Introduction
*Please note that the availability of certain features outlined in these release notes will vary depending on the package and add-ons that you have purchased as well as the account type that you have (admin/agent user). For any questions related to your Lofty package or feature availability, please contact Lofty Support (support@lofty.com). 
Release Date
Wednesday, October 26th, 2022
Summary
Lofty UI Update
If you are currently a part of the new UI beta release, we have been listening to your feedback and the Account Settings have been moved back to the header! You may now access your account settings here: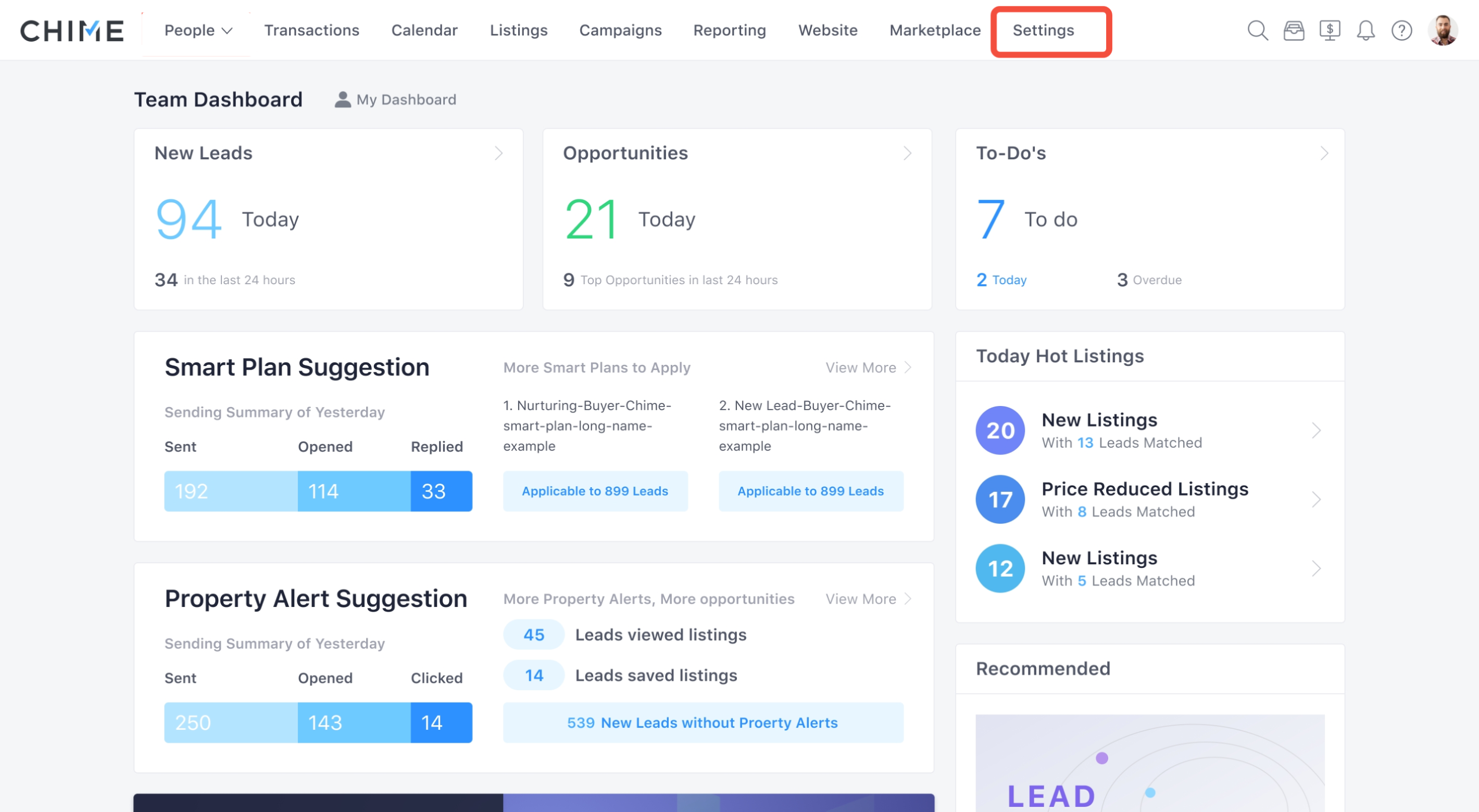 Calendar Appointment Upgrade
This feature provides several optimizations to the appointment scheduling functionality. 
The meeting organizer can be another agent on the team:

Participants can be leads and their family members, agents, vendors, lenders, or external contacts

Note: Inviting an external contact will not add that contact to the CRM 


 

Appointments will appear on an agent's calendar if they are the organizer or a participant

If invited as a participant, the agent has the option to accept or reject the appointment


Like Google Calendar, supports the option to send an email notification when creating, editing, or deleting an appointment.

The default option is to send an email notification

When a third-party calendar is integrated, the user has the option to sync Lofty events to that third-party calendar.
This functionality is available in both the Web and Mobile apps.
Open House Form Redesign
| | |
| --- | --- |
| Lofty Account Type | Number of Questionnaires they may create |
| Core and Premier | 30 Questionnaires |
| Enterprise and Multi-Team | 100 Questionnaires |
This feature allows Lofty users to create multiple Open House questionnaires. The Open House forms are located in Campaigns → Open House Forms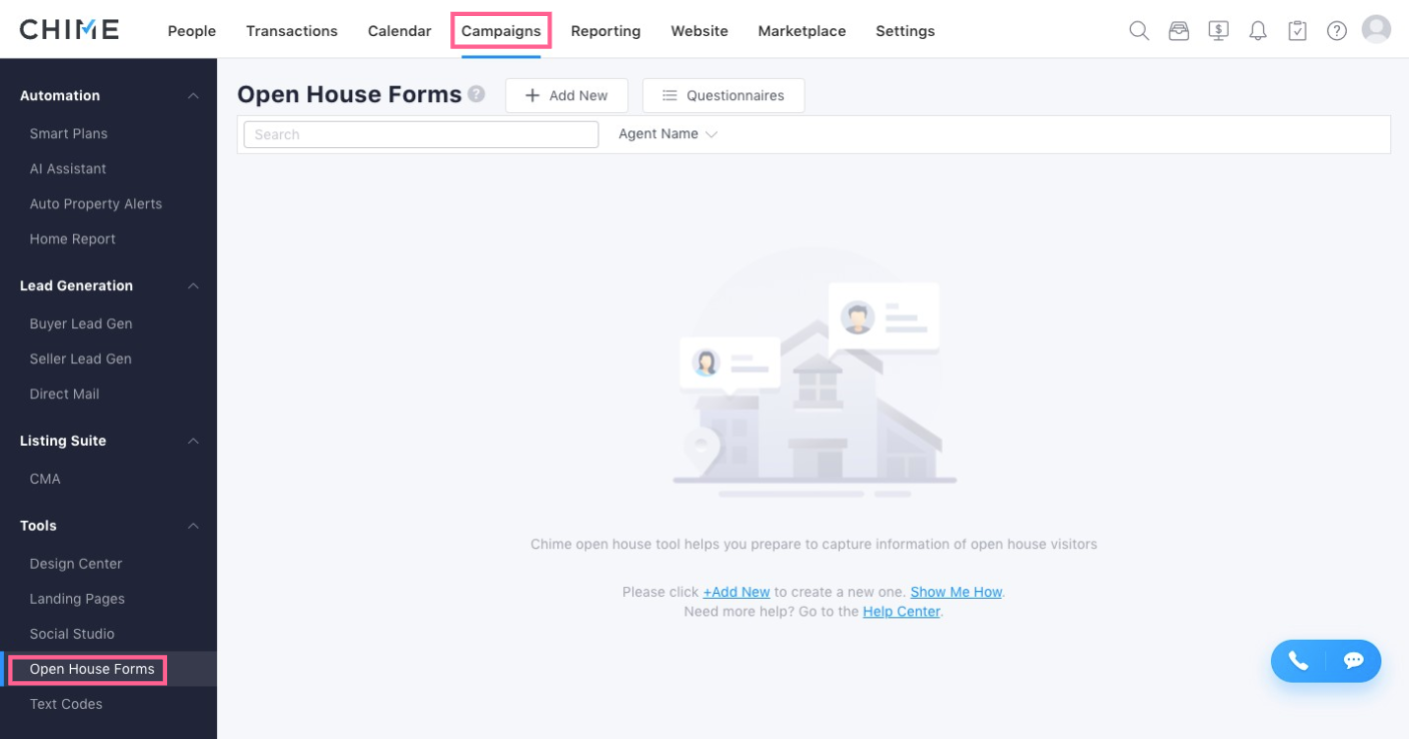 Click Questionnaires to see all available Open House questionnaires and create a new questionnaire: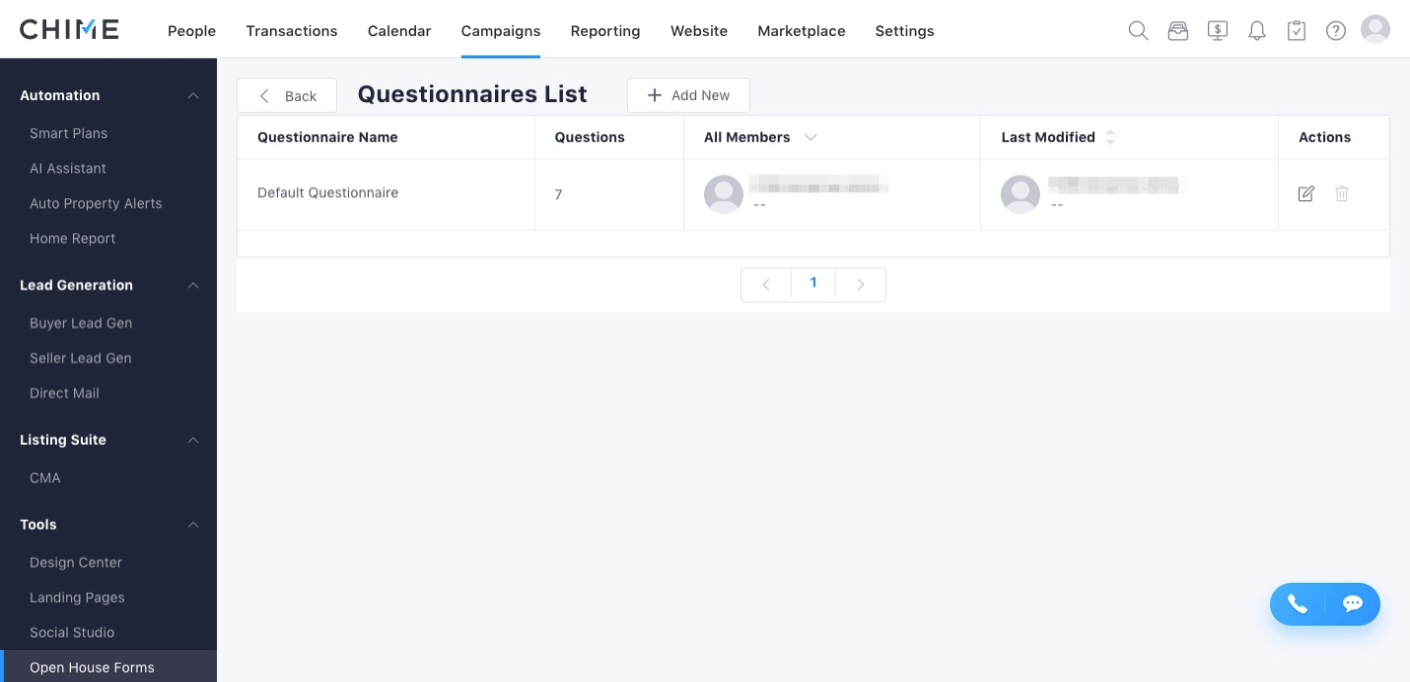 Adding a new questionnaire is very similar to editing the questionnaire currently. The primary difference is the Scope, where Enterprise clients can decide which groups have access to the questionnaire being created.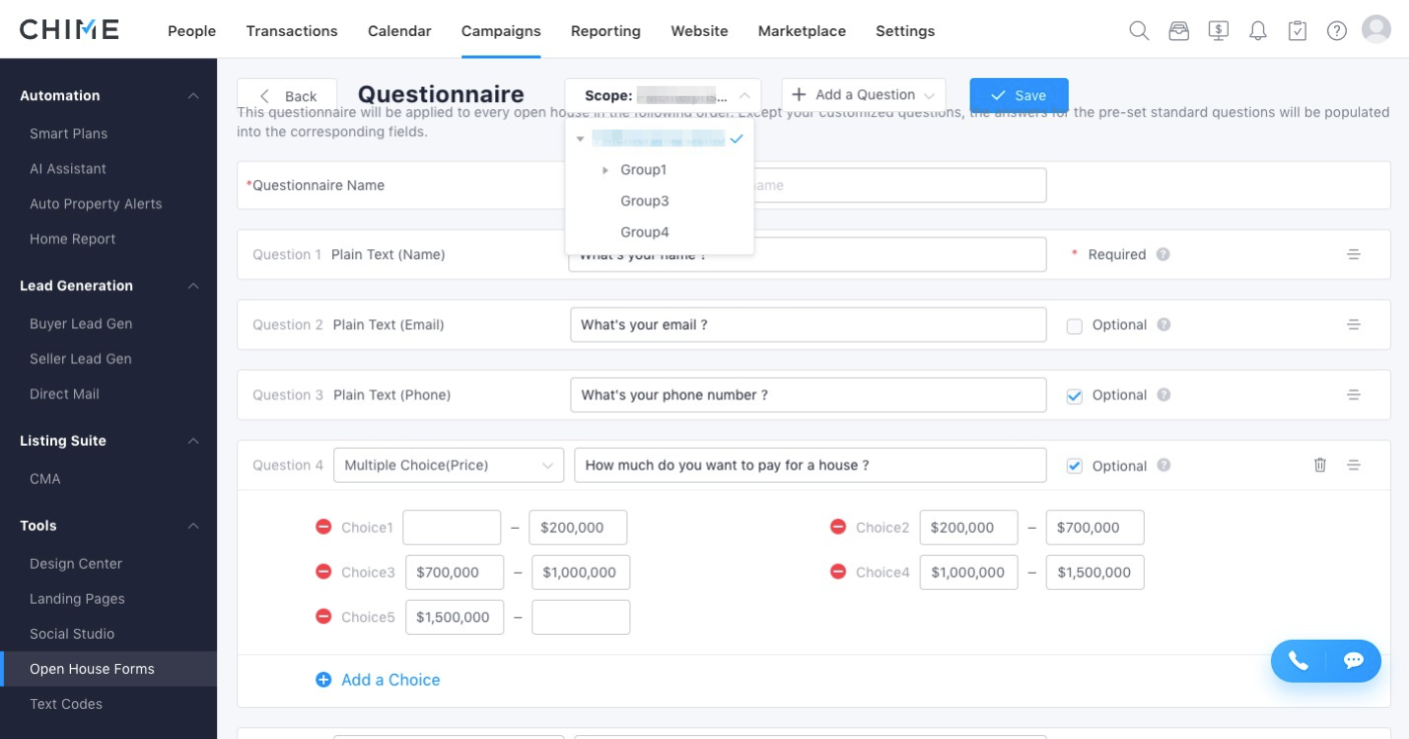 From the Questionnaire list, you can filter by the member who created the questionnaire and by the more recently modified one. Note, that Lofty users must have the Company Templates permission enabled to add or edit Open House questionnaires.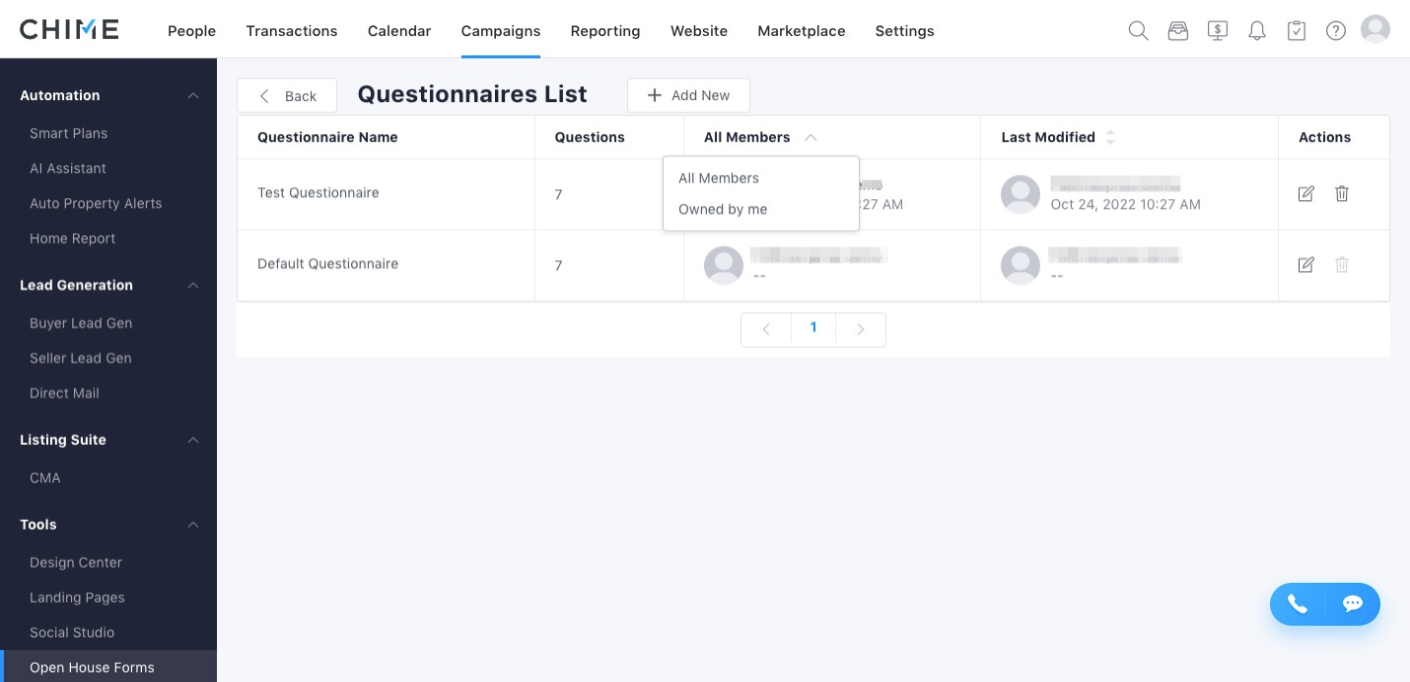 When creating a new Open House Form, you now will select the questionnaire to be used, and decide which Agents/Groups (if Enterprise) have access to see this Open House Form.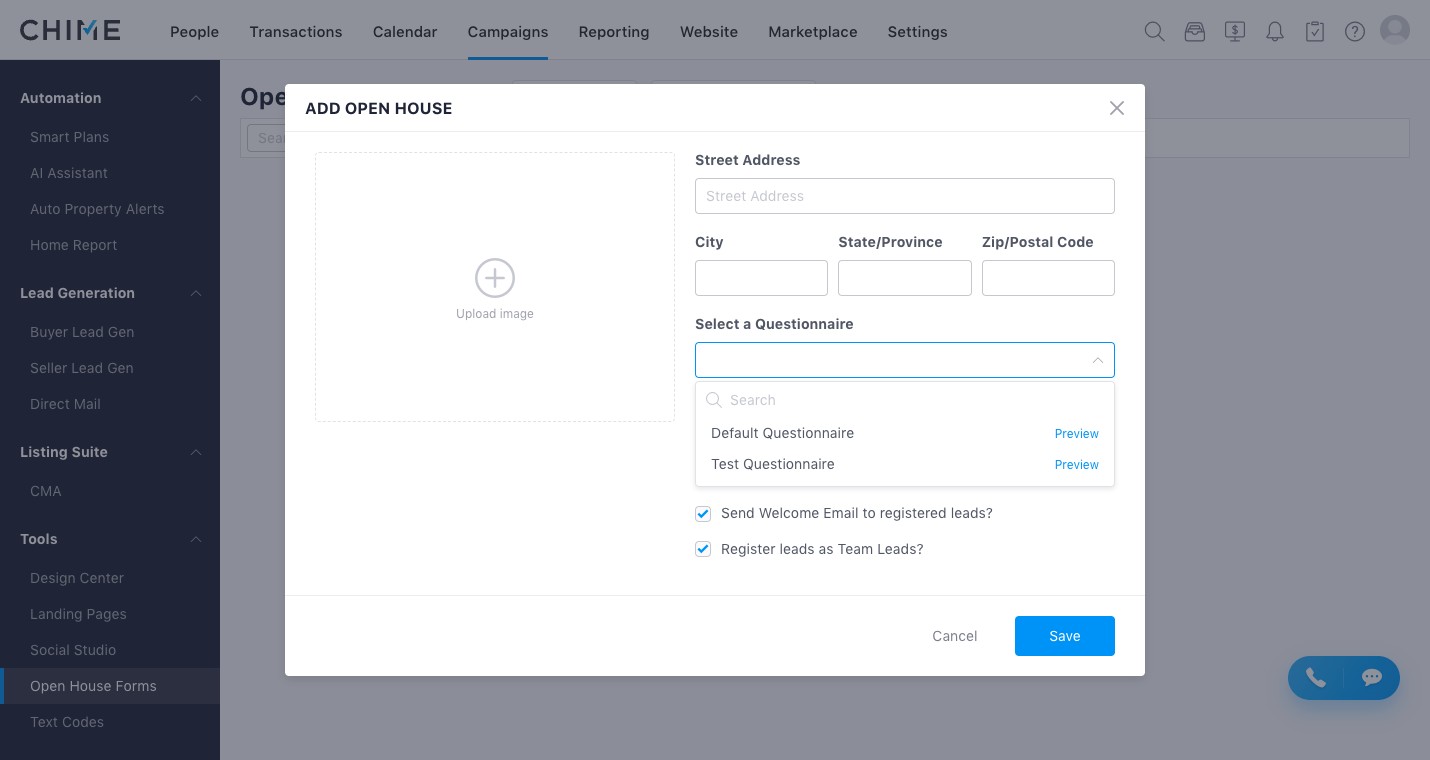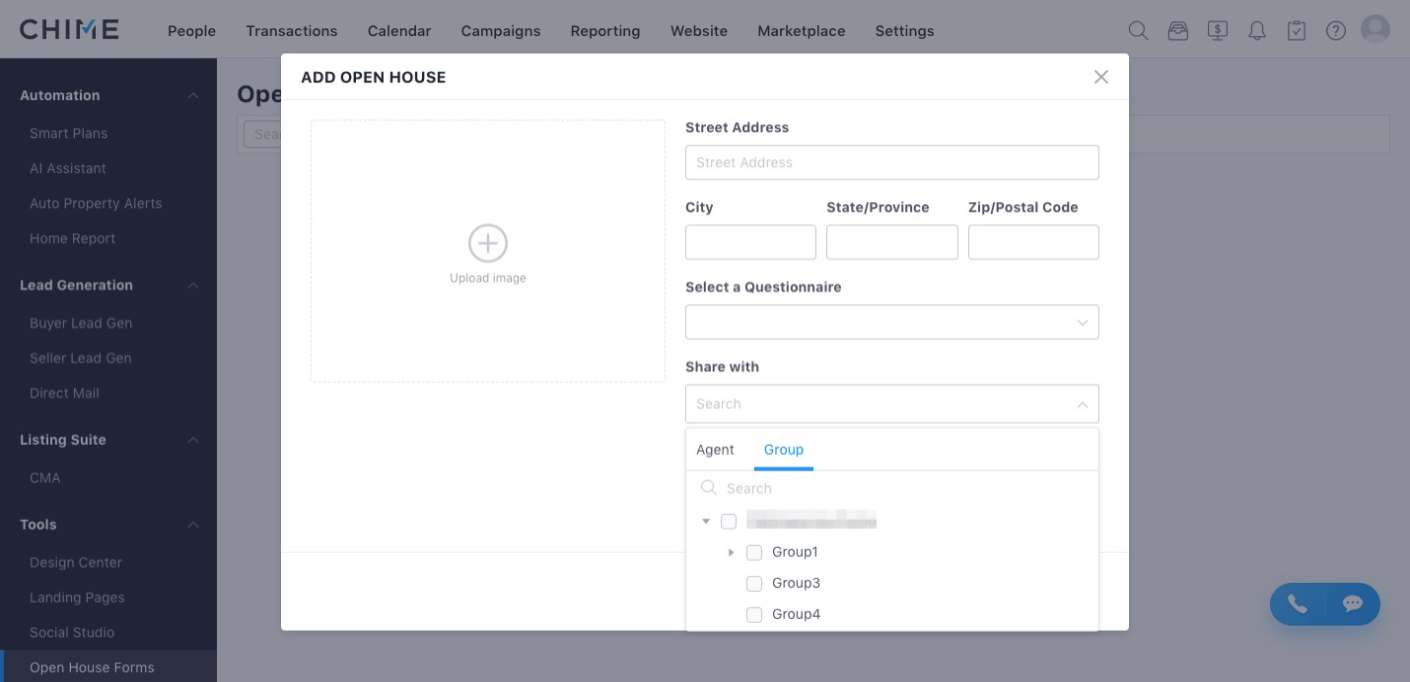 Lofty Mobile App Optimization
The release provides two updates to the Lofty mobile app UI.
 Adding the A to Z sorting function back to the lead list:

Add the option to pin, edit, or delete a note on the lead's profile in the mobile app:
Pipeline Status as a Saved Filter
This update allows a Lofty user to save a filter with the Pipeline as an option: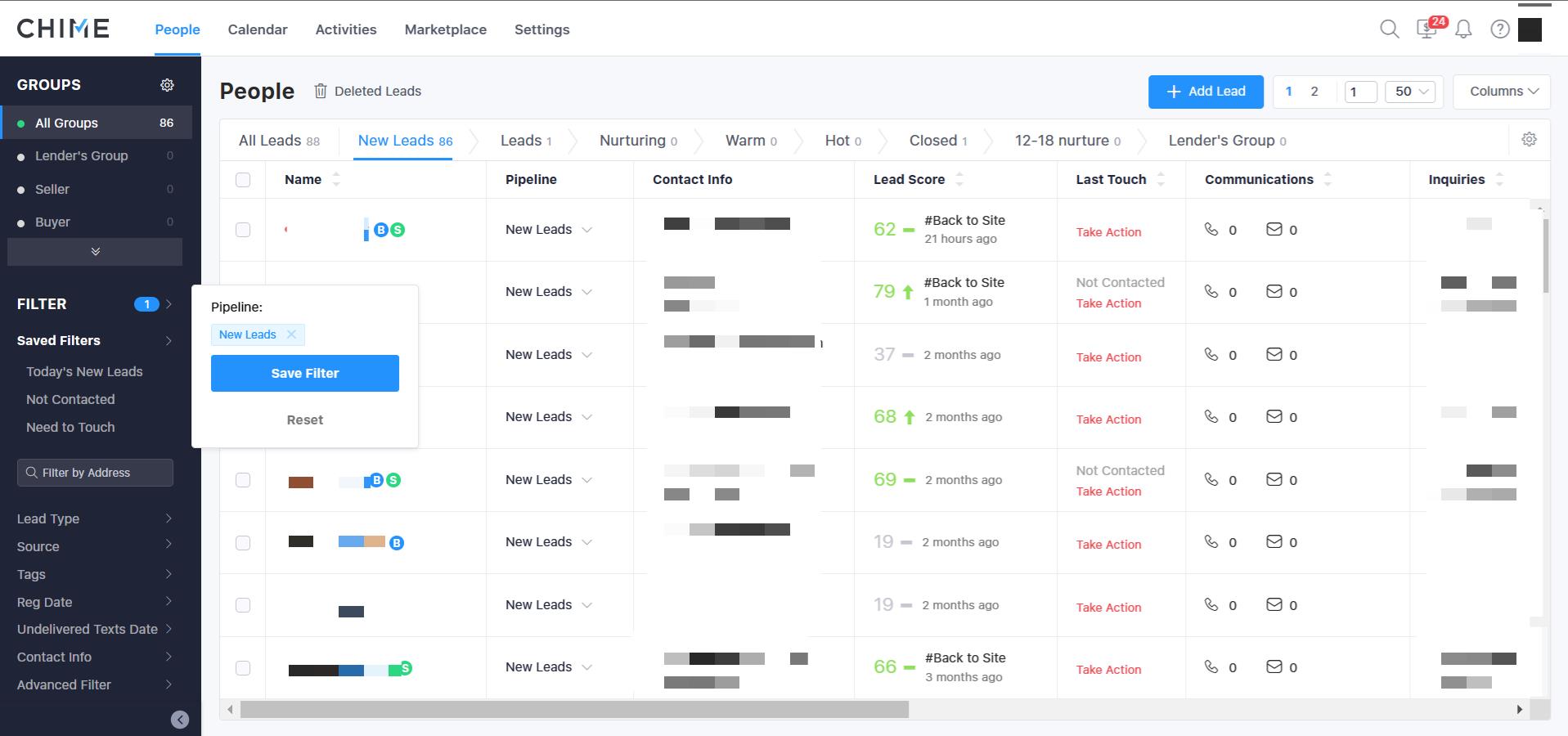 Zapier Lead ID Sync
When Lofty is used as a zap Trigger, we add a new field "lead id", which supports being synced to other third parties. This feature supports syncing the "Lead ID" field to a third party when Lofty is used as a Zap Trigger. See more information about Zapier here.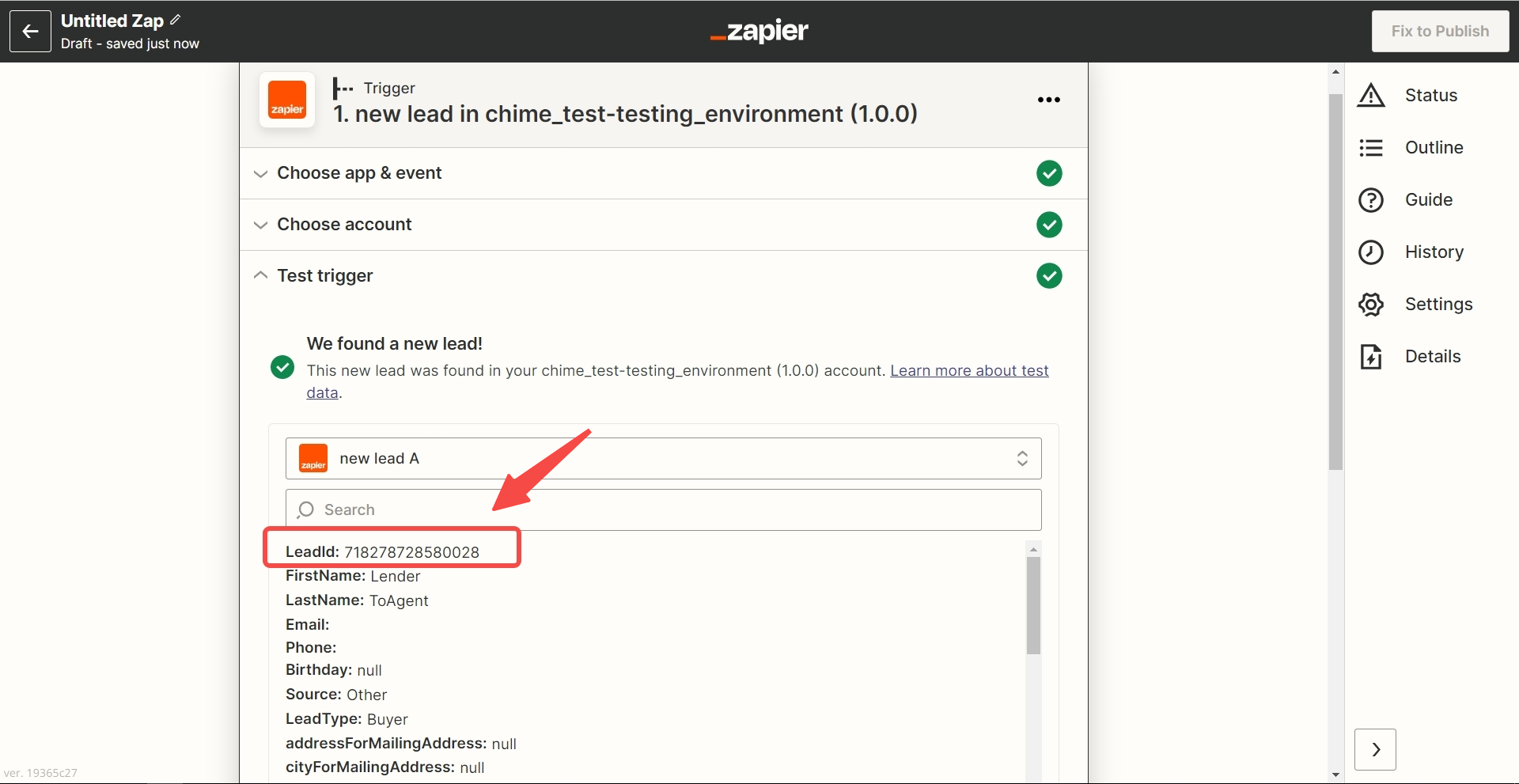 Group Smart Plan Permission
The update allows the Company Owners on Enterprise Lofty accounts to create and edit Group-level smart plans. Company Admins have this access if the following permission is enabled: Manage Templates → Entire Company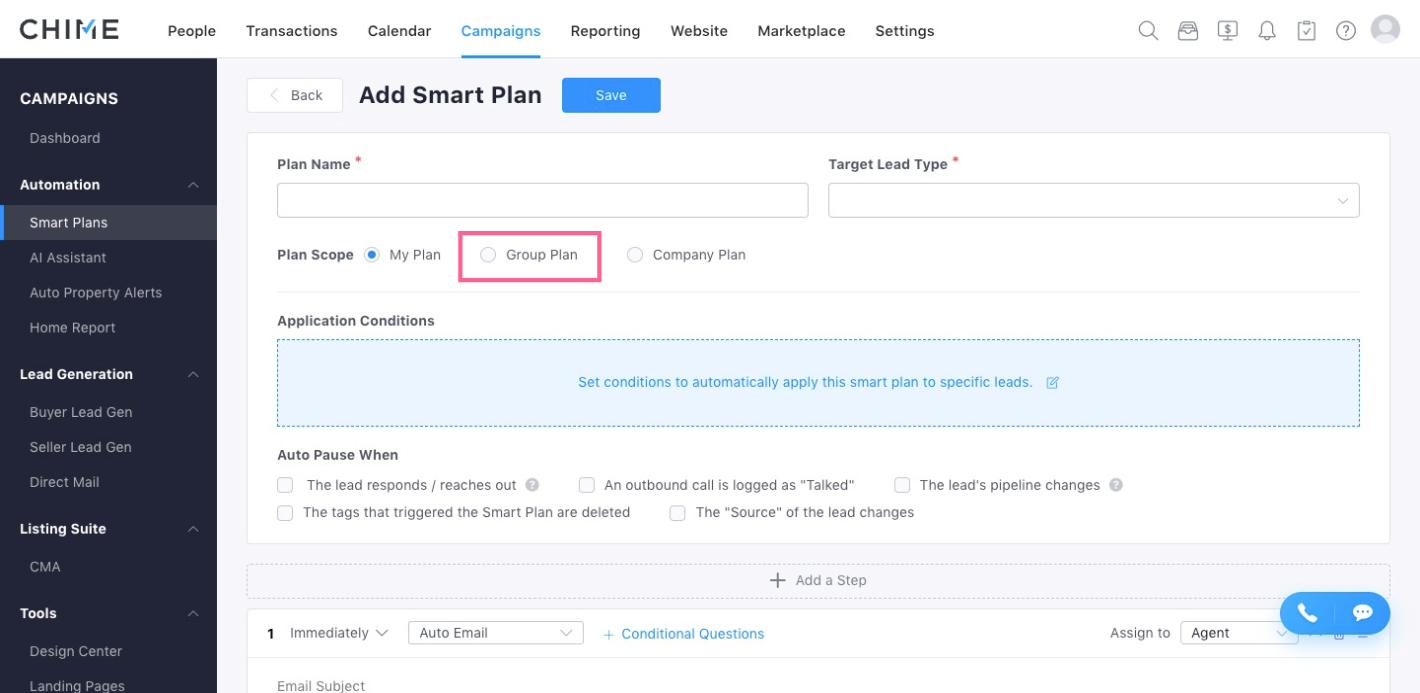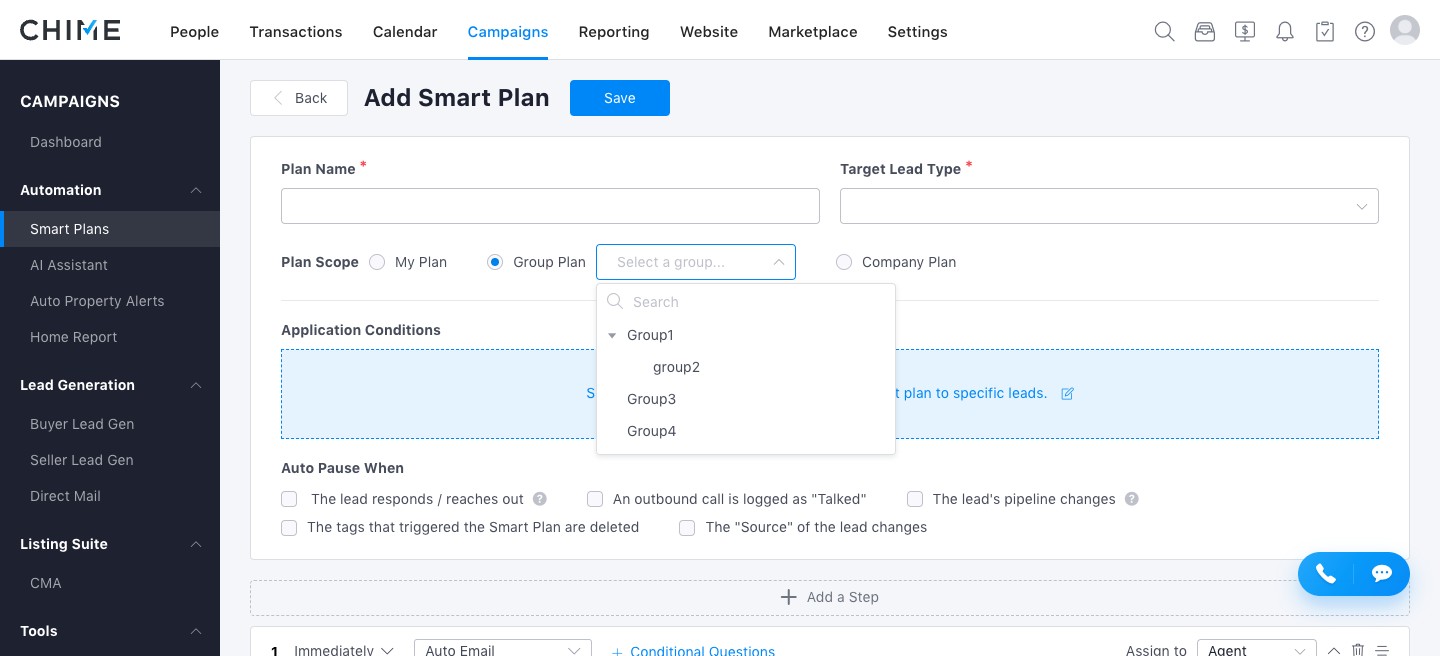 From the Group Smart Plans section, a Company Owner/Admin with permission can filter by Group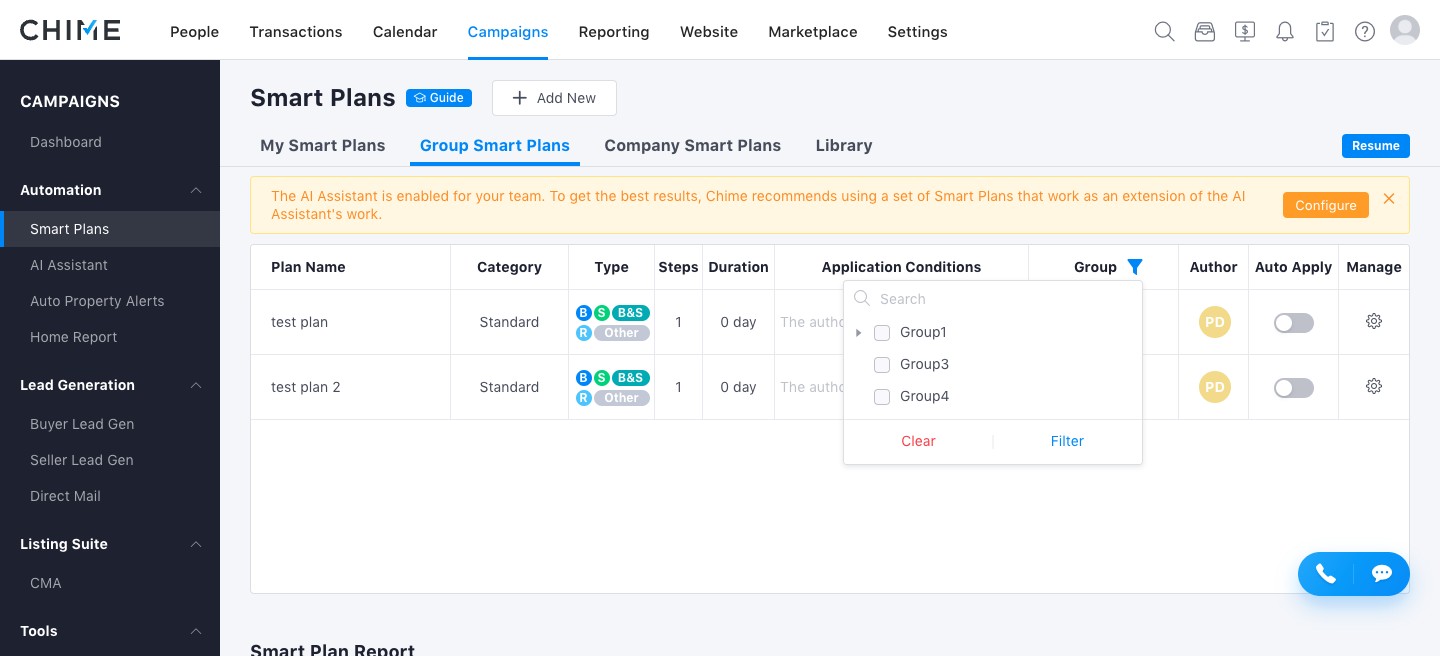 Duplicated Leads Optimization
This feature will change the lead calculation for Lead Gen and Listing Ads. Every three (3) days, the lead registration via Ads will be recounted, and duplicates will be marked and removed from the total number of leads in the count. This could result in a higher Cost Per Lead (CPL), but the actual number of leads will be more accurate.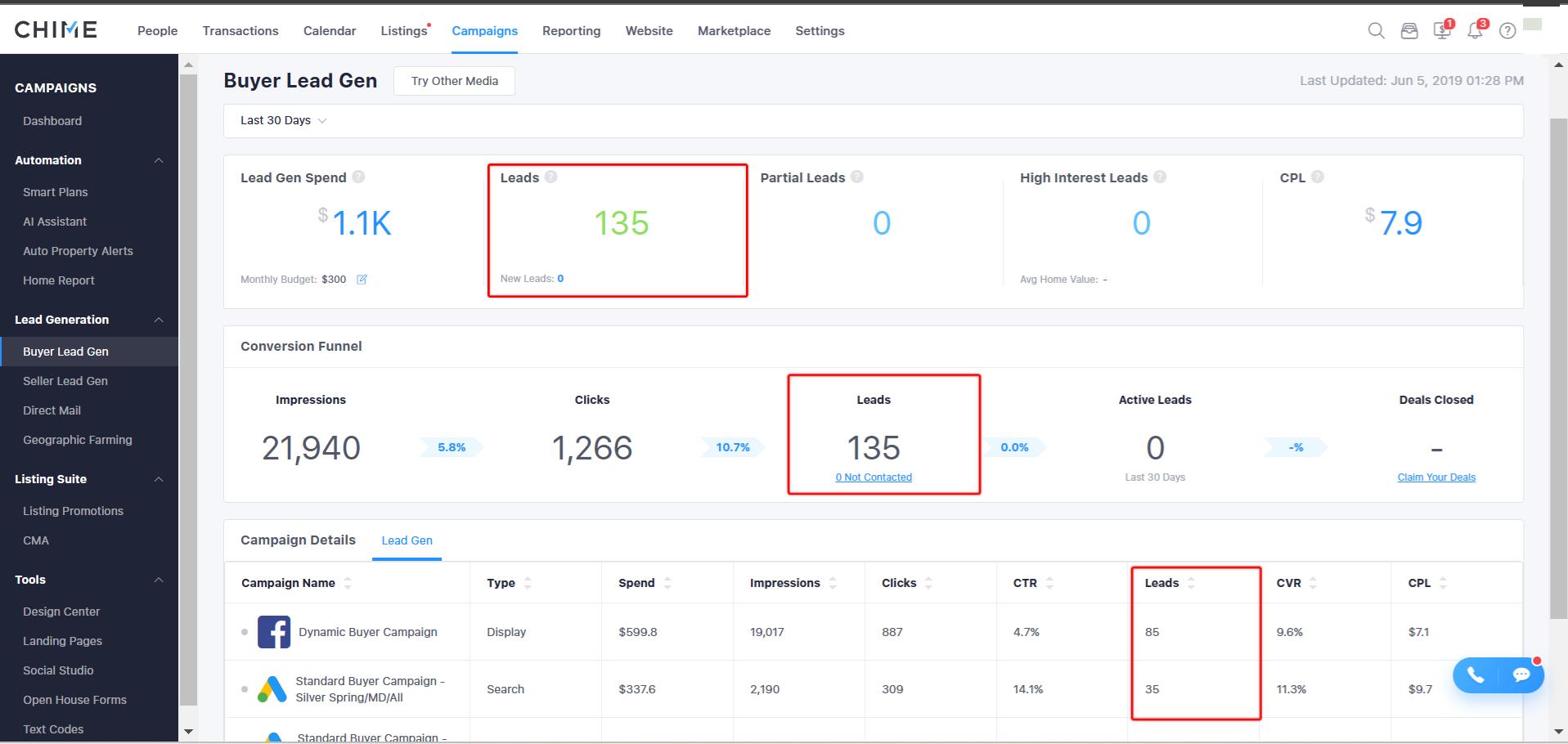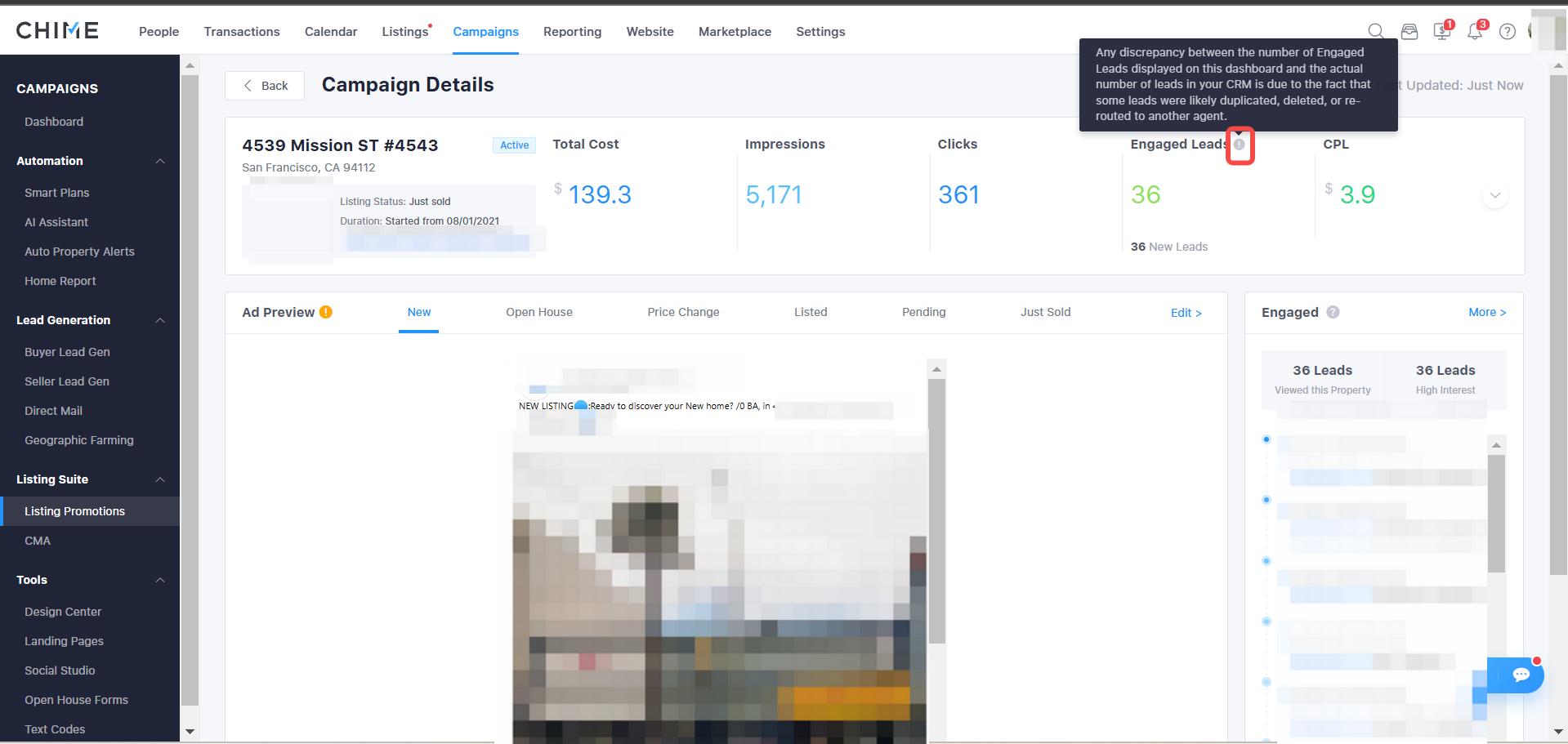 The duplicated lead icon will appear next to the lead if that lead already existed in another team member's account. When a duplicated lead is detected, the agent will be notified via email with the following details:
That a duplicated lead registered through #ads_type#
Lead Name
Lead Email Address
Lead Phone Number
Source: #ad_source#
Lead tag
Any customized information the lead may have provided
The lead will not be imported to the CRM, as it is already in the CRM and assigned to another team member.
Lead Gen Ads Self-Purchase
This updates the Lead Gen Ads self-purchase layout. We offer Facebook, Google, and Bing ads for both buyers and sellers. The new layout lets Loftyusers select the type of ads they want and provides more information about each type.
Buyer Lead Gen Ads: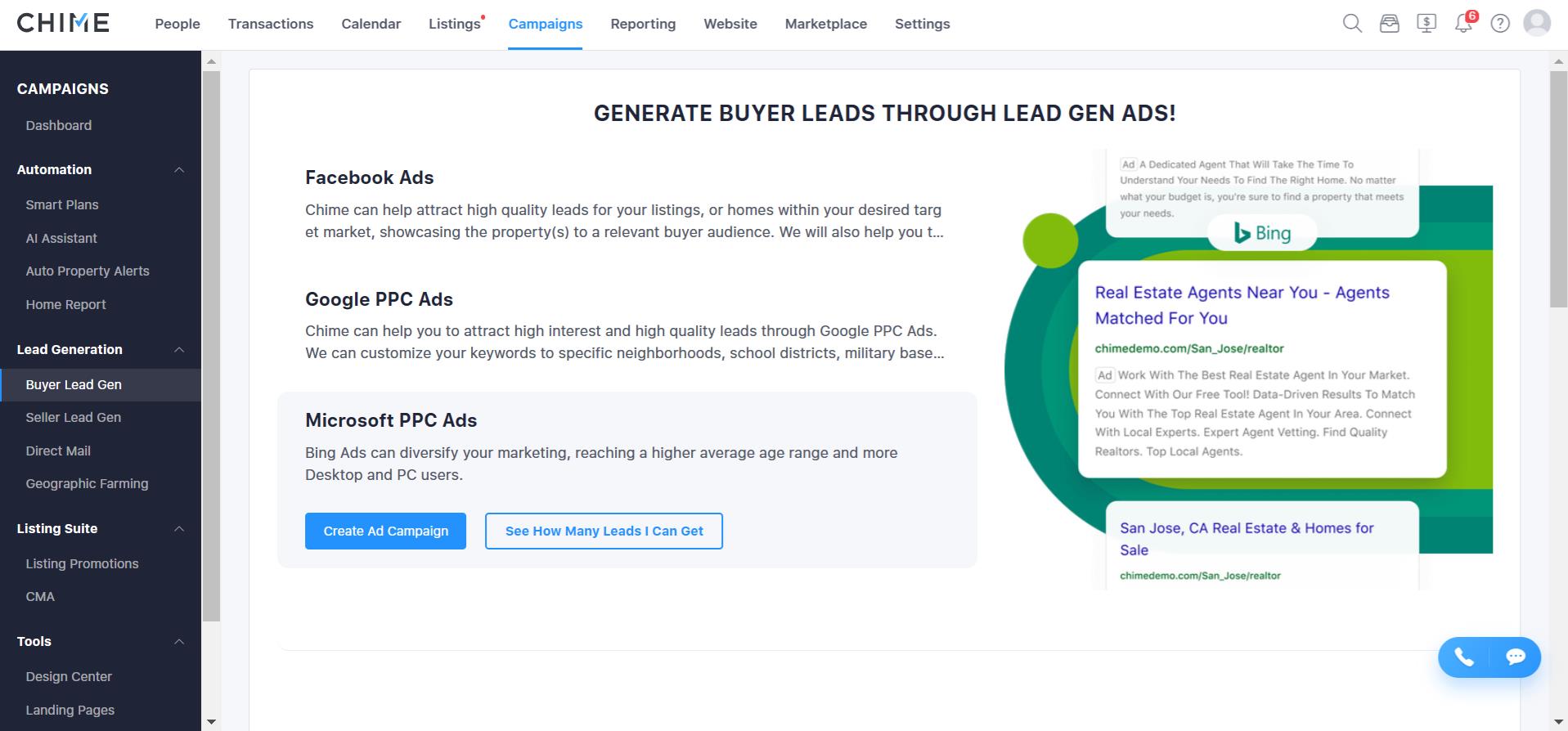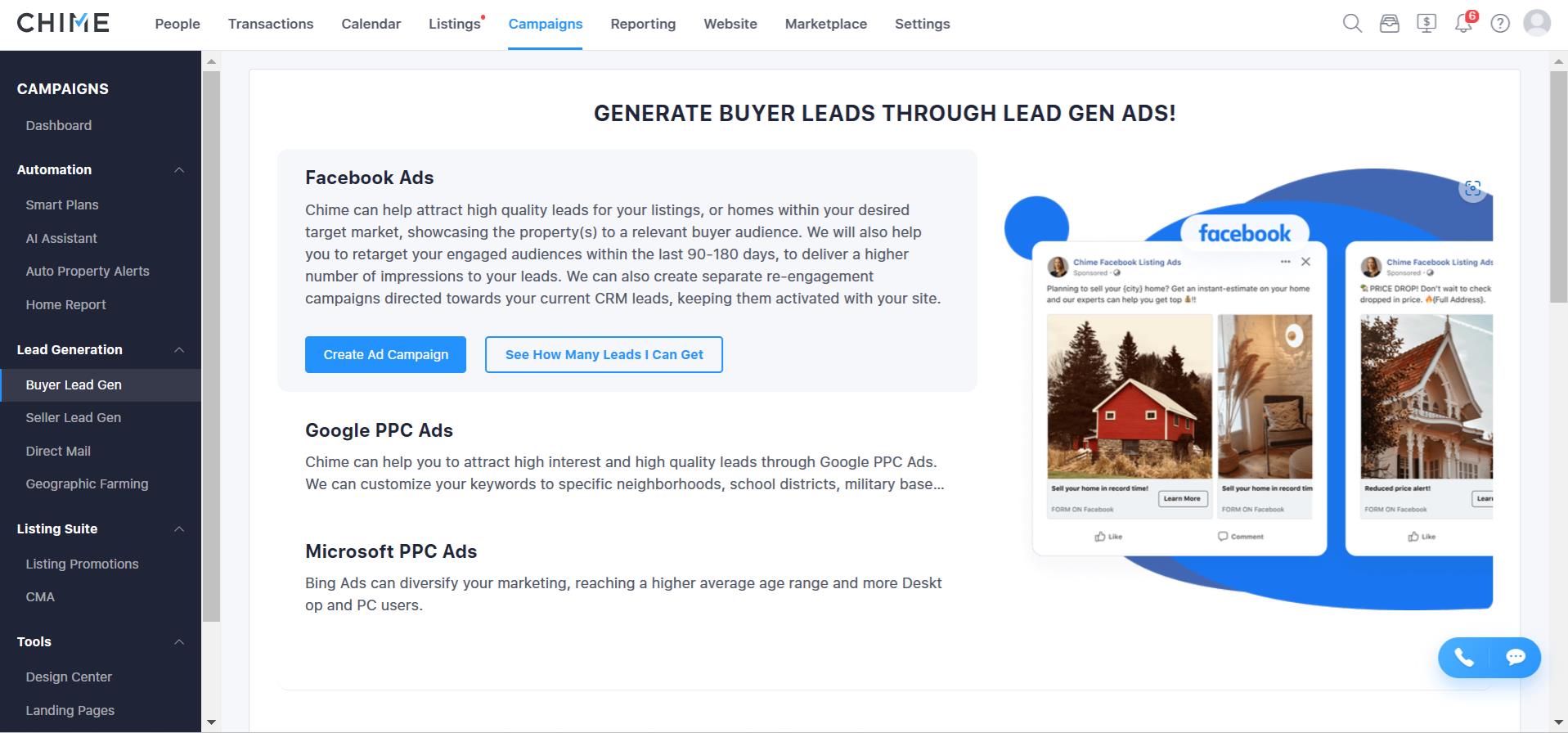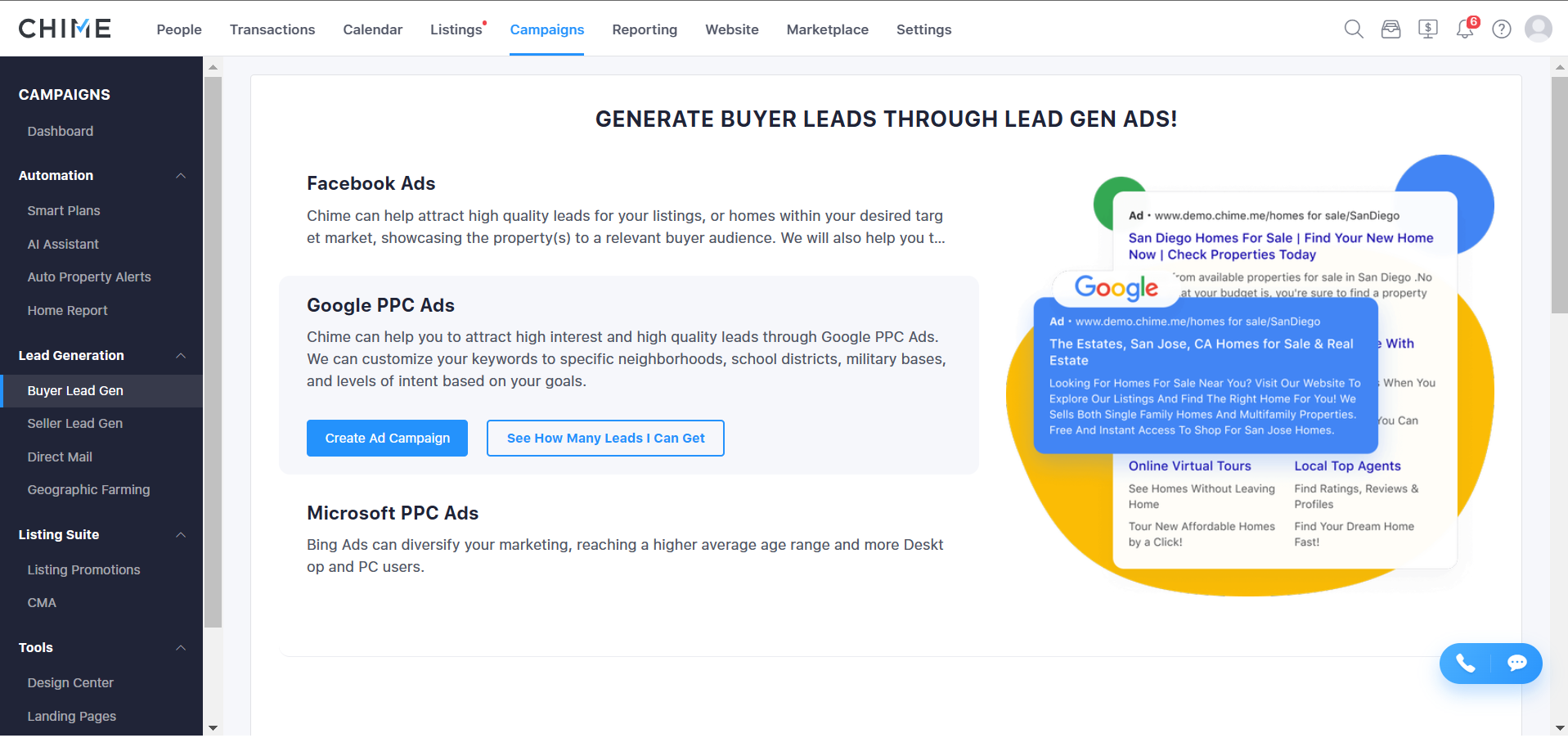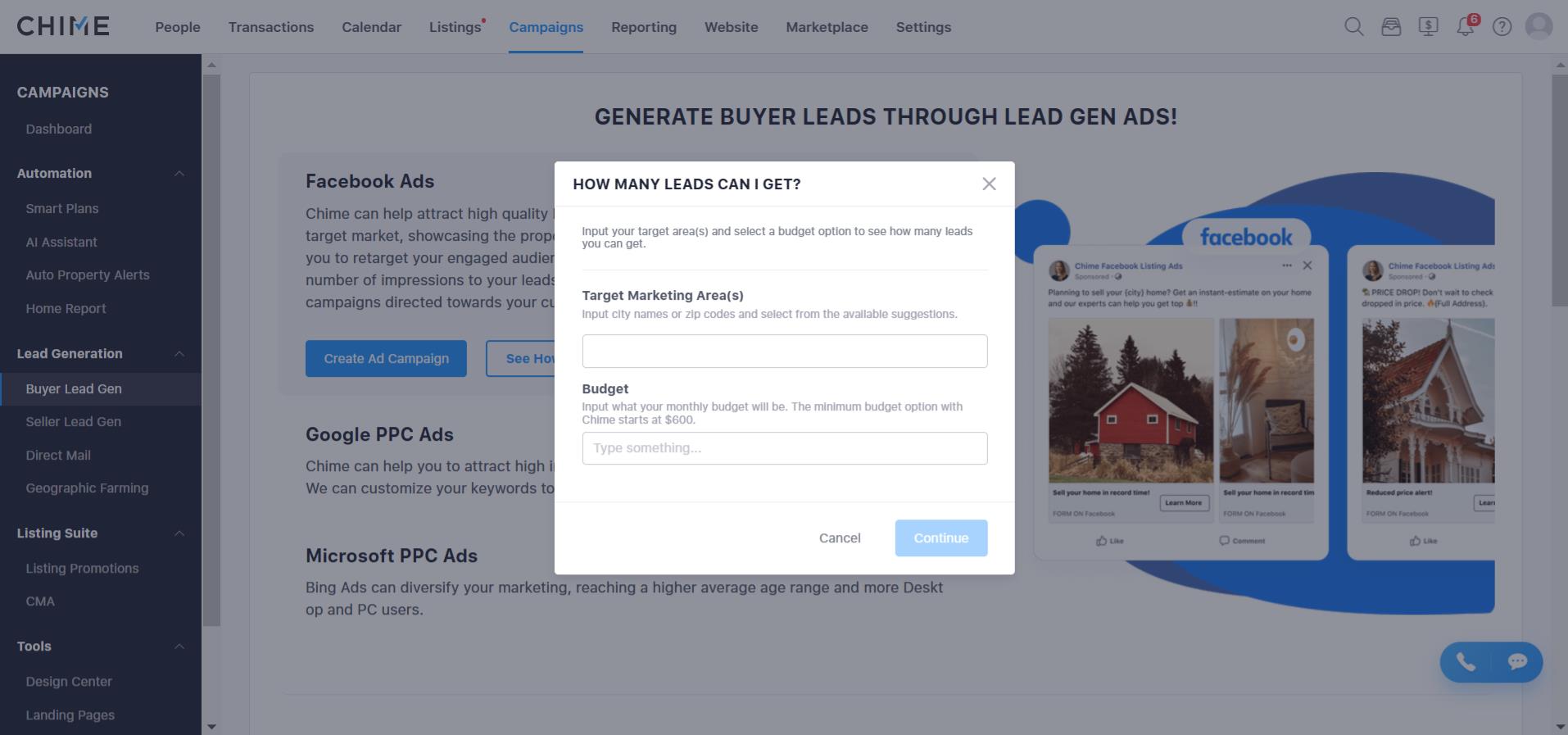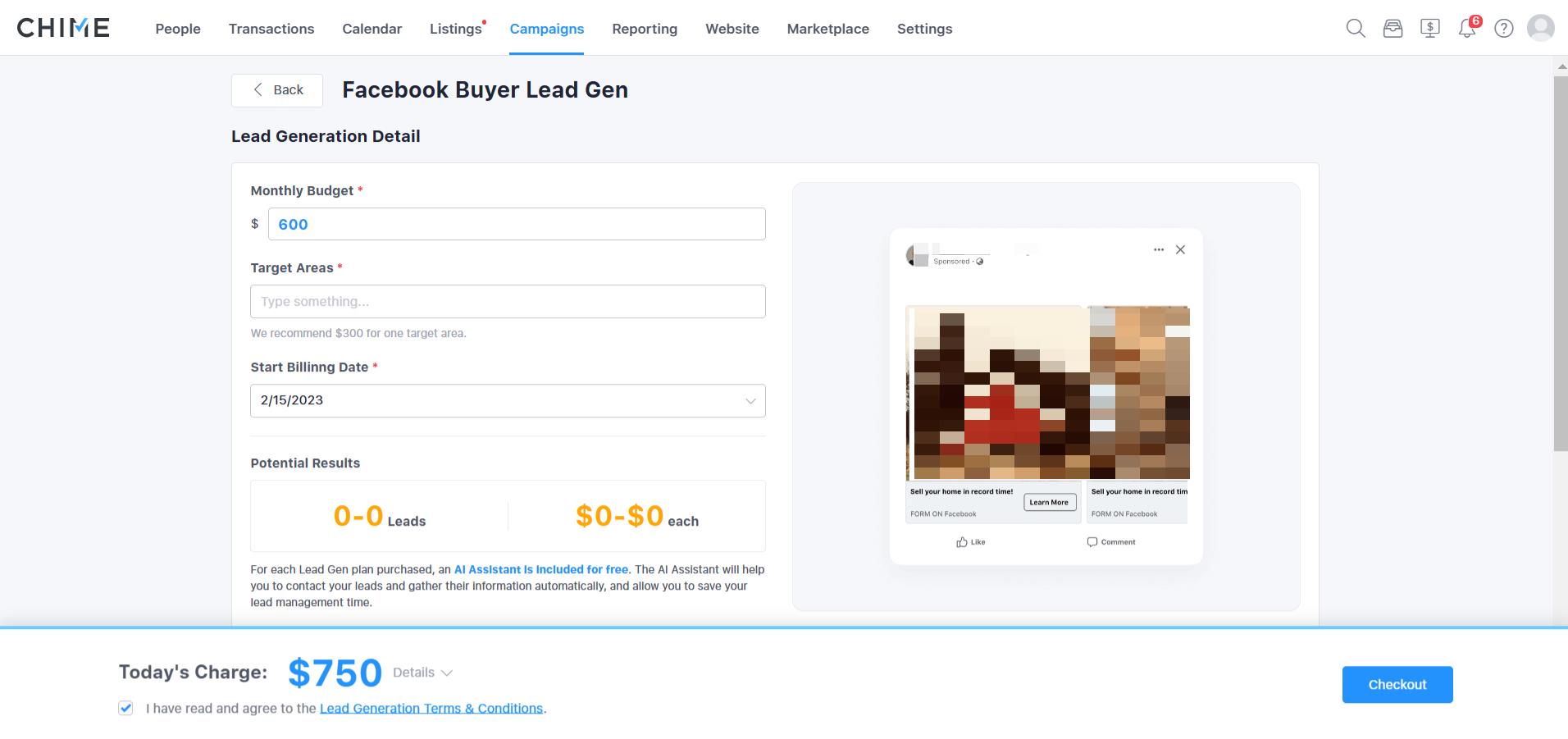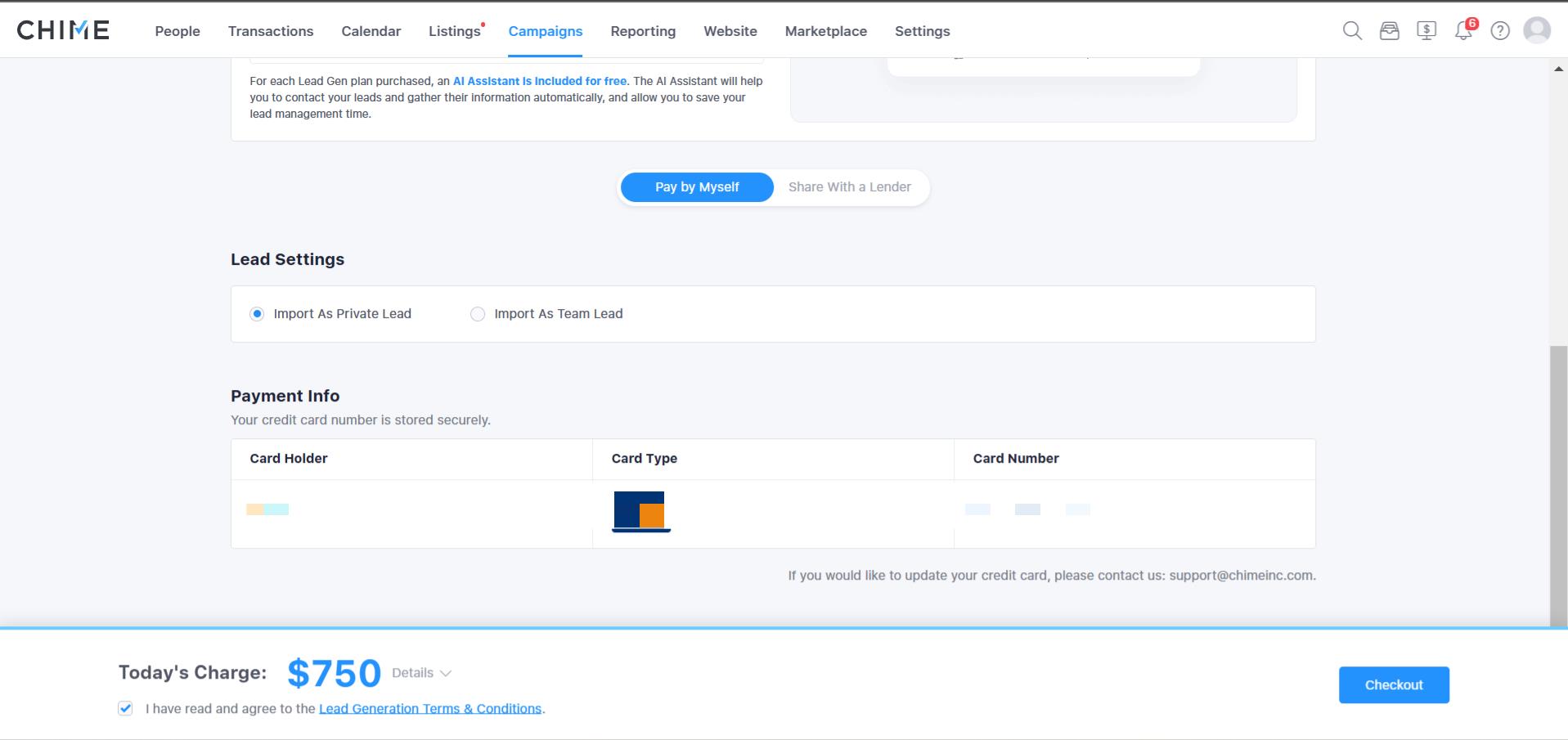 Seller Lead Gen Ads: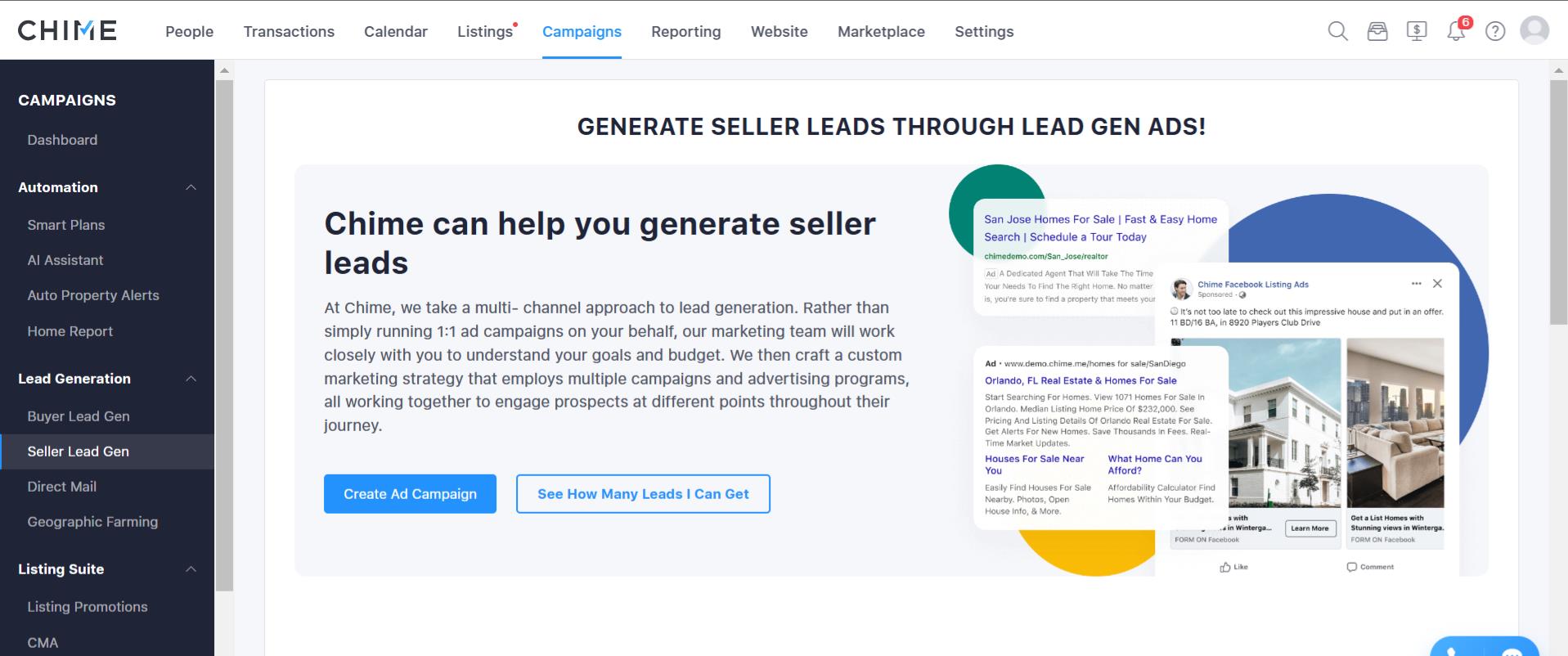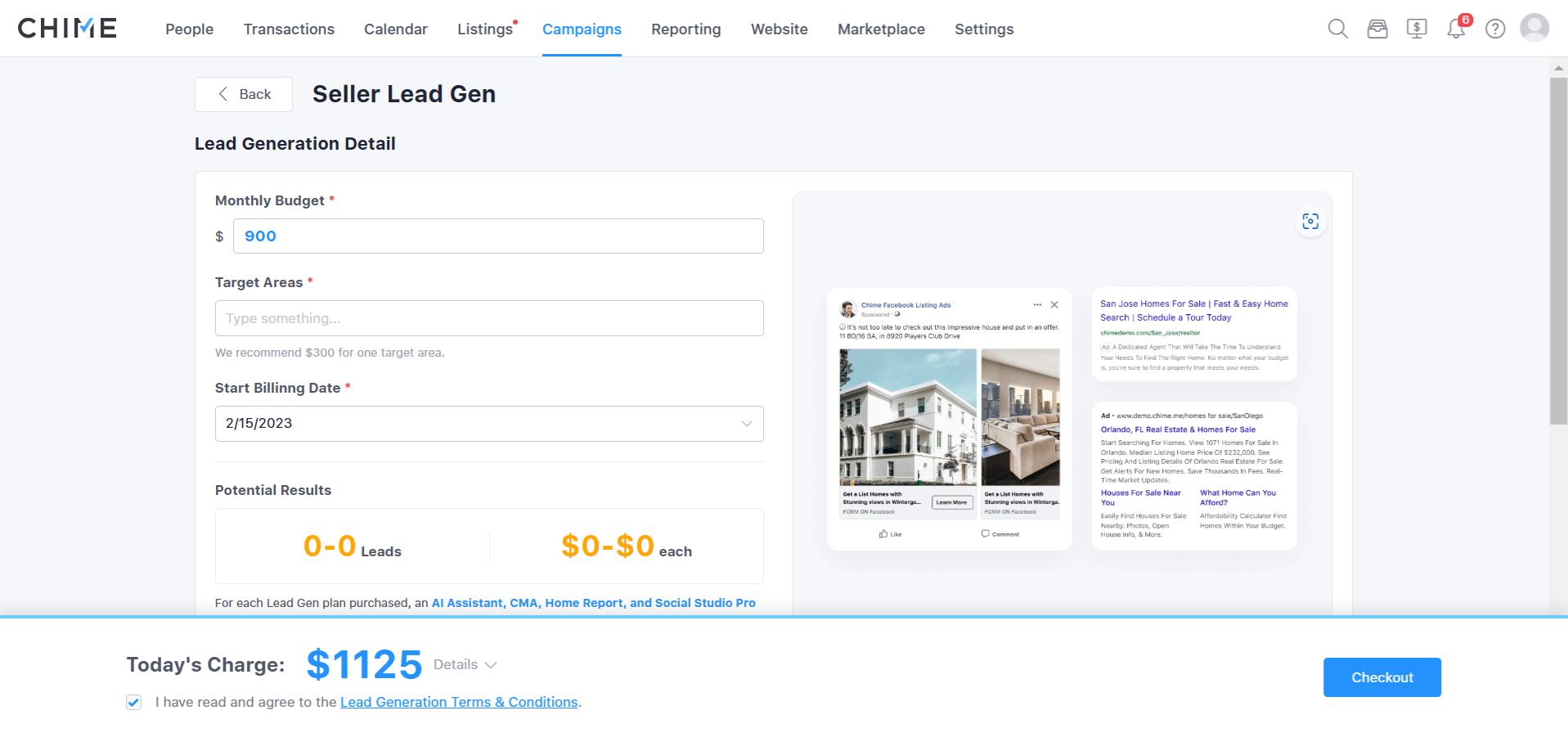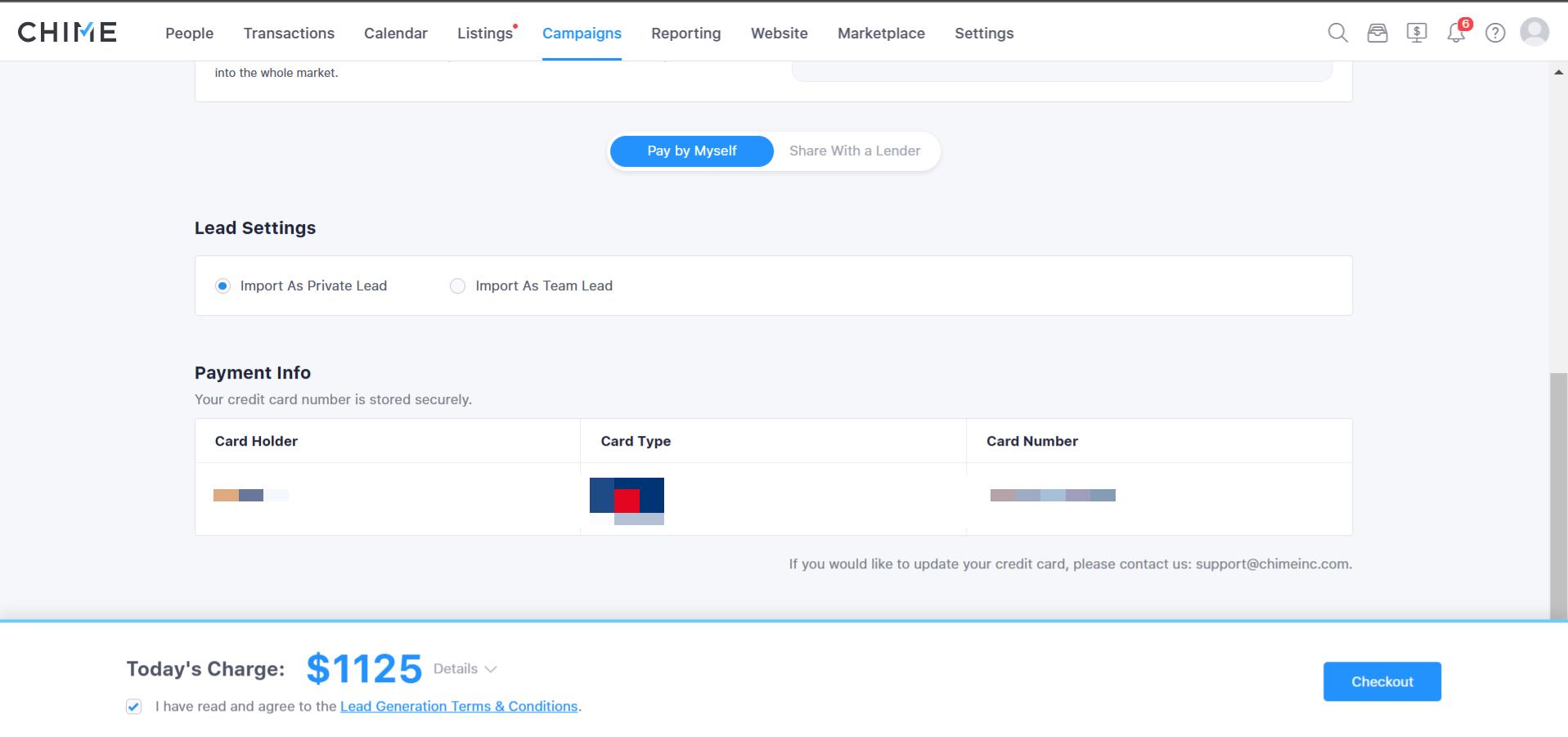 Default Email Signature Templates
This feature allows Enterprise users to create a default, branded email signature template for their team. To create the template, the Company Owner will need to access Settings → White Label → Brand Email Signature Template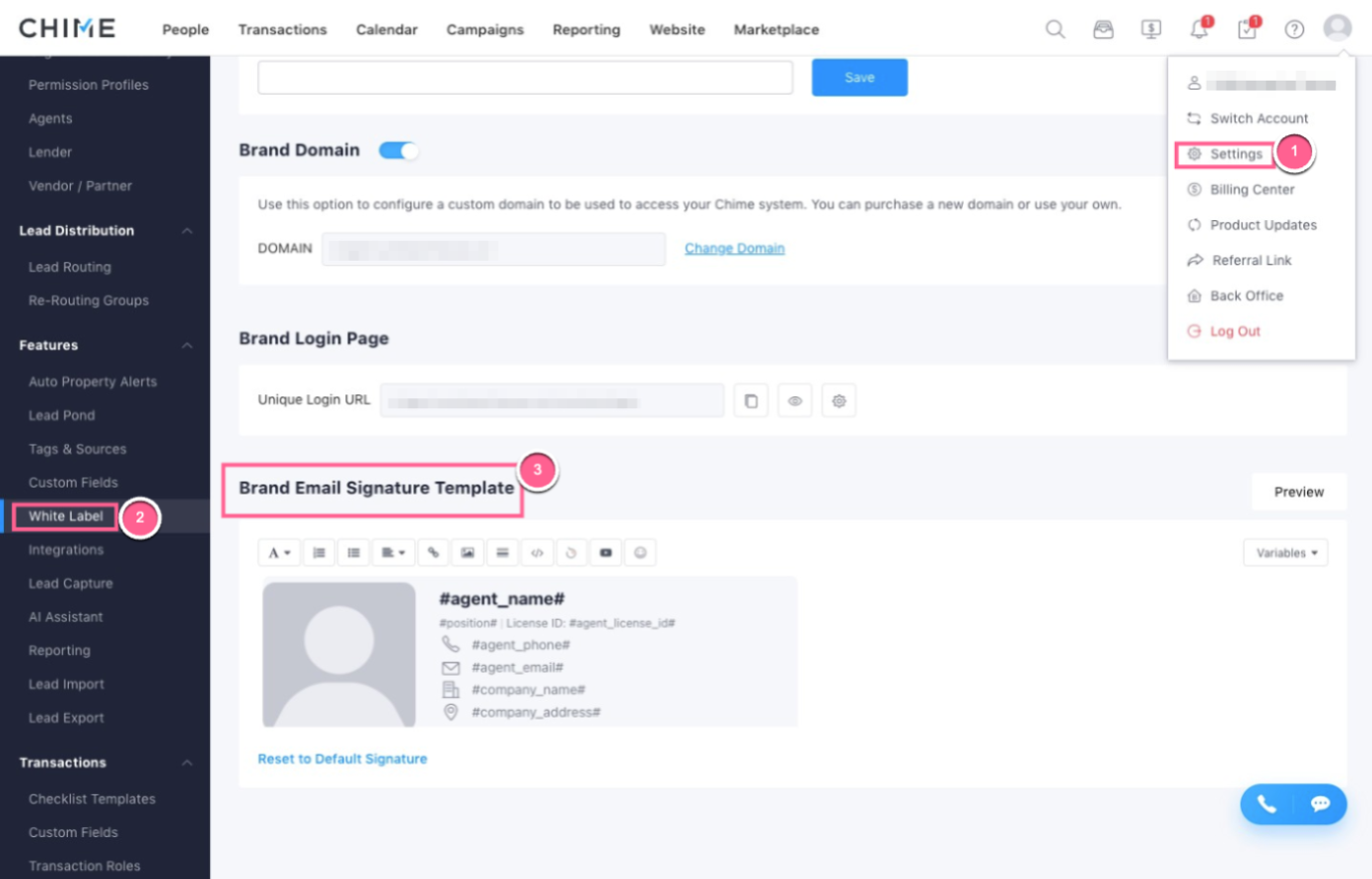 We have also added a new variable, "Agent_Photo", which will pull the photo from Settings → User → Profile. This variable is available to all Lofty users for the signature or an email template: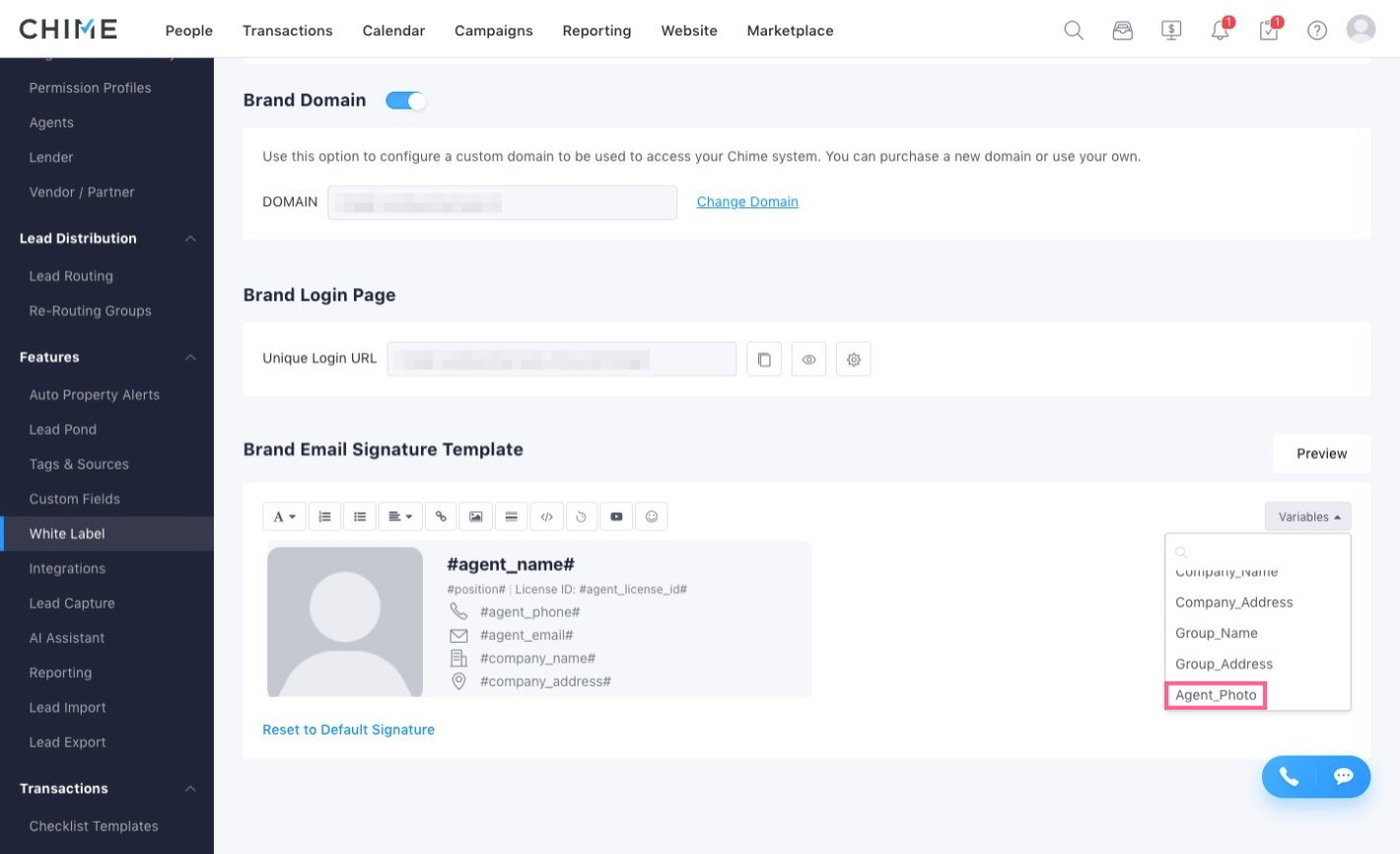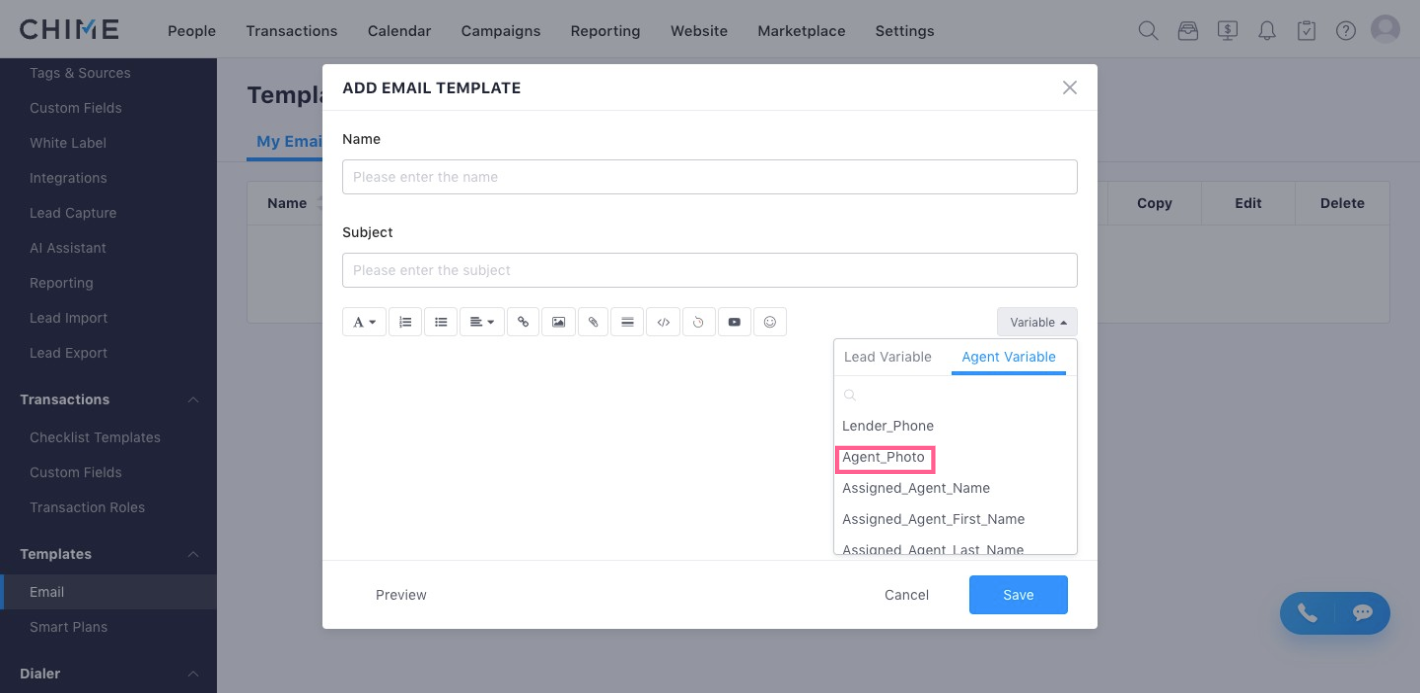 Seller Report UI Optimization
This update simplifies the Seller Report process. Now, a Seller Report can be added directly from a lead's profile. 
Social Studio Engaged Lead Notification
The Social Studio helps Lofty users capture new leads and engage with existing leads. About half of the social media engagement is with existing leads. This feature introduces a new type of notification called "Lead Views Social Post". The notification setting can be found in Settings → Notifications → Opportunities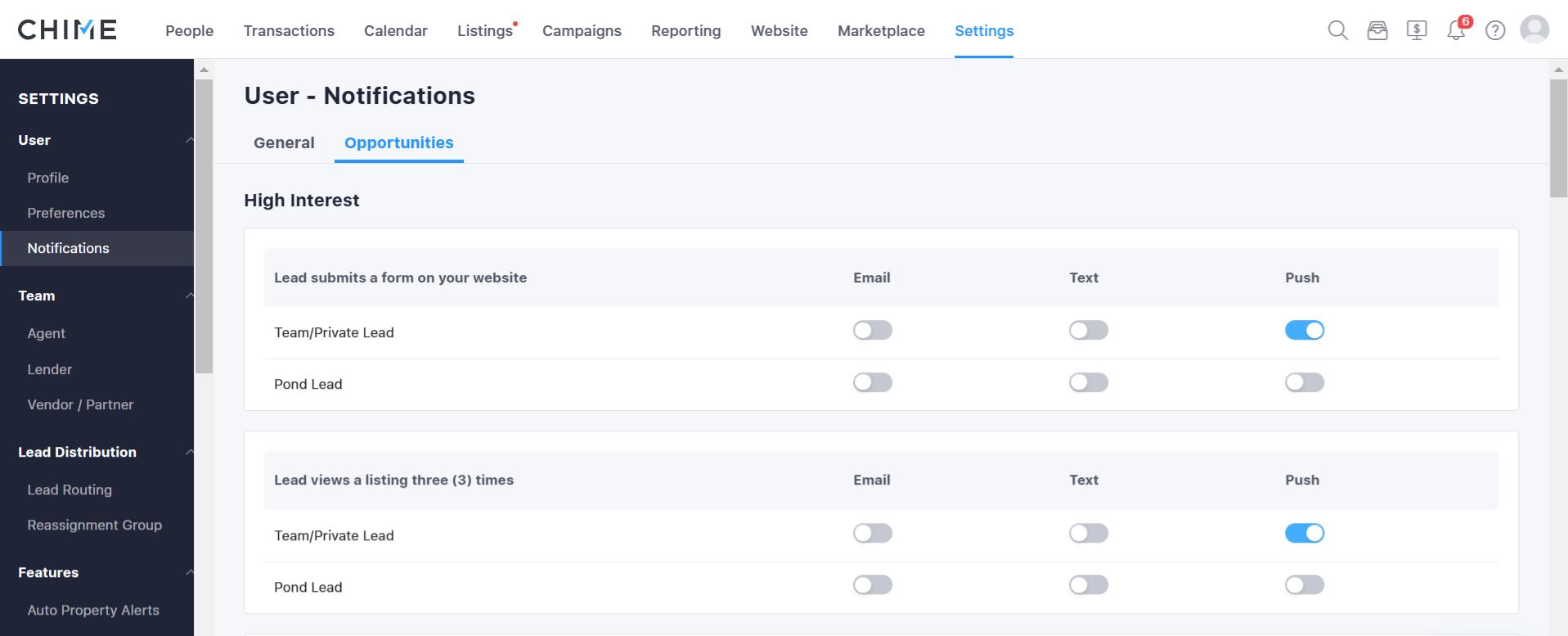 When an existing lead views a social media post landing page, the Lofty user will receive that notification: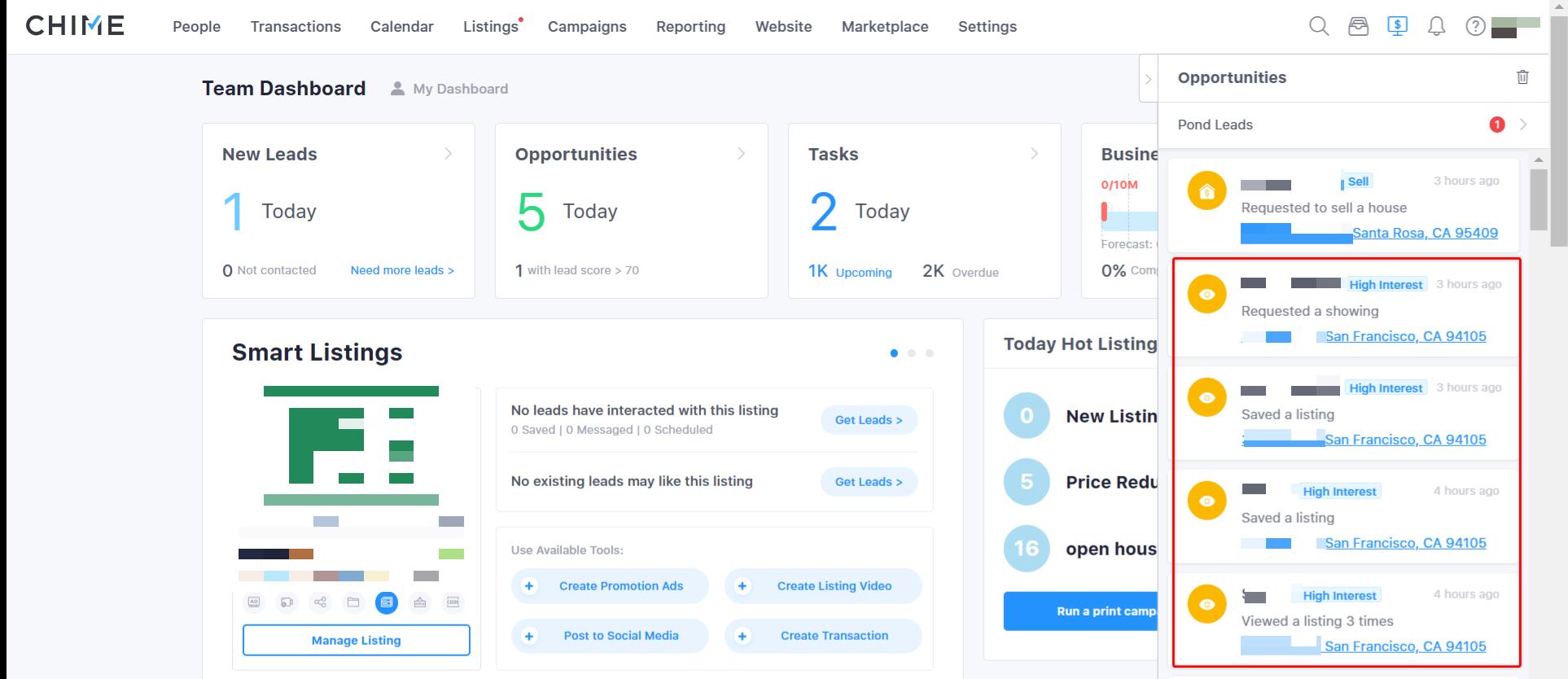 AI Assistant Pricing Update
This update is two-fold, as both the pricing for the AI Assistant is changing, as well as the lead activity that is considered engaged.
Important: Lofty Users will have the option to update their AI assistant package, but it is not required. If they currently have the AI Assistant, they can keep the package they have. However, if they cancel, upgrade, or downgrade the AI Assistant, they will get the updated AI Assistant. All new AI Assistant purchases will be the new pricing model.
AI Assistant Packages
Old Starter

$39/month ($0.98/lead), 40 leads/month

Over 40 leads, the AI Assistant turns off

New Starter

$39/month ($0.49/lead), 80 leads/month

Over 80 leads, +$1.00/lead

Old Accelerator

$69/month, ($0.86/lead), 80 leads/month

For over 80 leads, the AI Assistant turns off

New Accelerator

$69/month ($0.35/lead), 200 leads/month

Over 200 leads, +$1.00/lead

Old Premium

$99/month ($0.66/lead), 150 leads/month

Over 150 leads, +$0.60/lead

Does not include the Facebook Messenger Integration

New Premium
Old Enterprise

$179/month ($0.59/lead), 300 leads/month

Over 300 leads, +$0.60/lead

Does not include the Facebook Messenger Integration

New Enterprise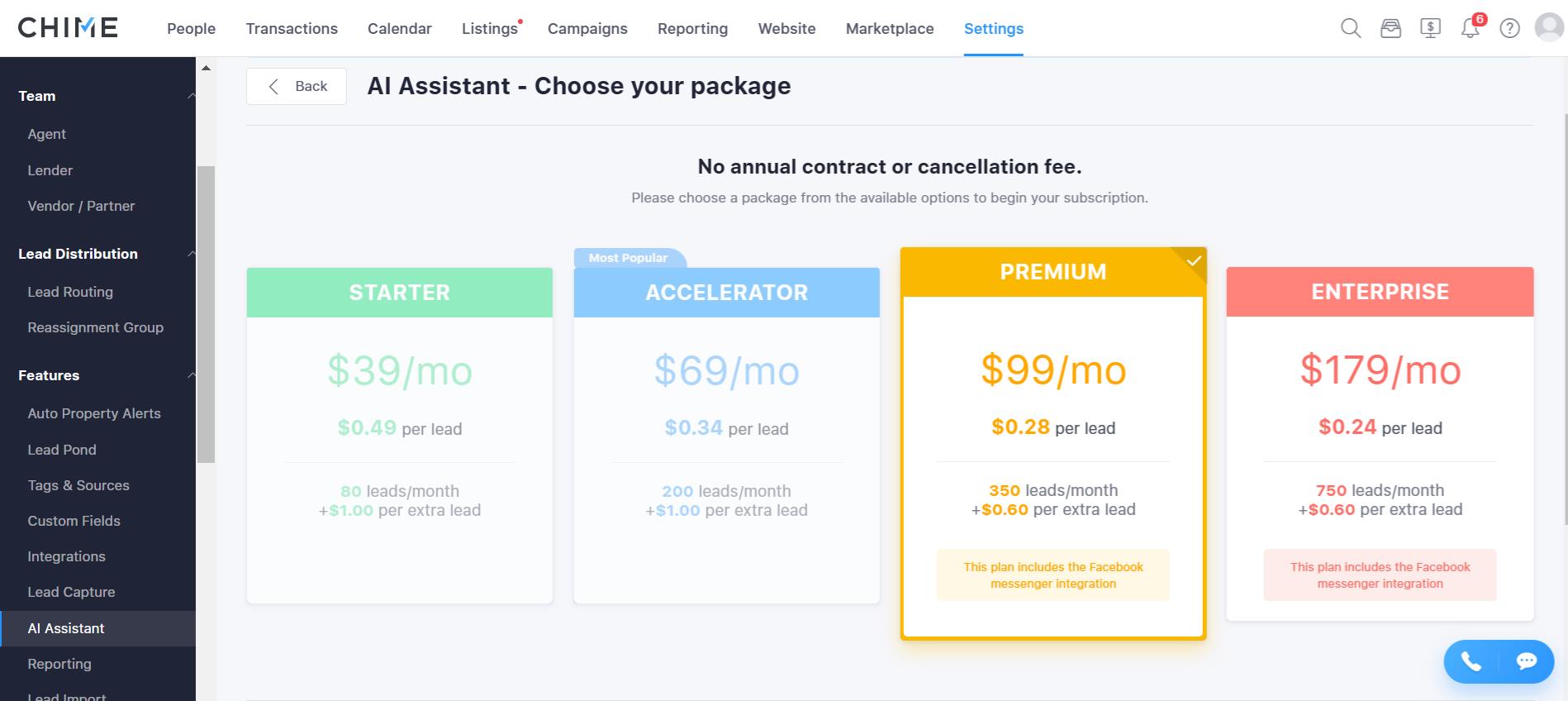 Lead Engagement
This update also affects what leads count toward the monthly allotment. The old AI Assistant packages counted "engaged leads", meaning that the leads need to have responded to the AI Assistant in some way. Now, we will count any leads that the AI Assistant is following. If the agent is only using the AI Assistant with Lead Generation, they will not see a difference in the number of leads in their allotment with the new AI vs the old AI, as all leads that have been captured via an ad have responded to the AI Assistant.
Facebook Messenger Integration
This will only be available if the Lofty User selects the New Premium or New Enterprise AI Assistant package.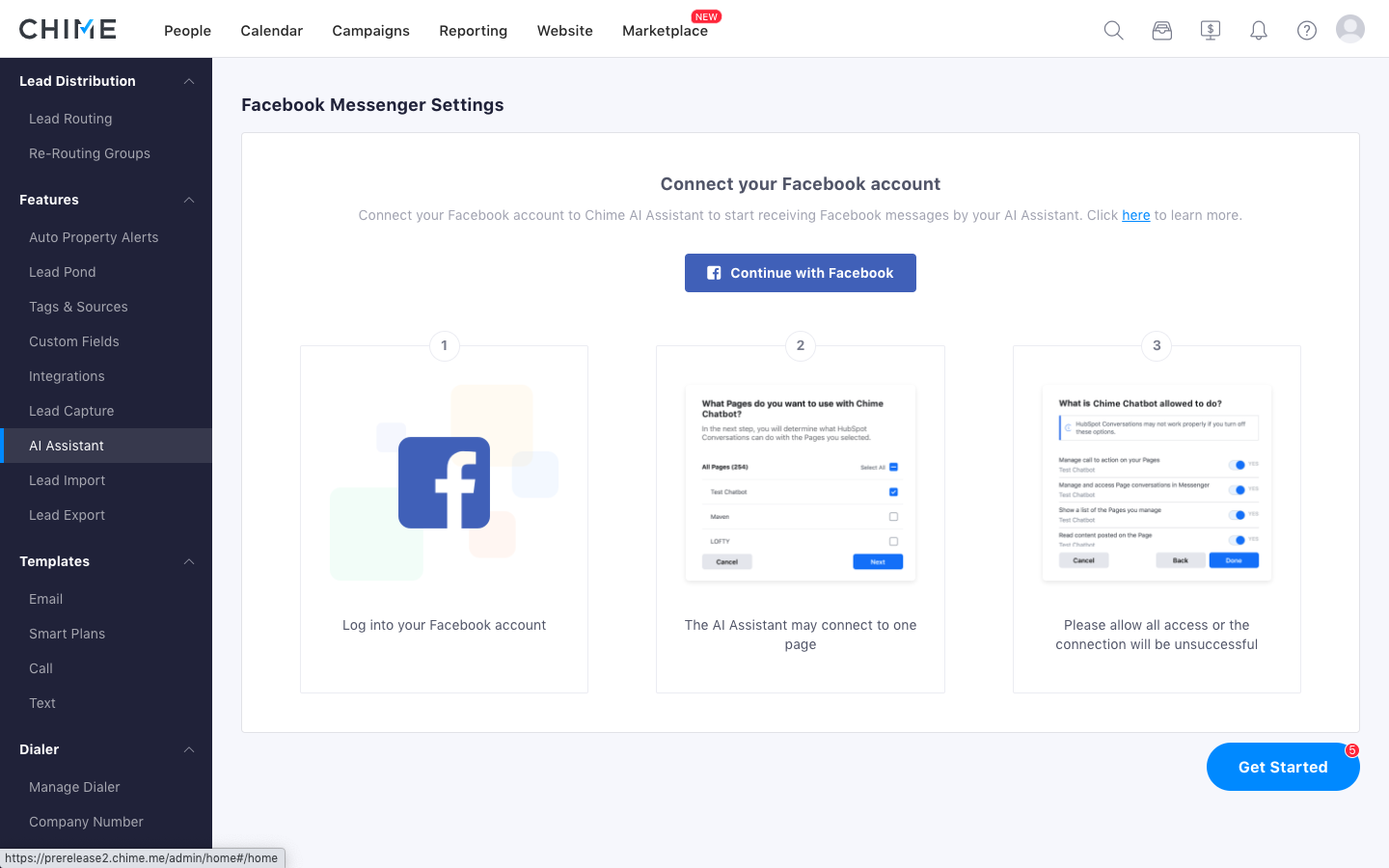 Lofty

Mobile app Tech Support Live Chat

This feature allows Lofty users to contact Tech Support live chat via the mobile app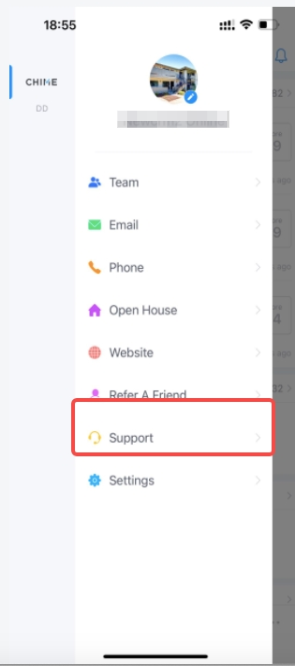 If Tech Support is available and online, the live chat will connect. If not, the Lofty user will be prompted to leave a message. Tech Support will be able to see if Lofty users are accessing live chat via the website or the mobile app.
Lender CRM - Ability to Add Leads
This feature will allow the following:
All lenders will be able to add leads to the CRM. The lender

cannot

add Private Leads. All lender-added leads will be team/company leads.


All lenders may assign agents to their own leads. Agent assignment is not required when adding a lead.

If the lender is engaged with multiple teams/ companies, all agents will show up at the suggestion during the assignment. Searching for an agent by name or email is supported.

Lead Routing: Lender-assigned leads will NOT abide by any lead routing rules on the agent's side, and the agent cannot change the assignment of the lender-assigned leads.

Duplicates: If the lead is a duplicate, and already assigned to an Agent, the Lender can create the lead, but will get an error message if that lead is already assigned to the agent. Agents cannot merge leads if one of them is created by the lender.


All lenders may edit any leads that are assigned to them, including the leads that have been assigned by an agent

All lead modifications will be synced to both parties
The modification details will be recorded in the timeline
Auto-Generated Listing Videos
This feature was previously released as a closed beta, but is now open to all users More detailed instructions are available in our Social Studio article. 
Questions?
If you have any questions regarding this topic or any others, please reach out to our Support Team via email at <support@lofty.com>, by phone at 1 (855) 981-7557, or by chat with us through your Lofty CRM.