Introduction
*Please note that the availability of certain features outlined in these release notes will vary depending on the package and add-ons that you have purchased as well as the account type that you have (admin/agent user). For any questions related to your Lofty package or feature availability, please contact Lofty Support (support@lofty.com). 
Release Date
Tuesday, September 27th, 2022
Summary
Website Currency
This update allows Lofty users to change the default currencies on their Lofty websites. Visitors to these websites can also change the currency displayed.
To access this setting, navigate to CMS -> Tools -> Language/Currency. There is an option to sync currencies to agent subdomains, but subdomains cannot set their own currencies.
This feature is only available for whitelists now. You can contact

Lofty

Support (
support@lofty.com
) to add it.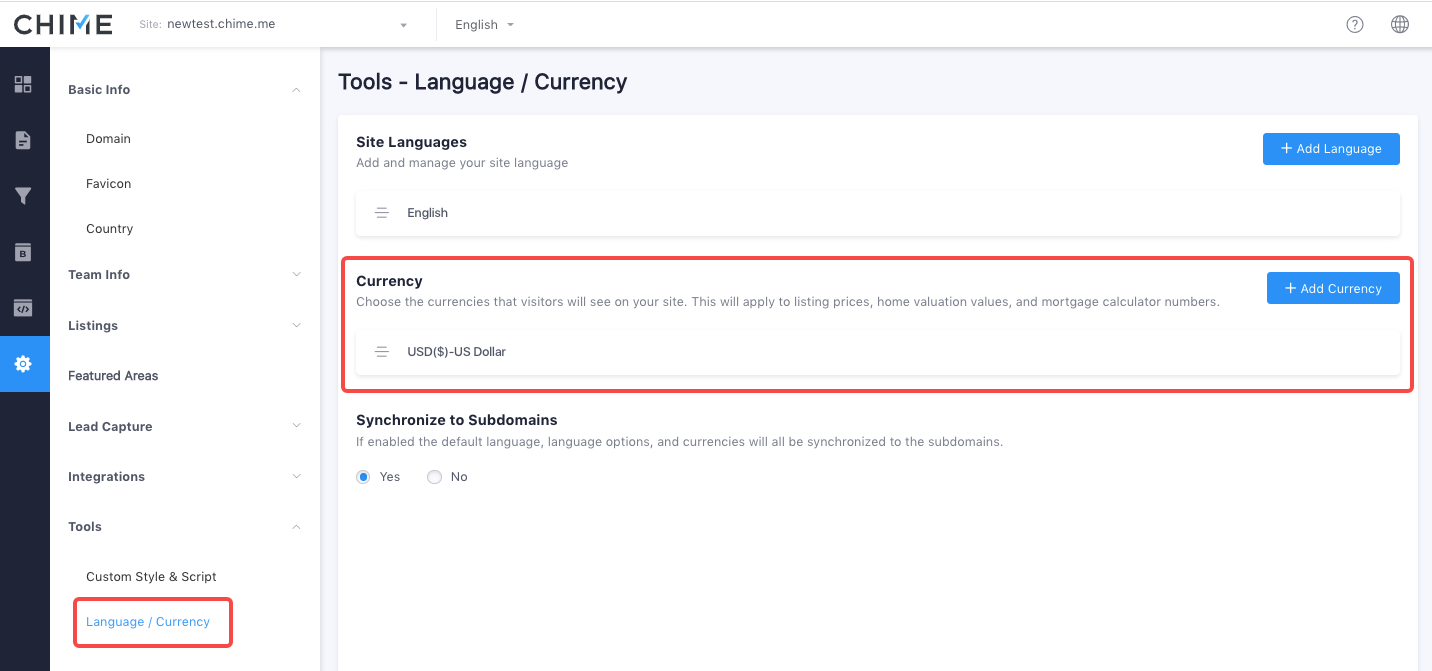 Initially, we will support the following currencies:
US Dollar
Canadian Dollar
Euro
Pound Sterling
Chinese Yuan
Japanese Yen
Visitors to the website can easily change the currency:

The currency will change in the following sections:
Listing/Sold prices

Home Valuation

values
Mortgage Calculator
AI Assistant Long-Term Campaigns
This new AI Assistant setting allows the Lofty User to enable or disable the AI Assistant's continued monitoring of the lead's behavior beyond 6 months. This feature is located in the AI Assistant settings: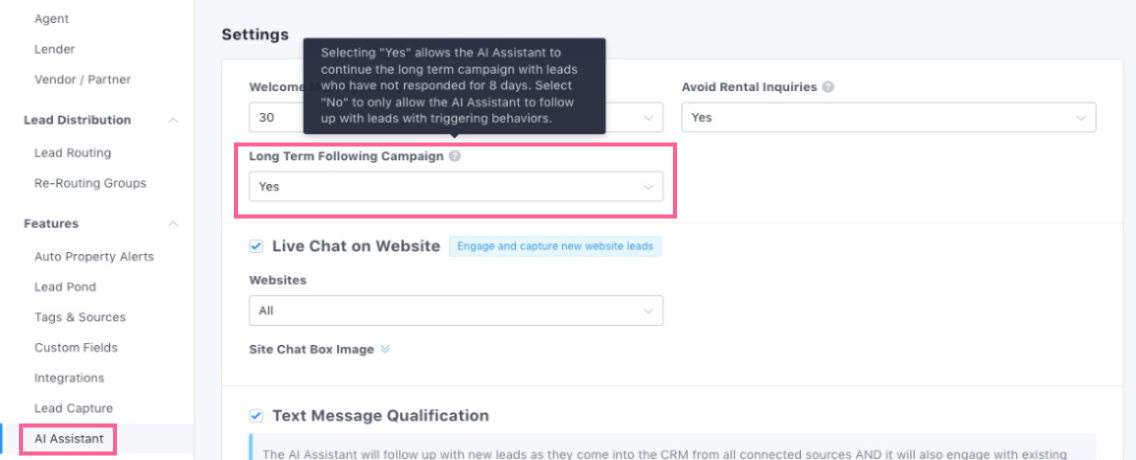 Listing Promotion Ads

AI Assistant Conversation

This feature updates the lead capture logic from listing promotion ads. Previously, the lead type was determined based on the listing status. Now, the AI Assistant will send a welcome message to determine if the lead should be a Buyer, Seller, or Renter.

Purchasing listing promotion ads will come with a free AI Assistant package. 
Note: 

This is a new AI assistant package that is limited to engaging with leads that are sourced from listing promotion ads.

If you would like an AI assistant to engage leads from other sources, you may upgrade this limited package to a formal package.
Social Studio Improvements
This update allows Lofty users who do not have their own website to create a Listing social media post, using the Company/Team site, as long as that website is active.
Any leads that register via this post will be assigned to the agent who created the social post.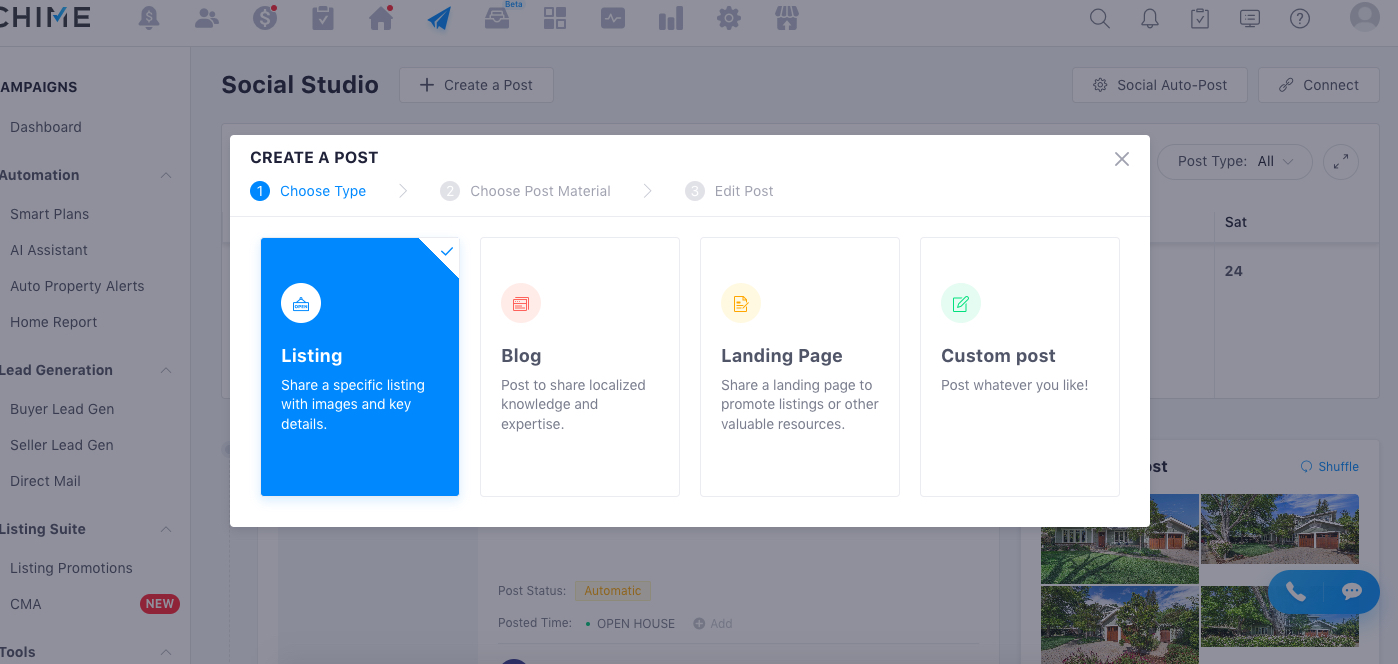 Auto-Generated Listing Videos
This is a Beta released feature that is available to all Social Studio Pro users. Social Studio Pro clients may create four (4) videos per month. Regular Social Studio users may create one (1) video per month.
Videos may be created either via the Listings Discovery page or via the Social Studio.
Option 1: Via the Listings Discovery Page
Navigate to the Listings Discovery Page
Select the listing
Click the Camera icon
Choose the six (6) images you wish to use
Click 'Create'
Click 'Share Now' to generate social media posts
Option 2: Via the Social Studio
Navigate to the Social Studio
Click '+Create a Post'
Select the option for a 'Listing' post
Select the listing
Click 'Add Images/Video'
Check the box next to 'Generate Listing Video Using Selected Images'
Click 'Create'
All videos will be tagged as 'Automatic' and will be available in the Design Center, under 'Video Library'. More detailed instructions are available in our Social Studio article.
lLofty UI/UX Update
This is a Beta-released update that will be available to 30% of Lofty users.
Design and navigate changes.
Before:
After: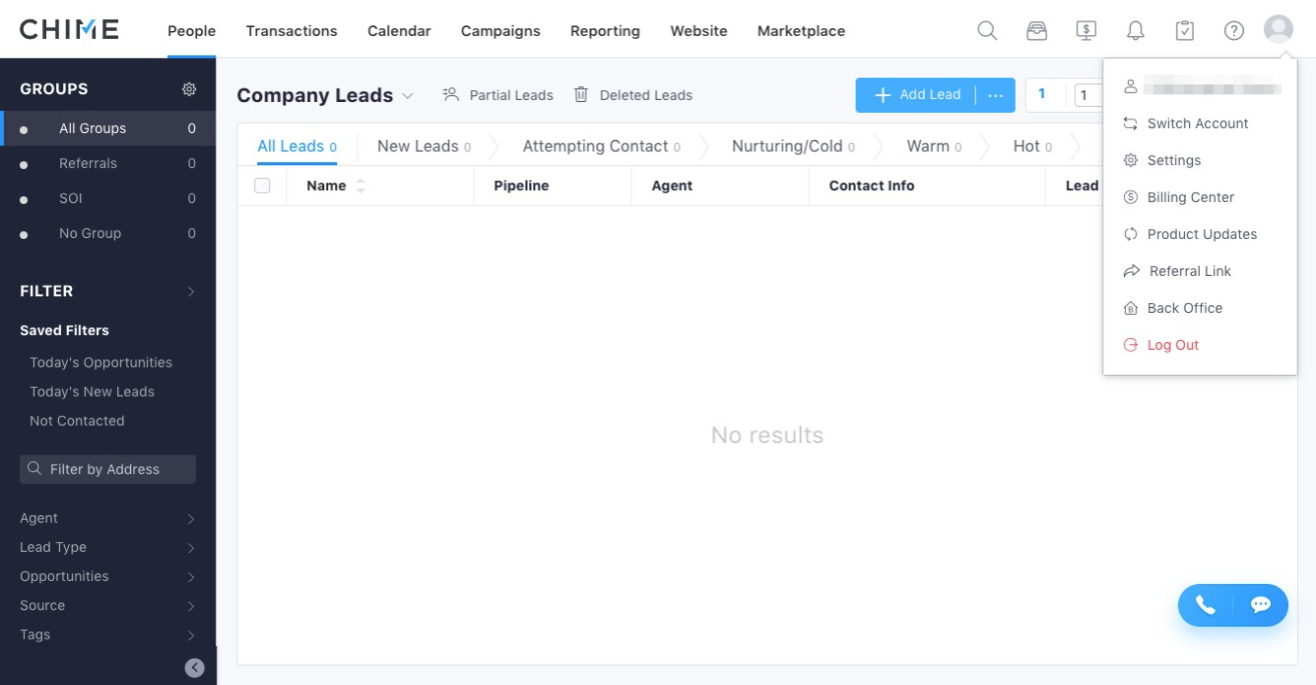 Navigation Bar
Before:

After:

Sidebar
Activities has been moved from the Navigation Bar to Reporting -> Marketing -> Activities
Searching
When you click the Search Bar, it extends and is easier to use
Questions?
If you have any questions regarding this topic or any others, please reach out to our Support Team via email at <support@lofty.com> or by phone at 1 (855) 981-7557.