Introduction
Lofty supports the ability to easily merge leads from the mobile app. This might be something you would prefer to do from the desktop web app, but if you are on the move and need to access it from the Lofty Mobile App, this article will show you what it looks like. 
Feature Explanation
When a lead is a duplicate, a message will appear at the top of the lead detail page: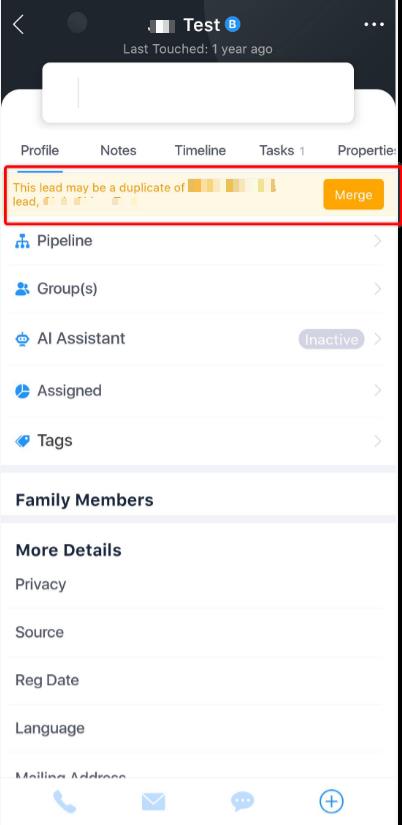 By clicking the "Merge" button, the following options will appear at the bottom of the screen:
Merge as Duplicates

Merge as Family Members

View Lead Detail

Ignore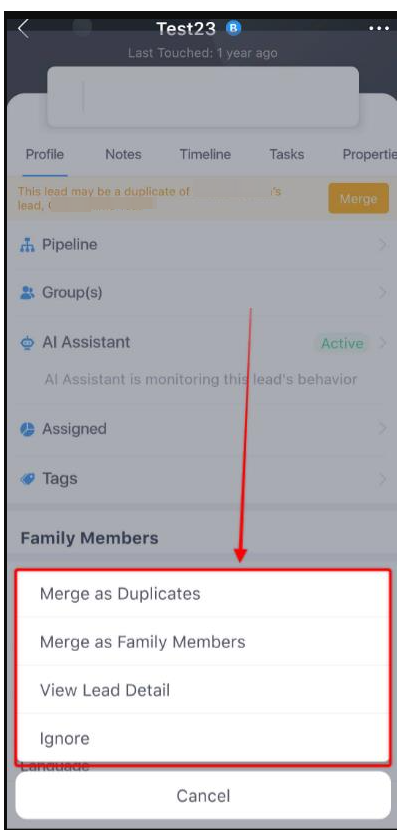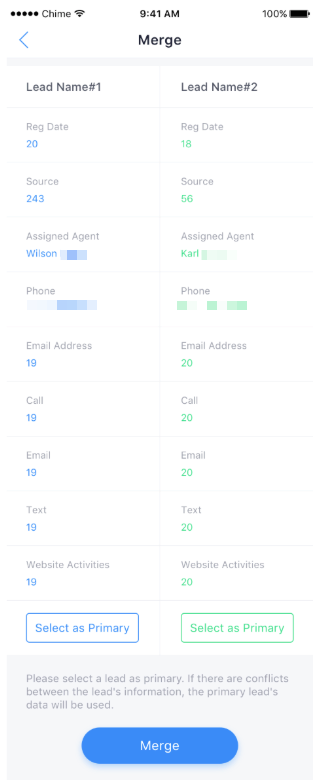 Questions?
If you have any questions regarding this topic or any others, please reach out to our Support Team via email at <support@lofty.com>, by phone at 1 (855) 981-7557, or by chat with us through your Lofty CRM.