Introduction
This article provides an overview of the features available in the Lofty Real Estate App.
Overview
Login Page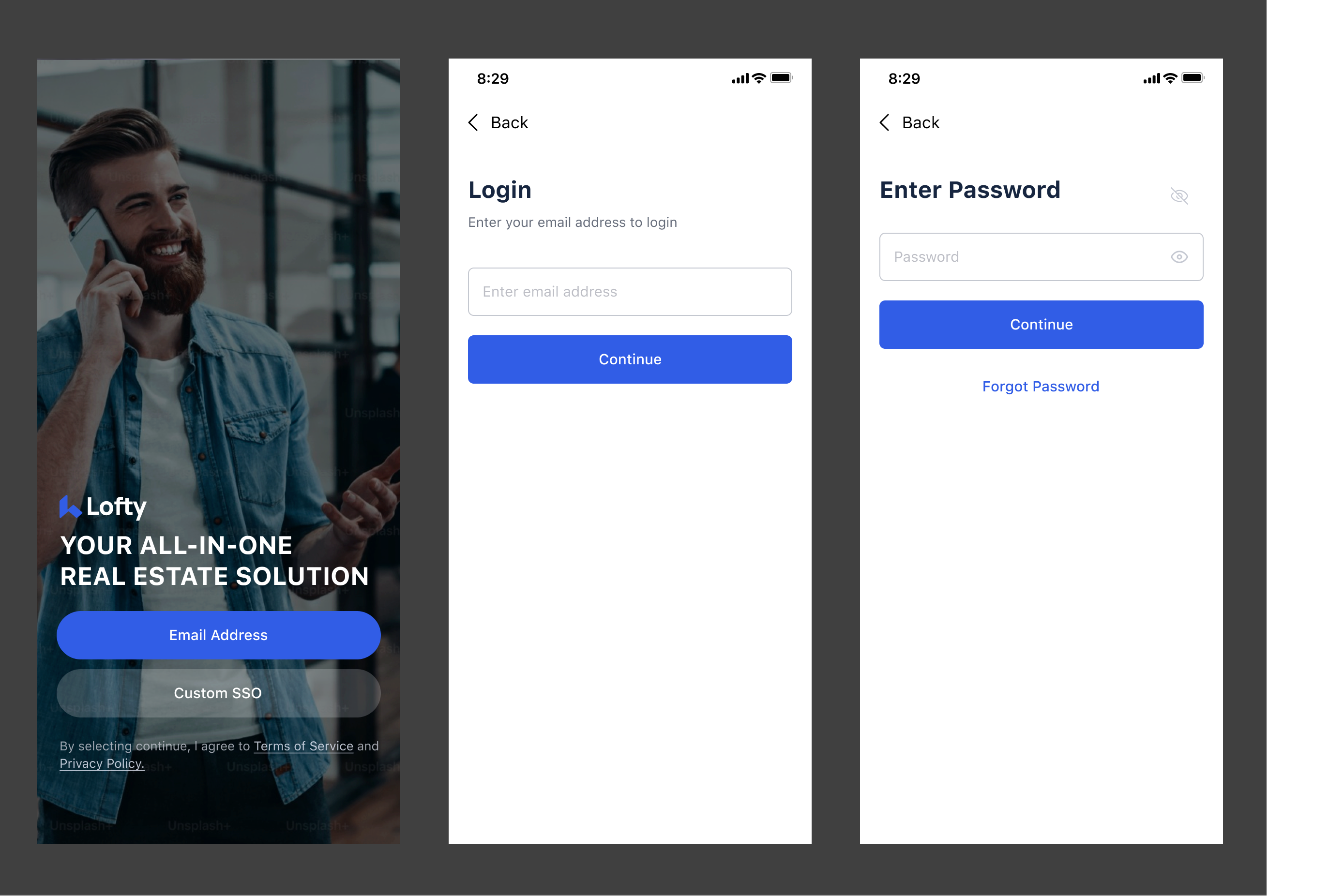 Chat Page
Use this page to manage and respond to messages. 
Text communication with leads
AI Assistant messages (if applicable)
(NEW) Individual and group messages with other users on your same Lofty account
Use the search feature to easily find specific messages.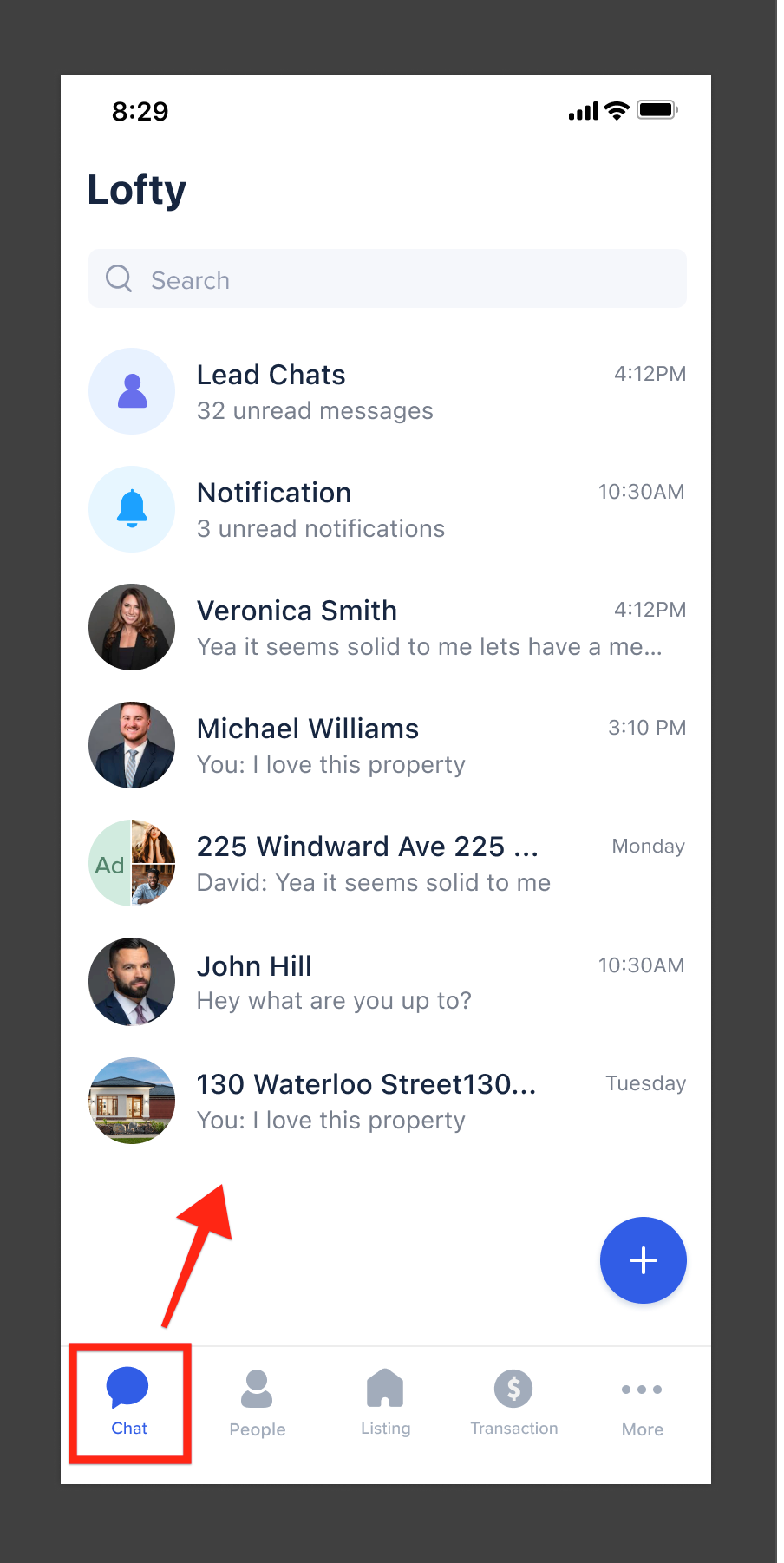 All notifications will also be located on this page:
Friend & Group Requests
Task reminders
Opportunities
New leads
Reassigned leads
Communication from leads
AI Assistant notifications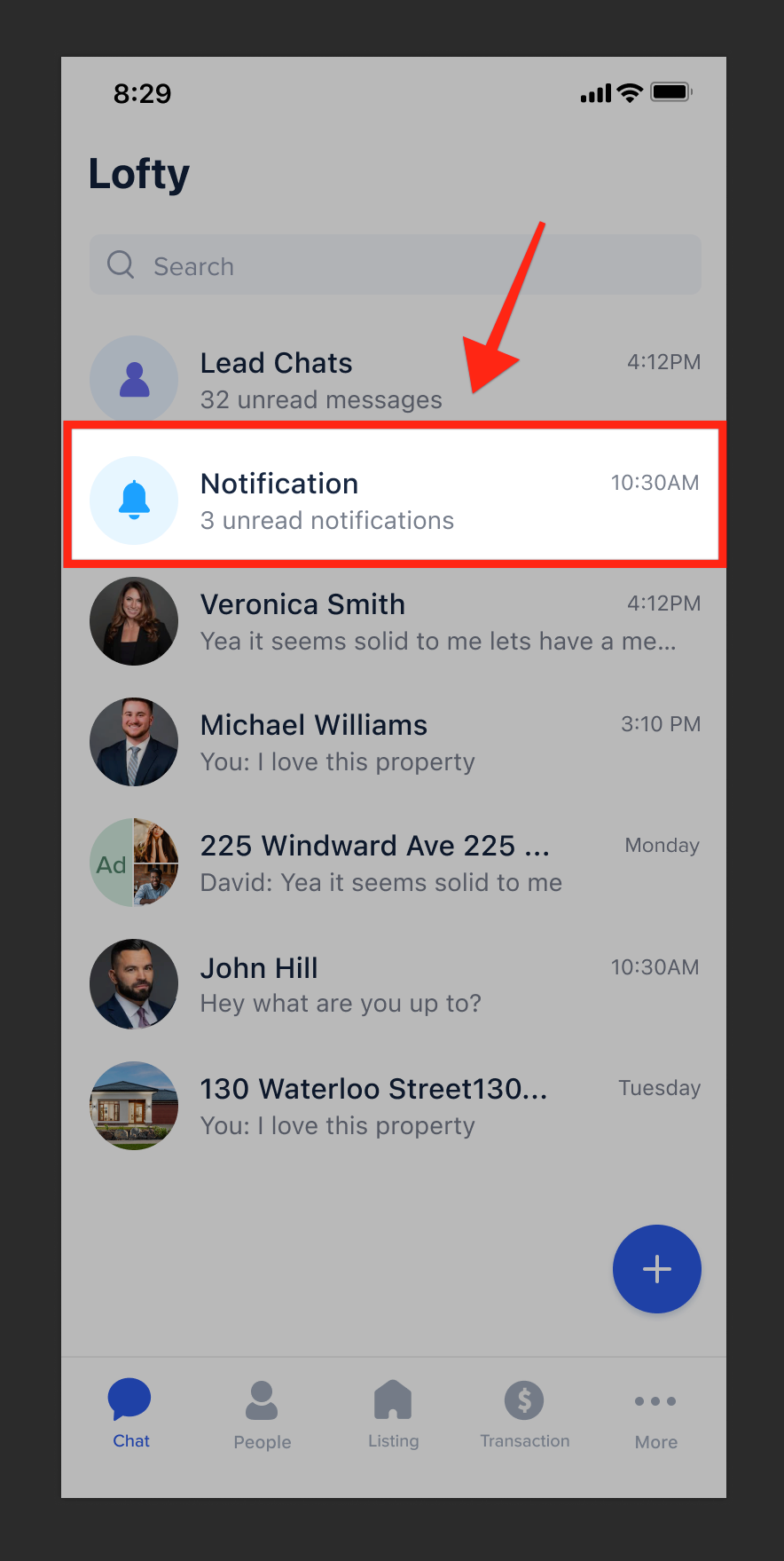 People Page
The Lofty app separates your people into two categories - Leads and Contacts.
"Leads" are buyers, sellers, renters, or other. These people sync with the web app.

Leads can be shared with Contacts. 

"Contacts" are other agents on your team or in your MLS. The Lofty app makes it easy to communicate with your peers.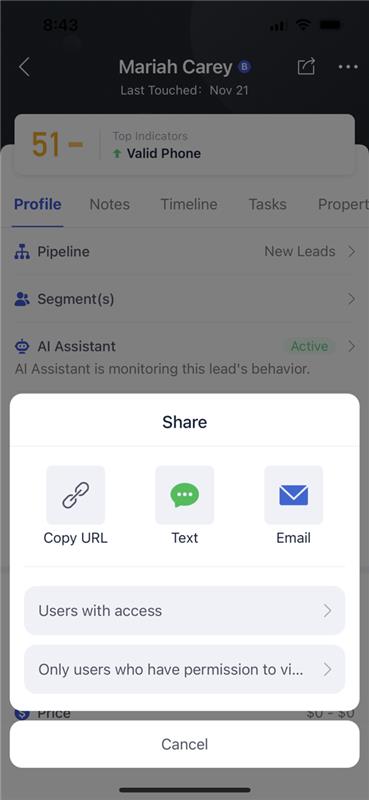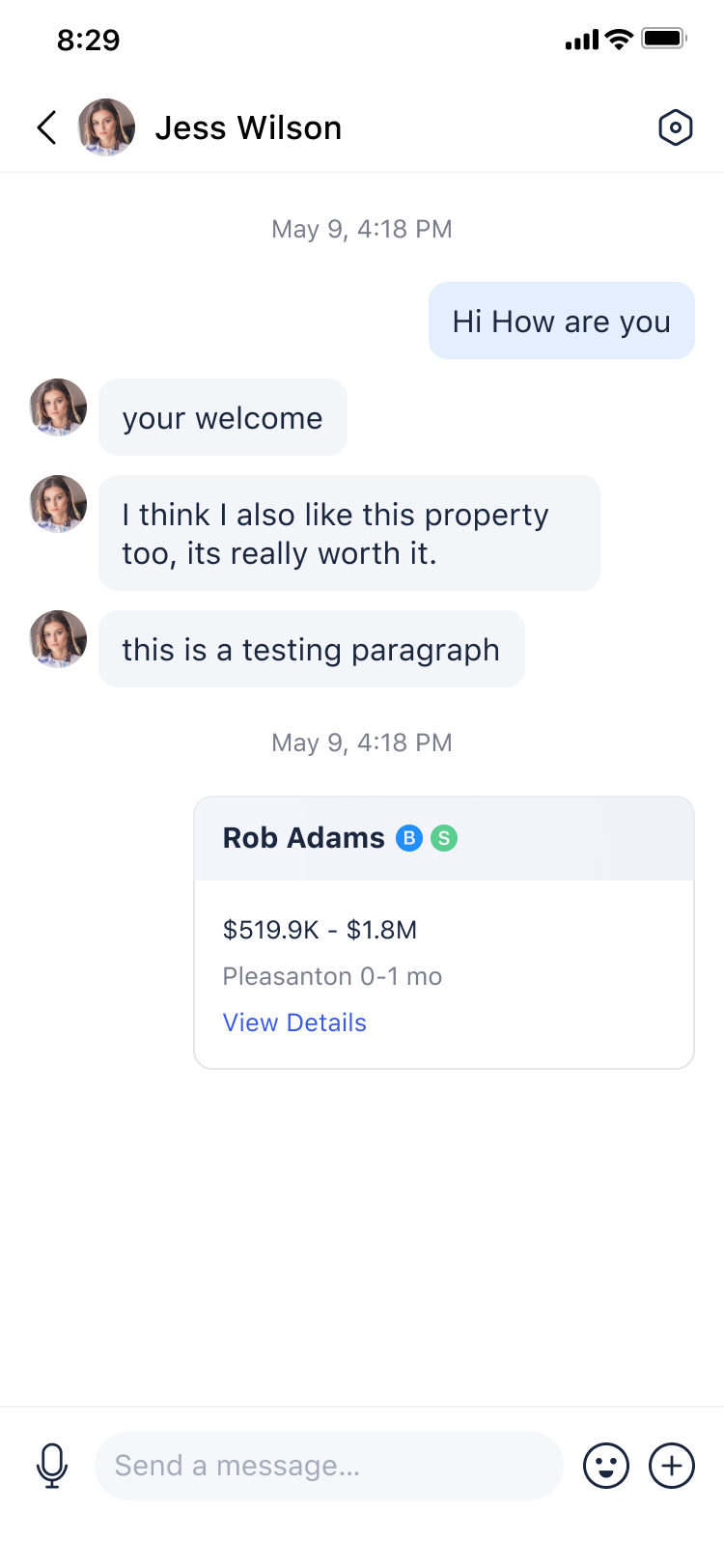 Listings Page
The listing page will be the same as the web version of Lofty. The Discover tab will have the same functionality as the web app's All Listings page.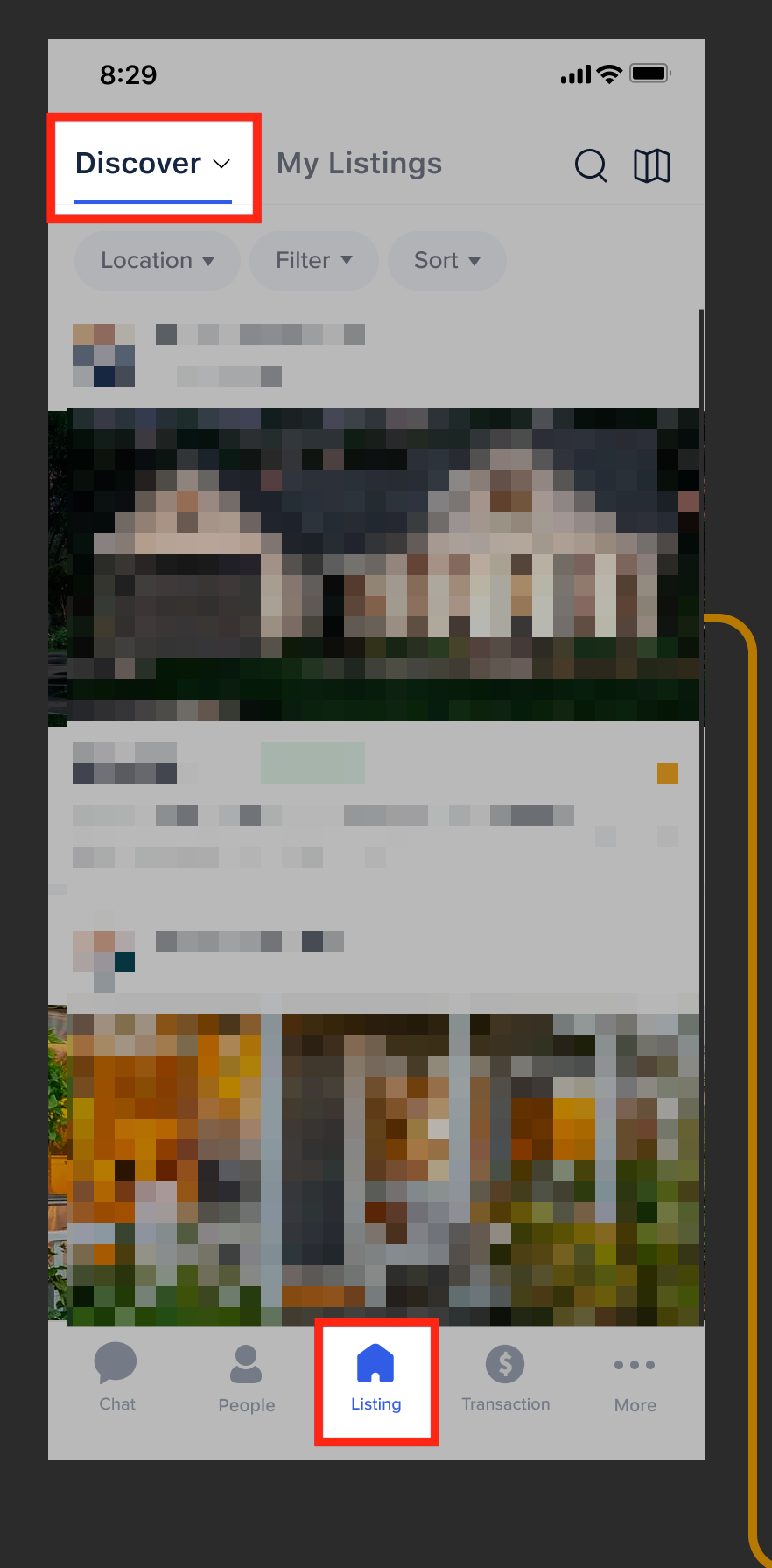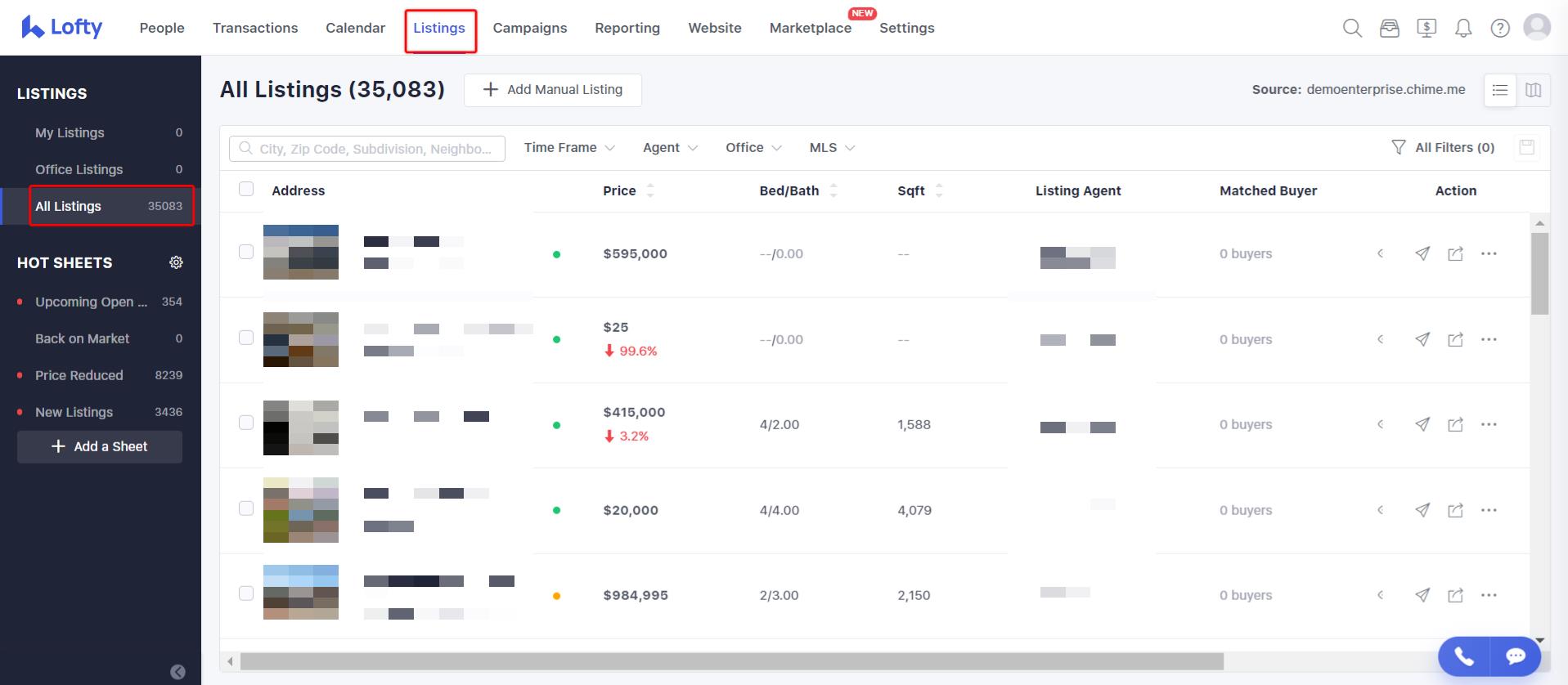 The My Listings tab currently displays only one's own listings, and in the future, it will have an additional entry for Team Listings.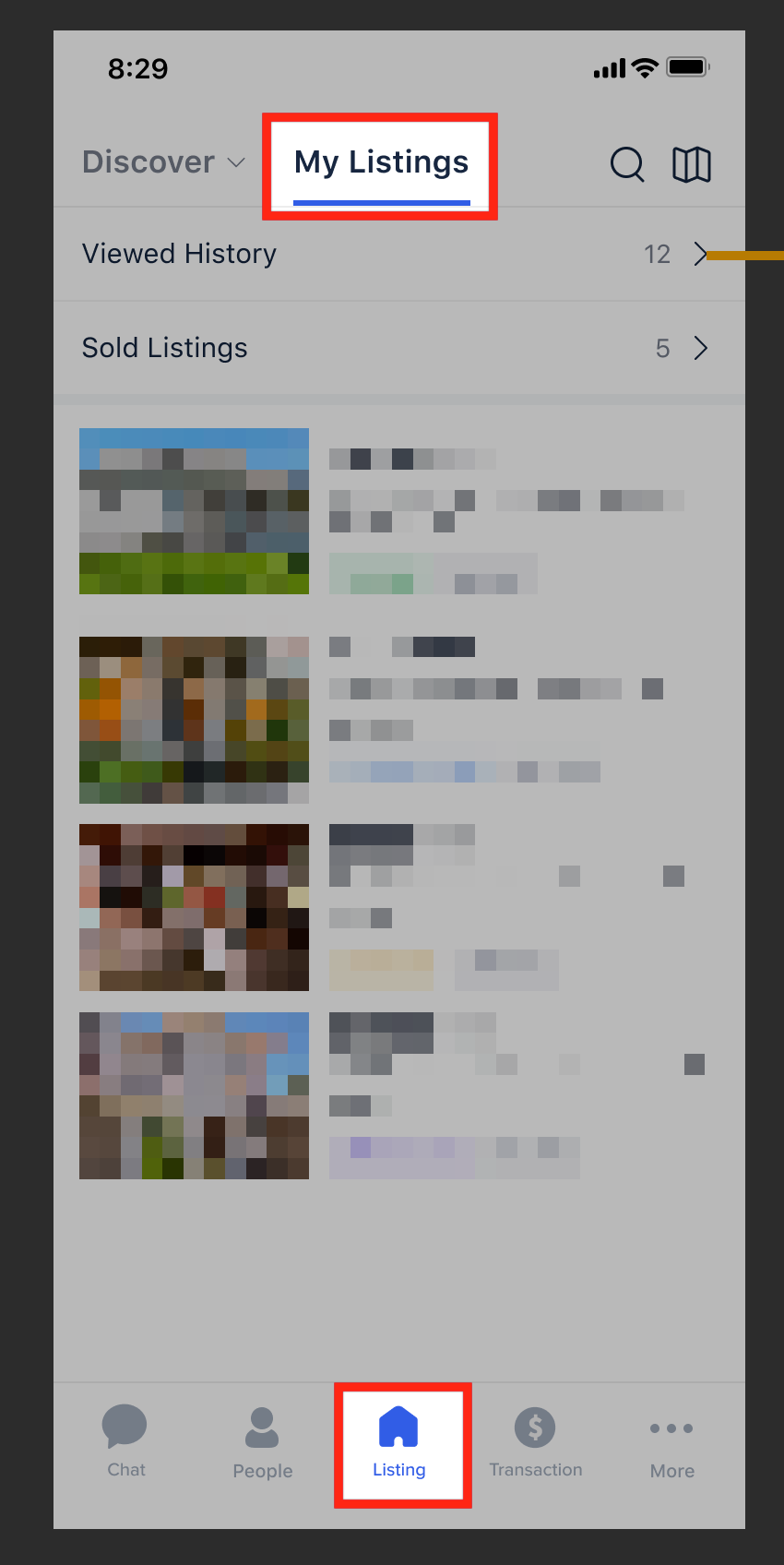 Listings can be shared with other agents, leads, or you can generate a showing link.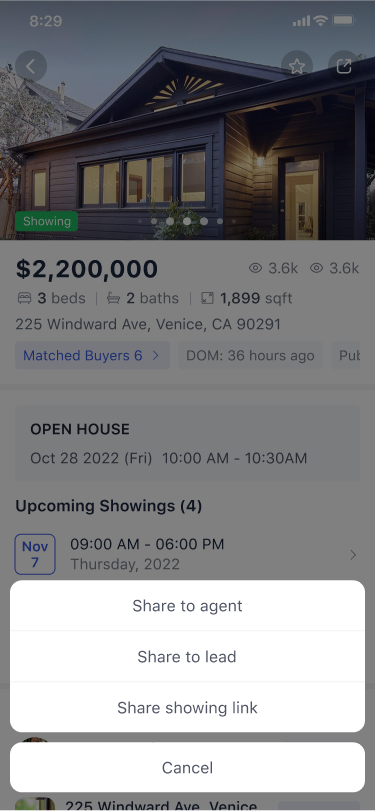 When sharing listings with a lead, you have the option to filter by leads who are Matched Buyers or by All Leads.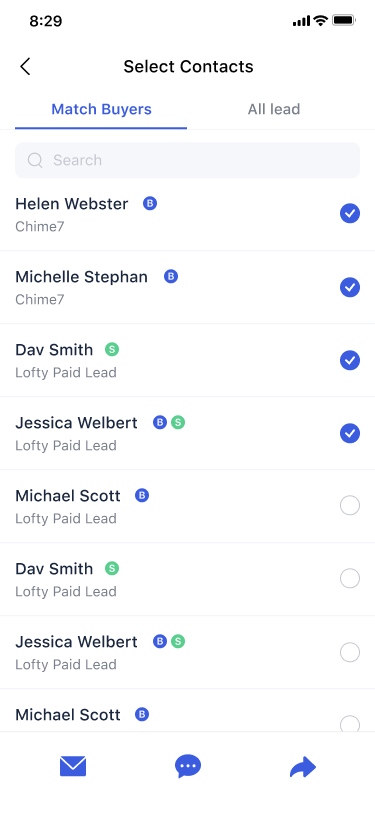 All Other Features
All other features will be the same as the standard Lofty app. 
Questions?
If you have any questions regarding this topic or any others, please reach out to our Support Team via email at <support@lofty.com>, by phone at 1 (855) 981-7557, or by chat through your Lofty CRM.