Introduction
On the Campaigns page, you can manage all your lead capture channels available in Lofty, including Lofty Lead Generation, Landing Pages, and listing promotion tools such as the Open House and Text Code features. 

When you enter this section, there will be a dashboard showing how many new leads are generated in each channel. You can click on the "View Details" buttons to view the detailed data that feeds into these numbers.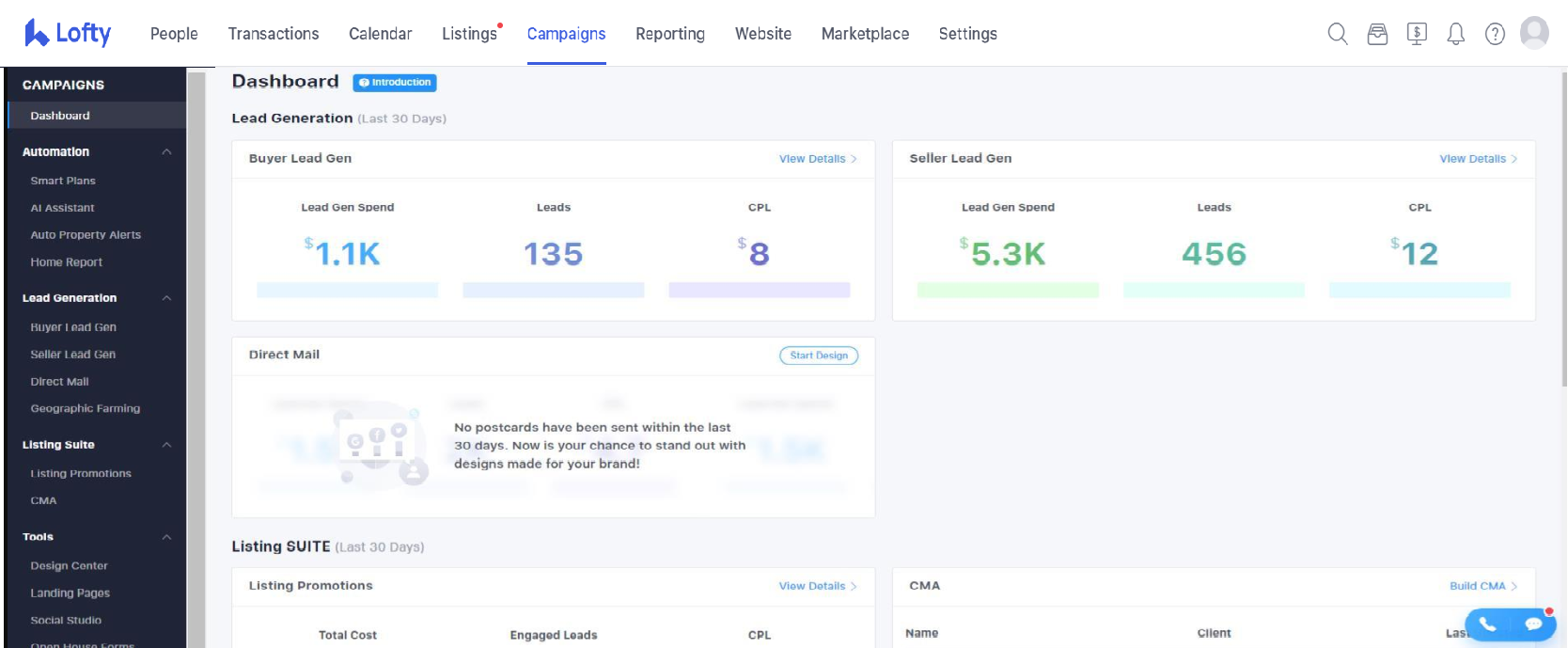 Summary
Lofty Lead Generation
If you purchase lead gen services with Lofty, you can view performance and funnel conversion data for your lead gen ads via the Lead Engine section. You can also request adjustments to your monthly lead generation budget as well as view and provide your feedback on the specific ads Lofty is managing for you.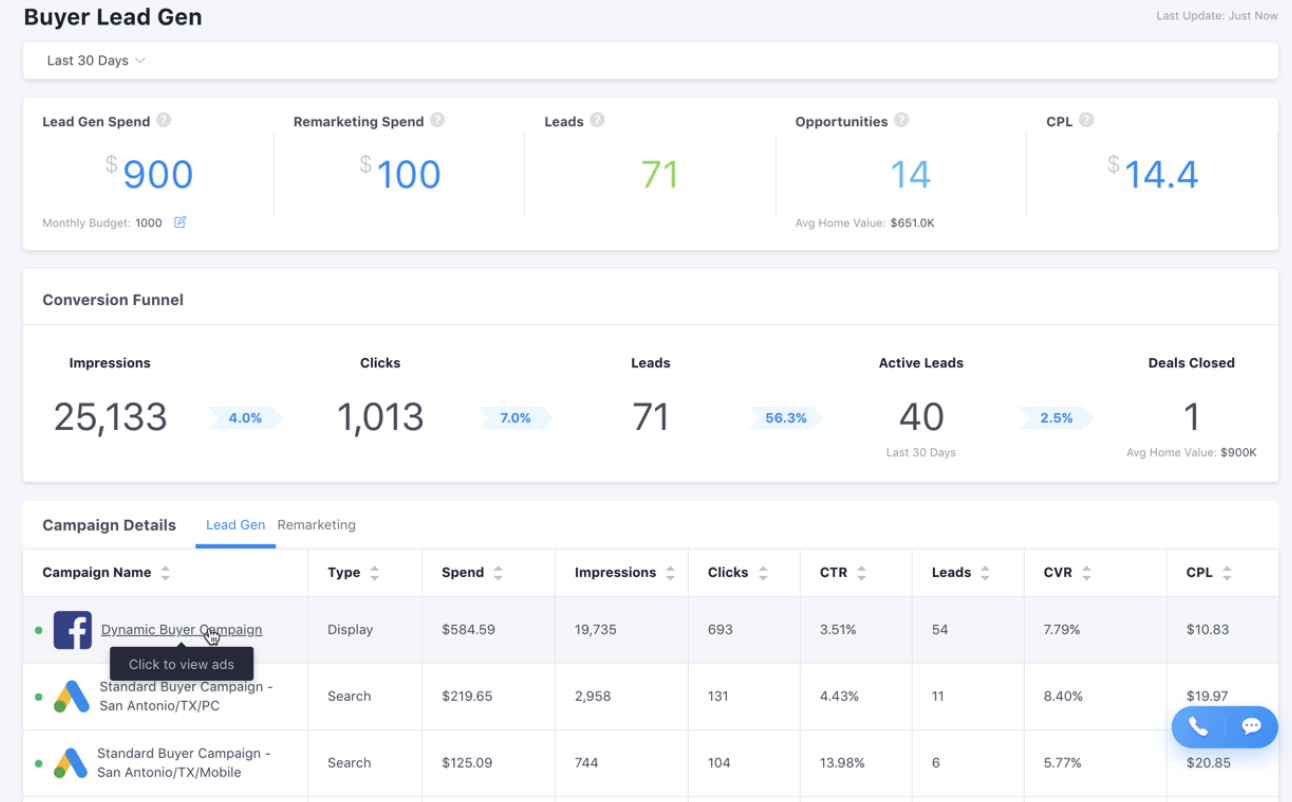 Landing Pages
In the Landing Pages section, you can create landing pages to capture new leads via your preferred marketing channels. You can also view your landing page performance to evaluate their performance at capturing leads. This feature was previously located in the CMS Tool but has now been moved to this Campaigns section.
Single Property Promotions are found as a landing page template.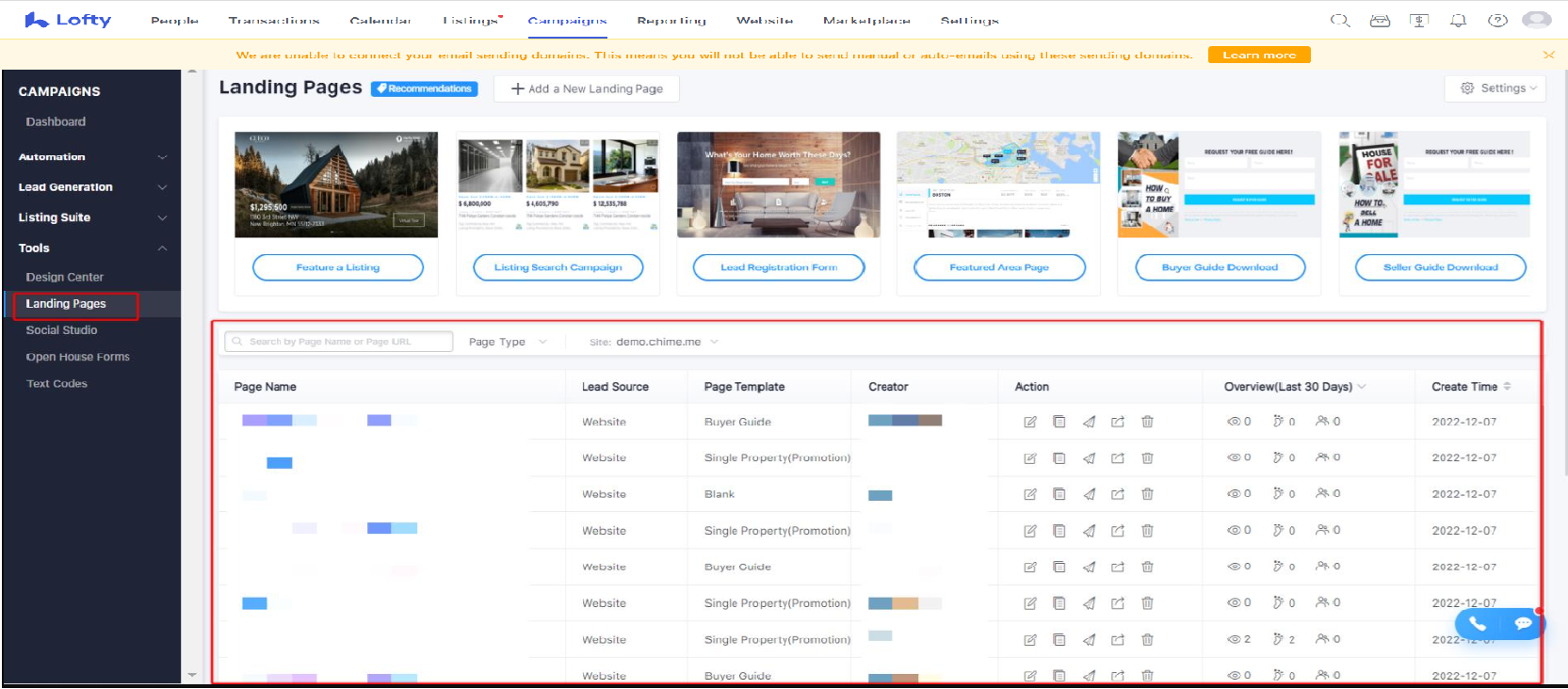 Listing Promotions
You can also access the Open House and Text Code tools on the Campaigns page as well.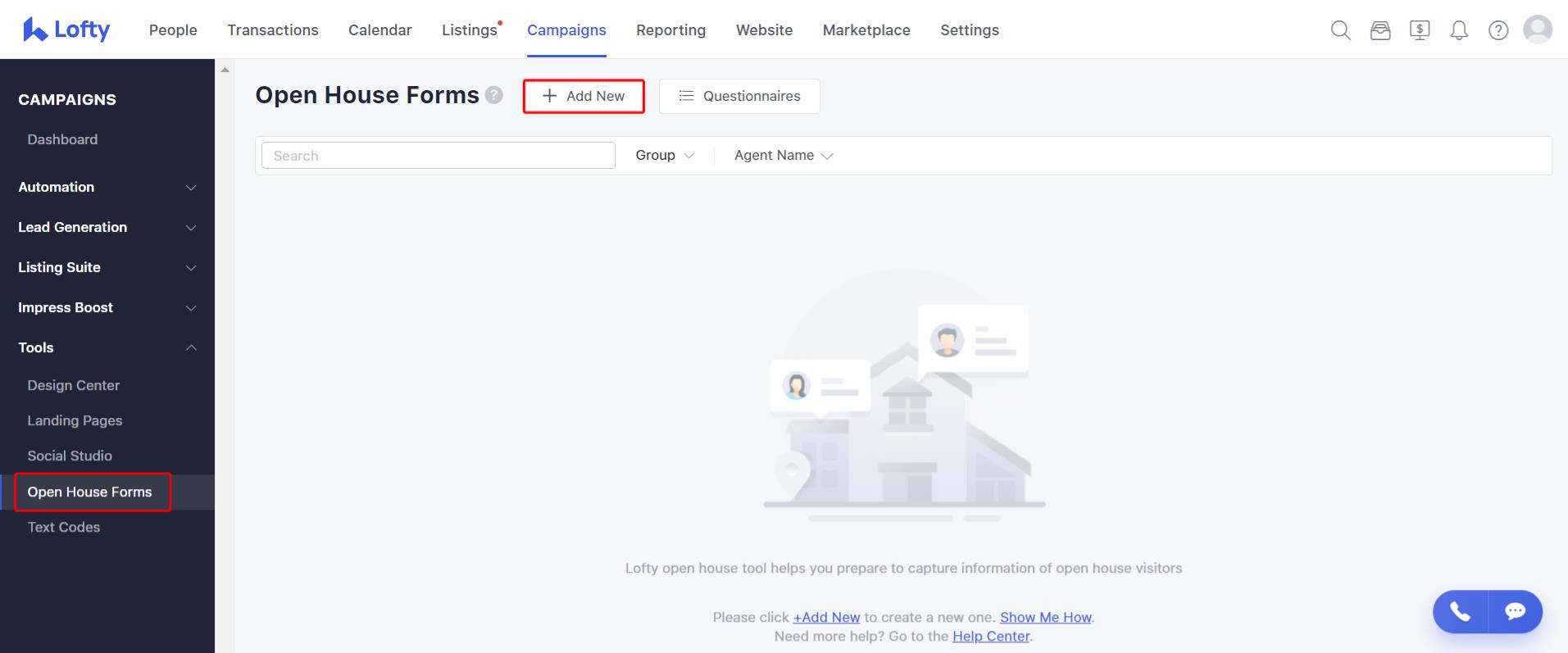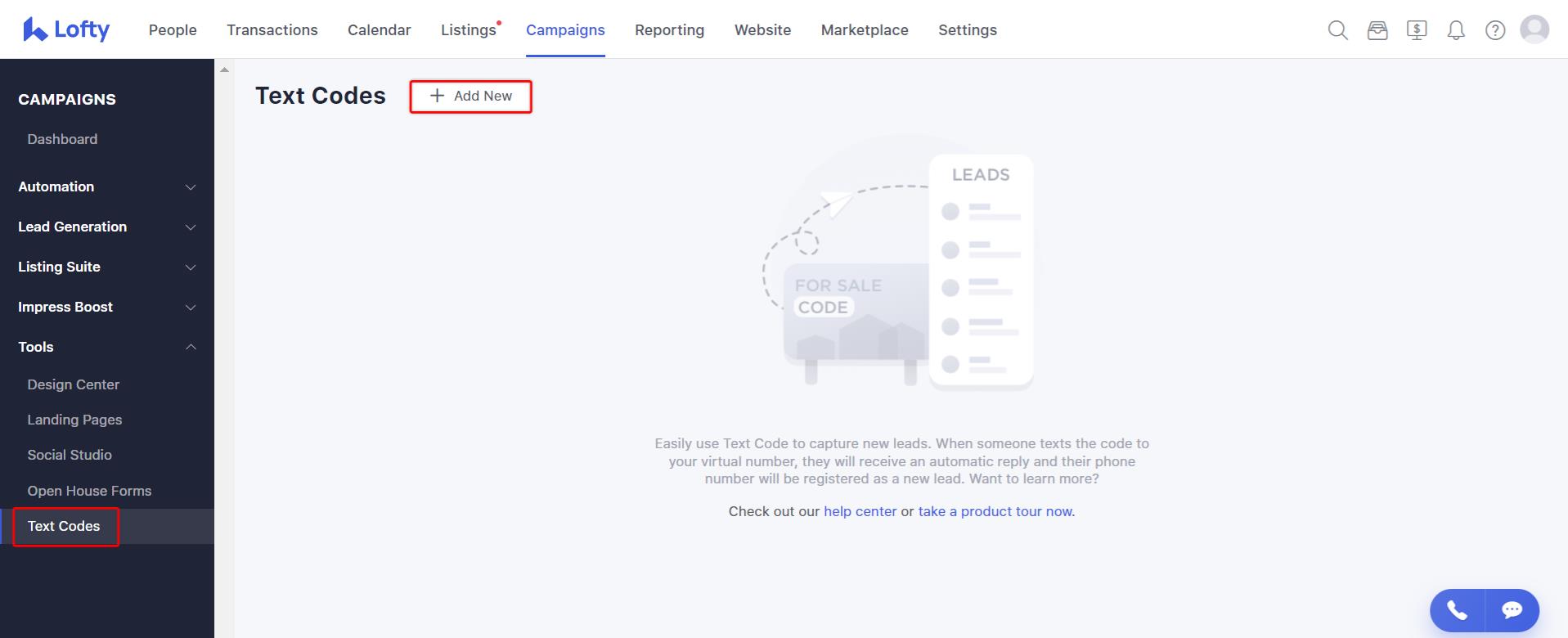 Questions?
If you have any questions regarding this topic or any others, please reach out to our Support Team via email at <support@lofty.com>, by phone at 1 (855) 981-7557, or by chat with us through your Lofty CRM.