Introduction
Everyone will agree that videos are a great form of communication that can more easily reach a target audience by grabbing their attention. WithLofty's email template editor, you can add a YouTube video to your email templates to market to your customers. Below are the steps to do so.
Please reference the following article if the video is NOT hosted on YouTube: How to Add a Video to Emails.
Embed Video
1.  Find and copy the embed link from the YouTube video: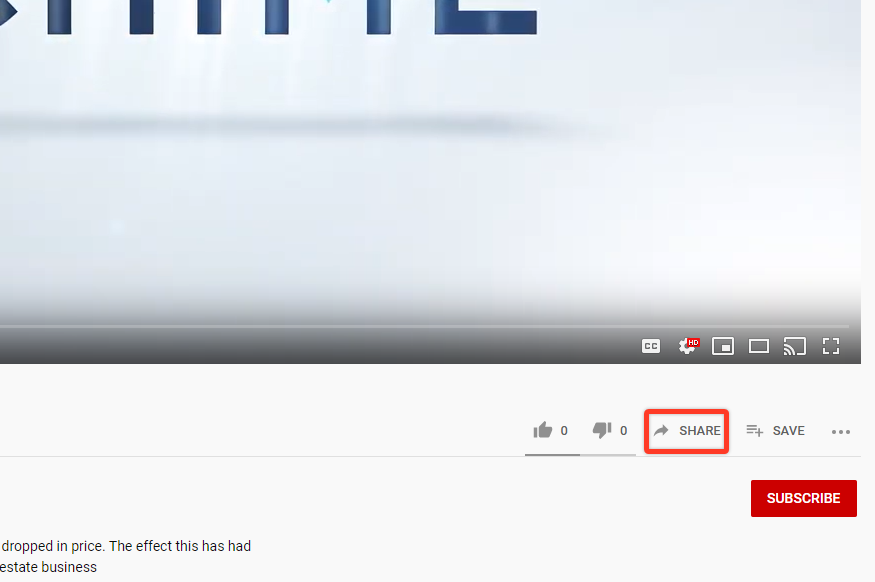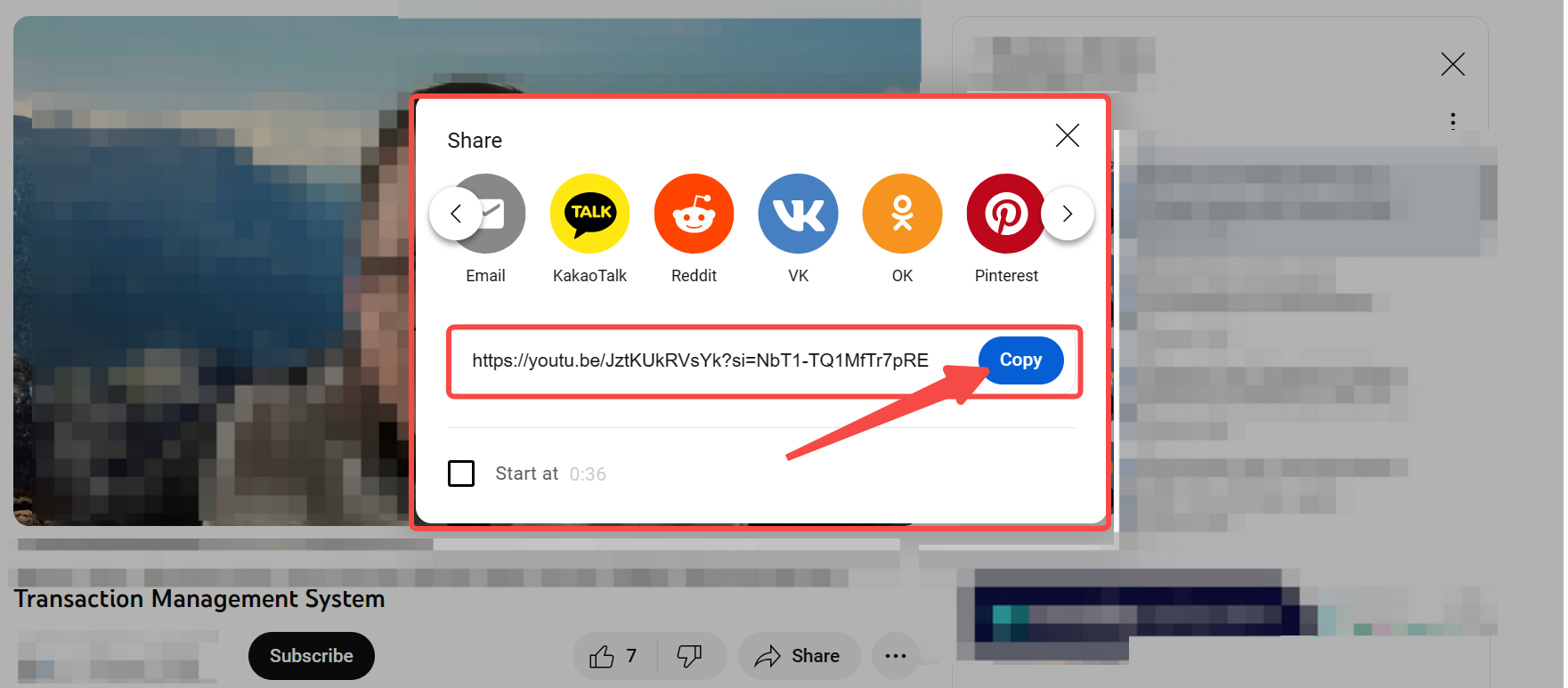 2. Click the Video button in the email editor: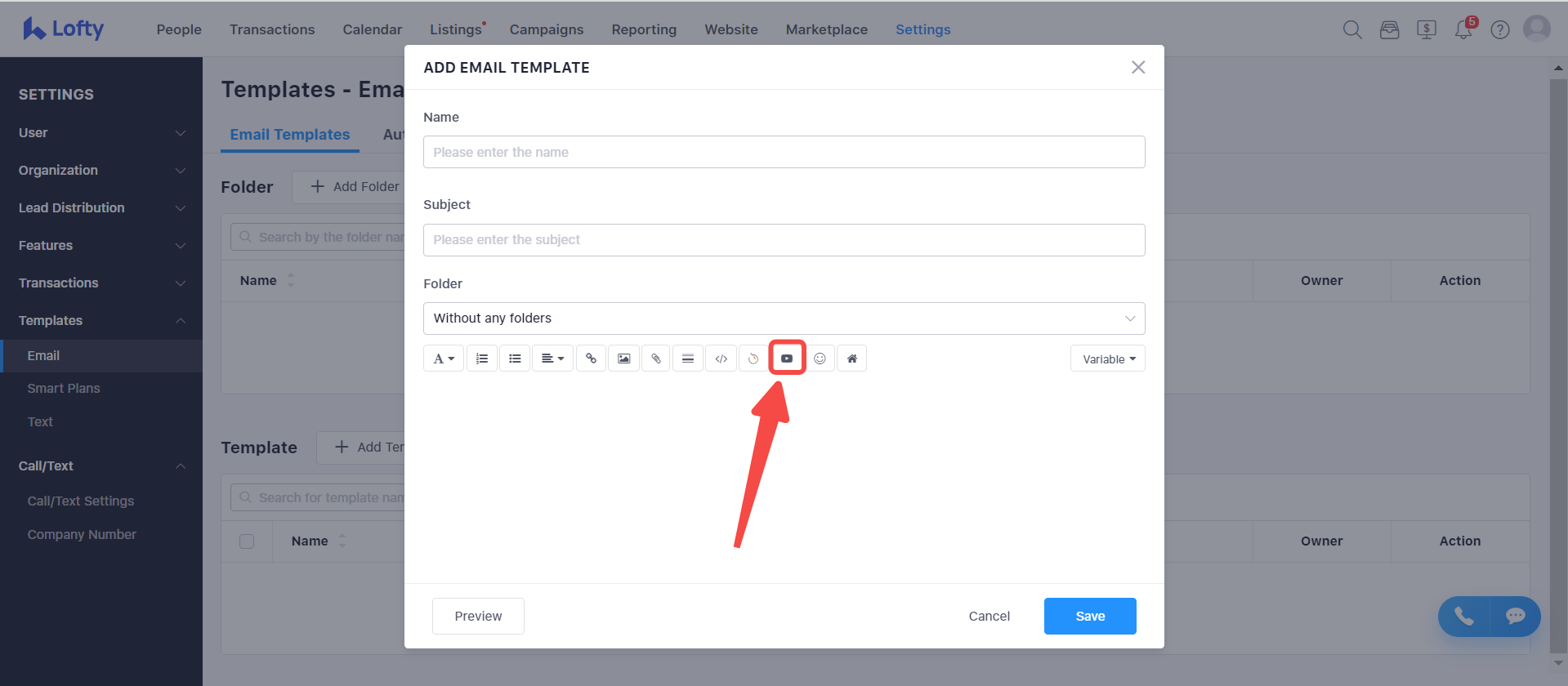 3. Paste the YouTube link into the URL field and click the Insert button: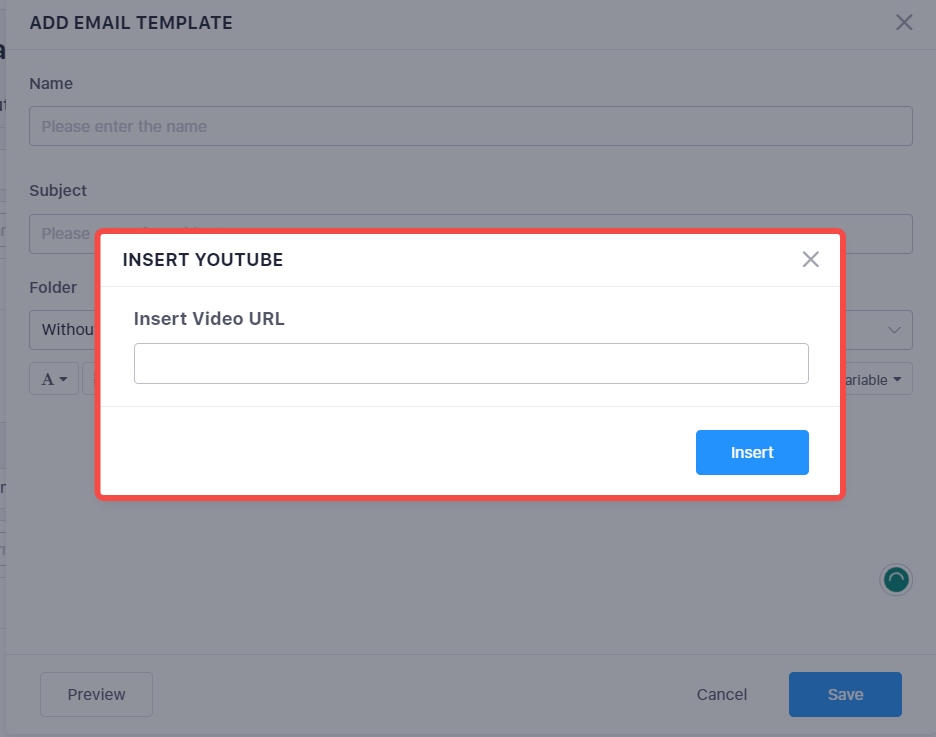 4. The video preview image will be shown in your email content. People who receive your email will click this image to go to YouTube to watch your video. Most email servers (Gmail, Yahoo!, Exchange) will oftentimes not allow videos that are actually embedded in an email and will move it to spam automatically. By requesting that a recipient click on the video, this issue is avoided.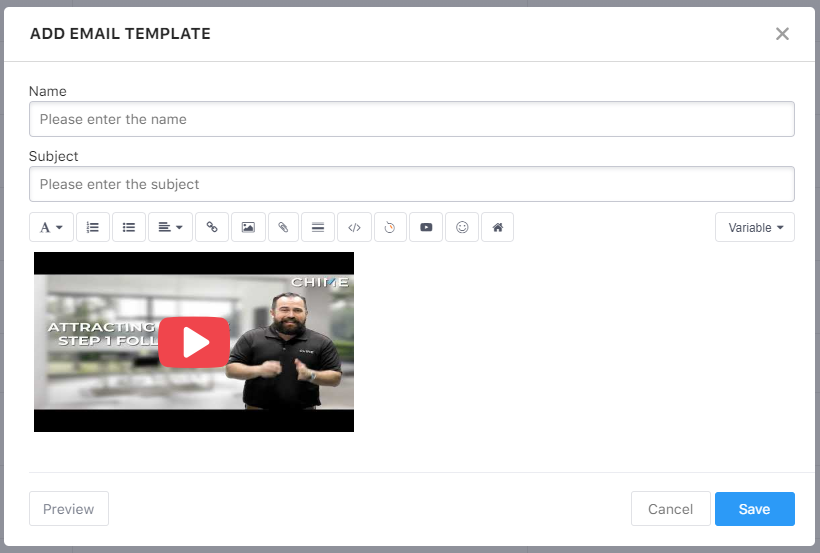 Questions?
If you have any questions regarding this topic or any others, please reach out to our Support Team via email at <support@lofty.com>, by phone at 1 (855) 981-7557, or by chat with us through your Lofty CRM.