Introduction
Lofty allows users to schedule individual emails in the Lofty.com CRM. This is not available in the mobile app. This functionality is not available for mass emails. In that case, we would recommend setting up a Smart Plan. 
How to schedule an email
Whenever an individual email is being sent via the Lofty platform, there will now be a new button to schedule email:
When clicked, a new menu will appear to choose between the following:
Tomorrow morning
Tomorrow afternoon
Custom date/time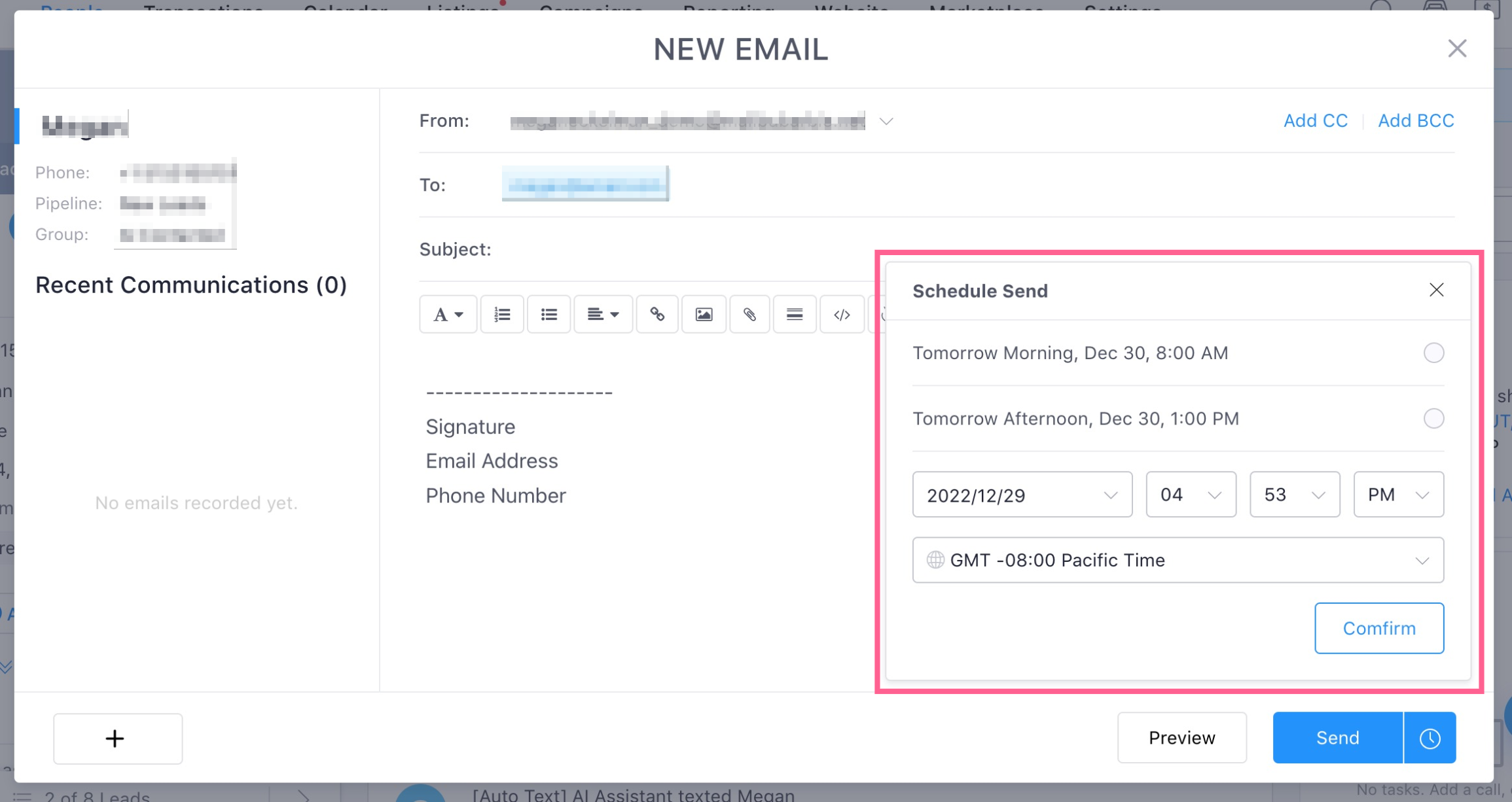 Once an email has been scheduled, it can be accessed in the top-right of a lead profile by hovering over Scheduled Tasks. From here, you can either edit a scheduled email or you can delete it.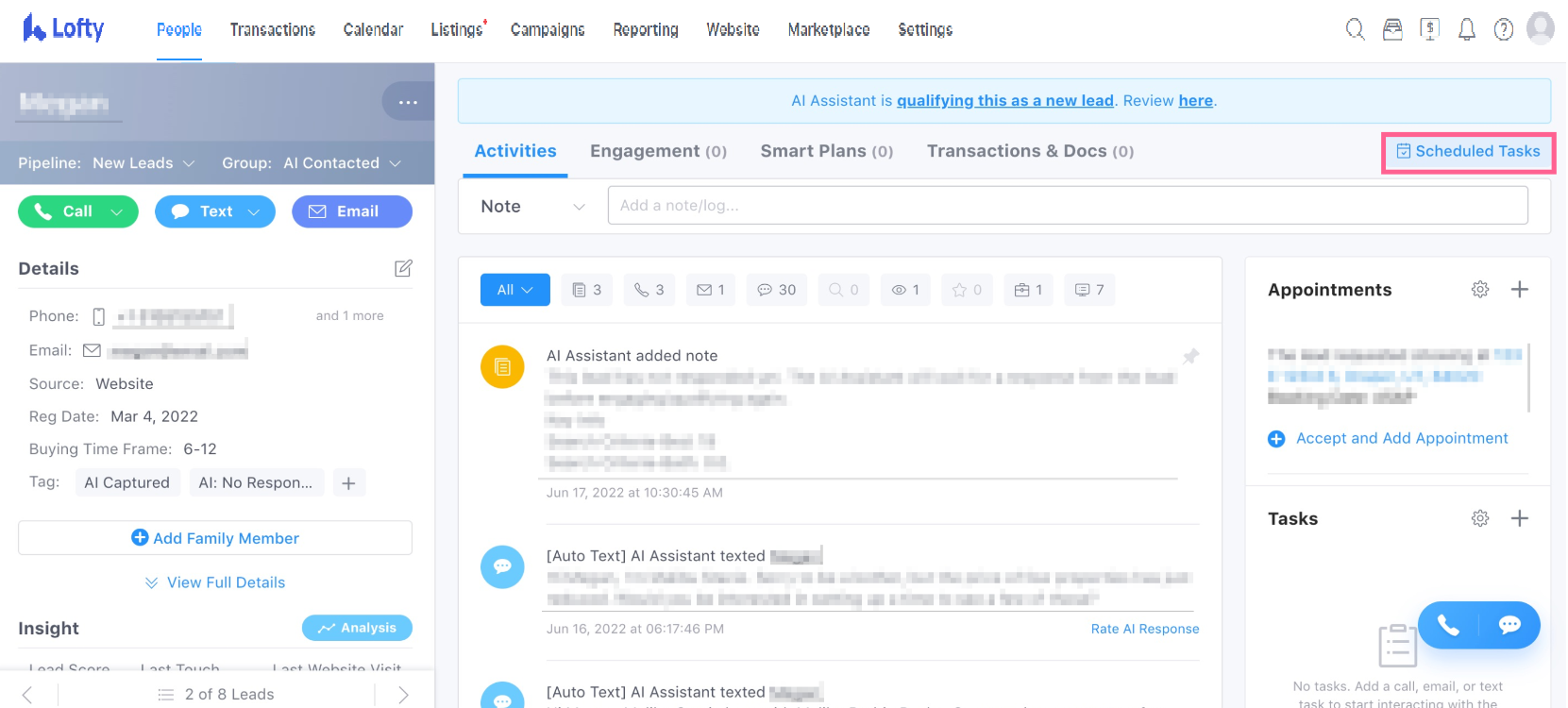 Important Notes
This is currently only supported for emails, but texting will be supported in future releases
Emails can only be scheduled for at least 5 mins from the current time
If an email is being edited while the originally scheduled time has already passed, the previously-scheduled email will be sent without the edits.
A maximum of 10 emails can be scheduled per lead
A timeline log will be made every time an email is scheduled or edited
This is

not

supported for mass email
Recipients can only be leads, not other users or external individuals. But external recipients can still be added as CC or BCC when sending a scheduled email.
The default time zone will be the one set in the user's settings/preferences but can be edited when scheduling each email
Questions?
If you have any questions regarding this topic or any others, please reach out to our Support Team via email at <support@lofty.com>, by phone at 1 (855) 981-7557, or by a chat with us through your Lofty CRM.