Introduction
Notifications are a very important part of any mobile app. You will want to make sure you have your mobile app set up correctly so that you can be aware of the opportunities as they arise. 
Summary
iPhone iOS
1. Click the Settings icon on the screen.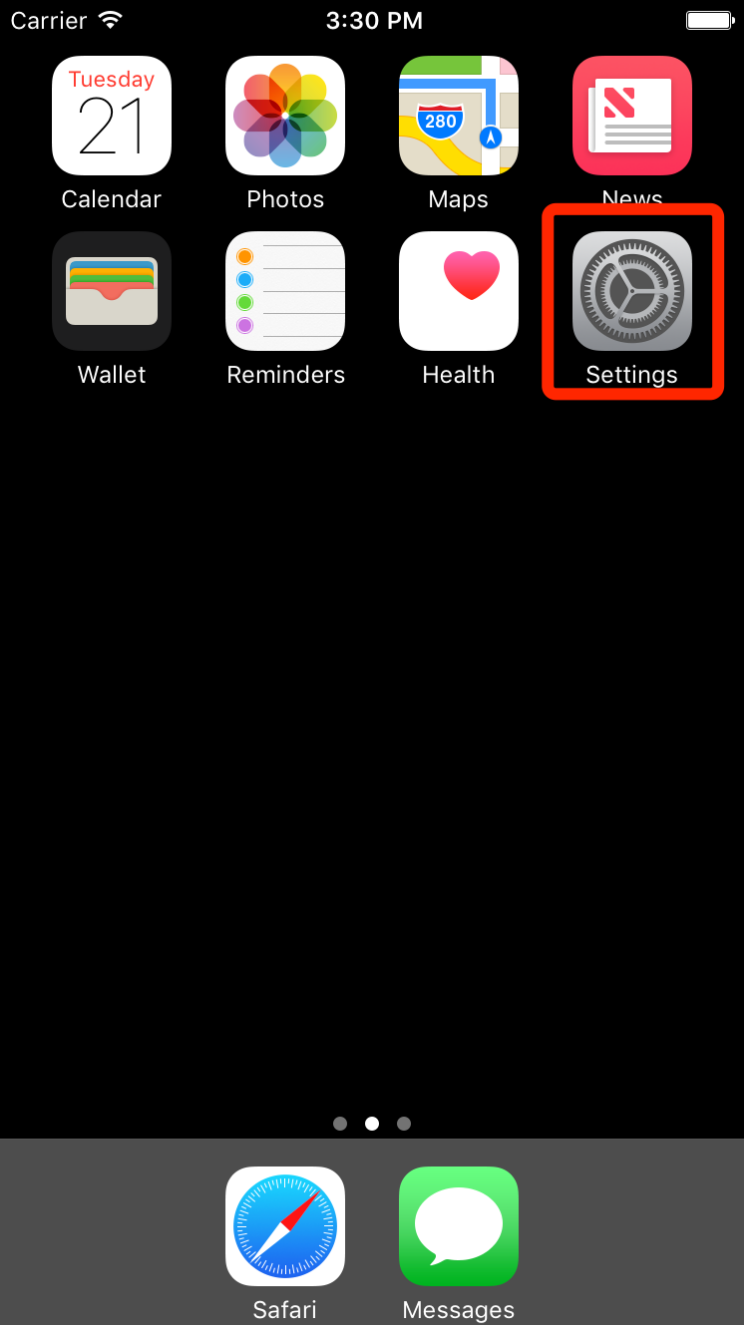 2. In Settings, scroll down to find the "Lofty CRM" app and click this line: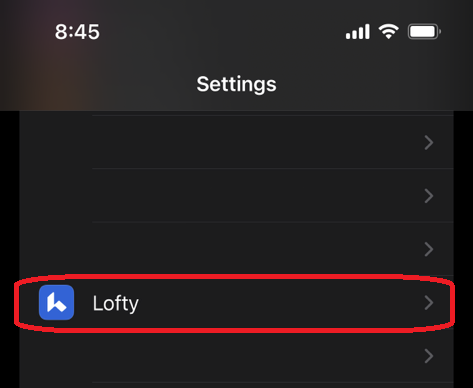 3. In the Lofty CRM settings page, you will see the item for "Notifications".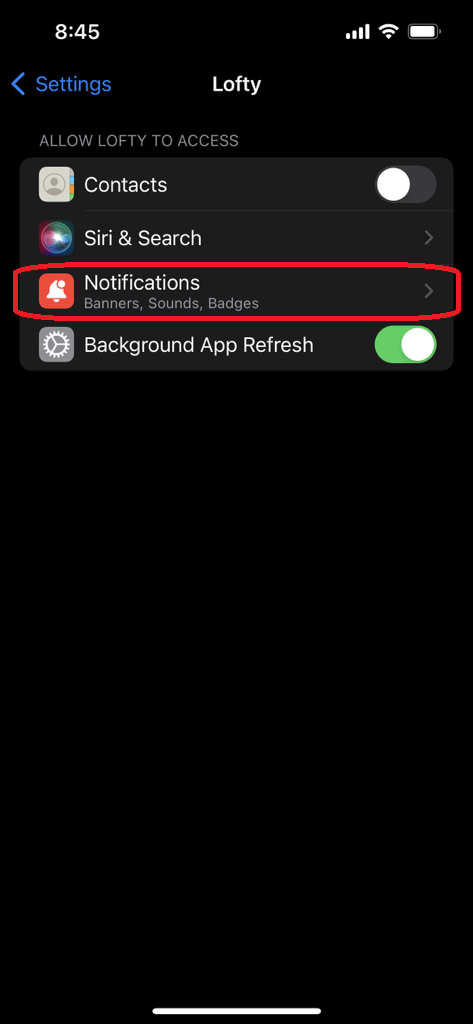 4. Make sure that "Allow Notifications" is turned on. Also, be sure to not select the Alert Style of "None".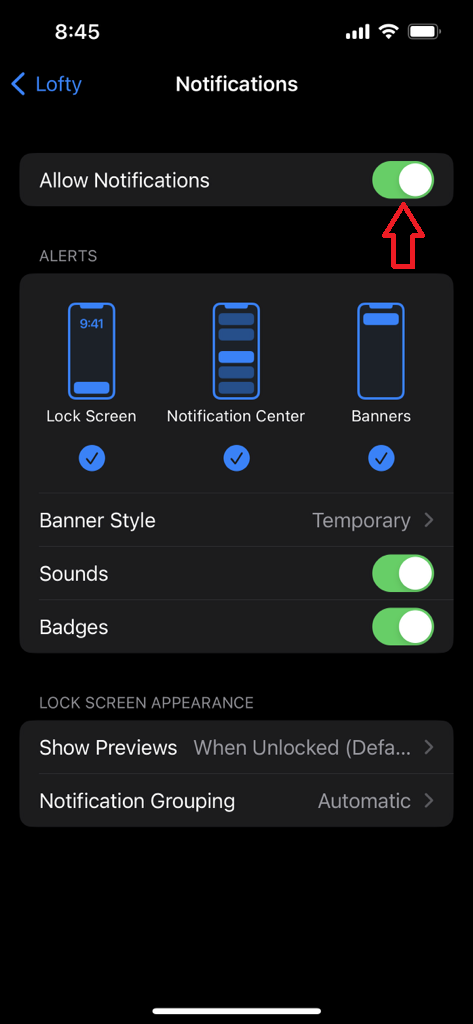 Android
1. Click on the "Settings" icon on the home screen: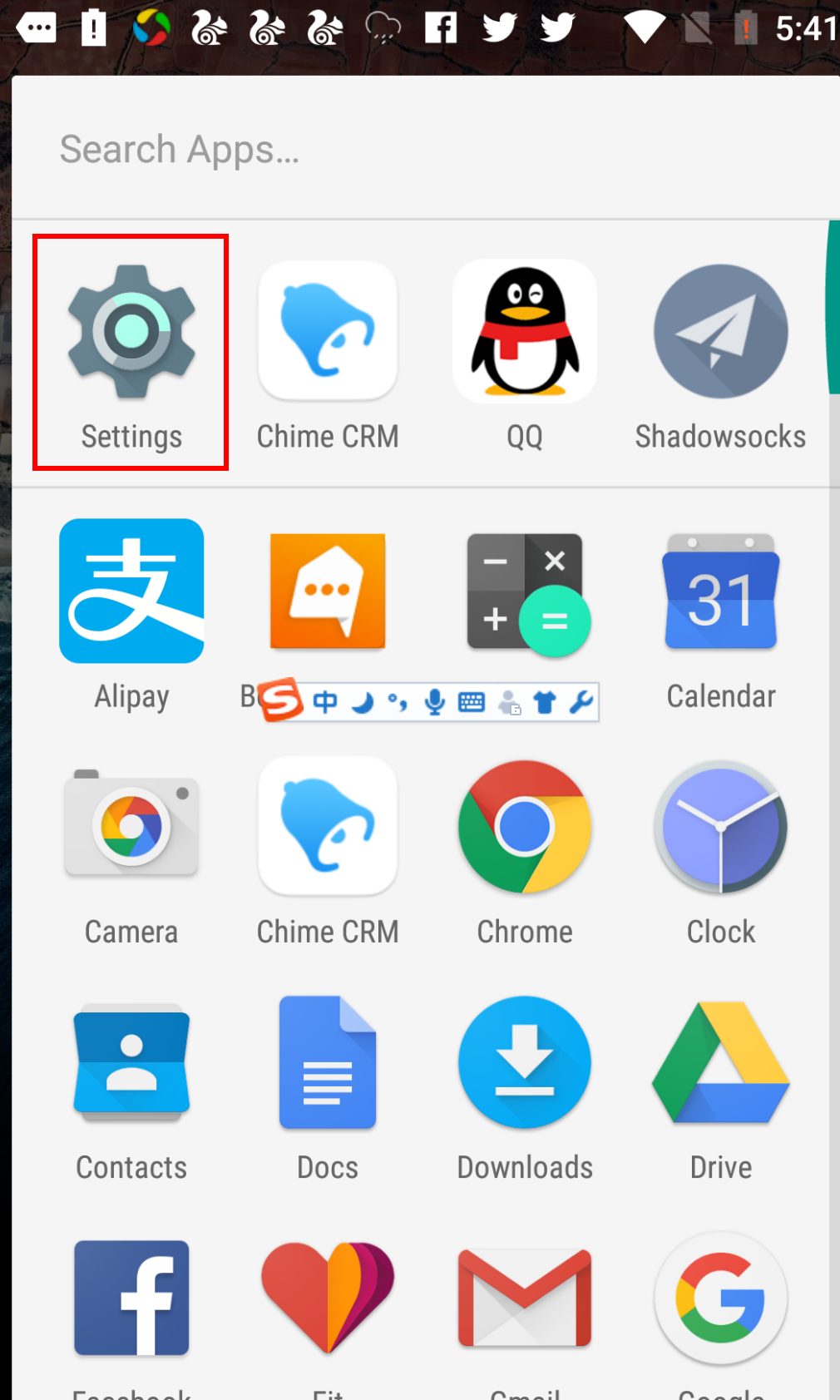 2. In Settings, scroll until you find the Apps category. Click here.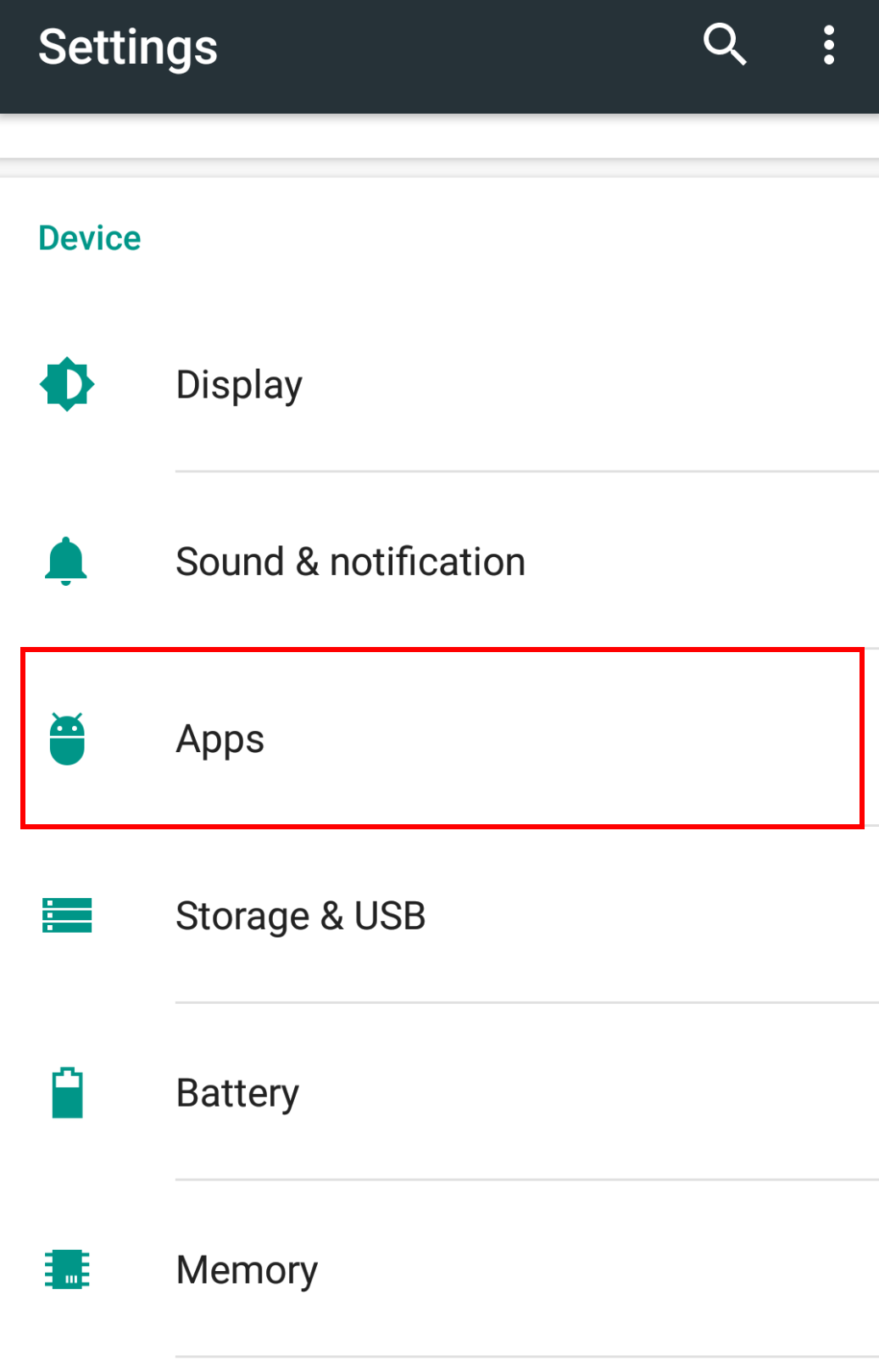 3. On the Apps page, scroll until you find "Lofty CRM" and click on the detail page.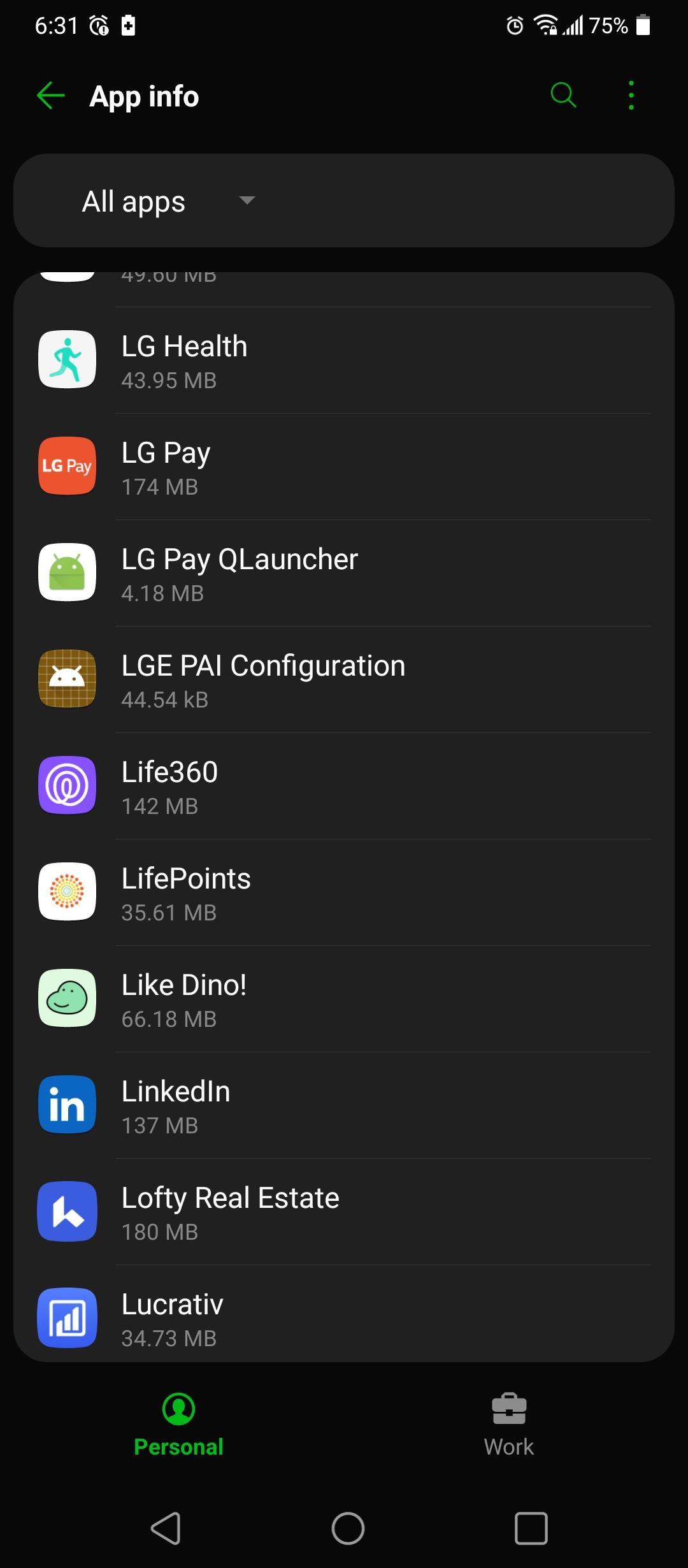 4. Click on "Notifications":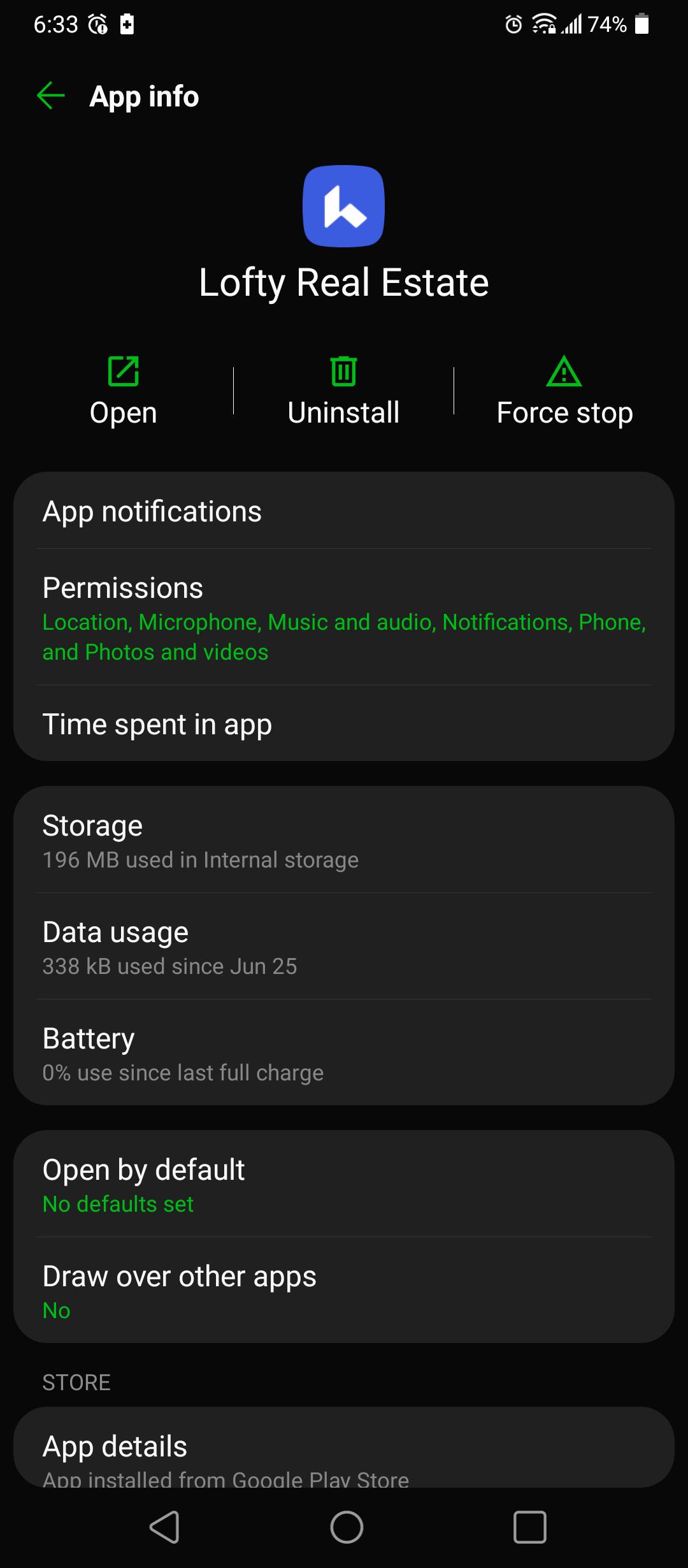 5. Keep "Treat as priority" and "Allow peeking" turned on.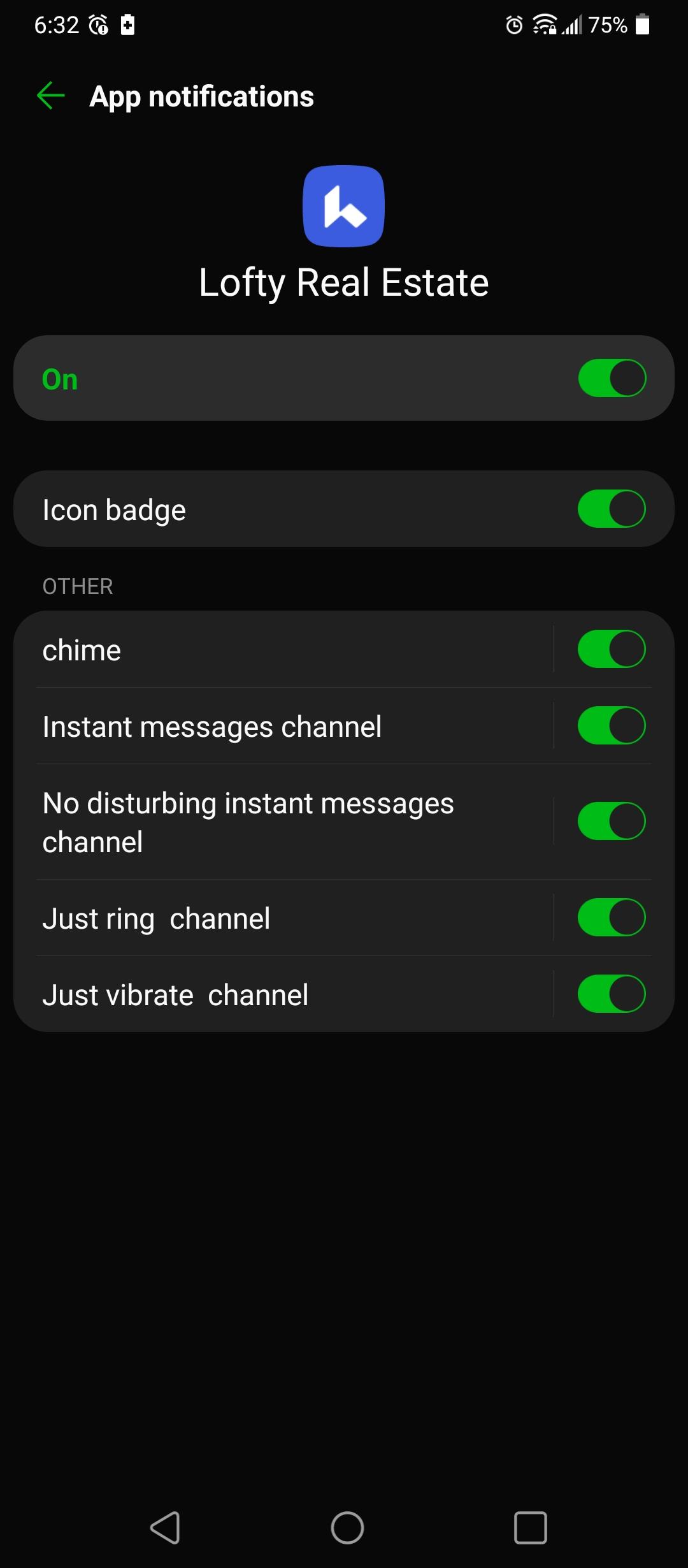 Final Steps
After setting up the device settings using the previous steps, go back to the Notification settings page in your Lofty CRM app, where you can see all the different types of push notifications. 
Choose the notifications you would like to receive on your phone and make sure they are turned on.
Turn off the ones you do not want to receive push notifications for.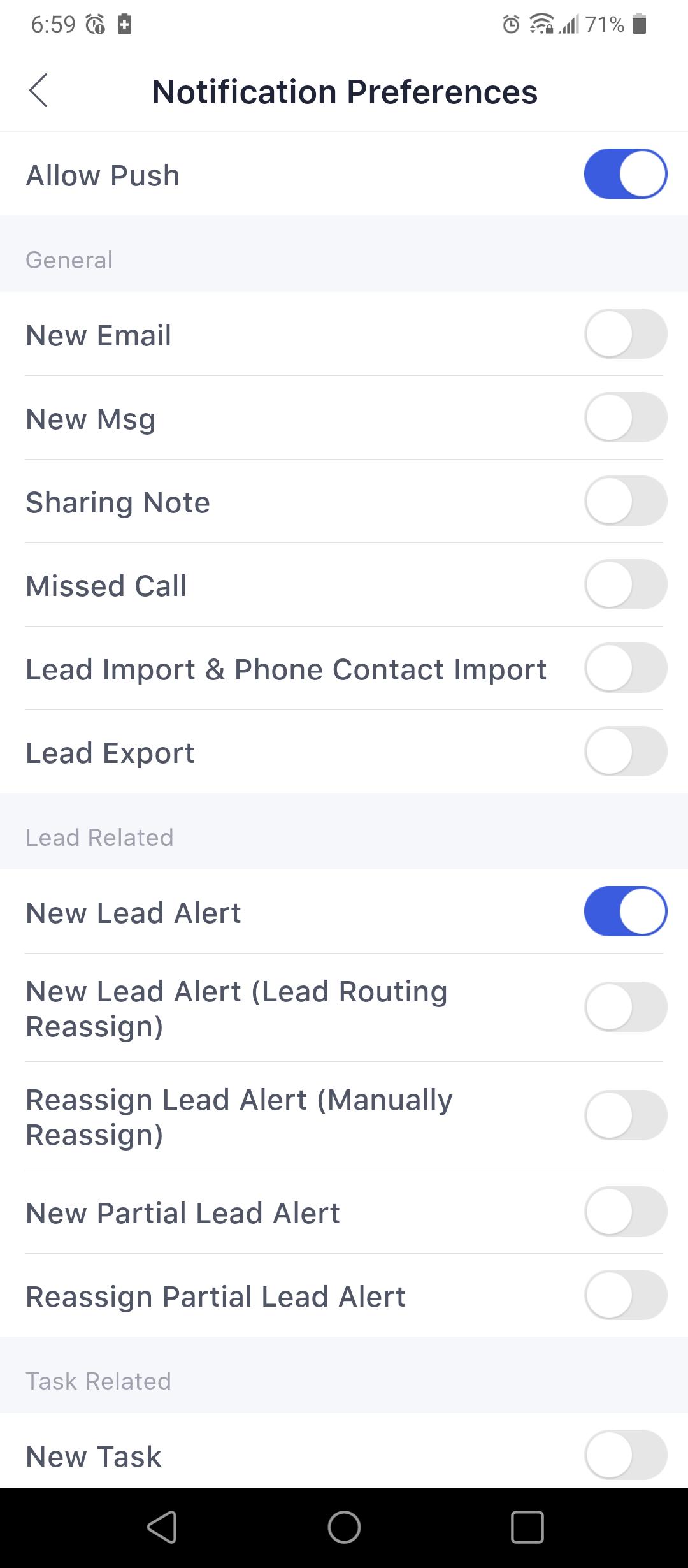 Questions?
If you have any questions regarding this topic or any others, please reach out to our Support Team via email at <support@lofty.com>, by phone at 1 (855) 981-7557, or by chat with us through your Lofty CRM.