Introduction
Lofty recommends that you set up your team via the Web App instead of the Mobile App, but you can do much of what you would do on the computer via the Mobile Lofty App including inviting your team members. 
For more information on adding these other users via the Web App, please reference the following article: Add or Remove Team Members on Lofty.
*IMPORTANT: Note that inviting team members will use the available seats on your account.
Setup
To start, launch your Lofty CRM mobile app on your mobile device and tap the 'people' icon at the bottom. Go to the Contacts Tab and click the arrow on the Team option: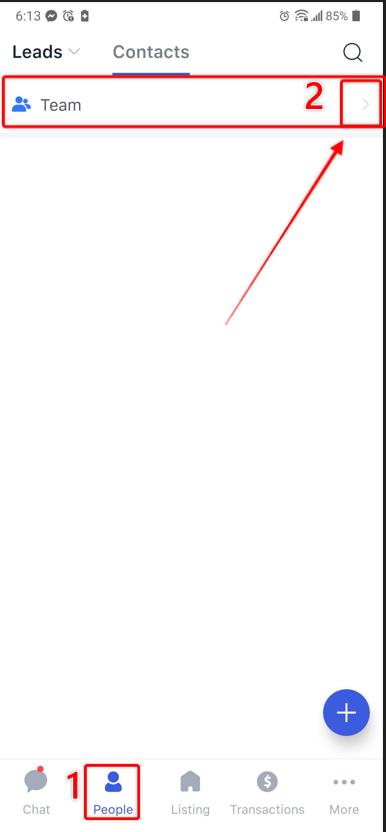 From the Team Page, go to the Agents tab then tap the "+ person" icon on the top-right side of your screen: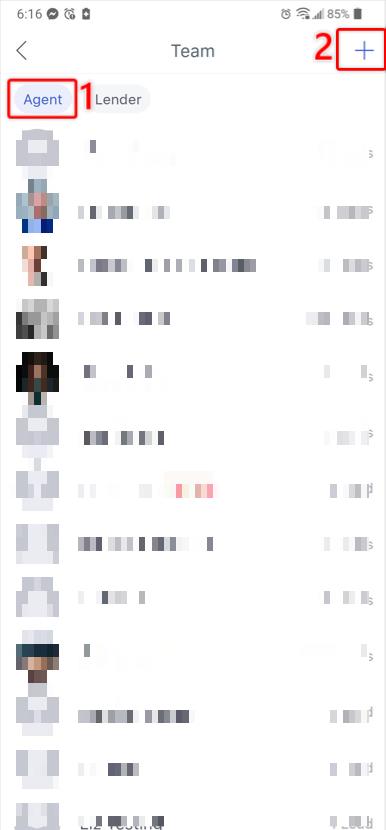 Next, fill in the appropriate information, including the first name, last, name, email, and phone number: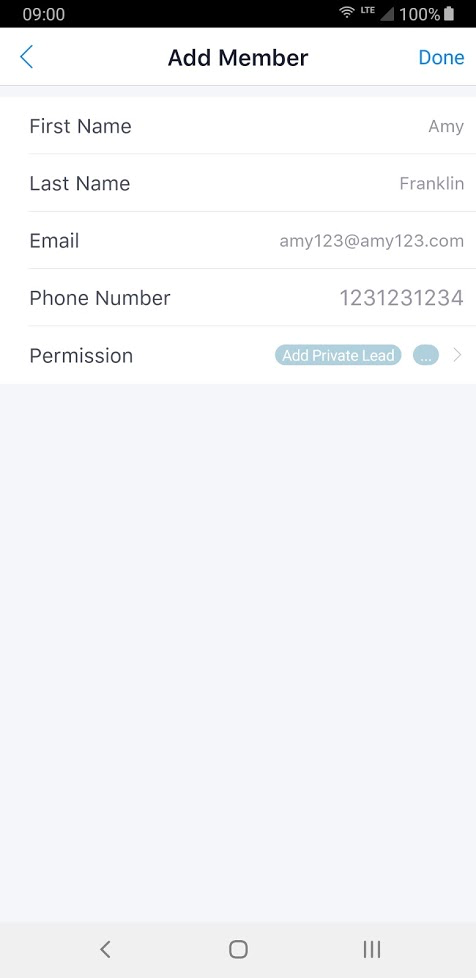 Assign permissions for the new team member. Note that some permissions can only be edited via the Web App at the present time.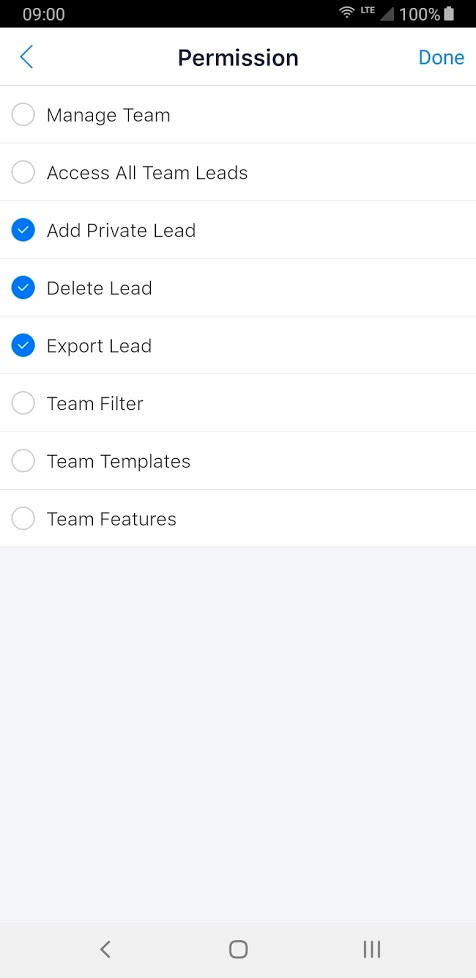 Tap "Done" in the top-right to send the invite to the new team member: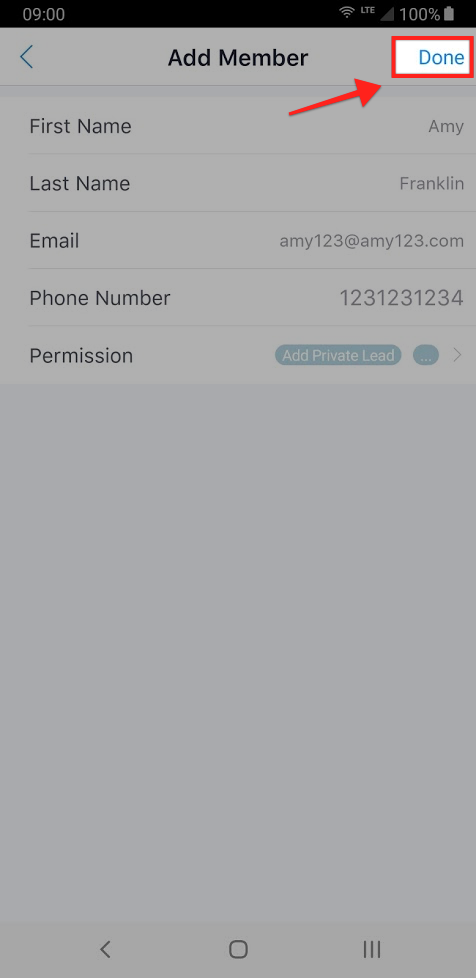 Once the invite is sent, an email will be sent to the user to accept and join the team. This is what the invite will look like: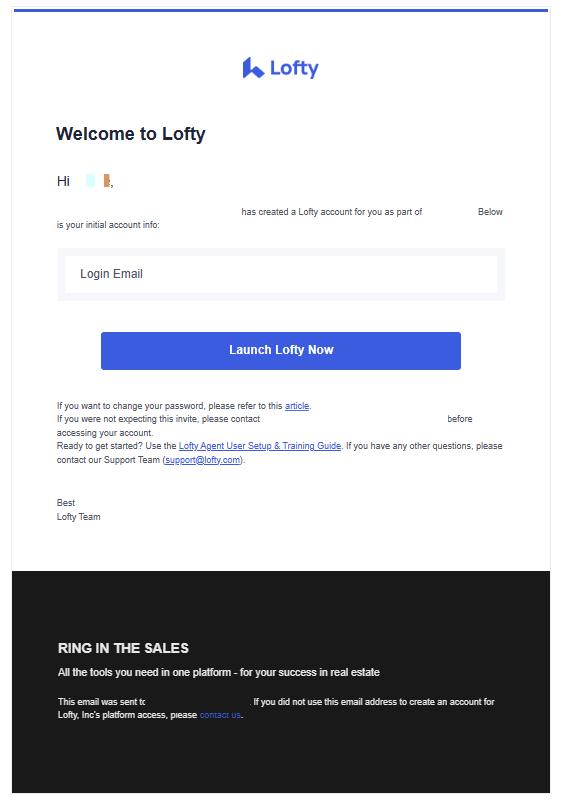 The newly added team member will appear under the "Inactive Team Member" section until the invitation is accepted.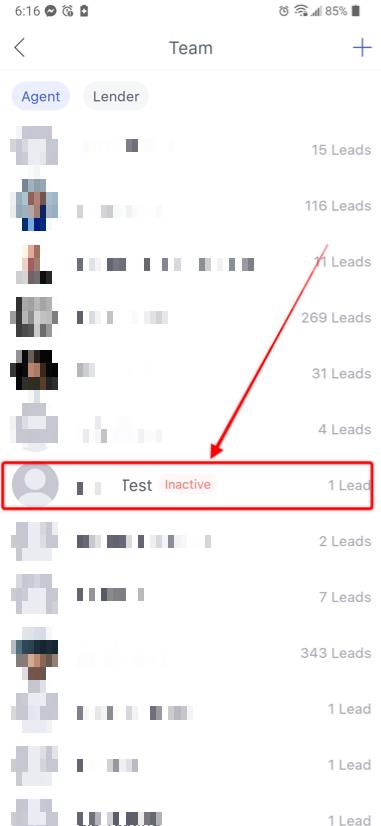 If you wish to cancel the invitation, swipe left on the name (iPhone) or long-press and select the option to delete and cancel the invitation: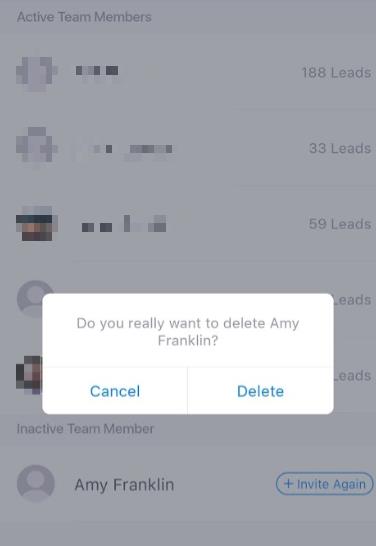 Questions?
If you have any questions regarding this topic or any others, please reach out to our Support Team via email at <support@lofty.com>, by phone at 1 (855) 981-7557, or by chat with us through your Lofty CRM.