Introduction
The live transfer feature is built into the Lofty dialer as a way for calls with leads to be transferred to another team member with your Lofty account. This feature is not available on all call packages or all scenarios so please review this document for more information.
Summary
Requirements
Please be aware of the following. . .
Only available on the following call packages:

Unlimited
Three Line Dialer

Works on both inbound and outbound calls
Works on click-to-call functionality (when clicking from a lead profile to call

one

specific lead) and on call lists.
Only able to transfer calls to other agents within your Lofty team, not outside of your Lofty team
The agent receiving the call does 

not

need a call package but they do need to have their Bridge Number set up (CRM > Settings > Manage Dialer > Bridge Number).
How It Works
If you are on a call with a lead (that meets all of the requirements above) and you would like to transfer the call to another agent within your team, simply click on the Transfer icon in the bottom-right of the dialer panel: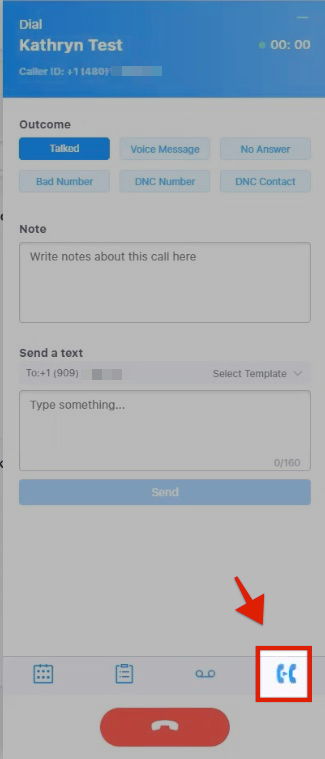 You will then choose who you would like to transfer the call to (that is within your Lofty team):
The above-action will automatically dial out to the third person (your colleague within your Lofty team) and the call panel will show who you are dialing out to (agent) and who you are already connected to (lead):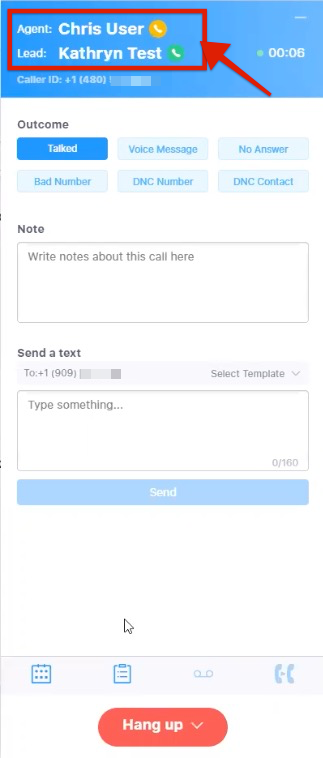 If the other agent does not pick up, the icon will show as red/orange and you can transfer again if you would like by clicking the Transfer icon.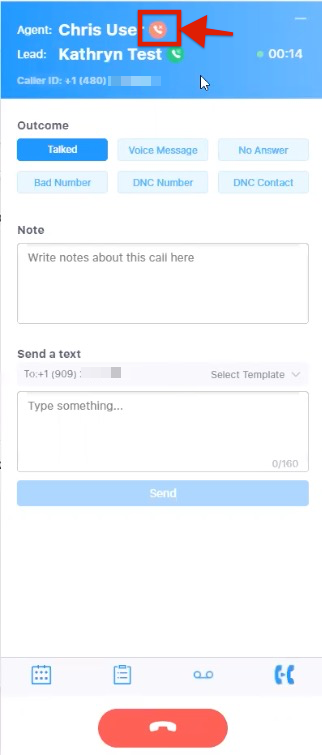 When it connects to the other agent successfully, it will show up with a green icon. There is no separate conversation that happens before the transfer takes place--it simply adds the agent to the conversation.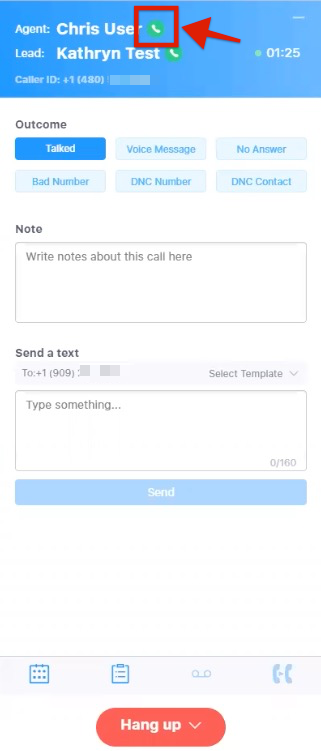 You then have three options
Stay on the line. There are now three people on the line and the conversation can continue.
Hang up yourself. This will allow for you to leave the conversation but the call will continue between the lead and the agent you connected them with.
Hang up agent. This option will kick the agent off the call who you had connected to originally as the third participant in the call.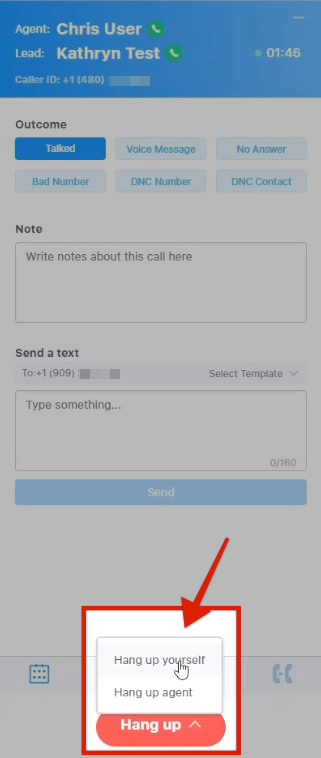 Questions?
If you have any questions regarding this topic or any others, please reach out to our Support Team via email at <support@lofty.com>, by phone at 1 (855) 981-7557, or by a chat with us through your Lofty CRM.