Introduction
The questionnaire function allows you to customize and create common questions to ask your leads on phone calls. You can fill out the questionnaire during each call and have the answers to the questions saved to the lead profile.
Summary
Create a Questionnaire
Access the questionnaires settings page by clicking going to Settings > Templates> Call>Questionnaires:

Click on the "+ Add" button to create a new questionnaire:

Add the "Questionnaire Name" and "Description" for future access and use:

Click on "+ Add Question" to add a new question. You can choose from three different types of questions (text box, multiple choice, or single choice). Type in the question(s) and then click on the "Create" button to continue.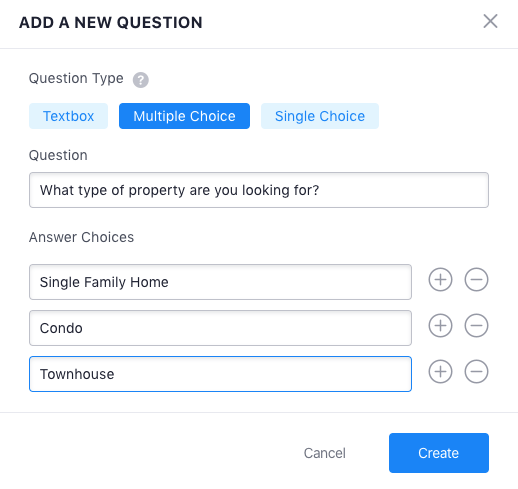 Repeat the previous step to build your questionnaire. When finished, click on "Save" in the bottom-right: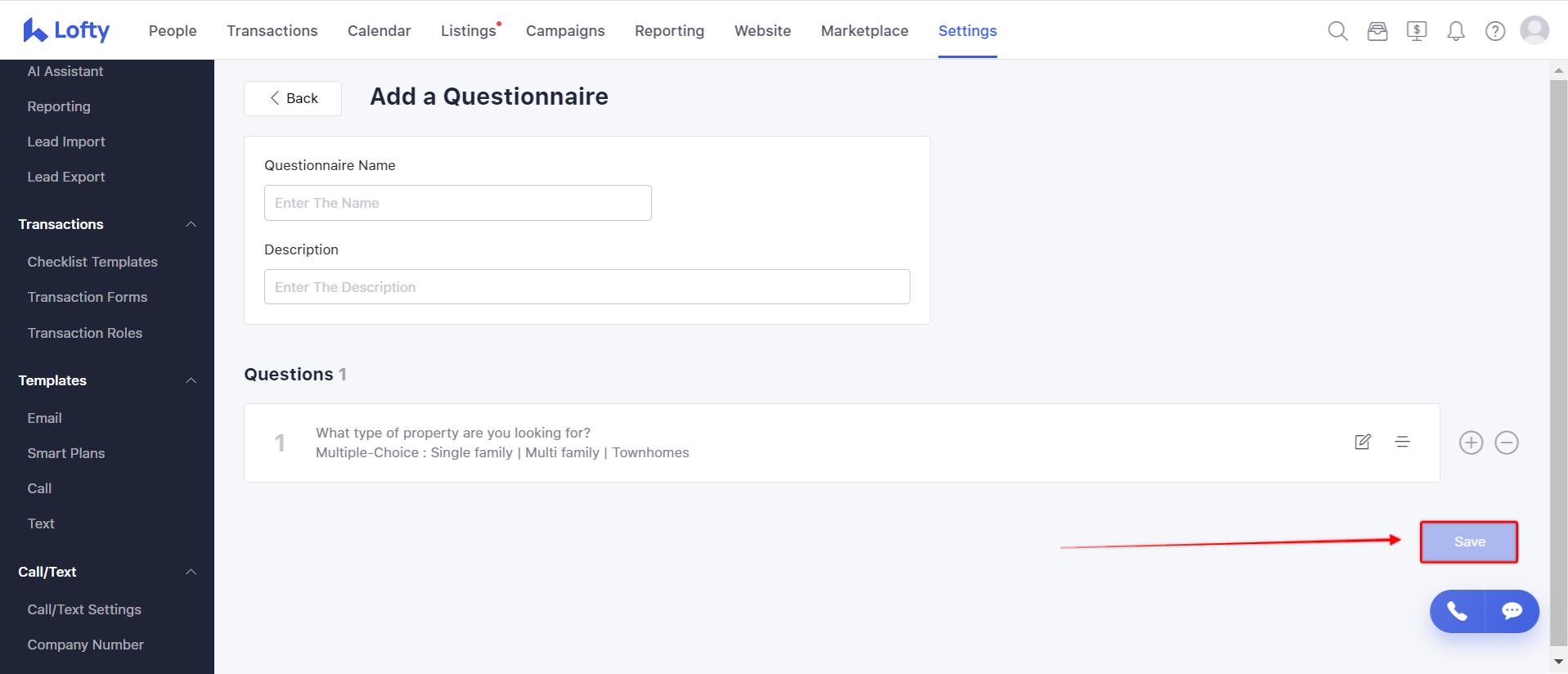 Once built, you can view, edit, or delete your questionnaires: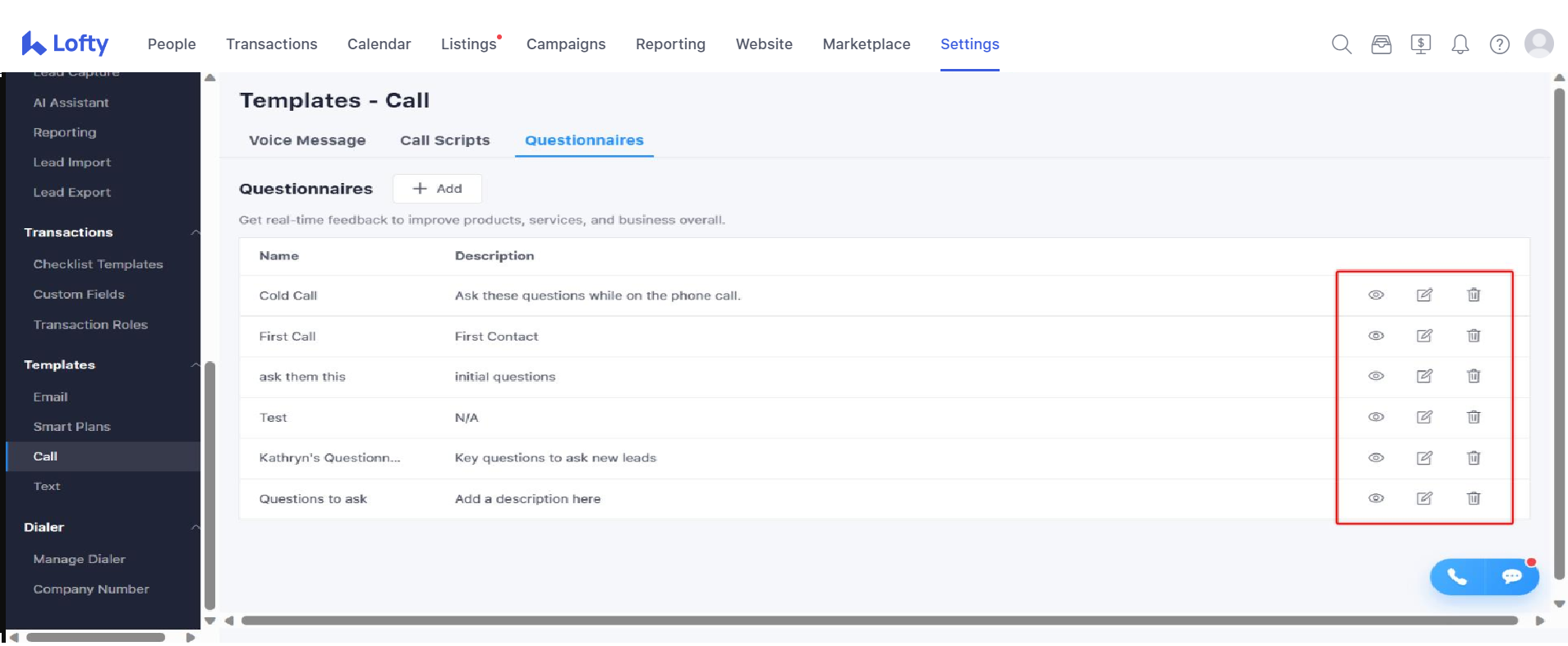 Use a Questionnaire
After creating the questionnaire, you can select which questionnaire to use before you begin a call list. For more information regarding call lists, please reference the following article: How To Use a Standard Call List.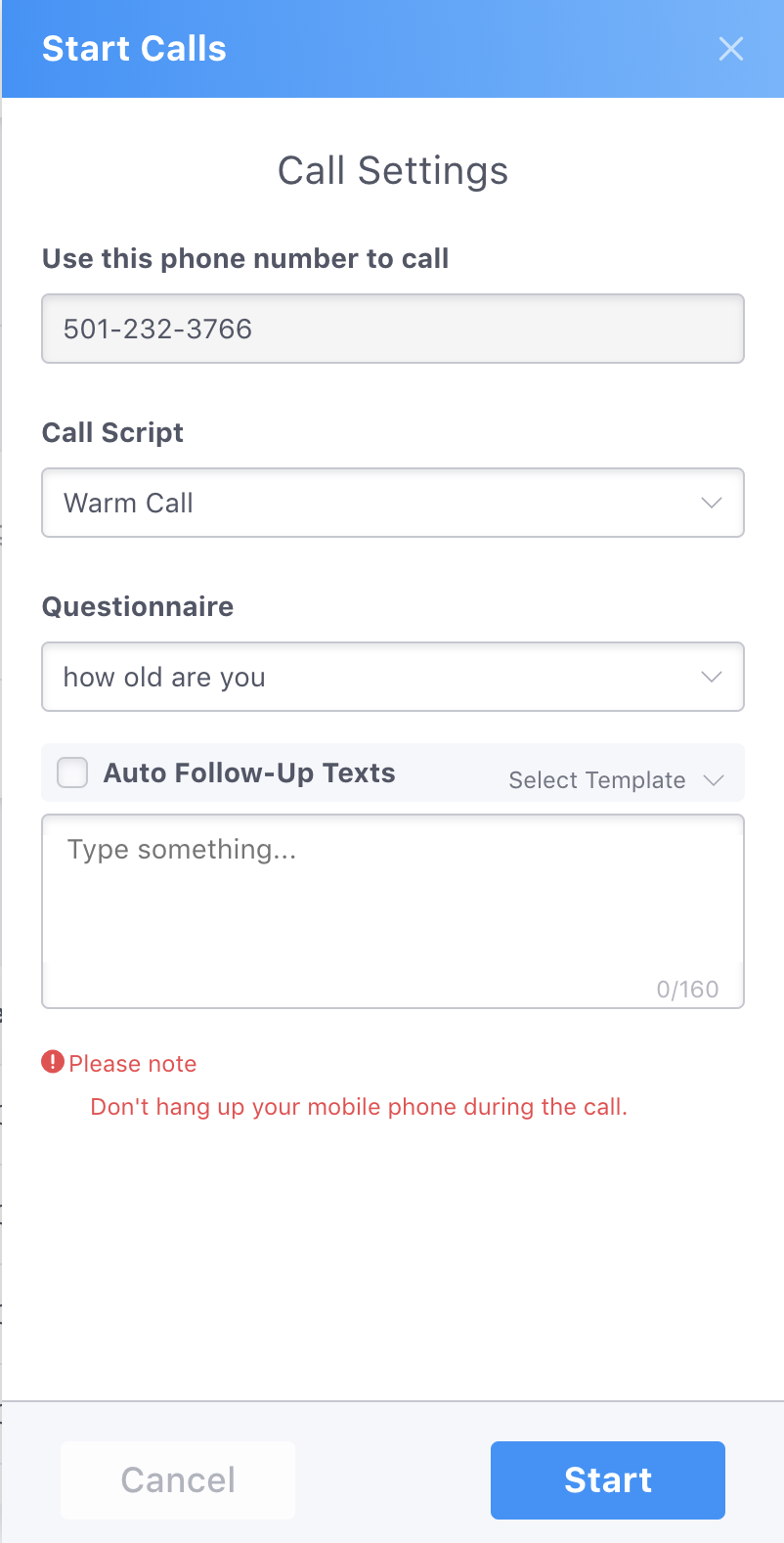 The questionnaire selected will be shown to the left of the dialer panel when the lead answers the call: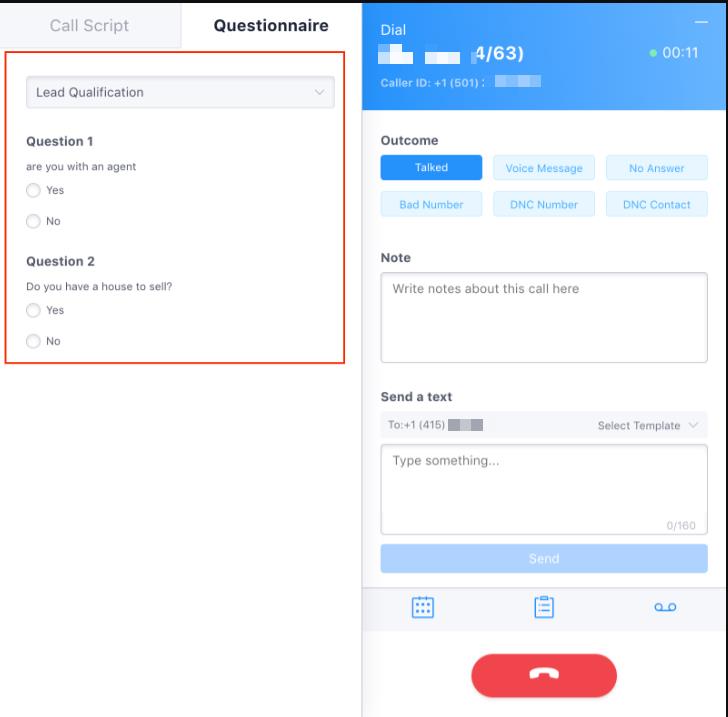 Accessing the Questionnaire Answers
To review the answers that were saved for each questionnaire that was completed during phone calls, simply click on the option to view the call result and the data will appear as seen in this screenshot below: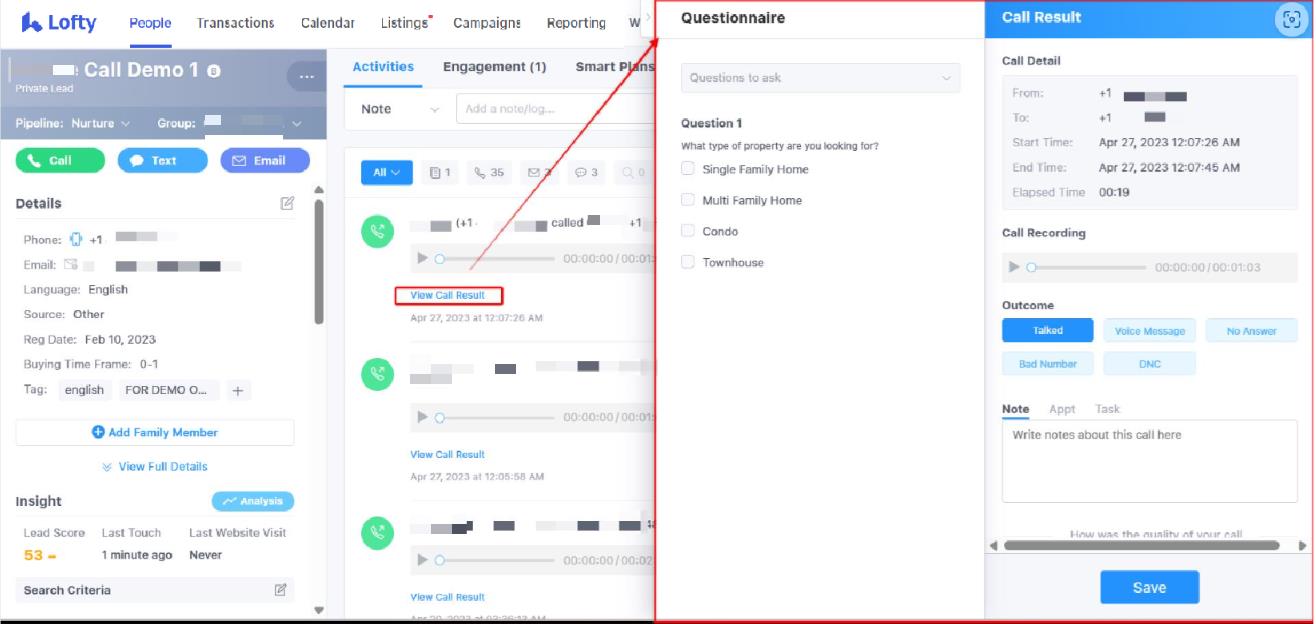 Questions?
If you have any questions regarding this topic or any others, please reach out to our Support Team via email at <support@lofty.com>, by phone at 1 (855) 981-7557, or by a chat with us through your Lofty CRM. 
Related terms: call questions, questionnaire