Introduction
All pages on Lofty websites are composed of blocks. These "blocks" can be combined to build pages with a specific content focus or to provide a certain set of resources to site visitors. These blocks can be customized on every Lofty website page. 
Note: The option to Add Blocks is not available for Starter and Lite packages. These packages can only edit the existing blocks built into the template.
Step 1: Select the Page to Edit
Click "Pages" on the Page Editor and a page list will appear with all of your pages shown. Find and click on the page you want to edit and the Page Editor's interface will switch to that page.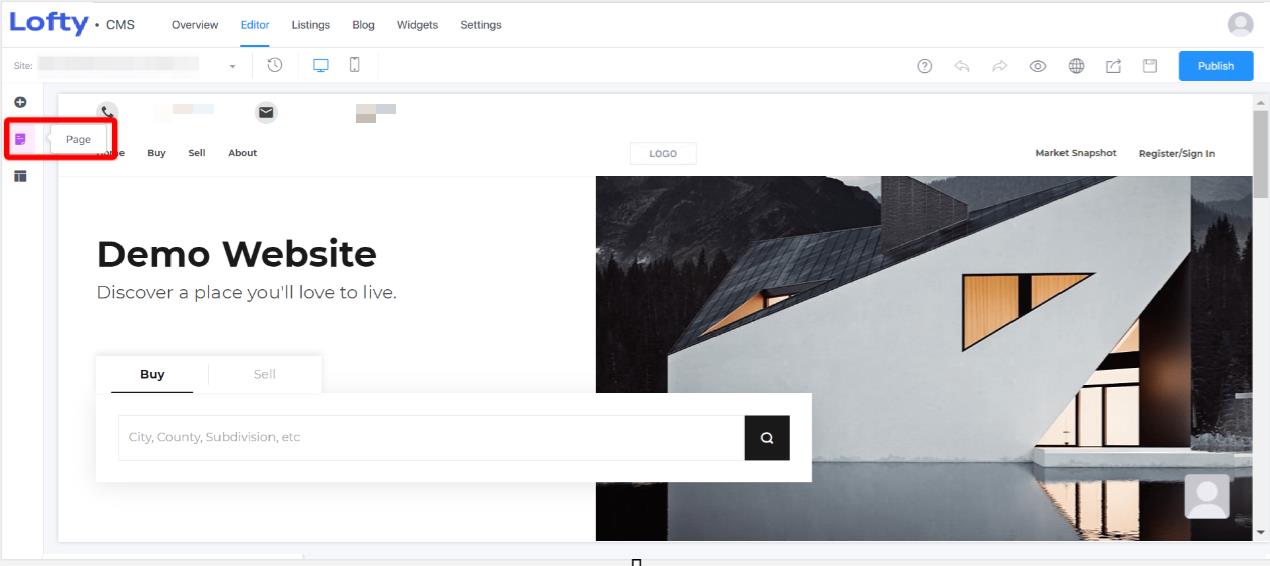 Add Blocks
Click "Blocks" in the Page Editor and the block library will appear. 20+ block types can be added to any page by dragging and dropping the block to the right: type has different styles to choose from.
Note: This option is not available for Starter and Lite Packages.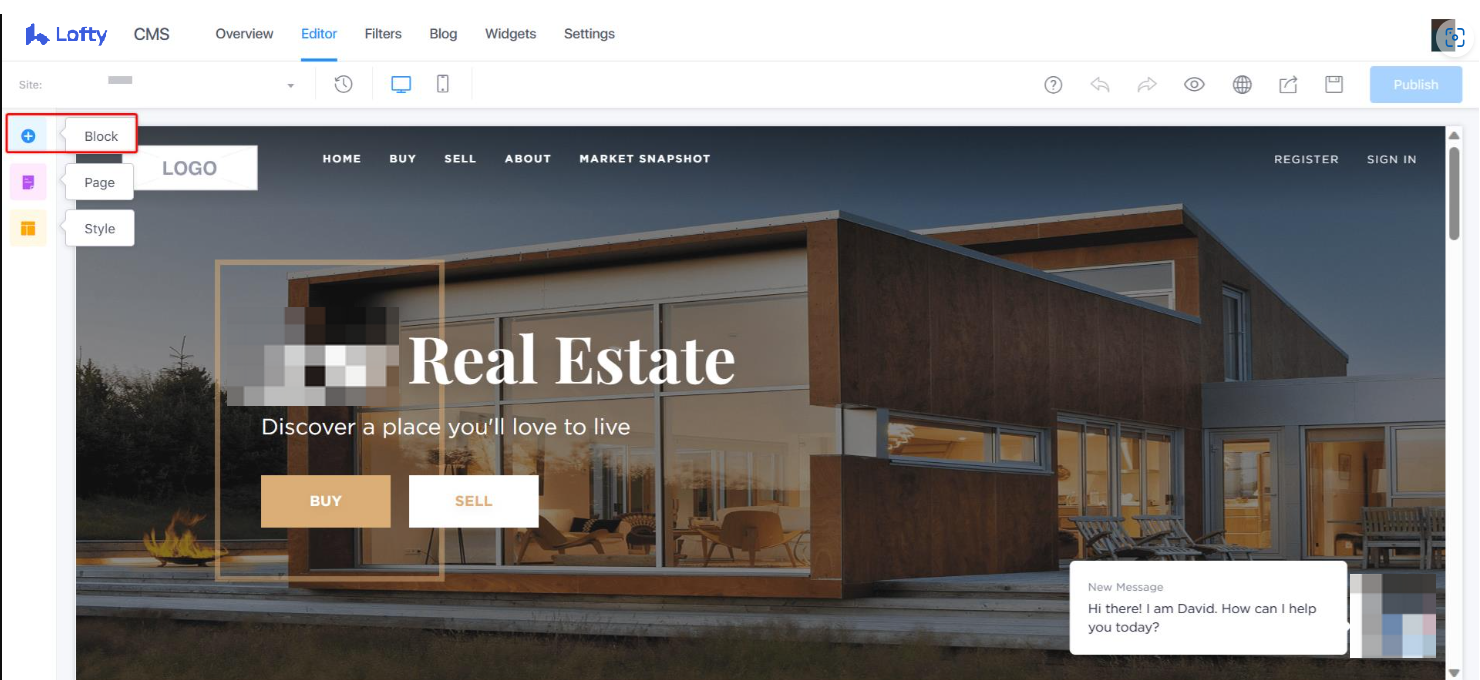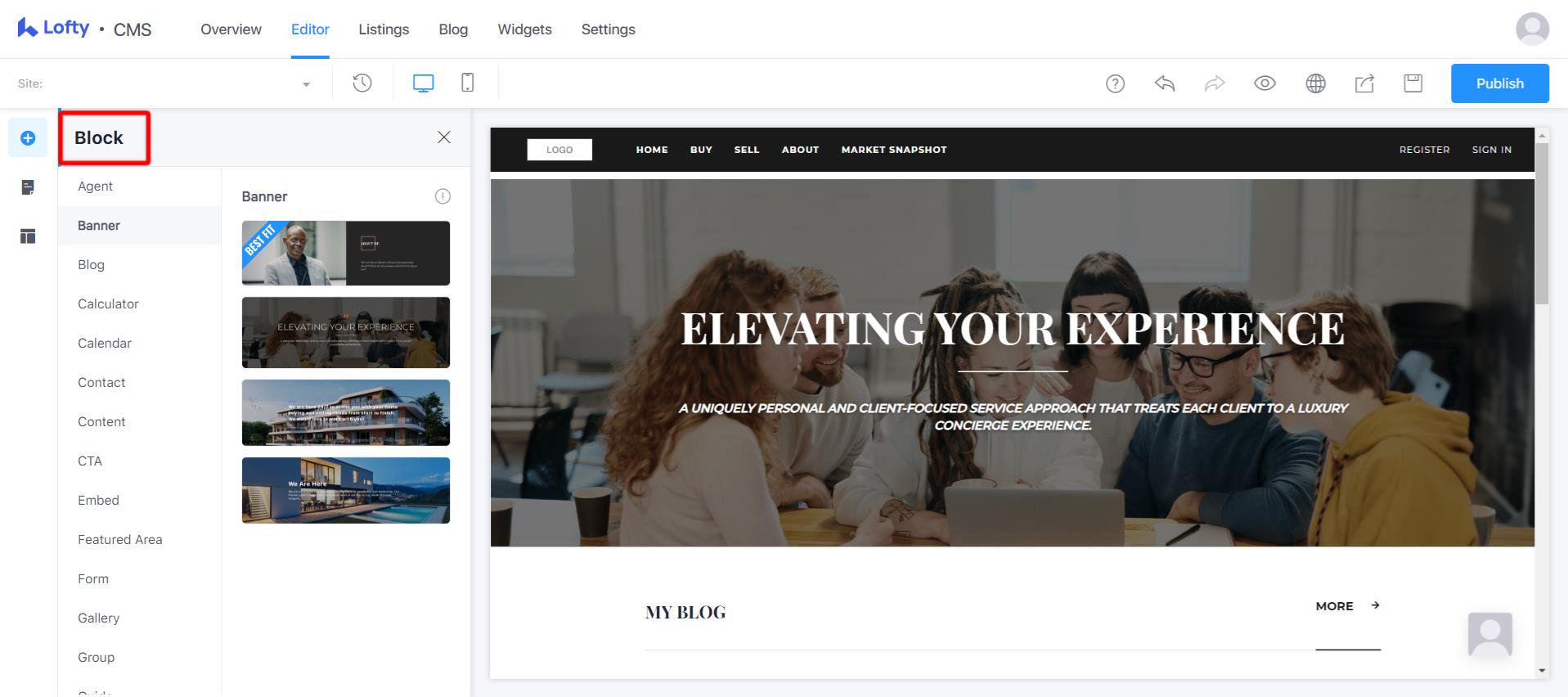 Edit Blocks
If you want to modify the title, image, data, etc. of a certain block, double-click the block or click the "Edit" icon in the top-right of that specific block. Upon doing this, all of the content that can be edited with this block will be displayed.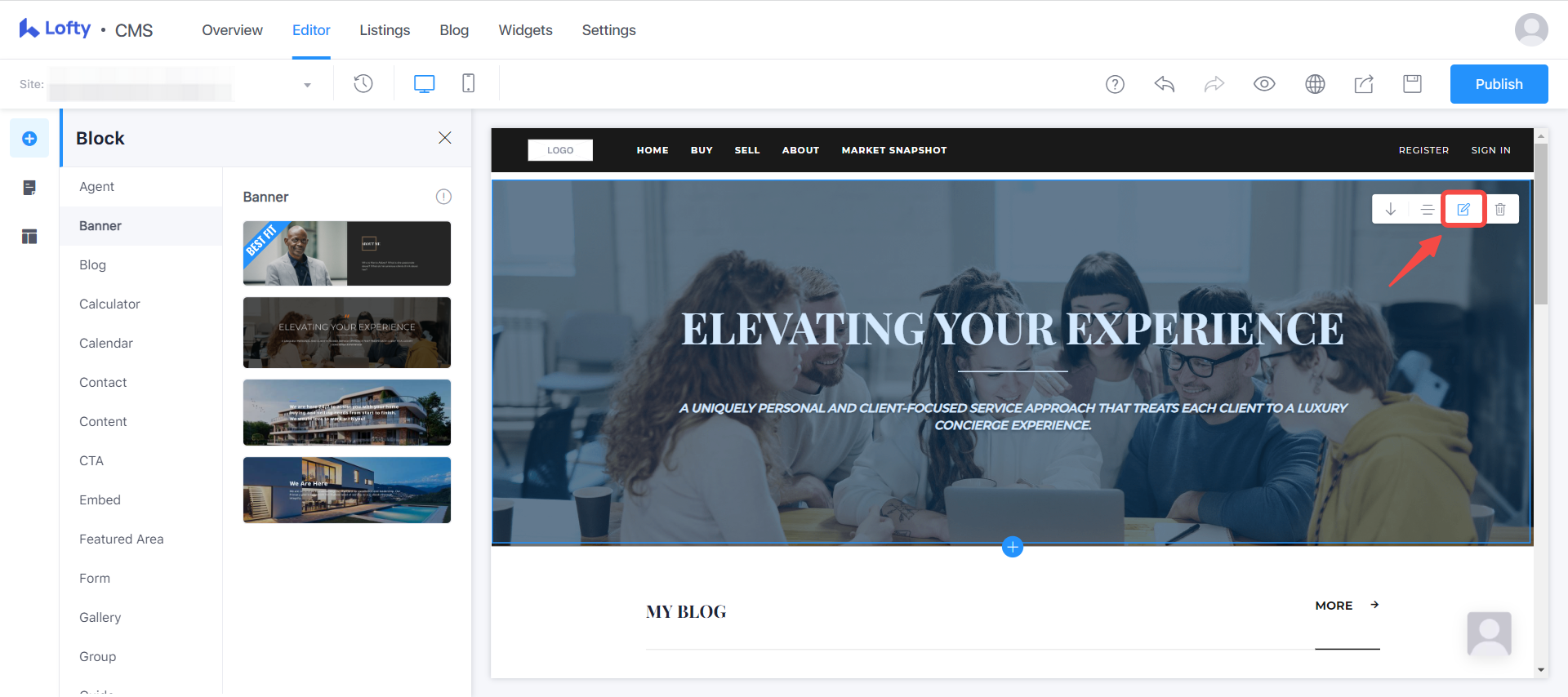 Block Types
The following are the different types of blocks available:
Remove Blocks
If you need to delete a block, hover over that specific block and click the "Remove" icon in the top-right of that block.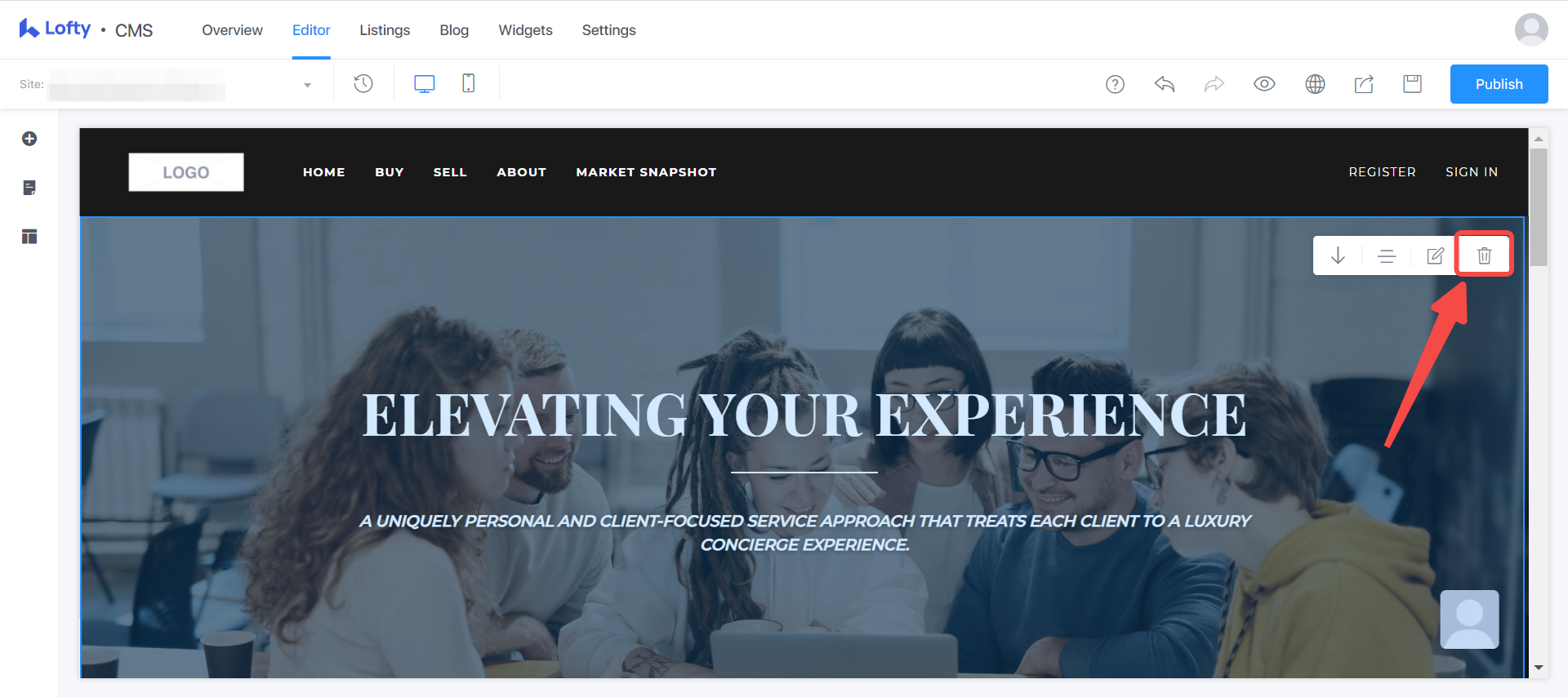 Reorder Blocks
You can drag a block to the desired position by clicking on that specific block until it is highlighted and then dragging it to the new destination on that page. You can also reorder by selecting the icon with three lines and dragging it to the spot where you would like it on the page:
Preview
You can toggle between the desktop view and the mobile view to see what the page will look like on a mobile device versus a laptop or desktop computer.
If you need to experience the effects of button jumps and pop-ups triggered by the website, you can click the "preview" button to open a new tab that will preview this page.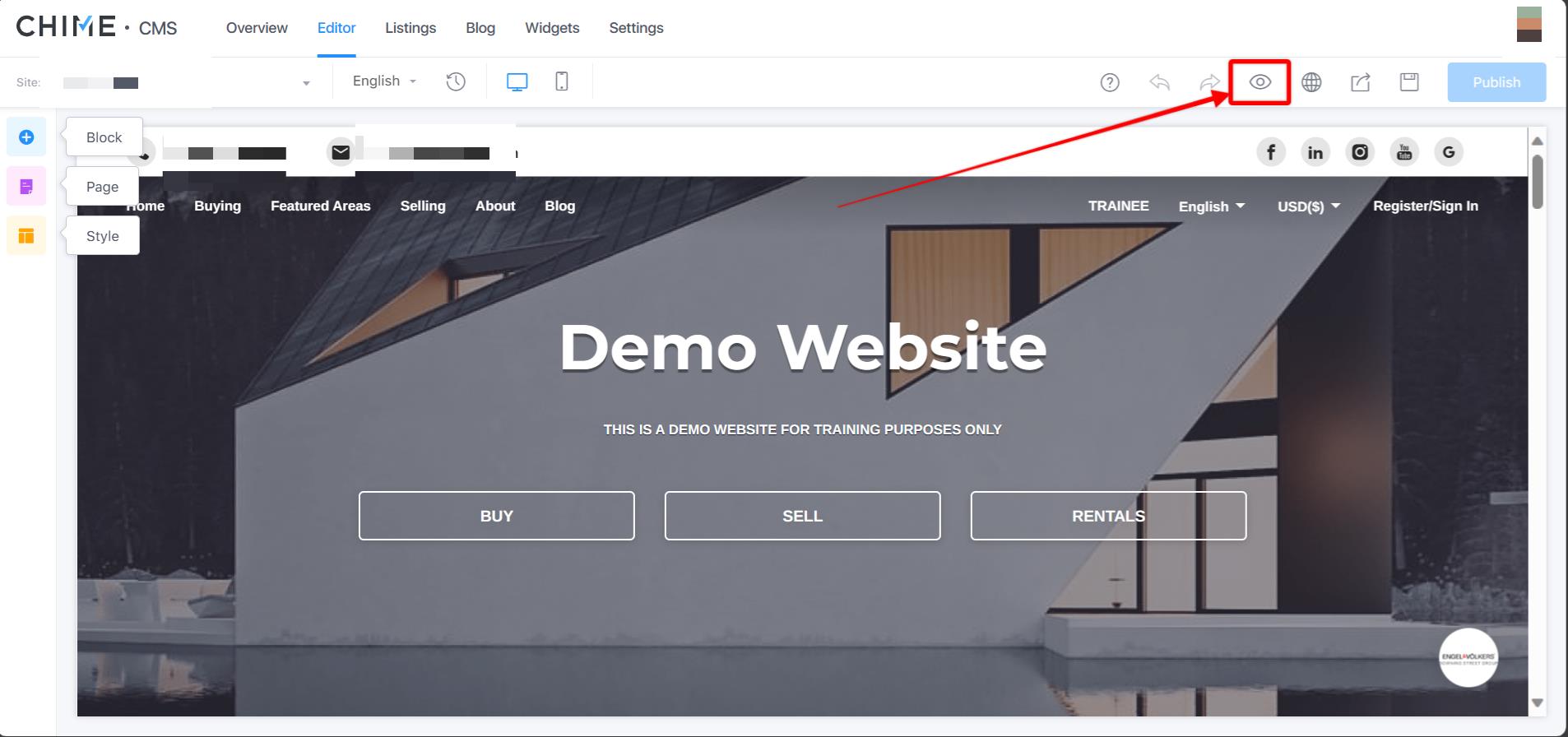 Publish
If you have made any changes on this page by adding, removing, or editing any blocks, be sure to click the "Publish" button in the top-right corner in order for changes to apply to the live site.
Questions?
If you have any questions regarding this topic or any others, please reach out to our Support Team via email at <support@lofty.com>, by phone at 1 (855) 981-7557, or by chat with us through your Lofty CRM.