Introduction
Added to the block library on August 16, 2021, this block was made available in order to facilitate access to add custom code to a specific part of your Lofty-built website.
Summary
Adding the Code Block
To add the Code Bloc, navigate to the CMS > Editor > Page: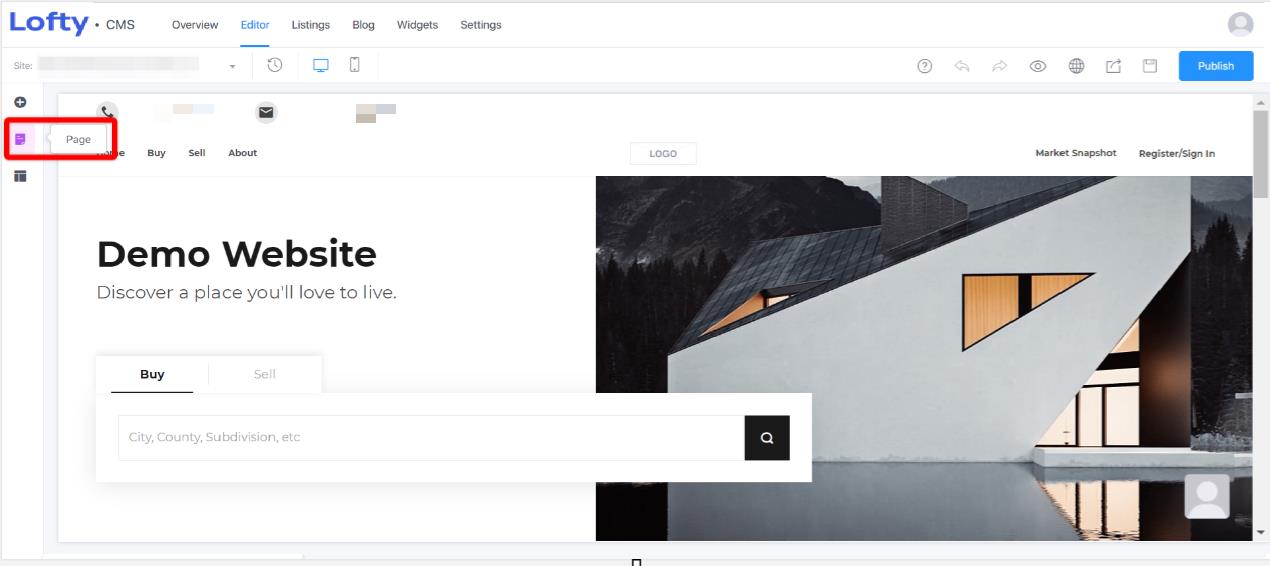 Navigate to the page where you would like to add the block and click on that page. In this example, we selected the My Team page but you can select whatever page you want to add the custom code block to.

Once on that page, click on + Blocks: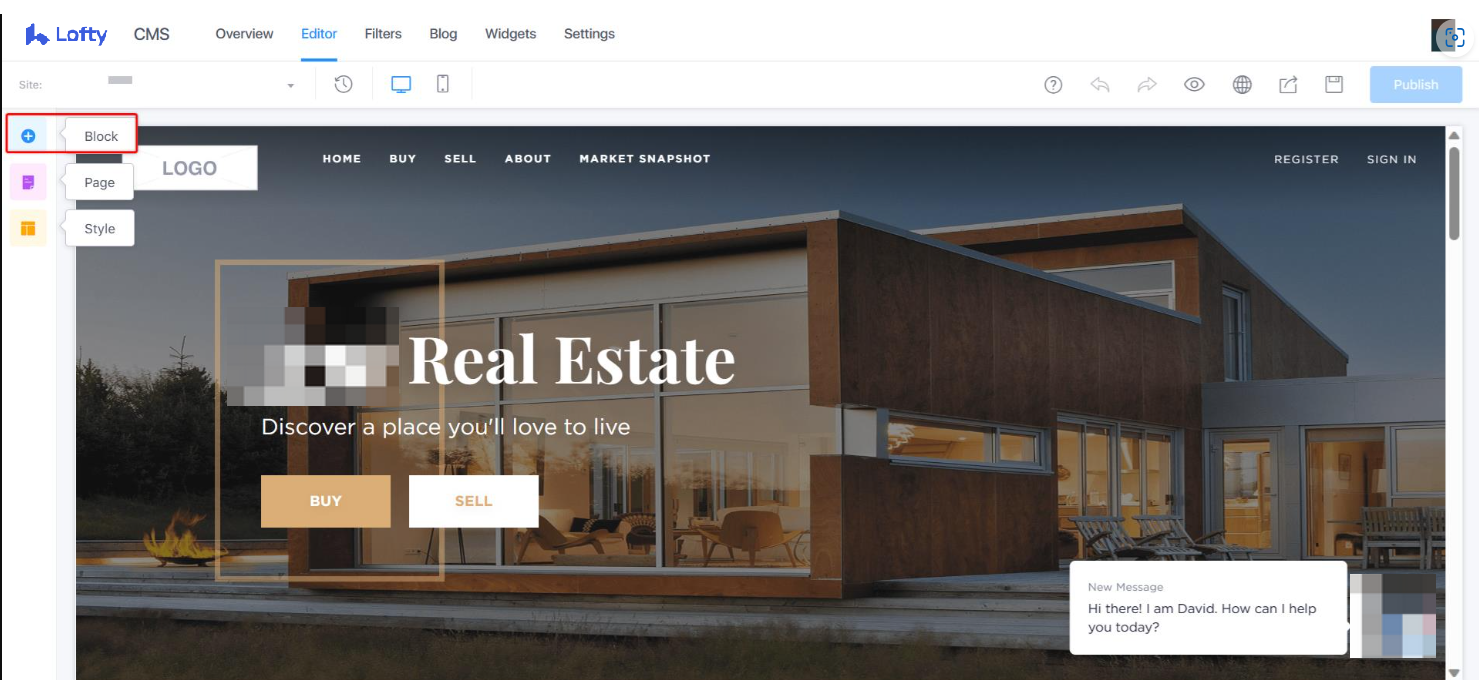 Find and click Embed on the block list and then drag it to where you would like it to appear on your page: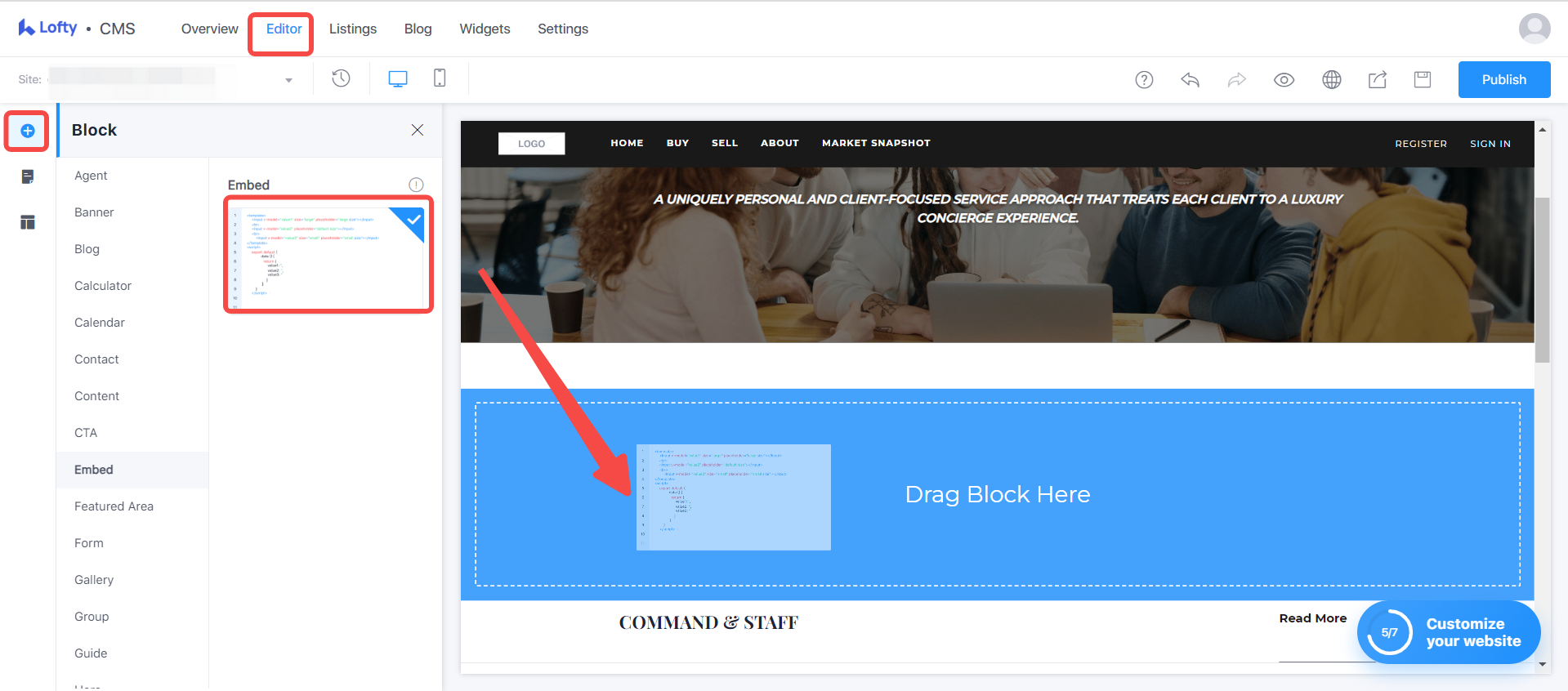 Edit the Code Block
To edit the Code Block, double-click on the block, and the menu will appear at the left where you can add your code: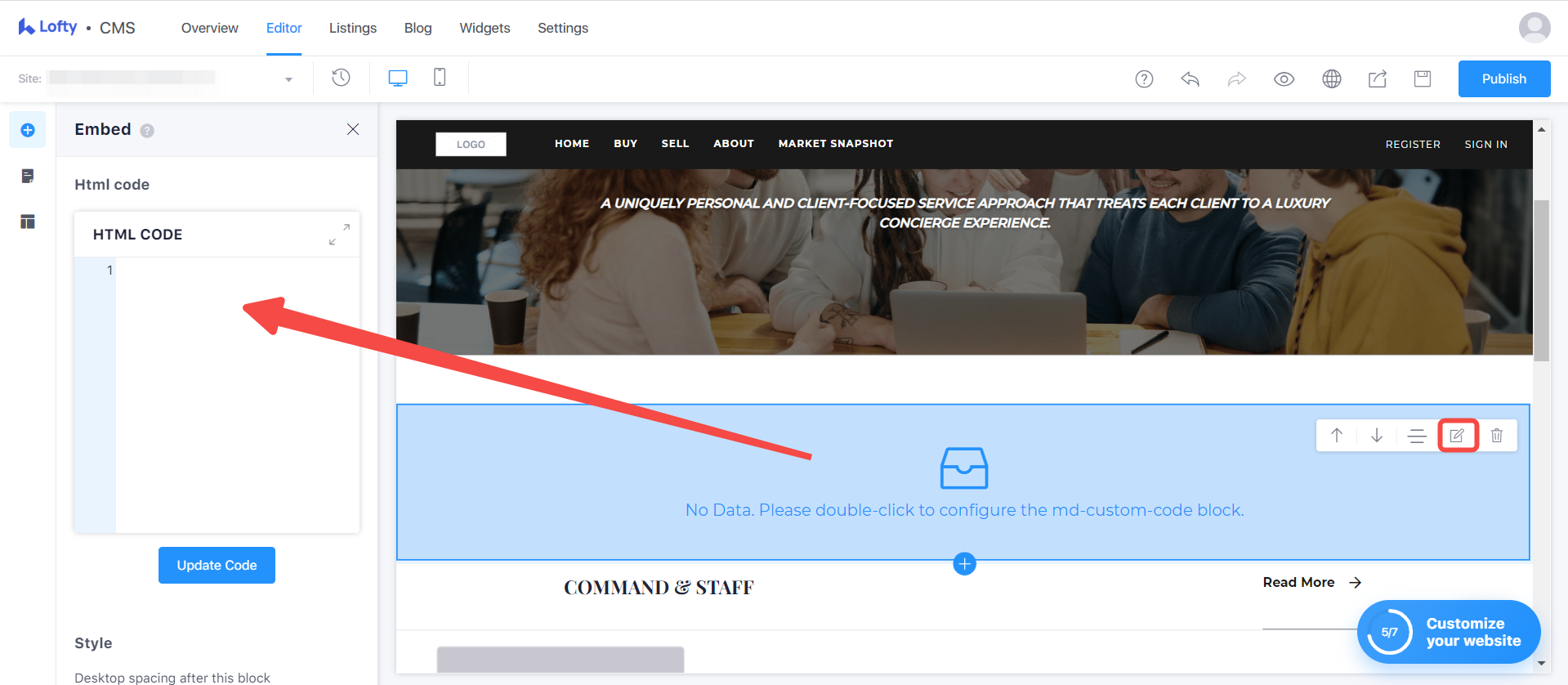 The code added in this block will only work on the current page and when the block loads successfully.
When adding code in block, <script> tag is needed. For example:
<script>
//your custom code
</script>
Adding in custom content via an external link:
<script src="external_link_url"></script>
All functions for Page Script or Page Style can also be used at the block level for customization when using the <script> tag. For more information see Advanced Website Customizations > Page Customizations.
Questions?
If you have any questions regarding this topic or any others, please reach out to our Support Team via email at <support@lofty.com>, by phone at 1 (855) 981-7557, or by a chat with us through your Lofty CRM.

Related terms: embed, HTML code