Introduction
One feature that is unique to the Company Website is the ability to display group profiles (see Enterprise Edition - Organization and Hierarchy Overview) directly on a page. Use this to feature your regions, offices, teams, etc. on your Company Website. Because your hierarchy in the CRM will vary, you may or may not want to display certain groups on your Company Website. You can customize that as well.
Summary
Adding Group Block
Navigate to CMS > Page Editor > Find the page you want to add the block on > + Blocks: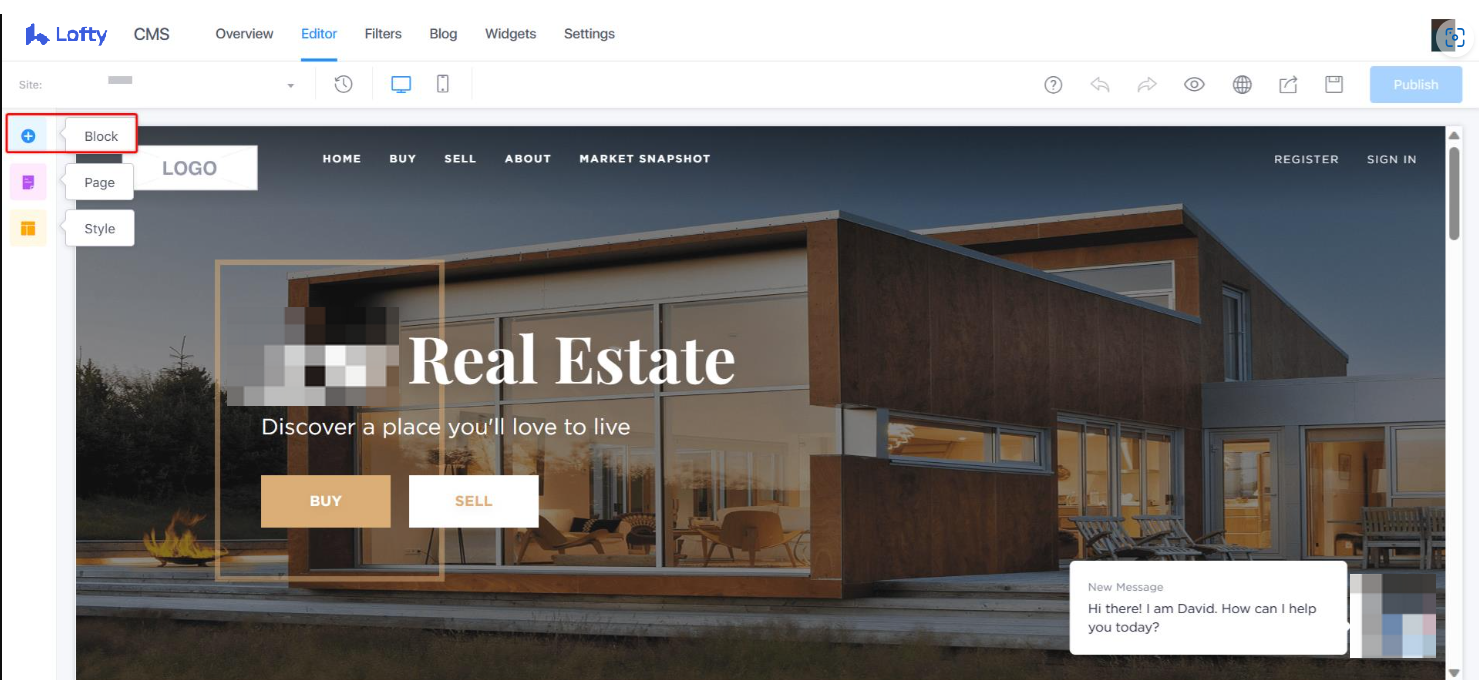 Scroll down in the Block Library and find the Group option. Choose the block type that you would like to use and then drag it to the right side where you would like to place it on your page: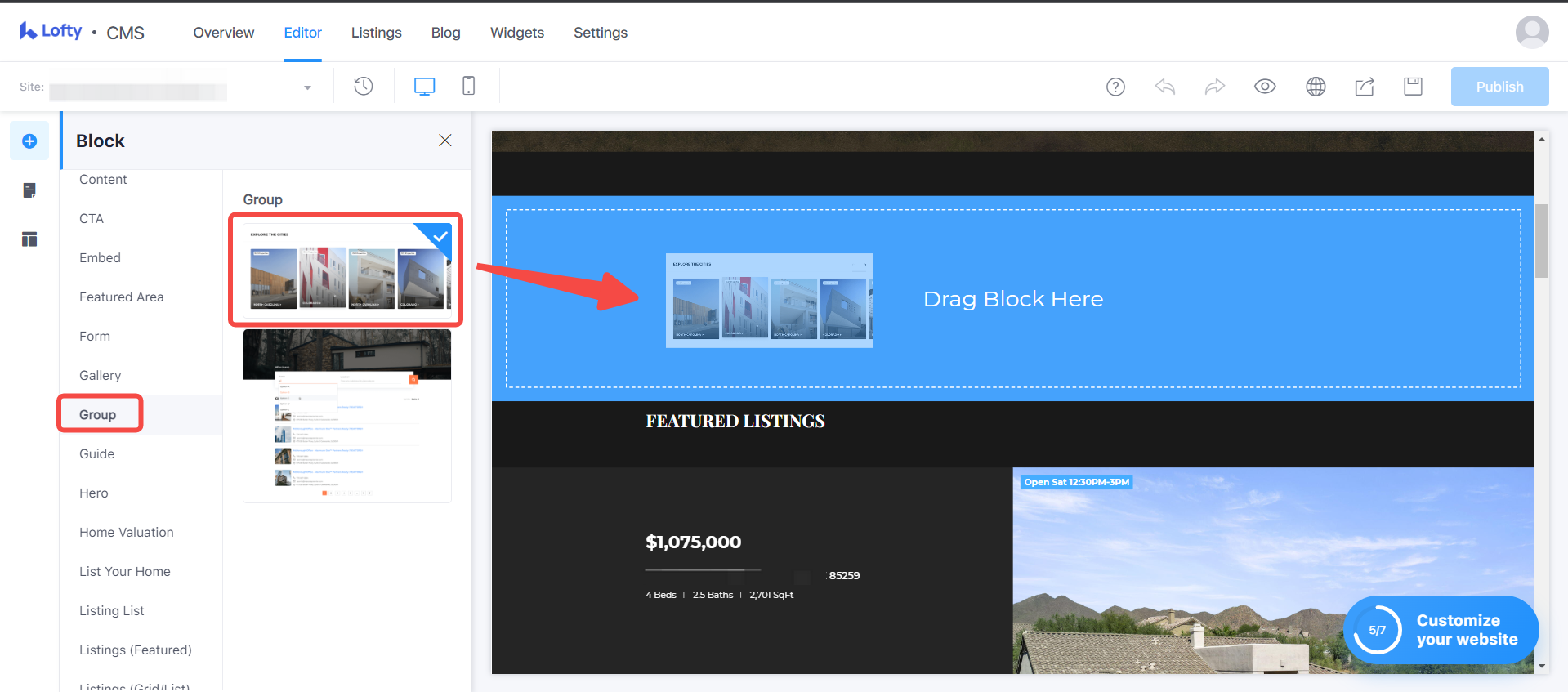 Editing Group Block
You can edit the basic appearance of the block by simply double-clicking or clicking on the Edit icon within the block: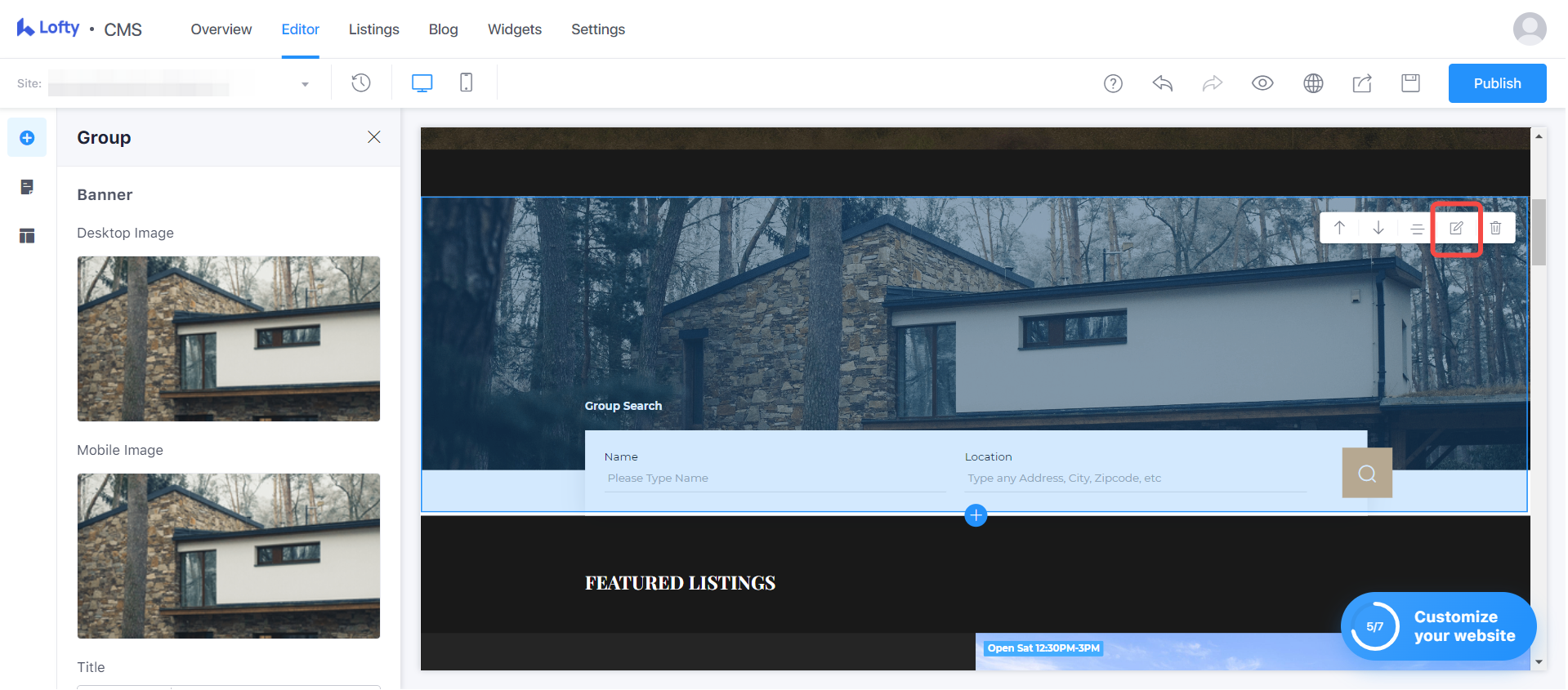 If you want to actually customize the groups that appear in this block wherever it is used on your website, navigate to CMS > Settings > Company Info > Groups. You can then toggle on/off whether you want it to display within that block.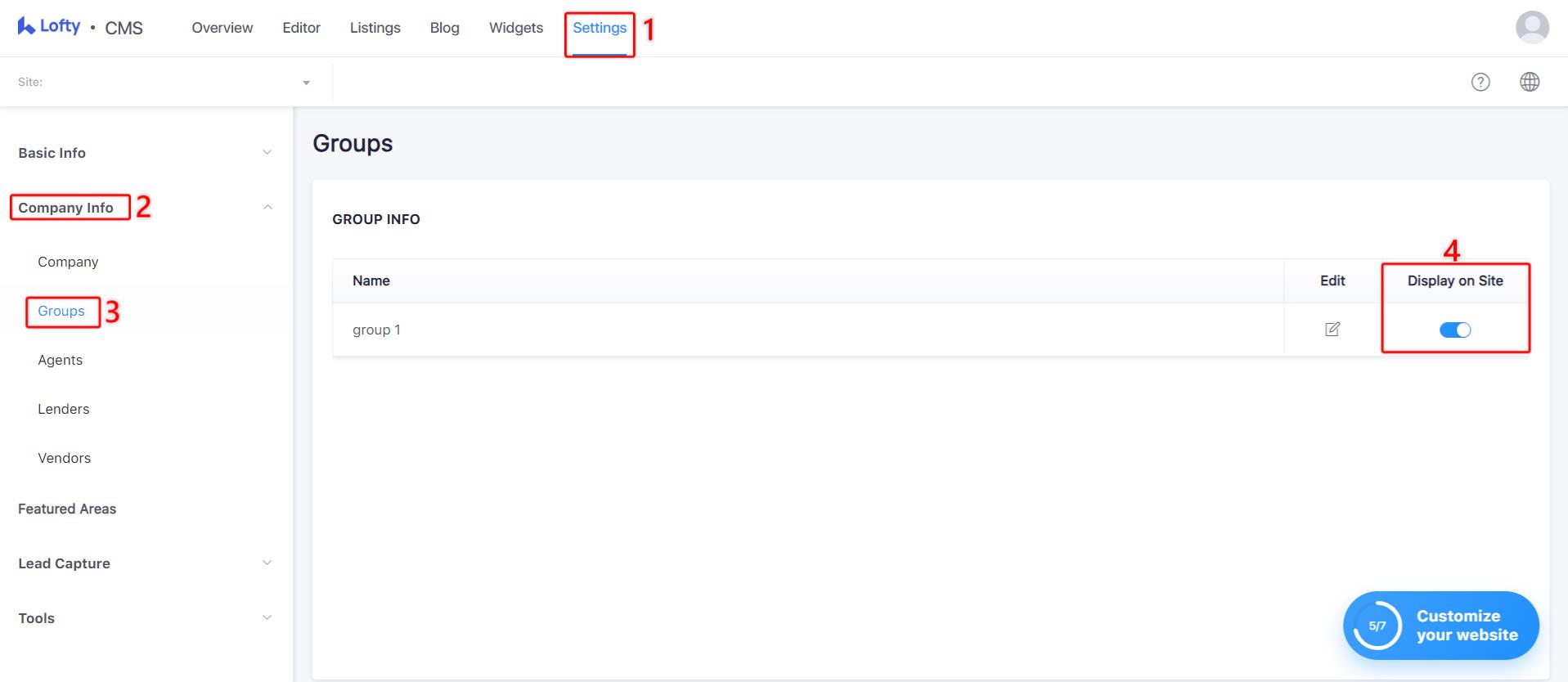 Questions?
If you have any questions regarding this topic or any others, please reach out to our Support Team via email at <support@loftycom>, by phone at 1 (855) 981-7557, or by chat with us through your Lofty CRM.