Introduction
The "Agent Block" will allow for you to present specific team members on specific pages. This is a great way to showcase the talent available on your team to build confidence for all potential and current clients. The steps to add this block are outlined below.
Adding Agent Block
Click "Blocks" while on the page editor and the block library will appear.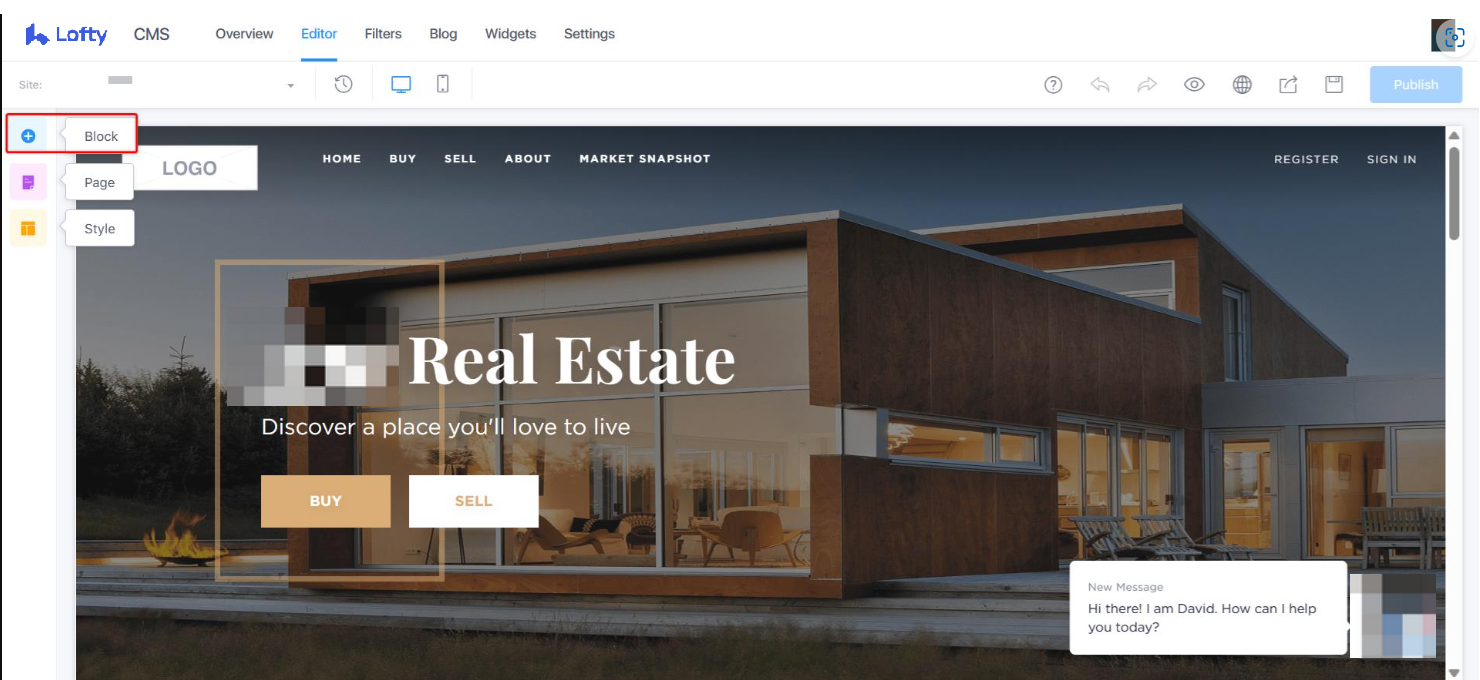 Find the agent block in the block library. Choose the style that you want and drag it to the page on the right side of the CMS Tool.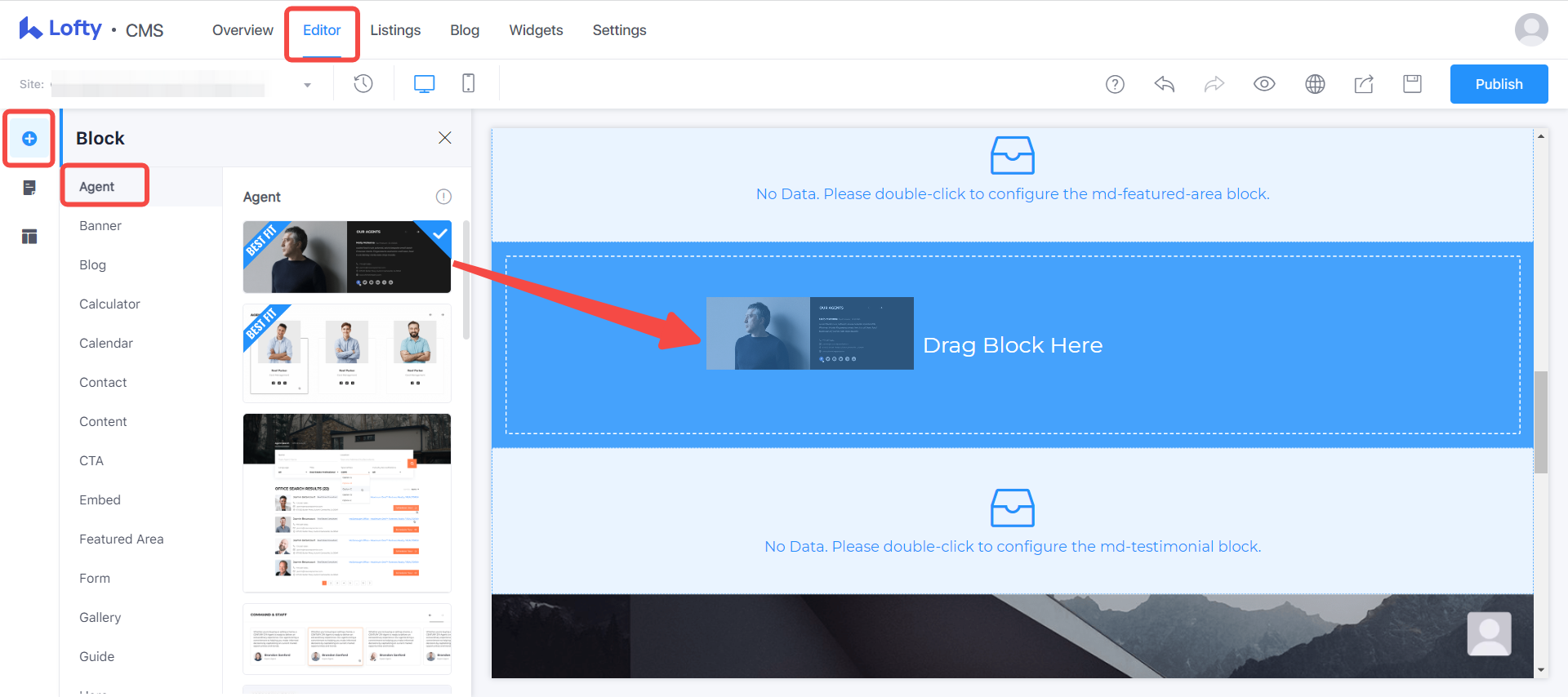 Double-click the agent block or click on the "Edit" icon on the top-right of that specific block and all of the content that can be edited with this block will be displayed.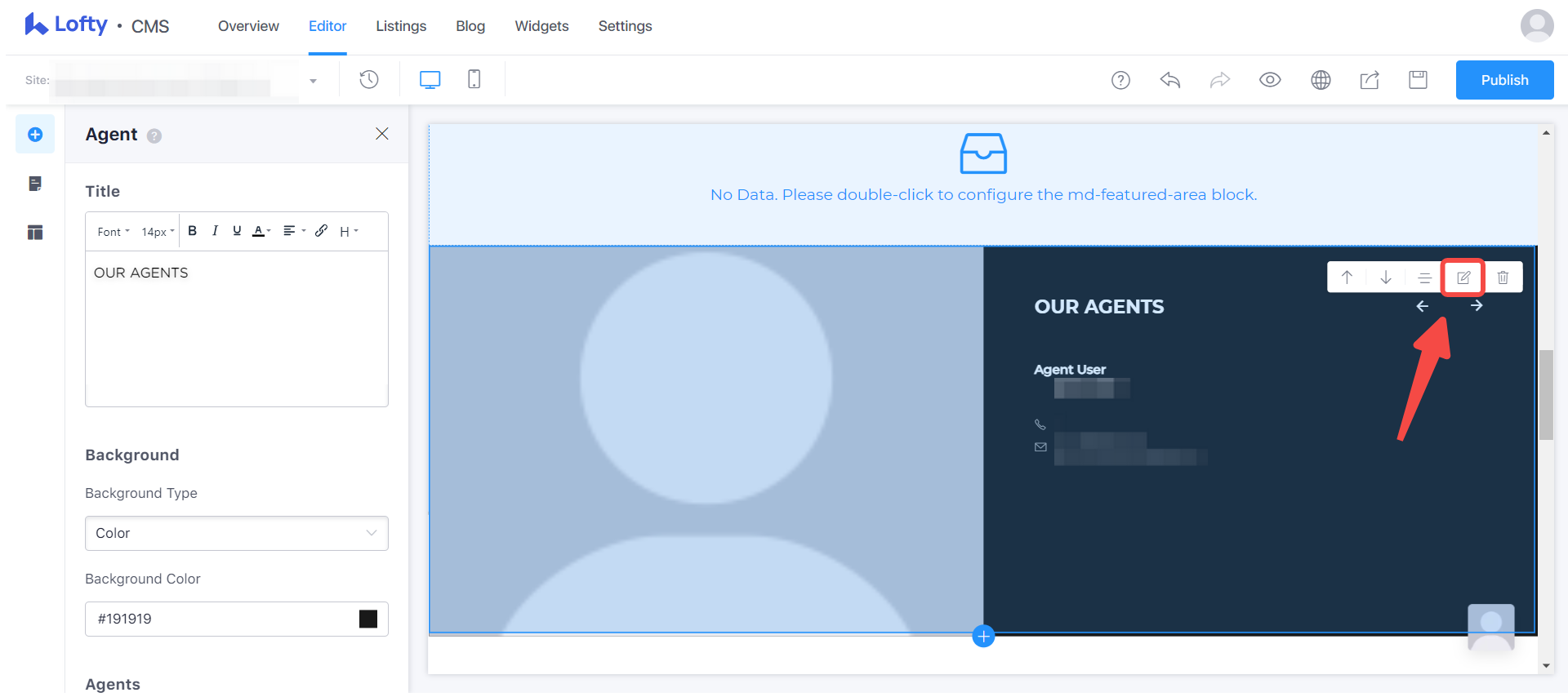 Before clicking on "Add Agent," be sure that you have already added the agent(s) in Settings > Team Info > Agent (see Website Team Info). Once they have been added to the settings, they can be added to this block.

The next step is to actually select the agent profiles that you want to display.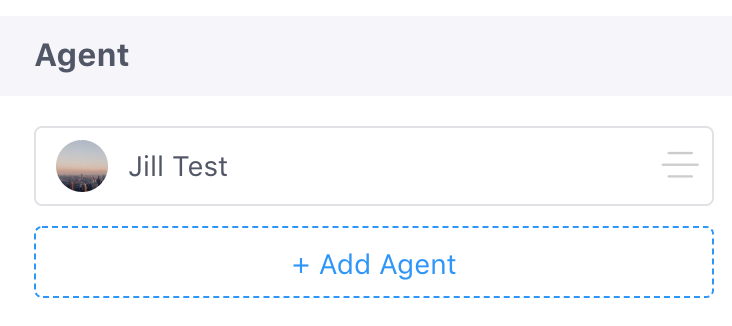 Alternatively, there is a setting dedicated to automatically displaying all agents that you have set up in the CMS settings. NOTE: This menu depends on the style you choose. For some styles, we only show agents in one row, it's not appropriate to show all agents because visitors need to scroll multiple times to see all agents.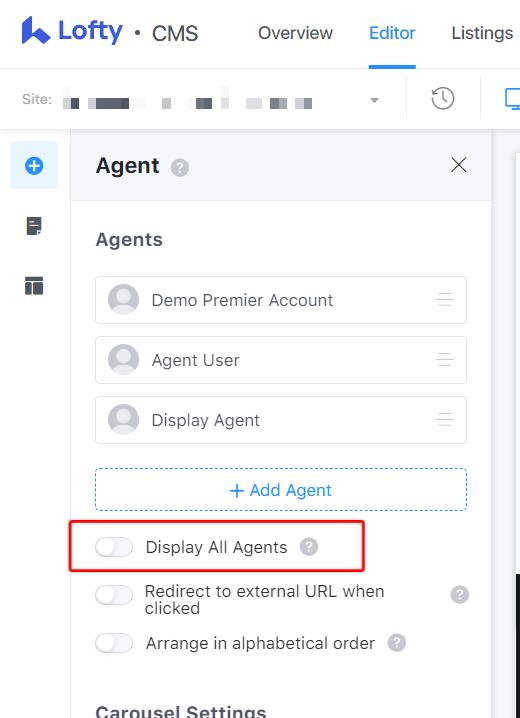 There is a search bar on five of the Agent Block styles to make it easier to search for a specific individual based on name or location.

After completing the rest of the configuration, don't forget to click "Publish" in the top-right of the CMS Tool for all changes to apply to the live website.
Questions?
If you have any questions regarding this topic or any others, please reach out to our Support Team via email at <support@lofty.com>, by phone at 1 (855) 981-7557, or by a chat with us through your Lofty CRM. 
Related terms: agent section, agent block, agent details