Introduction
The "Partner Links Block" allows for certain partners (home inspection companies, title companies, mortgage companies, pest control companies, moving companies, etc.) to be featured in that section. All this block does is allows for you to add a name, an image (typically the logo) and then when clicked have that hyperlinked to the destination of your choice (normally the partner's website/signup page).
The setup instructions for this page are found below.
Adding Partner Links Block
Click "+ Blocks" and the block library will appear.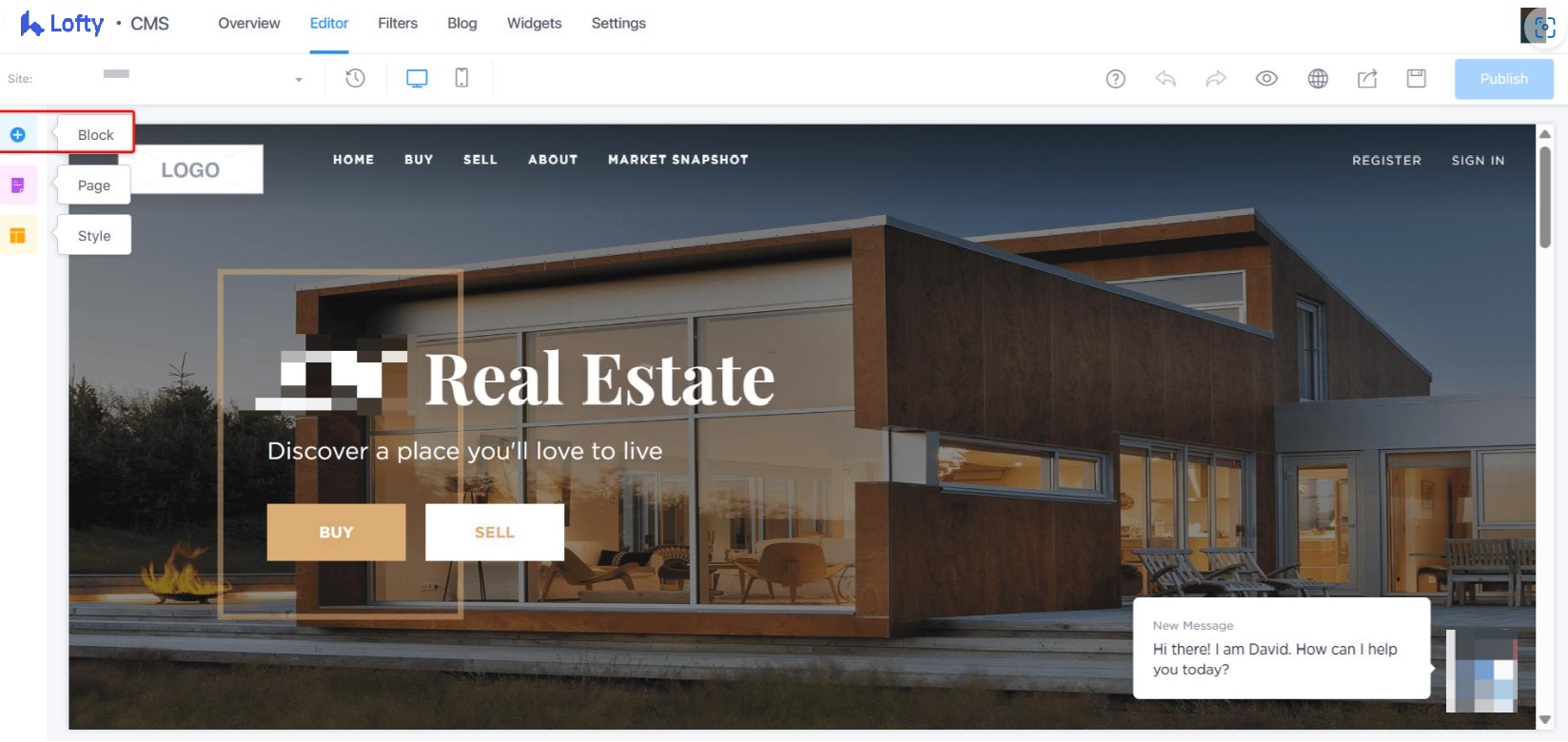 Find the partner's block in the block library. Choose the style that you want and drag it to the right side of the CMS Tool to place it on that page and in that spot.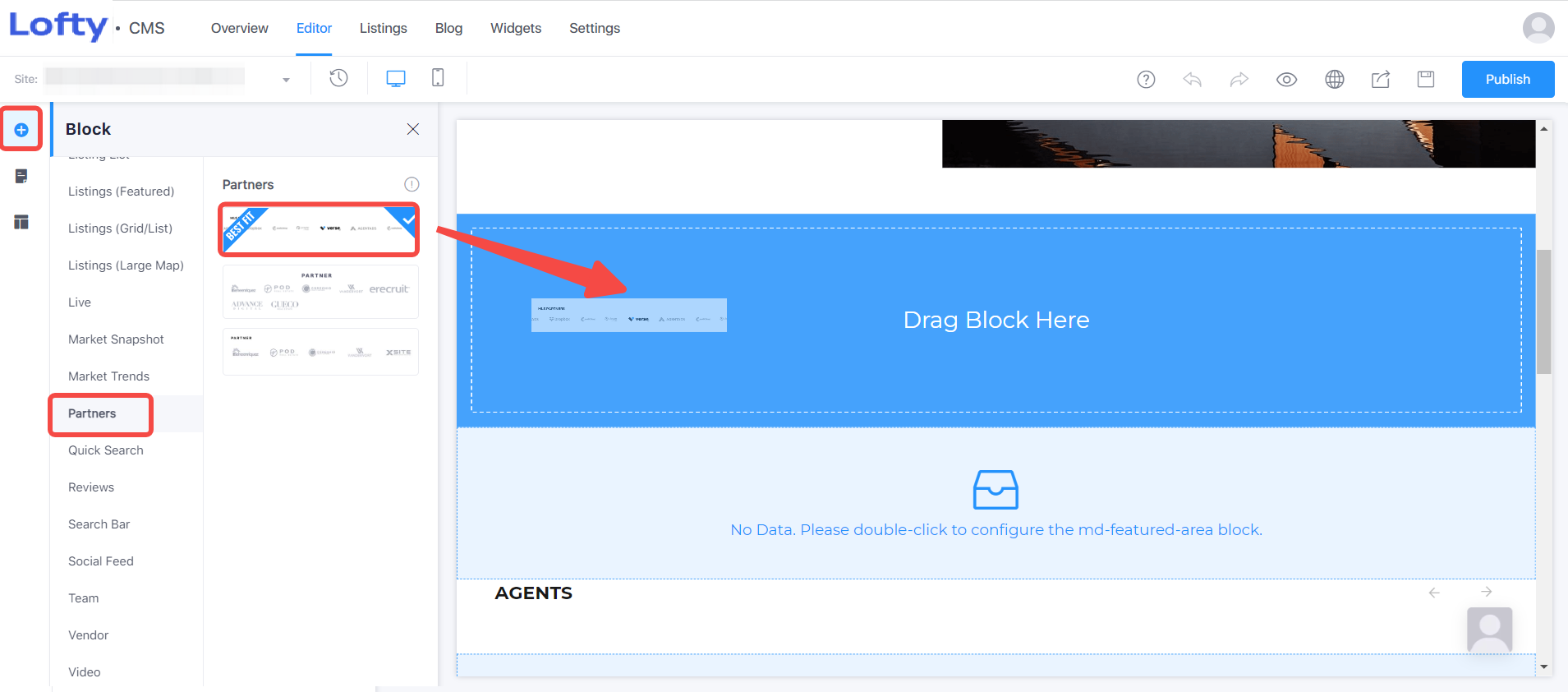 Double-click the partner block or click the "Edit" icon found in the top-right of that specific block and all of the content that can be edited in this block will be displayed: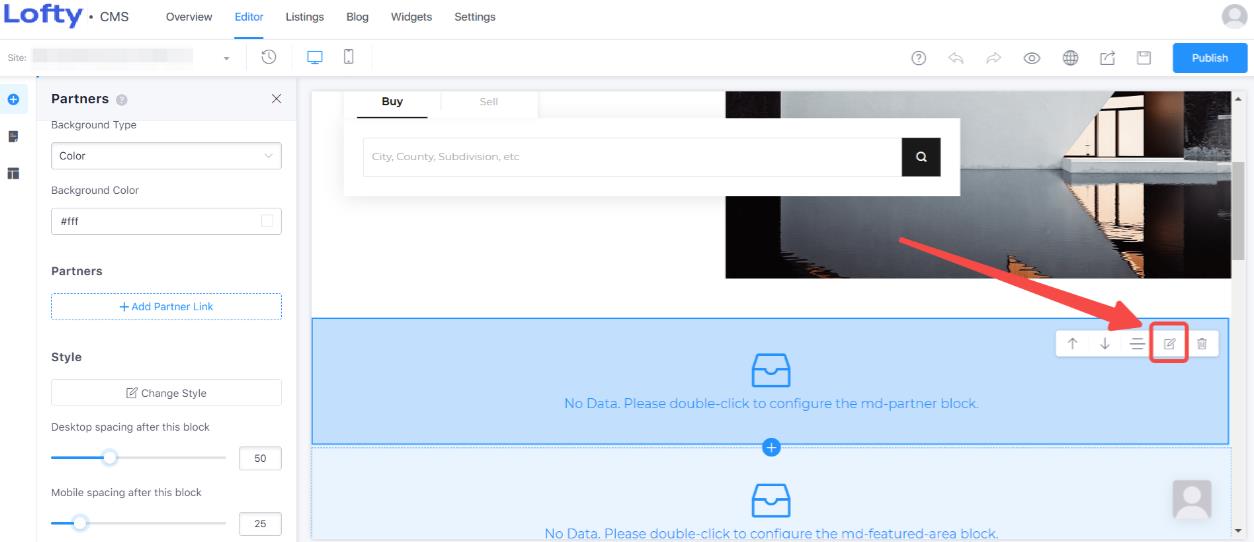 Click "Add Partner Links" and fill in the partner name, logo, and URL.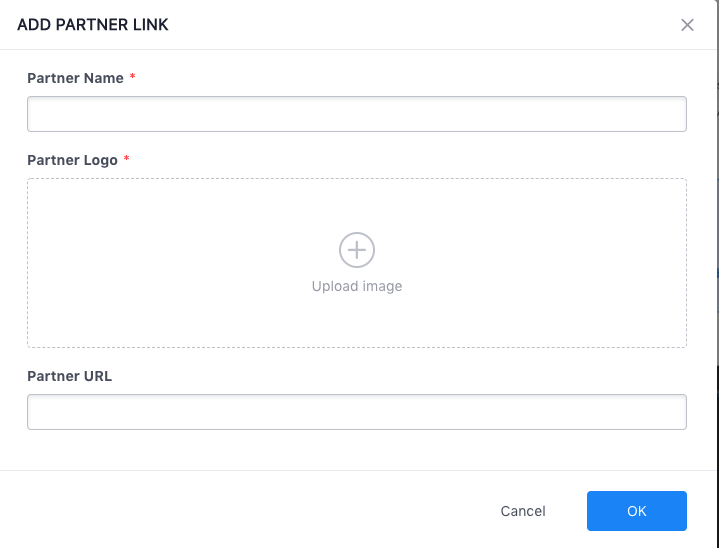 You can immediately see the partner you just added on the right side of the CMS Tool (preview).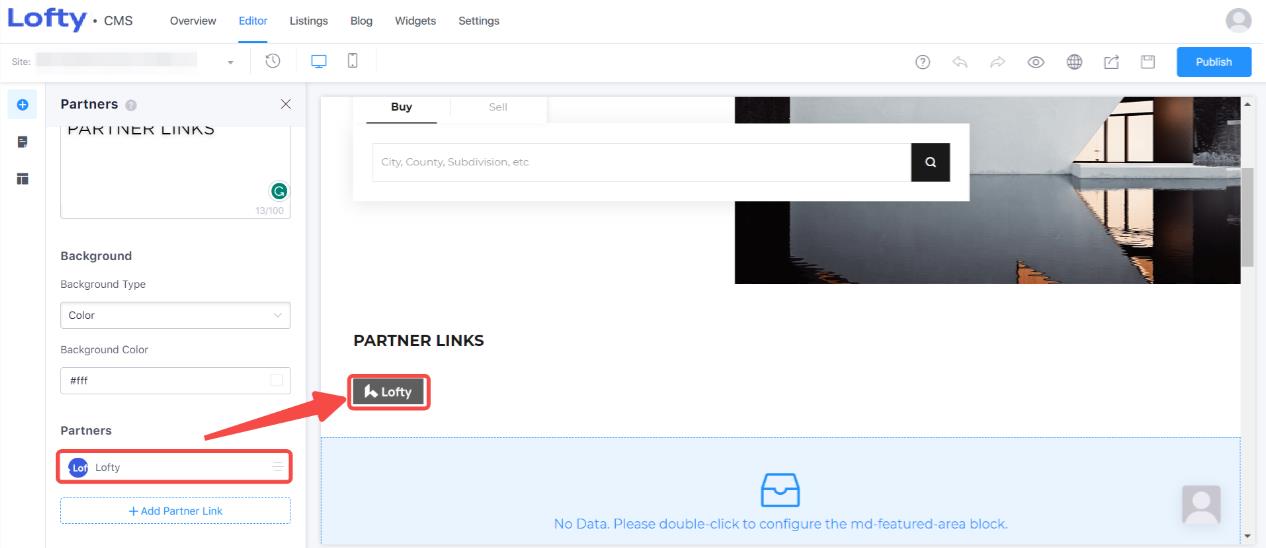 After completing the rest of the configuration, don't forget to click the "Publish" button in the top-right of the CMS Tool for all changes to apply to the website.
Questions?
If you have any questions regarding this topic or any others, please reach out to our Support Team via email at <support@lofty.com>, by phone at 1 (855) 981-7557, or by a chat with us through your Lofty CRM. 
Related terms: Vendor section, vendors and partners