Introduction
Call Scripts are a simple way of making sure your messaging stays consistent when making phone calls. This is especially useful when having an assistant make phone calls for you or simply to save time by writing clear call scripts to follow to keep the conversation focused and on track.
Creating a Call Script
Call Scripts can be found by navigating to Settings > Template > Call :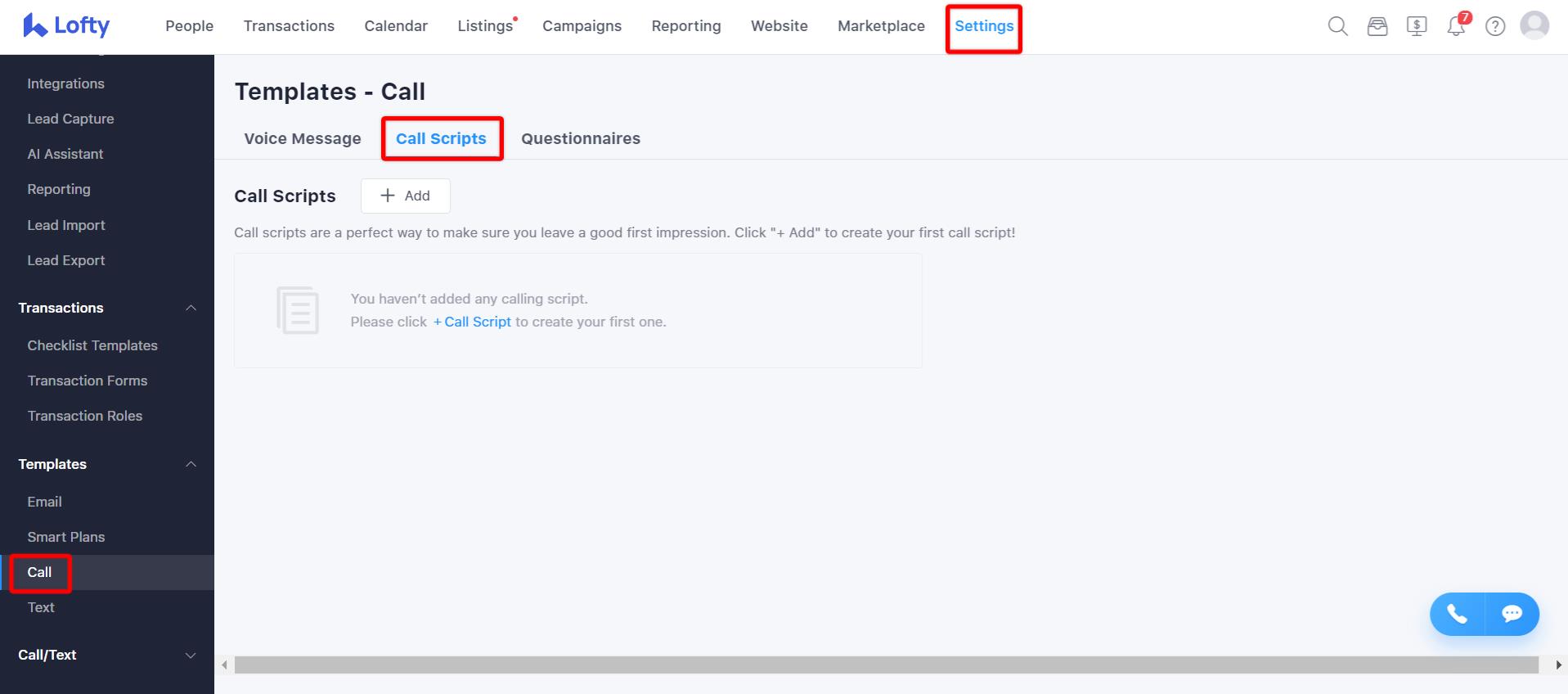 Click on "+ Add" to add a new call script: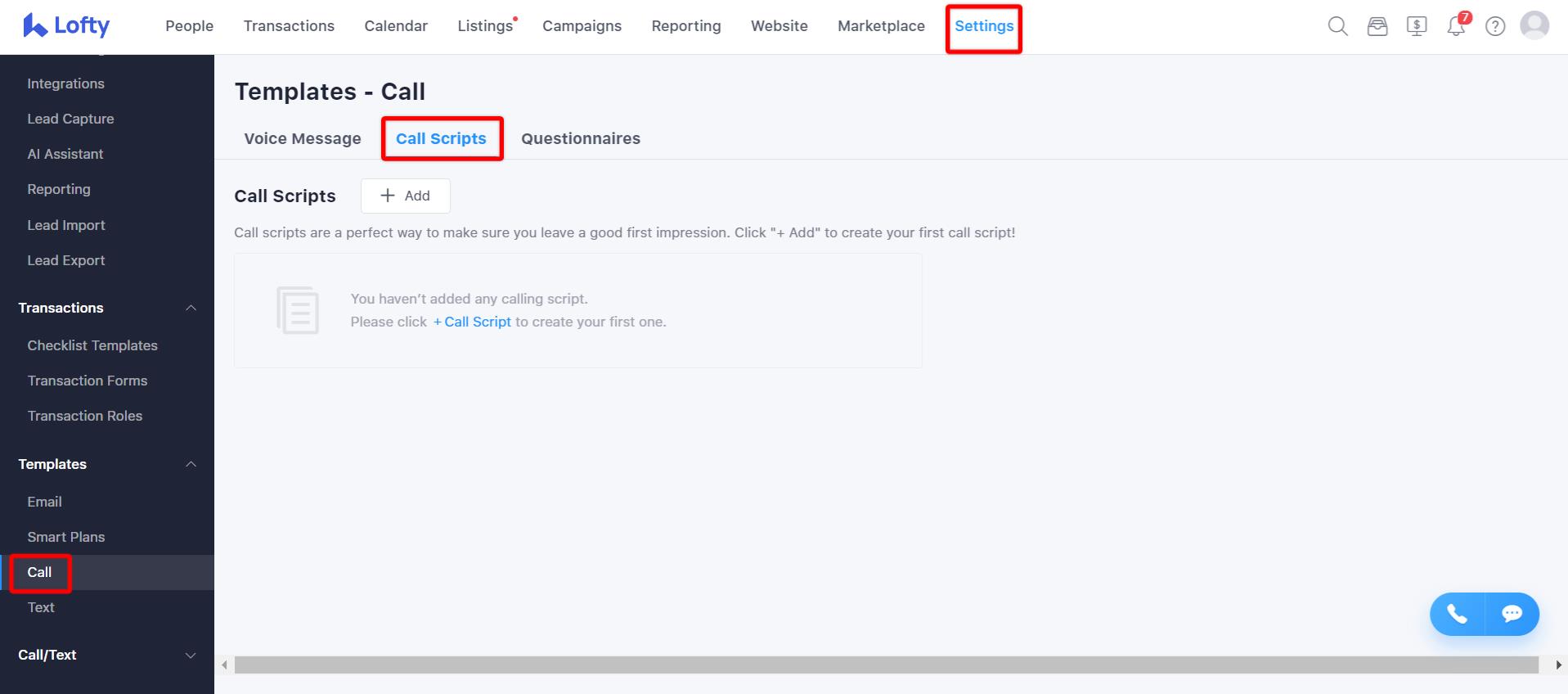 Give the call script a name, write out the script, and click "Save" to add it to your list of available scripts: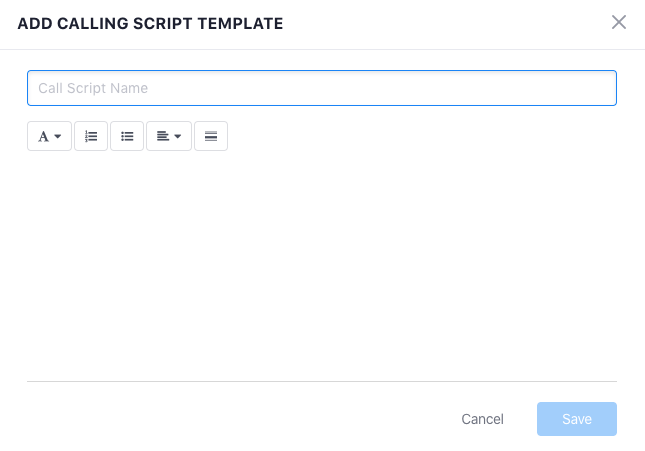 You can edit or delete the written scripts at any time: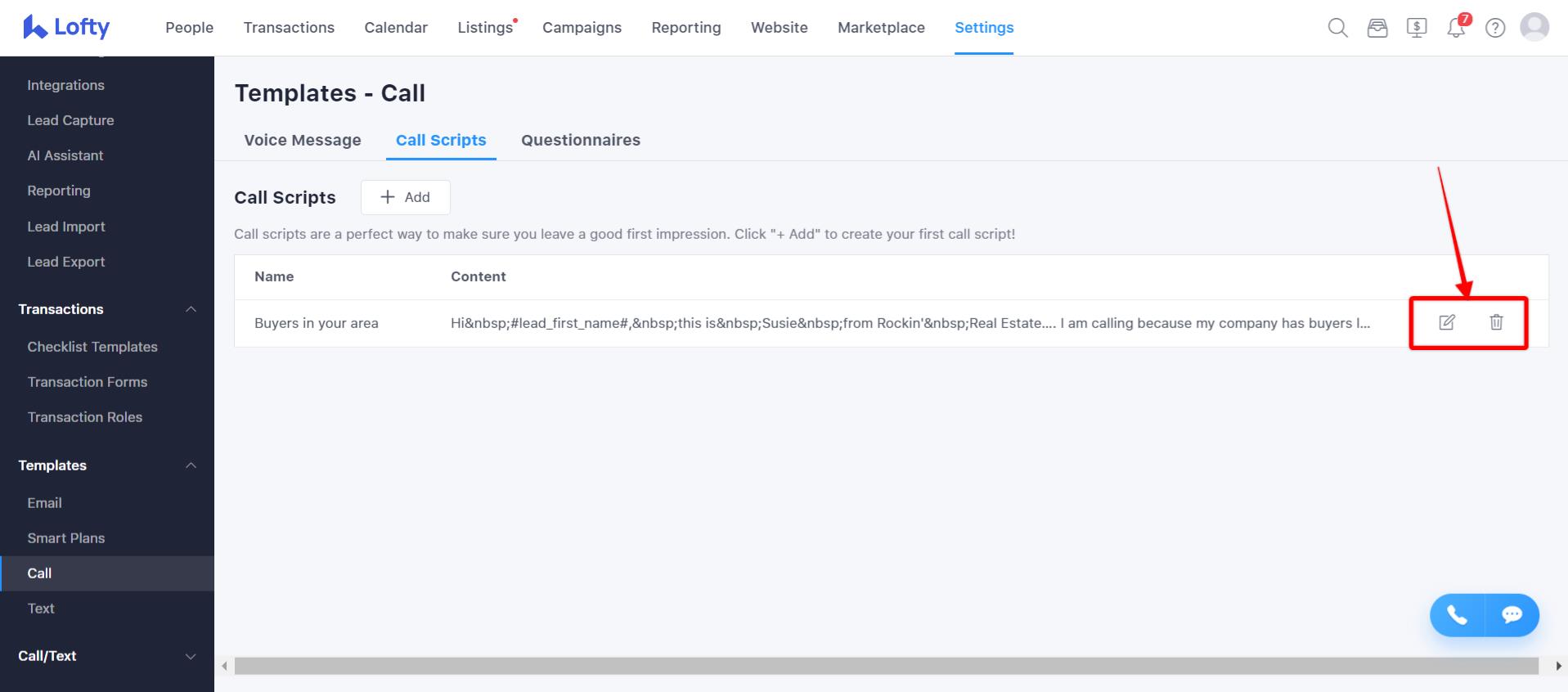 Using a Call Script
After creating a call script, you can select which call scripts before you begin the call list (see How To Use a Standard Call List):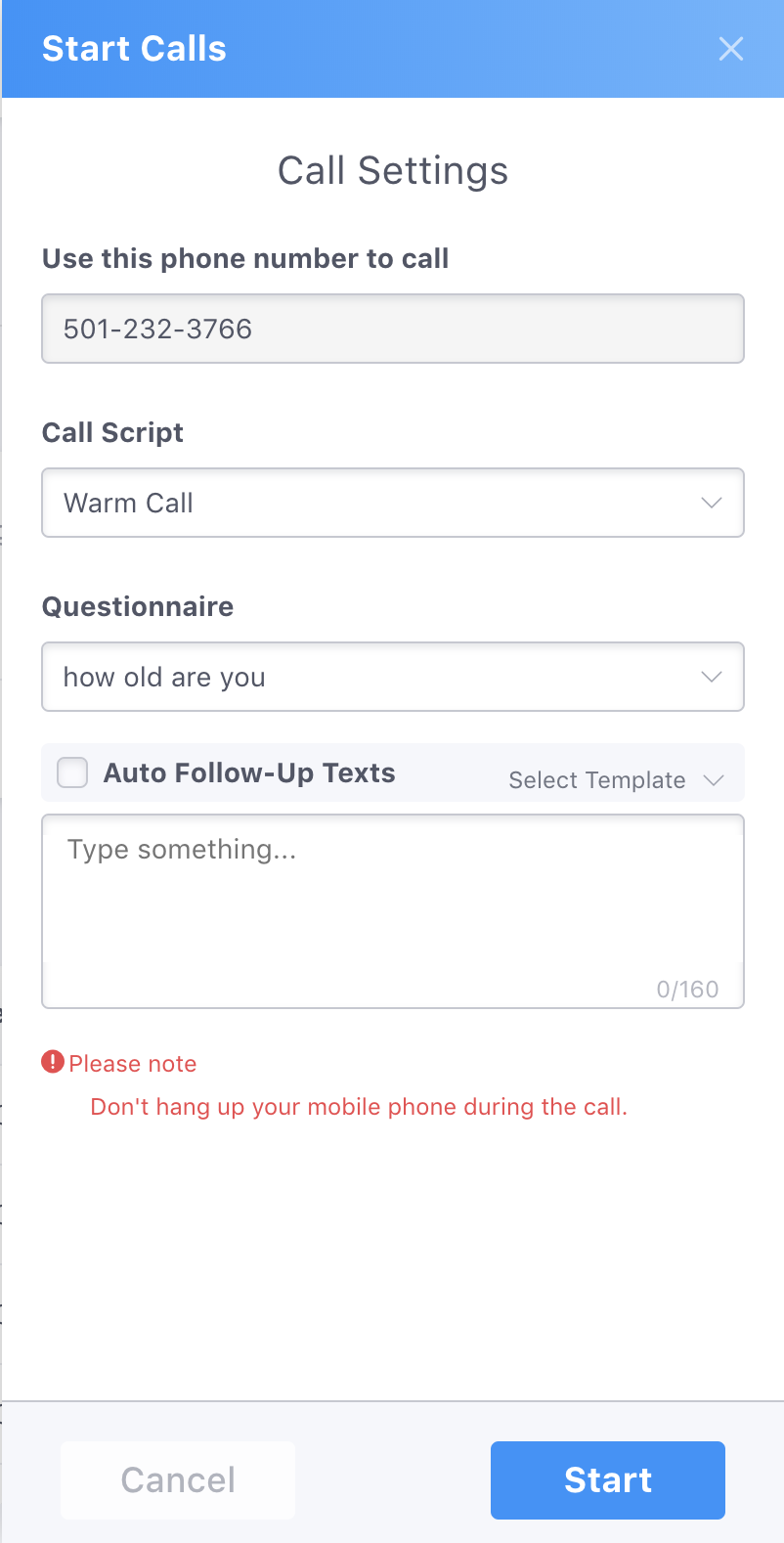 The call script selected will be shown on the left side of the dialer pad when the lead answers the call and will prompt the caller to follow the written script which can consist of bullet points or a literal word-by-word guide of what to say: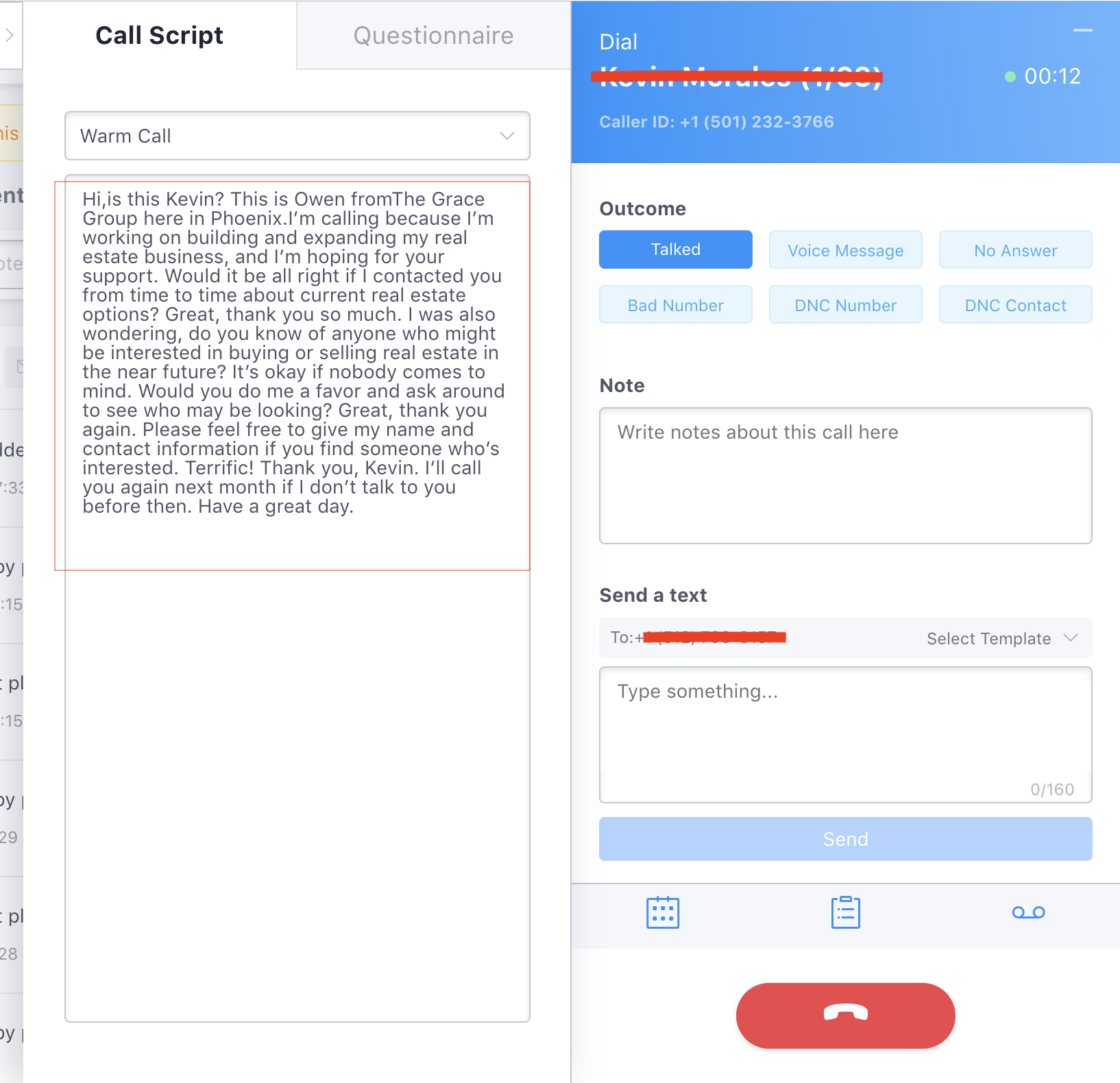 Questions?
If you have any questions regarding this topic or any others, please reach out to our Support Team via email at <support@lofty.com>, by phone at 1 (855) 981-7557, or by chat with us through your Lofty CRM.