Introduction
Lofty  has an integration with Google My Business for both social media posts and Lofty website reviews. Note: Google website reviews are not available for Subdomain websites.
Summary
Social Studio
Google My Business is available to connect within the Social Studio. First, navigate to Campaign > Social Studio > Settings > Manage Profile.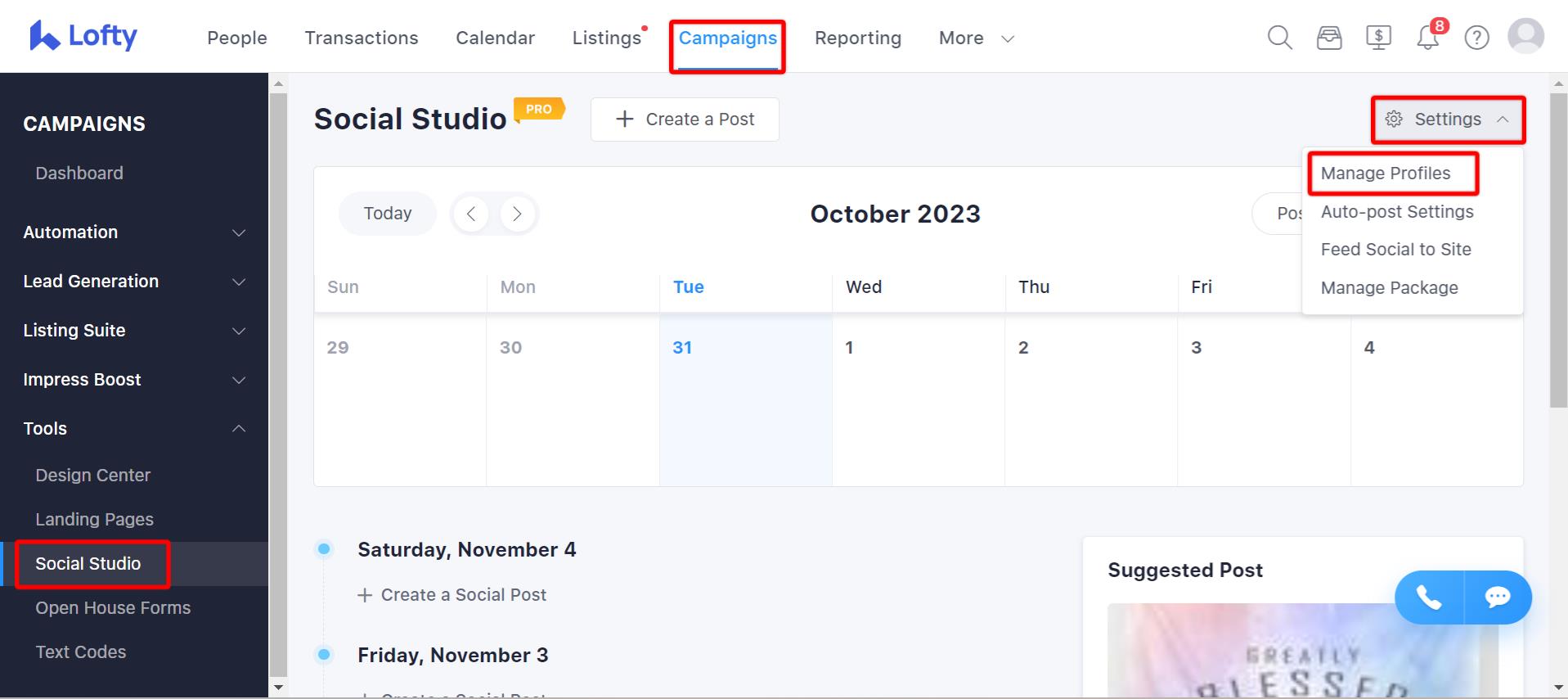 Google My Business is available here, along with all other social media channels.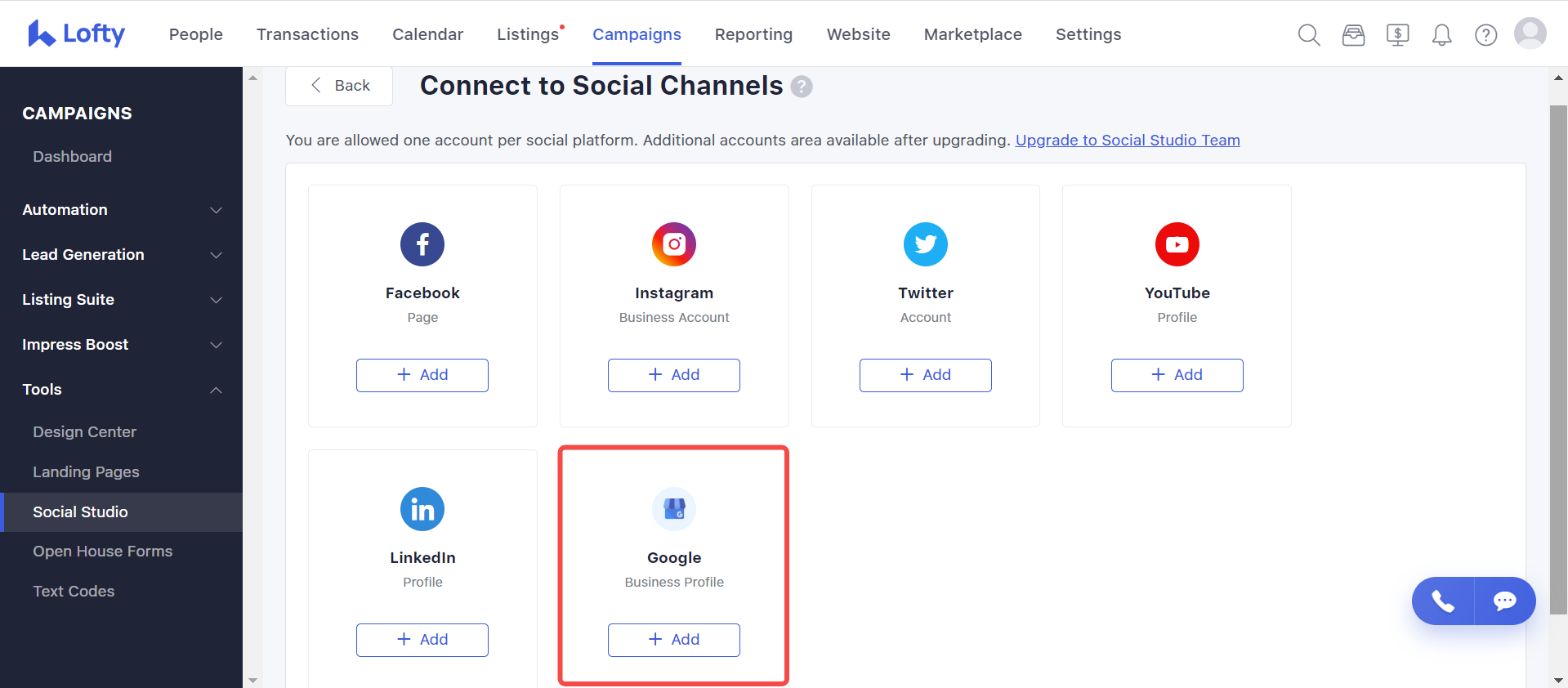 The Google My Business social studio integration supports posts containing text and up to one (1) image.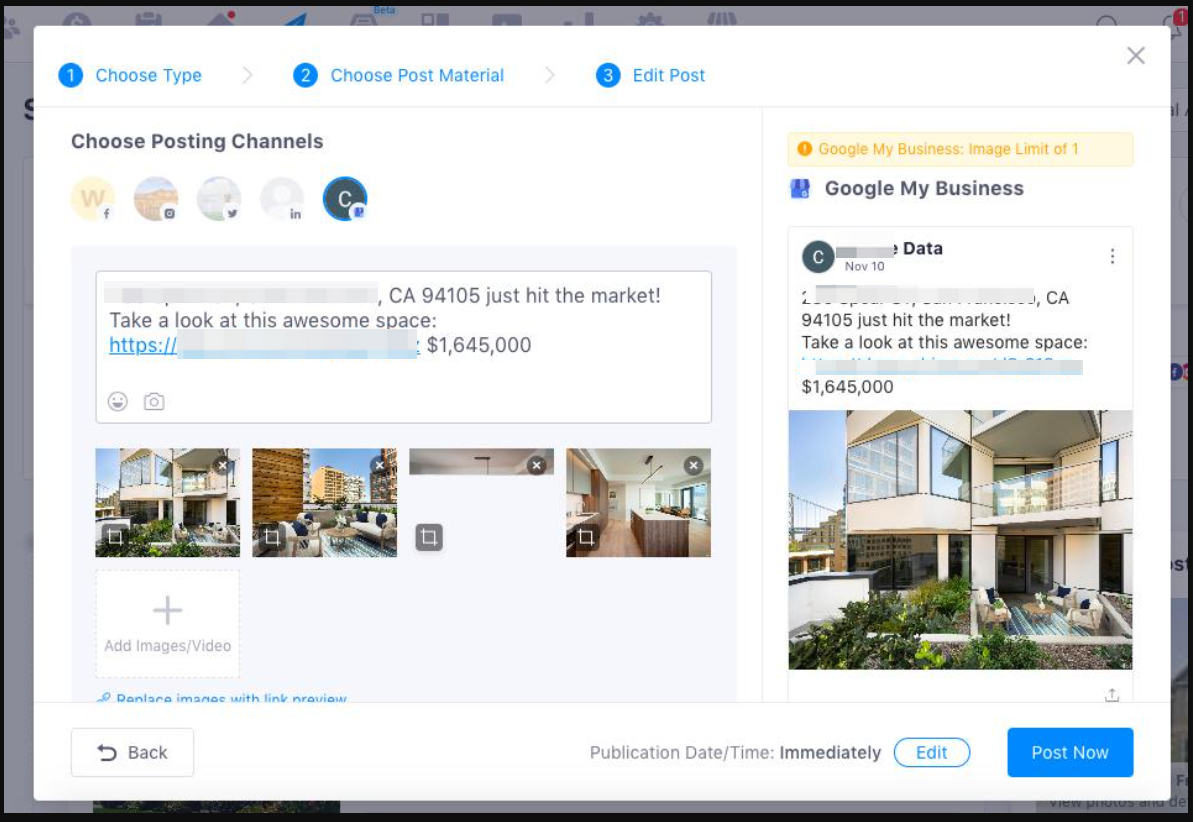 Please see our full Social Studio article for more information on social media posts via Lofty.
Website Reviews
If you have a full Lofty website, you have the option to sync your Google My Business reviews to the Lofty website reviews block. To integrate Google My Business into your Lofty website, navigate to the CMS Settings -> Integrations> Google My Business> Edit.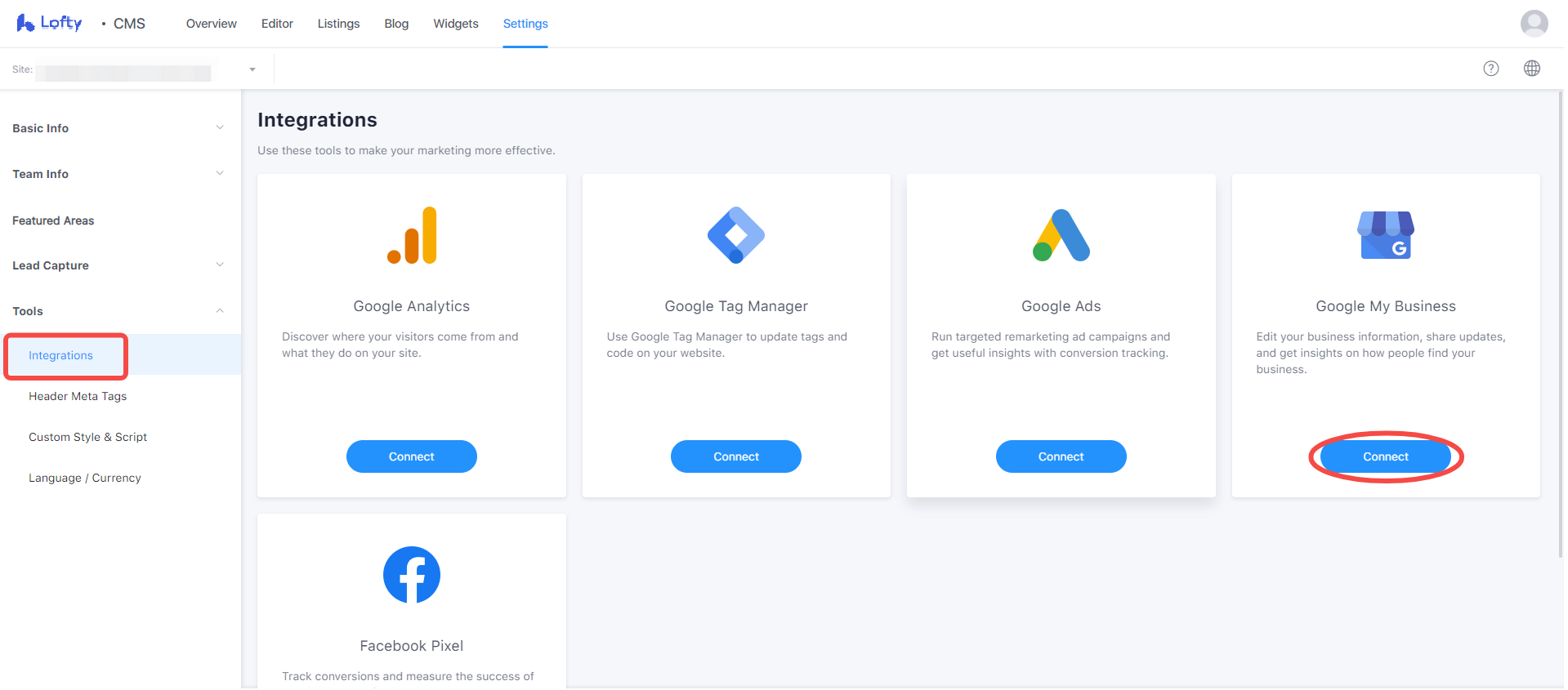 Once connected, Google will be available in the Reviews block editor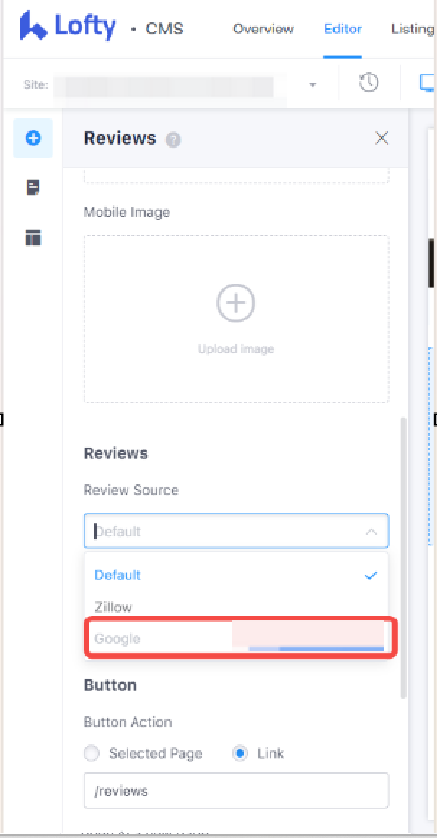 Please see our full Lofty website reviews article for more information on syncing your reviews to your Lofty website.
Questions?
If you have any questions regarding this topic or any others, please reach out to our Support Team via email at <support@lofty.com>, by phone at 1 (855) 981-7557, or by chat with us through your Lofty CRM.