Introduction
Google Analytics can provide a lot of the important insights you're looking for, but when used alone, it does have its limitations. But by tagging your site and using Google Tag Manager in conjunction with Google Analytics, you're able to collect much more data than you can otherwise.
Summary
Set Up a Google Tag Manager Account
The first step is to make sure you have a container created on your Google Tag Manager account. More information on this topic can be found in this related article written by Google: Setup and install Tag Manager.
Connect Google Tag Manager to Lofty Website
First, navigate to CMS Tool > Settings>Tools > Google Tag Manager > Connect: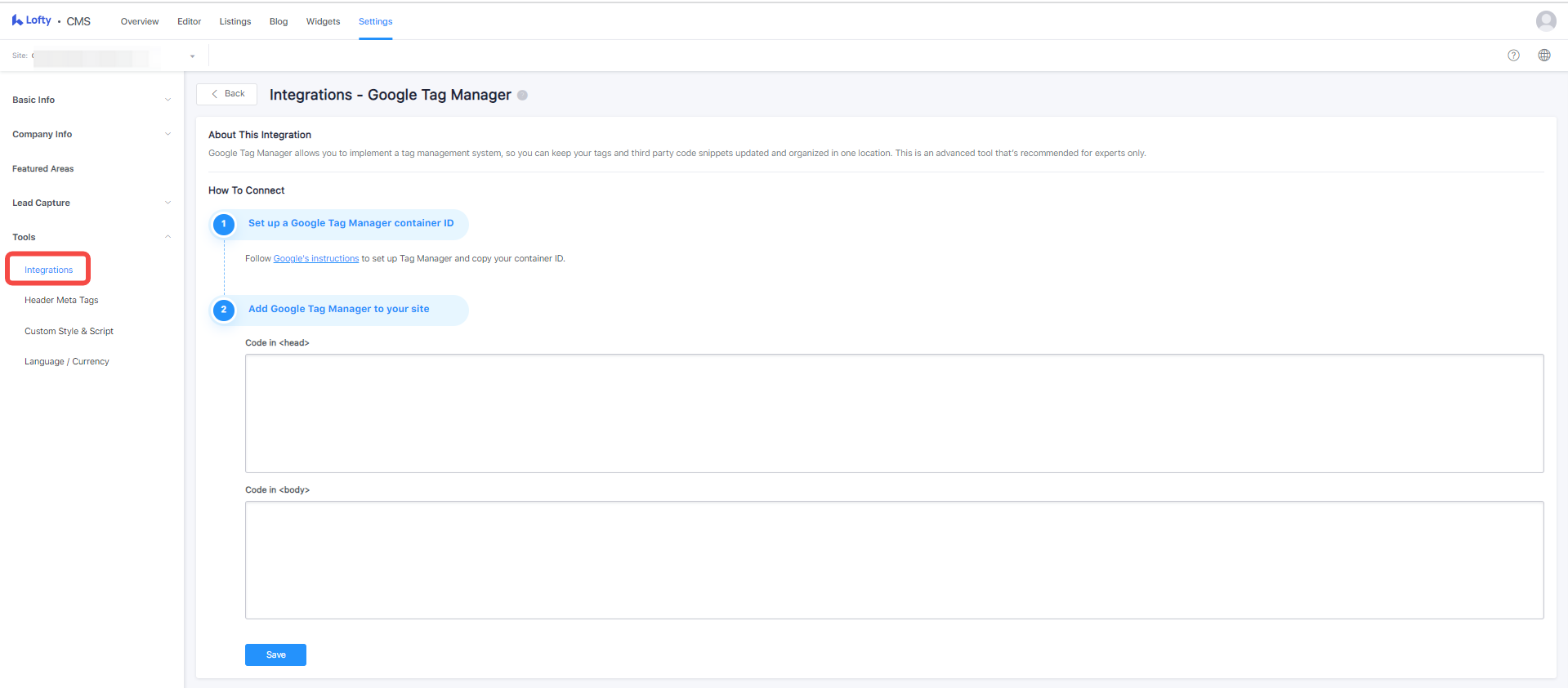 In the Google Tag Manager, grab the two pieces of codes that need to be added to <head> and <body> and paste them into the corresponding sections of the CMS Tool. Be sure to click "Save". This will start working on the website almost immediately.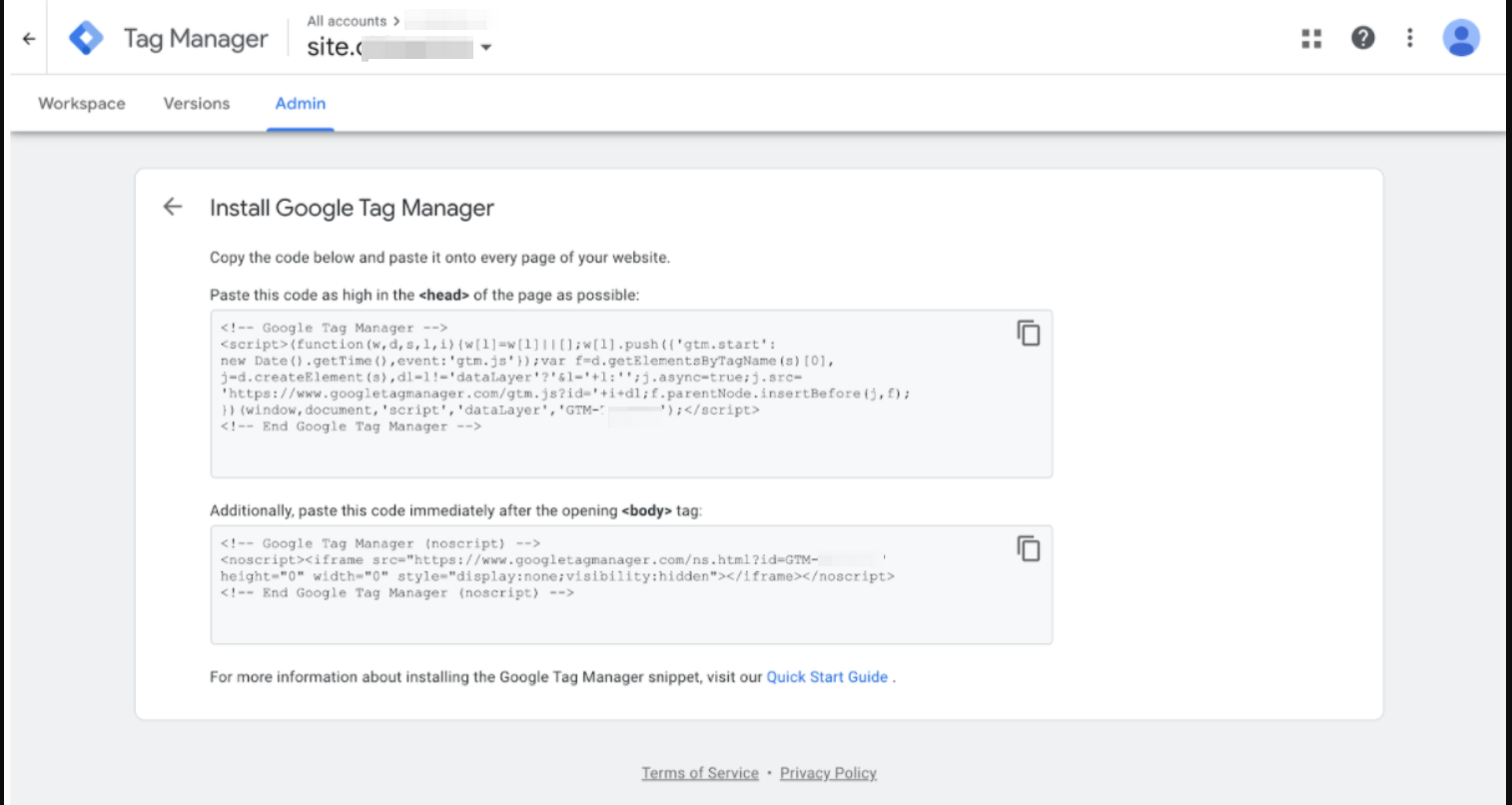 Test Connection
If you want to check whether the installation is successful, you can use this Chrome plugin: Tag Assistant (by Google).
Questions?
If you have any questions regarding this topic or any others, please reach out to our Support Team via email at <support@lofty.com>, by phone at 1 (855) 981-7557, or by chat with us through your CRM.
Related terms: Google connection, google tag, tag manager, tag assistant