Introduction
This article will outline Lofty features that may be at a reduced capacity for clients located in Canada. All features in the CRM work as expected, but there are some differences in features available on the website.
Summary
Neighborhood Pages / Featured Area
Neighborhood data outlined in this Help Center article will not be available for any areas in Canada. While neighborhood pages are desirable because they bring in demographic data as well as all listings available automatically, you will still be able to build a listing results page for a target neighborhood or city to share with your clients and include on your website. 
 
Adding a Listing Page

1. Go to Page Editor> Click the +Add Folder button on the left panel. Rename the new page that will be added under the Hidden navigation list.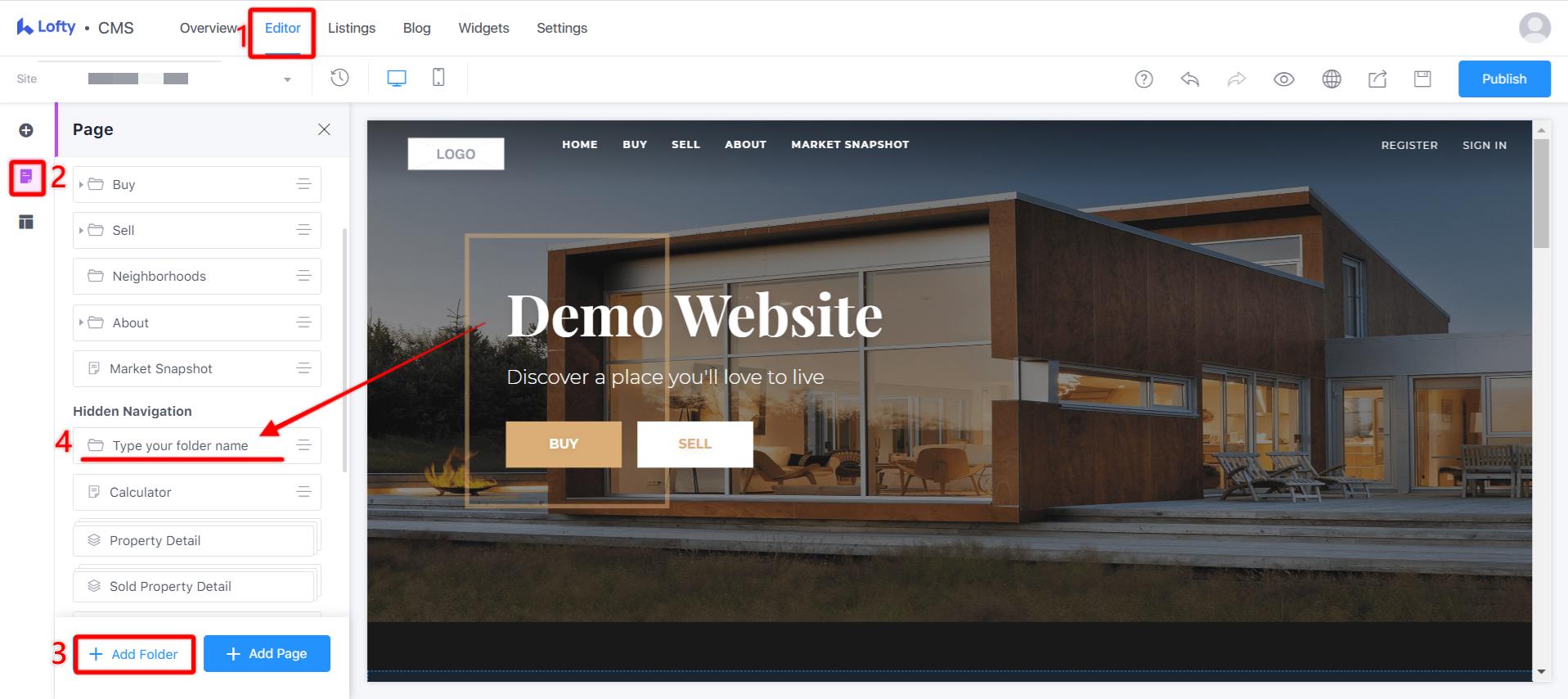 2. Create your listing page by going to Editor> Pages > +Add page. Choose Listing on the Page Template tab and hit the Next button.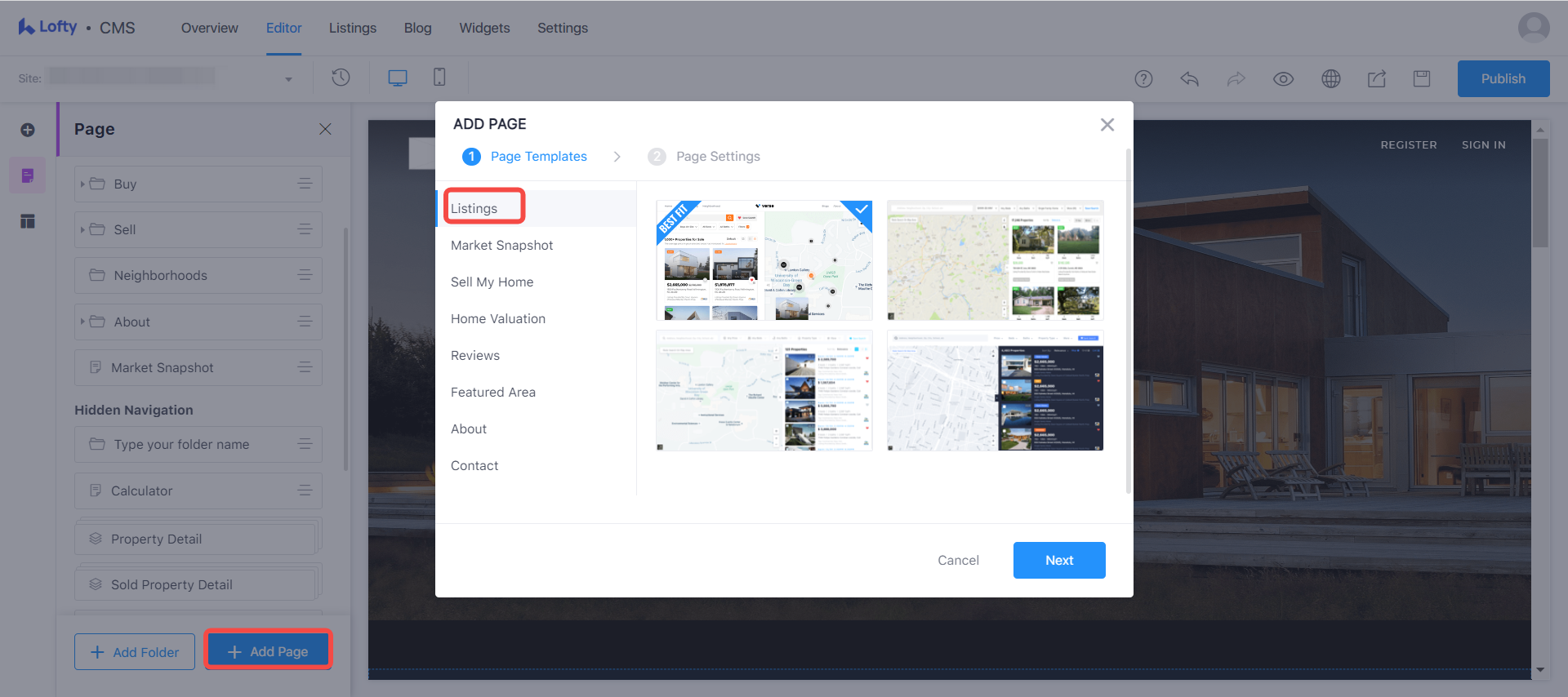 3. Type the page name, you can use the neighborhood/city name.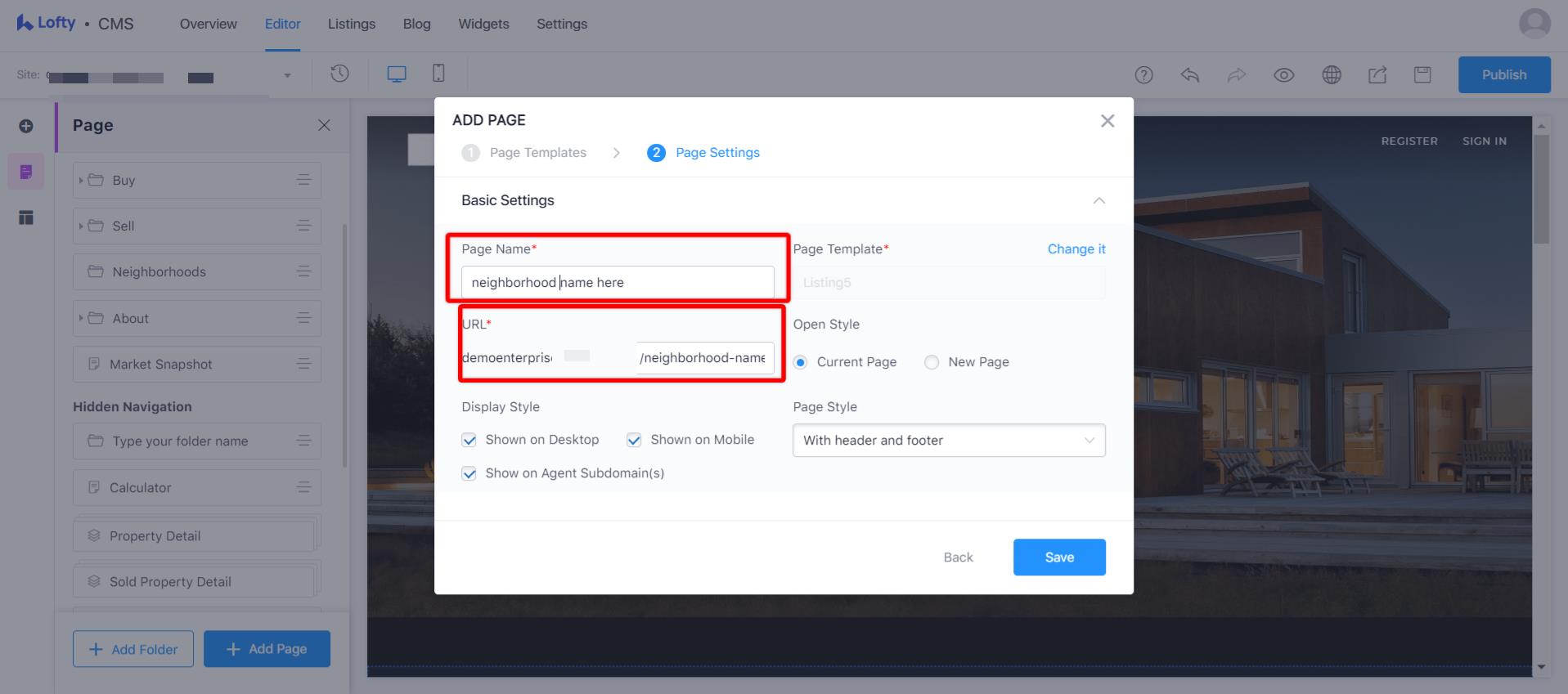 4. Insert the new page into your Neighborhood folder by dragging the 3 lines.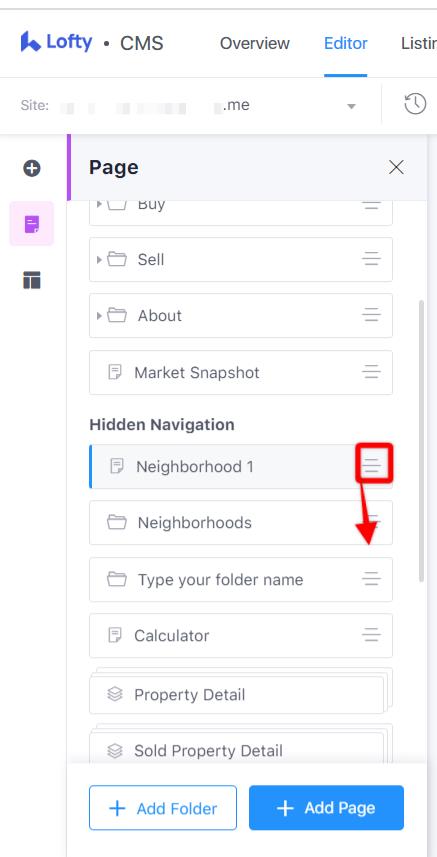 5. Edit the page by clicking the pencil icon on the upper right. Go to the left panel option to add a custom listing filter then save.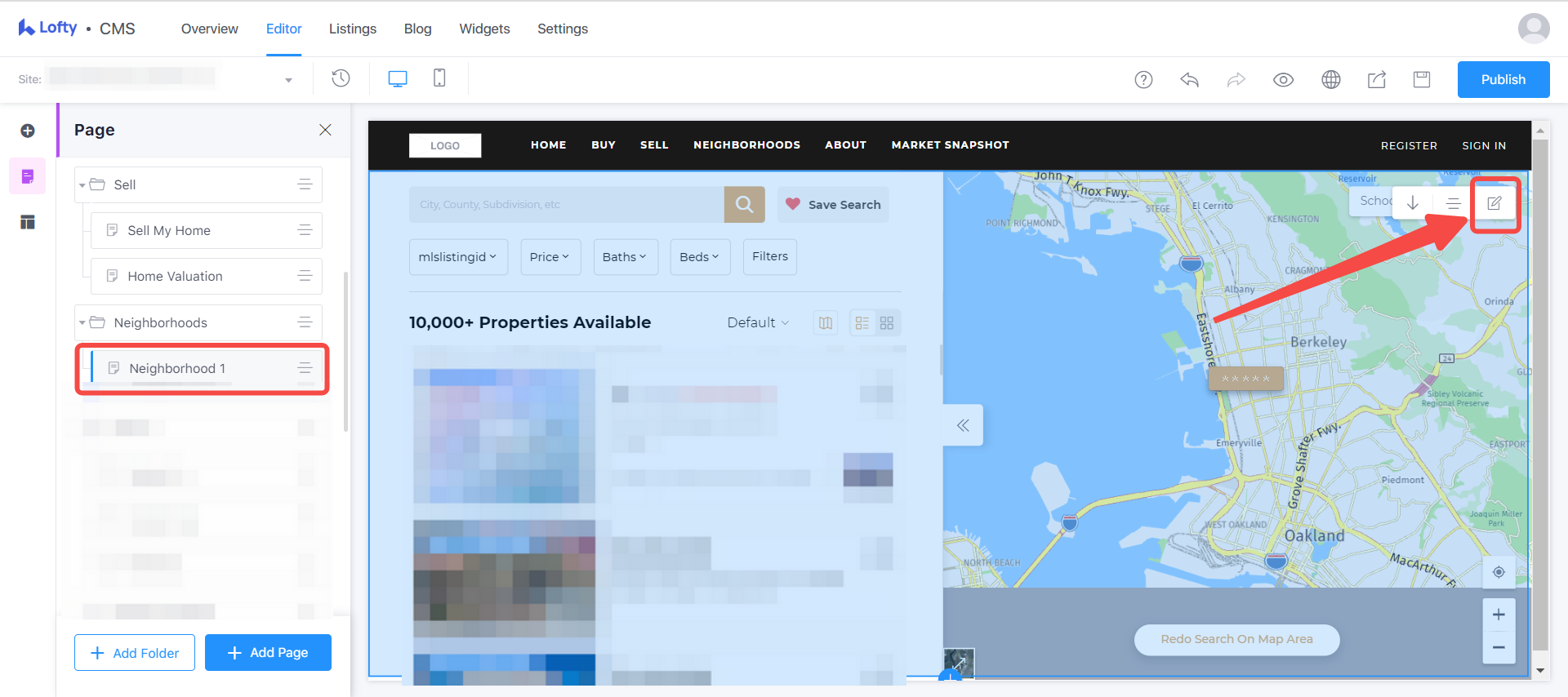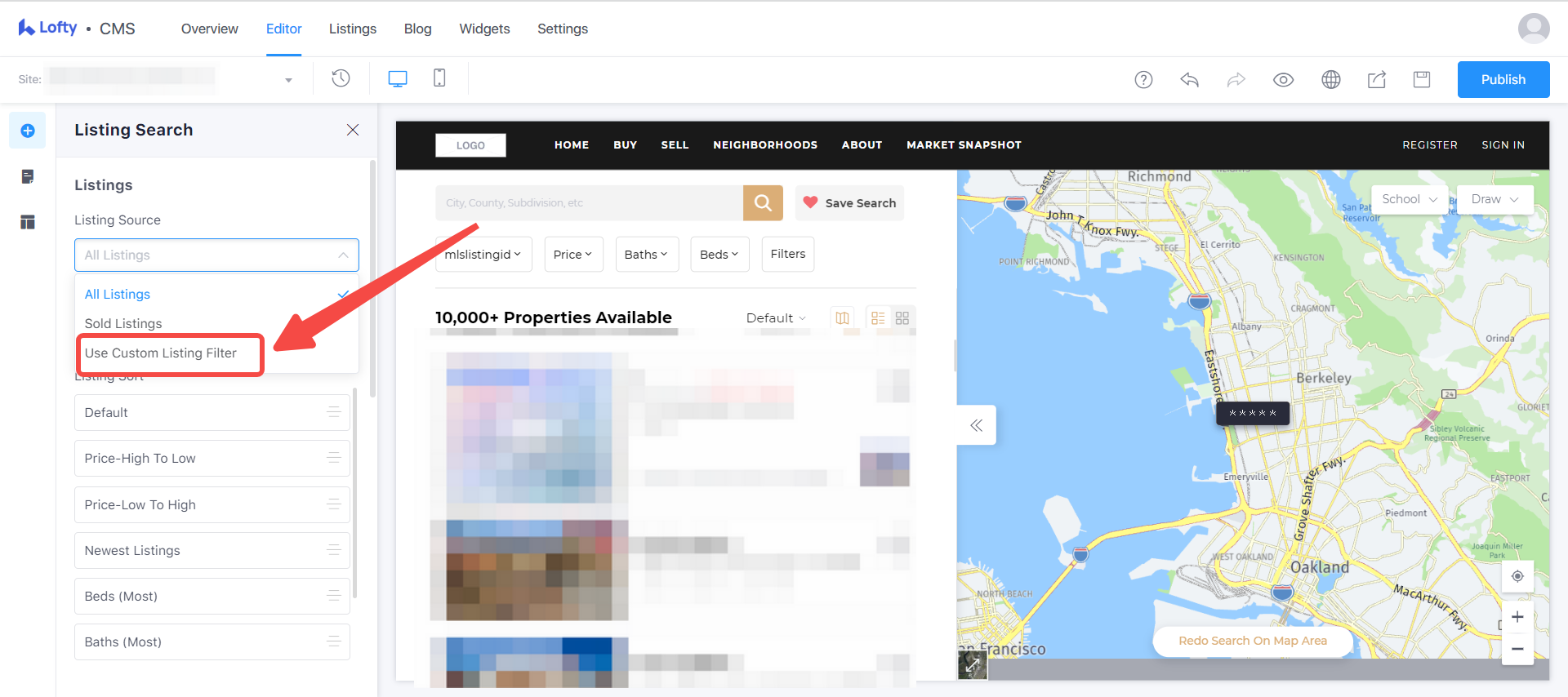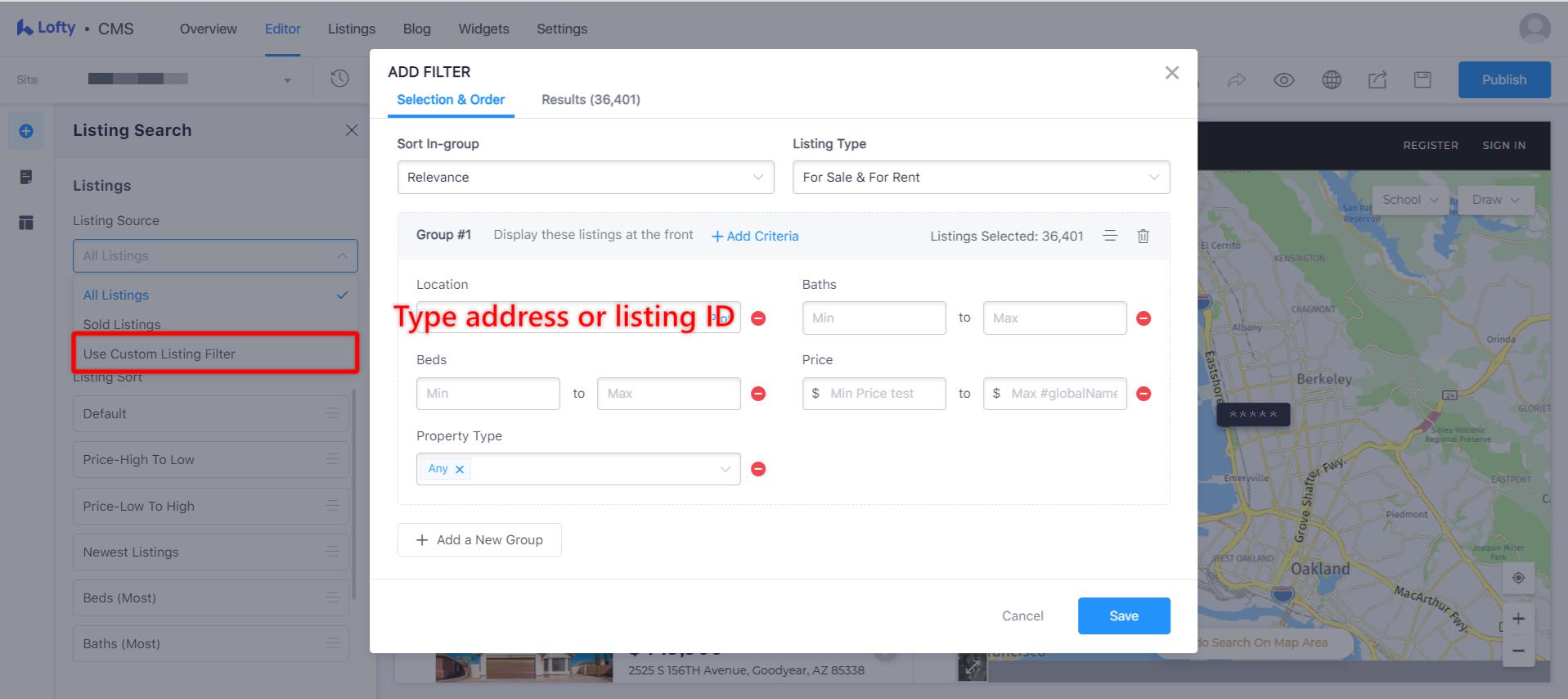 Home Evaluation
The Home Evaluation page will be accessible on the site, but when a lead enters an address they will not be able to automatically receive home value estimations. Instead, they will receive a message similar to the one below (with an actual headshot displayed, of course), letting the lead know that an agent will be reaching out. The lead address and contact information will be captured, allowing you to provide an accurate home evaluation and other information directly.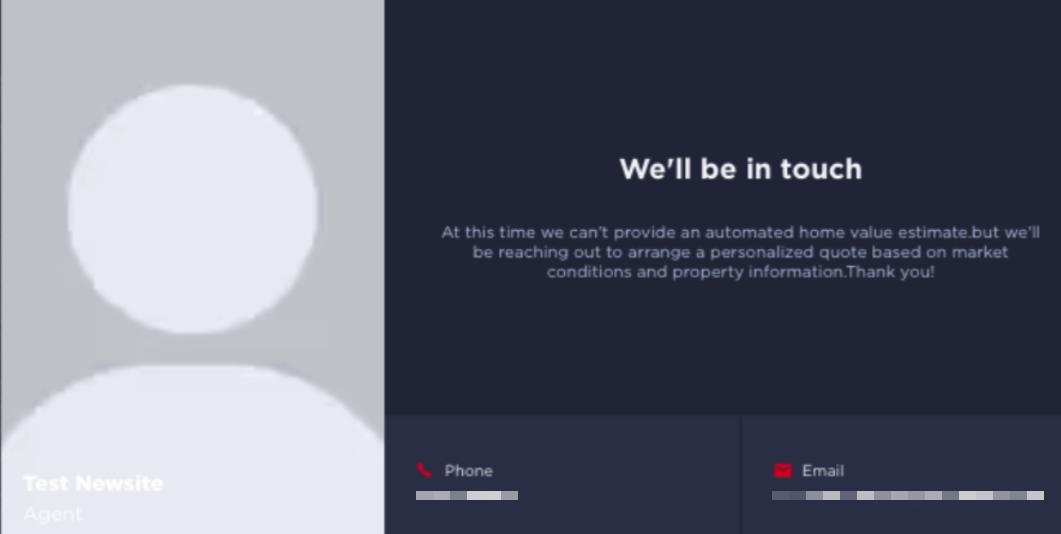 Mortgage/Affordability Calculators
There are several different options available to add to mortgage or affordability calculators on the website. Currently, those calculators will be represented in US dollars.
30-Minute Time Zones
30-minute time zones are not supported at this time within the Lofty platform. This means that the Newfoundland Time Zone (NT) is not supported in Lofty in the present version.

Self-Service Lead Generation
If you are interested in purchasing lead generation services via Lofty, please contact your CSM or Lofty Support (support@lofty.com). You are able to purchase lead generation in Canada, but the self-service options available via the Lofty Marketplace will not work to produce CPL estimates, etc. for Canada.
Listing Detail School Data
On listing detail pages of Lofty-built IDX webpages, school data is not available due to the fact that this is provided by the same provider as neighborhood data (see above) and is not available in Canada at the present time.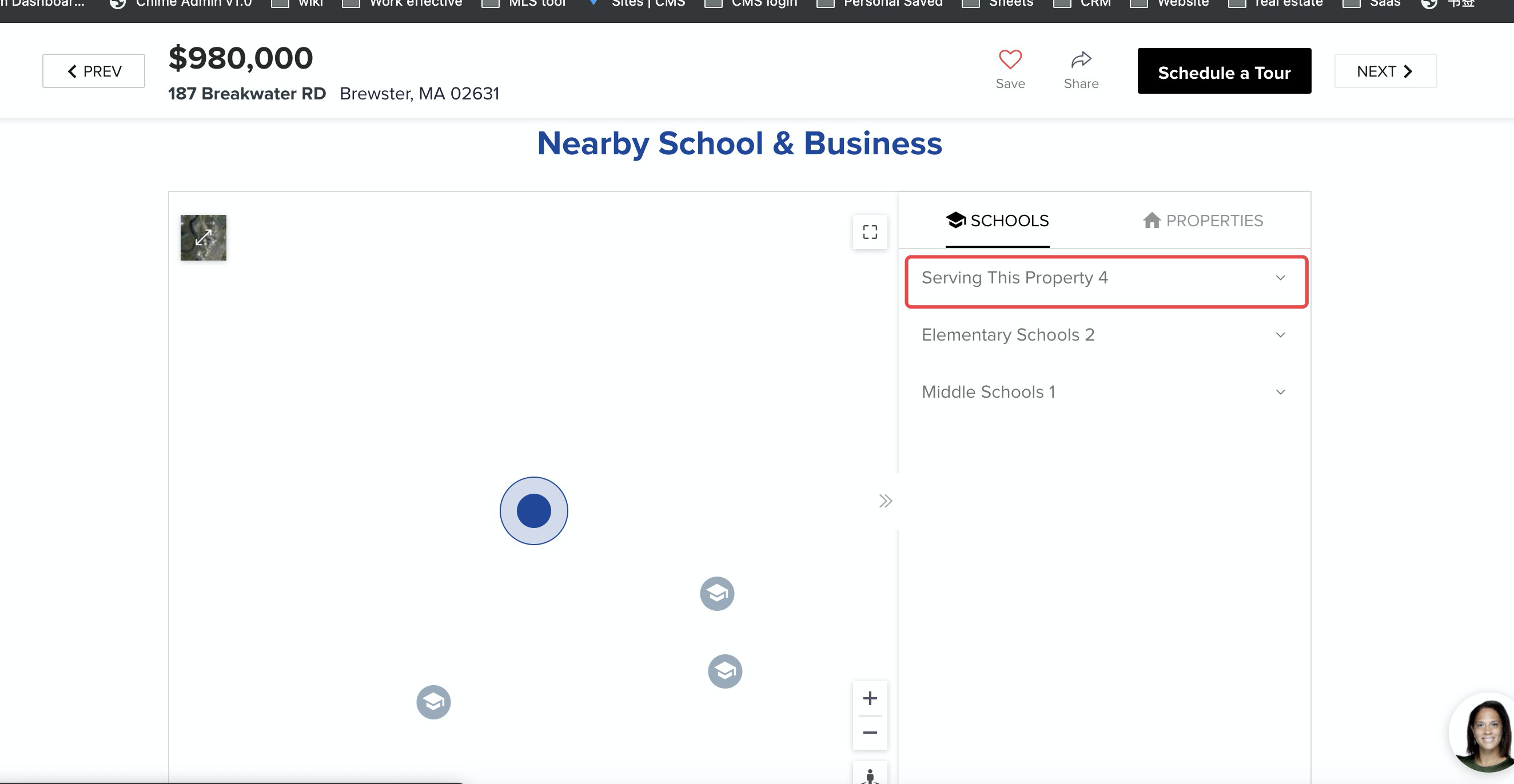 Postcards
Currently, Lofty postcards cannot be sent to addresses in Canada. Please see Self-Service Postcards for more information.
Geographic Farming
Similar to the above, this feature provides a postcard campaign. Lofty cannot send postcards to Canada, so this feature is not available. Please see Geographic Farming for more information.


CMA Tool Access
Lofty CRM Users in Canada who do have access to Sold Listing Data in their MLS (usually through a VOW connection) should have FULL FUNCTIONALITY of the Lofty CMA Tool. 


Home Report

This feature is not available because the loan type and the mortgage calculations are different from those in the US. Please see Home Report for more information.
Google Local Service Ads 

This feature is not available for Canadian clients. Please see Google Local Service Ads for more information.
FAQs
Can users in Canada use the Listing Discovery filters to search by alpha-numeric-based postal codes? 
Yes.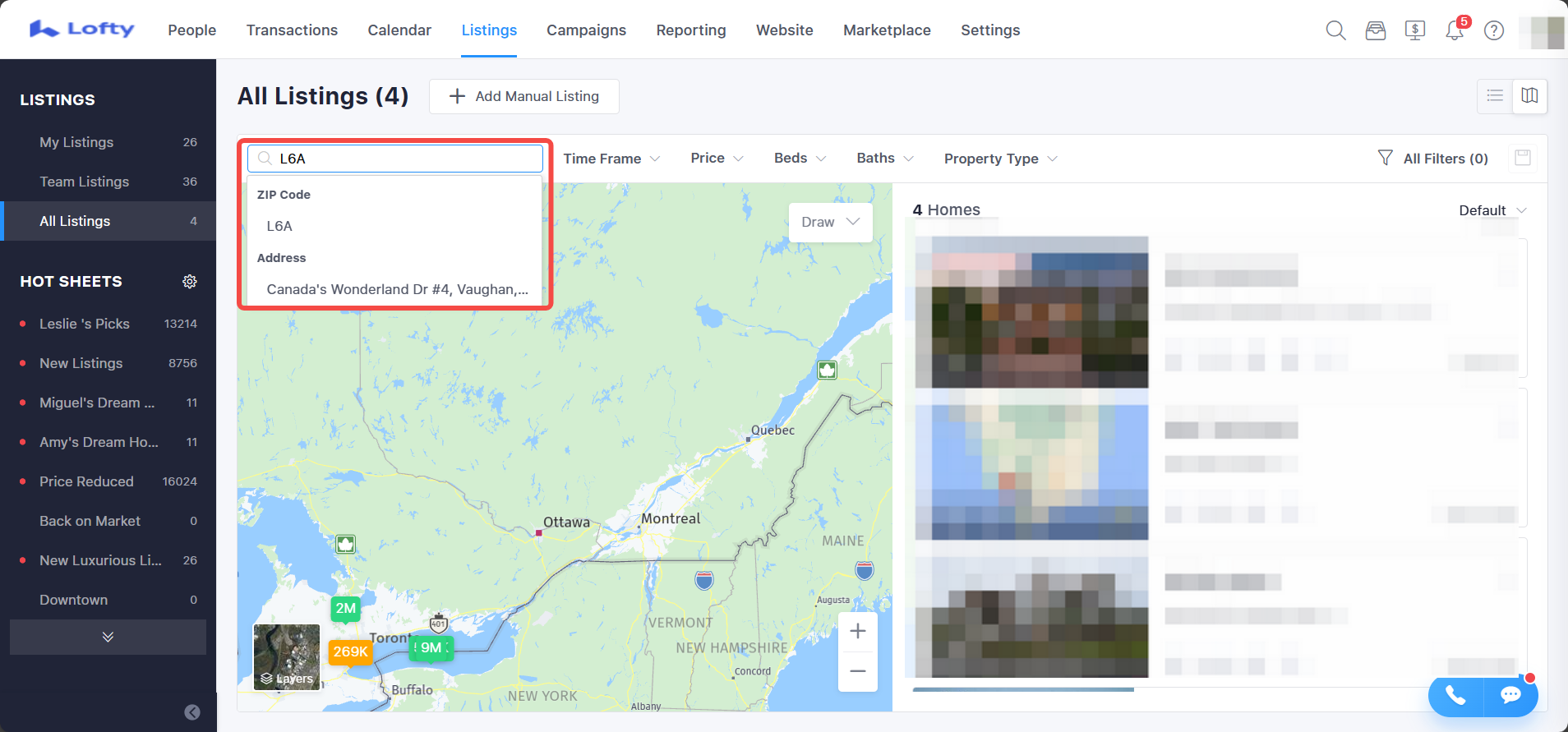 As a user in Canada, can I send Market Reports and Market Snapshots?
Yes, as long as the data needed for these features are provided by the MLS--specifically sold listing data. Not every MLS provides sold listing data. 
Questions?
If you have any questions regarding this topic or any others, please reach out to our Support Team via email at <support@lofty.com>, by phone at 1 (855) 981-7557, or by chat with us through your Lofty CRM.