Introduction
A "Blank Page" is simply a page with nothing on it other than a header and footer. Lofty users can add/remove blocks and edit blocks within this blank page to create their own page with this as a blank slate.
Adding a Blank Page
On the CMS Tool and while on the Page Editor, click on "Pages":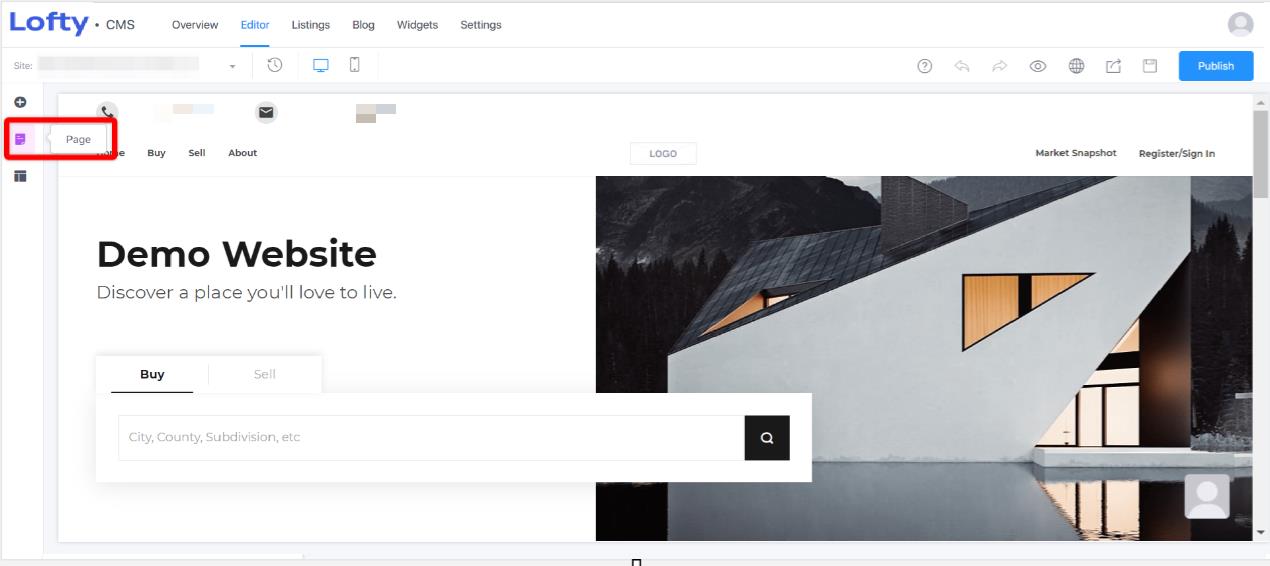 Click on "+ Add Page" at the bottom of the left menu: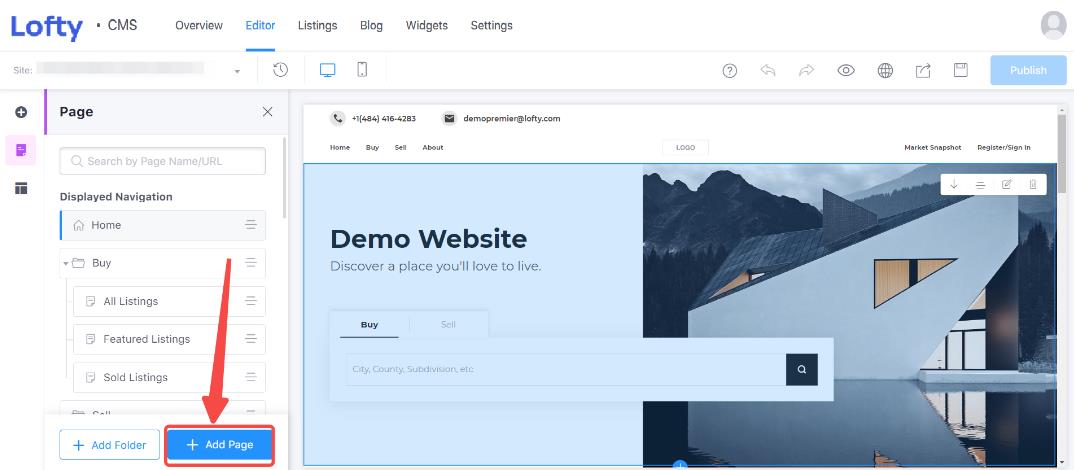 Click on the "Blank" template from the available options and then click on "Next":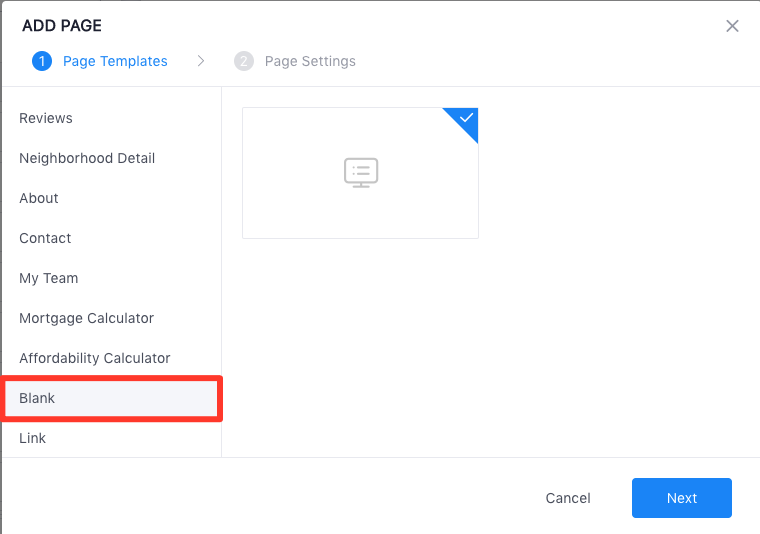 Adjust the page settings (see Add / Edit Website Pages) and then click on "Save":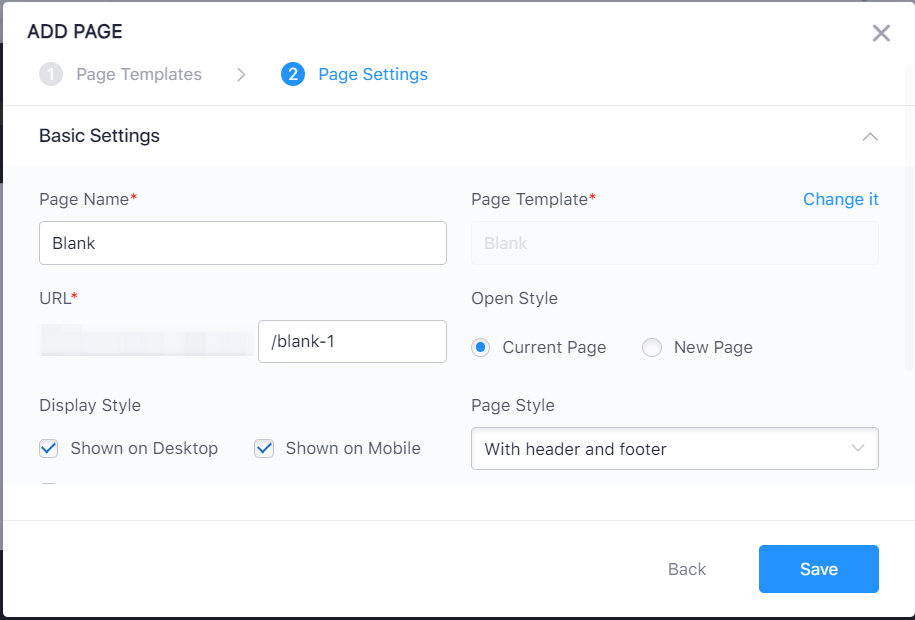 A new page is available to edit:
Instructions on how to add/adjust content on a page can be found in the following article: Add / Remove / Edit Blocks on Pages.
Questions?
If you have any questions regarding this topic or any others, please reach out to our Support Team via email at <support@lofty.com>, by phone at 1 (855) 981-7557, or by chat with us through your Lofty CRM.
Related terms: blank page, custom page, blank landing page