Introduction
The "Market Snapshot" page consists of four elements: (1) Search Bar, (2) Market Statistics, (3) Listing List, and (4) Contact Form. This is a default page on Lofty IDX websites so you can easily find it on the hidden menu (see Edit Website Navigation Bar) if you would like to use it, but you can also build multiple market snapshot pages based on the marketing areas that you service.
Here is an example of what this page typically looks like: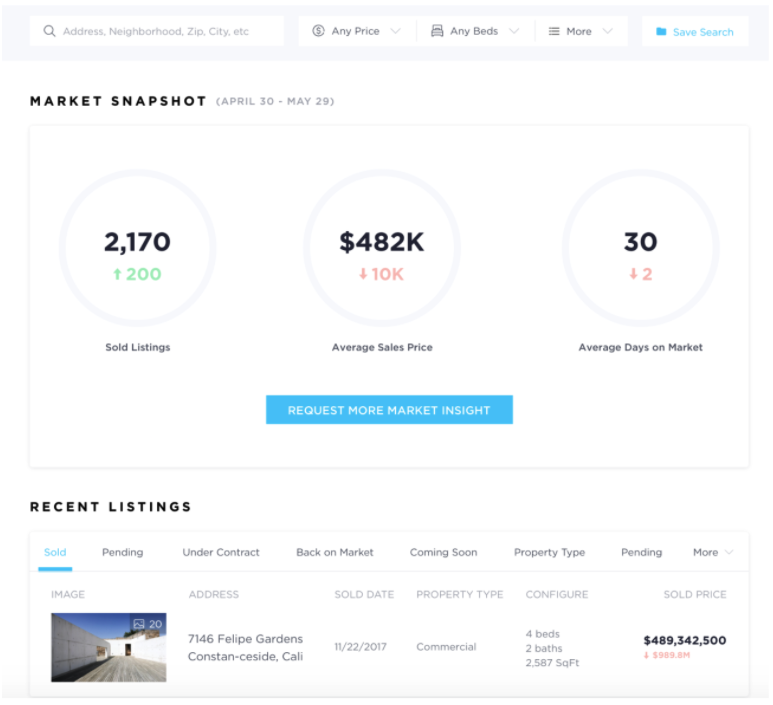 *Please also note that in an upcoming release, when a lead clicks on a link/button in a Market Snapshot email, they will also be taken to this page. Until that release, they will be taken to the old Market Snapshot pages which will still display content.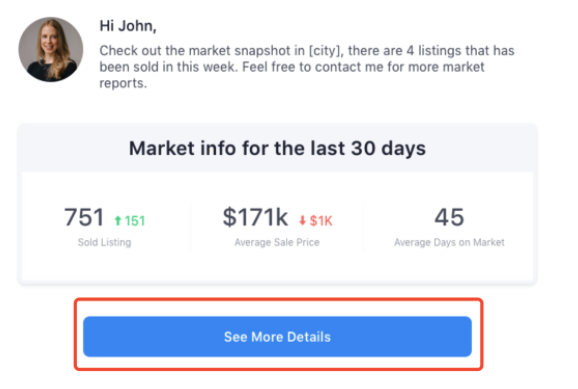 Market Snapshot Page Summary
Market Snapshot Page Breakdown
(1) Search Bar
Site visitors can change the search criteria based on the information they are looking for. This will display the local market trends that they might be interested in.
*IMPORTANT: Please note that site visitors must input at least one location criteria in order for information to be displayed on this snapshot page.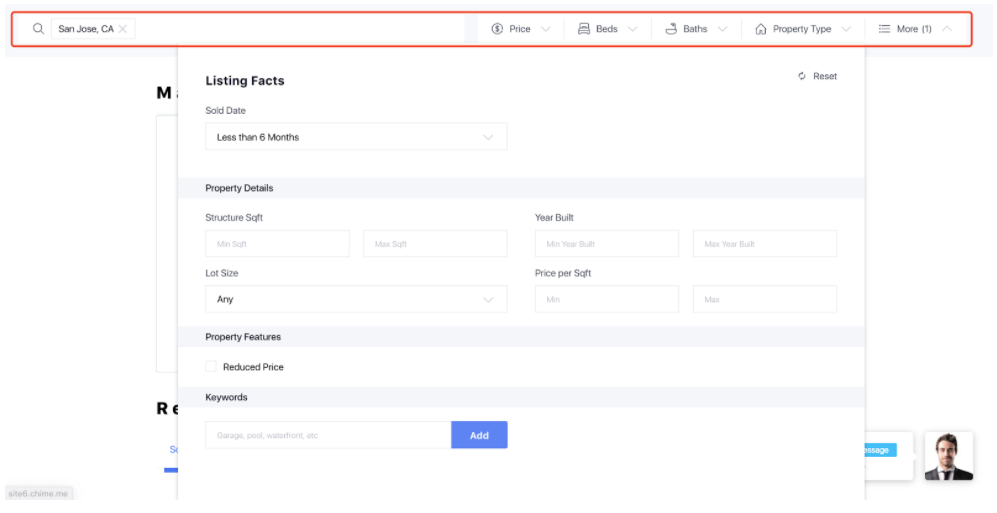 (2) Market Statistics
Site visitors can view the sales statistics for the last 30 days. The system will also compare the data from the last 60 days to show how the market might be changing.
*IMPORTANT: Please note that some MLSs may not provide sold listings to Lofty. Without sold listings, this report cannot be generated.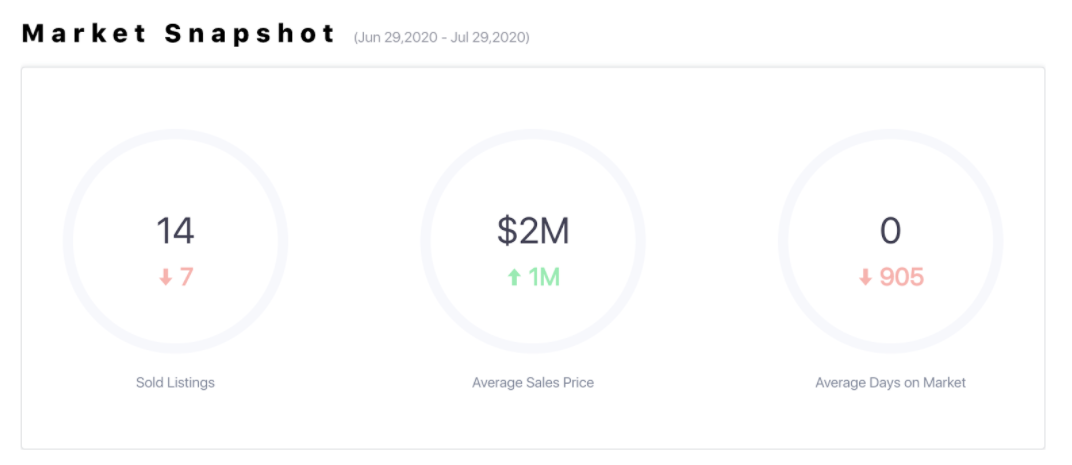 (3) Listing List
The system will sort the listings based on the different Listing Status, So visitors can know the details about how the market changes.
*IMPORTANT: Please note that the sold listings displayed here are restricted by the "Sold Date" filter under the advanced search panel (see Listing Filter Basics).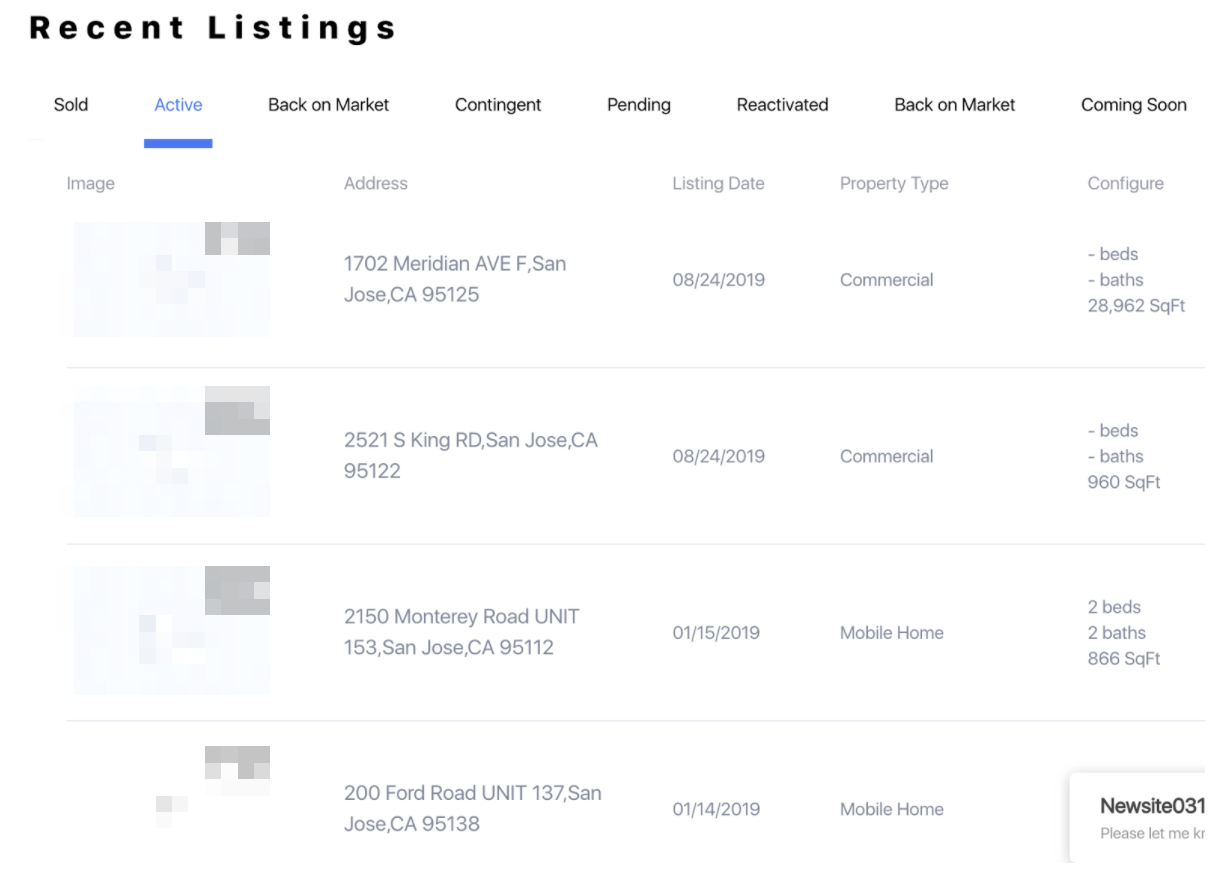 (4) Contact Form
This is basically the same as other contact forms used throughout the website. See Form Block.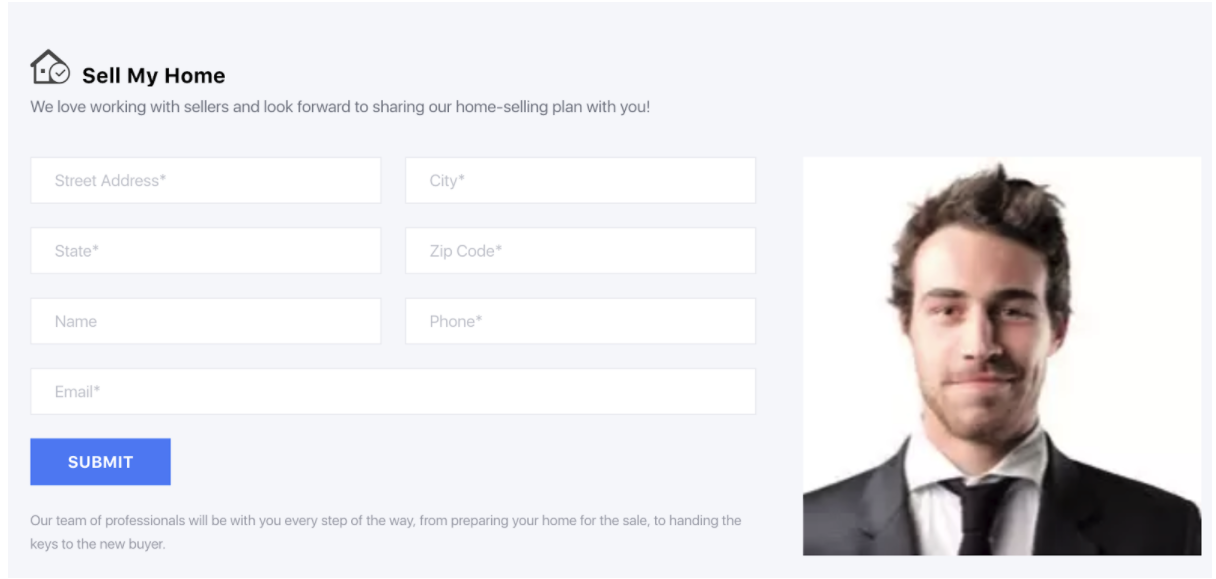 Adding a New Market Snapshot Page
To create a new Market Snapshot page, open the CMS Tool, navigate to the Page Editor, and click on the "Pages" button in the top-left: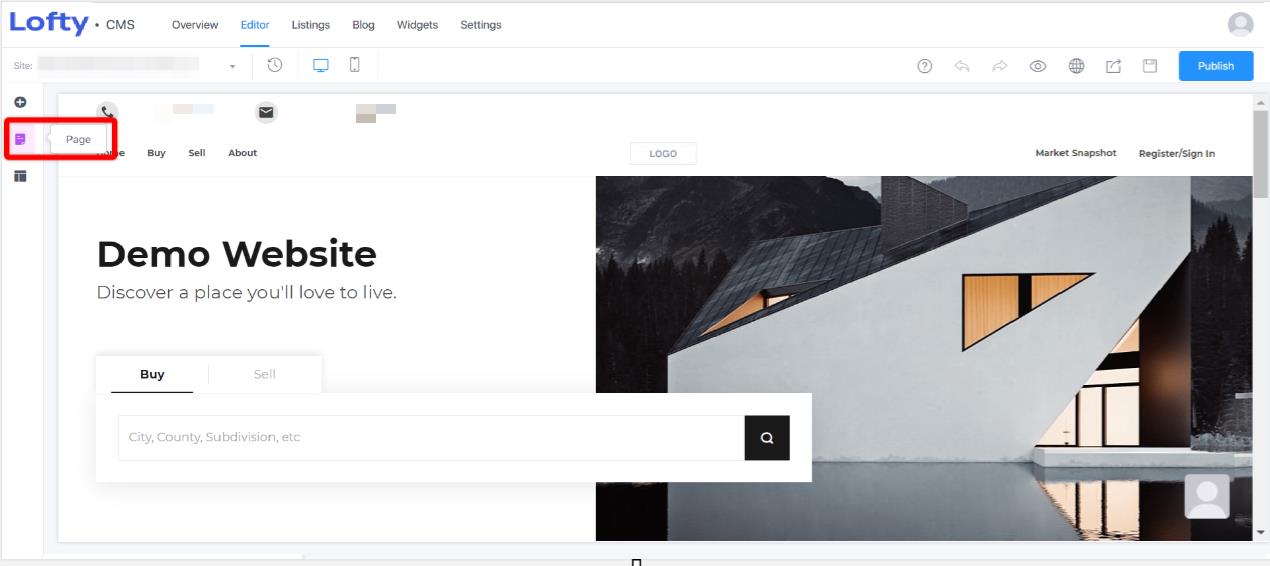 Click on "+ Add Page" at the bottom of the menu: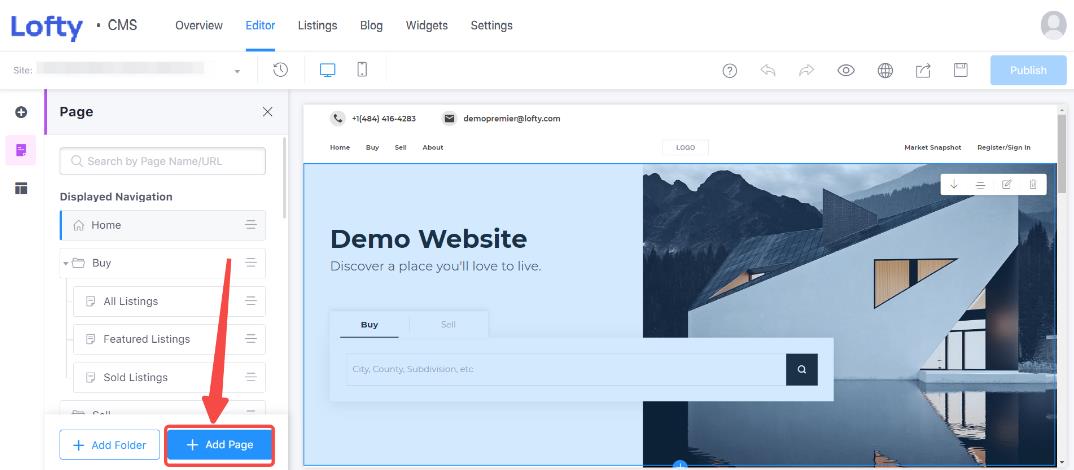 Choose a template under the "Market Snapshot" category: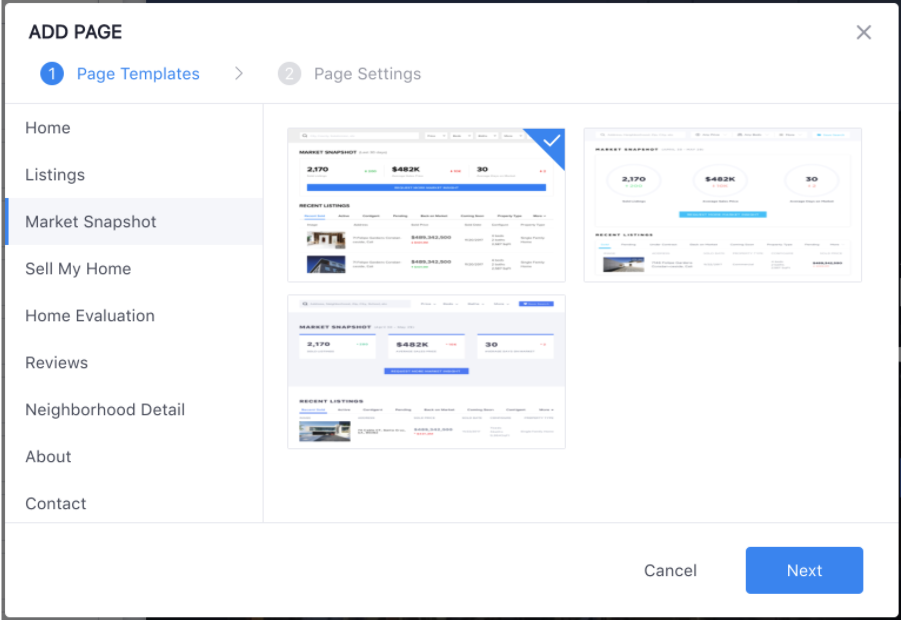 Set up the basic configuration for a page and click "Save":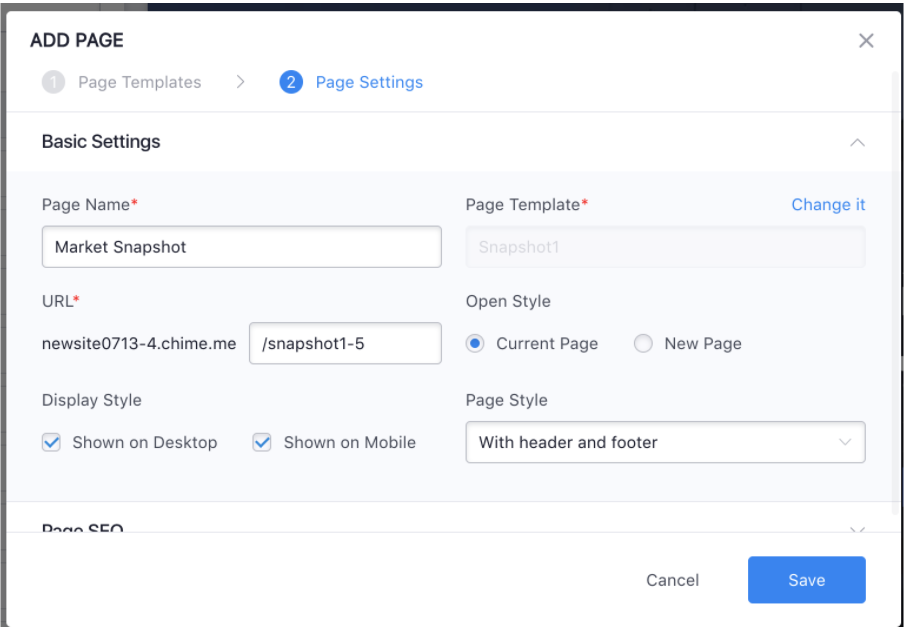 Edit the Market Snapshot Block
Please reference the following article for more instructions: Market Snapshot Block.
Questions?
If you have any questions regarding this topic or any others, please reach out to our Support Team via email at <support@lofty.com>, by phone at 1 (855) 981-7557, or by chat with us through your Lofty CRM.
Related terms: Market snapshot block