Introduction
A "Link Page" is simply a page that appears on the navigation menu that, when clicked, will take the visitor to the indicated destination page which can be either an internal Lofty page or an external page on another website. Lofty users cannot add/remove blocks and edit blocks within this type of page unless it is built on Lofty.
Adding a Link Page
On the CMS Tool and while on the Page Editor, click on "Pages":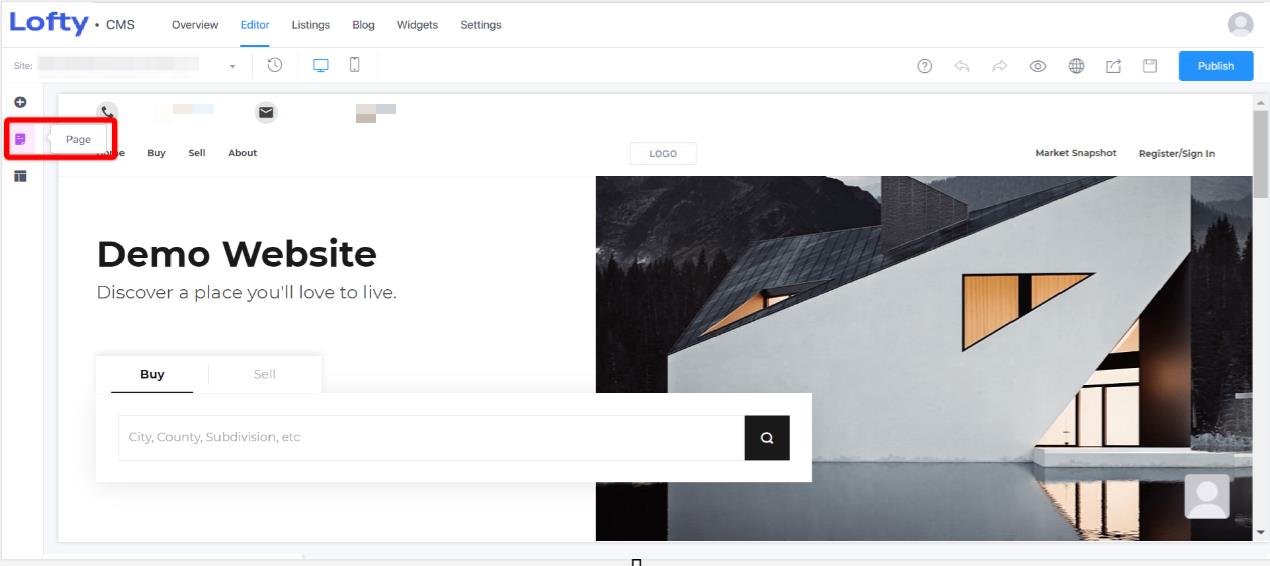 Click on "+ Add Page" at the bottom of the left menu: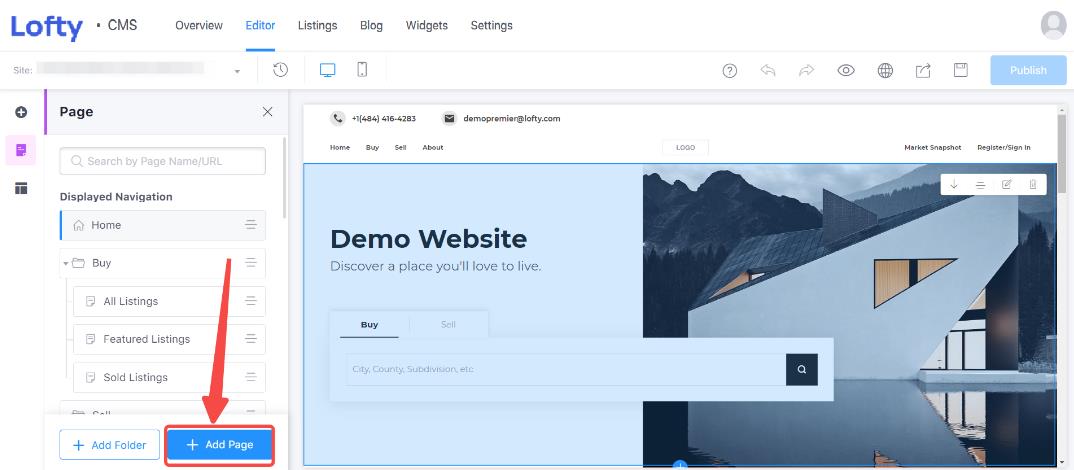 Click on the "Link" template from the available options and then click on "Next":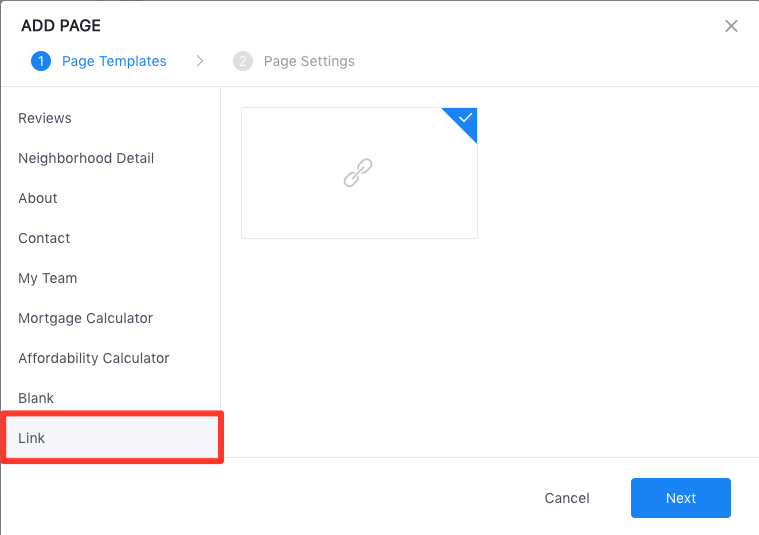 Adjust the link settings and then click on "Save" to add the link:
Page Name. This is what will actually be displayed on the navigation menu.
URL. Must begin with an "HTTP" or "HTTPS"
Open Style. "Current Page" means that when clicked it will change the page to the destination page added in the URL. "New Page" means that it will open a new tab/window depending on browser settings.
Display Style. Toggle on/off whether this should display on the menu when the site is being viewed on either a computer or a mobile device.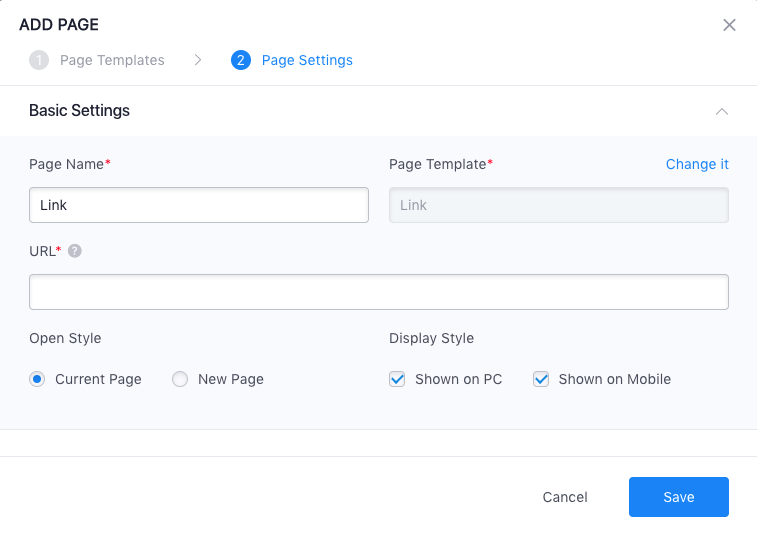 The linked page will now appear on the "Hidden Navigation" and can be moved to where you would like it to display. 
Questions?
If you have any questions regarding this topic or any others, please reach out to our Support Team via email at <support@lofty.com>, by phone at 1 (855) 981-7557, or by chat with us through your Lofty CRM.
Related terms: link page, hyperlink, redirect