Introduction
If you have a new lead that you would like to add to the CRM in order to communicate with them, track their progress, etc., this can be done by navigating to the People Page and then clicking on the "+ Add Lead" button:

Once you click the "+ Add Lead" button, there will be a pop-up window where you can input the lead's information. You must enter the lead's first name when adding the lead. Remember that you can always go back and add/edit more details to a lead's profile after they have already been added.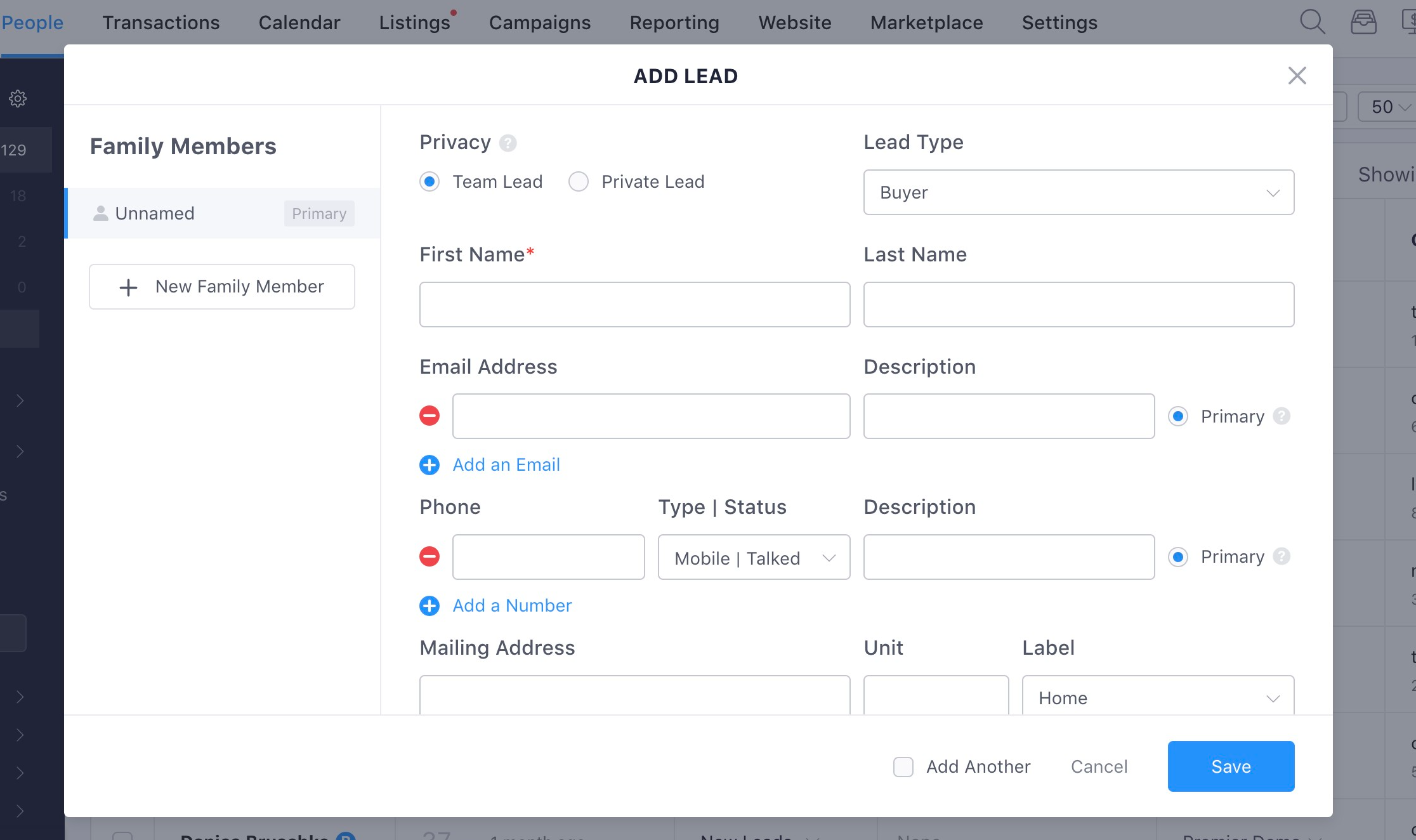 A few important things to keep in mind when adding a lead:
Privacy
Please reference the following article to learn more: Lead Privacy: Team Leads vs. Private Leads.
Phone Type | Status
If the lead's number is labeled as landline/DNC number/DNC Contact, the lead will not receive any auto texts.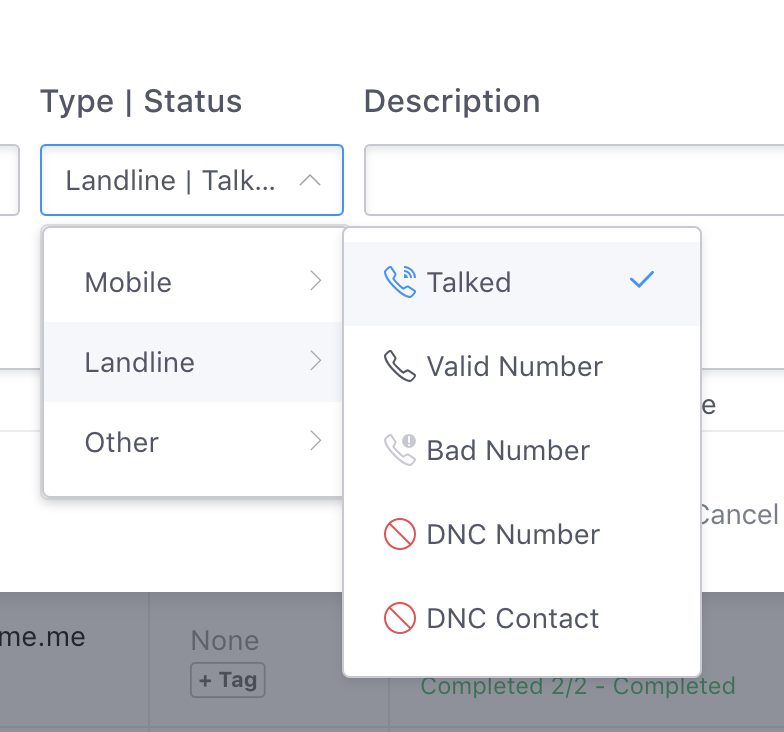 Property Address
The system will add a property to the lead automatically once you enter the address in this field.

Source
The source will default to "Other" but there is a drop-down menu available that can be used to select any of the existing sources already in the database.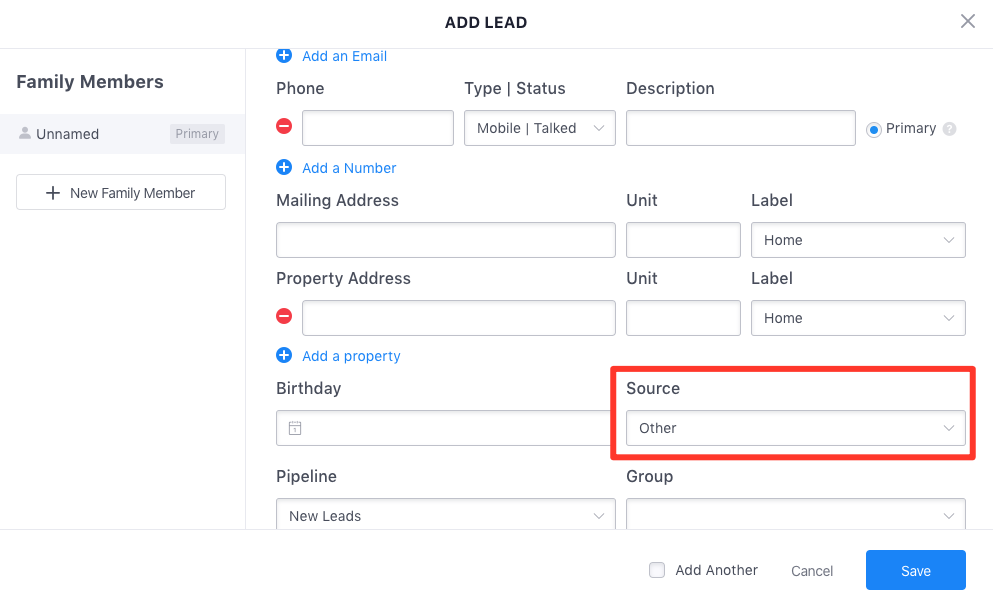 Custom Fields
Lofty supports using custom fields when adding leads. You can set up custom fields in Lofty settings and then they will appear on the pop-up window for you to use. Please reference this article for more information: How to use Custom Fields.

Send Welcome Email
The system will send a welcome email to the lead with the login info of your IDX website. Their activity on the IDX website will then be tracked automatically.

Family Member
You can add additional family members to the lead if you have enough information. For more instructions on how this works, please reference this article: How to Manage the Family Members of a Lead.

Once all of the information has been entered correctly, click on the "Save" button to create your new lead!
Adding Agents as Leads
A user's email address can be used as both an agent/user login as well as an email address assigned to a lead. Admins may be interested in adding their new team members as a way to provide them with training via an automated Smart Plan that they have built out, for example. The email address can only be used one time per team as a lead as well. 

Questions?
If you have any questions regarding this topic or any others, please reach out to our Support Team via email at <support@lofty.com>, by phone at 1 (855) 981-7557, or chat with us through your CRM.