Introduction
We offer White Labeling for our Enterprise and Multi-Team Clients. There are five settings that will be available, Brand Logo, Brand Domain, Brand Login Page, Company/Brand Name, and Brand Email Signature Template. These will allow for multiple assets to be edited to match your organization's theme. 
Note: Current logic does not support lenders logging in via white label domain.
Usage
A new setting is available under Settings > White Label.
Enterprise Account View: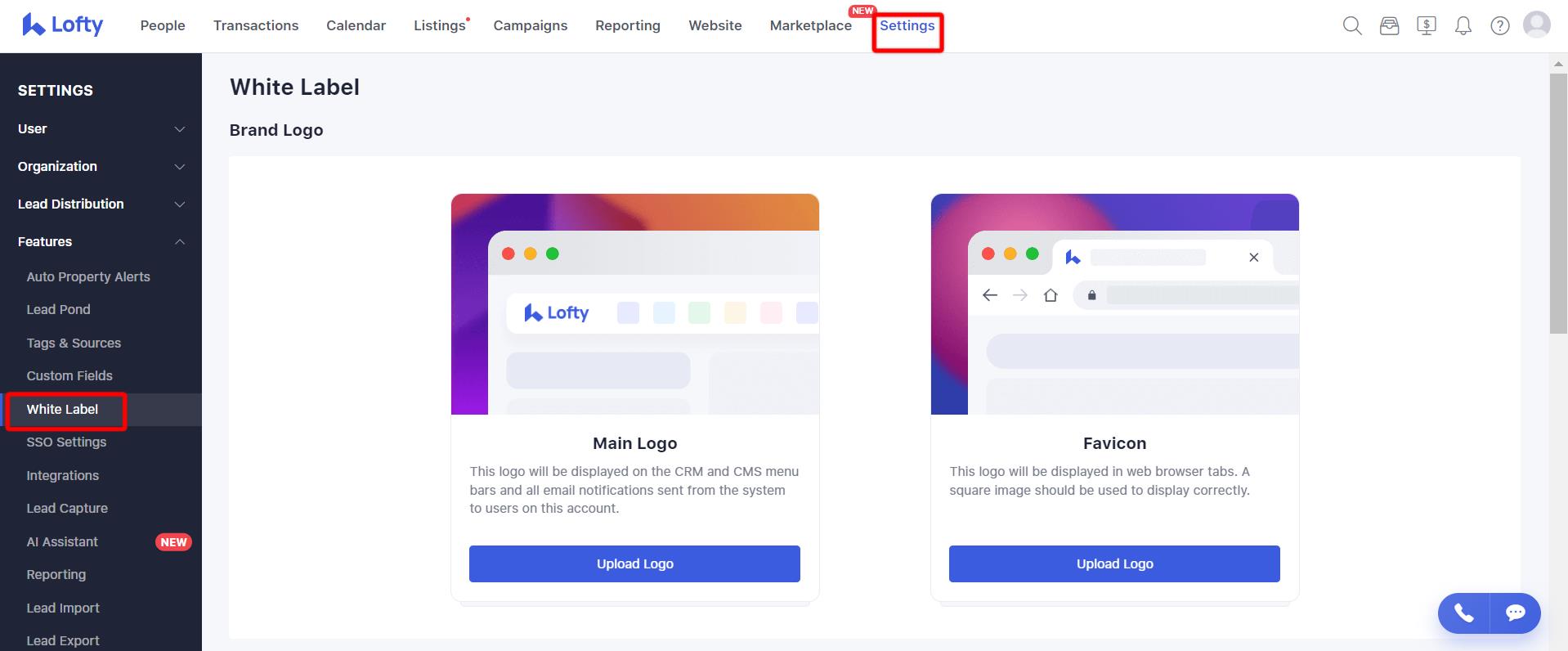 Multi-Team Account View: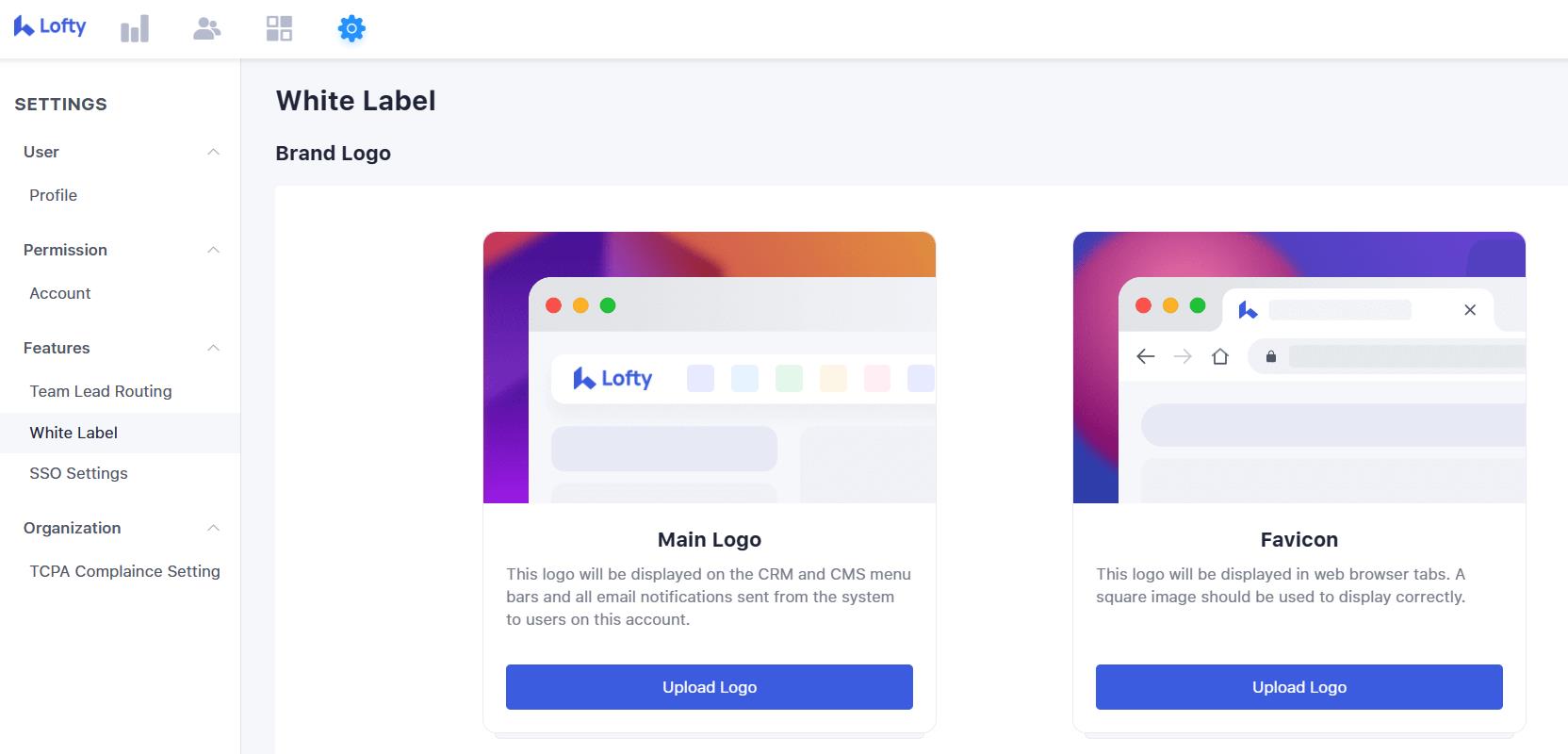 There are five settings that will be available here–each outlined below.
(1) Brand Logo
Use this setting to add/edit your logos in the following locations within the Lofty platform:
Main Logo

CRM
CMS (website editor)
Brand login page (see #3 below)
All email notifications sent from the system to users on this account 

Favicon

Small logo displayed in browser tabs
It will not

 

display in Safari due to browser limitations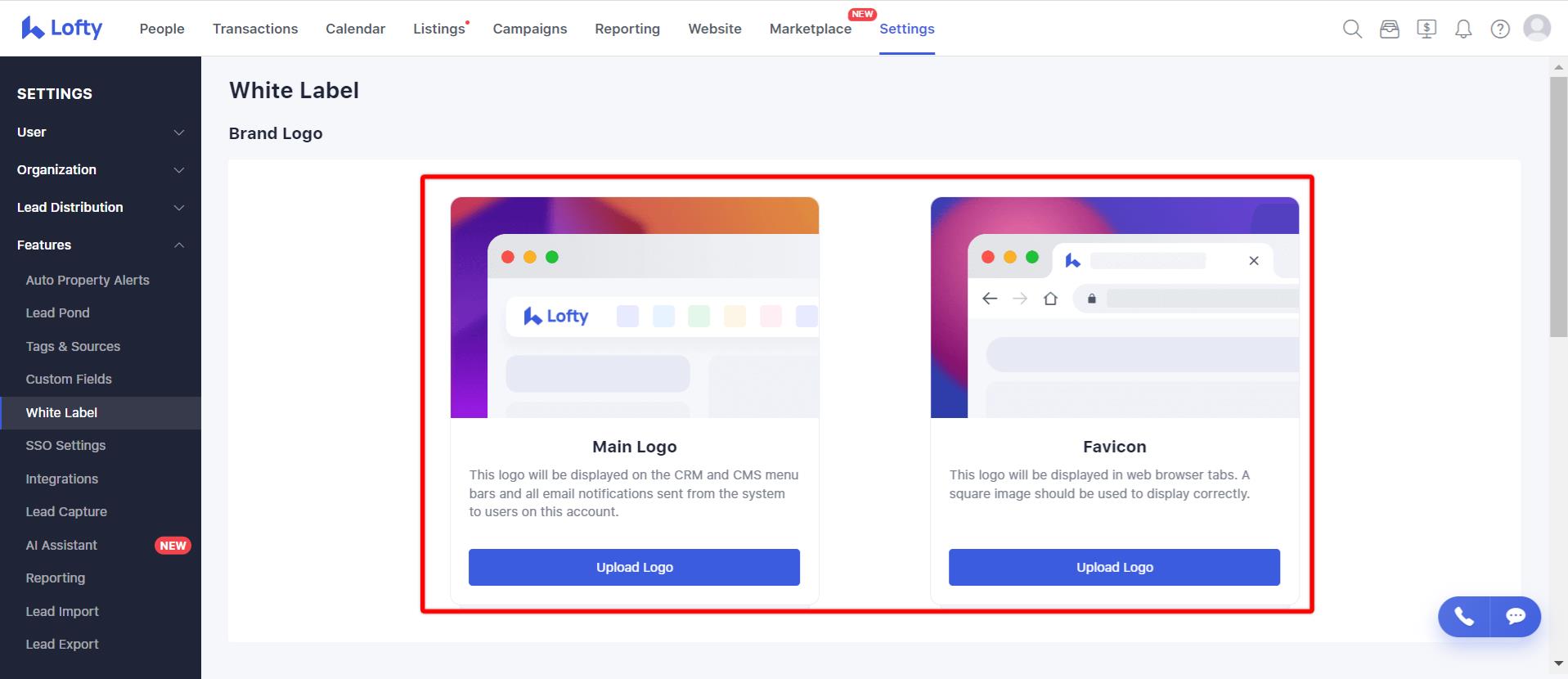 Here are samples of the Main Logo being changed: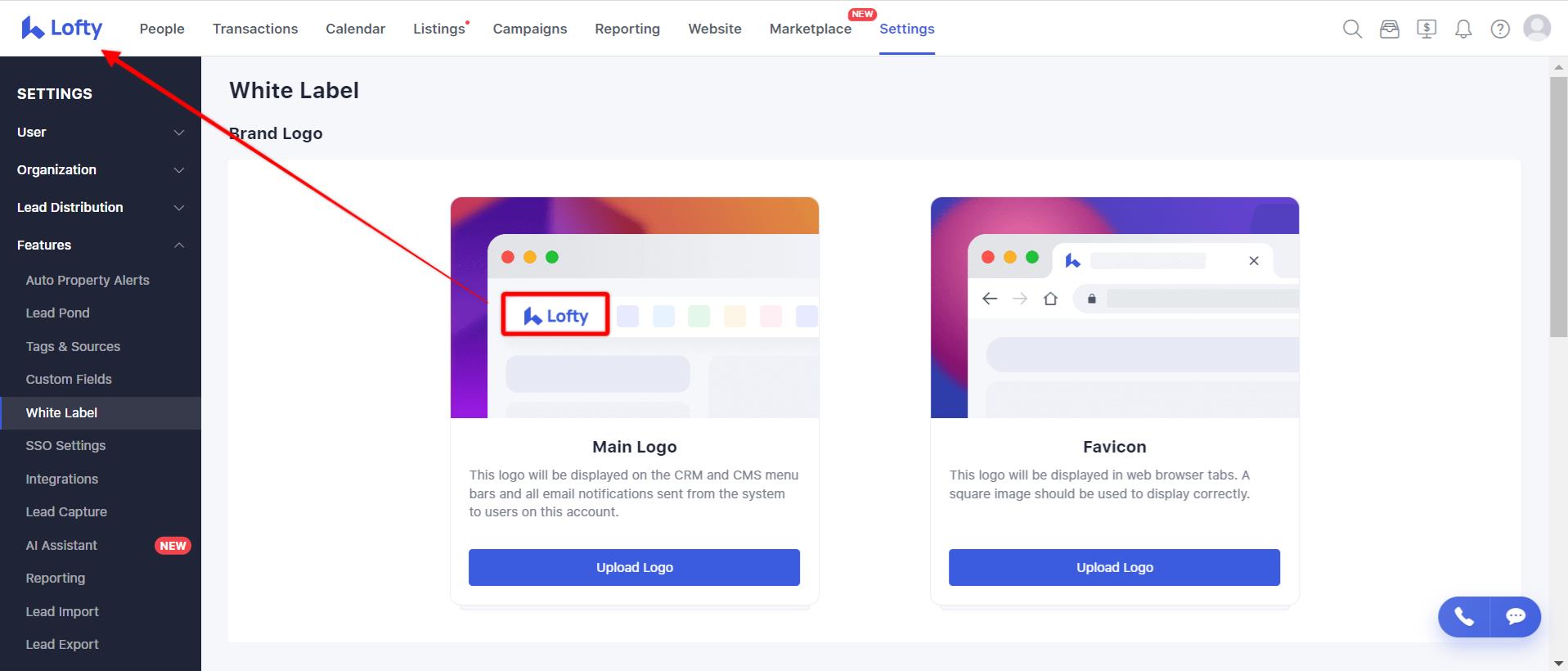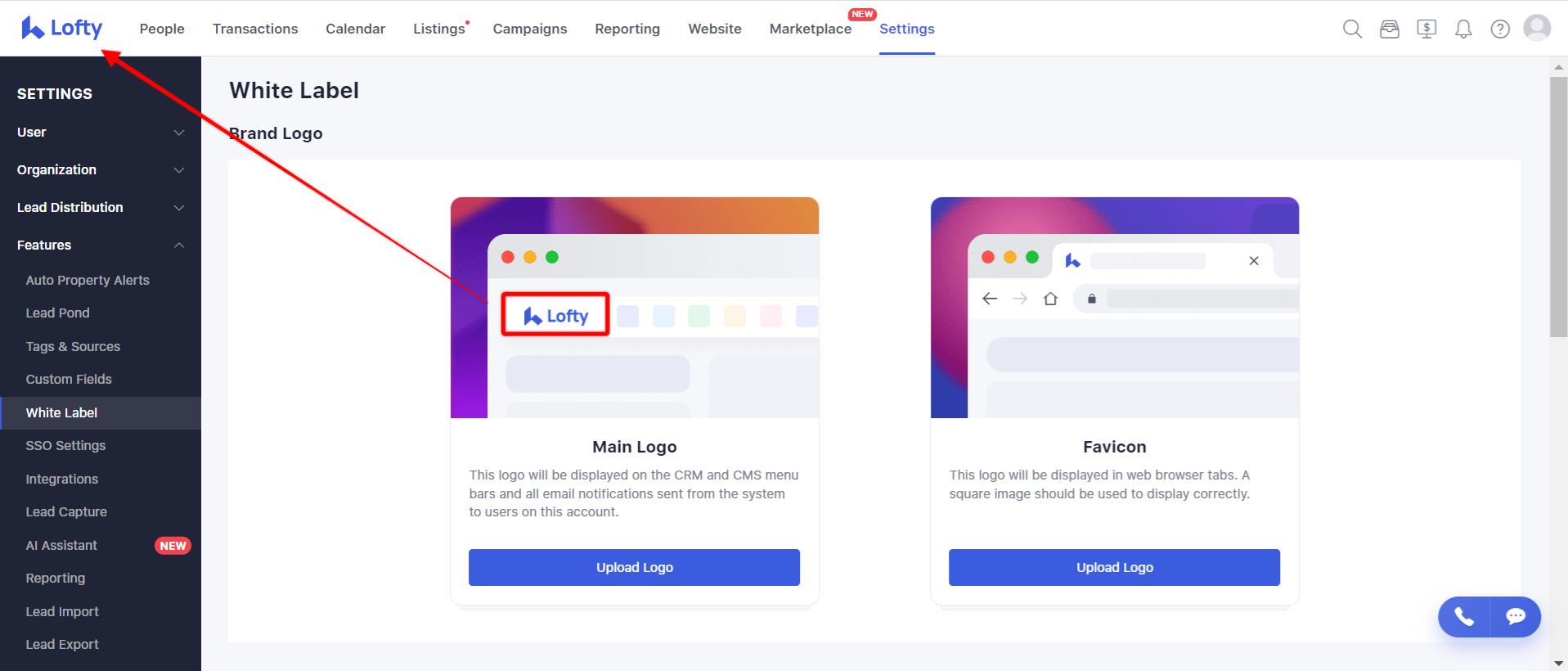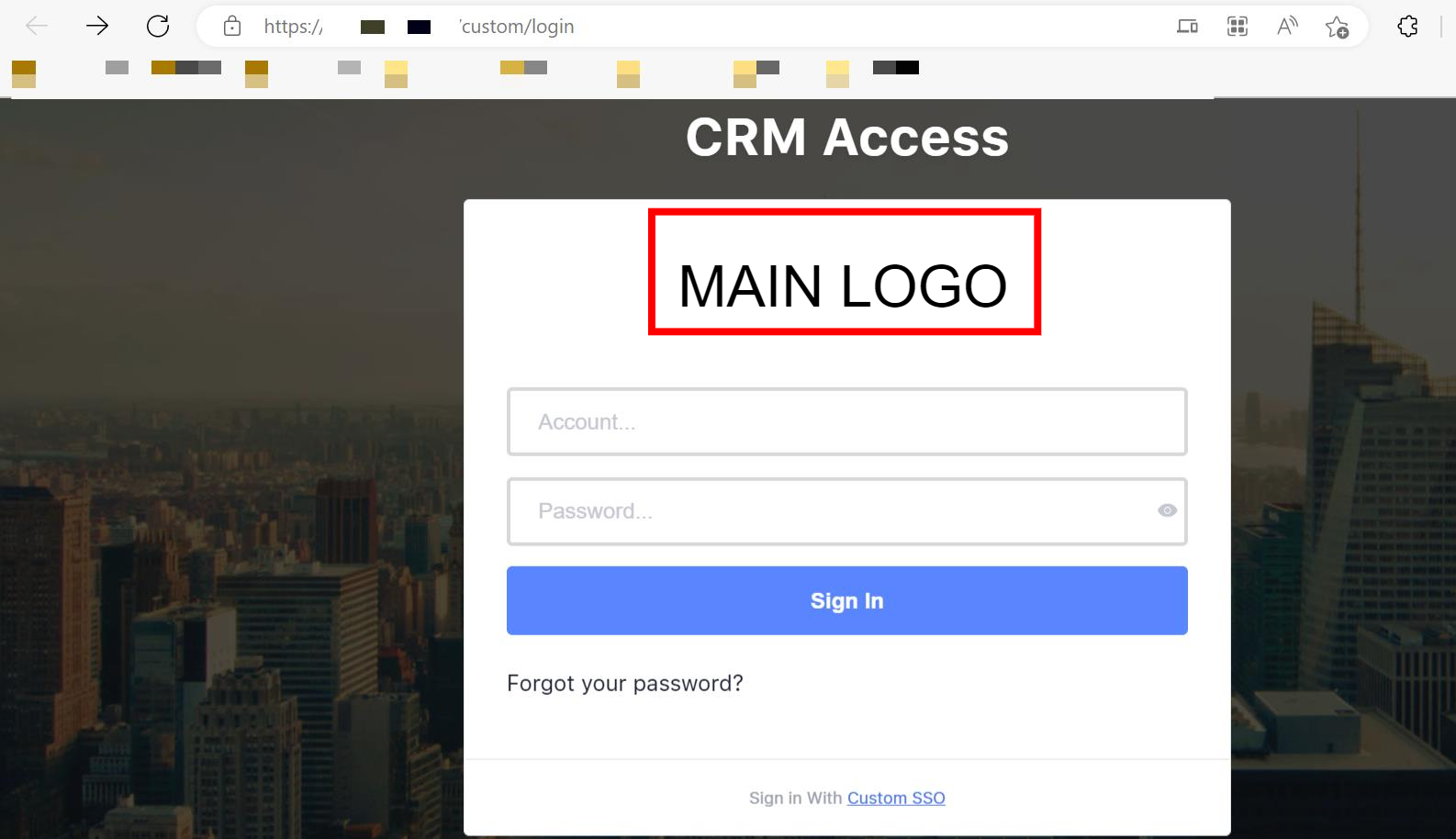 And another sample of the Favicon that is changed: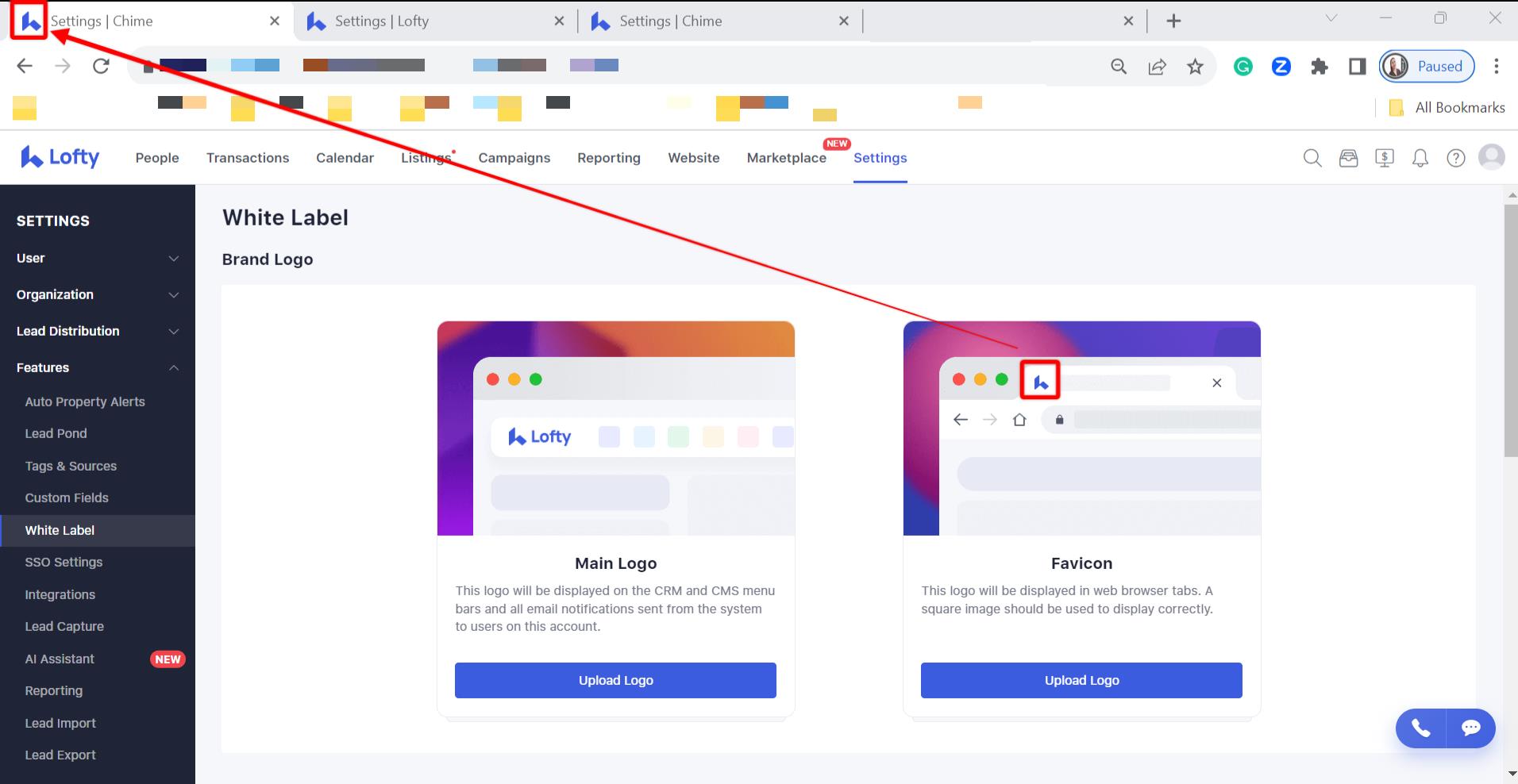 (2) Brand Domain
By default, the Lofty platform is accessed by navigating to https://lofty.com/. With this update, you can now access Lofty via a custom URL for a domain that you already own or one that you want to purchase.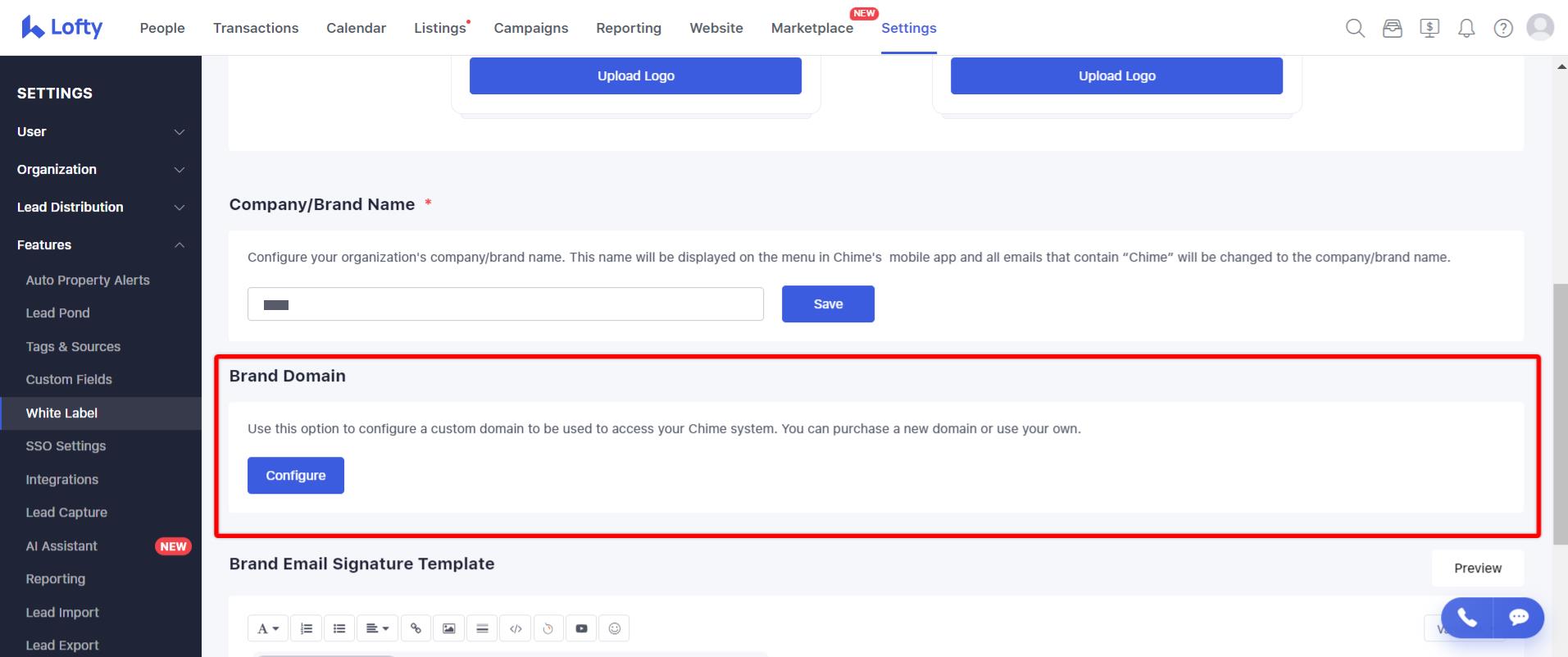 *NOTE: This will change the entire URL structure for pages in your account so please be aware of how this might affect direct links to lead profiles, etc. 

Click the Configure button to start this setup. 

Choose either "Use Your Own Domain" or "Get a New Domain" and then click the Next button.

If you choose to set up your own domain, you will be guided through the steps to configure your domain.
***DNS Note: Update the A-record of the chosen domain and point to 184.169.237.53 or 13.52.69.132.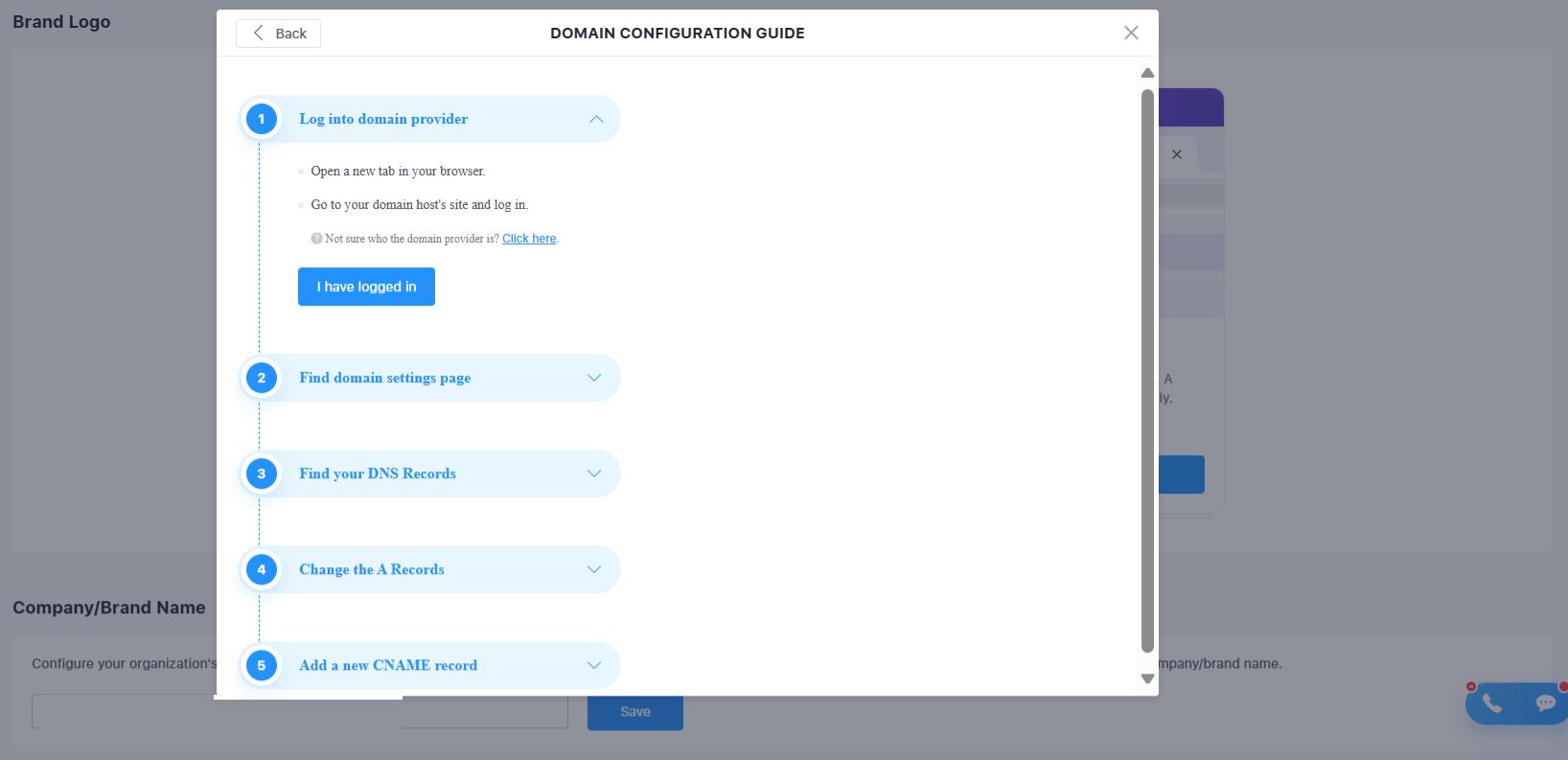 If you pause in the middle of the process, it will allow you to Continue the Setup at any time.

Once you have configured your domain you can deactivate it at any time if you would like. You will see a prompt warning you of what this will change if you continue.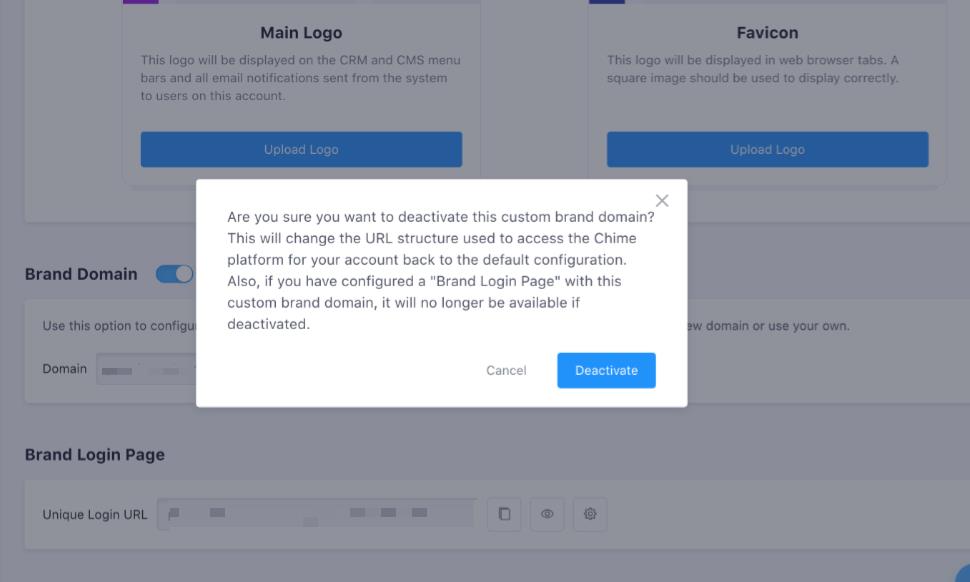 You can also change the domain if you would like to use a different one: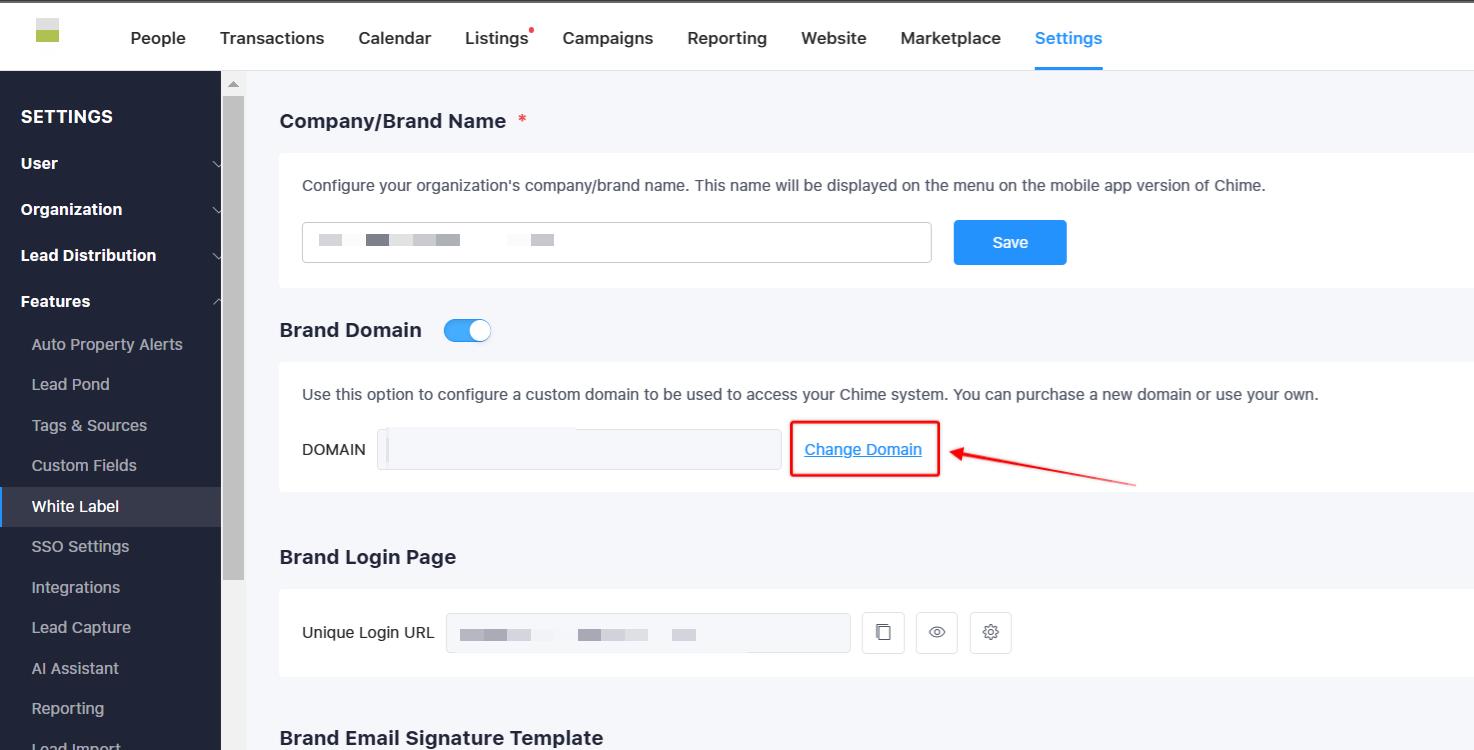 (3) Brand Login Page
Once the Brand Domain is configured as outlined above, a new setting for the Brand Login Page will be available to edit. This is the page that users on your account will use to access Lofty instead of https://lofty.com/.
*Note: Even with a custom brand login page configured, users can still access their account via https://lofty.com/ if needed.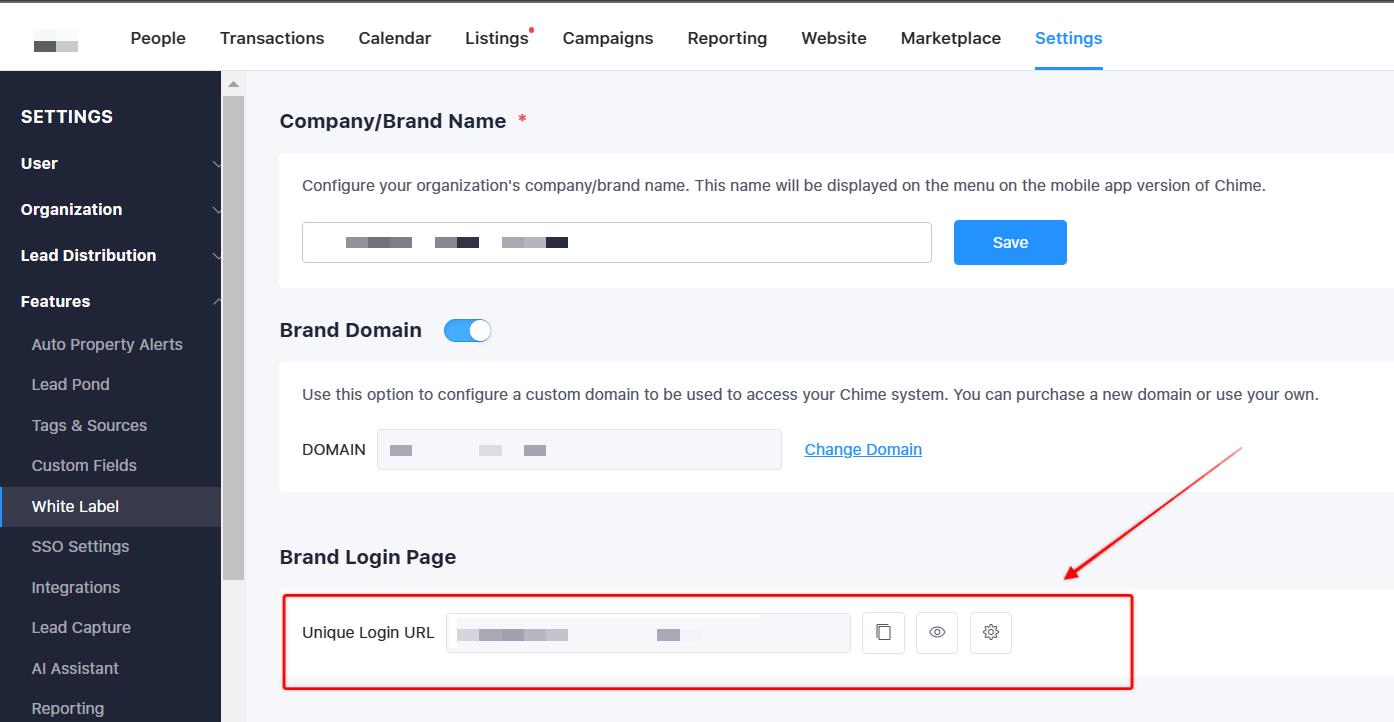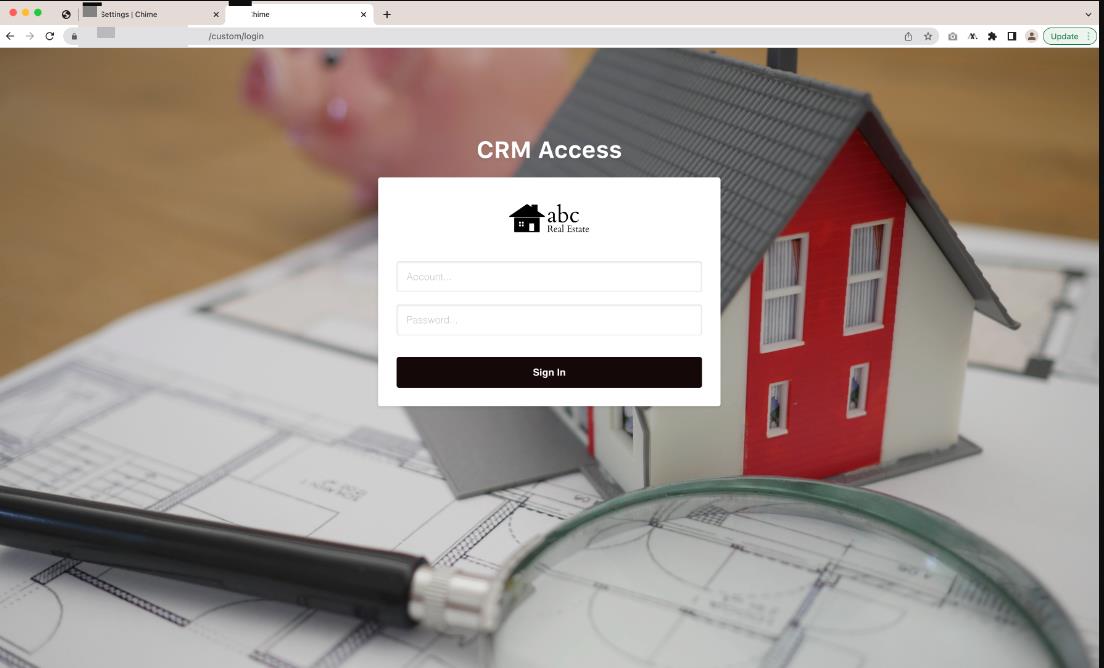 Click on the Edit icon to make changes to the login page. Currently, the last part of the URL cannot be customized and is auto-populated.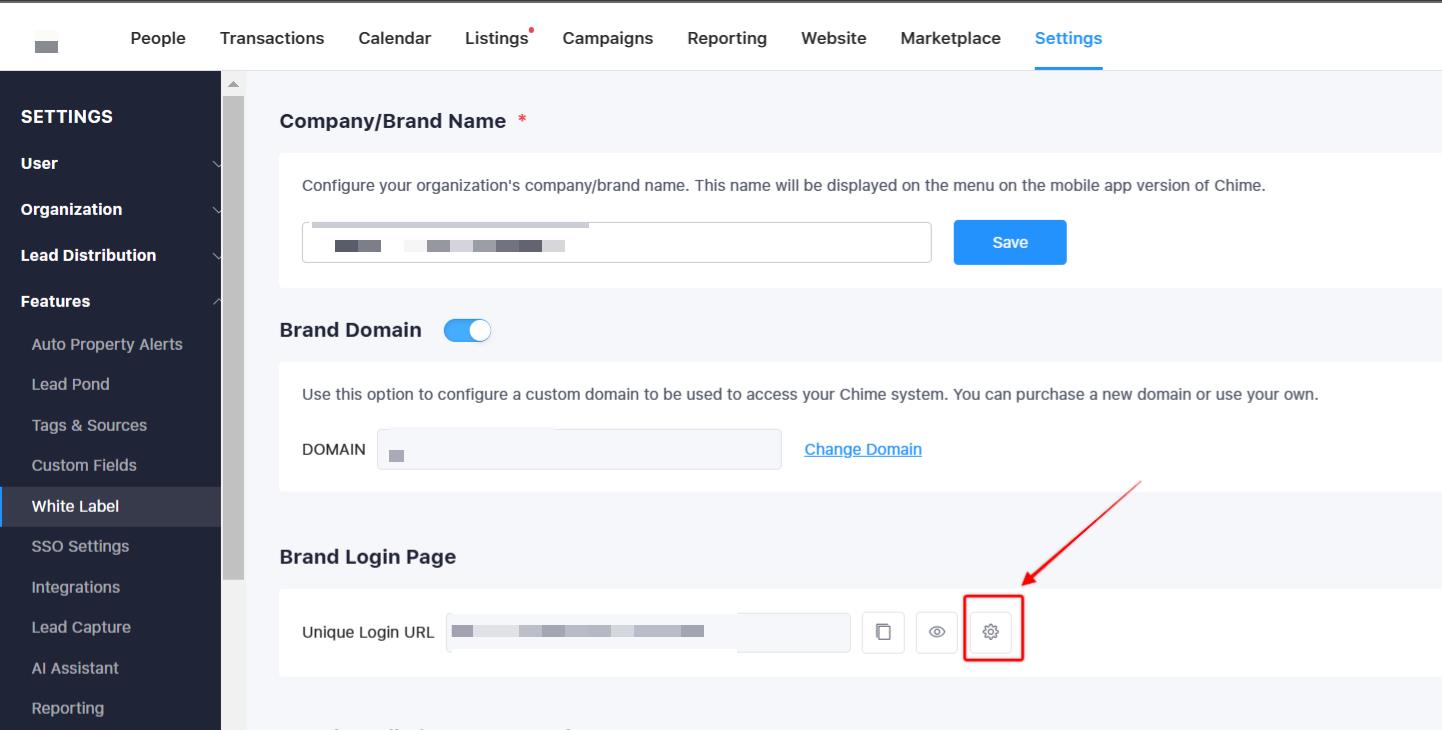 The following can be edited for the login page:
Page Title
Background

System Default
Color
Image

"Sign In" Button Text
"Sign In" Button Text Color
"Sign In" Button Color
*Note: The logo will sync from the logo settings configured in #1.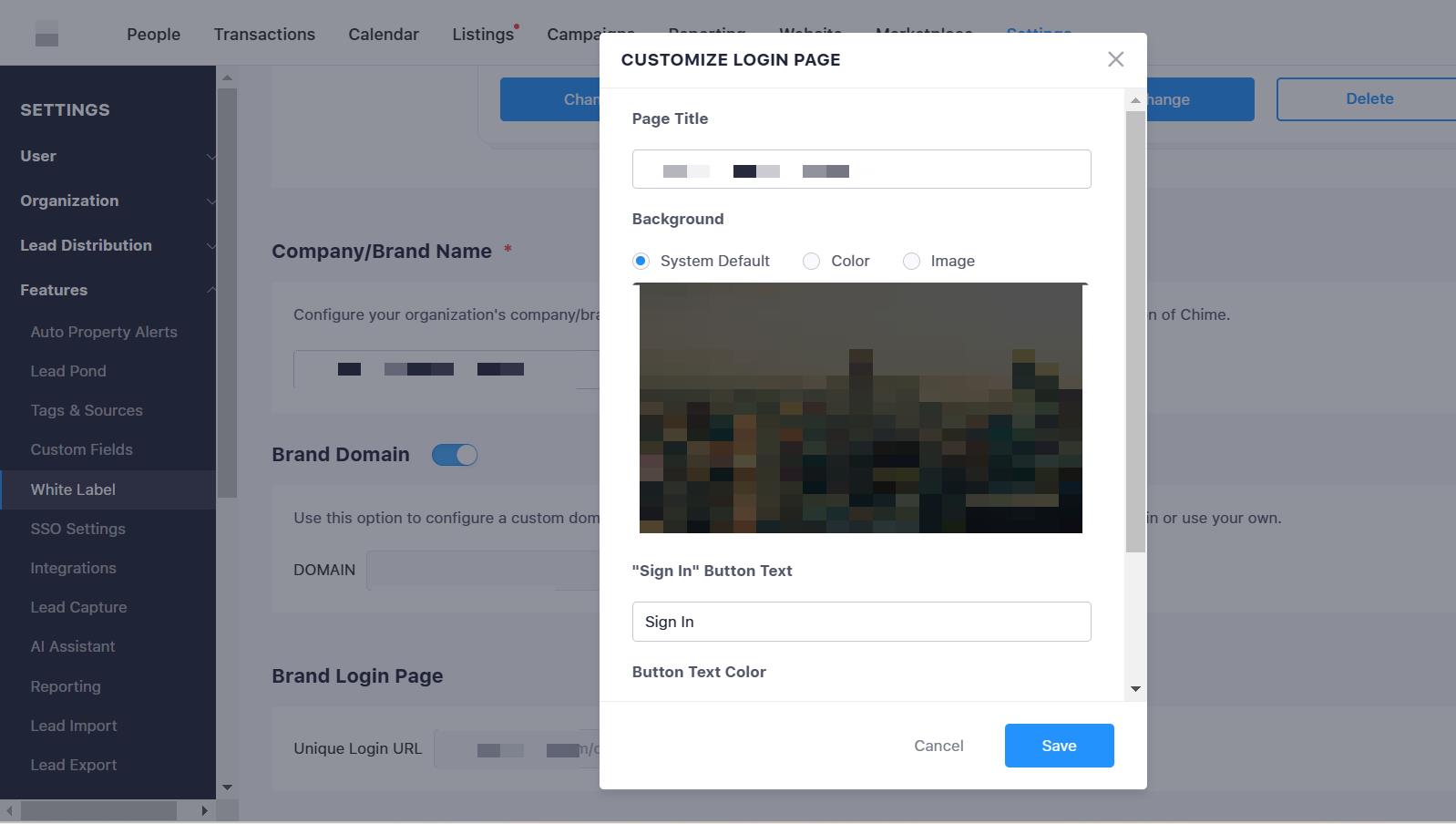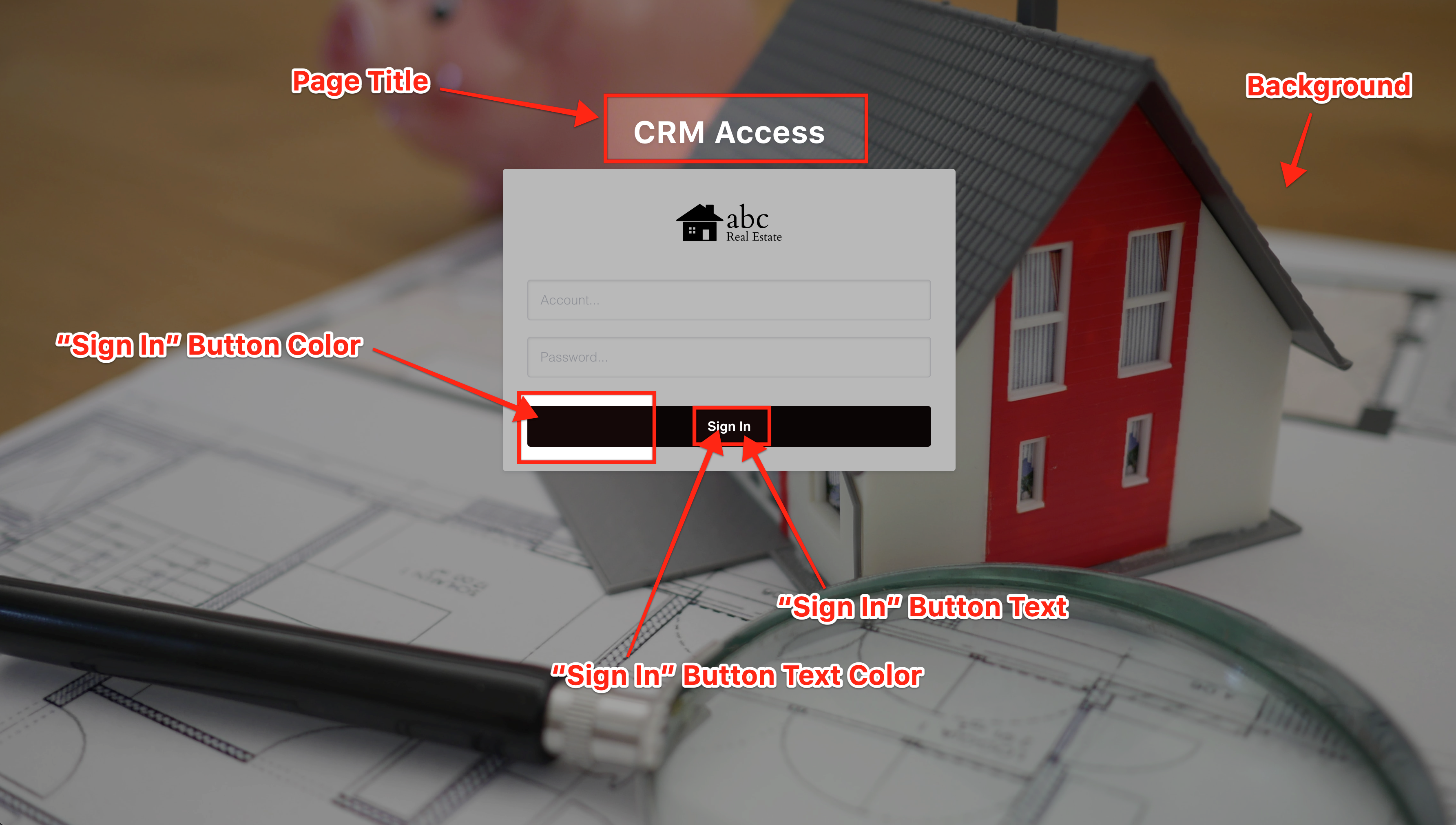 Users will then use their Lofty account credentials (email + password) to log in to the Lofty platform via this Brand Login Page.
(4) Company/Brand Name
Here is where you can change/add the company/brand name and this will sync to the mobile app display along with your logo.

Here is what will be displayed on the mobile app: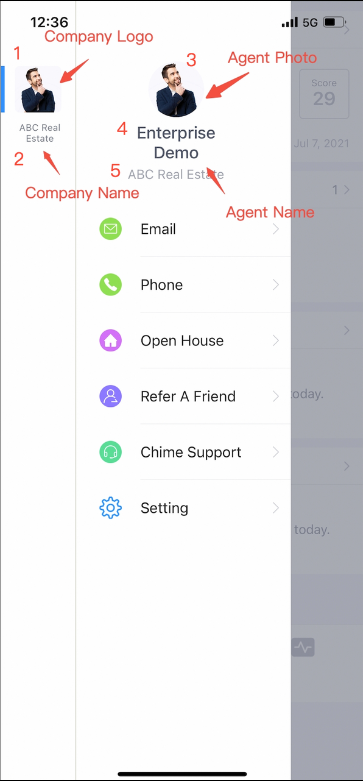 (5)Brand Email Signature
Template
This setting allows you to create a custom signature template that your agent's email signature will be generated based on.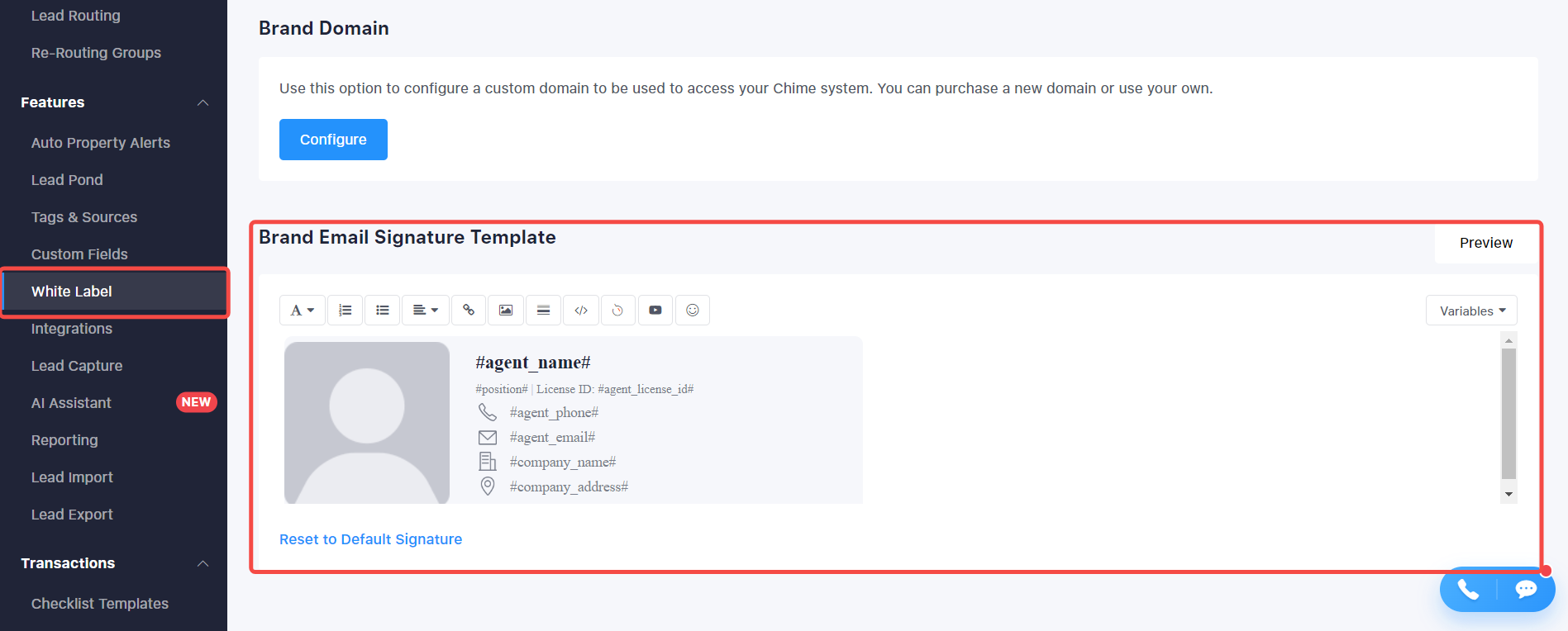 Preview the email signature by clicking the Preview button.

Questions?
If you have any questions regarding this topic or any others, please reach out to our Support Team via email at <support@lofty.com>, by phone at 1 (855) 981-7557, or by chat with us through your Lofty CRM.