Introduction
*Please note that the availability of certain features outlined in these release notes will vary depending on the package and add-ons that you have purchased as well as the account type that you have (admin/agent user). For any questions related to your Lofty package or feature availability, please contact Lofty Support (support@lofty.com). 
Release Date
Tuesday, February 22, 2022.
Summary
3.44
Tasks Calendar View
IMPORTANT: This specific feature will be released later in the week. The current release estimate is February 28, 2022. Please check back here for more details upon release.
All Lofty -based tasks and appointments can now be displayed on a calendar view within the CRM. Please note that this does not synchronize other calendar events from any integrated calendars at this point in time.
The calendar will show the Task and Appointment, but also the birthday of a lead. 
In the top left corner, people with manage user permission can switch to view the calendars of other team members.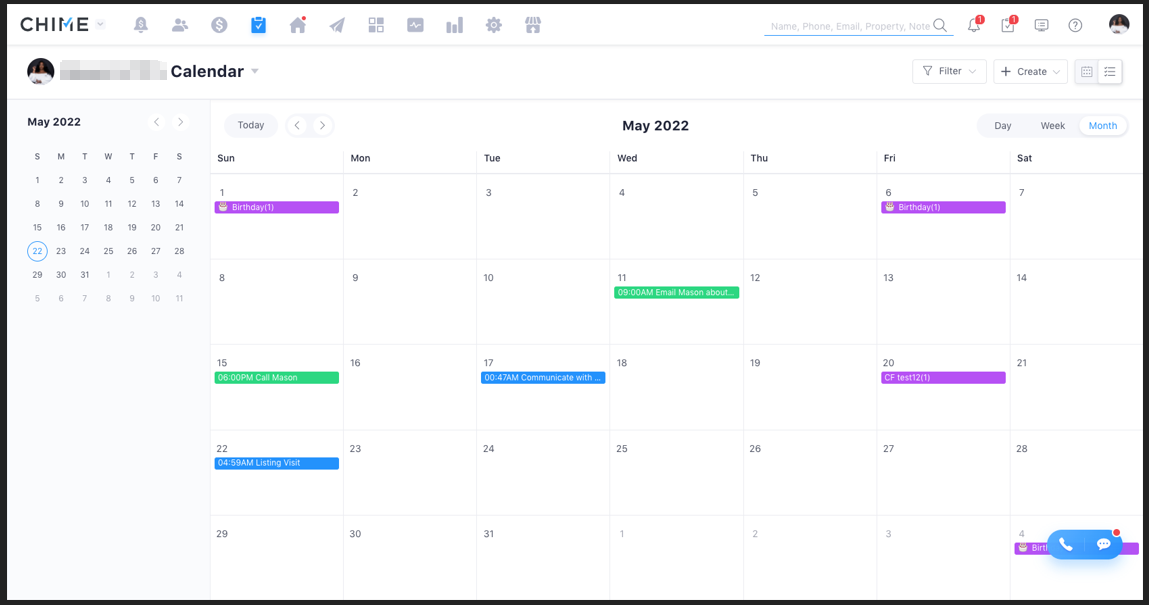 Learn More: Task and Appointments
Search by Notes
Another exciting feature added to Lofty in this release is the ability to search notes on lead profiles or transaction detail pages. Notes oftentimes contain valuable information that needs to be resurfaced later and with this feature, you can now do so.
The searching is done using the search bar located at the top of the Lofty platform (for leads and lead profile notes) or on the search bar within the Transaction Management page (for leads and transaction notes):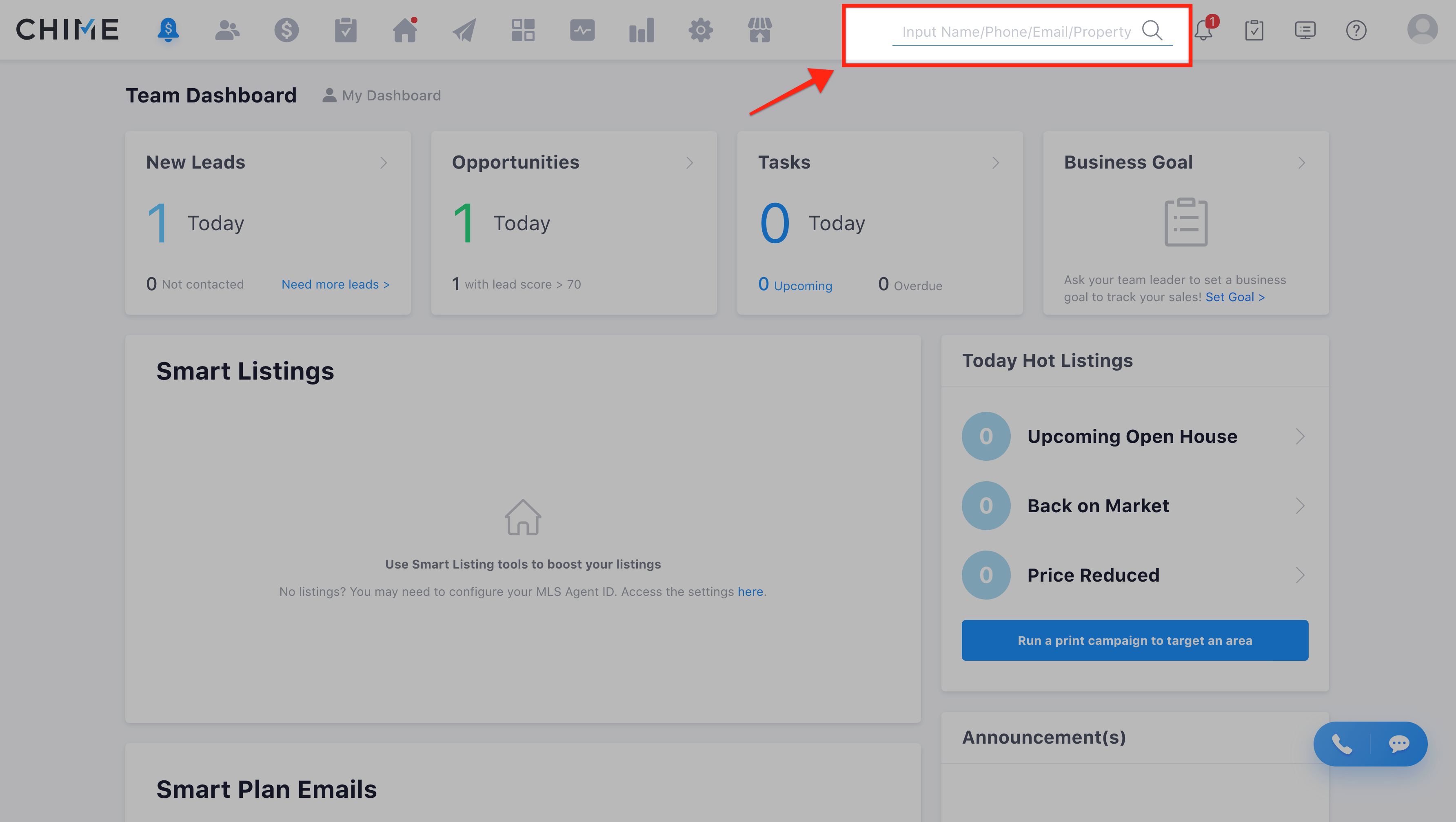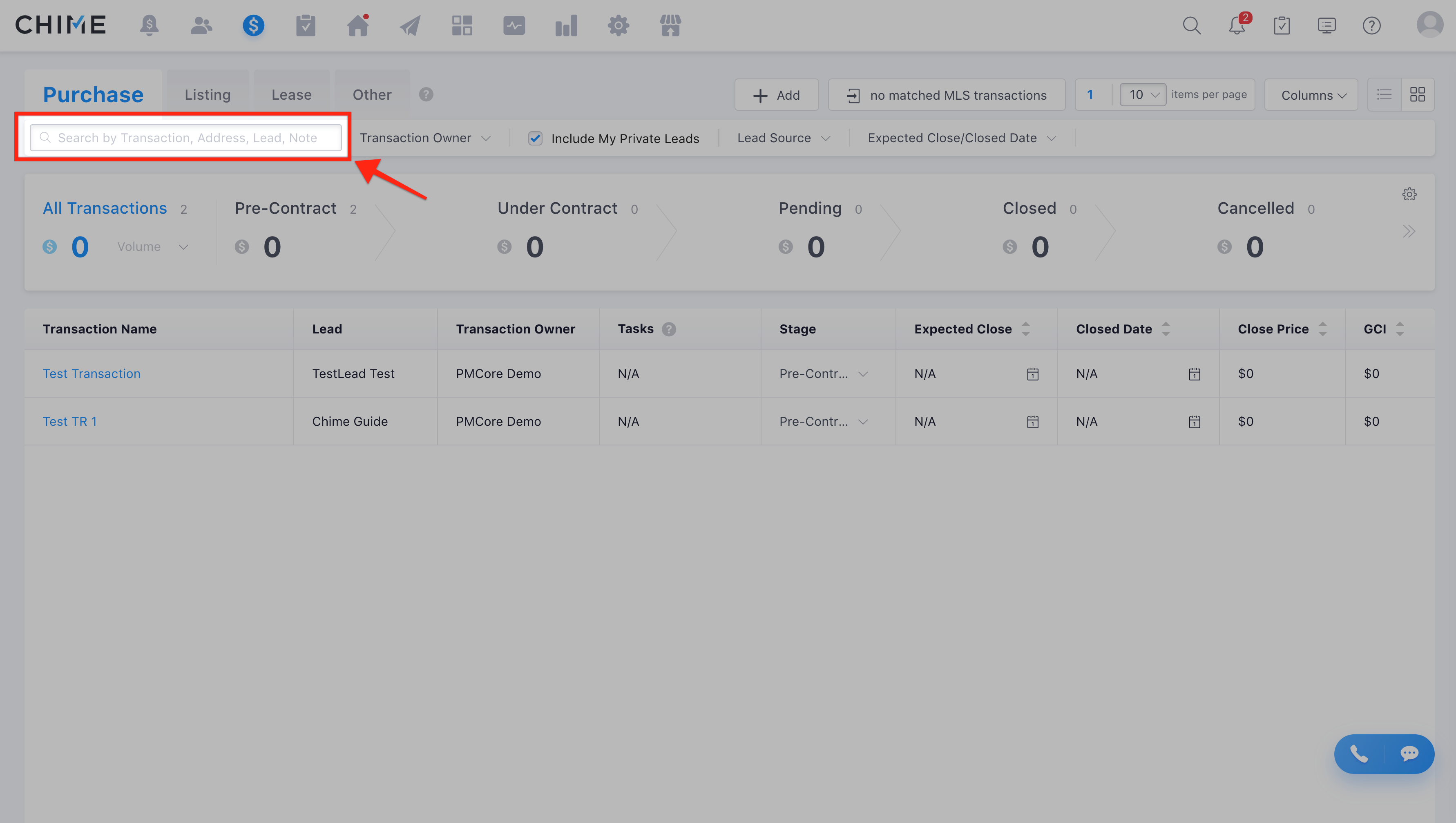 The following types of notes can be searched:
Manual Notes (including those made for calls, emails, texts)
System Logs
When searching there are now two tabs at the top for People & Note, or Transaction & Note: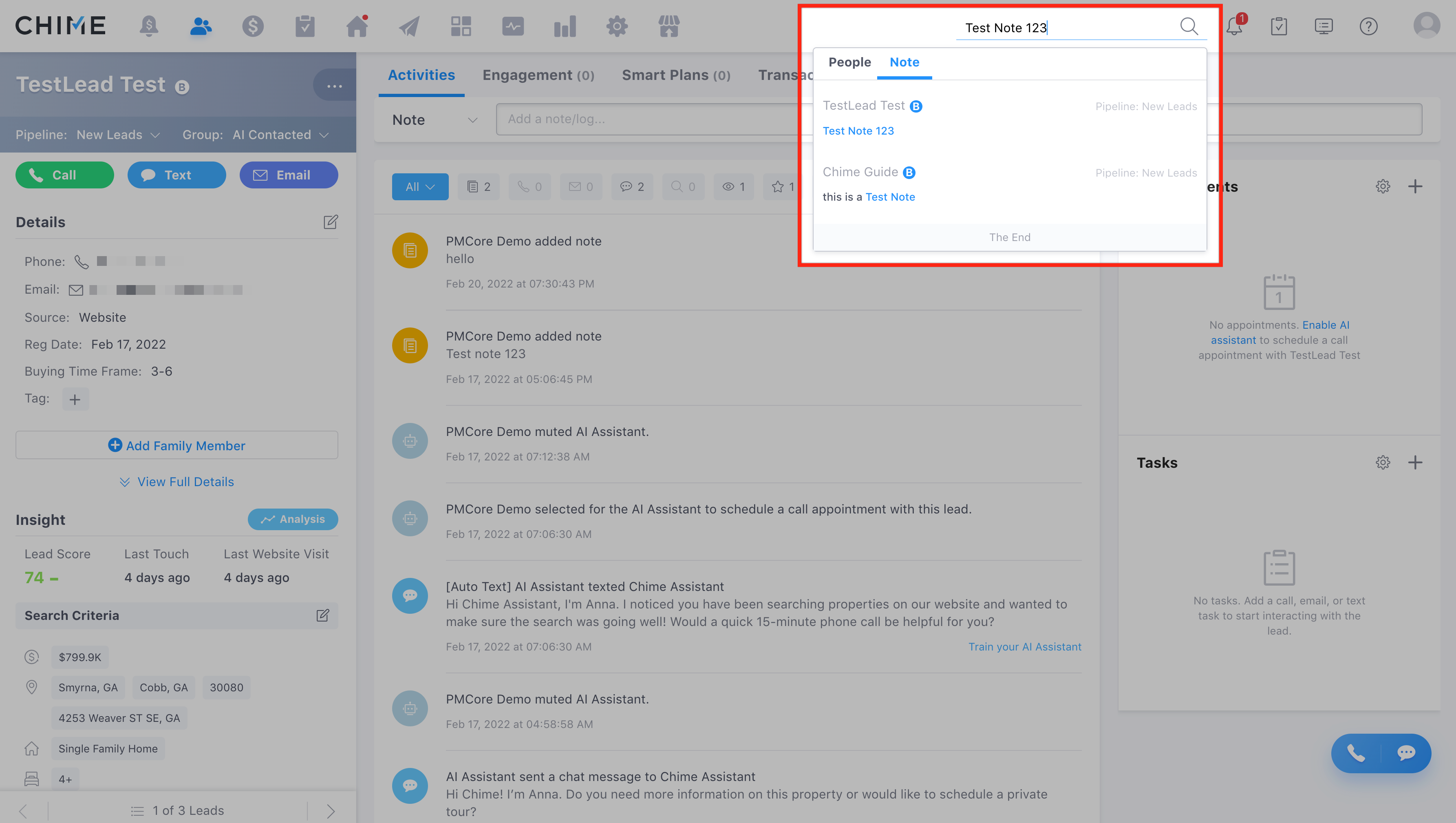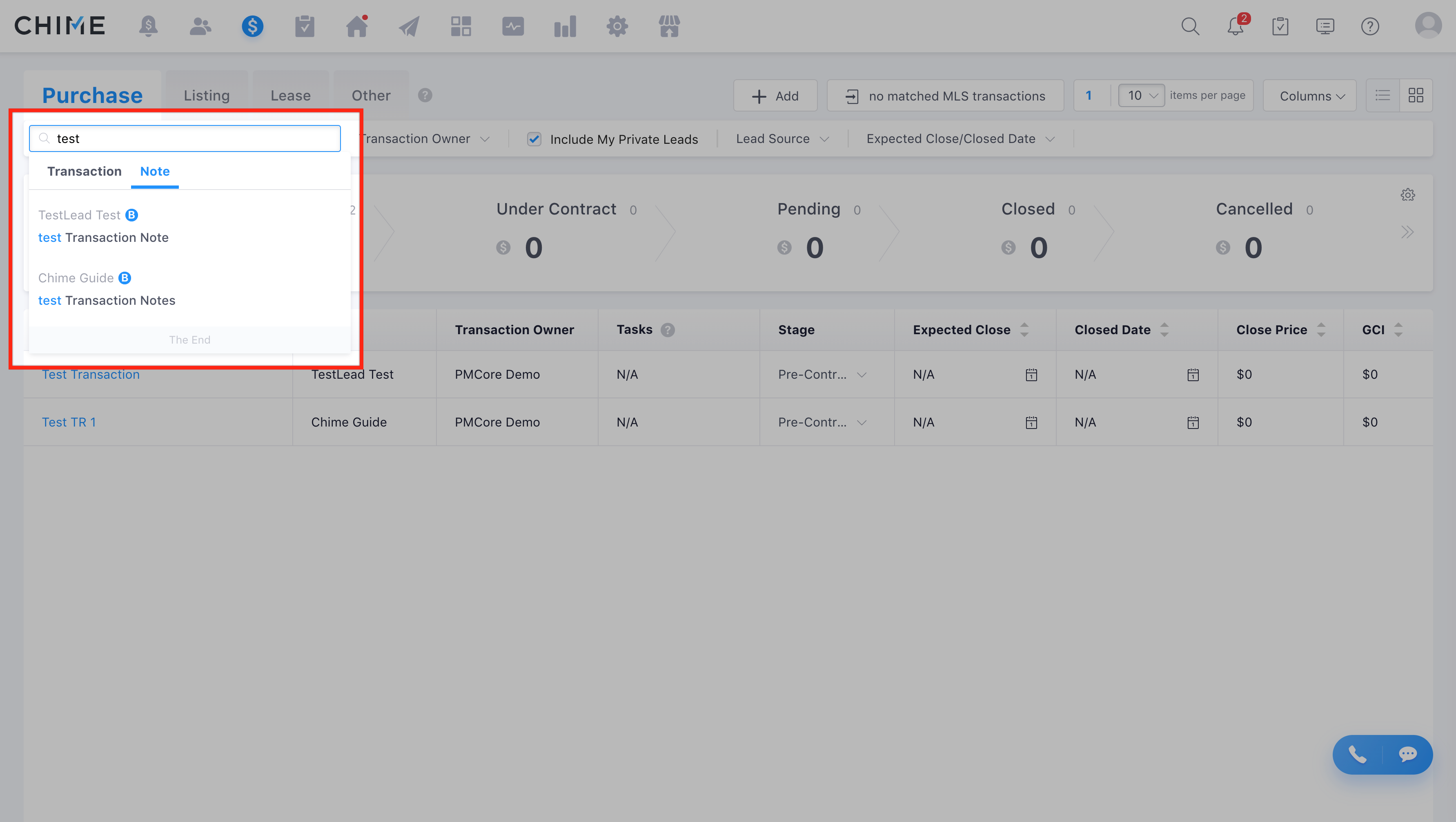 The previous logic for searching leads has been optimized with this release as well:
Exact matches are prioritized above "fuzzy" matches
If exact/fuzzy matches are calculated equally, the most recent lead (based on registration date/time) will be displayed first on the list
If the search performed matches multiple results within a specific lead or transaction, that lead or transaction will be displayed multiple times on the search results. A summary of the search will be be displayed directly under the lead/transaction's name: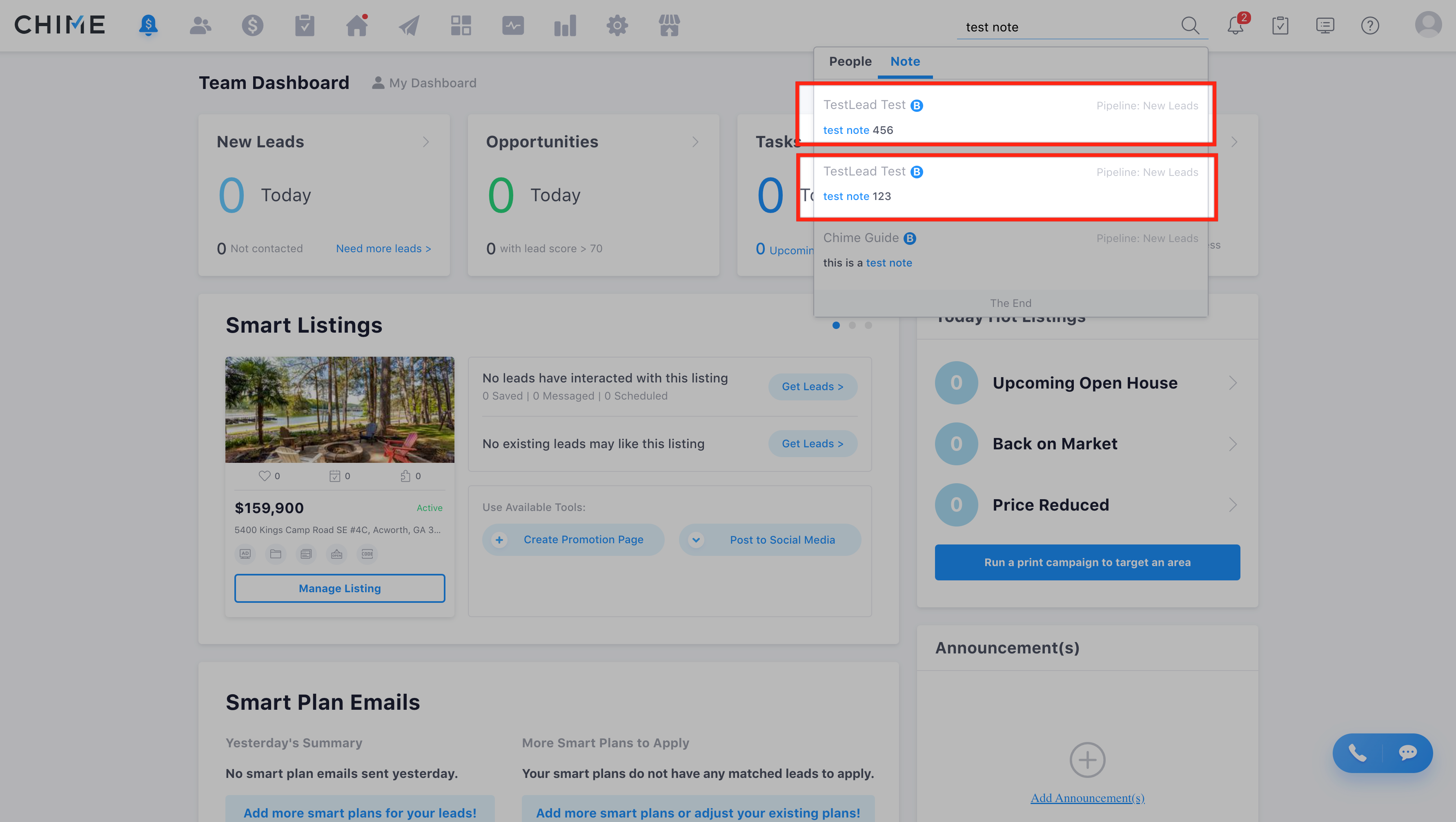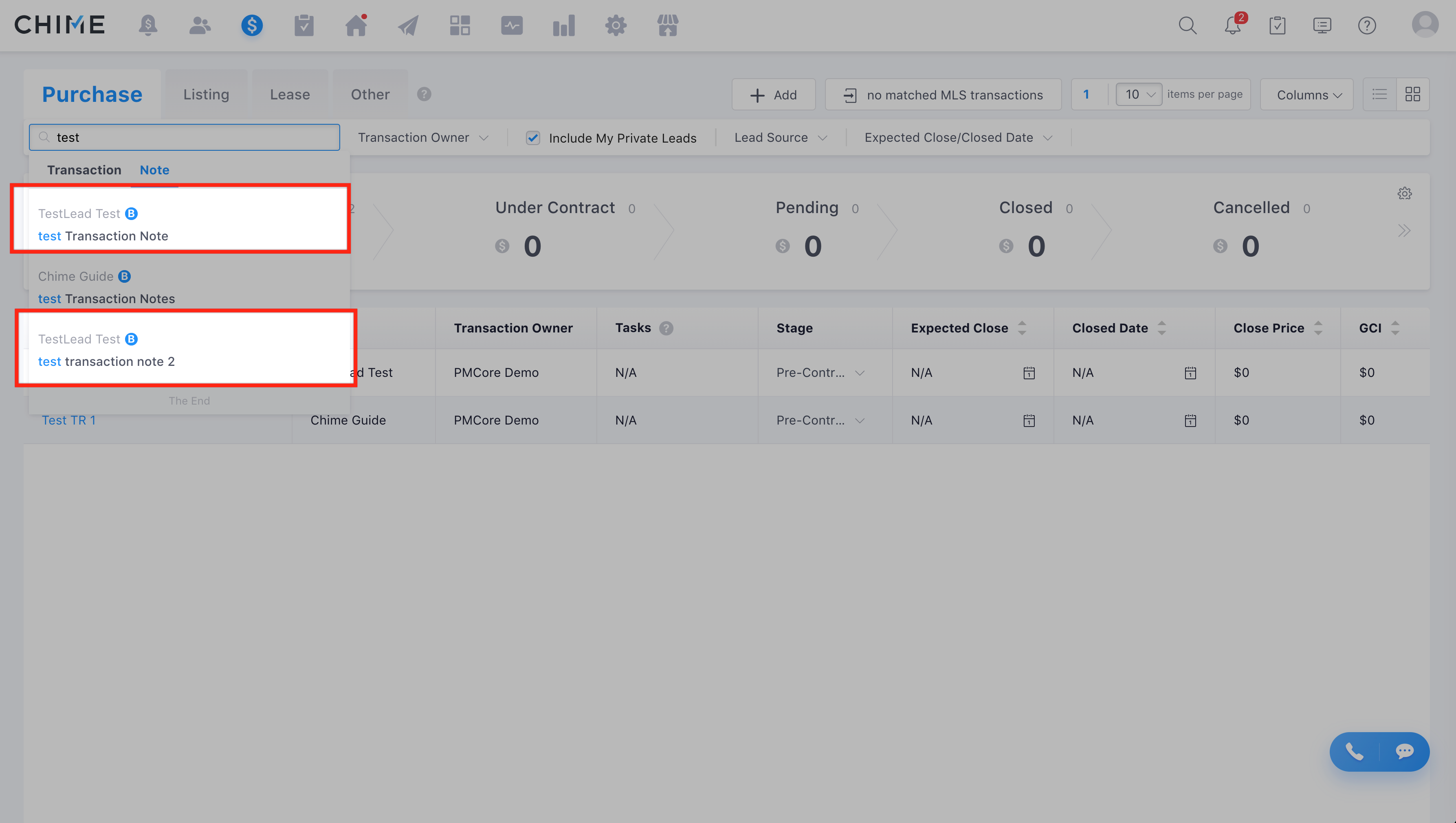 You can hover for a few seconds over the note content to see an expanded view: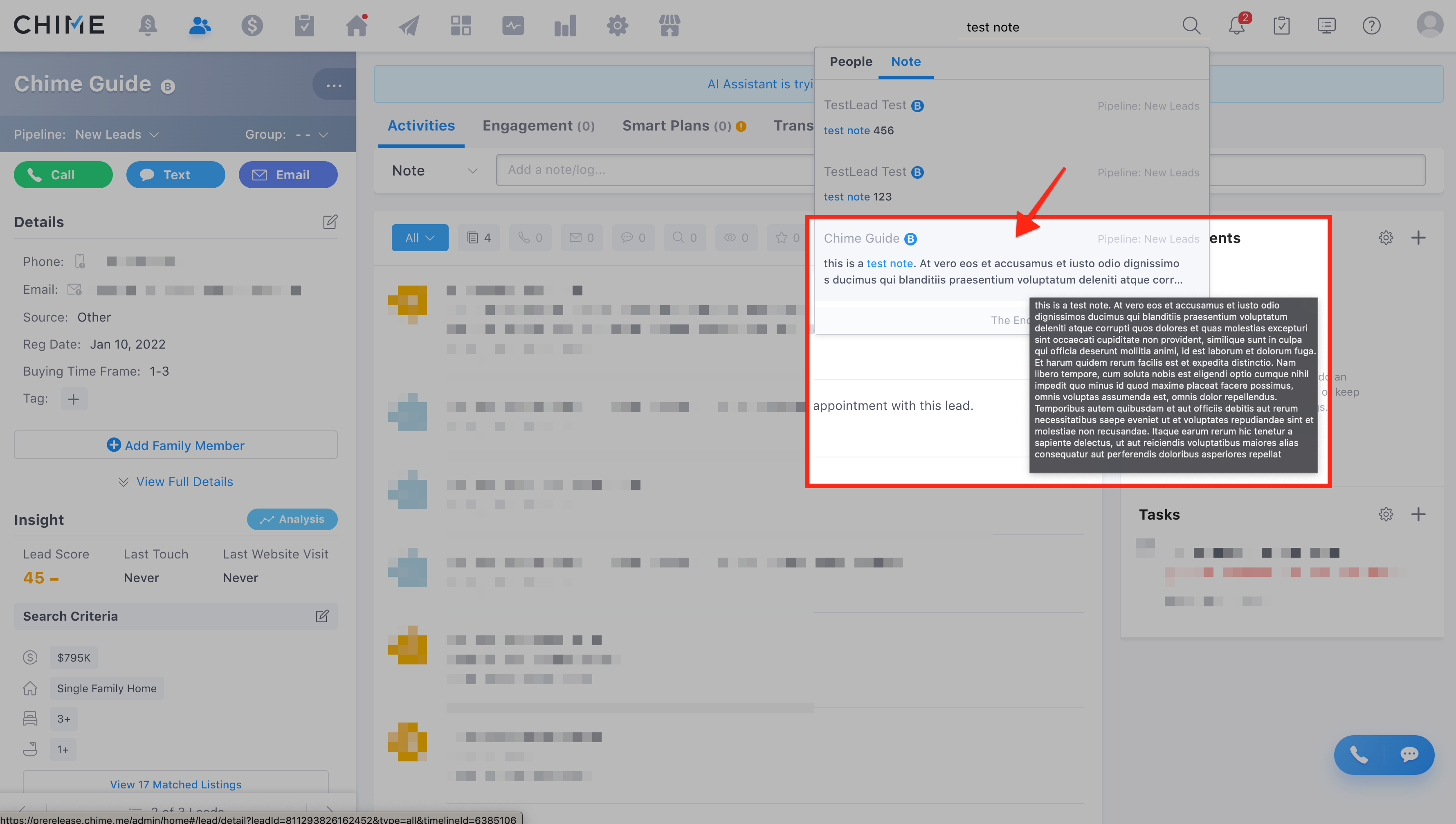 Clicking on a specific result will find that specific note within the lead or transaction for easy access: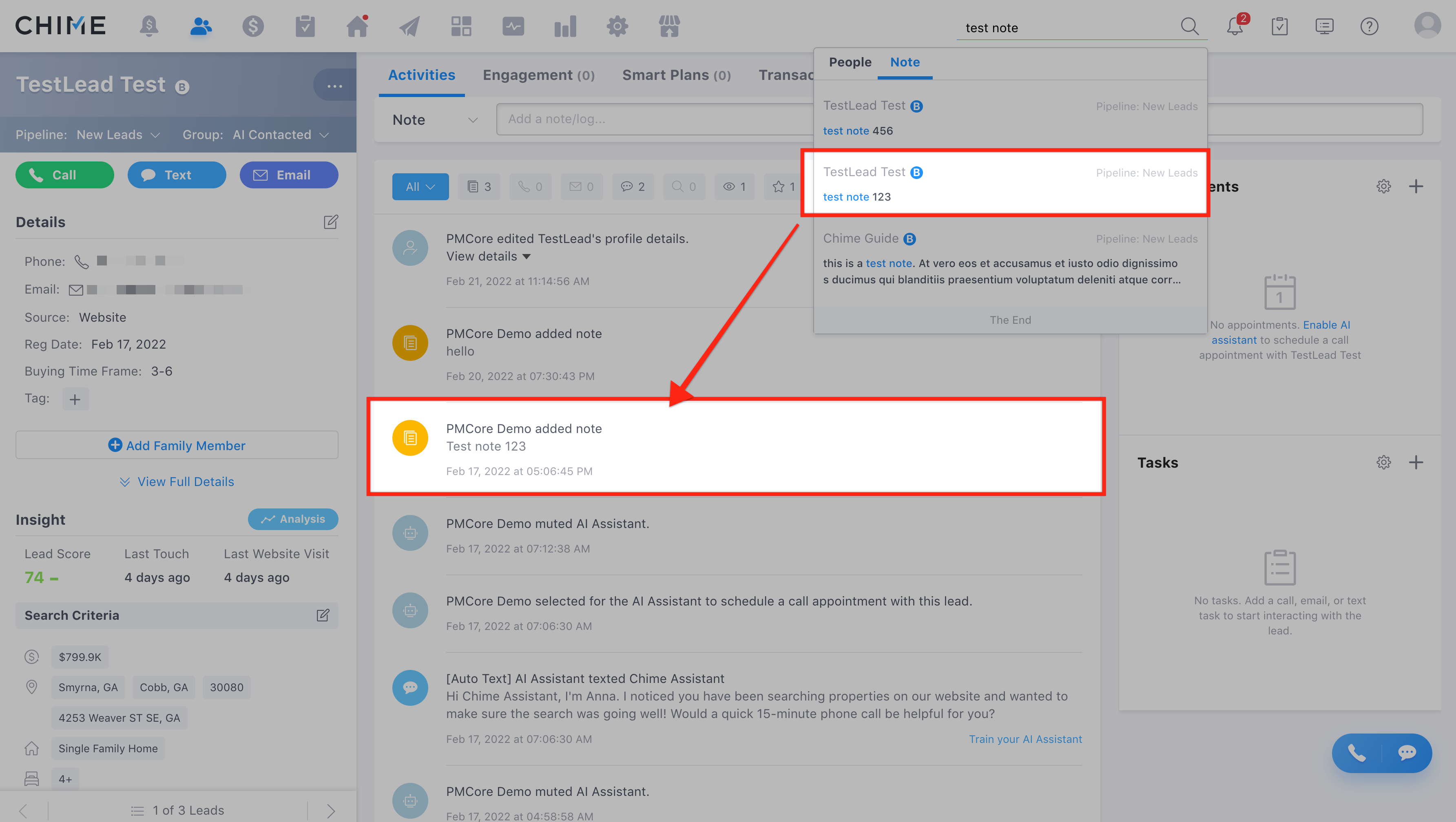 Transaction Management: Document Management Improvements
A basic improvement has been made to the Documents section of a transaction record. This makes documents easier to add, organize, and access. The following improvements have been made here:
(a) Folders are now listed in their own column down the middle and files are to the right.
(b) Documents can now be added to a transaction by dragging and dropping the document to the folder. This was previously not supported.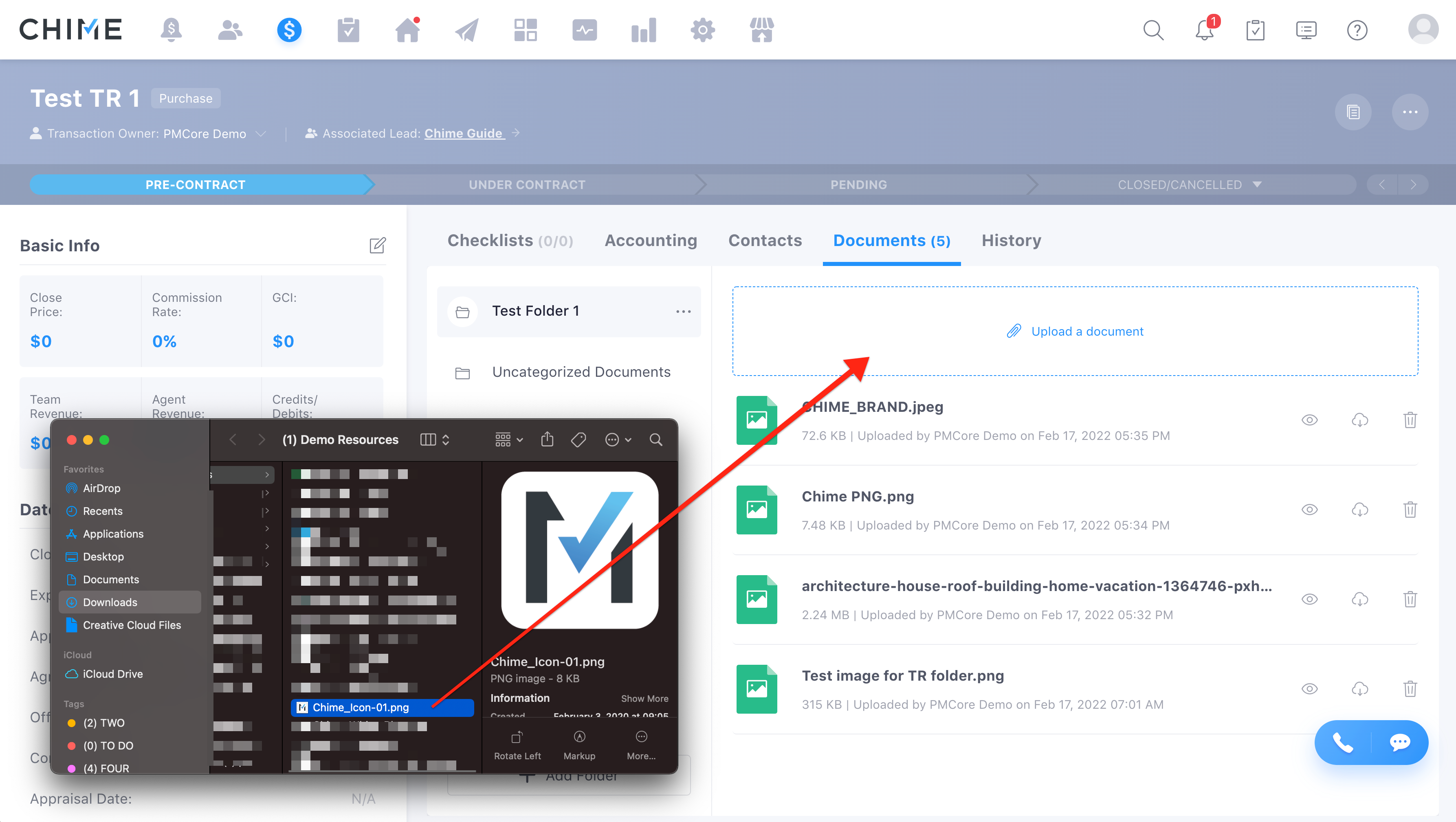 (c) Multiple files can be uploaded to a transaction at one time. Previously, each file had to be uploaded individually.
Learn More: 
Design Center: Email & Text
Lofty

Designs

Designs made in the Lofty Design Center can now be sent directly via a variety of locations in the Lofty itself. 

Quick Edit Pop-Up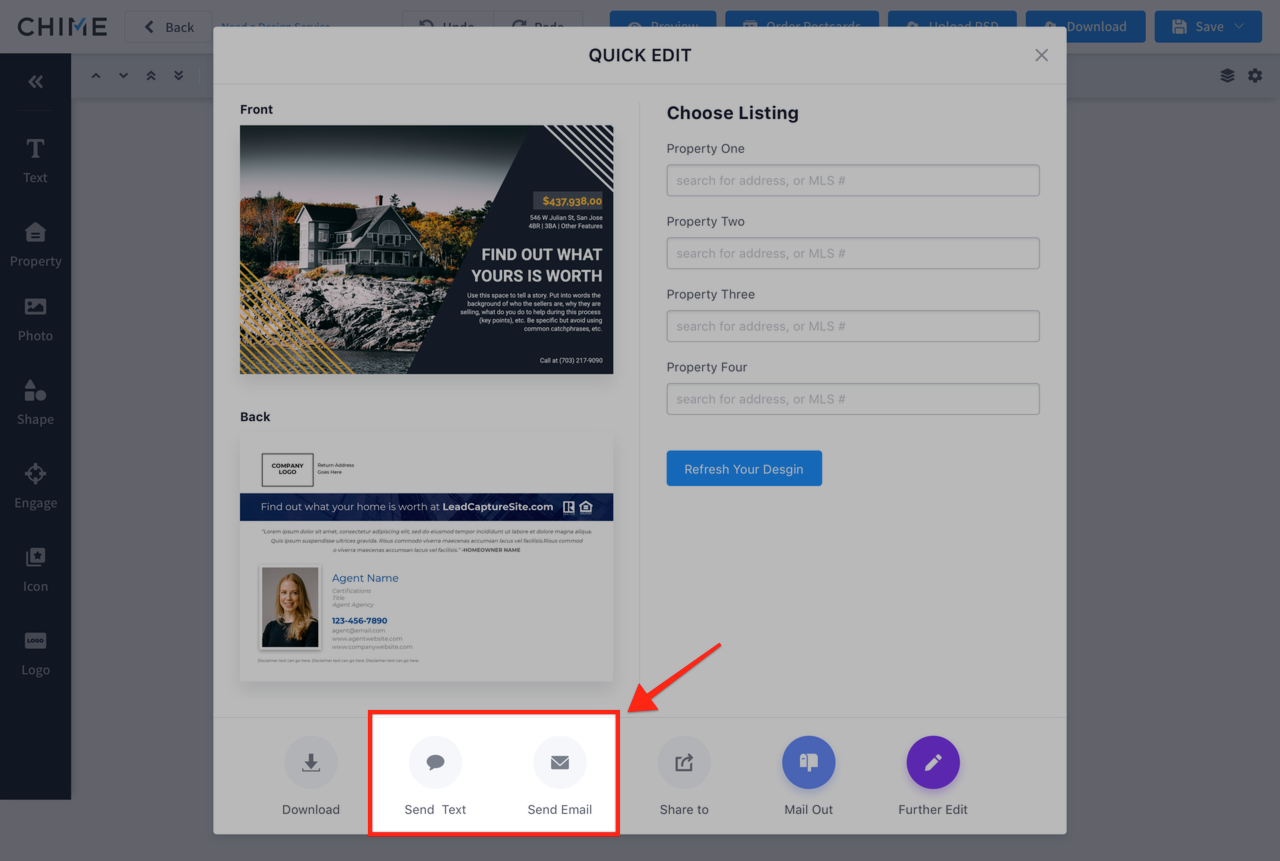 Design Center
Click on the three dots in the top-right corner and then choose to share via text or email: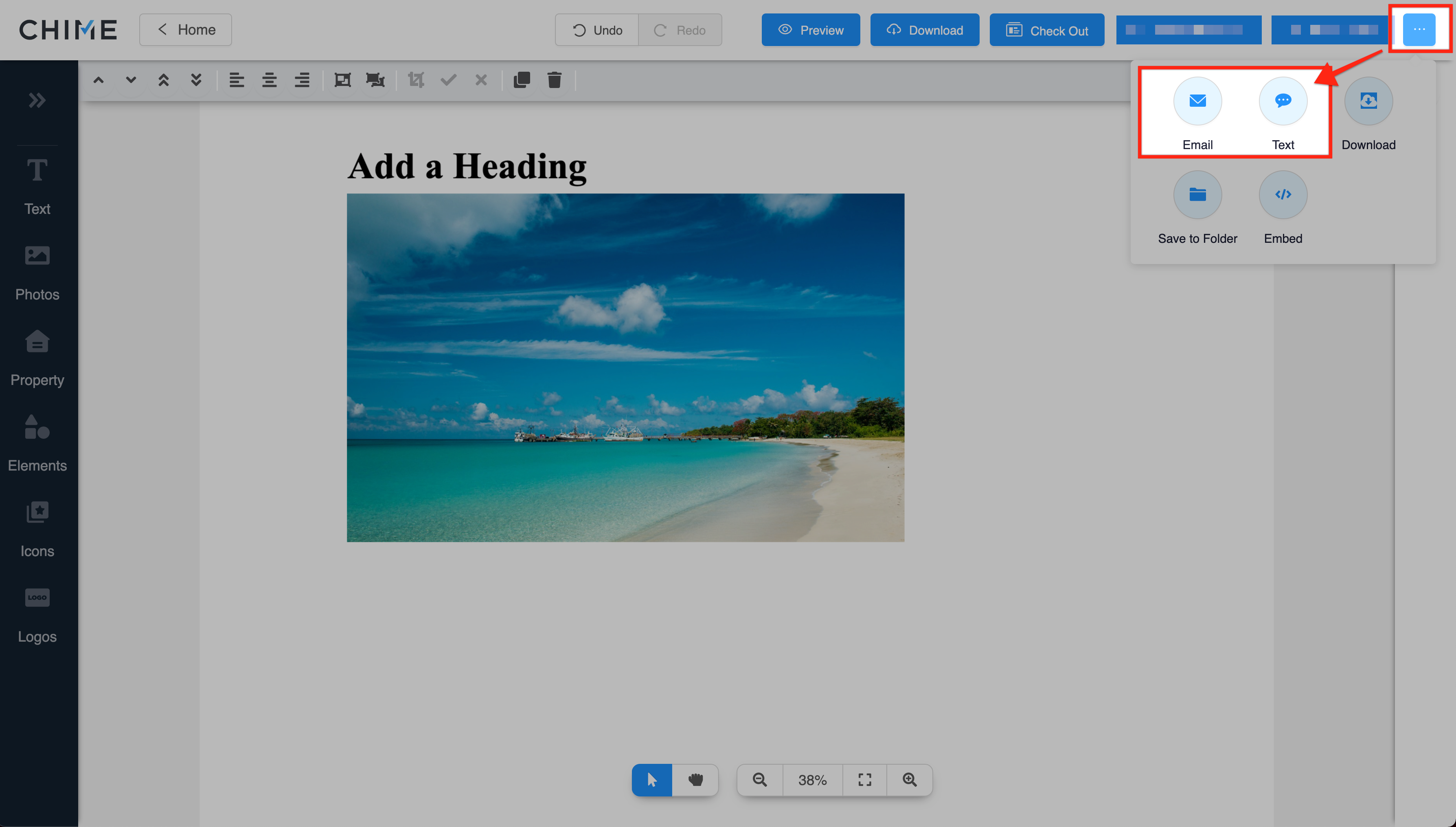 All Image Insert Image Buttons
Anywhere in the platform where you can insert an image into a text or email (see examples in screenshots below), a new window will appear allowing you to choose your designs from the Design Center.
*NOTE:
When sending an image in a text, only one image can be added per text currently which means that only the first page of any design will be added to the text.
Images will automatically be compressed to fit the delivery method being utilized
Designs can, of course, be uploaded directly in this step to the text/email, and a checkbox is available to add that design to saved folders in the Design Center for future use if needed.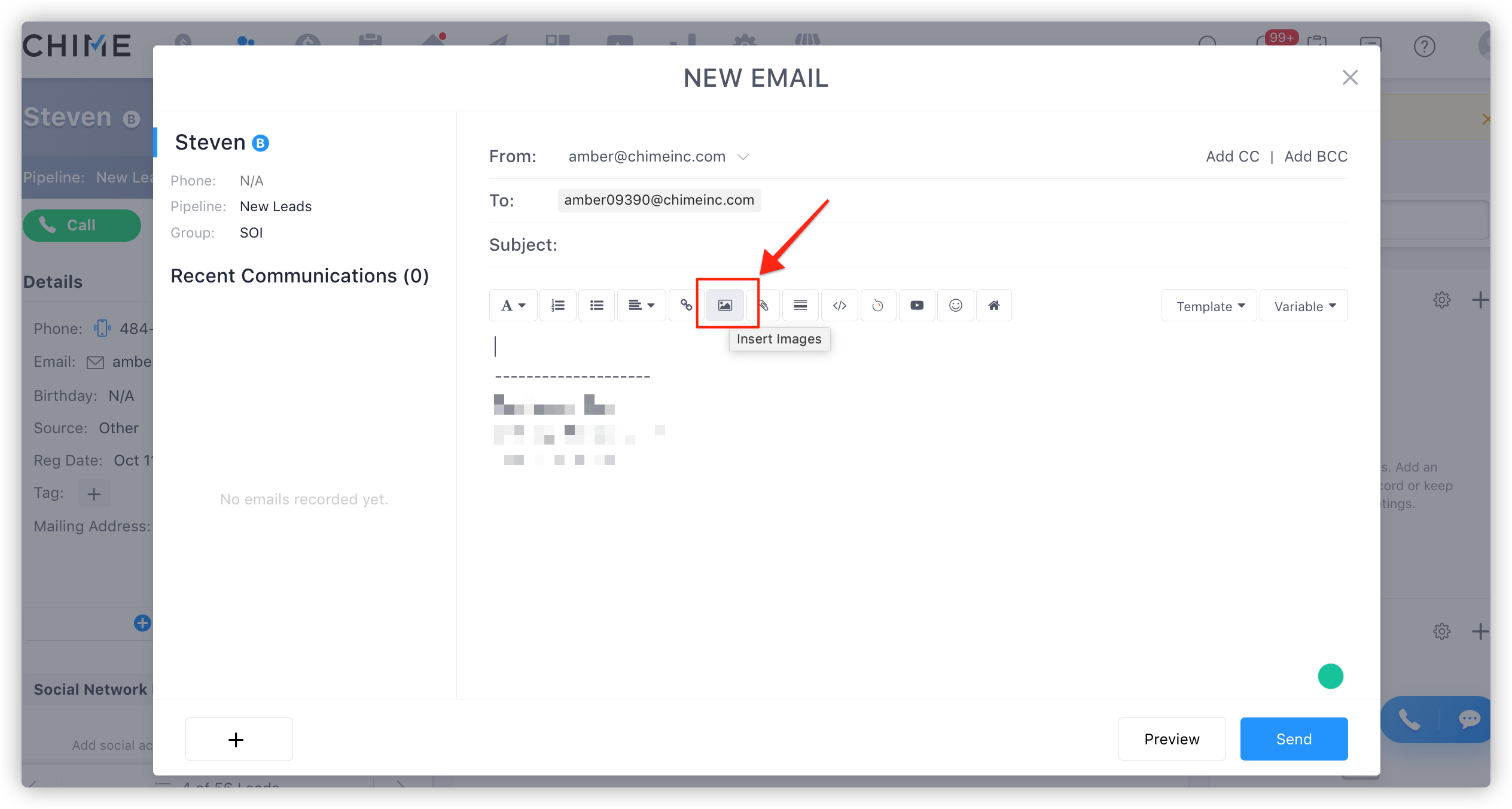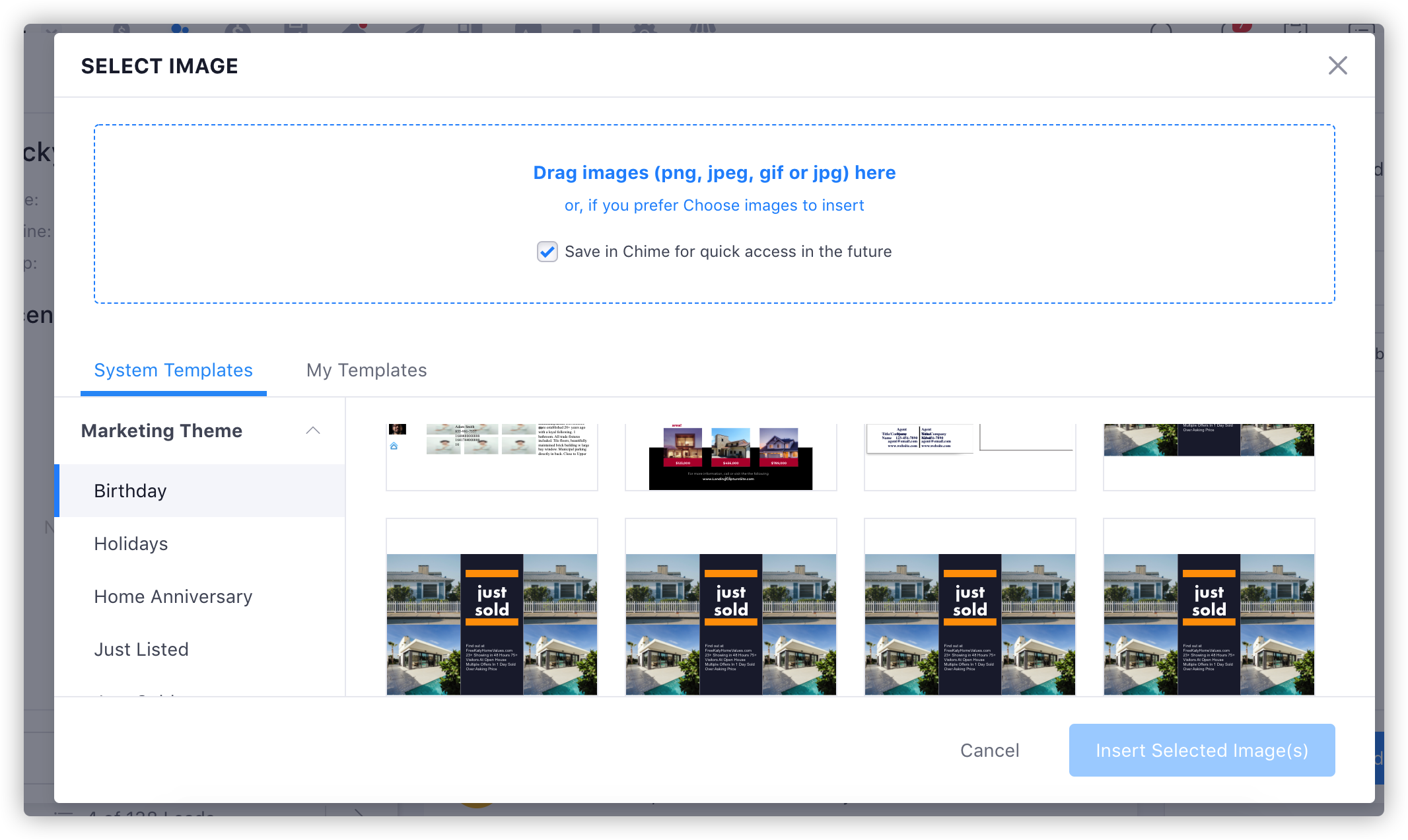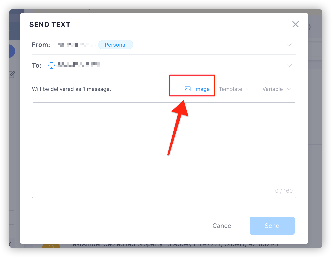 Learn More: Design Center
Site 5.32
Chat Box Settings Optimization 
Website chat box settings have been organized to be more intuitive and therefore easier to use. These improvements are found under CMS > Settings > Lead Capture > Chat Box Settings.
The Chat Mode is now selected right at the top of the Chat Box Settings prior to editing anything else: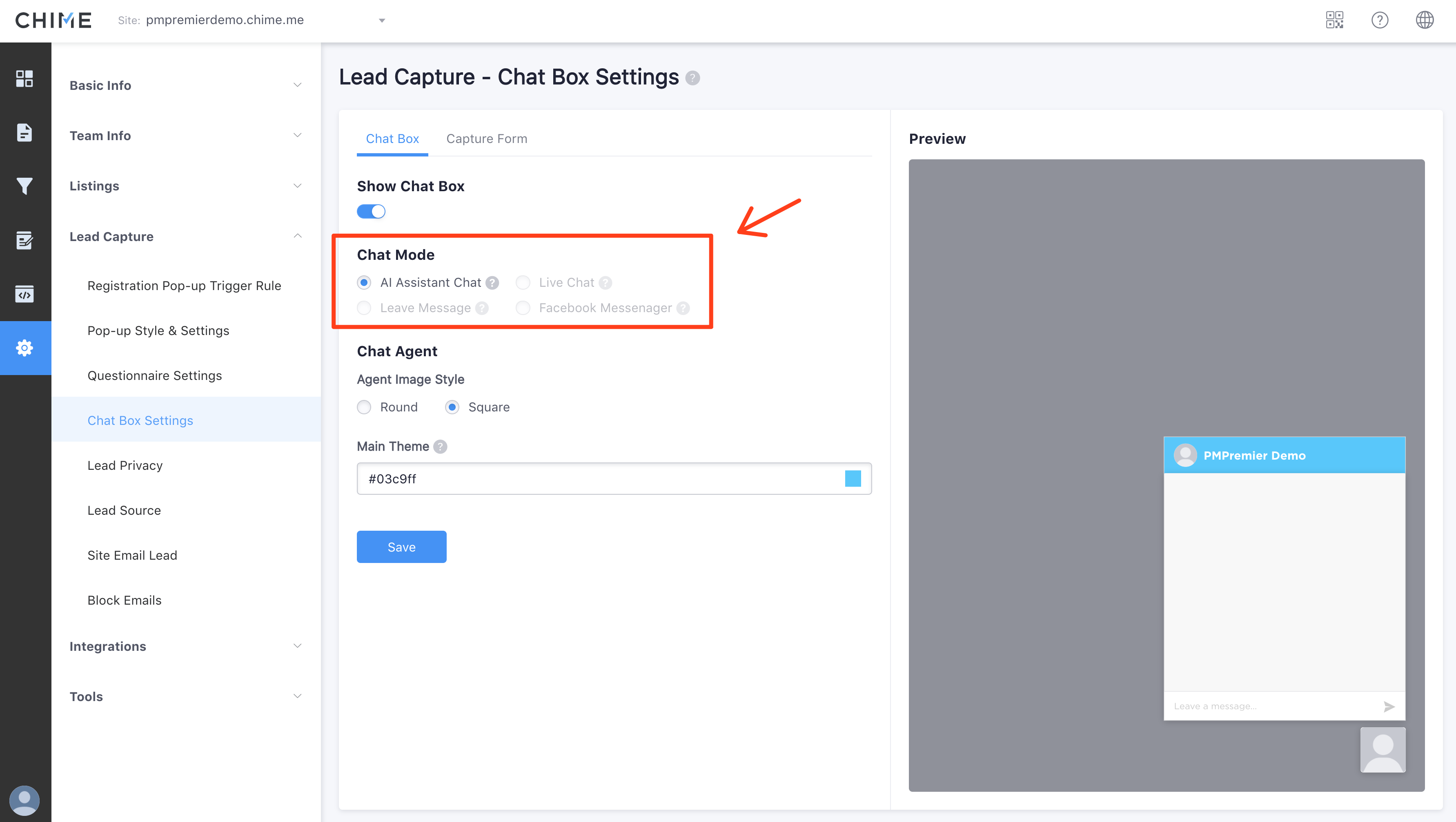 AI Assistant is now one of the specific options in the Chat Box Settings.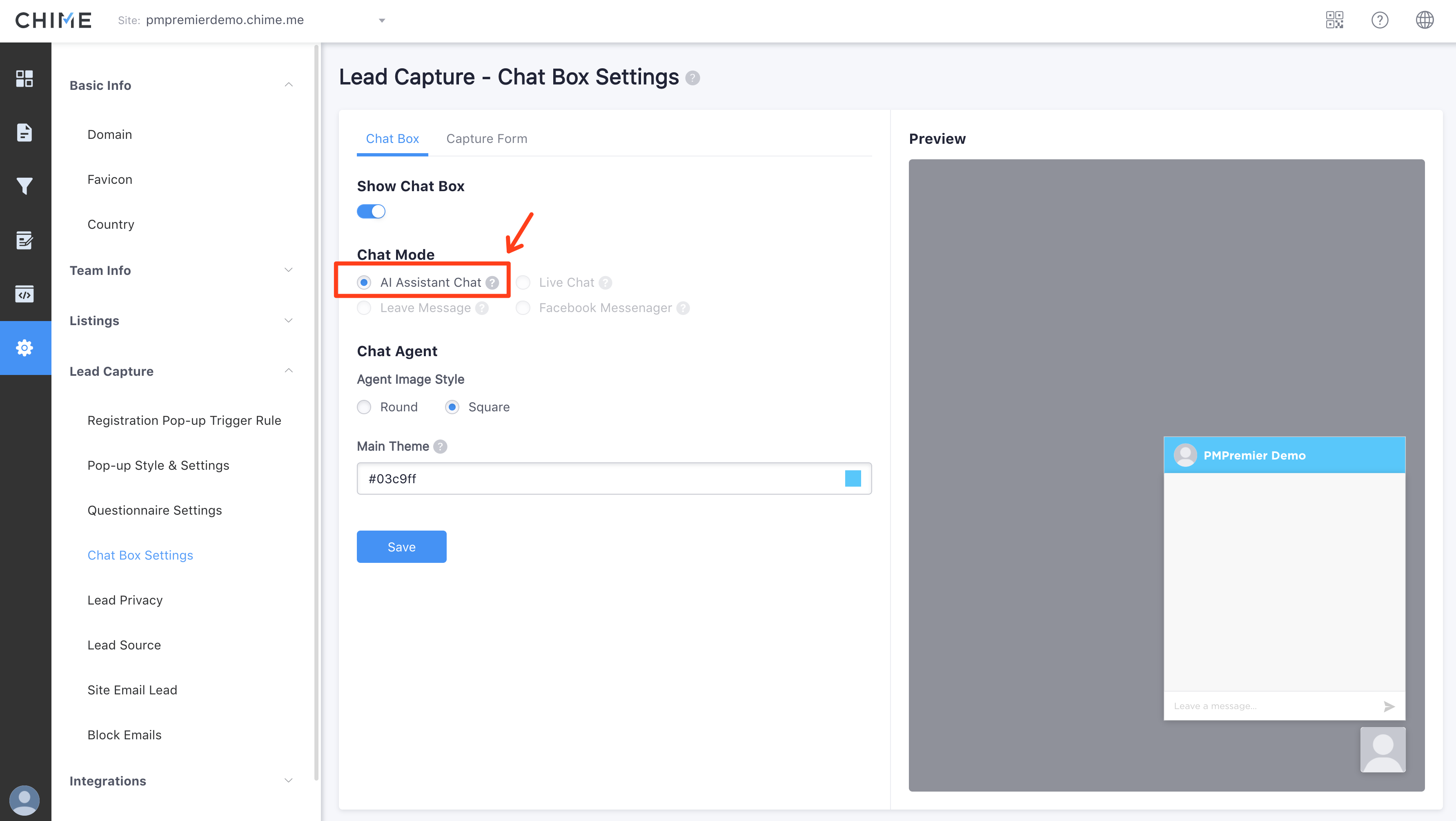 To avoid confusion, if the Enable the AI Assistant LIVE CHAT on websites via chat messages is turned on, no other option can be selected on the CMS (they will all be greyed-out) by design: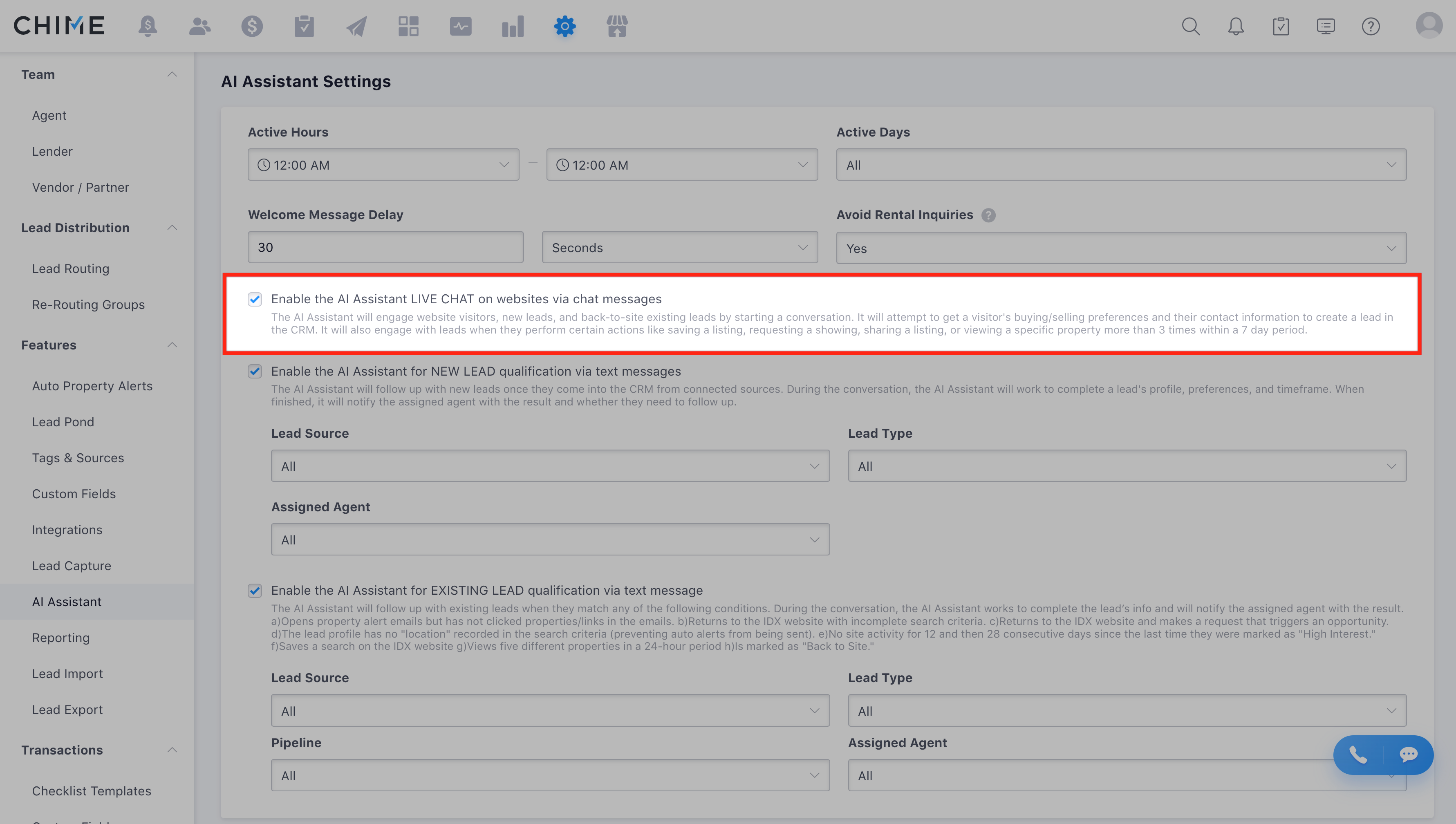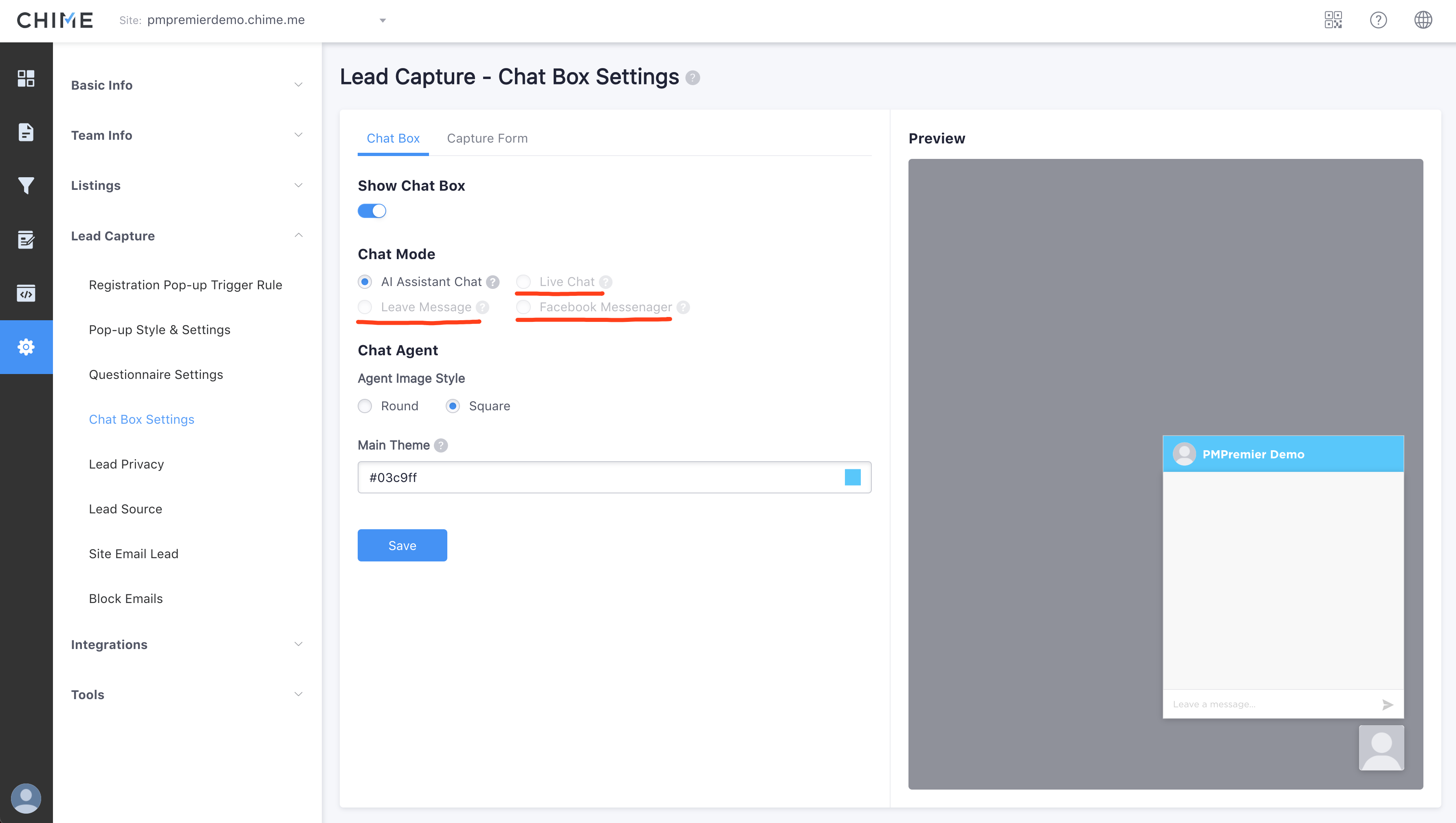 Depending on Chat Mode selected, the options below will populate specifically for that chat mode. This limits confusion for settings that do not apply to the chat mode being used. Facebook Messenger, for example, simply has one field now.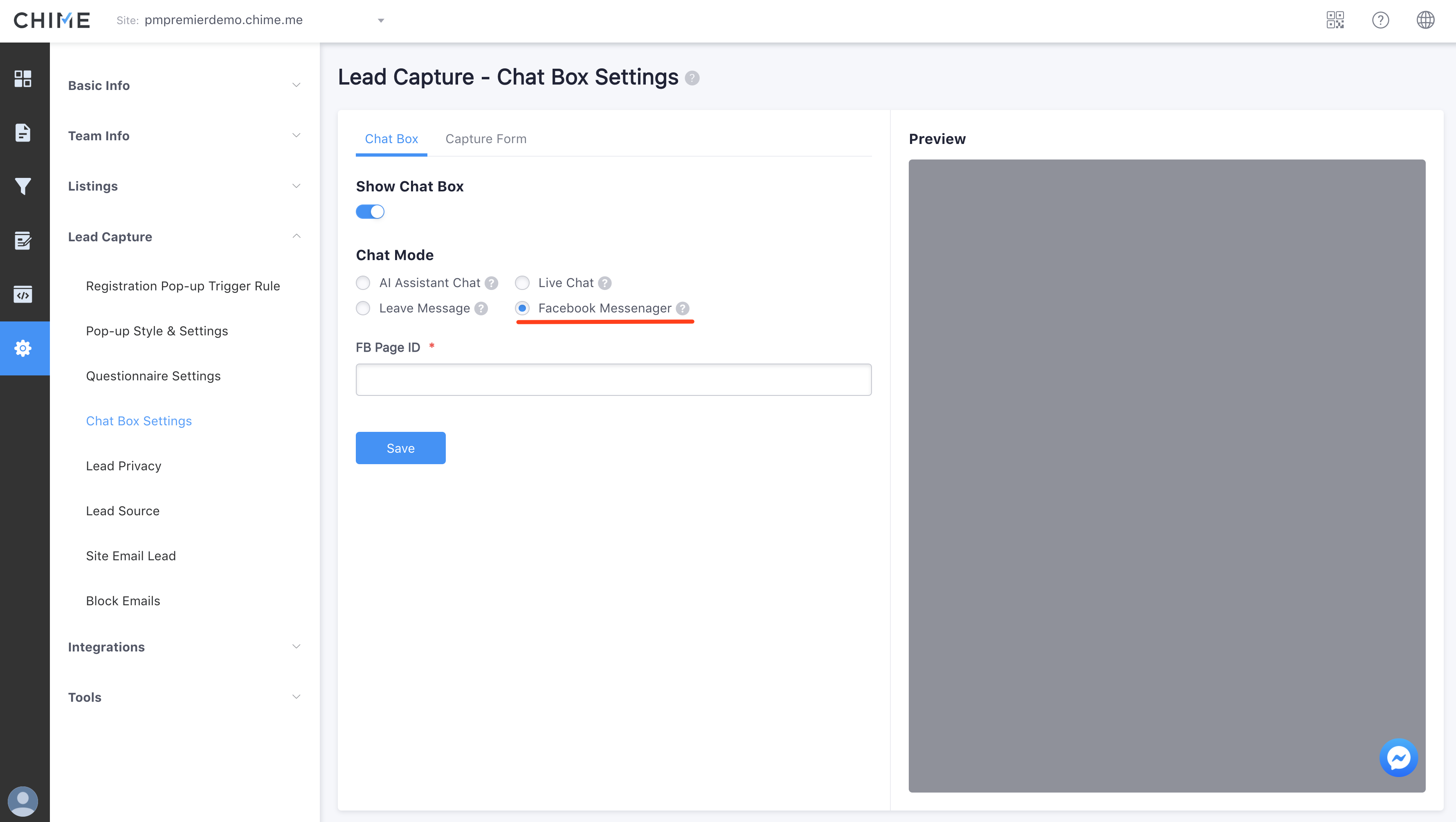 It's also worth pointing out that the setting to Choose Chat Agent has been combined into one to simplify how it works.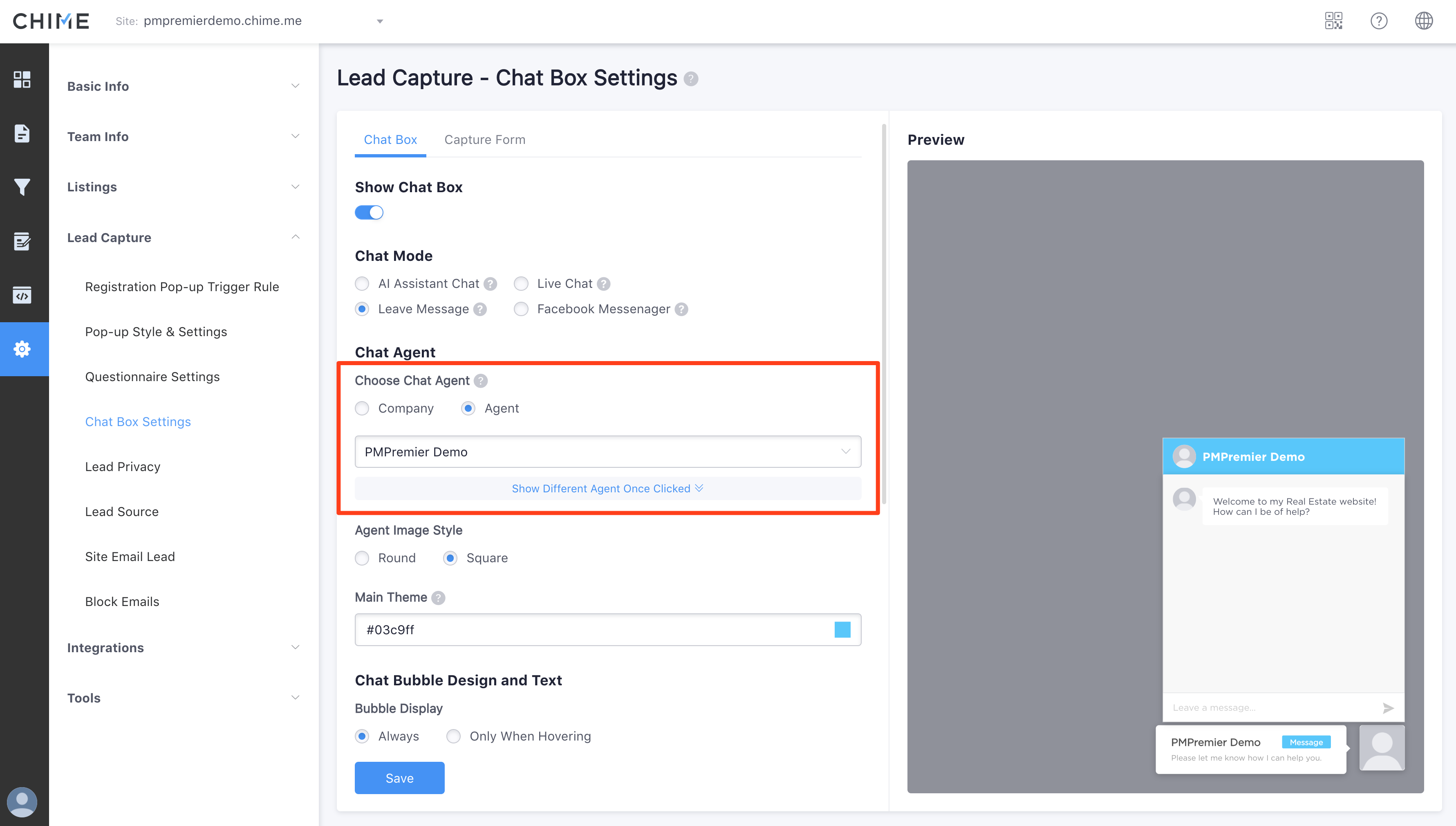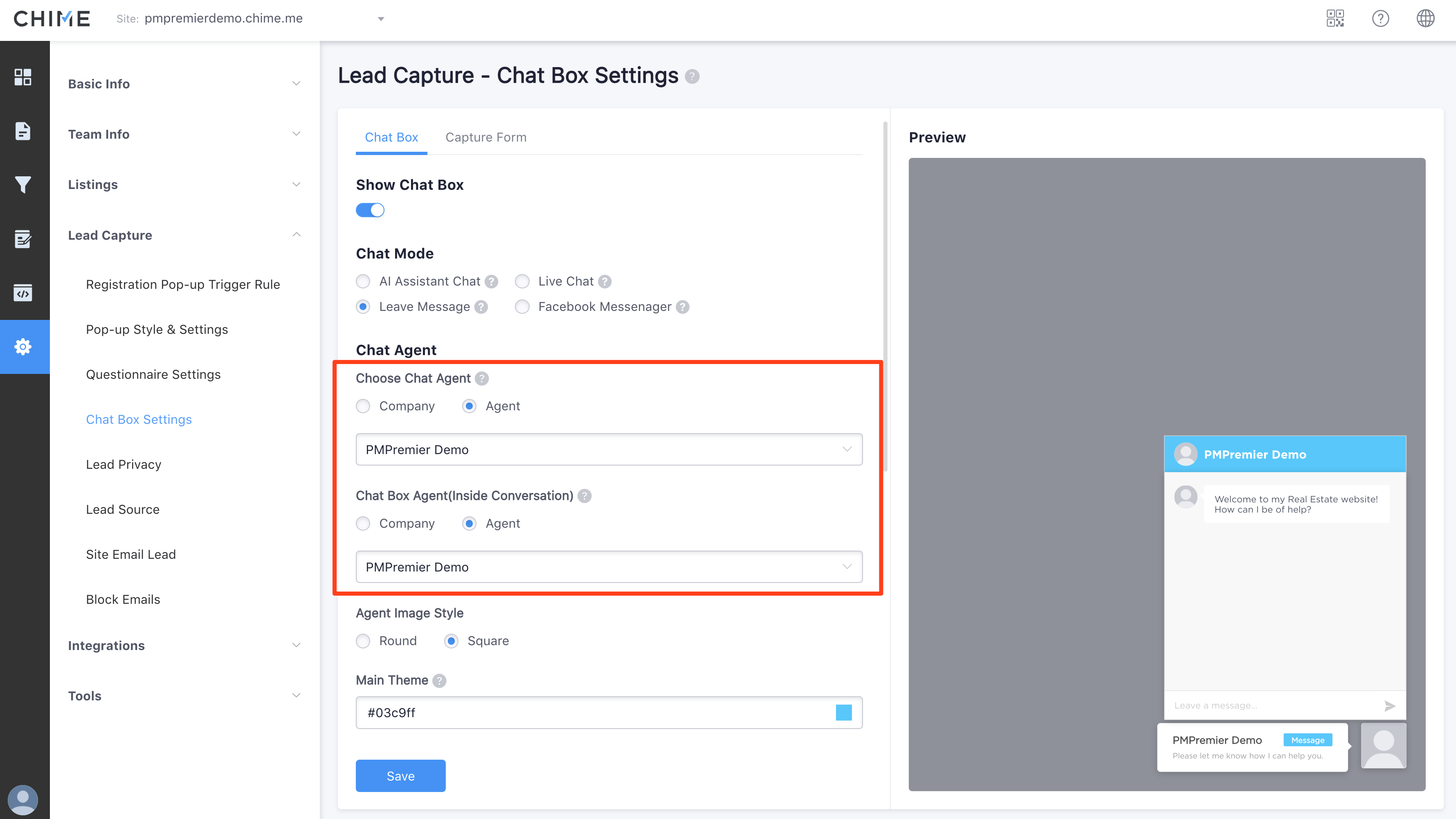 Learn More: 
Questions?
If you have any questions regarding this topic or any others, please reach out to our Support Team via email at <support@lofty.com>, by phone at 1 (855) 981-7557, or by chat with us through your Lofty CRM.