Introduction
*Please note that the availability of certain features outlined in these release notes will vary depending on the package and add-ons that you have purchased as well as the account type that you have (admin/agent user). For any questions related to your Lofty package or feature availability, please contact Lofty Support (support@lofty.com). 
Release Date
Friday, January 14, 2022.
Summary
CRM 3.42
Group Company Numbers
The Company Owner (no other roles at this point in time) can buy and assign Company Numbers (see Company Number) to groups within their Enterprise organization. The cost is $27/month/company number.
To purchase, navigate to Settings > Company Number > Buy New Company Number: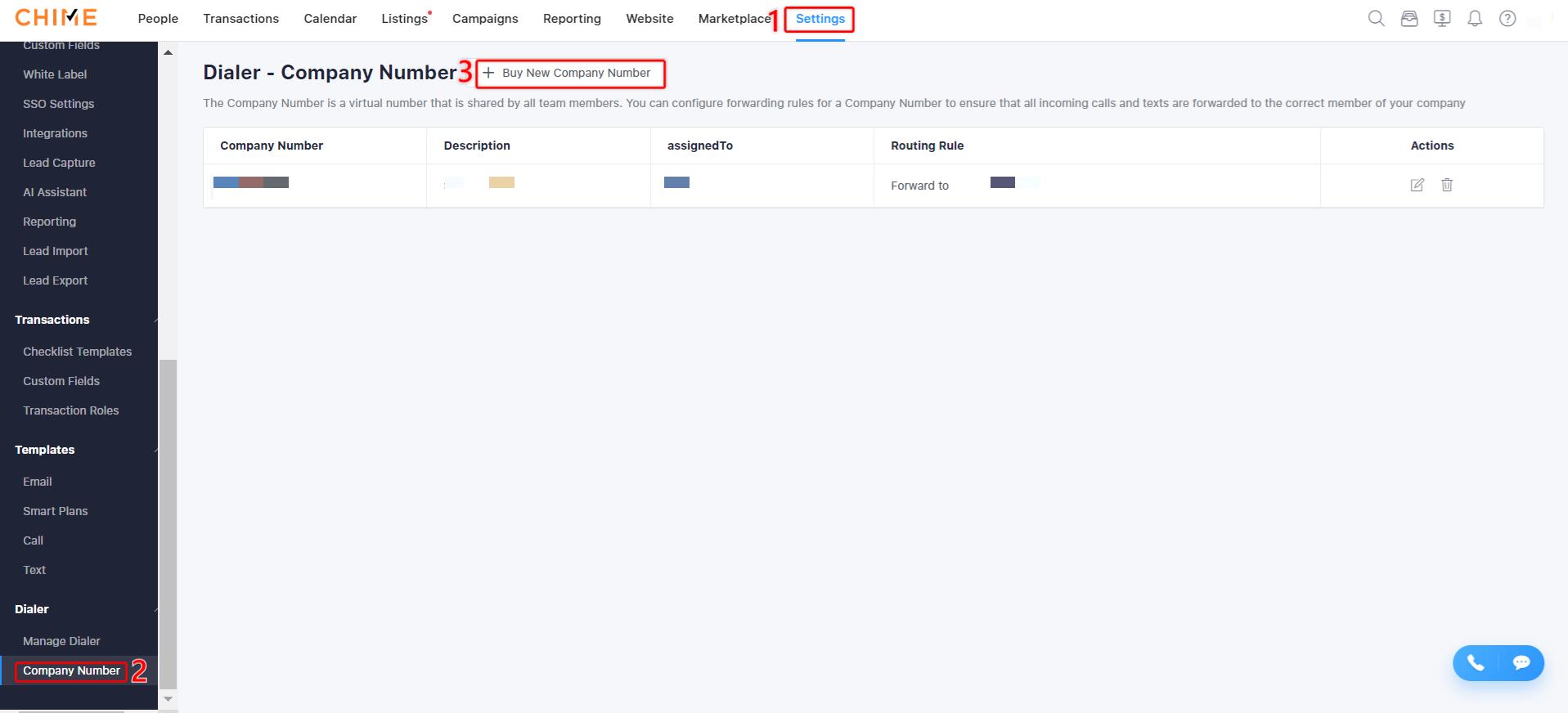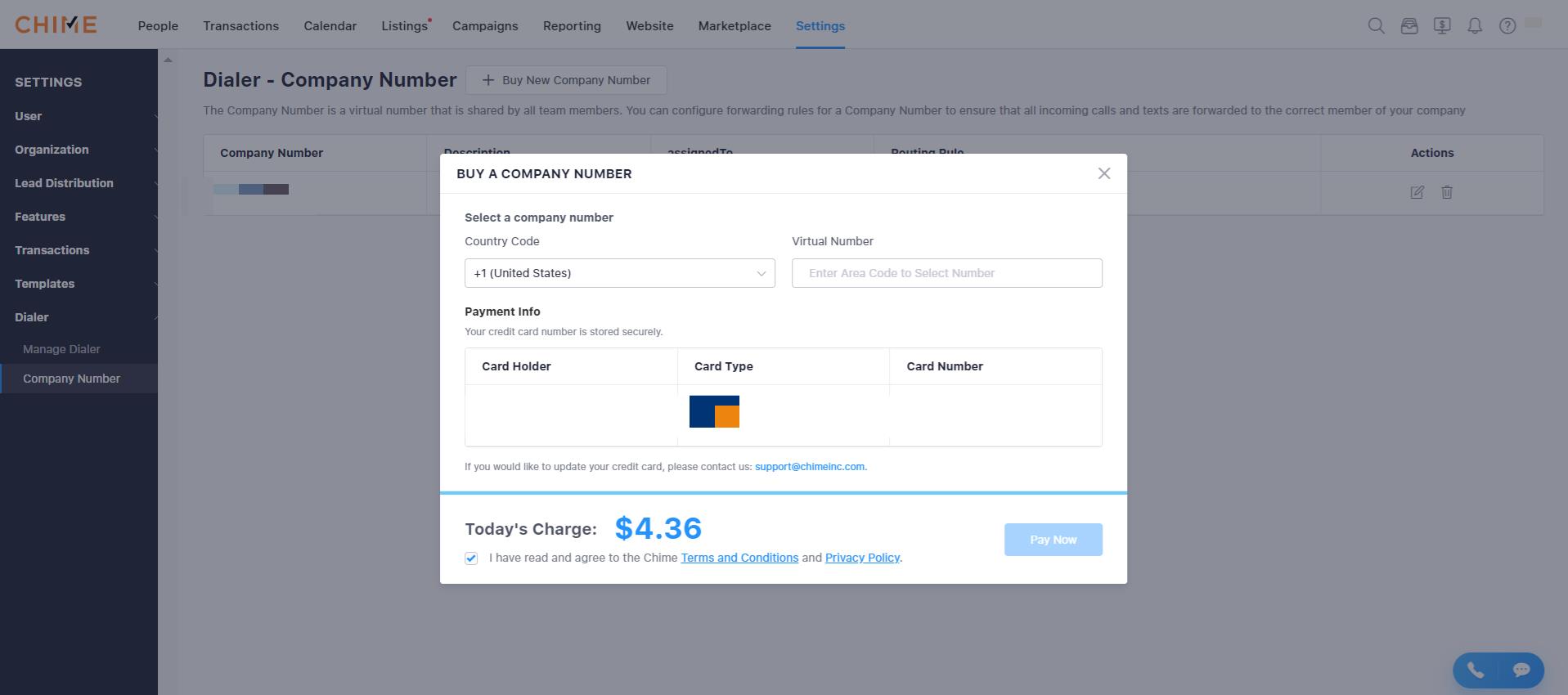 Only one Company Number can be assigned to each group.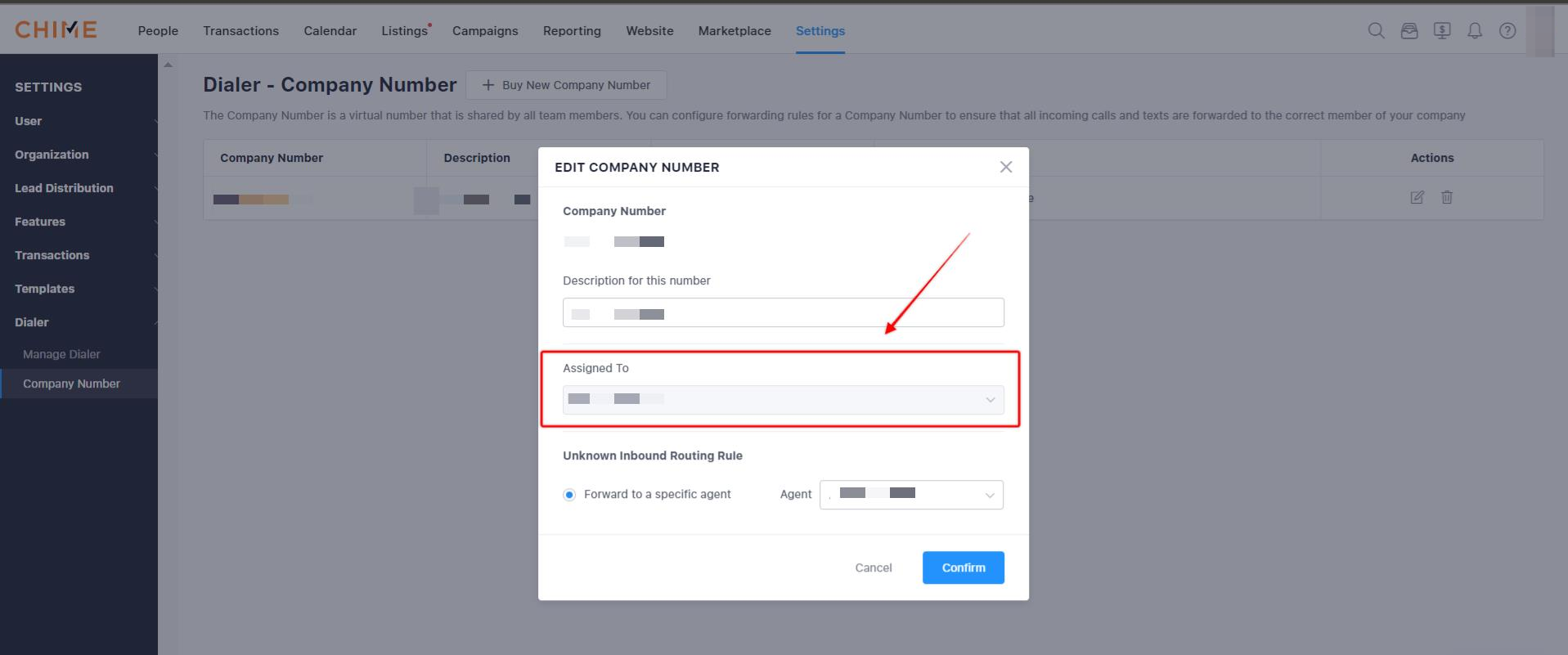 *IMPORTANT: This feature is only available for the Enterprise package. As a reminder, a Company Number is simply a virtual number within the Lofty platform. In order to use the Company Number, individual users must have a call/text package associated with their seat.
Learn More: Company Number
Dialer Improvements
The following improvements have been made to the dialer functionality within Lofty. 
Smart Call List Overdue Tasks Filter
The Overdue Scheduled Tasks call list is generated automatically based on tasks that were labeled as a "call" type but were not marked as complete. Those call tasks will then be added to this Overdue Scheduled Tasks Smart Call List. 

An additional option has been added when editing the dialer settings (Dialer Panel > Settings > Smart Call Lists) that allows a new filter to existing and allows for overdue call tasks to be generated from the last 30, 60, 180, or all overdue tasks regardless of how long ago they were created.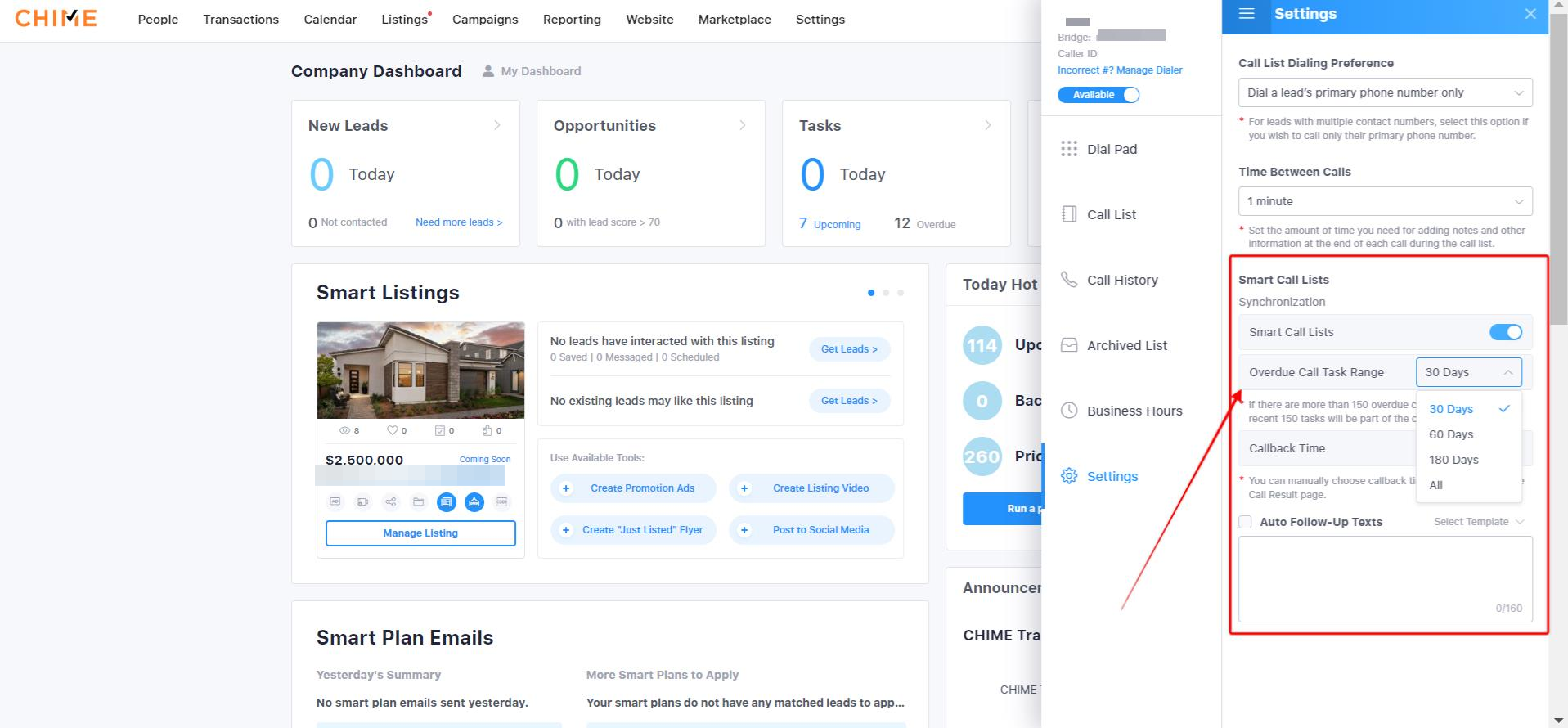 *IMPORTANT: Only a total of 150 will be part of this list–this will be the most recent 150. If the call list is finished, however, any overdue call tasks that are from before will be added to the list for the next time assuming the "All" option has been selected in the setting.
Call List Dialing Preference
One of the options available in the Dialer Settings (Dialer Panel > Settings > Call List Dialing Preference) called "Dial all of a lead's phone numbers" allows for the call list to dial all of a lead's phone numbers tied to their profile. One problem with this, however, was that if a lead answered the phone call or the call hit a voice message (which is recognized as the call is answered), the system would not continue dialing the other numbers.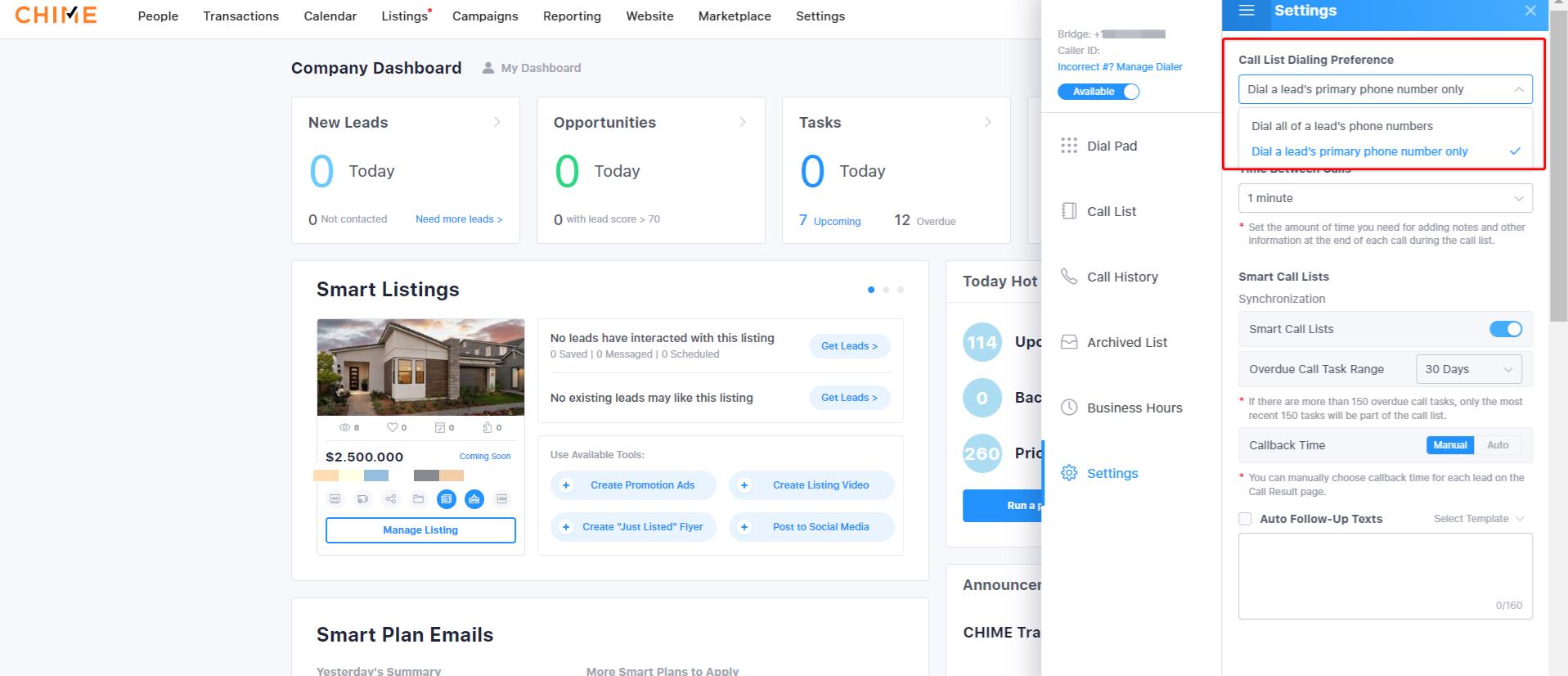 With this update, you will be able to choose to continue calling other numbers by manually clicking on Next Number and choosing the number. If you would like to proceed with the next lead, click the Finished/Next Lead button instead.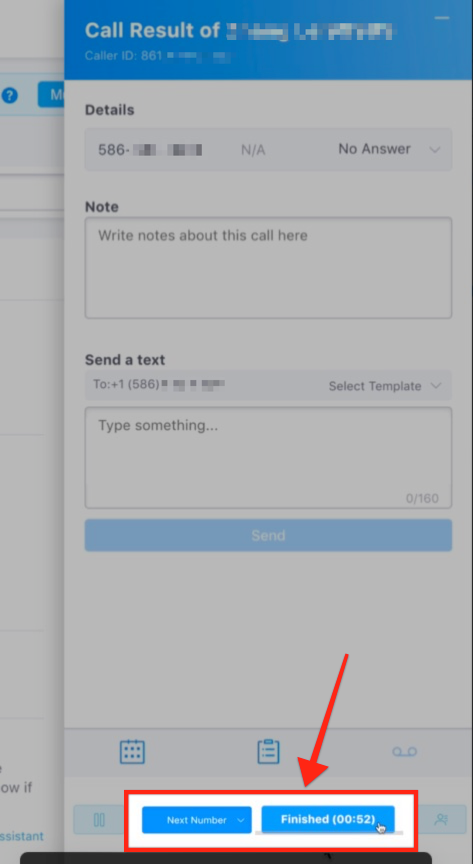 Incoming Call + Auto-Lead Record Opening
Previously, when an incoming call would be received in Lofty, the current page would automatically jump to the lead's record which would lead to current work/notes in progress being lost. With this update, no page will auto-load and you must click on the lead's name in the top-right in order to navigate to their lead record which allows you to save any work before proceeding.
Learn More:
AI Assistant: Lead Profile Interaction Improvements
We have made improvements on seeing how the AI Assistant interacts with a lead, also we have now set the AI Assistant to have their own role. This will make it easier to mute the AI when needed.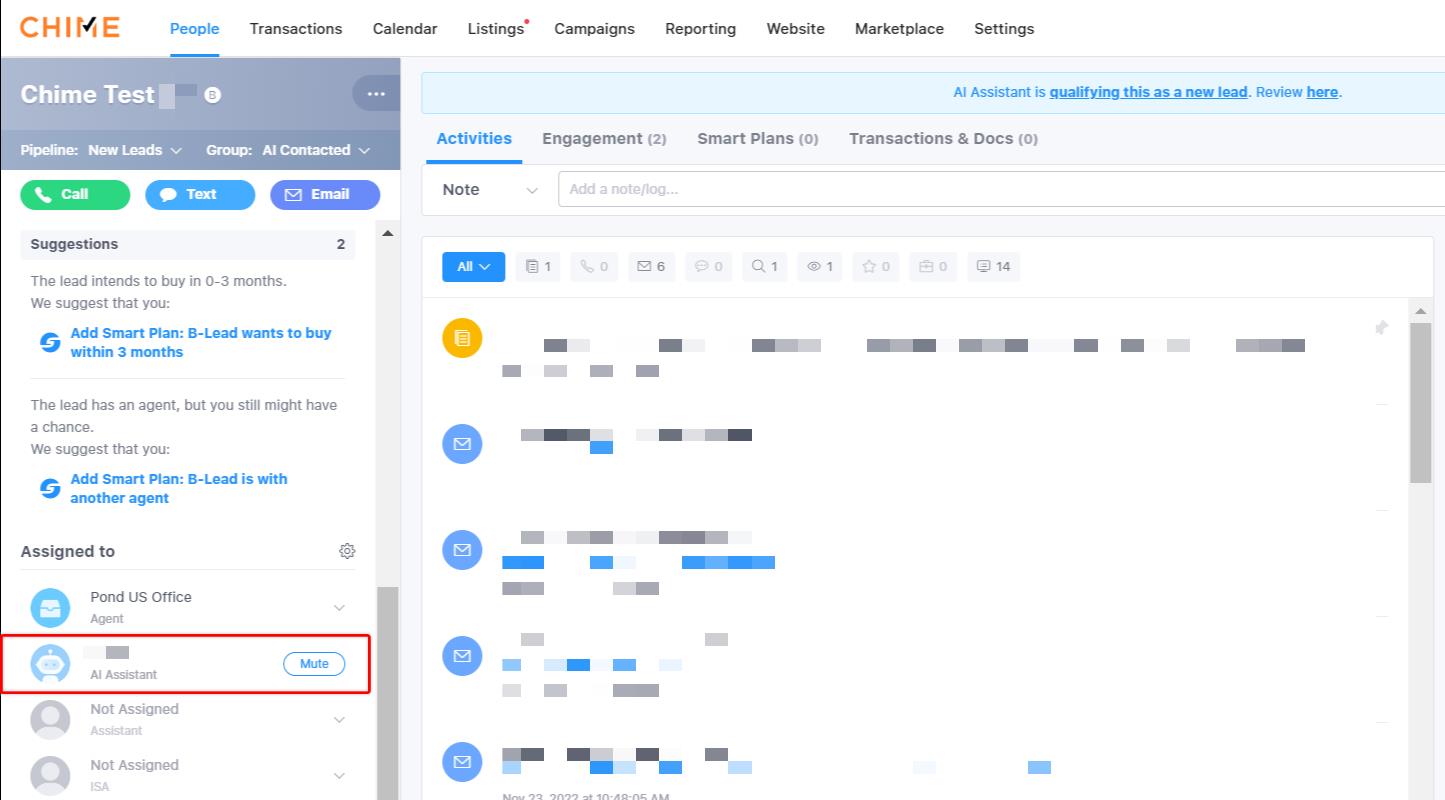 AI Assistant Banner
When a lead is being worked on based on their specific behavior (saving listings, saving searches, requesting more information, etc.), the banner at the top of the lead profile will display the specific trigger context and what the AI Assistant is attempting to do next. Note: This same information will be presented if you hover over the new AI Assistant role. Clicking on the link within the banner will open up the most recent conversations that the AI has had or attempted to have with the lead.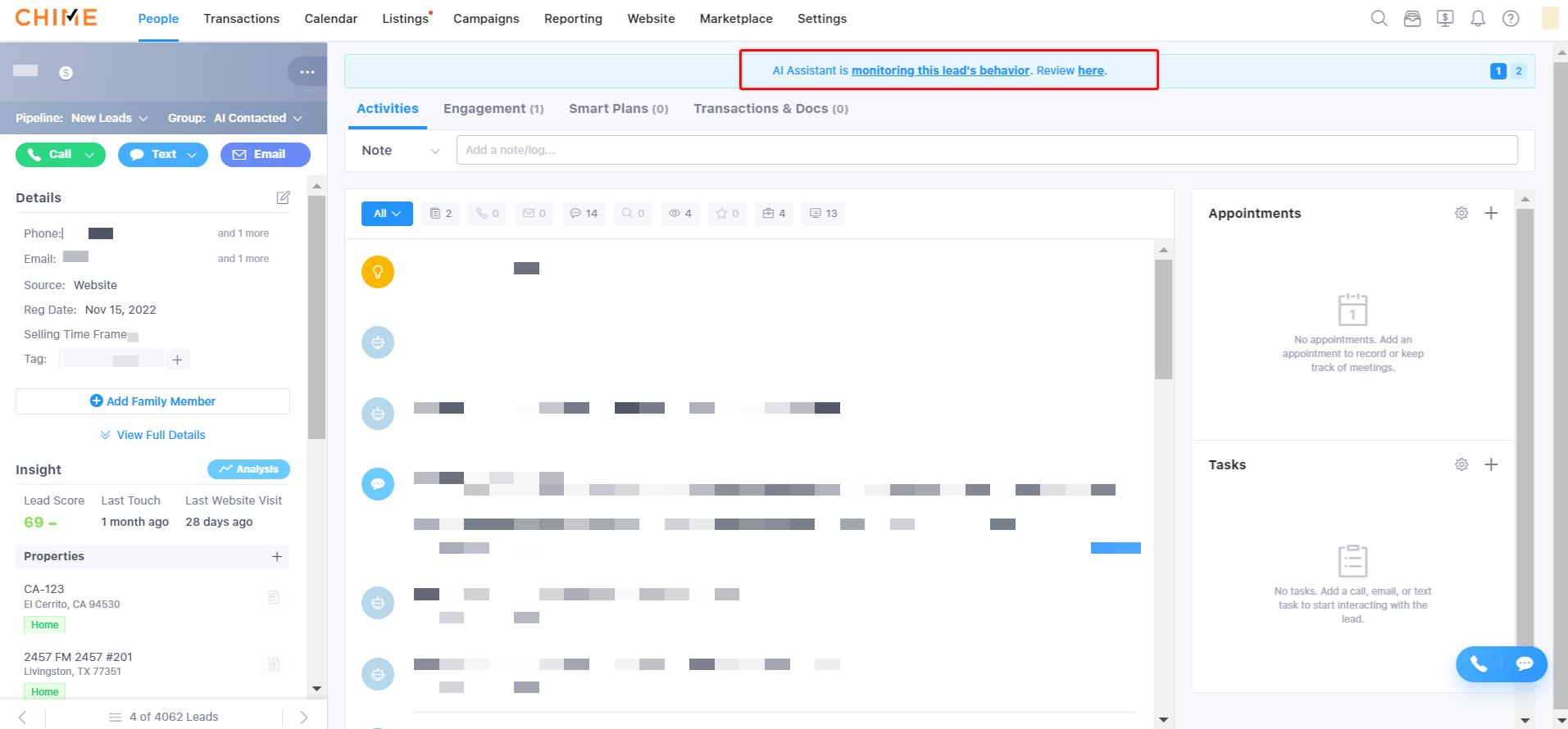 Unmute Functionality
With this update, you can now unmute the AI Assistant. Previously, this was not possible. This means that if you would like the AI Assistant to engage with the lead again based on their existing lead behavior criteria, you can unmute the AI Assistant so that it will do so.
On the Assigned To section of a lead profile: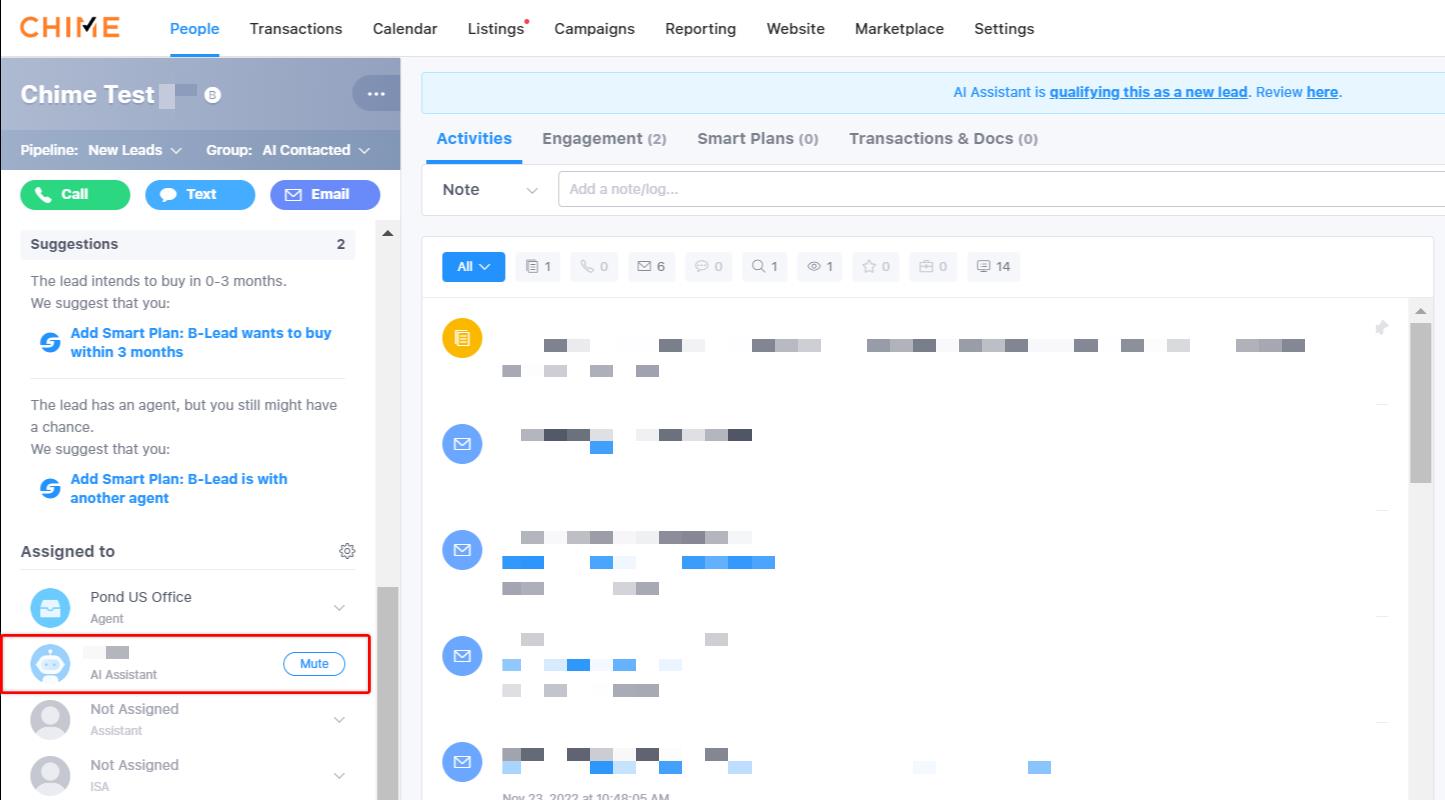 On the Quick Action menu within a lead profile: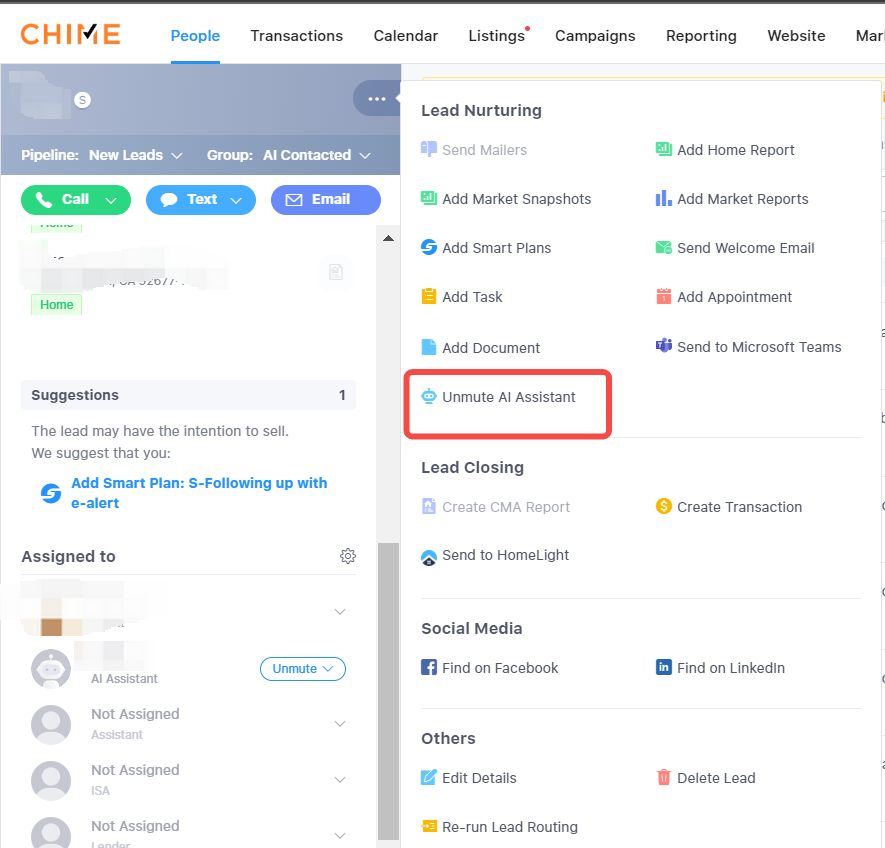 Use AI's Virtual Number
A feature that has been requested for some time is the ability to respond as the AI Assistant in order to hand off the conversation. This is now supported! However, keep in mind that it should be used with exactly that purpose–to hand off the conversation and not to continue with an extended conversation.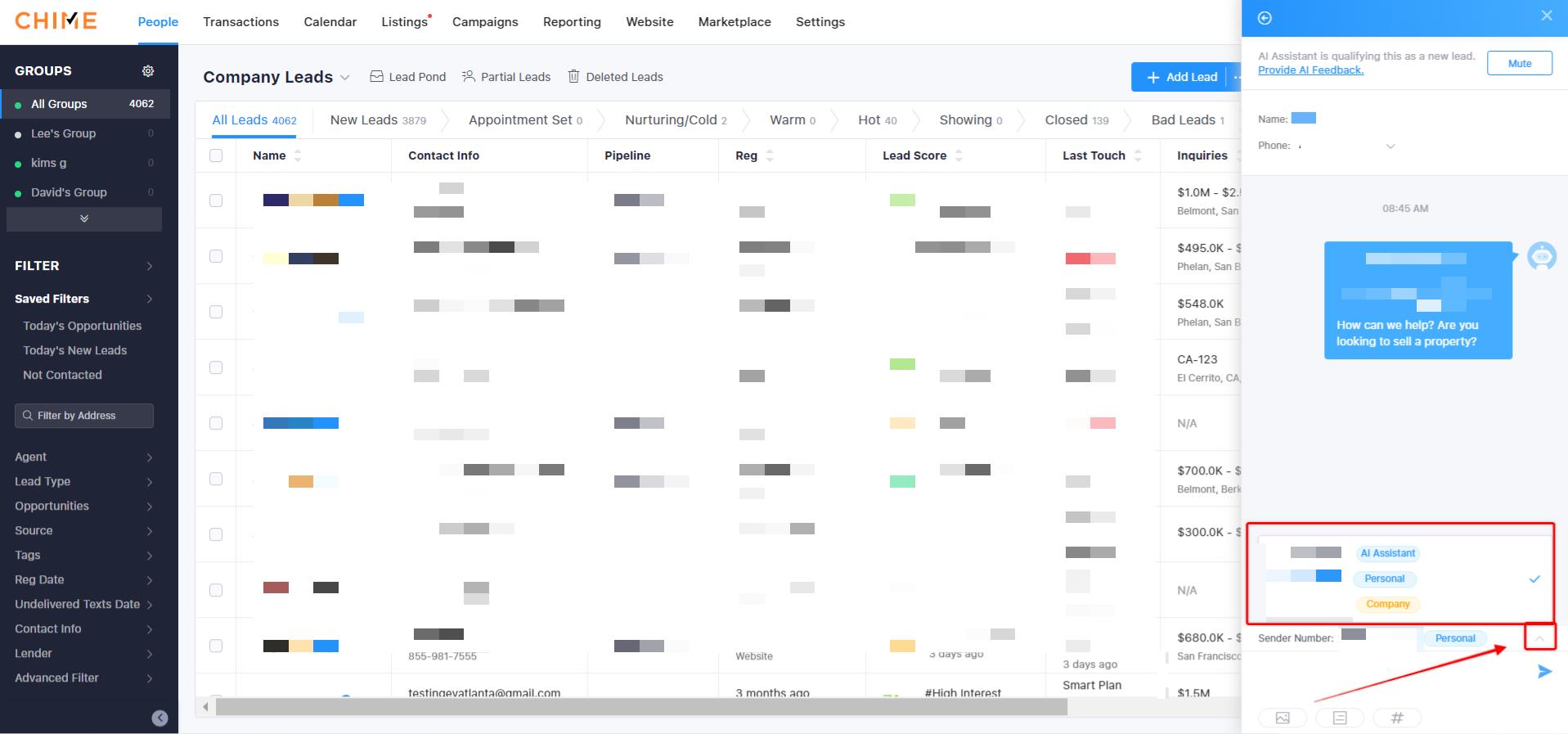 *IMPORTANT: Only 10 texts/day sent from the AI Assistant's virtual number is included at no extra price. Any additional messages will be $0.01/text.
Enable the AI Assistant for EXISTING LEAD qualification via text message


The AI Assistant will follow up with existing leads when they match any of the following conditions. During the conversation, the AI Assistant works to complete the lead's info and will notify the assigned agent of the result.
Opens property alert emails but has not clicked properties/links in the emails.
Returns to the IDX website with incomplete search criteria.
Returns to the IDX website and makes a request that triggers an opportunity.
The lead profile has no "location" recorded in the search criteria (preventing auto alerts from being sent).
No site activity for 12 and then 28 consecutive days since the last time they were marked as "High Interest."
Saves a search on the IDX website
Views five different properties in a 24-hour period 
Is marked as "Back to Site."
Learn More: AI Assistant / Chatbot Qualification Process
Site 5.30
CMA Optimizations
The following improvements have been made to the Lofty CMA to make it more accessible.
The Action column has been split so that a separate Report View column is now more accessible. The "Online" and "PDF" options are easy to find in order to access the CMA.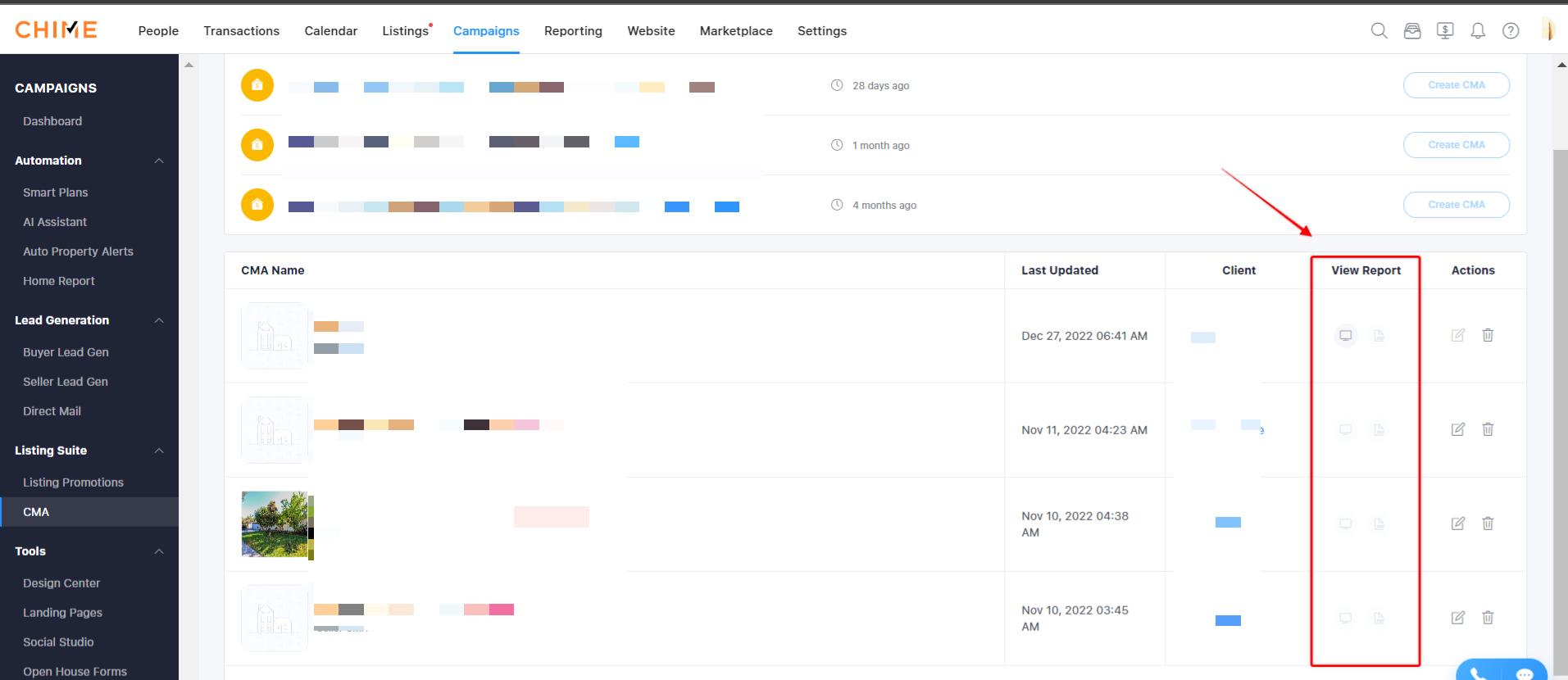 A new Incomplete tag has been added to any CMA that has been started but the setup was not complete.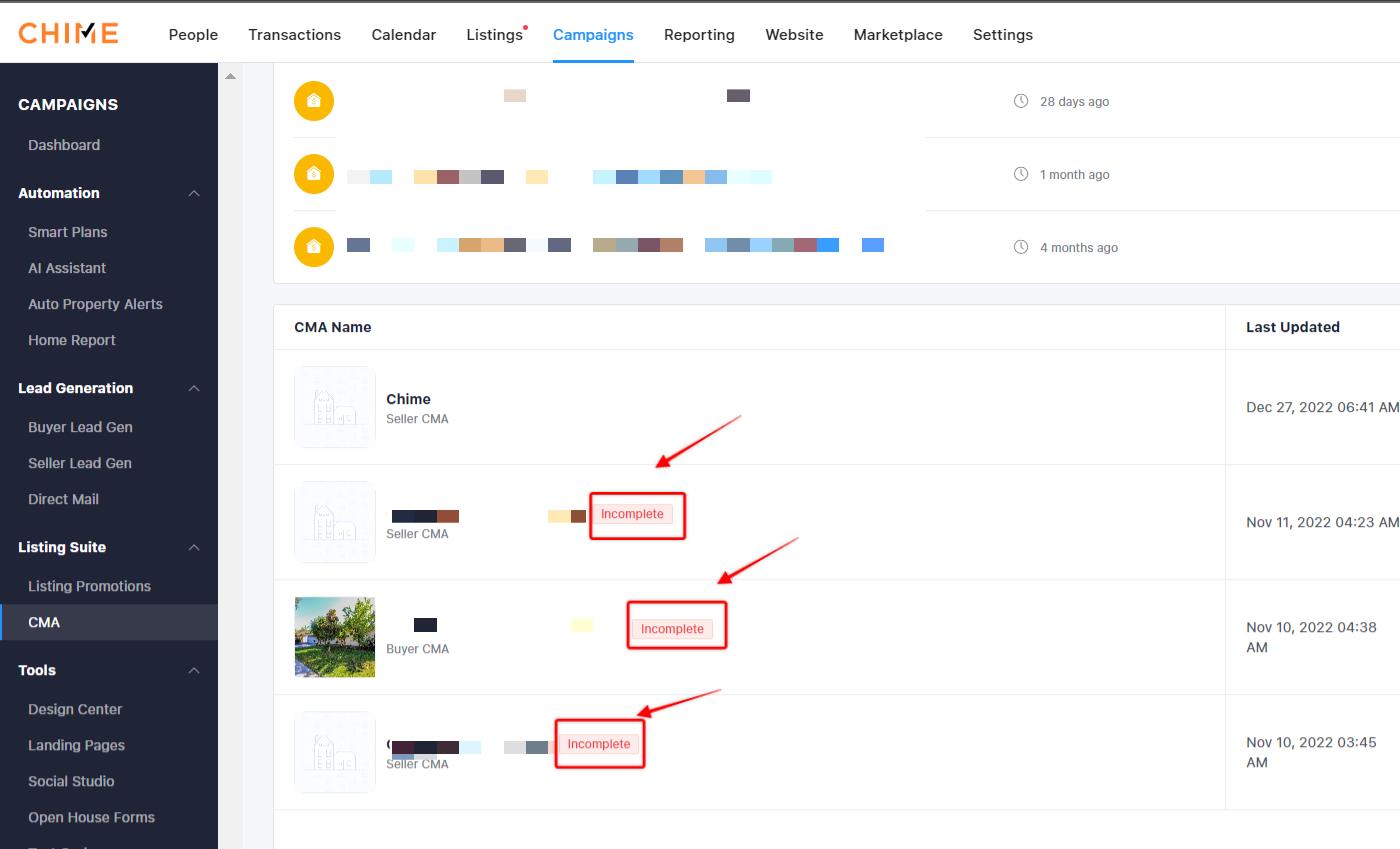 Clicking/hovering on the client's name will appear with their phone and email which can be clicked to email/text directly from this page. Clicking View Details redirects to the lead profile.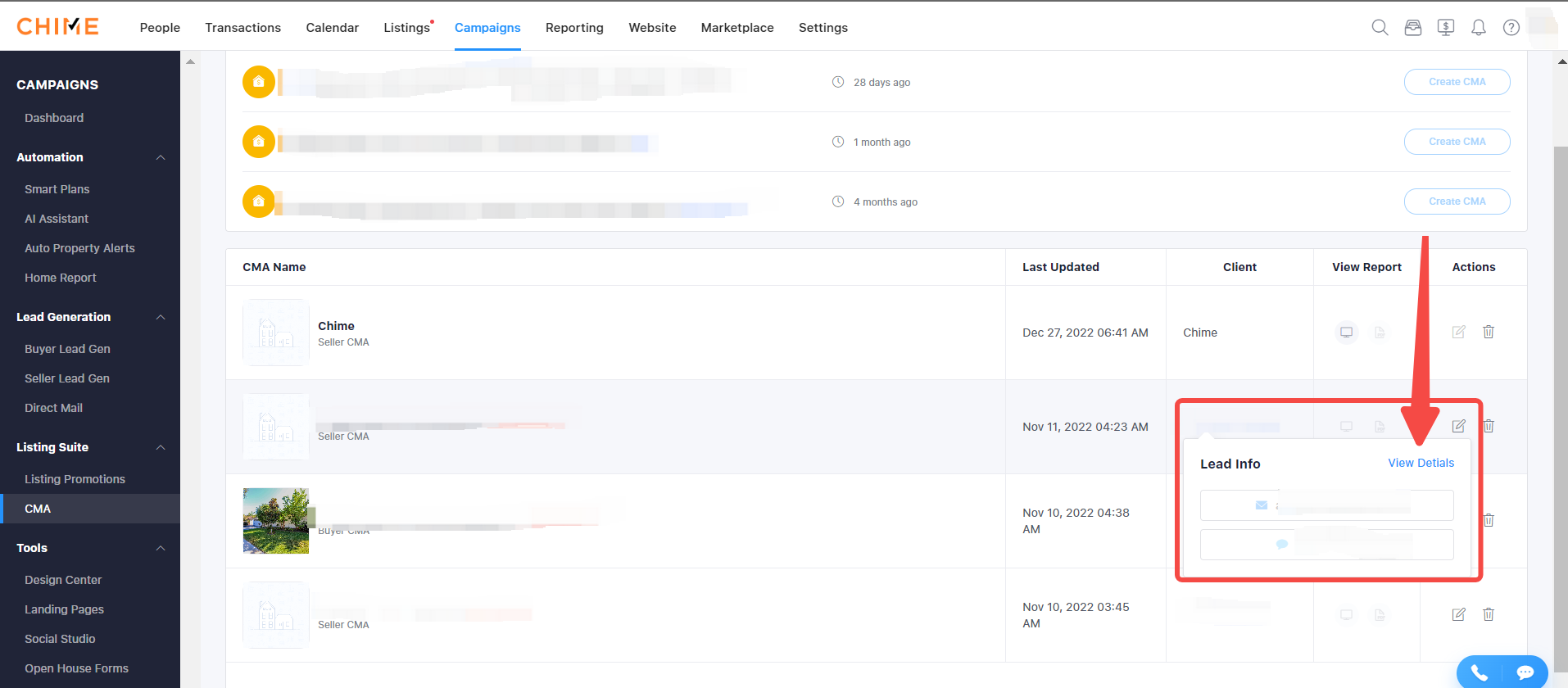 A label has been added depending on whether it is a Buyer CMA or Seller CMA as well.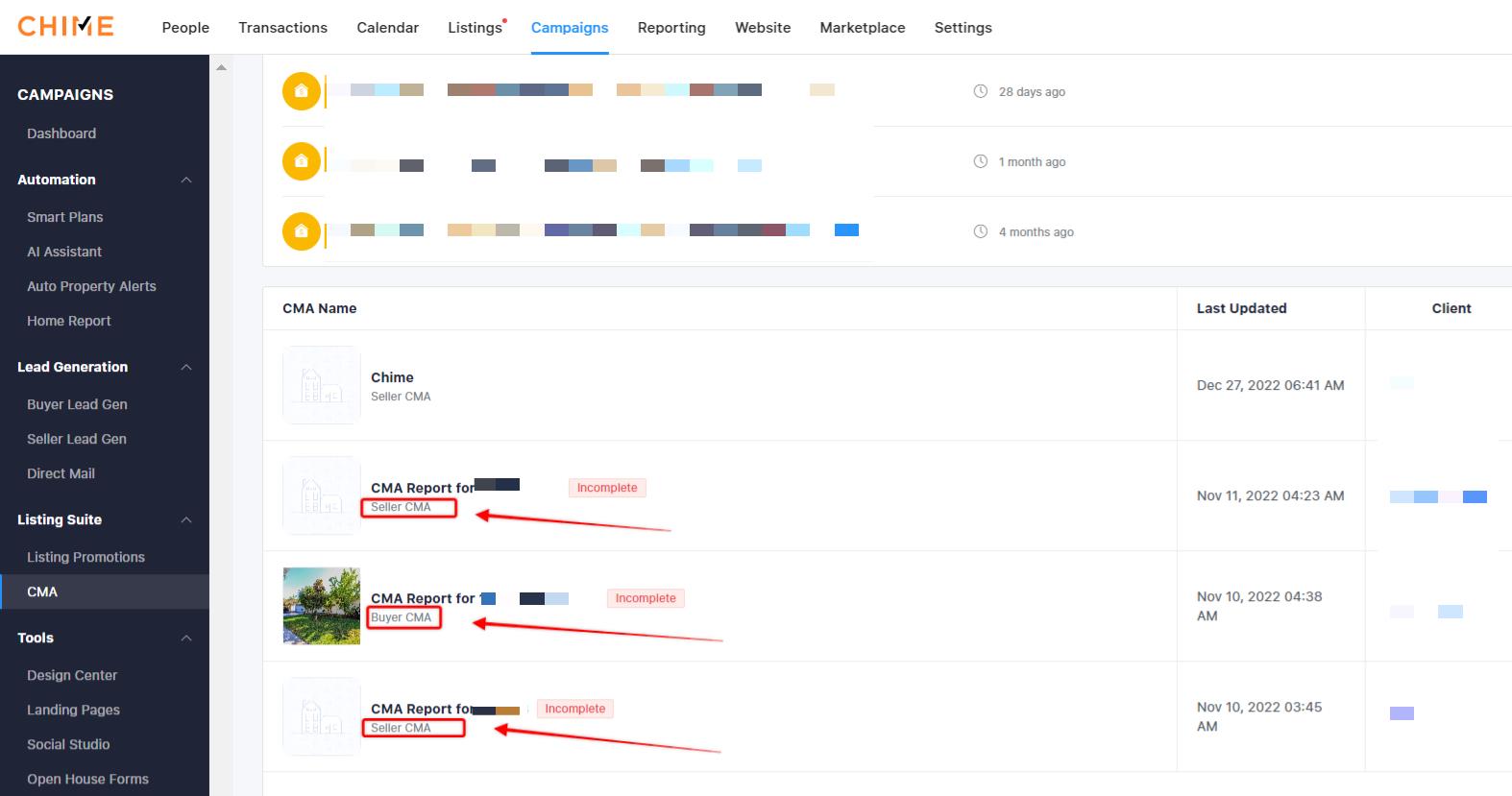 Additional CMA Entrances
The following entrances have been added to the Lofty platform and give users quick access to the Lofty CMA Tool.
Matched Leads Pop-Up
When accessing "Matched Leads" on Listing Discovery, you can select one lead, and then a "CMA" button is available to create a CMA for that specific property. This is only available when one lead is selected because a CMA is intended for an individual only.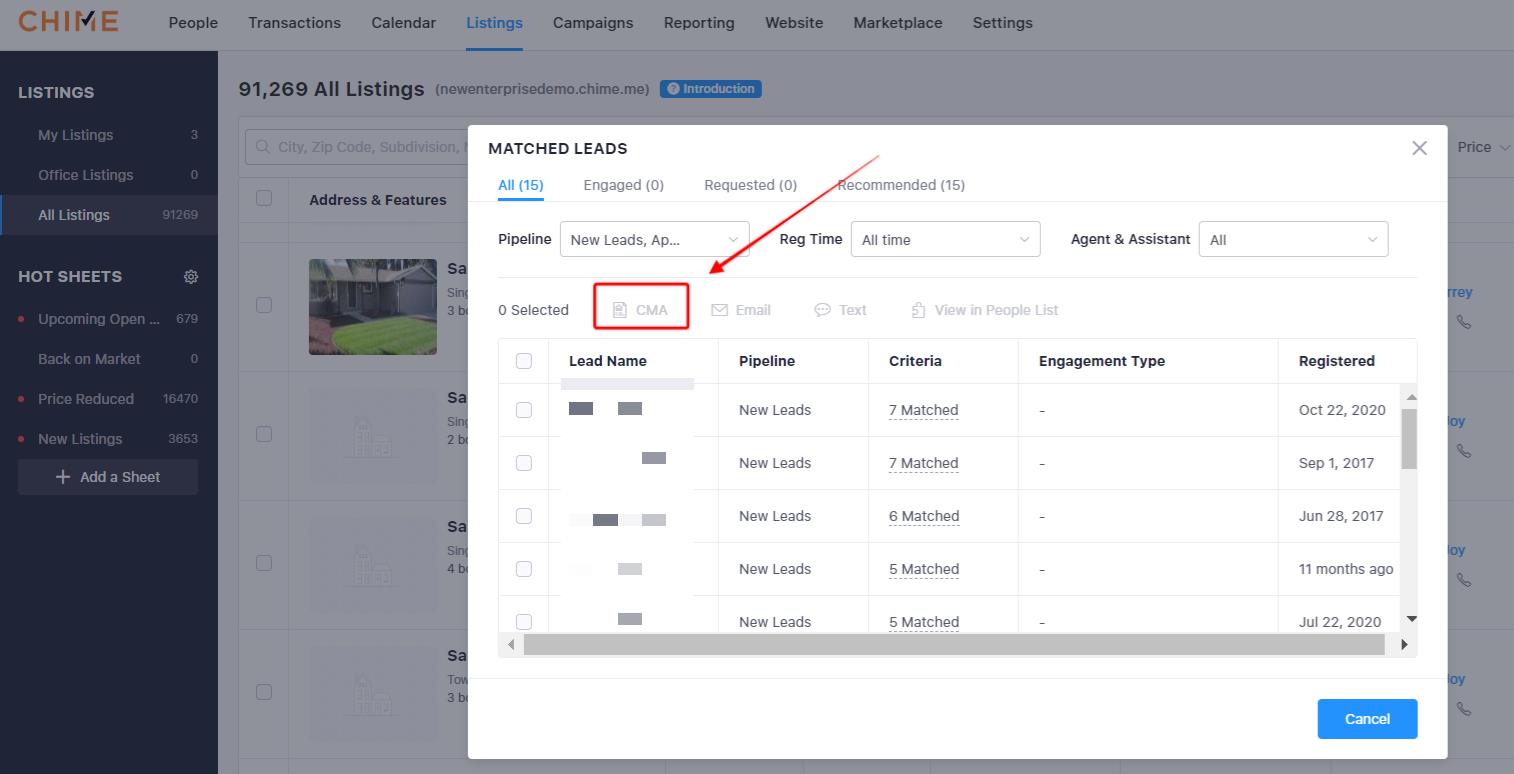 Listing Discovery > Select One Listing
When selecting one listing on the Listing Discovery page, an action to "Create CMA" will be available for that listing. This is not available for multiple listings for obvious reasons.

Learn More: CMA Tool / Lofty CMA
Listing Discovery Optimizations
Matched Leads Pop-Up Window
The matched leads pop-up window now has different options based on the following categories:
All
Engaged

Leads that have viewed, registered on, saved, or left a message on a property

Requested

Leads that have requested a showing

Recommended

Recommended matches based on lead search criteria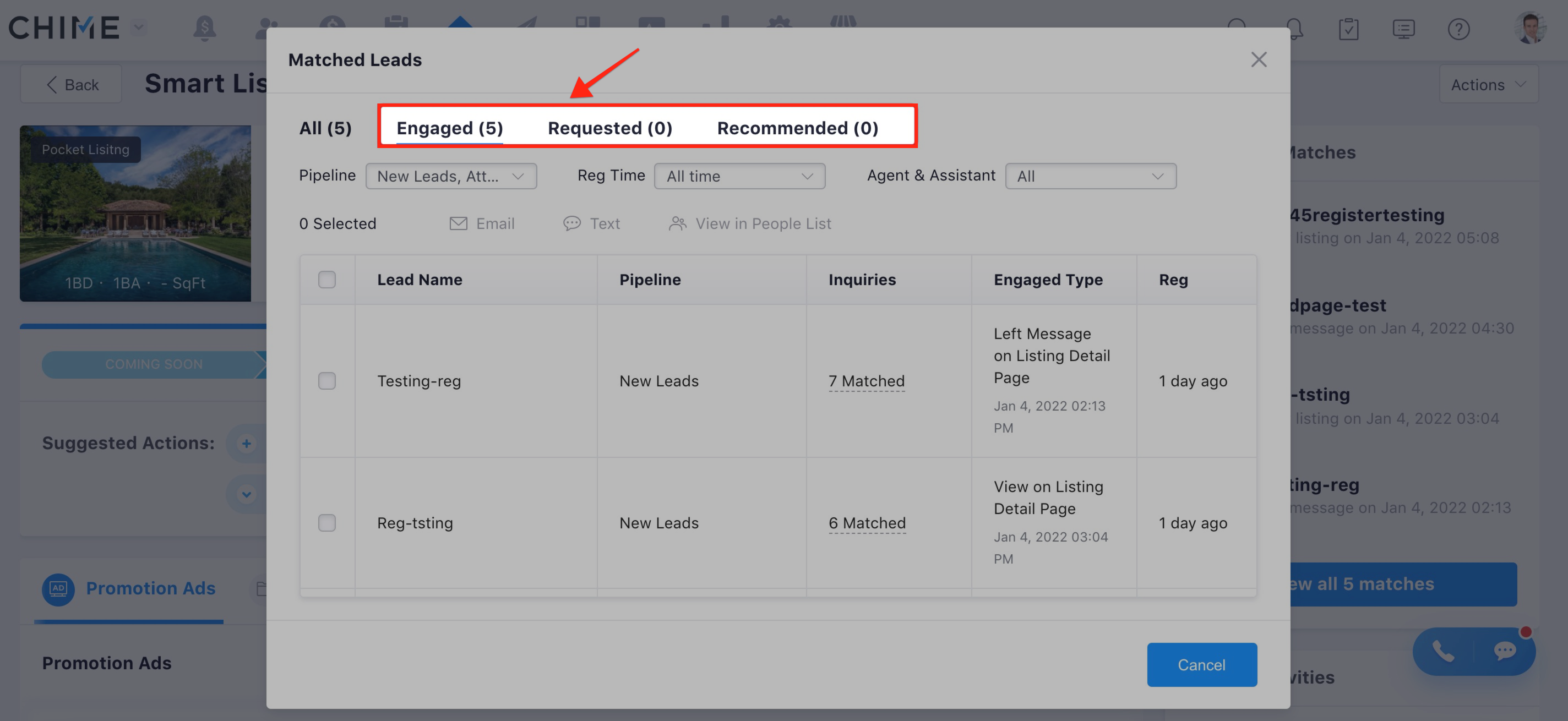 A new Engaged Type column has been added to provide specific context on how the lead engaged with the property in question.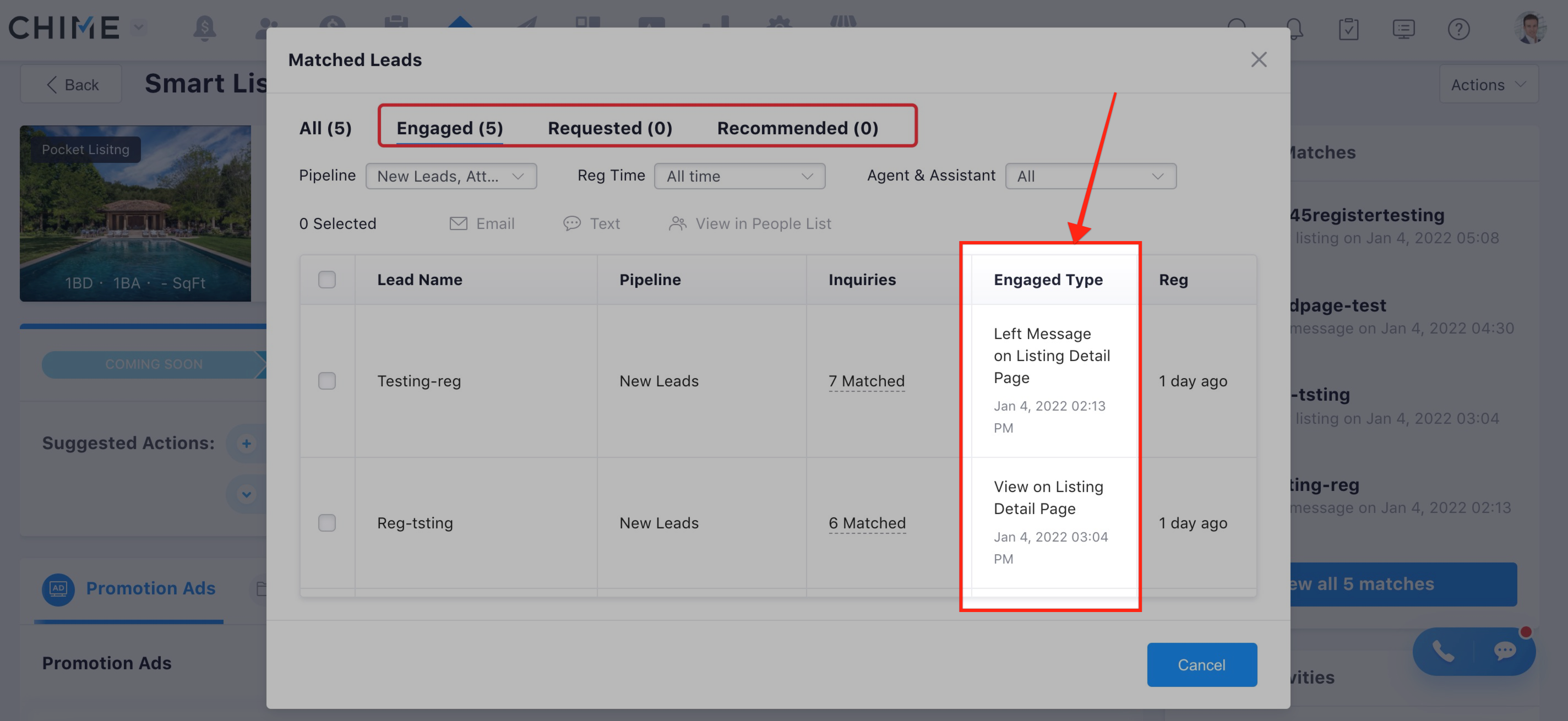 Learn More: Listings Pages
Desktop Photo Gallery Support
We have now optimized IDX Website's photo gallery views to be similar to the changes from mobile photo gallery views.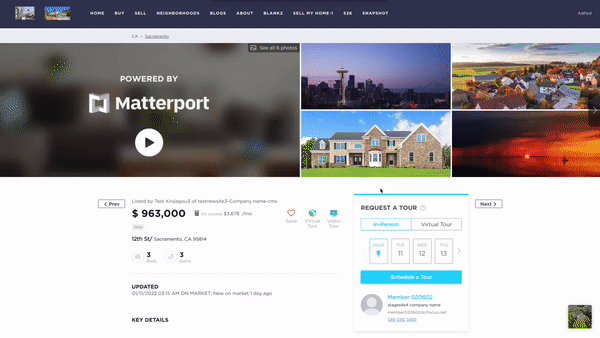 Smart Listings Optimization
We have made some additional optimizations for easier access to Smart Listing features.
No hover is required. Simply click on the Manage Listing button to access the detail page.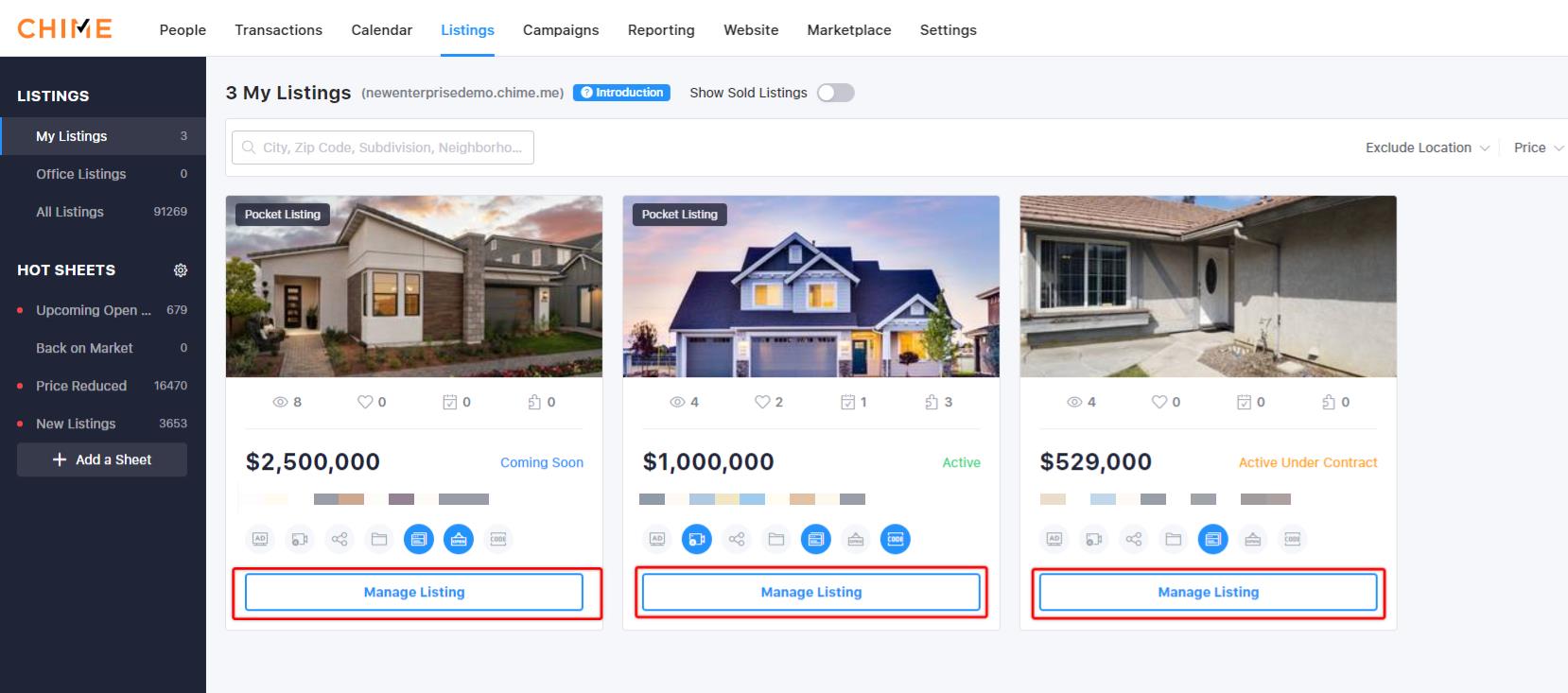 The actions and stats (with the exception of views) can be clicked to directly access that information or feature.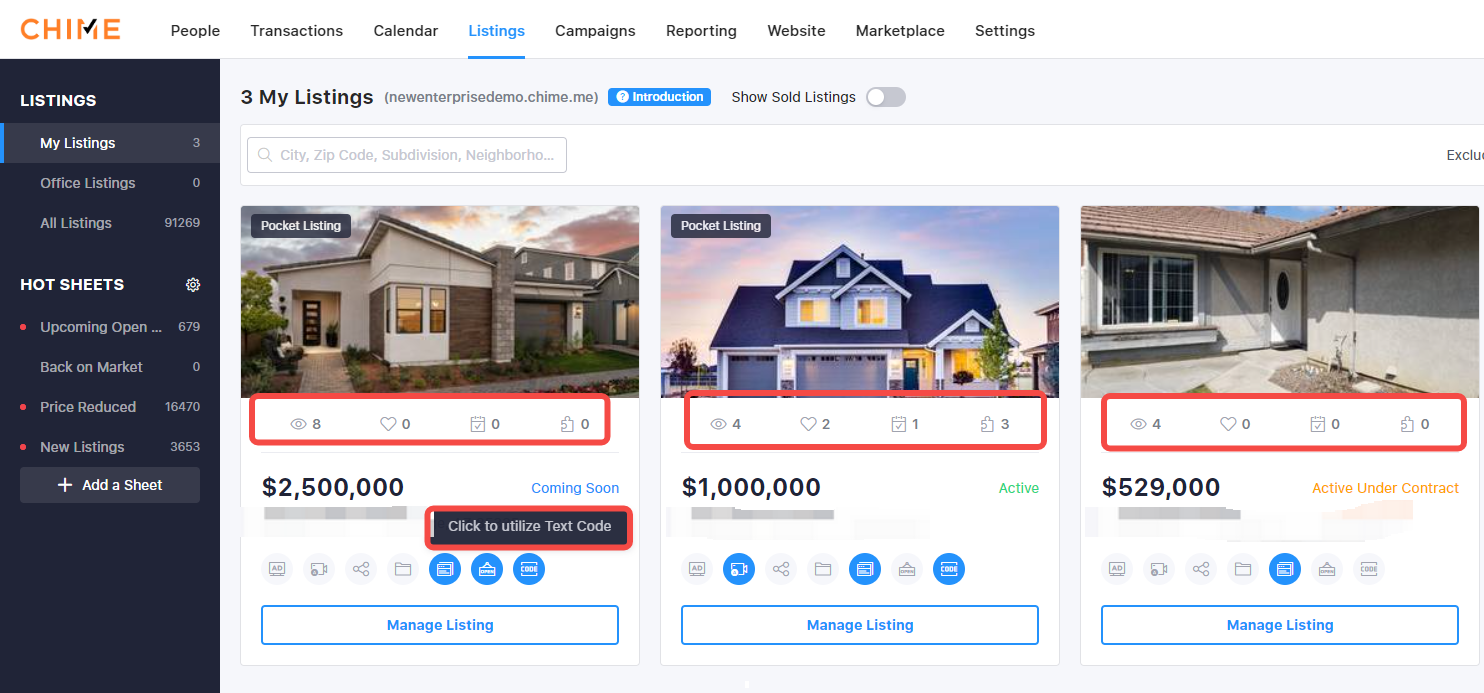 The statistics (with the exception of views) and buyer matches are now clickable.

Learn More: Smart Listings
Questions?
If you have any questions regarding this topic or any others, please reach out to our Support Team via email at <support@lofty.com>, by phone at 1 (855) 981-7557, or by chat with us through your Lofty CRM.