Introduction
A Smart Plan step can be used to trigger a Zapier Zap. This allows Smart Plan automation to expand to all apps currently supported by Zapier.
Summary
Getting Access
To build out a Zap, click on any of the Create Zap buttons with Zapier: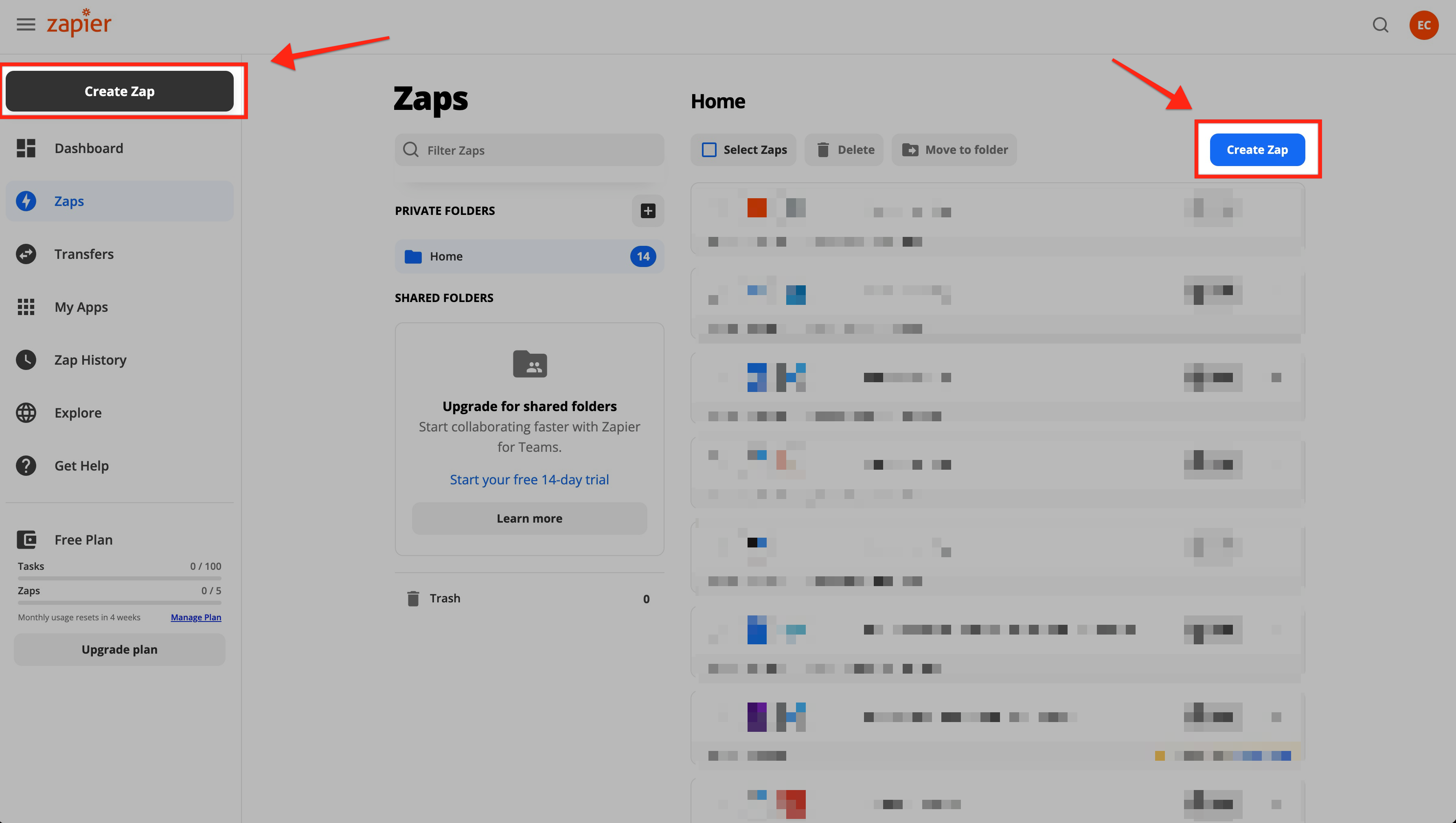 You will use Lofty as the trigger (explained more in detail below) but you will need to use the right version of the app. Search for Lofty and select the one with the By Invite label. This will give you access to this feature.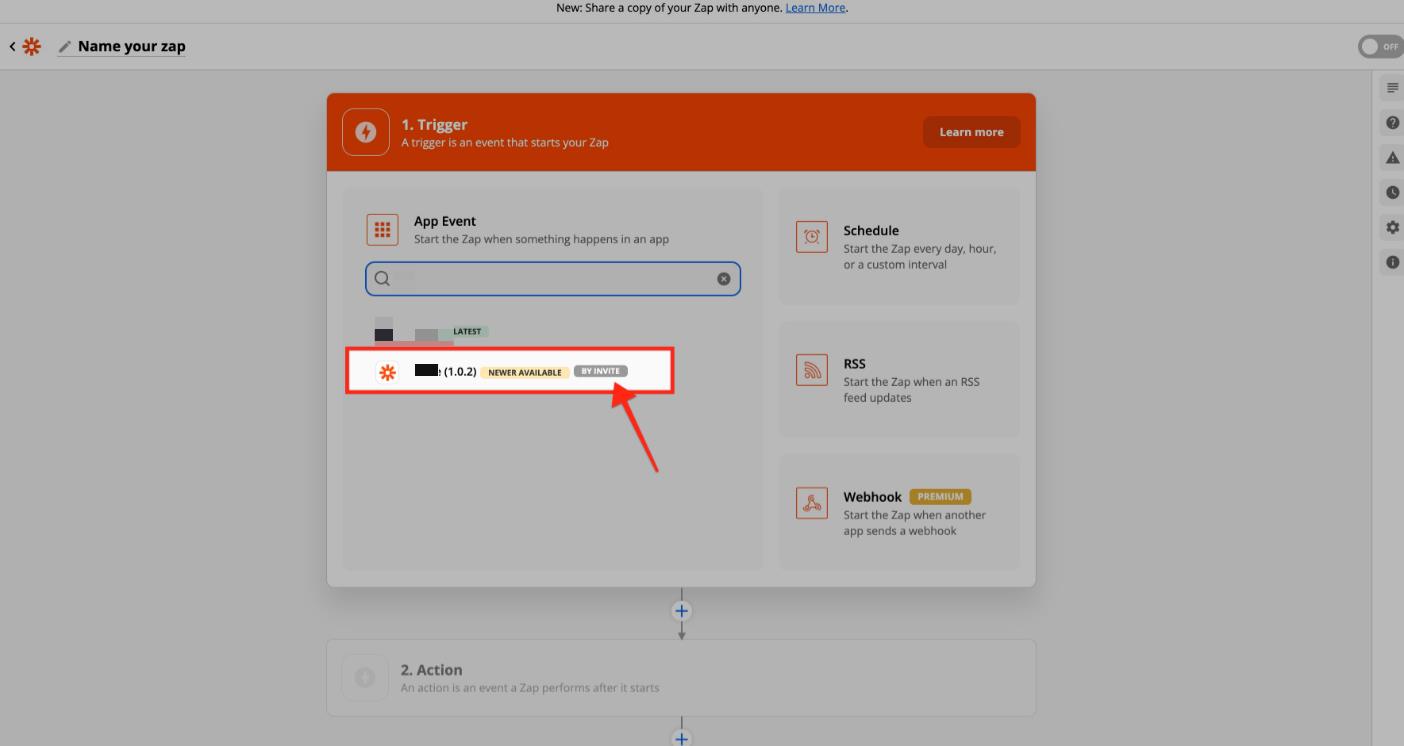 How It Works
To use this, first, navigate to a Smart Plan and select Zapier Zap as the action for a step.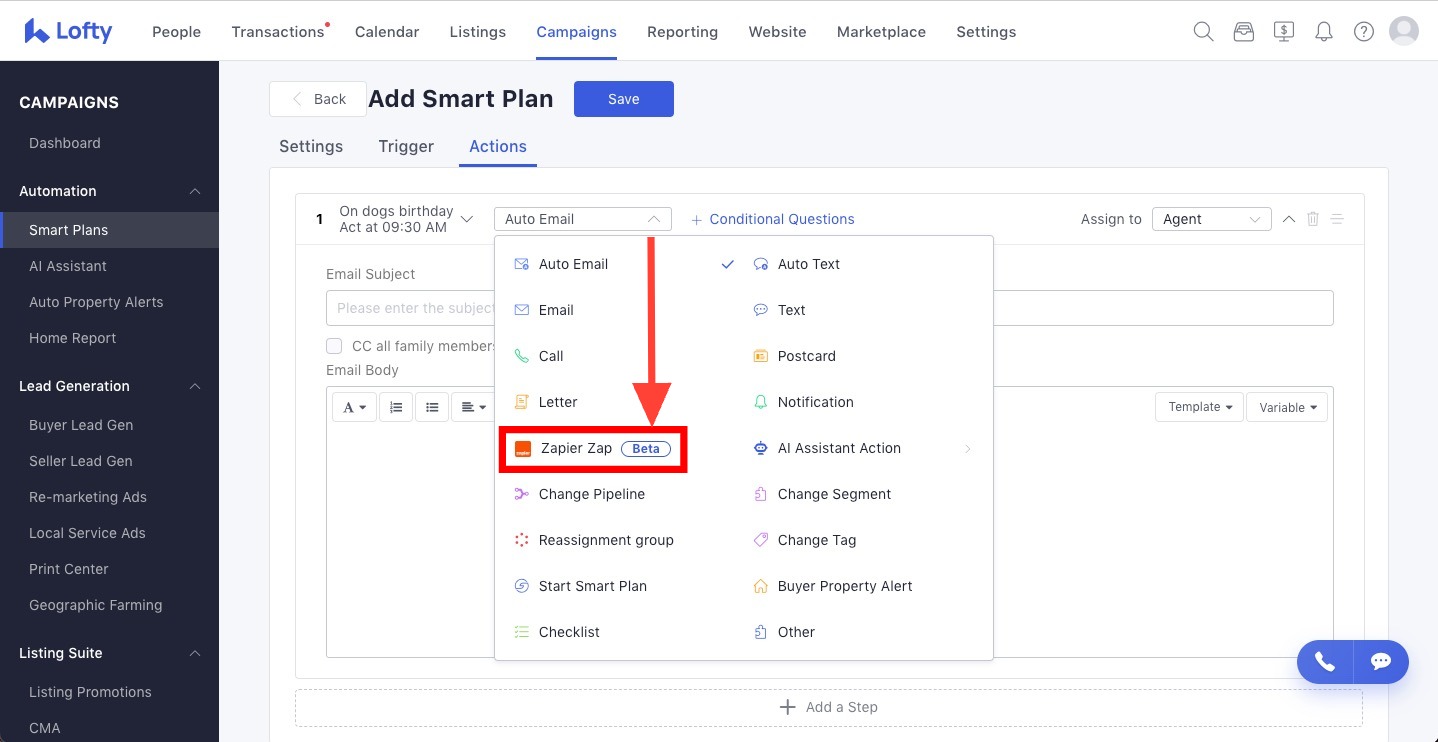 It will automatically create a Zap Trigger ID that is unique to this step of the Smart Plan. You will need to copy this ID and take it with you to Zapier for the next step. Also, you can add a "description" which is the task title that will be listed on a lead profile for this step.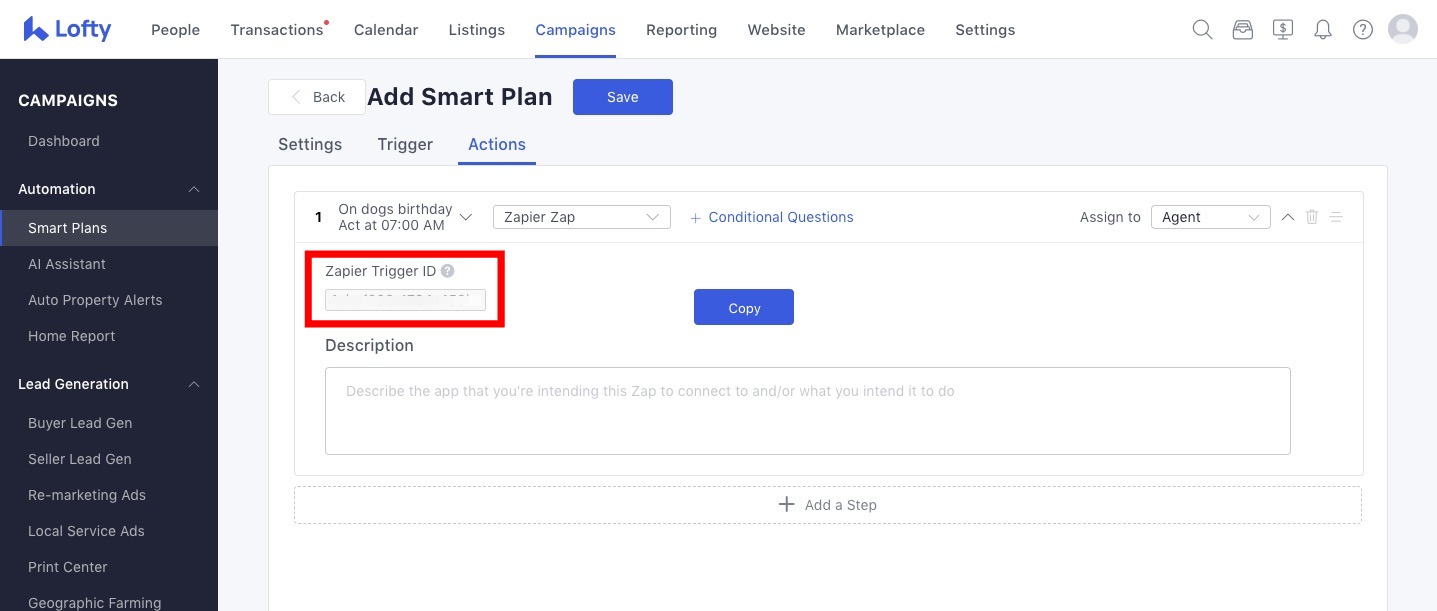 You will then navigate to Zapier and select Lofty as the "Trigger" app. Then, select Smart Plan Action.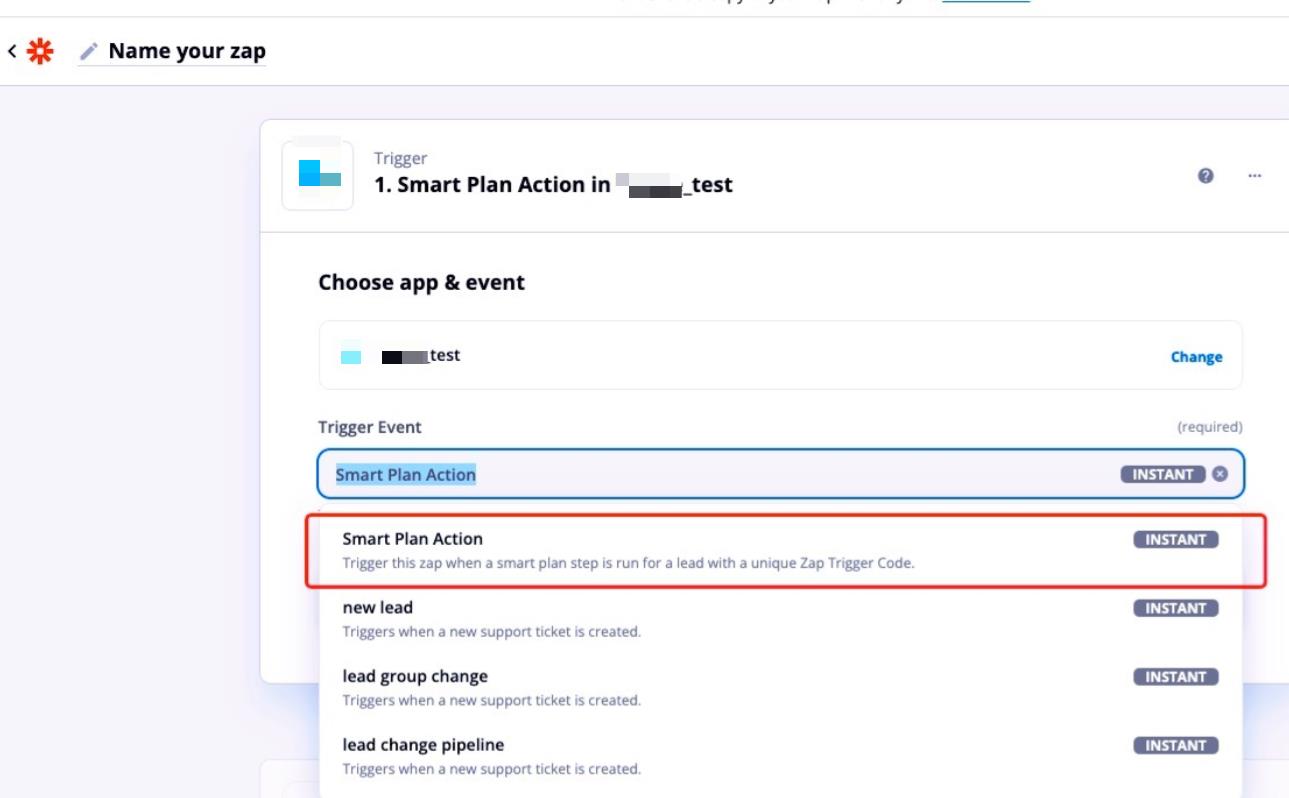 You will then paste in the Zap Trigger ID that you copied out of the Smart Plan. Paste it into the "Zap Trigger ID" field. You can then proceed to build out your Zap, choosing the action app, etc.
Questions?
If you have any questions regarding this topic or any others, please reach out to our Support Team via email at <support@lofty.com>, by phone at 1 (855) 981-7557, or by chat with us through your Lofty CRM.