Introduction
*Please note that the availability of certain features outlined in these release notes will vary depending on the package and add-ons that you have purchased as well as the account type that you have (admin/agent user). For any questions related to your Lofty package or feature availability, please contact Lofty Support (support@lofty.com). 
Release Date
Wednesday, December 29th, 2021
Summary
CRM 3.41
AI Assistant Changes
New Package
A new AI Assistant package has been added. Similar to the Premium AI, the new Enterprise AI can work extra leads above and beyond the package limit for an additional cost. The only difference with Enterprise AI is that it includes additional coverage for engaged leads. This package is not limited to the Enterprise edition of our platform, users from all our packages can purchase.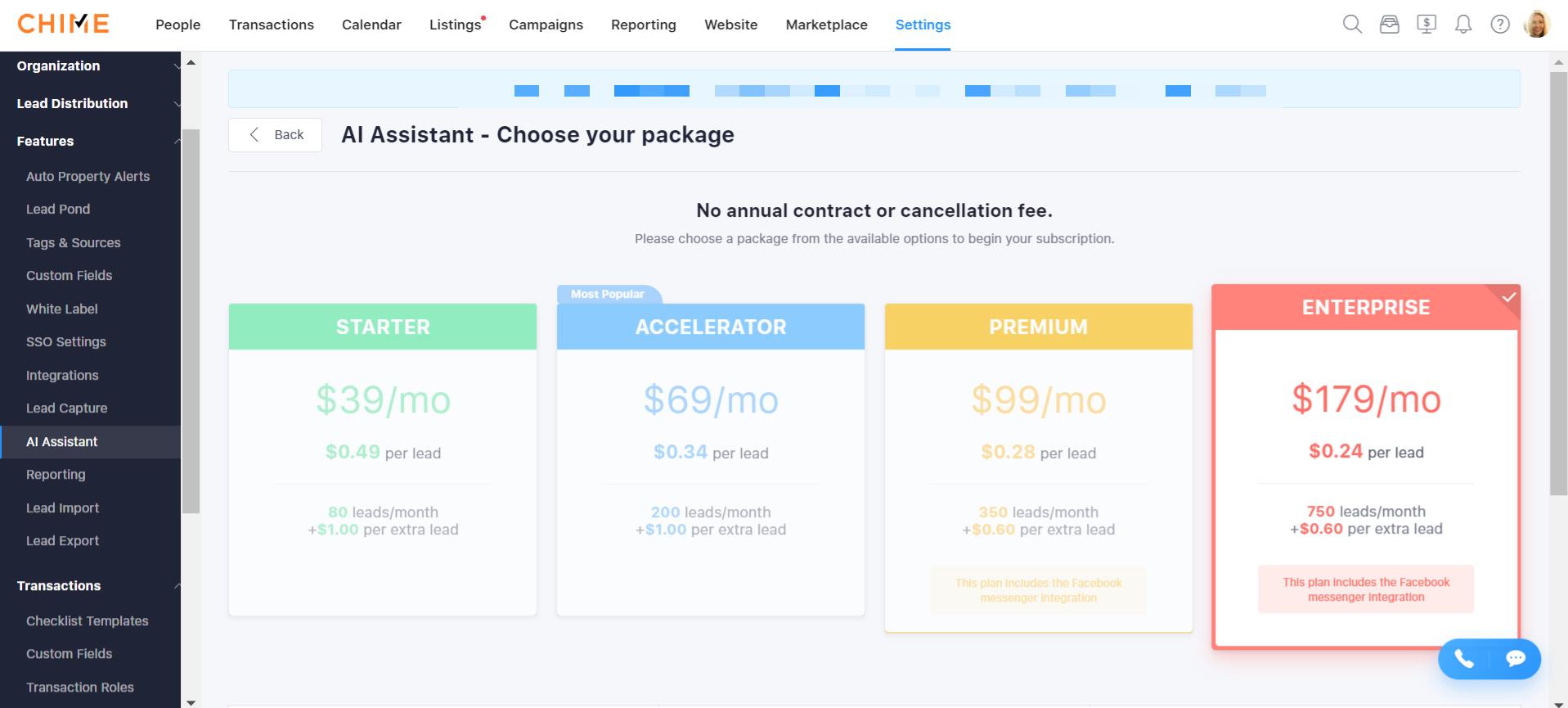 New Engagement Triggers
The AI Assistant can now engage more effectively with existing leads in more scenarios. If a lead is marked "Back to Site" the welcome message will now include listings that they might be interested in. The AI Assistant will send a link so that they can see those listings. These recommendations are based on the lead's Search Criteria.
Learn More:
Transaction Checklist Template Improvements
We have made some additional improvements to Checklist Templates so you can add more information:
Task Title
Task Description

Multiple Lines
Attachment (added as a link)

Require Attachment to Complete?
Assign To
Due Date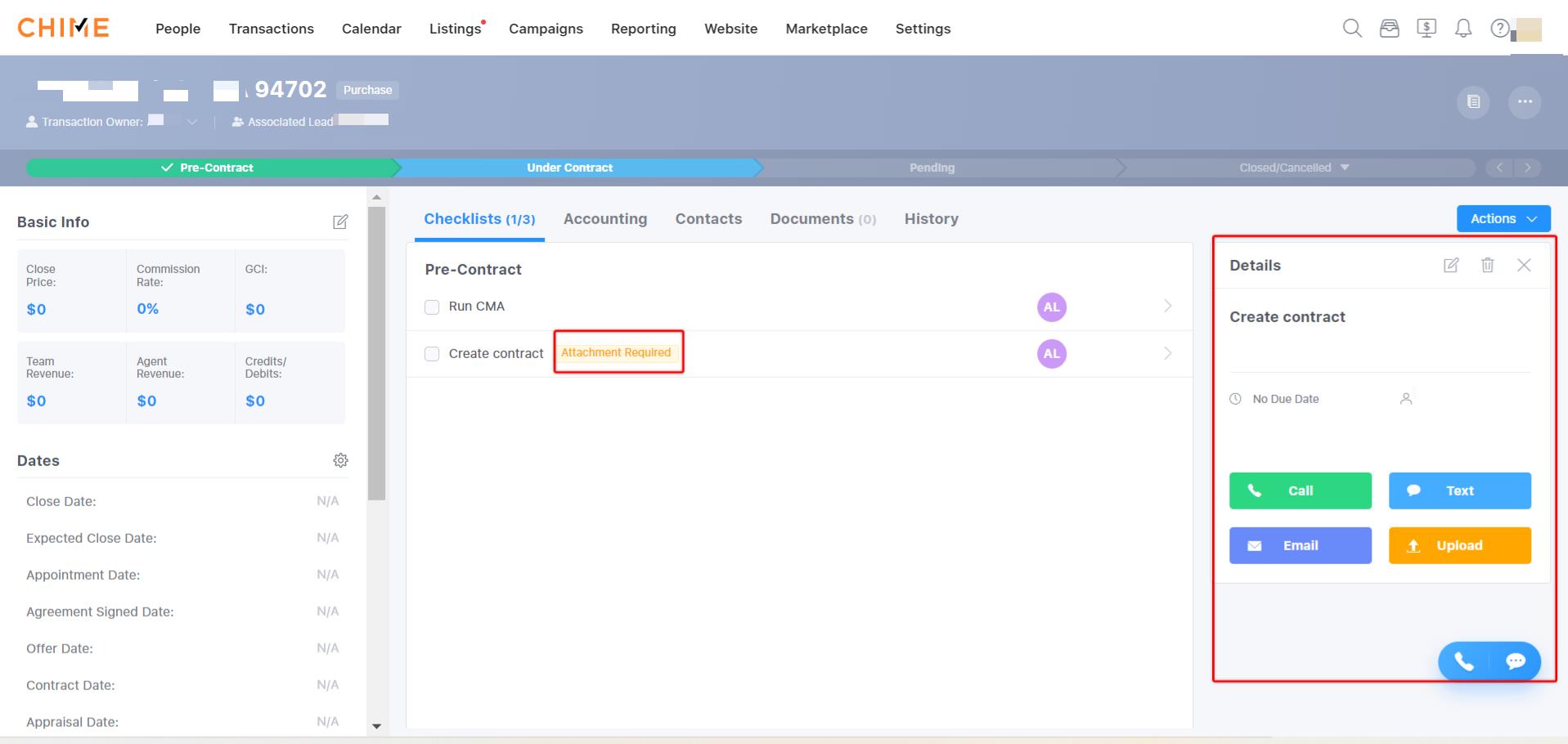 Learn More: Transaction Management Checklists
Lead Timeline Optimization
In this release, every change made to a lead profile (i.e. name change, phone number change, new address, family members, etc.) will be recorded with the BEFORE and the AFTER clearly documented in the timeline. Also, these system-made logs will not be able to be deleted in order to provide a better audit within the system.

Learn More: Lead Profile Page
Duplicate Leads Optimization
We now have a duplicate lead logic built in for our Multi-Team and Enterprise Accounts. This allows for duplicate lead emails to existing on our larger platforms.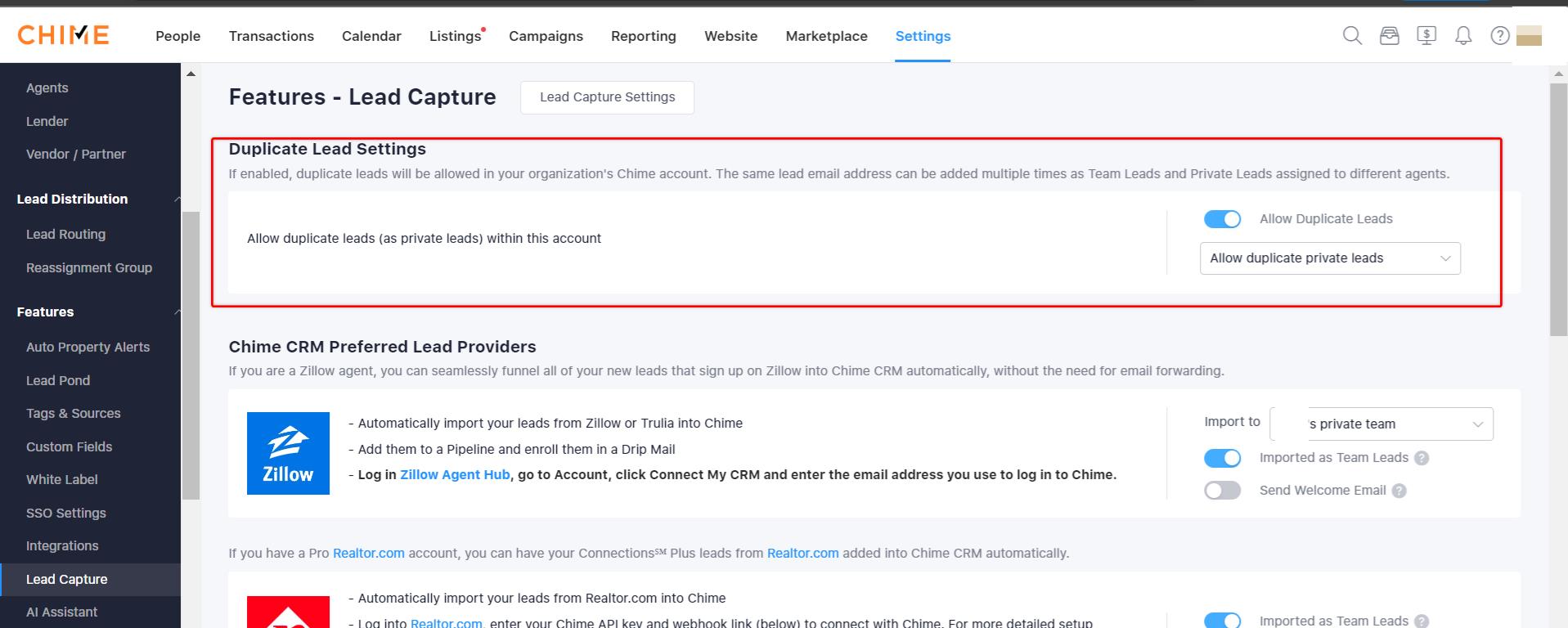 Learn More: 
Zapier Integration: Mailing Address Support
The Zapier Integration for Lofty can now support using a lead's mailing address.
Learn More: Zapier Integration
Smart Plans Improvements
We have made improvements to our smart plans technically and visually. 
Auto Trigger Searching Optimizations
When configuring the auto application criteria for a Smart Plan, you can now search for pipeline stages, segments, or sources. Searching was already supported for tags. These are typically long lists so being able to search makes it easier to utilize.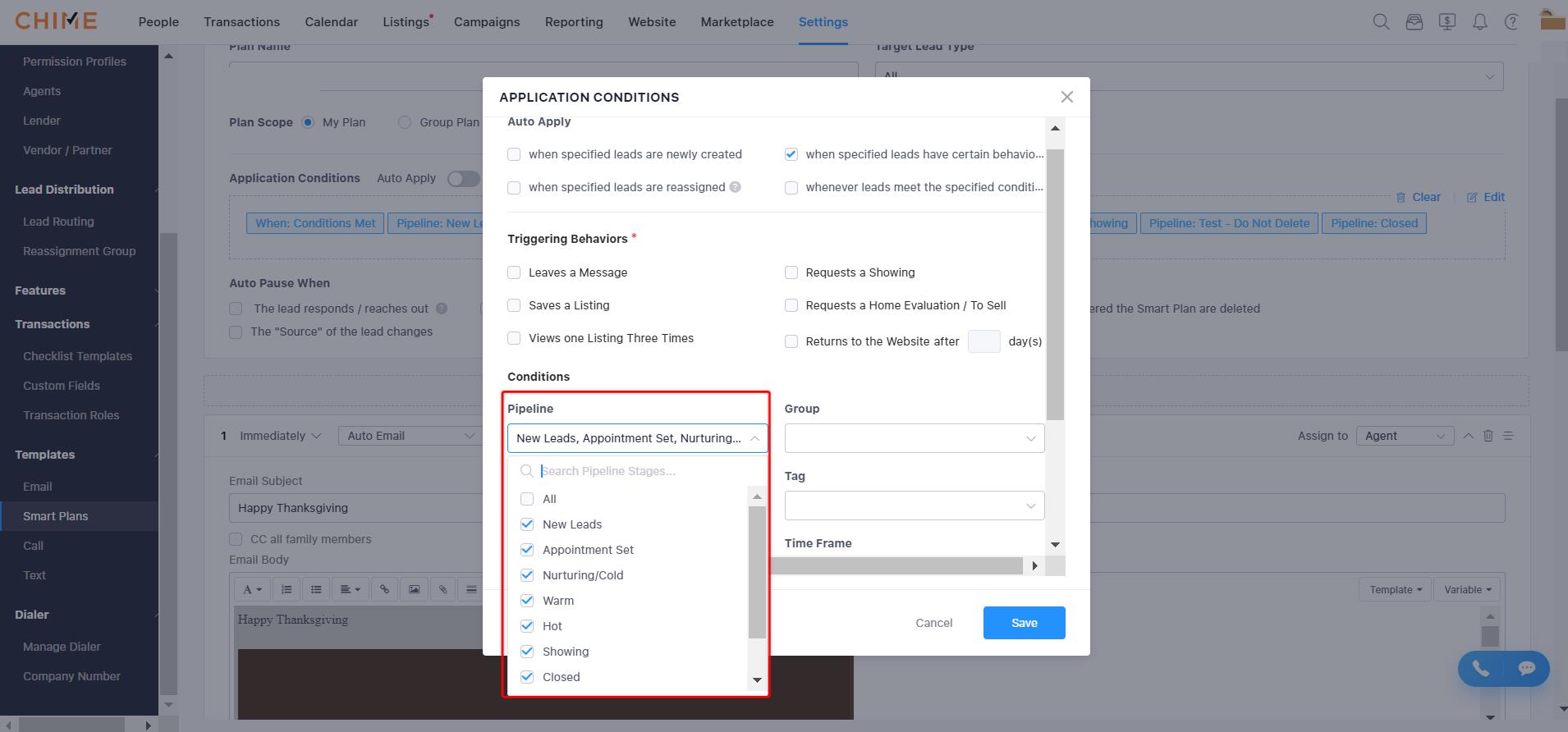 (One example of using Pipelines, a similar Search field has been added to Segments and Sources)
Auto Trigger for "No Segment"
When configuring the auto application criteria for a Smart Plan, you can now choose "No Segment" as part of that criteria. This would be useful if you want to auto-apply a Smart Plan to leads that have NO SEGMENT at all.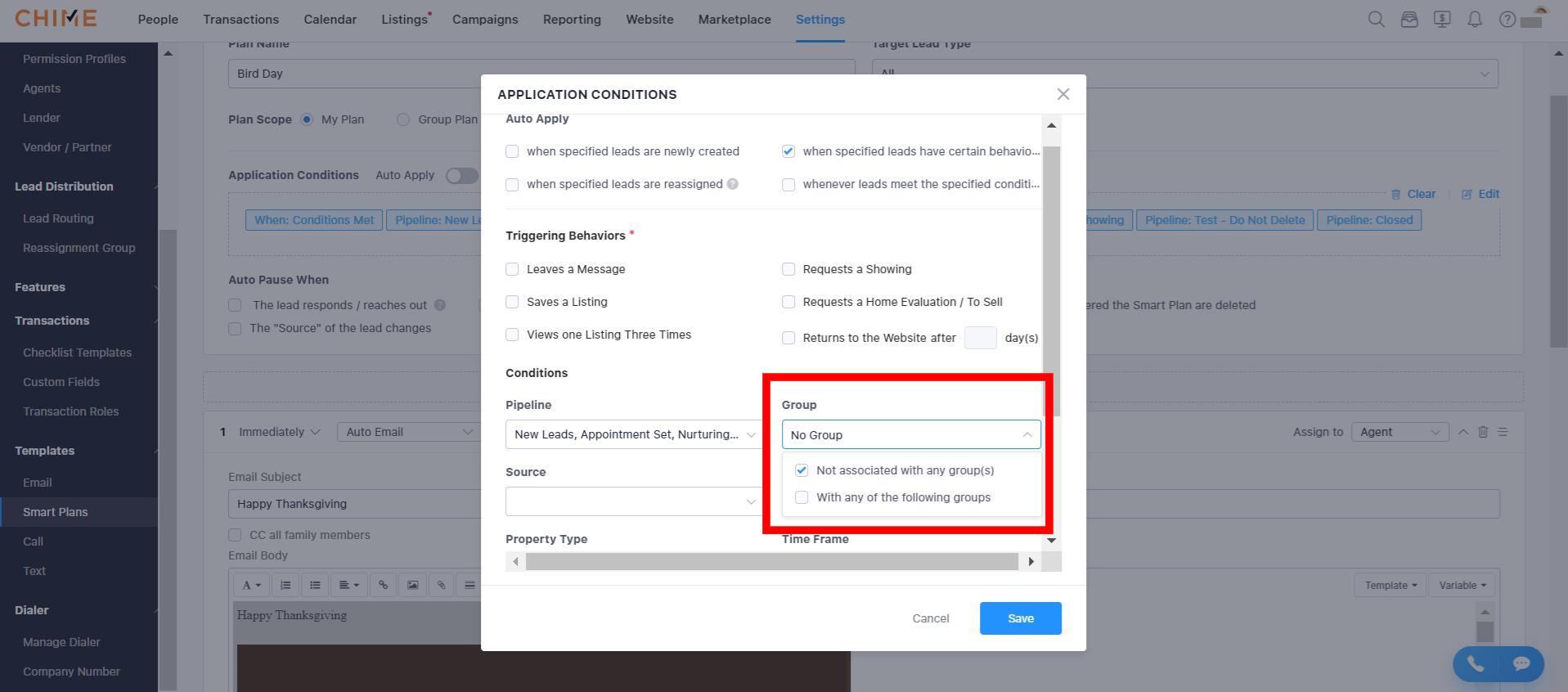 New Action UI (User Interface)
The user interface for selecting a step action when creating a Smart Plan has been improved.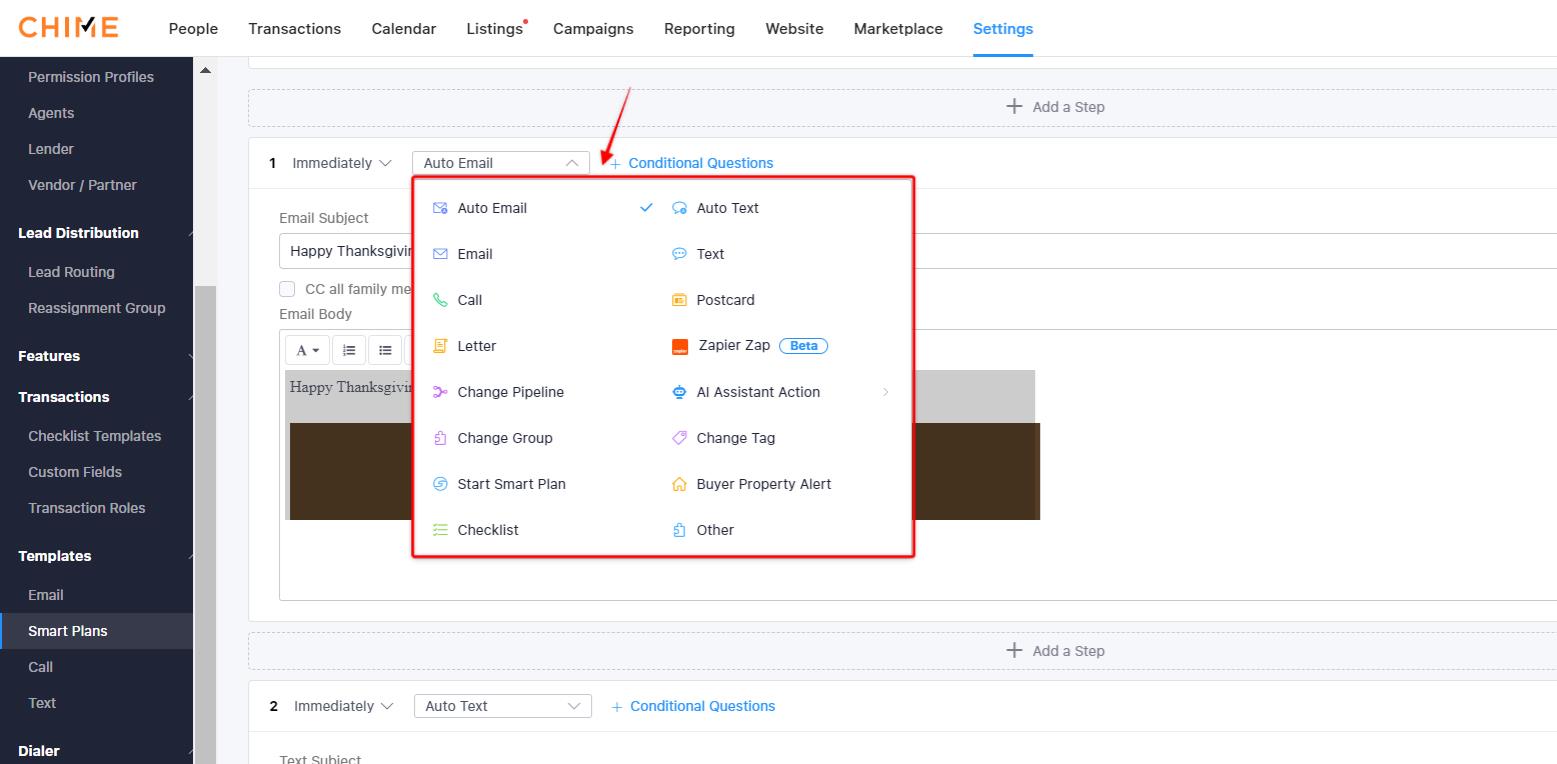 Learn More: Smart Plans
Enterprise Package Optimizations
We have made changes to our Enterprise package regarding managing Agent Permissions. The Company Owner or Company Admins have access to change a new setting that is specific to each group. This setting allows for the Group Owners/Admins to manage users as follows:
Invite new agents to their group or sub-groups
Delete agents from their group or sub-groups
Move agents within their group or sub-groups
Update existing agent information for agents within their group or sub-groups
This setting is located under Settings > Organization Hierarchy > Select/add a group > Allow Group Owner & Group Admins to manage users in their group and all subgroups.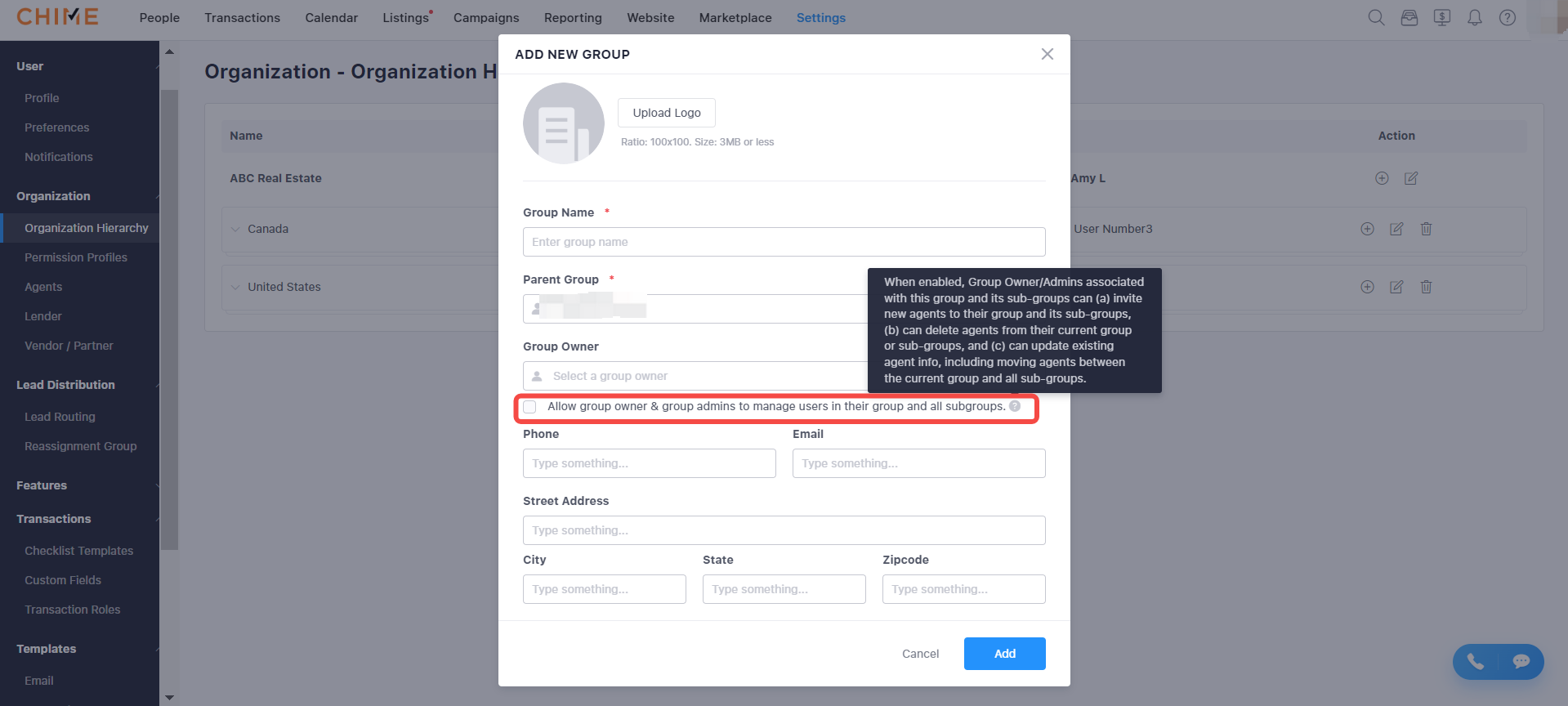 Learn More: Enterprise Edition - Permissions
Lead Gen Optimizations
We have made some improvements to better assist you with your lead generation campaigns that are being run within Lofty. 
Results Metrics
When accessing an active Lofty lead gen campaign, two new details have been added. Both of these have been added because the ads budget is also spent on retargeting ads and it is important to be able to measure the results of that spend.
Re-Engaged Leads. The number of re-registered leads via remarketing ads.
CPR (Cost Per Re-Engagement). This equals the Retargeting Ad Spend ÷ Retargeting Ads Landing Page Views. *NOTE* This feature is only available to

Lofty

users who purchased lead retargeting.

Re-Registered Lead Tagging
When a lead re-registers via Lofty marketing channels, we will tag that lead with one of the following depending on where they re-registered. 
Re-registered (

Lofty

Paid-Google)
Re-registered (

Lofty

Paid-FB)
Re-registered (

Lofty

Paid-FB Form)
Re-registered (

Lofty

Listing Ads)
Re-registered (

Lofty

Postcards)
Re-registered (GeoFarm)
Default UTM Settings
Lofty has supported the ability to capture UTM information for some time now. However, the settings for utm_campaign and utm_content to be captured as tags have been disabled by default. With this update, these will be enabled by default for all new and existing users. For more information on UTM Settings, please see Lead Source Logic.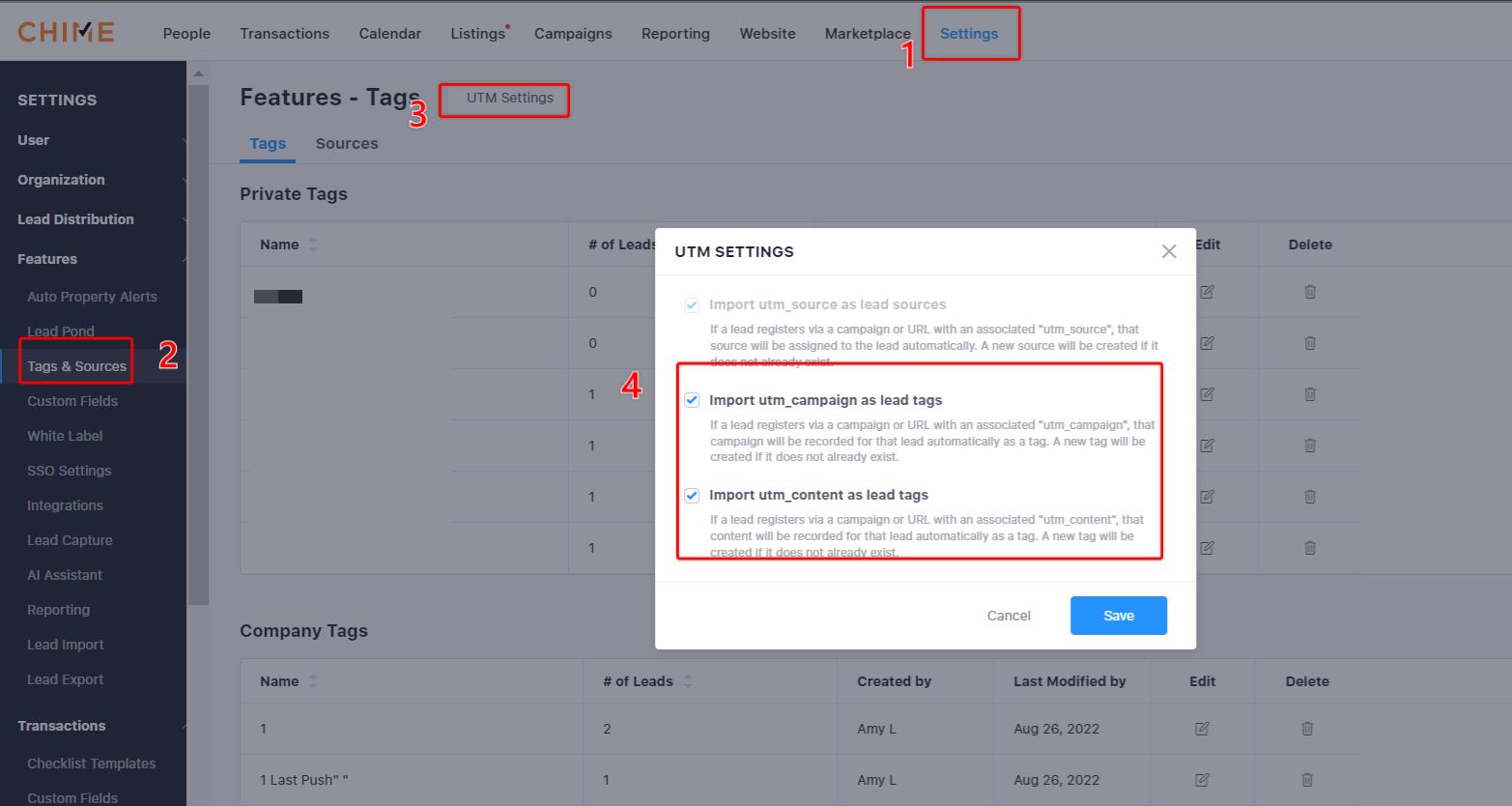 Learn More:
Site 5.29
Personal Disclaimer
Certain clients need to add a disclaimer to their websites specific to their state/MLS. For example, clients in Texas have to add a specific disclaimer. Now, users with Agent Subdomains can now add their own Personal Disclaimer that will display on their Agent Subdomain.
To add, navigate to CMS > Settings > Team Info > Agents > Edit > Personal Disclaimer: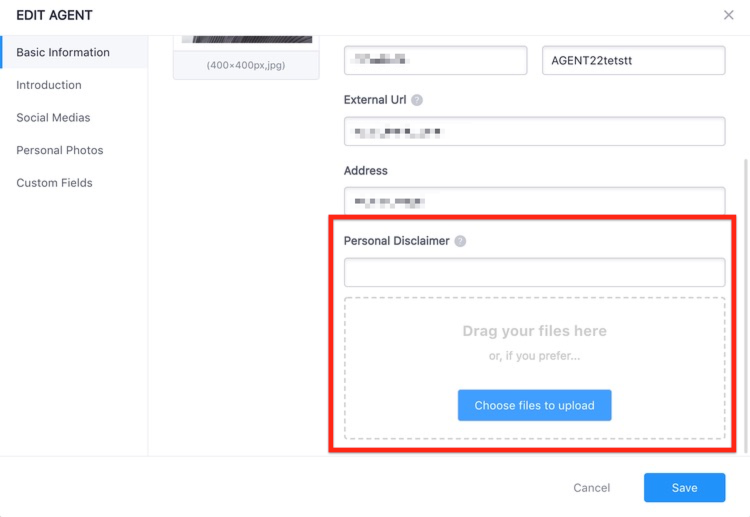 Learn More: Personal Disclaimer
Home Valuation Block Optimization
The Home Valuation Block has a new setting that allows for a specific agent's profile to be displayed.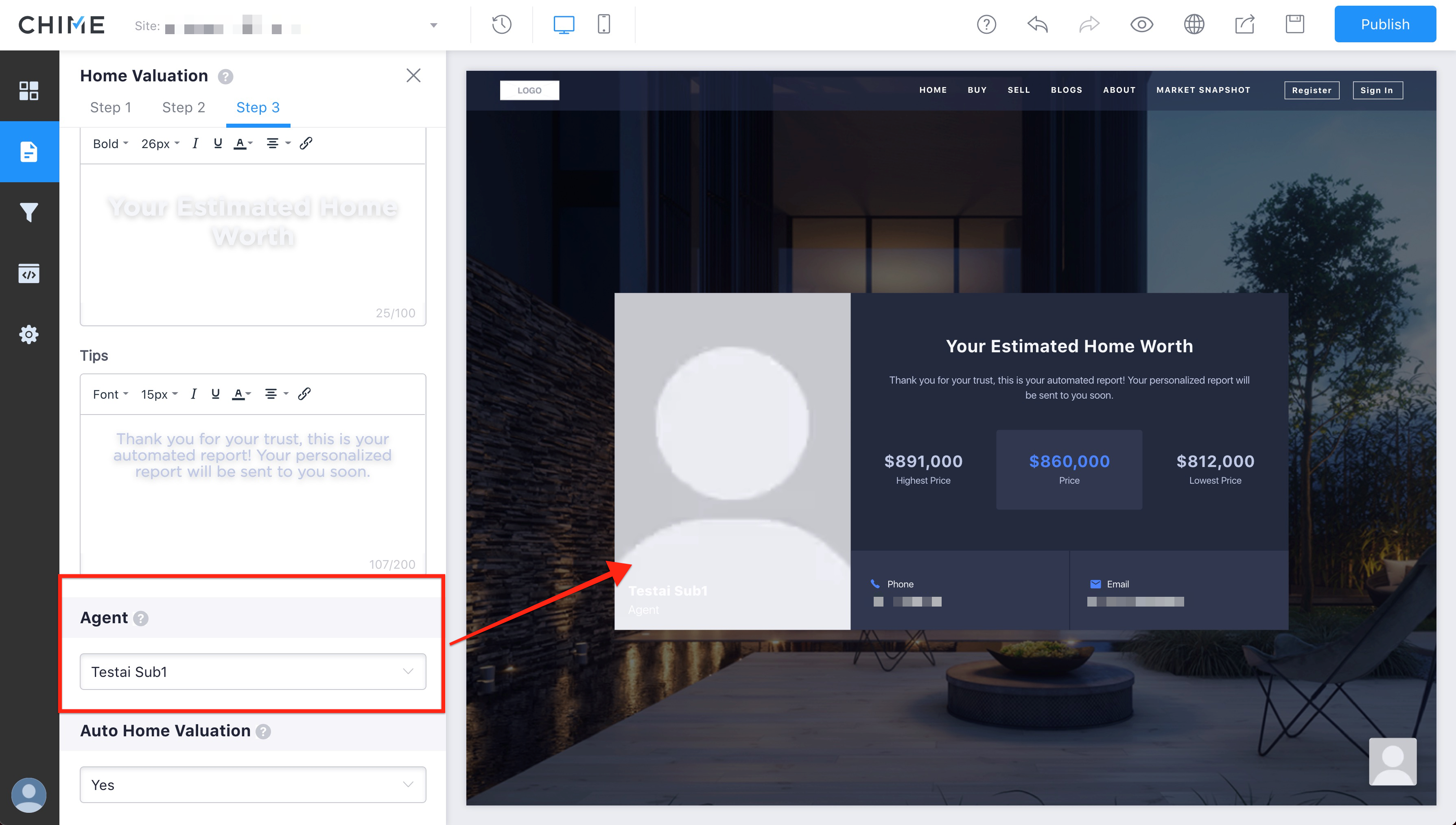 Learn More: Home Evaluation Block
Buyer CMA
A new CMA template has been created specifically for home buyers. The Buyer CMA has no additional content. Some of the existing pages have simply been tweaked to reflect the perspective of a buyer. 
There are multiple locations to access a Buyer CMA:
Listing Discovery
Click on the new icon that has been added for Buyer CMA. When creating a CMA from this option, the property details for that property will be auto-filled as best as possible.

Lead Detail/Profile
In the Properties section of a lead profile, a new icon is available. When creating a CMA from this option, the property details for that property will be auto-filled if associated with an active MLS listing.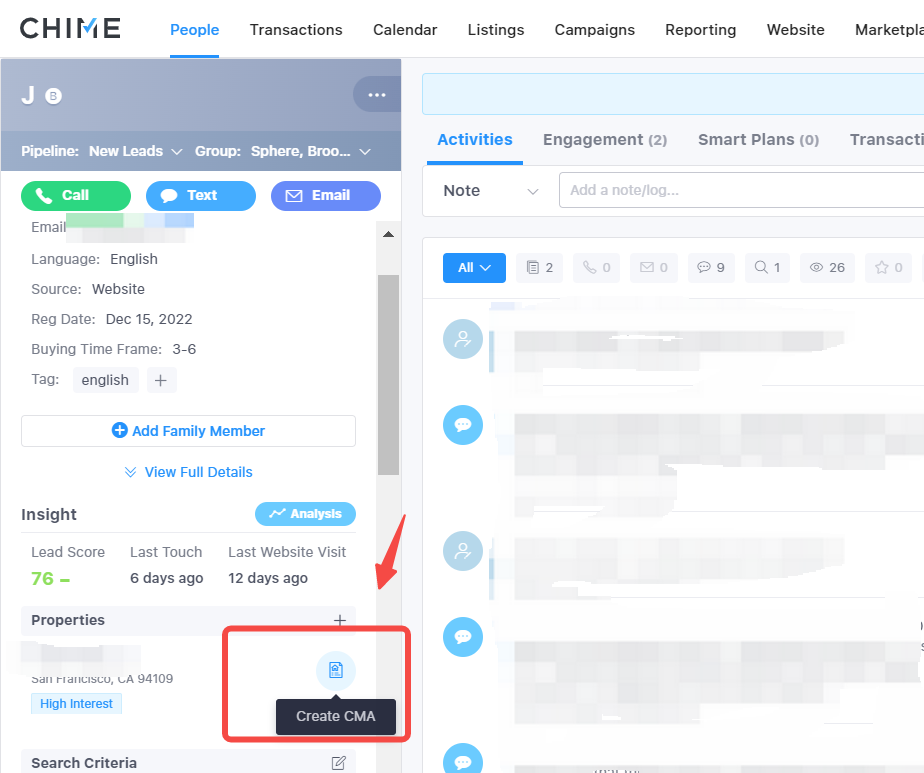 Campaigns > CMA
Just like when you create a CMA from scratch for a seller, you can also choose to create it for a buyer and choose that template.
Learn More: CMA Tool
Smart Listing Entrances
The Smart Listing feature was released to all users in a previous release. With this update, we have added additional ways for our clients to access the Smart Listing Tool:
Dashboard
The Listing Analysis card has been replaced with the Smart Listings card instead. Most of the CTAs/buttons are the same, but more actionable steps are now provided to our users.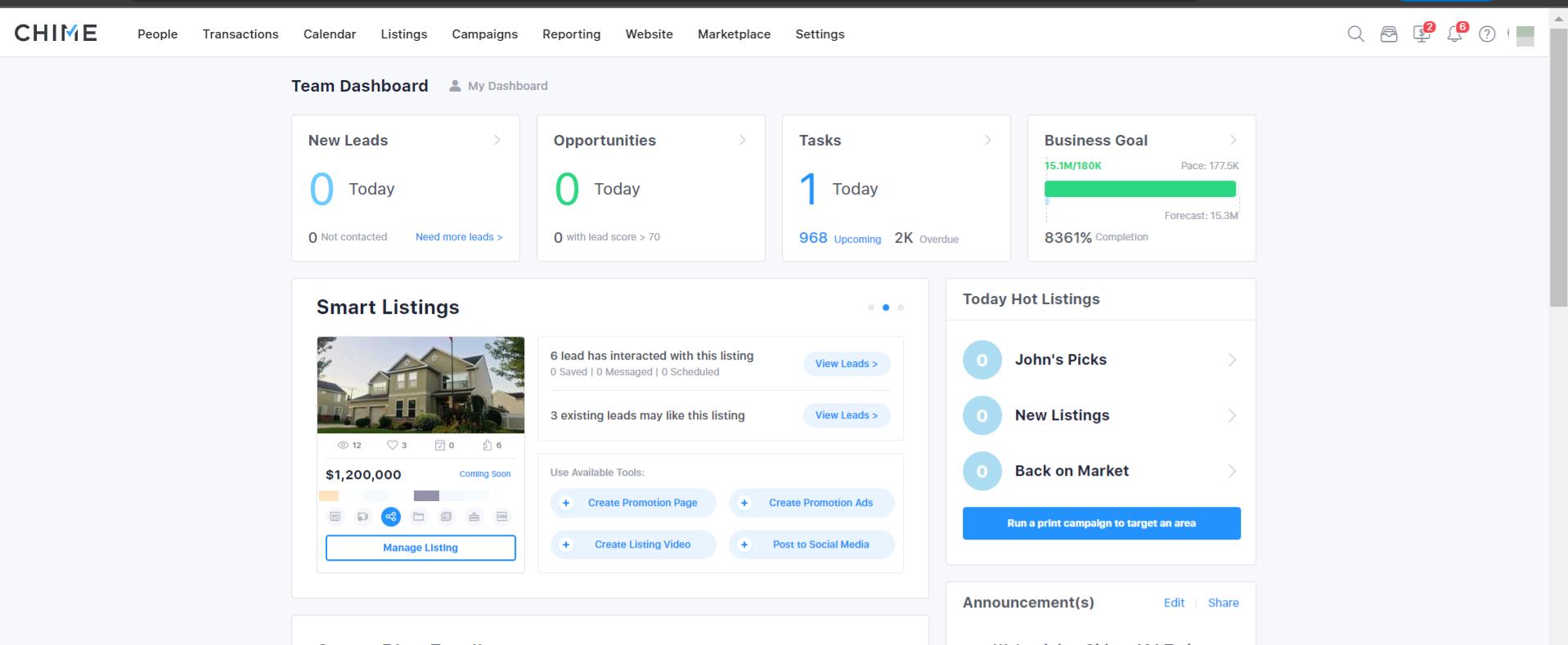 Listing Promotion Detail Page
If running a listing promotion via Lofty (see Listing Promotions), the Engaged section will display suggestions that take the user to the Smart Listing page to use Lofty-built tools to capture more leads and promote listings.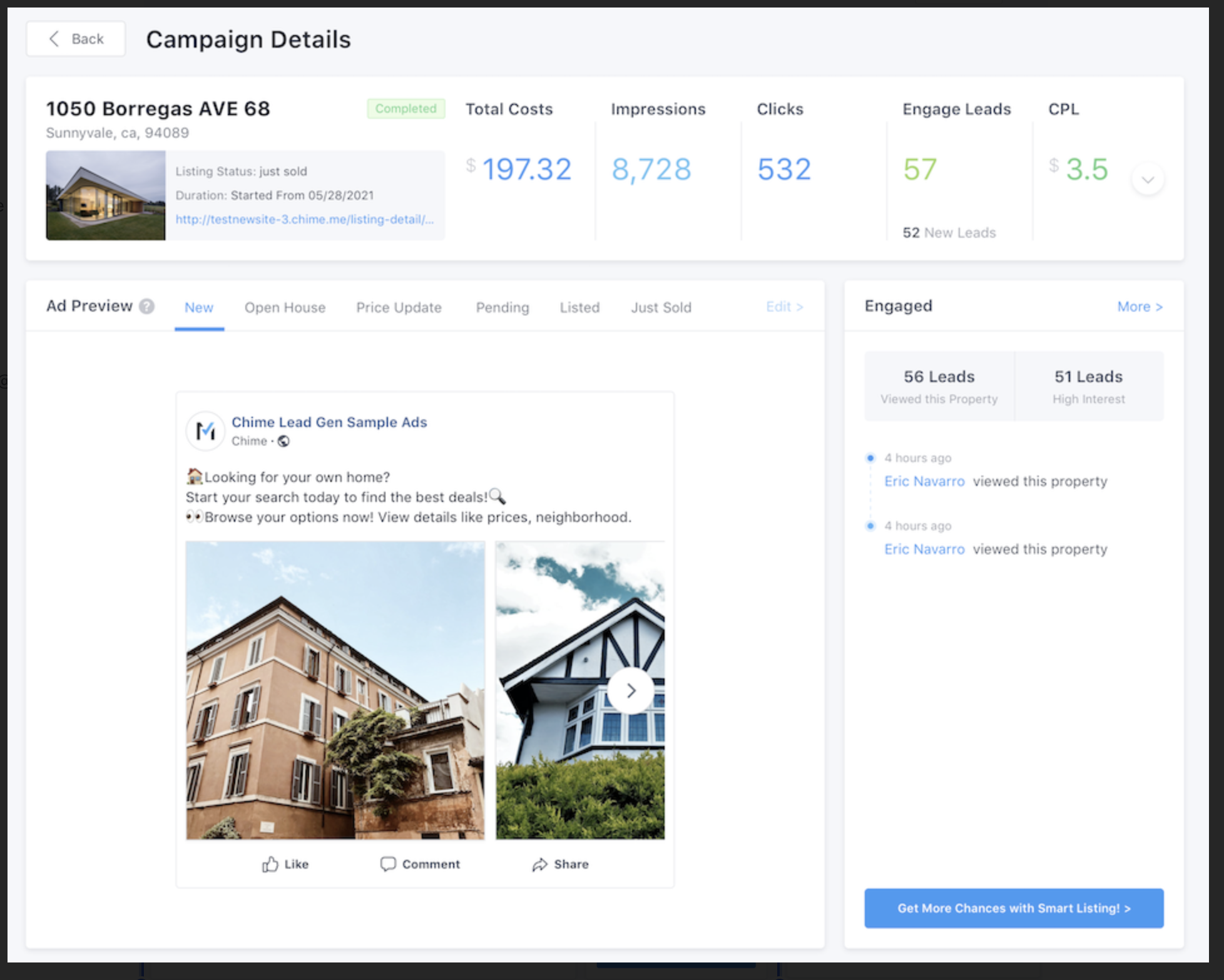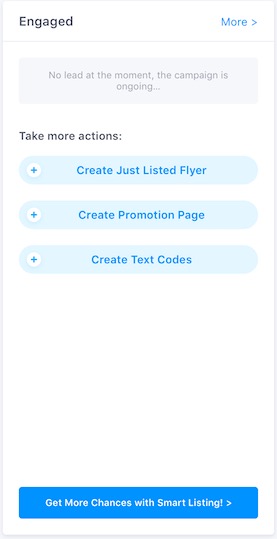 Learn More: My Vs. Team Dashboards
Guide Block
We have added a new block to the CMS called Guide Block. This block was designed as a way to capture additional leads that might be interested in getting access to download a home buying/selling guide if they submit their information in the form. It can be used for many other purposes as well–essentially allowing for the download of a file after the form submission.
Here is where you will find the Guide option in the "Block Library." There is only one style.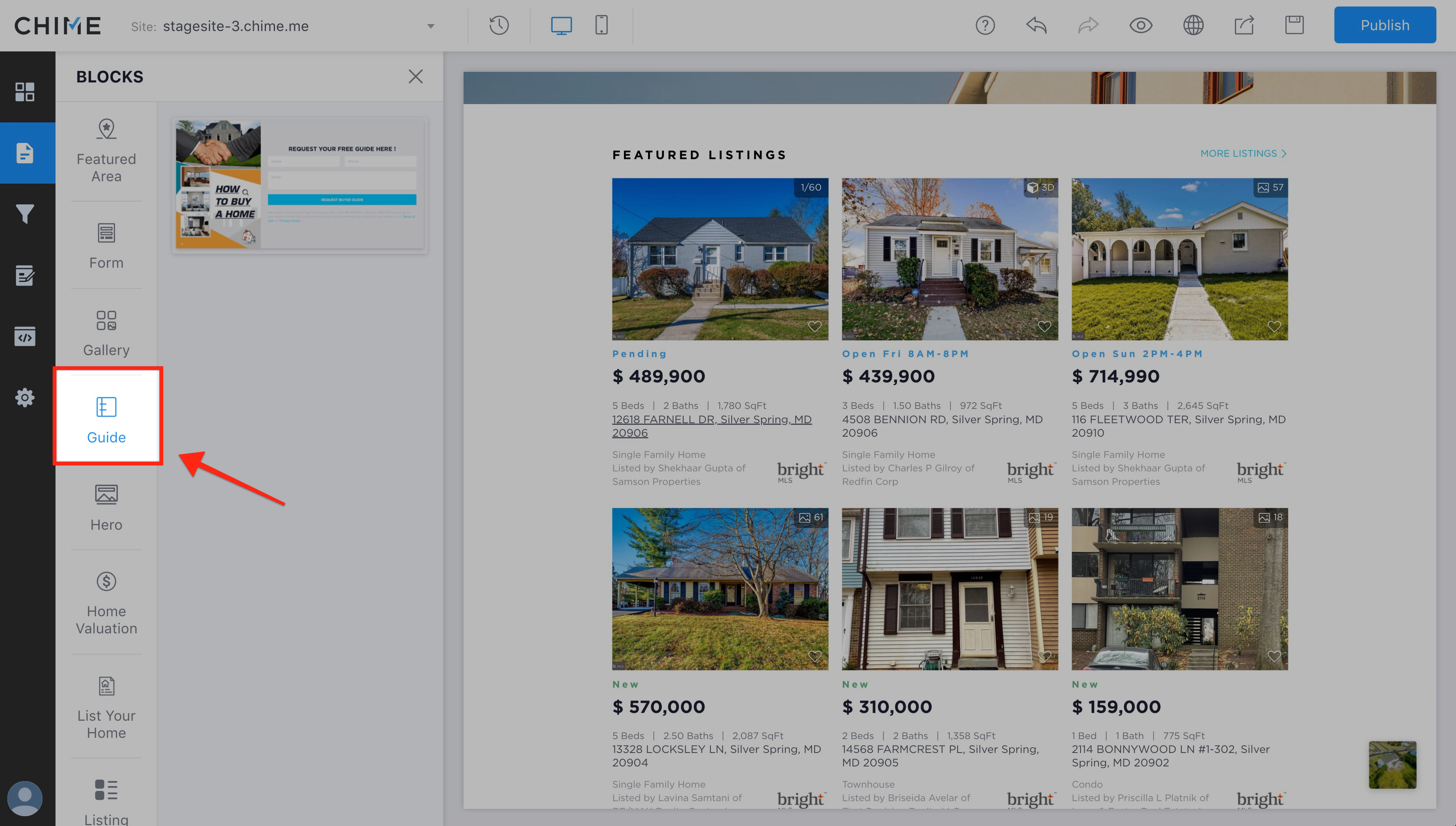 The title, description, background color, preview images, etc. can be edited to reflect whatever it is you want the site visitors to download.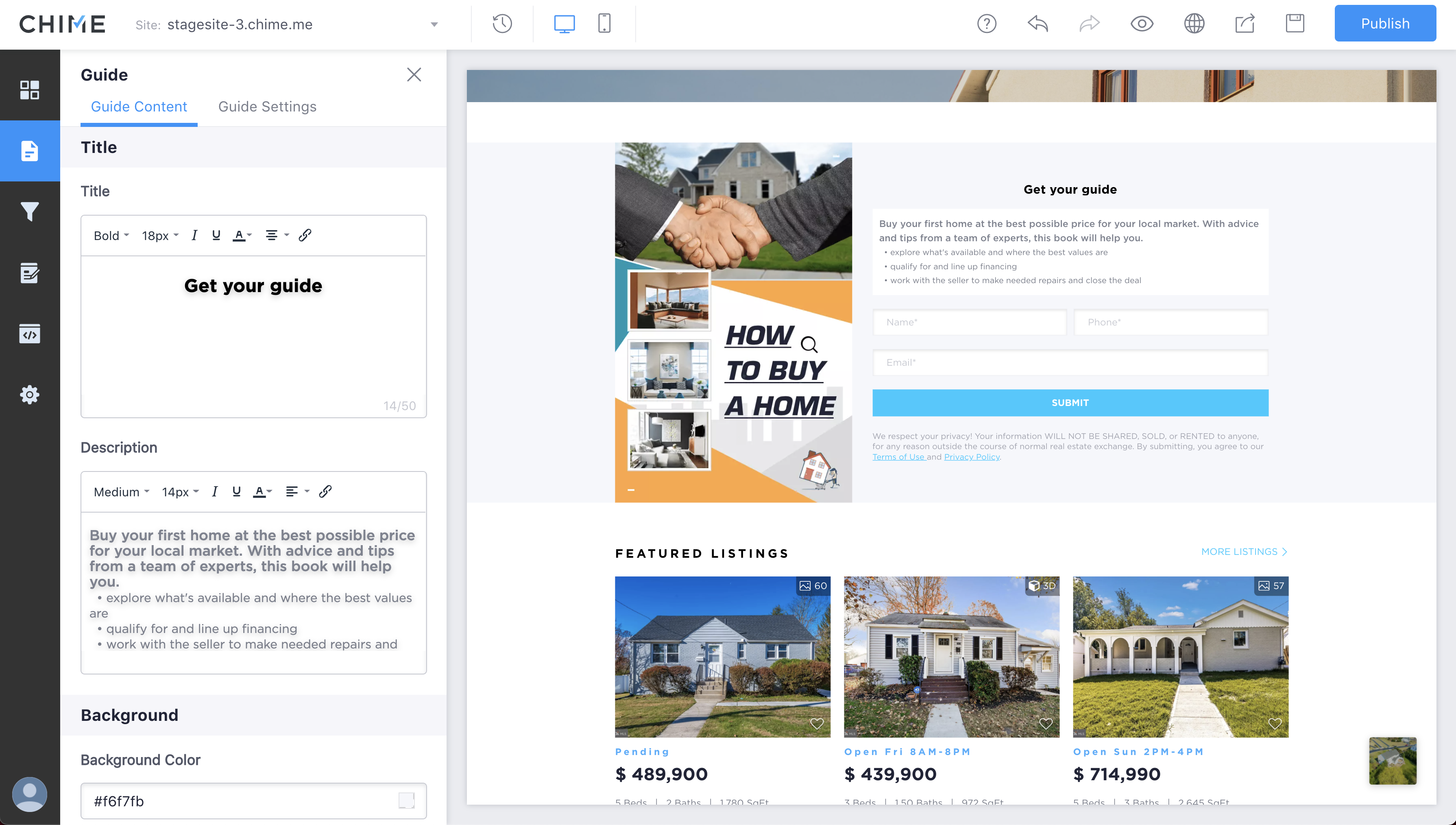 More importantly, you can choose the file you want to have downloaded automatically.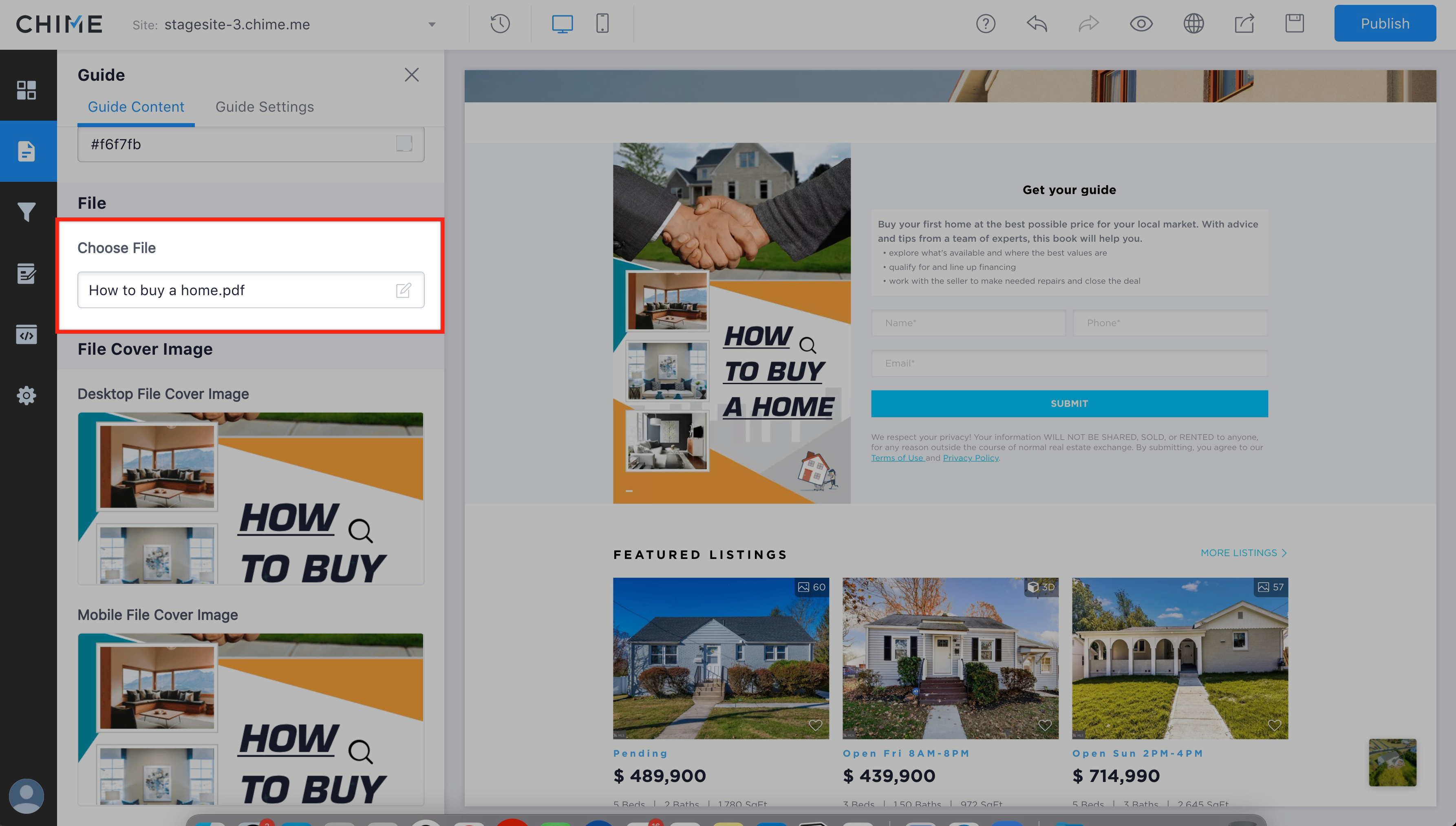 You can pick from two built-in options within the "Lofty Library," or you can upload your own PDF.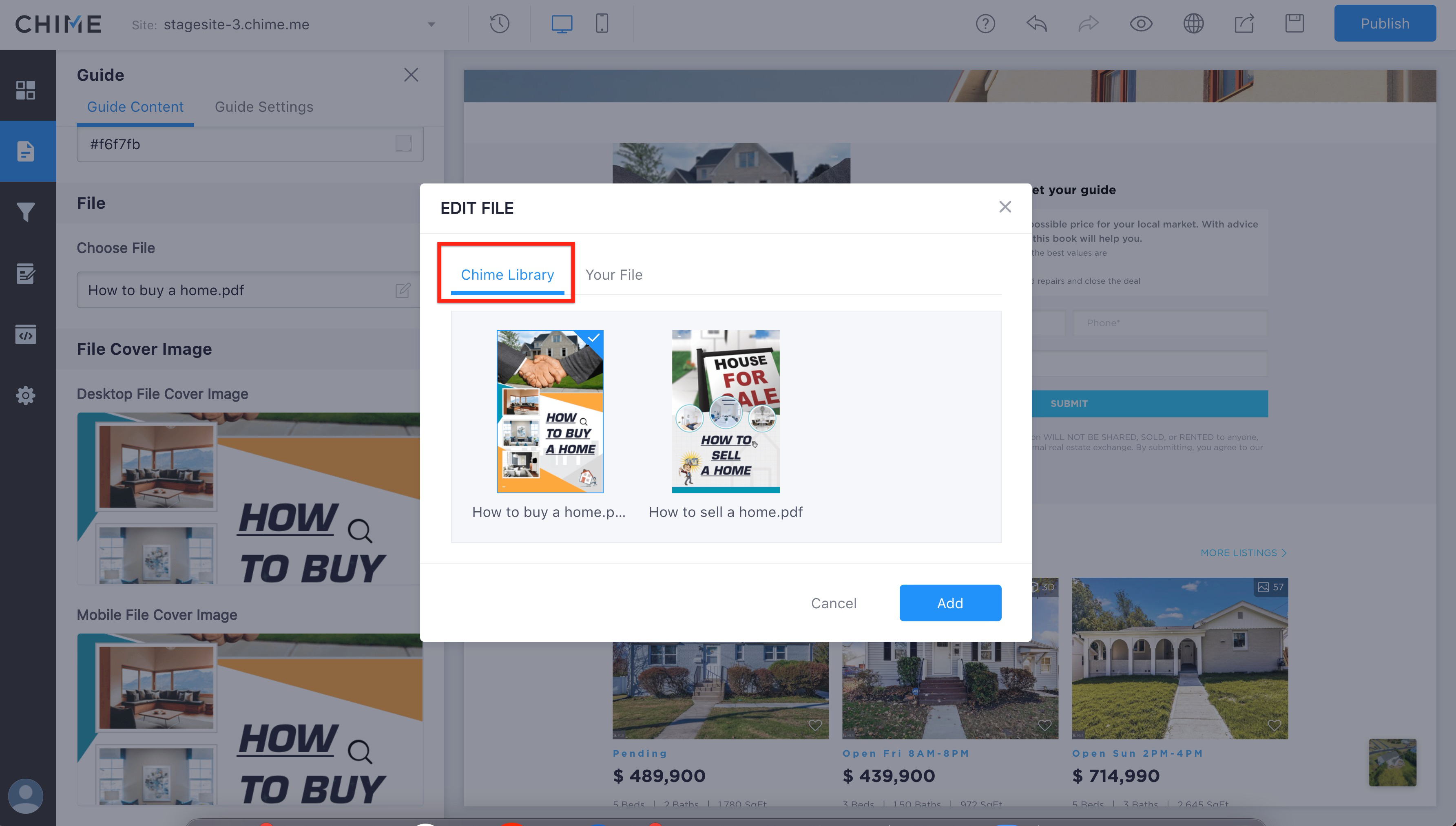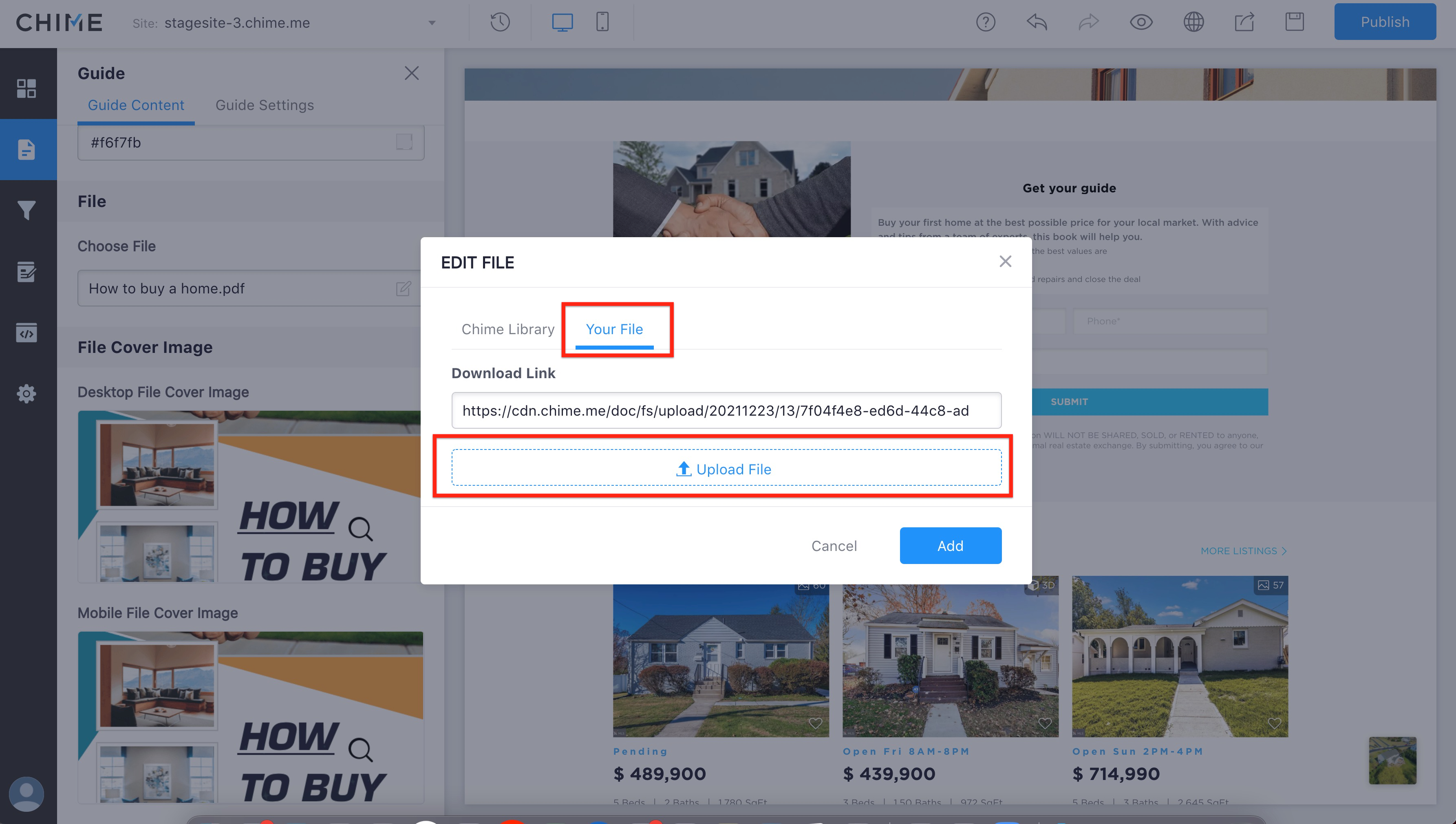 When a lead fills out the form fields (which can be customized) and then submits their information, they will see a confirmation message (also customizable) and the file will download automatically.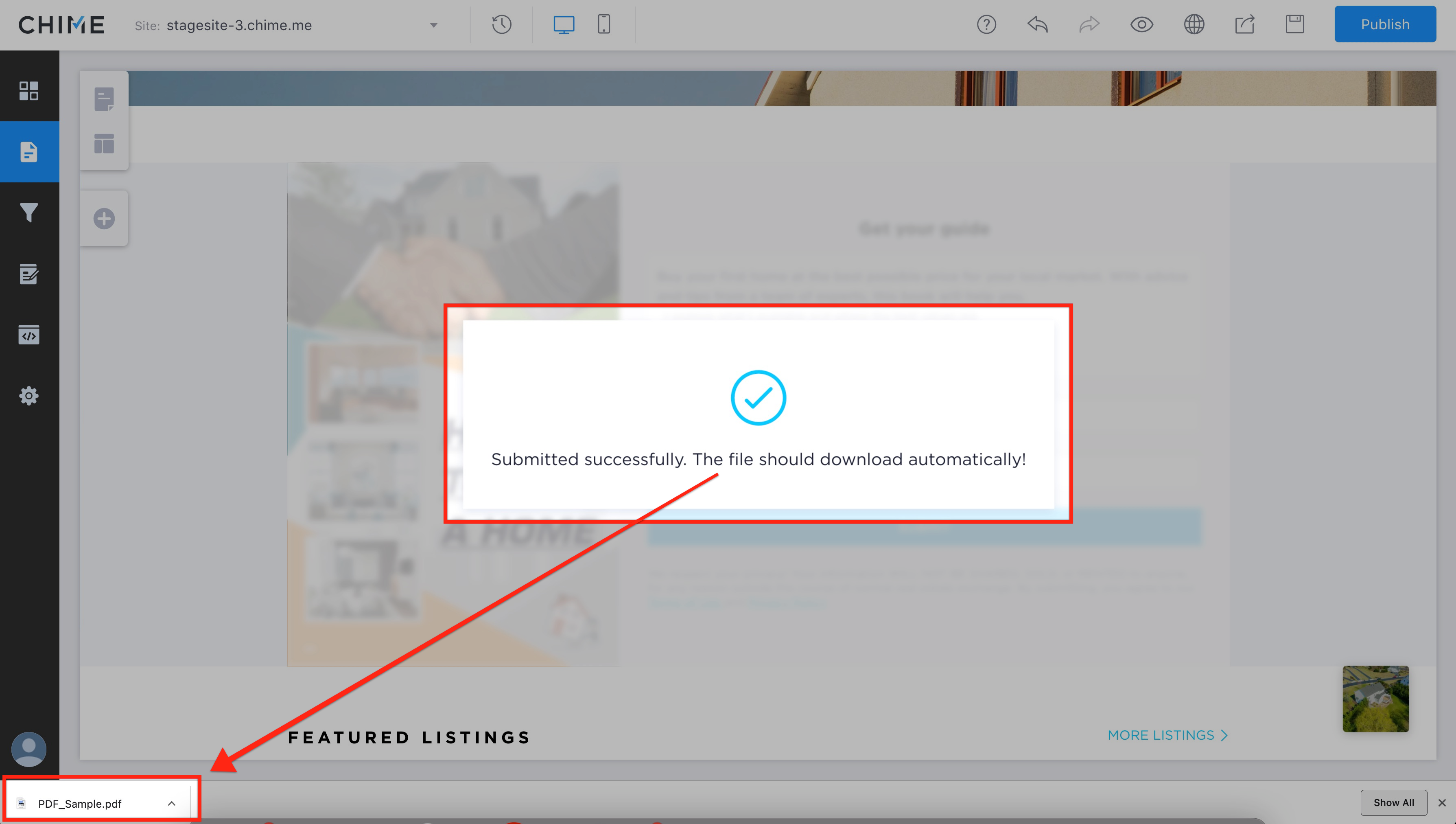 Learn More: Guide Block
Questions?
If you have any questions regarding this topic or any others, please reach out to our Support Team via email at <support@lofty.com>, by phone at 1 (855) 981-7557, or by chat with us through your Lofty CRM.