Introduction
Google Search Console is a free service provided by Google that helps you monitor and maintain how your website displays in Google search results. It also facilitates the troubleshooting of related problems. Lofty has built in an easy way for you to verify website ownership directly via the CMS Tool. 
Set Up Google Search Console
The first step is to make sure you have added your website to your Google Search Console account. More information on this topic can be found in this article written by Google: Add a website property.
Verify Ownership of your Lofty Site
Navigate to the CMS Tool > Settings > Tools> Header Meta Tags:

Google provides many verification methods, but Lofty currently only supports the HTML tag method. Copy and paste your verification string from Google to the above section of the CMS Tool and be sure to click on "Save." This should start working on the website almost immediately.
Reference this documentation from Google to learn more: Verify your site ownership. Here is where you find it in the Google interface: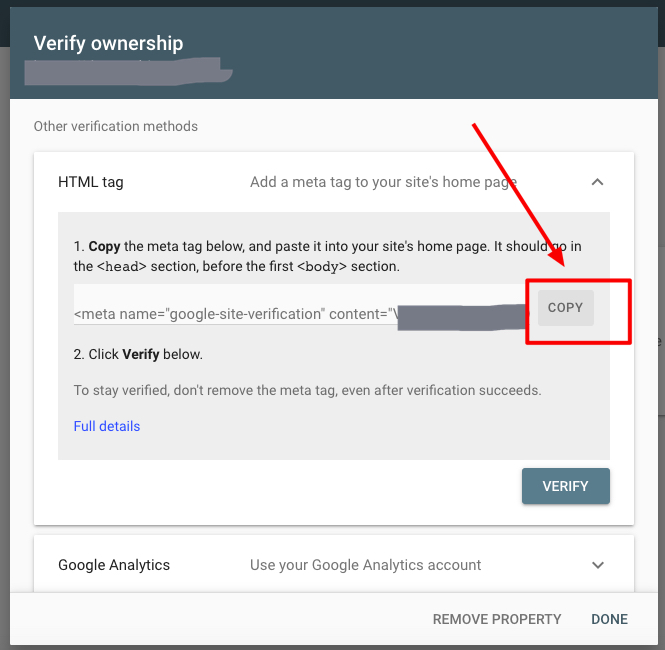 Click "COPY" and paste it to CMS.

After saving, you can go back to Google and verify it.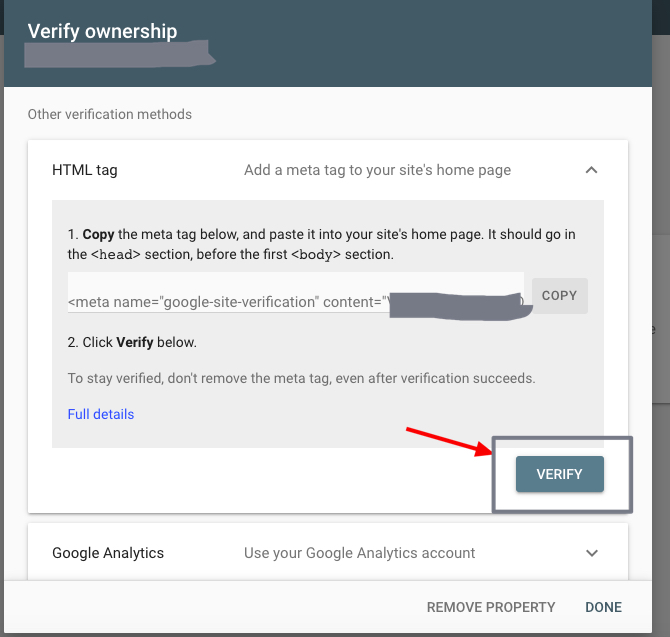 Questions?
If you have any questions regarding this topic or any others, please reach out to our Support Team via email at <support@lofty.com>, by phone at 1 (855) 981-7557, or by chat with us through your CRM.