Introduction
Important: Please note that the availability of certain features outlined in these release notes will vary depending on the package and add-ons that you have purchased as well as the account type that you have (admin/standard user). These features are subject to change at any time. Please see our Learning Center course on this update HERE. Having trouble accessing the course? This article will show you how to access the Lofty Learning Center: How to Access the Lofty Learning Center
Release Date
Monday, November 27th, 2023
Summary
Call/Text and 10DLC Optimizations
With this update, you will be able to start registering your virtual phone numbers on a 10DLC campaign. Please see this article for instructions on registering: A2P 10DLC Registration
If you are a new Lofty user, or have never had a virtual phone number on your Lofty account before, you will need to register an A2P 10DLC campaign when you select your virtual phone number. New Lofty users will also have access to Voice of IP (VOIP) for both inbound and outbound calling.
If you are an existing Lofty user and already have a virtual phone number, you have until February 2024 to register 10DLC. We recommend the team leader or account owner registers the brand and campaign for all users on the account, but each Lofty user can register their own 10DLC brand and campaign if necessary.
Once your virtual number has been registered to a verified A2P 10DLC campaign, you will be able to make and receive calls over VOIP. Our Bridge calling method will also be available.
Lead Referrals
This update optimizes the Lofty free user experience and optimizes the ability for all Lofty users to share leads, even if they are not on the same Lofty account.
Free Lofty User Lead List
With this update, free Lofty users can add leads to their account.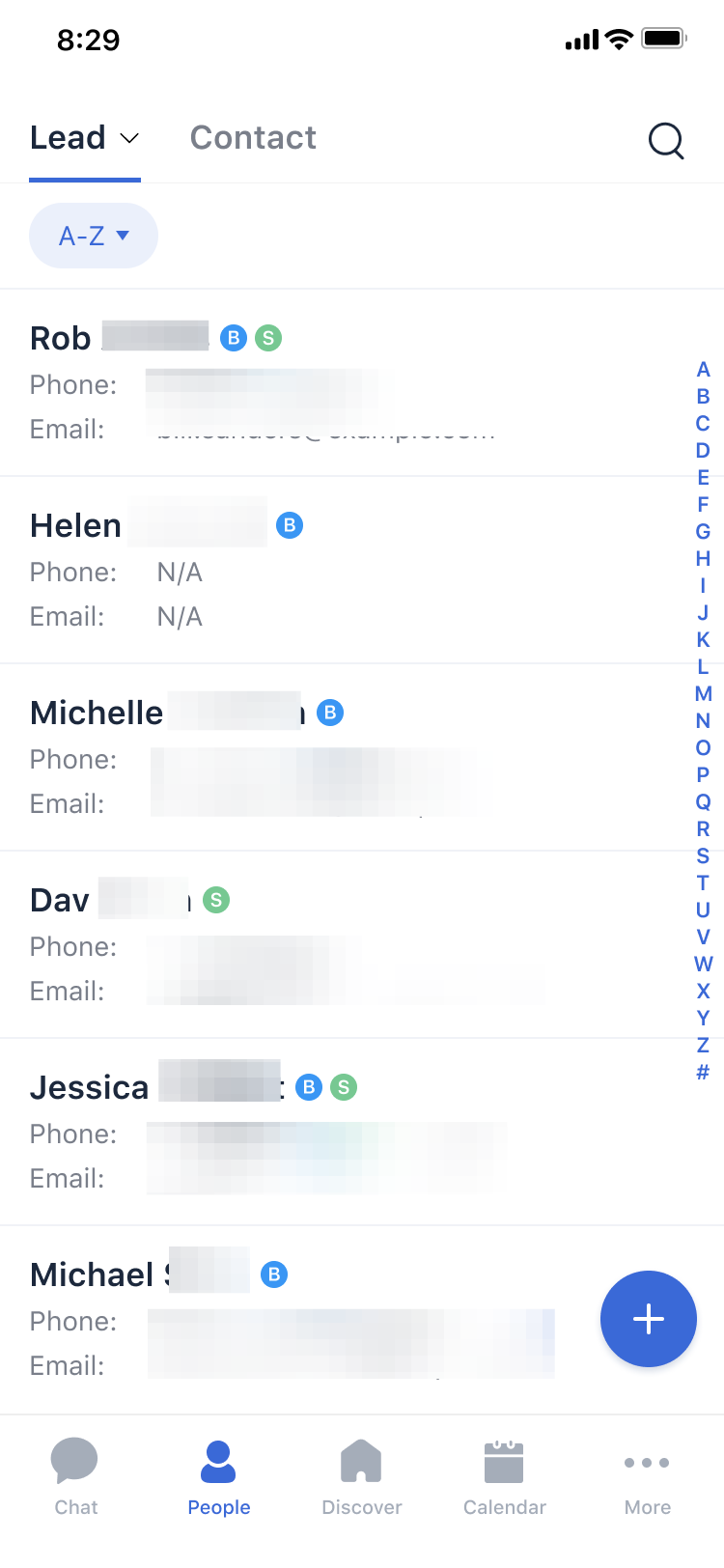 Lead List Page:
The Lead List will only display the lead's name, email address, and phone number

Where do the leads come from?

Free Lofty users can accept leads from others. There is

 

no limitation

 

on the number of leads that can be shared with a free Lofty user.
Free Lofty users can create a

 

maximum of 10 leads. They can upgrade to a paid Lofty account to add more leads.
Free Lofty User Lead Detail Page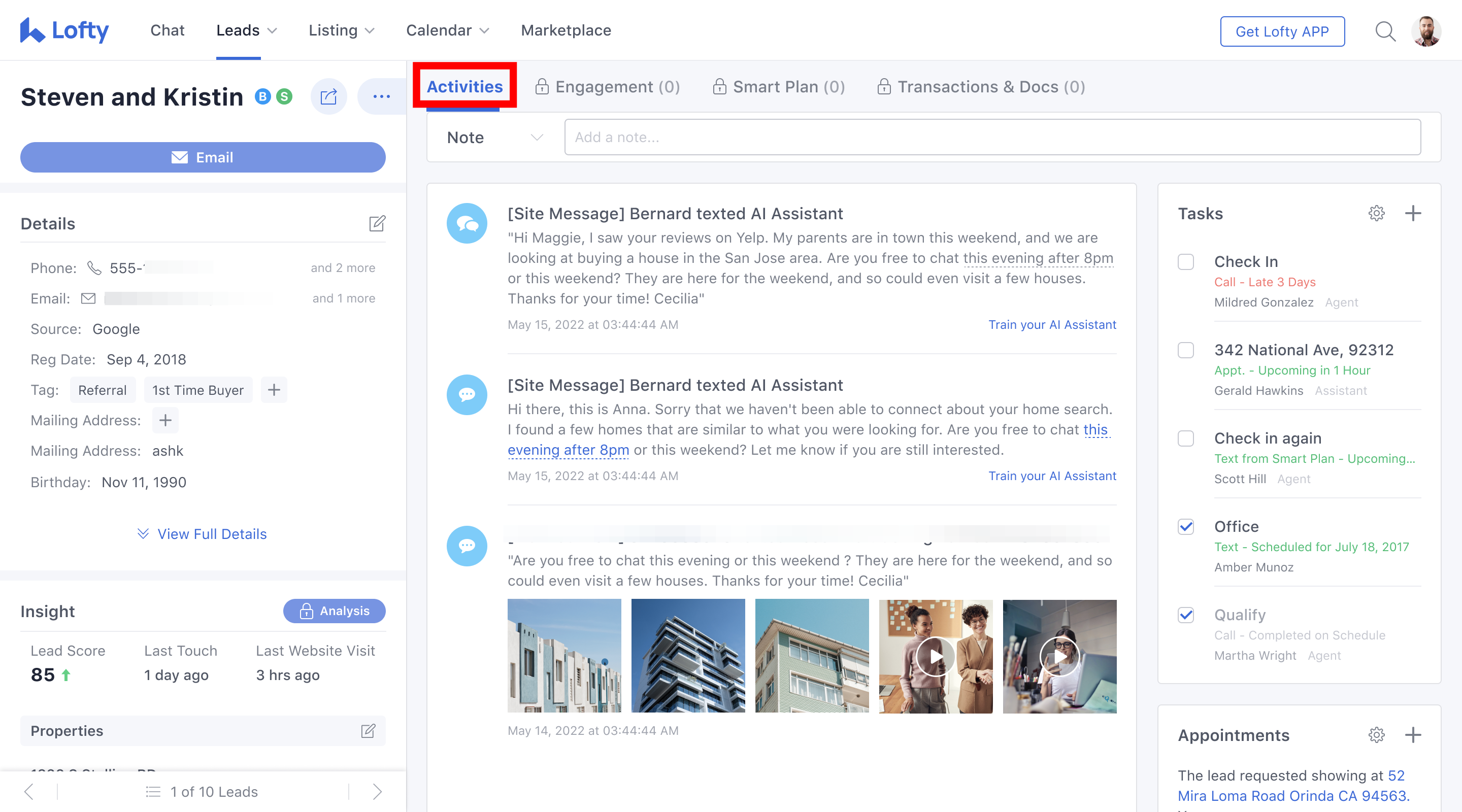 Lead Detail Page:
The Lead Detail Page has the same UI structure as paid Lofty user.

Free Lofty users do have some limitations, and they do not have access to the Engagement, Smart Plan, or Transaction sections. 

Basic Information

Lead Name

Lead Type

Email Address

Phone number

Mailing Address

Source

Buyer Time Frame

Pre-qualified/Has Mortgage

How To Sell/Buy a House

With Buyer/Listing Agent

Birthday

Note/Log Email

Timeline

Task & Appointment

 Activities:

The Activities section will allow the following: 

A record of when the lead was shared and accepted 
A record of when another Lofty user accepted a lead that you shared with them. 
New Lead Sharing Method
Previously, Lofty users could share leads via a Share Link with other users on their Lofty account. With this update, you can send your lead Share Link to anyone, whether they are currently a Lofty user or not, or if they are on your Lofty account or not.
Note: If the person you share the lead with is not a Lofty user, they will need to create a free Lofty account to view the lead details.
Invite via Email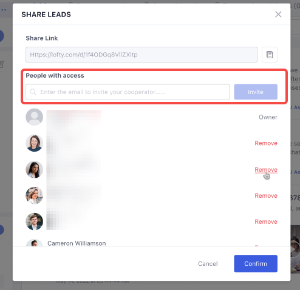 Enter an email to share leads directly with others. 
The email will display the lead card but the email and phone will only be partially displayed.
Click Accept Lead

 

to open the lead detail page.
Share via Chat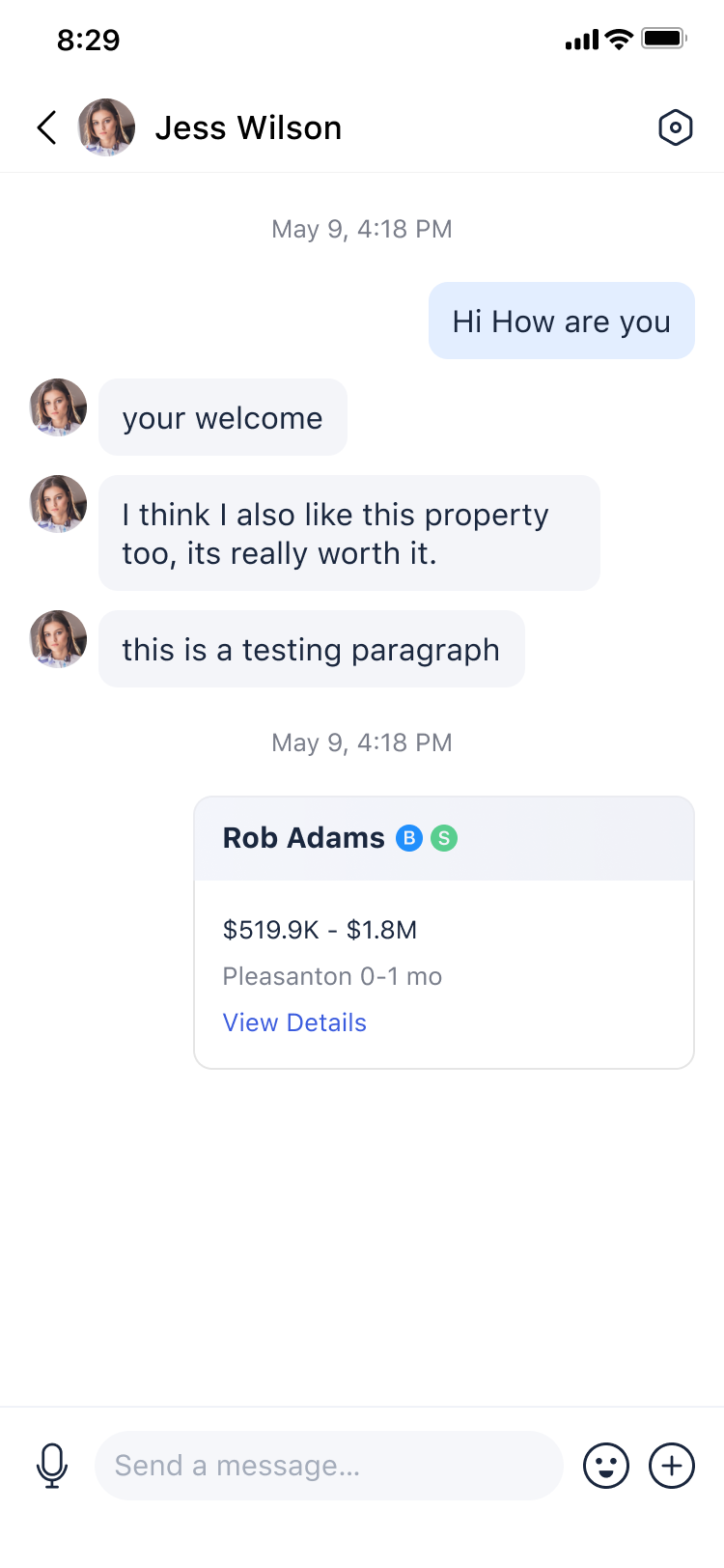 This is only in the Mobile App (the web does not currently have the chat functionality)
Share the lead card directly in the Lofty app. 
Clicking on the lead card will open the lead detail page.
Permissions
If you are on a paid Lofty account, you must have the Share Leads permission enabled on your account in order to share your leads with other. When sharing a lead, you can decide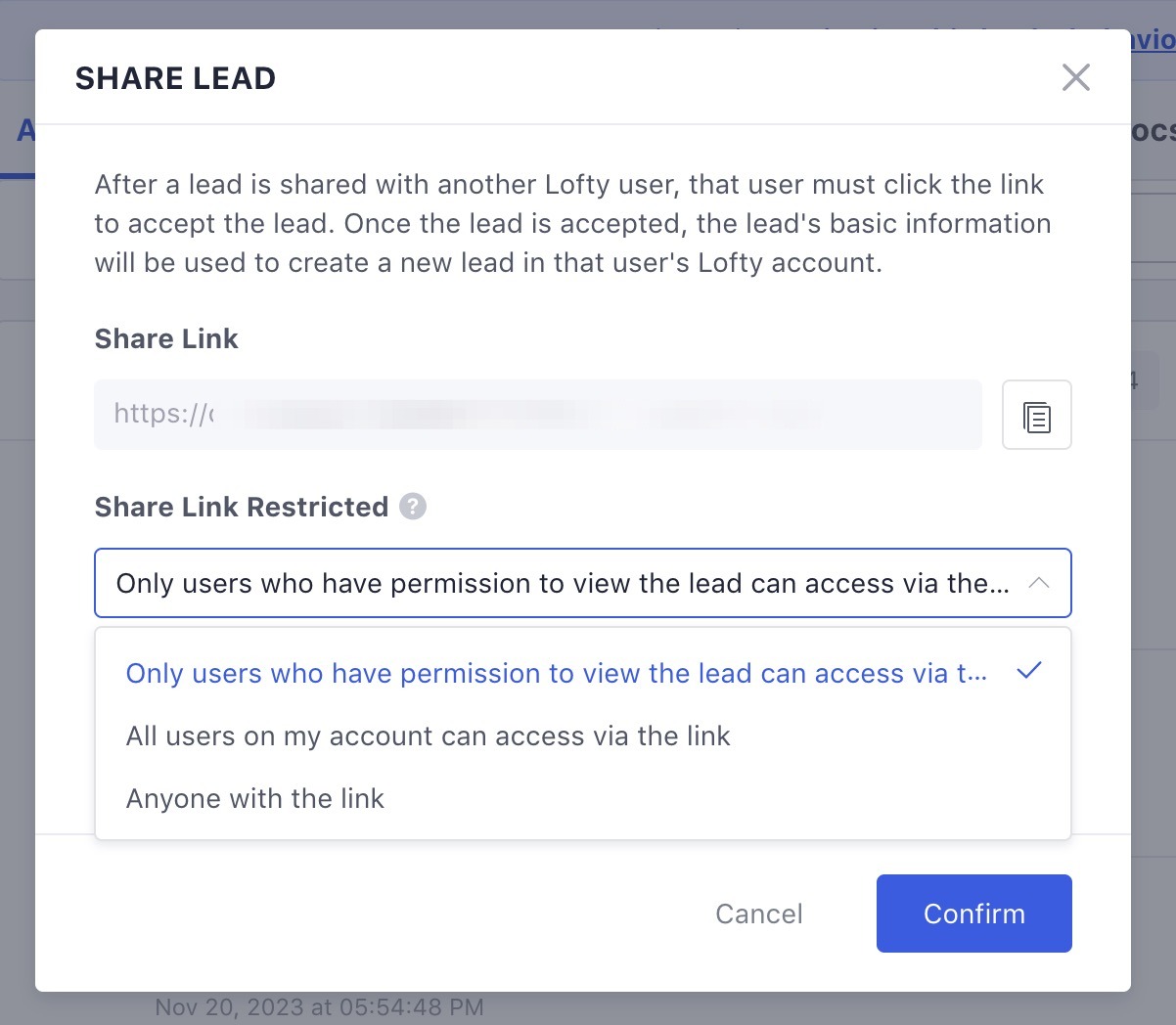 RateMyAgent Integration
This update allows Lofty users to pull reviews from RateMyAgent to display on their Lofty website.
For more information on RateMyAgent, please see https://www.ratemyagent.com/
Navigate to Website/CMS Tool → Settings → Tools → Integrations to connect to RateMyAgent
Note: You can connect one RMA account. This integration requires a RMA Pro or higher subscription.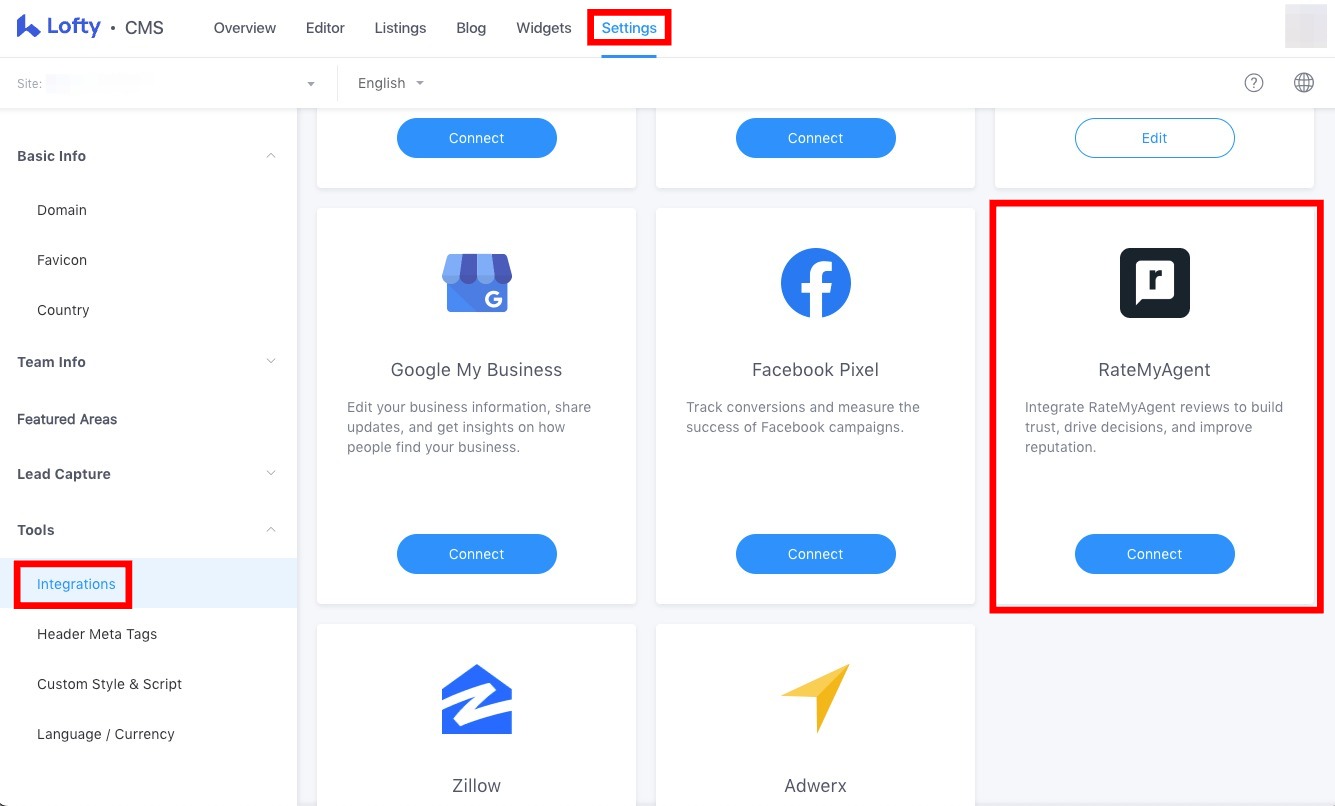 Navigate to your RateMyAgent account to obtain your AgentCode. Input that AgentCode in the field and click Save.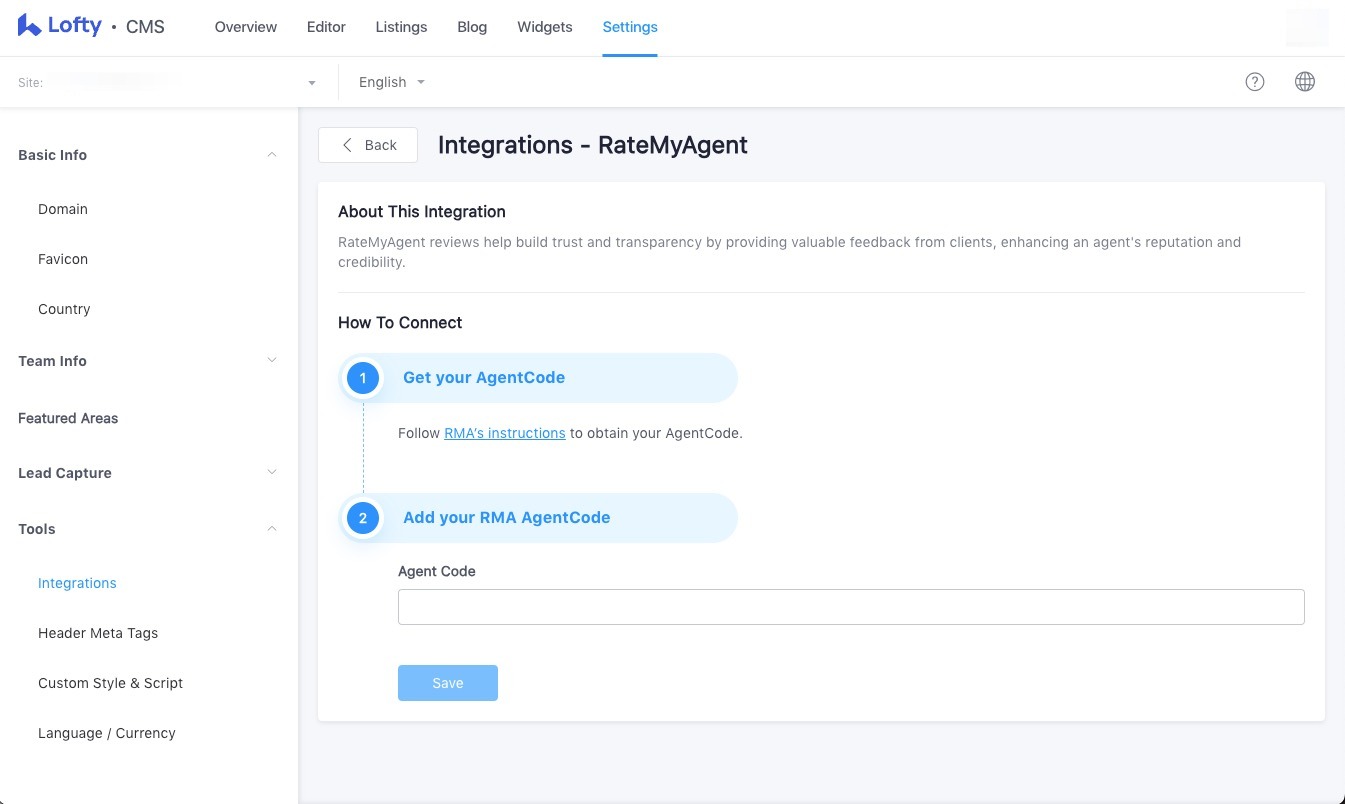 After integrating, click Edit to update the integration.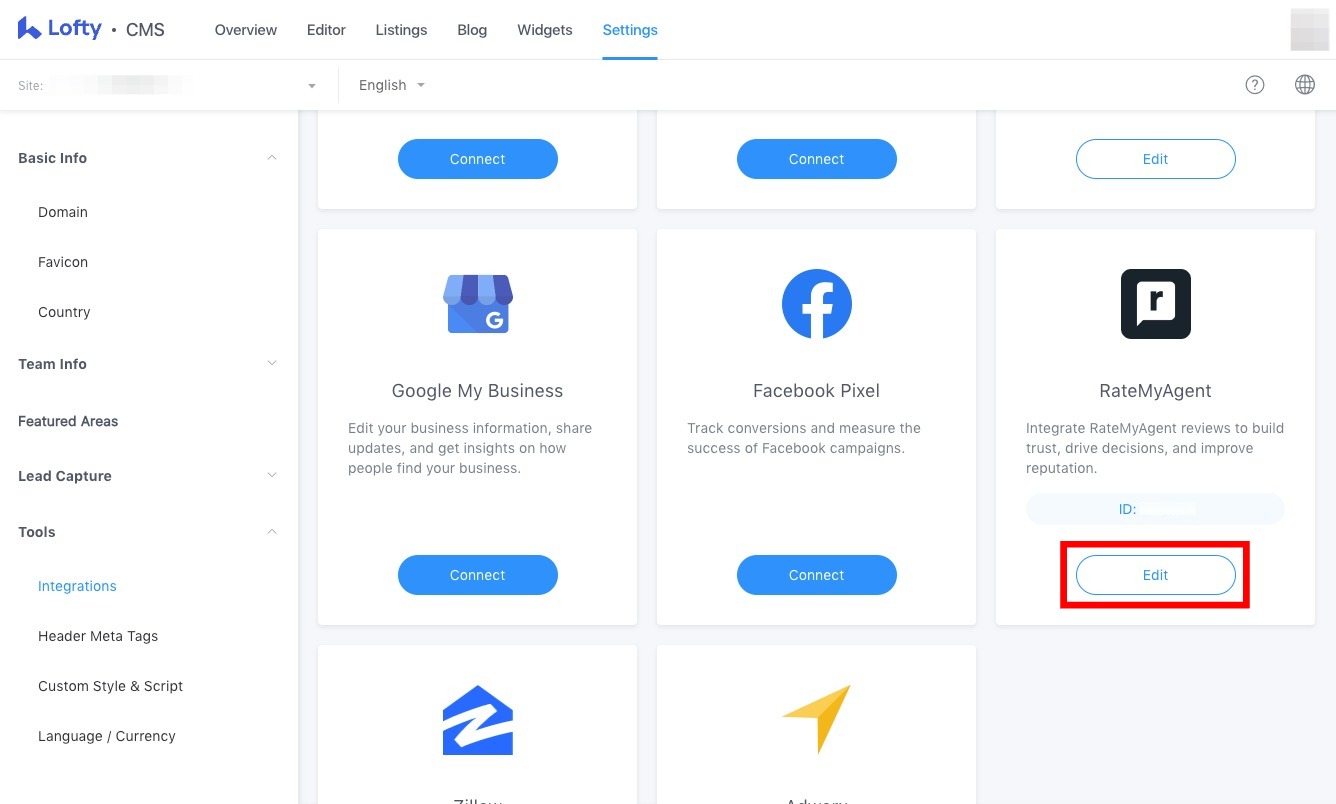 Navigate to the Website Editor to add RateMyAgent reviews to the Review Block.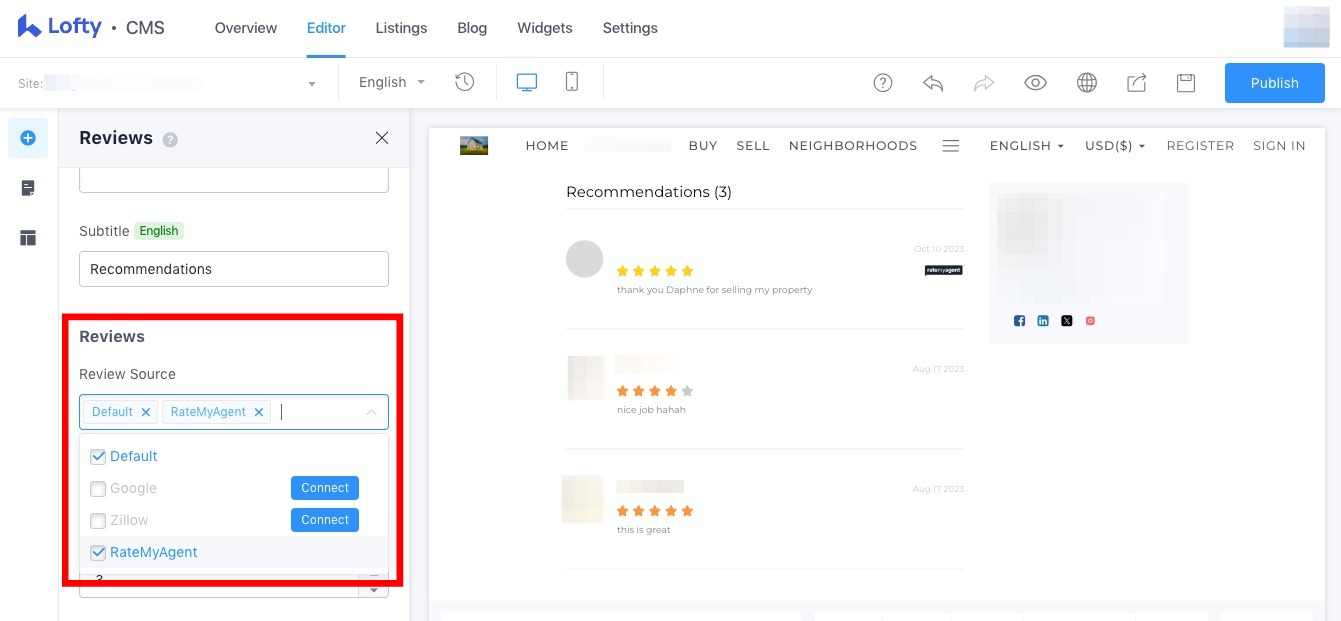 Note: This update also allows you to add reviews to your Lofty website from multiple sources. Previously, you had to select one source of reviews. Check the box next to the review source you want to appear.
Note: Reviews from third party sources (RMA, Zillow, Google) cannot be edited and you cannot pick and choose which reviews are visible, however you can choose to not show reviews from a source. 
Adwerx Integration
This feature is designed for agents using Adwerx advertising. With this feature, you can directly add Adwerx's retargeting pixel to your Lofty website in the CMS. This integration is available for all Lofty websites, including subdomains. For more information on Adwerx service, please see https://www.adwerx.com/
Navigate to Website/CMS Tool → Settings → Tools → Integrations to connect to Adwerx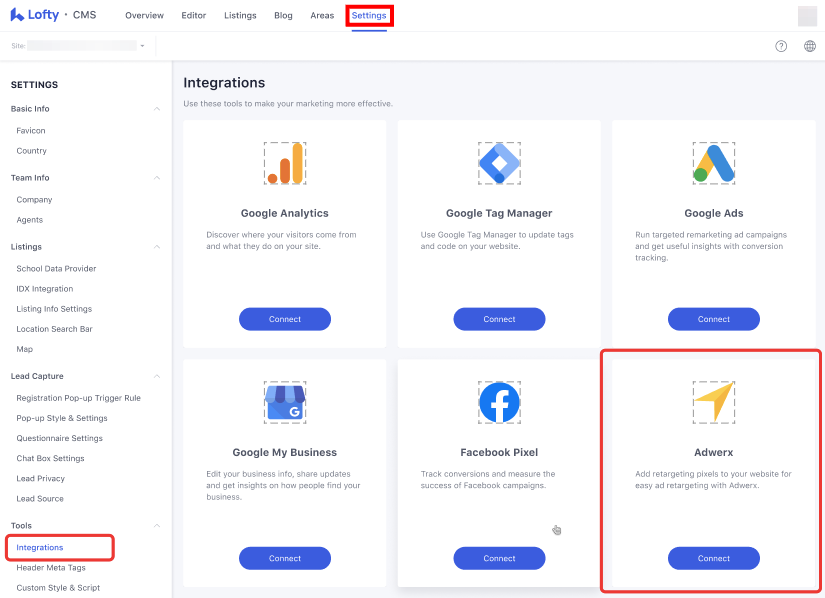 To complete the integration, fill in the retargeting pixel, provided by Adwerx, and the Lofty website URL of a specific page that you want to add the retargeting pixel to.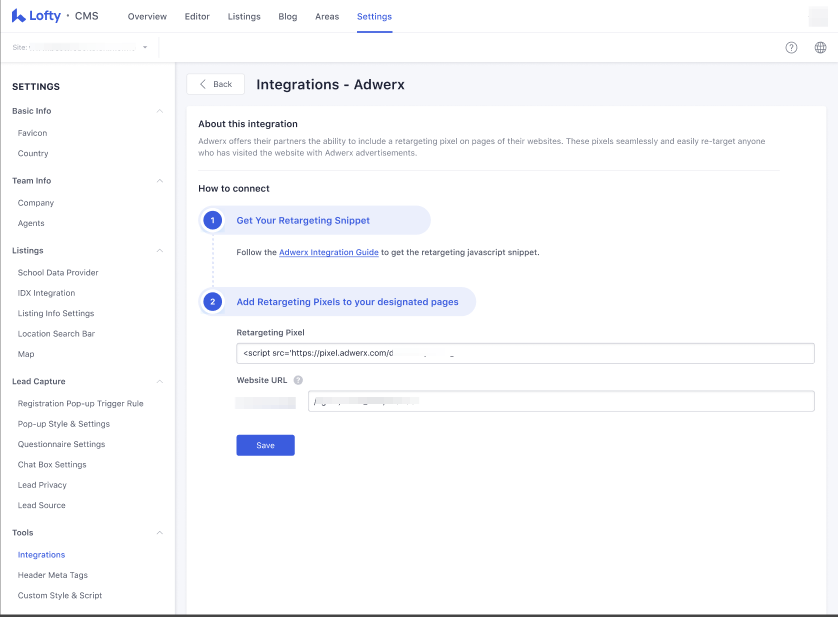 Note: The Lofty website URL will be auto-filled as the website whose setting you are currently in. The empty field after the URL is to add the pixel to only one specific page. If you leave the website URL field empty, the pixel will apply to all pages on this Lofty website by default.
After integrating, click Edit to update the integration.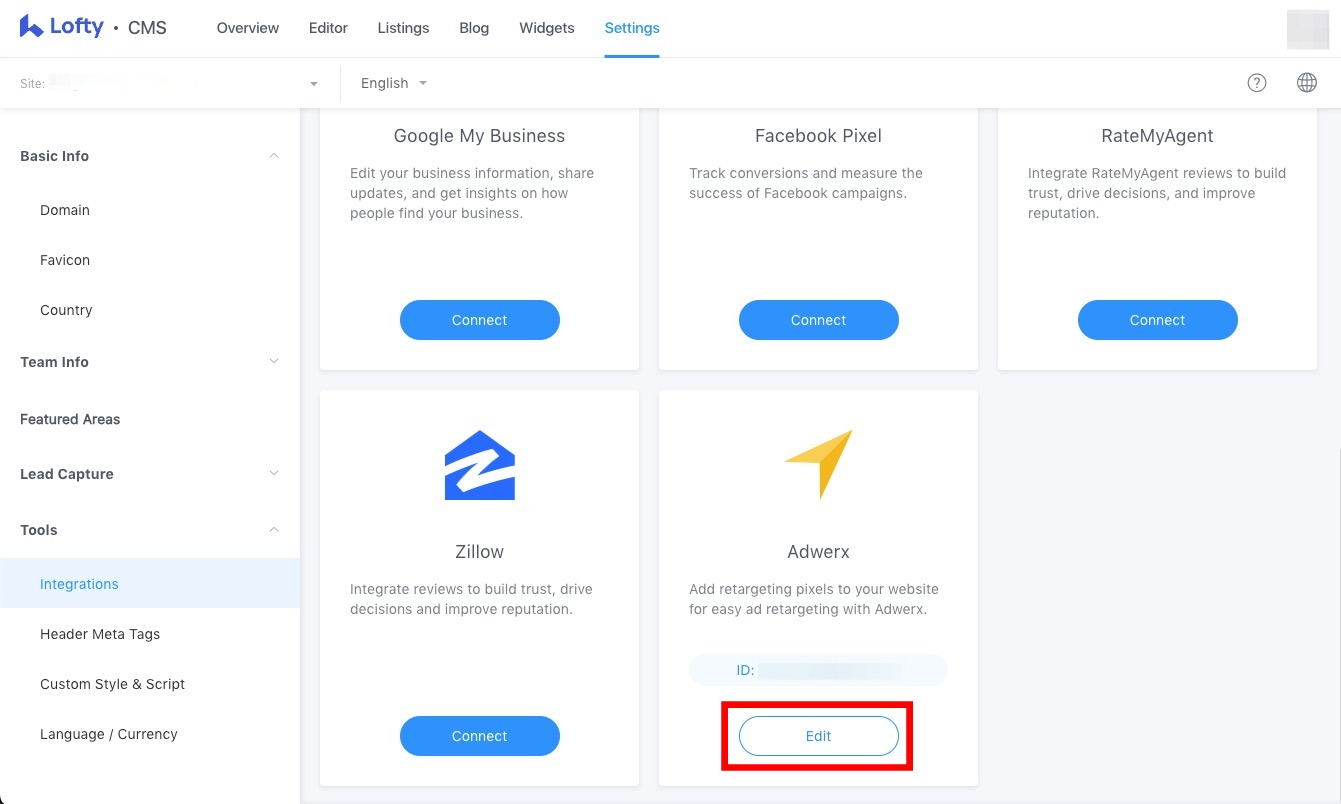 Lofty App Listing Detail Page Update
This update includes some optimizations to the Lofty mobile app Listing Detail page.

Click Matched Buyers to view the list of leads who are a good fit for this listing.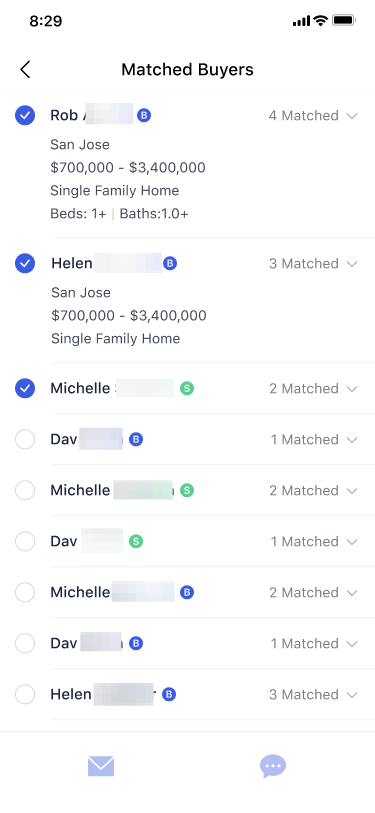 The Save and Share icons have been relocated to the upper right corner. Click the Share icon to send the listing link to another agent, a lead, or generate a showing link.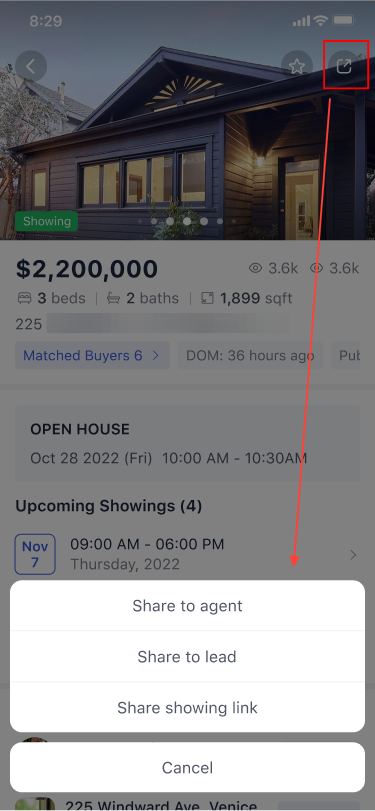 When sharing with a lead, you have the option to filter by leads who are Matched Buyers or by All Leads.
Showing Tool Available in the Mobile Browser
With this update, we have optimized the Showing Tool to be functional in a mobile browser. Now, you can utilize all the Showing Tool features from your phone. Here, you can request a showing and manage your showing schedule.
Open API Update
If you have your Lofty website, as well as an external website, this feature update is for you! We have added an option to our Open API for Lofty users who want to retrieve a lead's website login link. This is helpful for anyone who want to guide leads to their Lofty website, without having to log in to the Lofty website. 
This applies to all Lofty users who have both an external website and a Lofty website. You can place the link to the Lofty website on their external website, which will guide leads to click a specific button that redirects them to the Lofty website without requiring login. 
Parameters: LeadID, LoftyWebsite URL
Responses: The URL with a login token
Please see our Open API HERE. 
Questions?
If you have any questions regarding this topic or any others, please contact our Support Team via email at <support@lofty.com>, by phone at 1 (855) 981-7557, or by chat with us through your Lofty CRM.