Introduction
CDA stands for "Commission Disbursement Authorization". It is used to confirm the commission payment arrangements of individuals involved in a transaction, typically signed by the buyer, seller, and agent/brokerage.
The CDA is useful because it confirms the commission allocation of all parties involved in the transaction and helps ensure commission payments adhere to legal regulations and oversight, protecting the rights of all parties.
Summary
CDA Generation
A CDA can be generated for any transaction that you have access to. To create a CDA, navigate to the transaction and click the '...' icon in the upper right corner and select Generate CDA.
Important:

 

The transaction must have a close price and GCI set before the CDA can be generated.

The CDA can also be generated by navigating to the transaction, clicking Accounting, then clicking Generate CDA.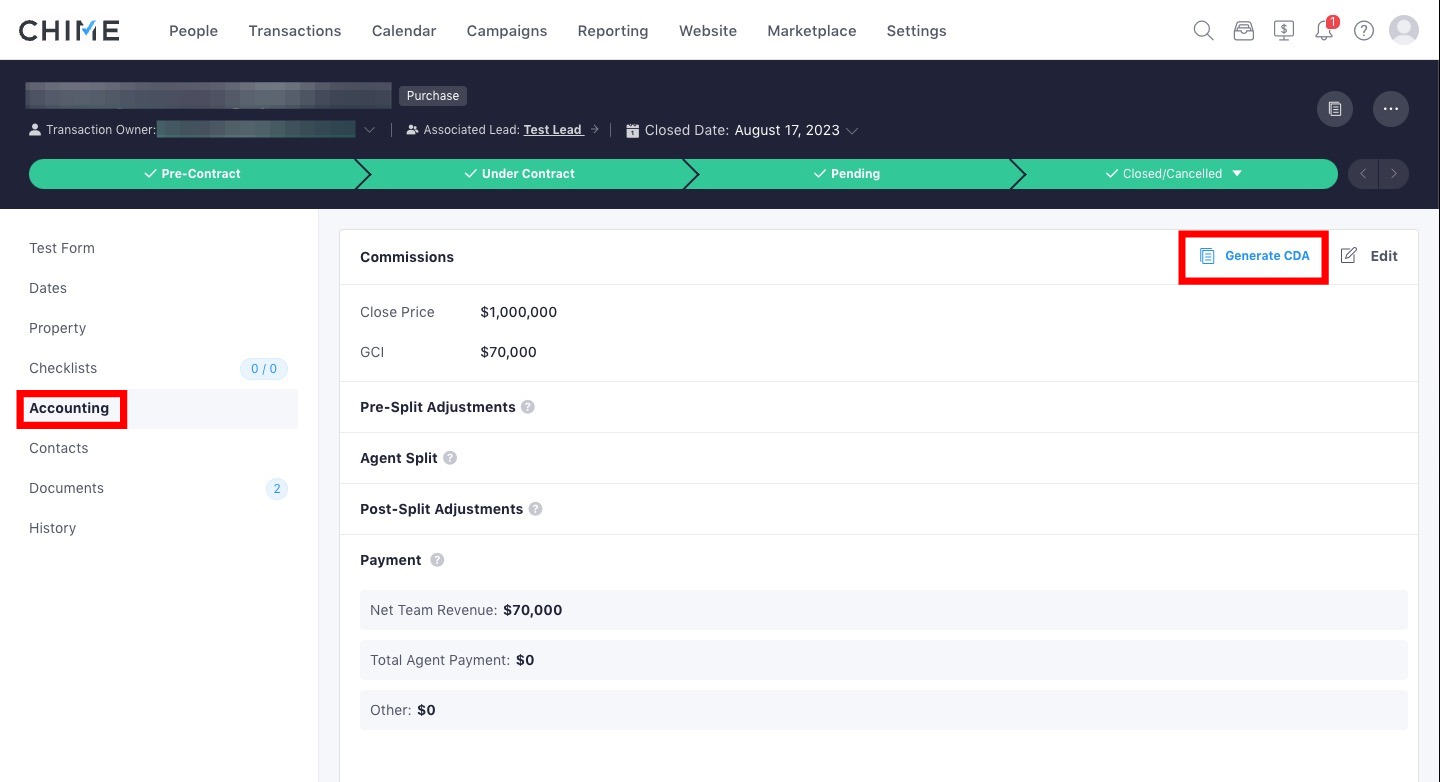 CDA Form Components
1. Form Name:

The default Name is "Commission Disbursement Authorization and Current Date"

2. Transaction Details

This section displays the Property Address, Property Type, Closed Date, Sales Price, Close Price, and GCI.

3. Contacts:

All transaction roles involved in the transaction are available to be selected.

The "

Escrow / Title" transaction role will be included by default, whether is has a contact or not, because it is typically a contact in the CDA.

4. Payouts

This section displays the commission details.

5. Instruction:

This is an optional field that may include additional instructions for the CDA. 
Once the CDA is complete, click Next to preview the document.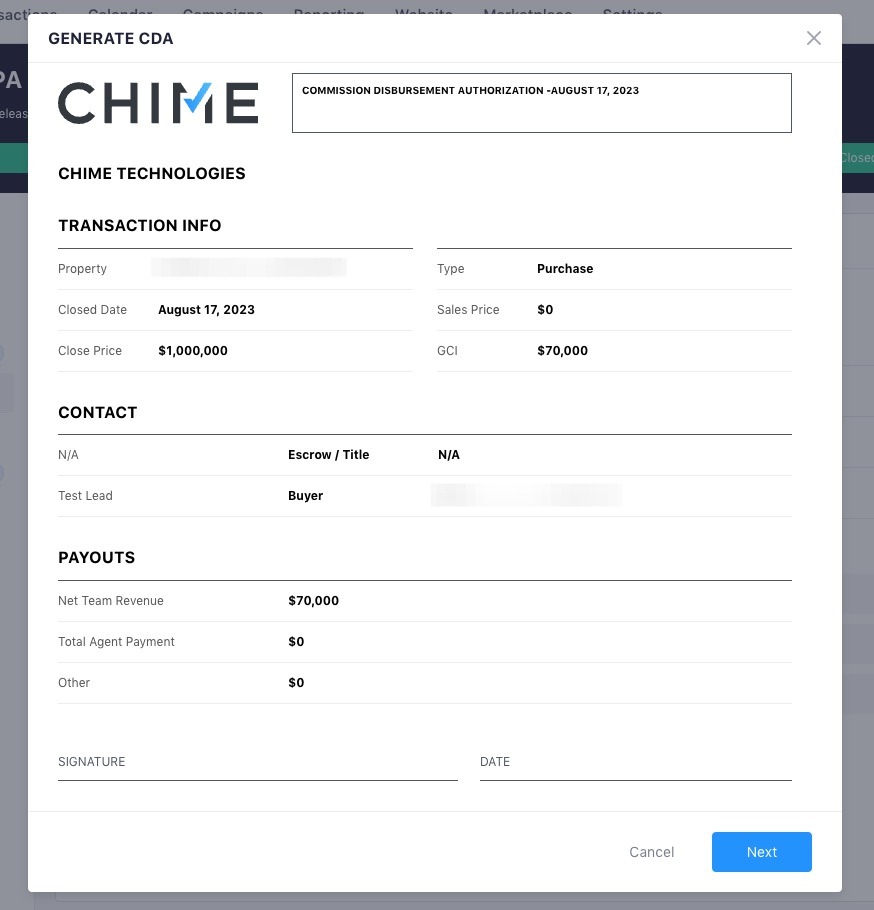 If anything needs to be changed, click Cancel to go back to the CDA editor. If the CDA is complete, click Next to save the CDA.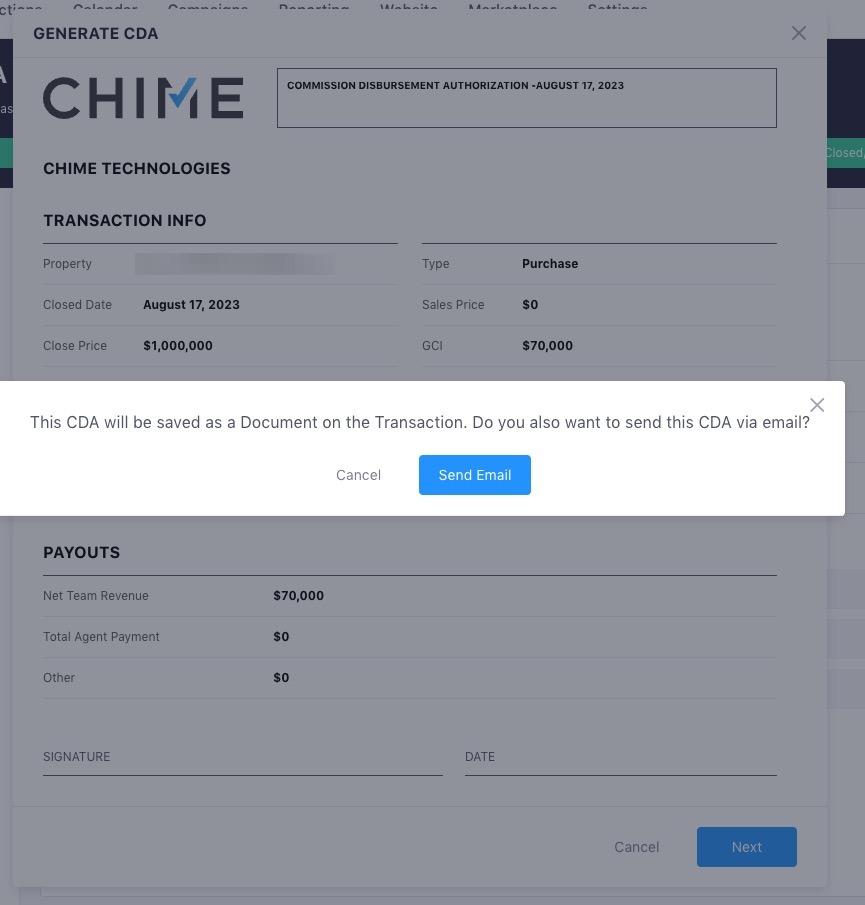 The CDA will automatically be saved to the Transaction. Here, you have the option to email the CDA to the contacts on the transaction. The email will attach a pdf copy of the CDA, but will not contain any other content. The Subject Line and Email Body will need to be completed by the user sending the email.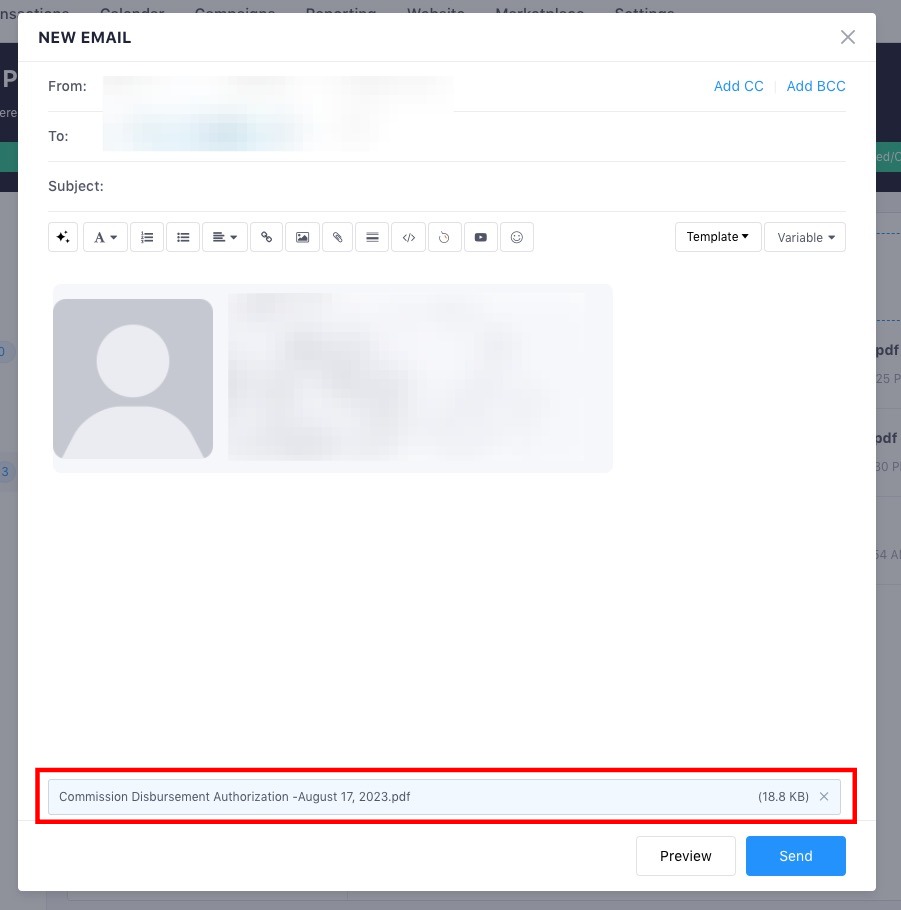 The CDA will be saved to the transaction, in the Document section.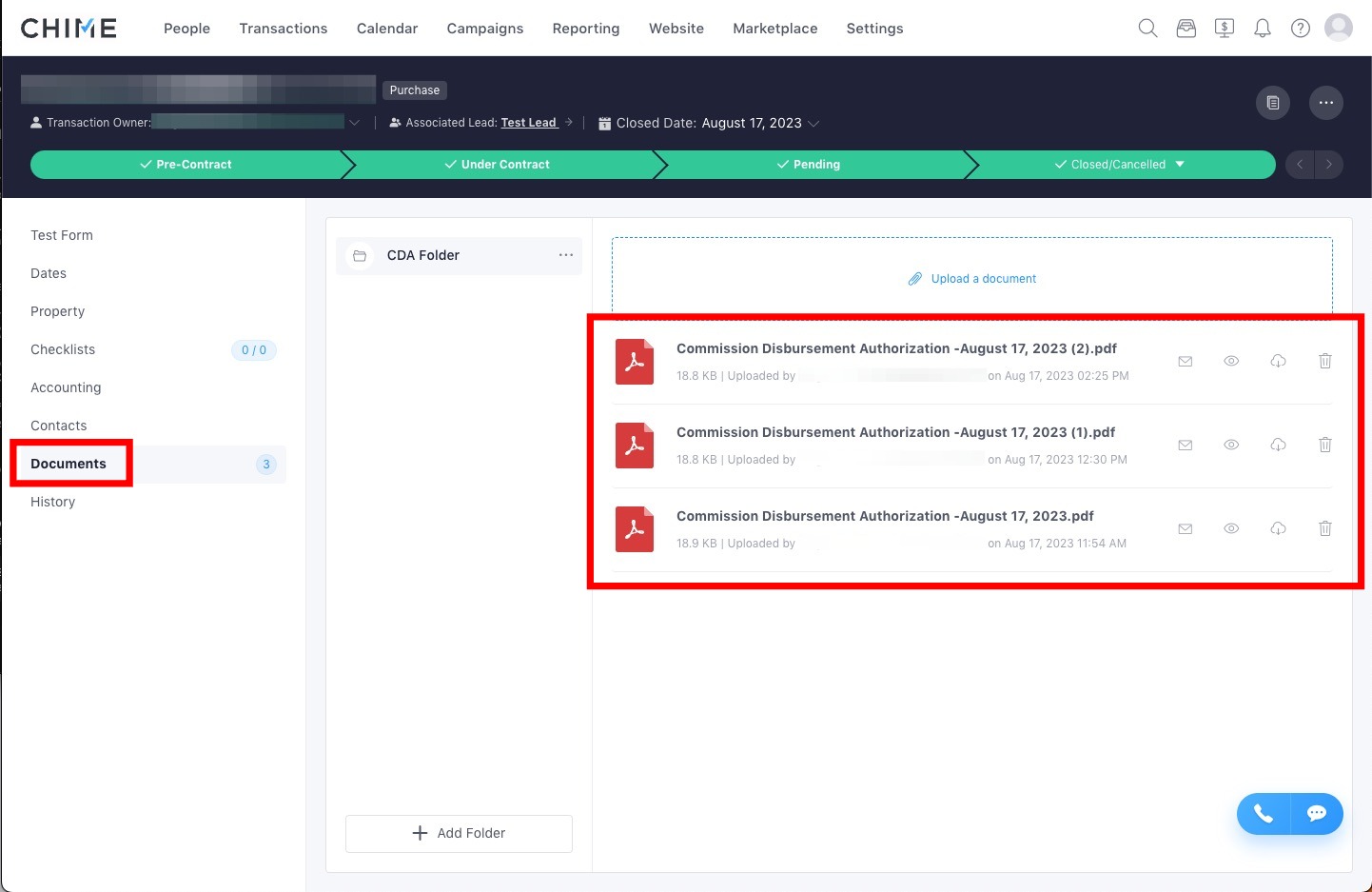 Questions?
If you have any questions regarding this topic or any others, please reach out to our Support Team via email at <support@chimeinc.com>, by phone at 1 (855) 981-7557, or by a chat with us through your Chime CRM.