Introduction
With this block, site visitors complete a form and by doing so add a manual listing (formerly known as pocket listing) directly to your Lofty website. The key part here is the site visitor who is the one adding the manual listing to the website, not you as the agent/user. Once submitted, the property details are added to a manual listing automatically placed on the website–there is no approval process built into this. The site visitor must also submit their contact information when submitting the listing and by doing so their information is captured in the database as a lead.
Summary
Add the Block
The block is added by going to CMS > Page Editor > + Blocks > List Your Home. No settings (other than spacing) can be configured for this block meaning no additional fields can be added to the form. There is also only one style for this block.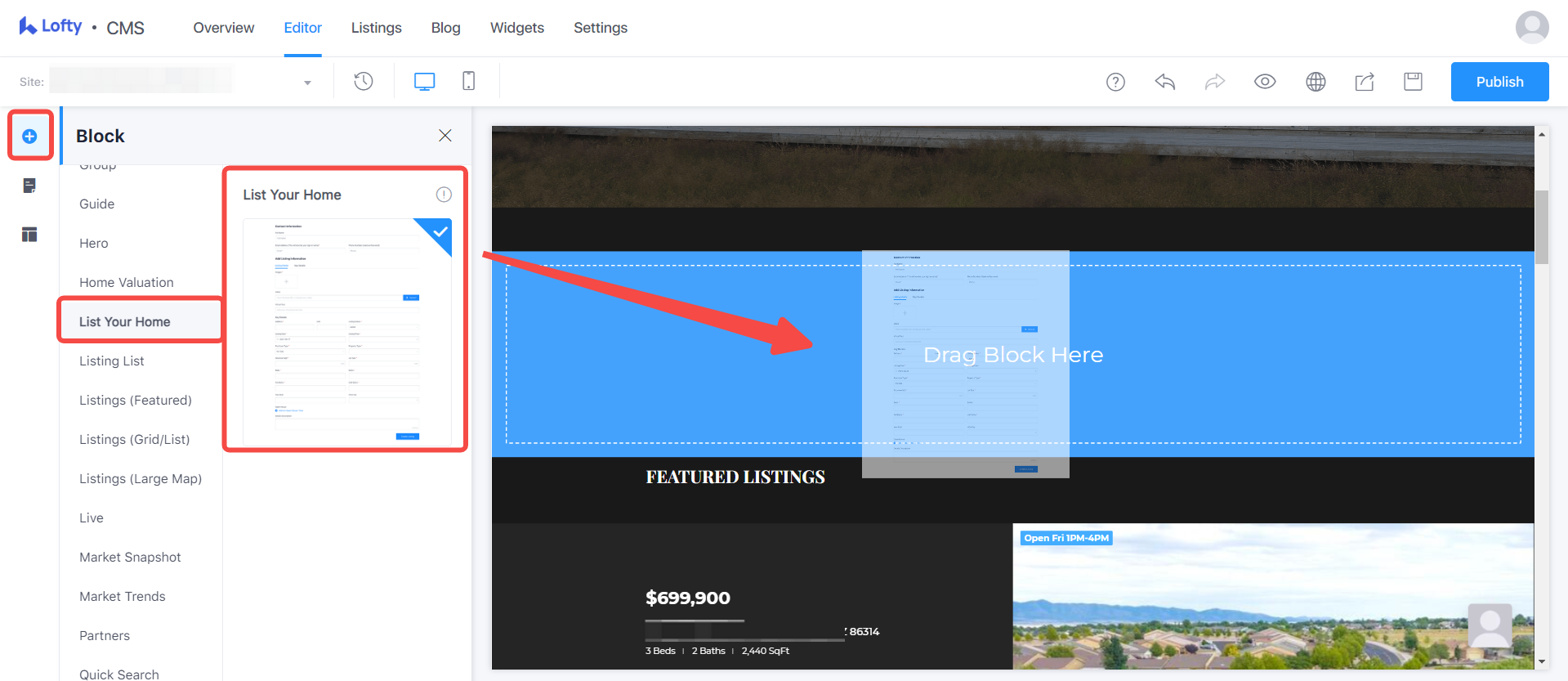 Using the Block
The best practice on a page that contains this block would be to clearly set expectations for the site visitor so they understand what happens when they submit that manual listing. Could it potentially be deleted? Will it only be the starting point for a conversation? Should they expect communication from the agent whose website it is?
Below is what this new block looks like published on a sample website. Email address and other key fields (address, price, status) are required in order for a site visitor (lead) to submit this form. Once the form is submitted you, as the Lofty user, will receive a new lead notification if it is a new person not already in their database, and an opportunity notification if it is an existing lead. 
*IMPORTANT: There is no approval process for added manual listings–they will simply be added directly to the Lofty website. 
Manage Manual Listings
Once a listing is added via these fields, it will be available as a manual listing under CMS > Filters > My Manual Listings: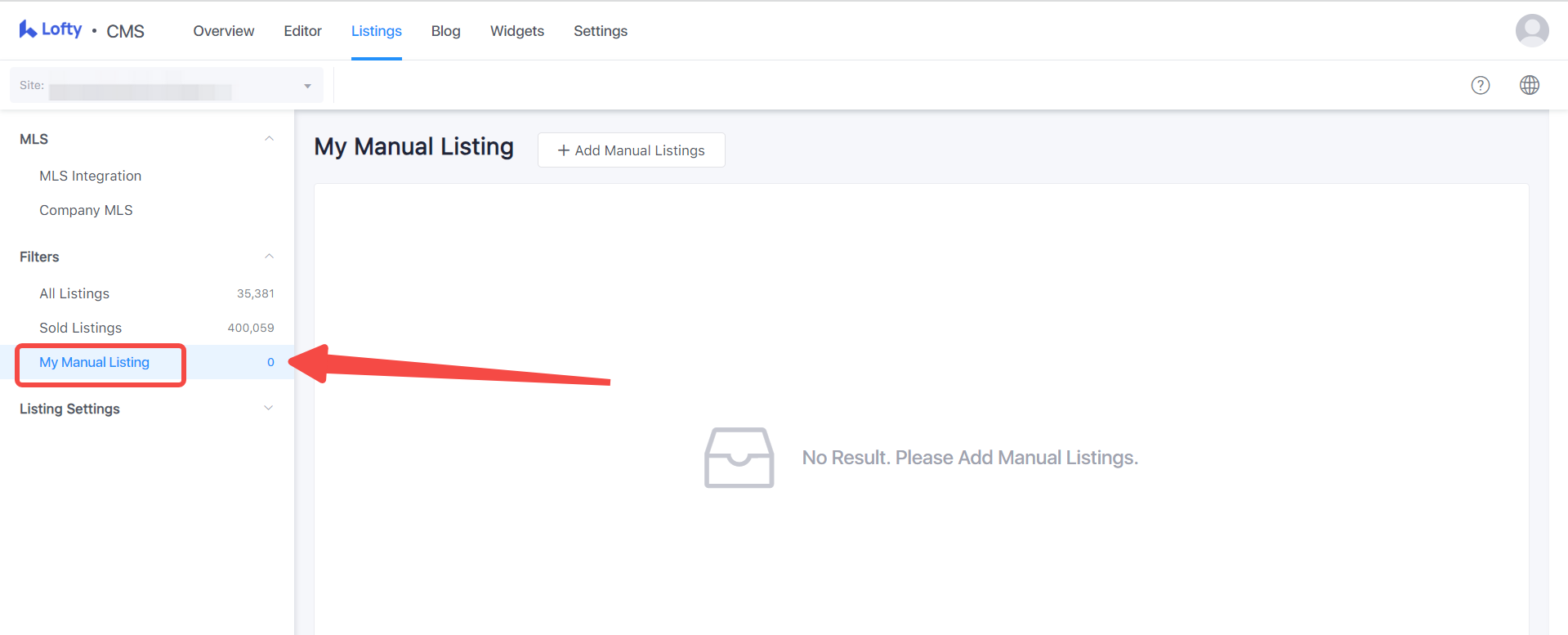 You then edit the manual listings or delete them as desired:

Questions?
If you have any questions regarding this topic or any others, please reach out to our Support Team via email at <support@lofty.com>, by phone at 1 (855) 981-7557, or by chat with us through your Lofty CRM.