Introduction
The "Affordability Calculator Page" can be used to present finance calculations to site visitors so they can feel more prepared and informed when making a decision regarding buying/selling a home.
Adding Calculator Pages
First, click on the "Pages" button on the page Editor: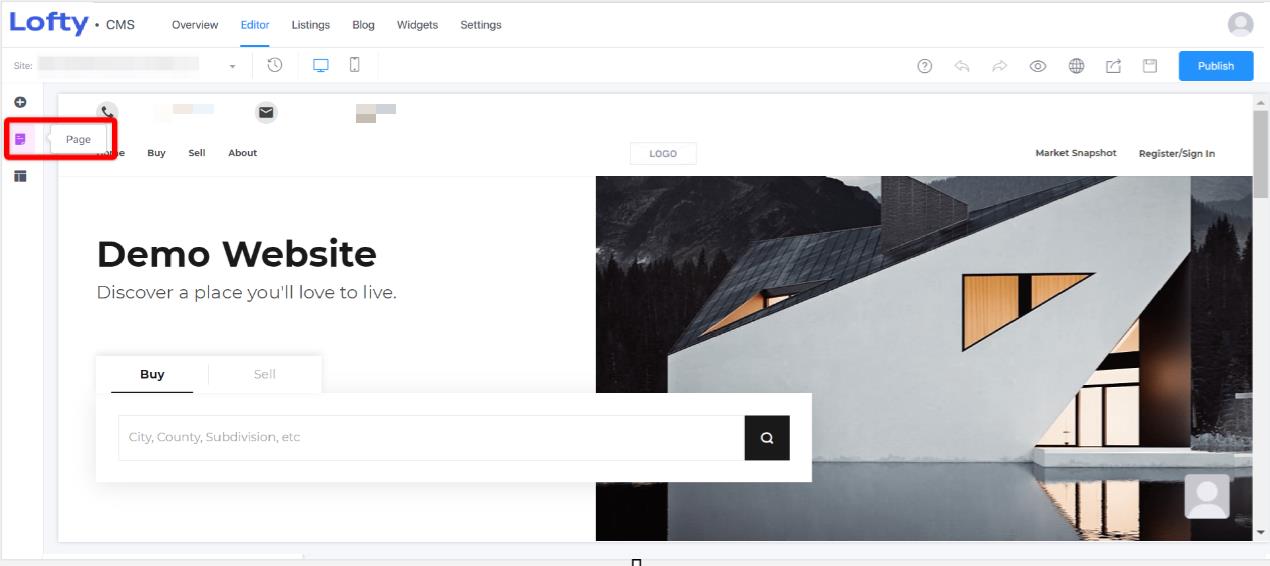 Click on the button at the bottom-left to "+ Add Page":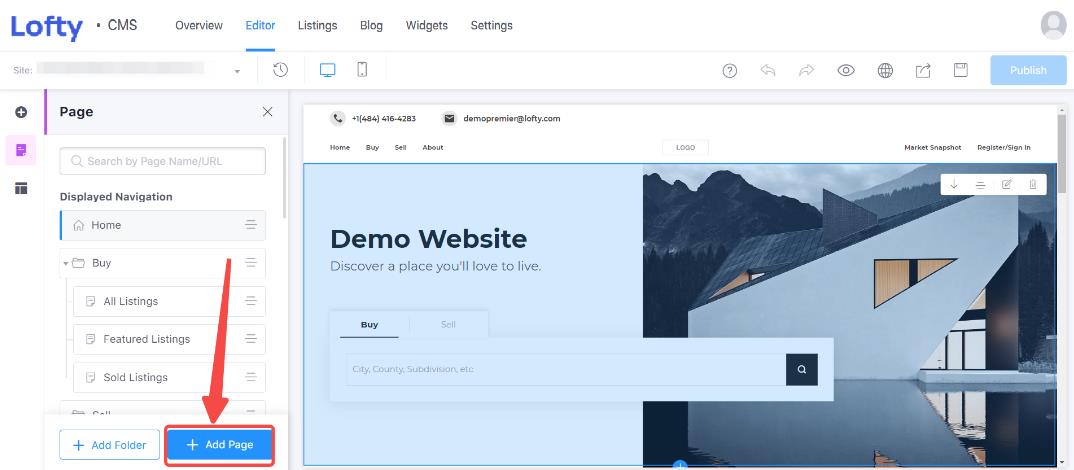 Choose the "Affordability Calculator" page template, and then click on "Next."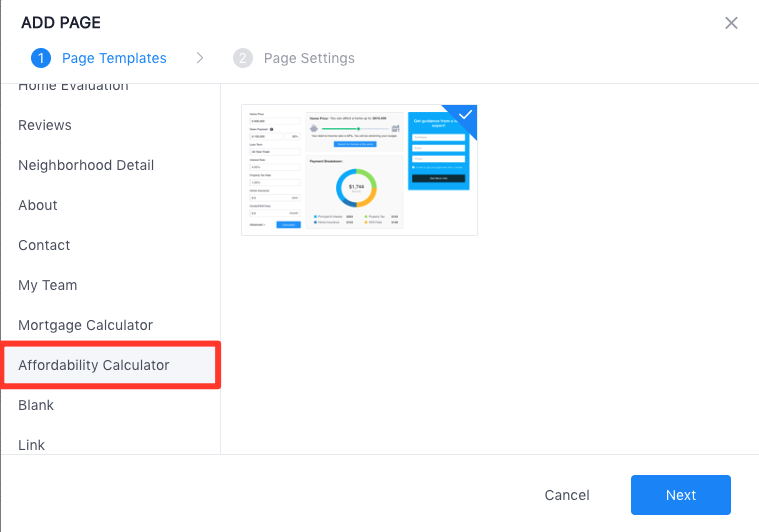 To learn more about adjusting the calculator blocks, please reference this article: Calculator Block.
It is also worth noting that Lofty provides a default calculator page which will not be shown on your header/footer navigation by default but is used when directing site visitors to this page to see more detailed results if they click "View More Details" on the mortgage calculator found on a listing detail page (only on website template 1 & 2). Lofty suggests that if you use website template 1 or 2, you keep this page and do not change its URL.
As always, you can add, delete, and edit blocks to establish the content on the website and change the style of the blocks to make the About page more attractive. More information on doing so can be found here: Add / Remove / Edit Blocks on Pages.
Questions?
If you have any questions regarding this topic or any others, please reach out to our Support Team via email at <support@lofty.com>, by phone at 1 (855) 981-7557, or by chat with us through your Lofty CRM.
Related terms: Affordability, Calculator