Introduction
Many users constantly adjust the website style in order to get more website traffic and higher conversion rates but sometimes find that better results were seen on previous website versions. In this scenario, being able to easily go back to a previous version would be ideal. This CMS Tool feature makes this possible without having to do so one by one.
*IMPORTANT:
Currently, Lofty only allows for managing six (6) website versions. You will need to delete any unnecessary website versions in order to use those slots for other versions. You can always edit the name of the versions should you want to make changes and re-use it as something new.

We recommend that before switching between versions you save the current version as a new one in case you need to "undo" the change you just made.

If you build landing pages (see Landing Pages), these are 

not

affected by this site version tool. In other words, if you create a landing page but then make a change on your website by restoring it to a previous version, it will

not

delete the landing page.
Step 1: Save Website Version
After completing any website edits, and deciding that the current website version is an important one to keep track of, you can click on the "Save" icon in the top-right. 

You will then need to give the version a name: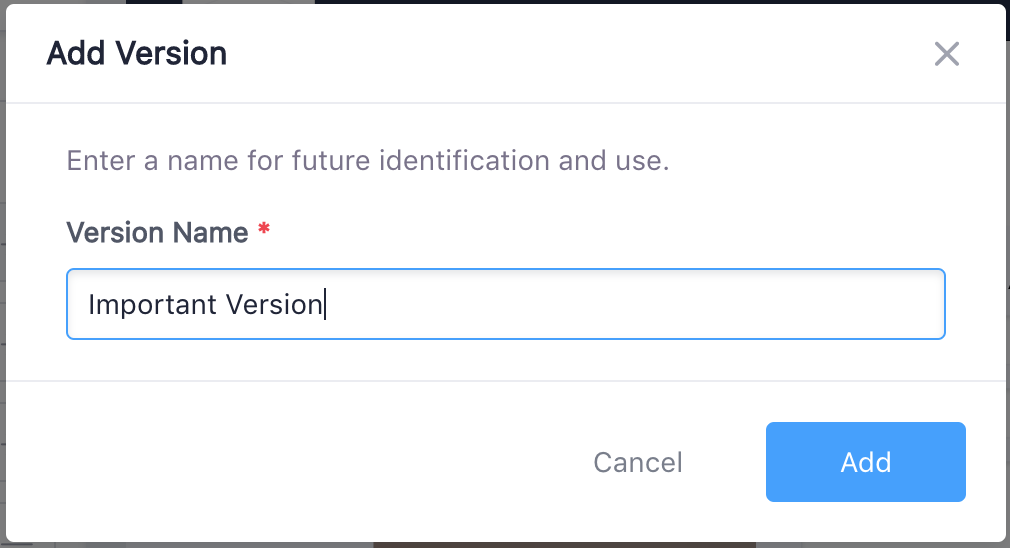 The version will then appear on the list of site versions.

Step 2: Restore Website Version
To restore a previously saved website version, click on the "website version" icon on the top menu in the middle: 
After clicking on this section, you can see all the saved website versions. Select the version of the website you want to restore and click "Restore."

After clicking "Restore," the website preview will be restored to the selected website version, and all current operations will be overwritten. 
Please note that this website version will not take effect until you click "Publish." If you no longer want to restore to this website version, click the "Undo" icon on the top bar.

Questions?
If you have any questions regarding this topic or any others, please reach out to our Support Team via email at <support@lofty.com>, by phone at 1 (855) 981-7557, or by chat with us through your Lofty CRM. 
Related terms: site version, restore site