Introduction
You may be interested in adding a preferred lender to your Lofty account. This would allow the preferred lender to access information associated with the leads assigned to them.
Summary
Plans
Lofty has one plan option for inviting a lender: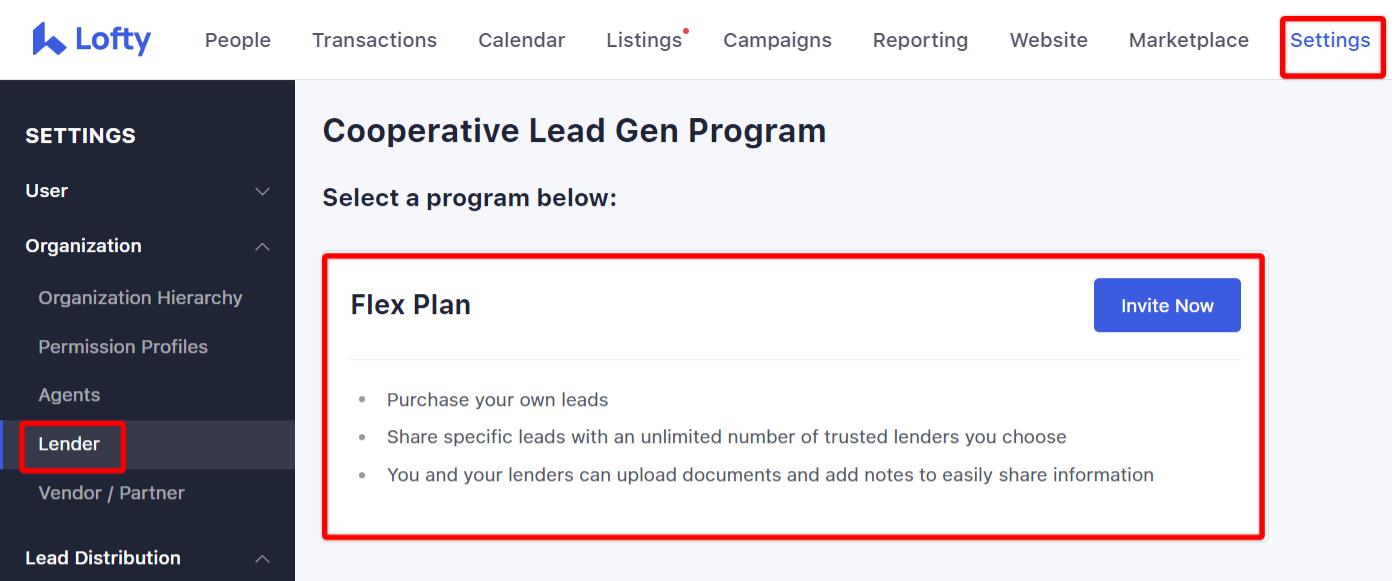 Multiple Flex Plan lenders can be added. This plan does not share any of the costs. 
You will have the option to send the lender a link to upload a payment method: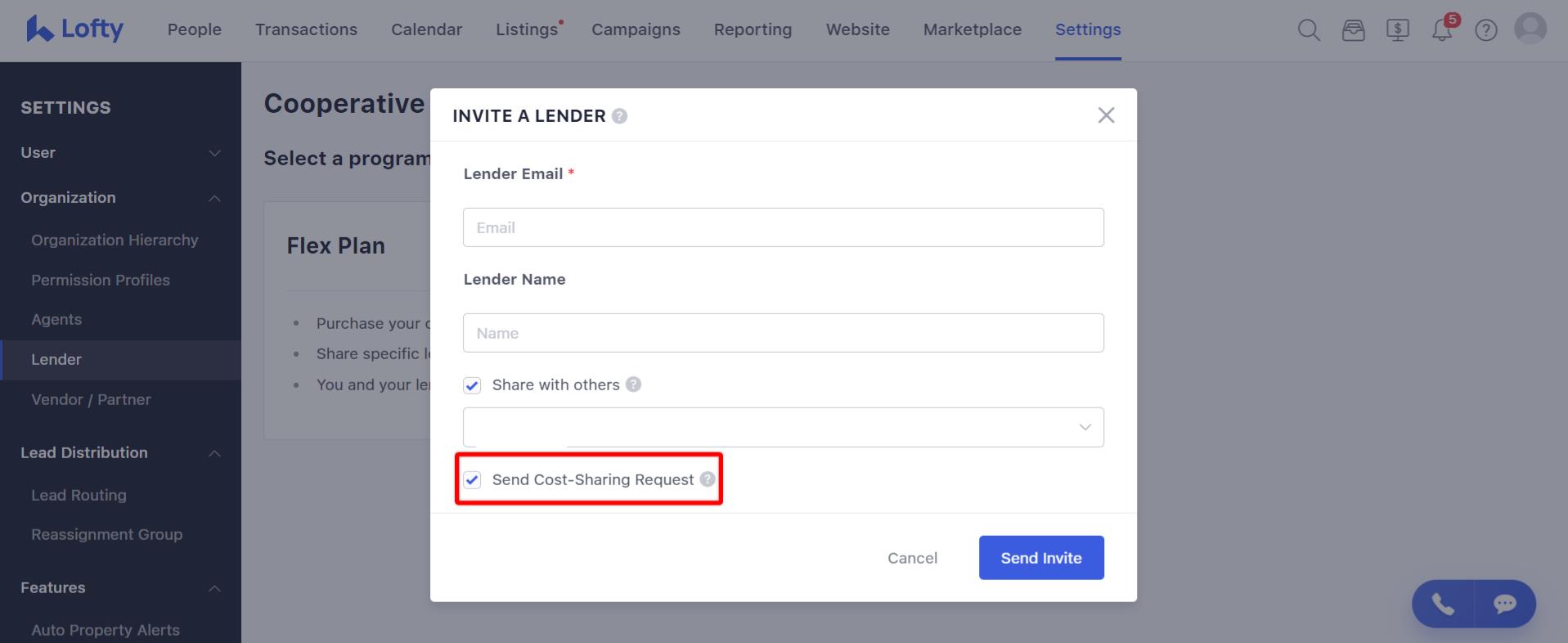 This option is also available for Lenders who have already added but do not have a payment method.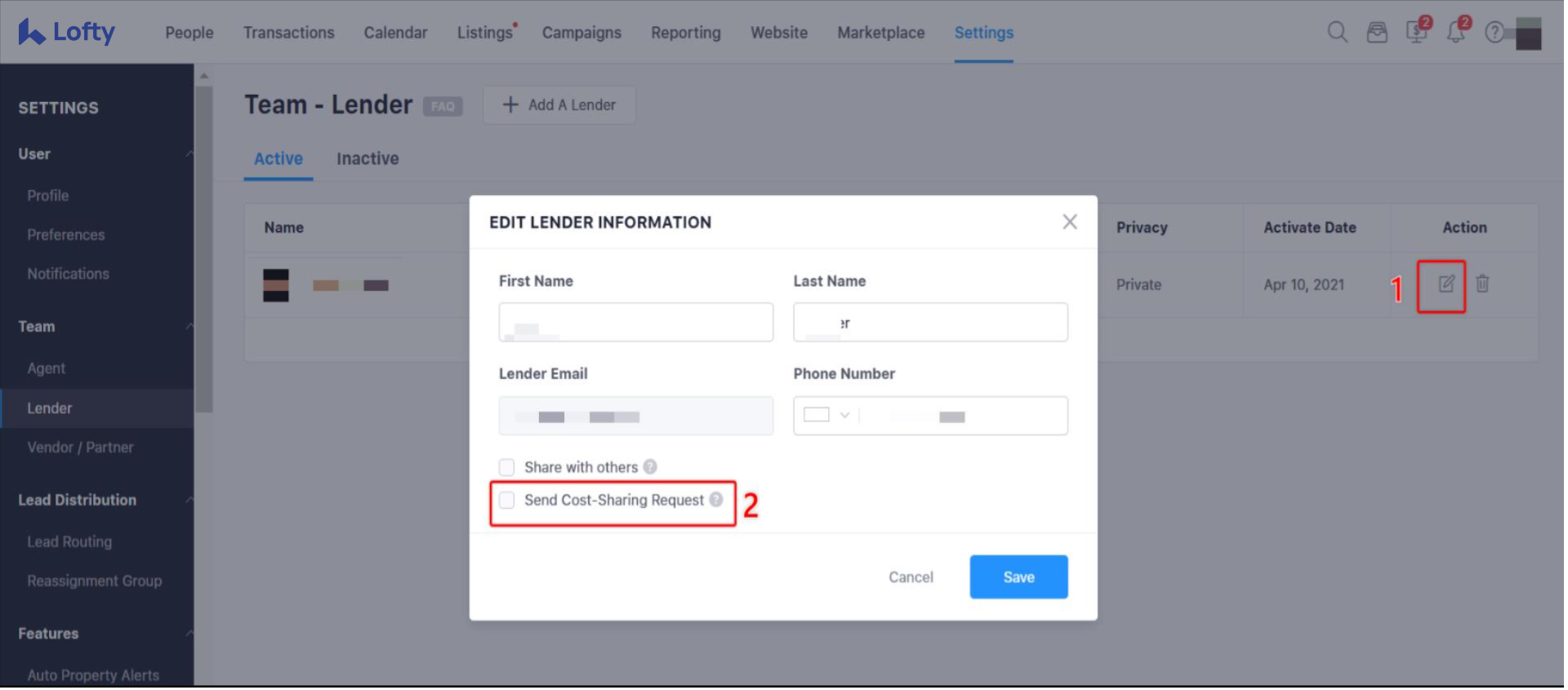 Once the lender has been invited, they will receive a Welcome Email that looks something like this: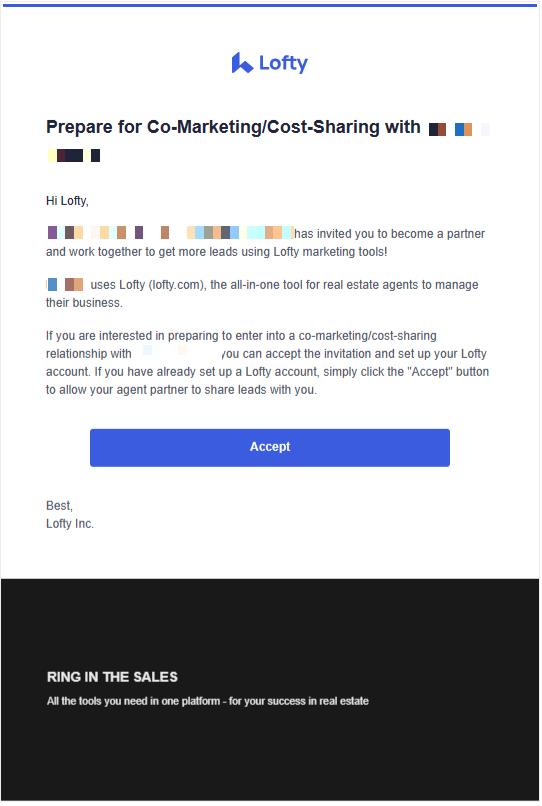 If the lender agrees, they will then be able to provide payment information if needed and the account will be created. 
Ads Landing Pages
Lead gen campaigns that are being cost-shared and that use Lofty landing pages will now feature the lender's contact information as well as the agent's information. 

If you are cost-sharing a lead generation campaign with multiple lenders the campaigns will be separate. Therefore the lender featured on the landing page will be different as well.
Lender Profiles
Lender profiles are now listed directly on the 
CMS Editor
. This gives easy access to display the lenders associated with an account on the website. 

By default, this content will synchronize from the lender's Lofty account profile. So, it is important for a headshot and contact information to be added to that profile. 
You can edit the introduction for the lender if you would like, but all other details will be locked down. The lender would change/add a headshot and contact information from their lender CRM. 
Lender Page
A Partner Lender Page will be added to all websites by default but will be in the "Hidden Navigation" by default unless there is a cost-sharing lender. If there is a cost-sharing lender, it will force the Lender Page to display and cannot be hidden in order to help maintain RESPA compliance.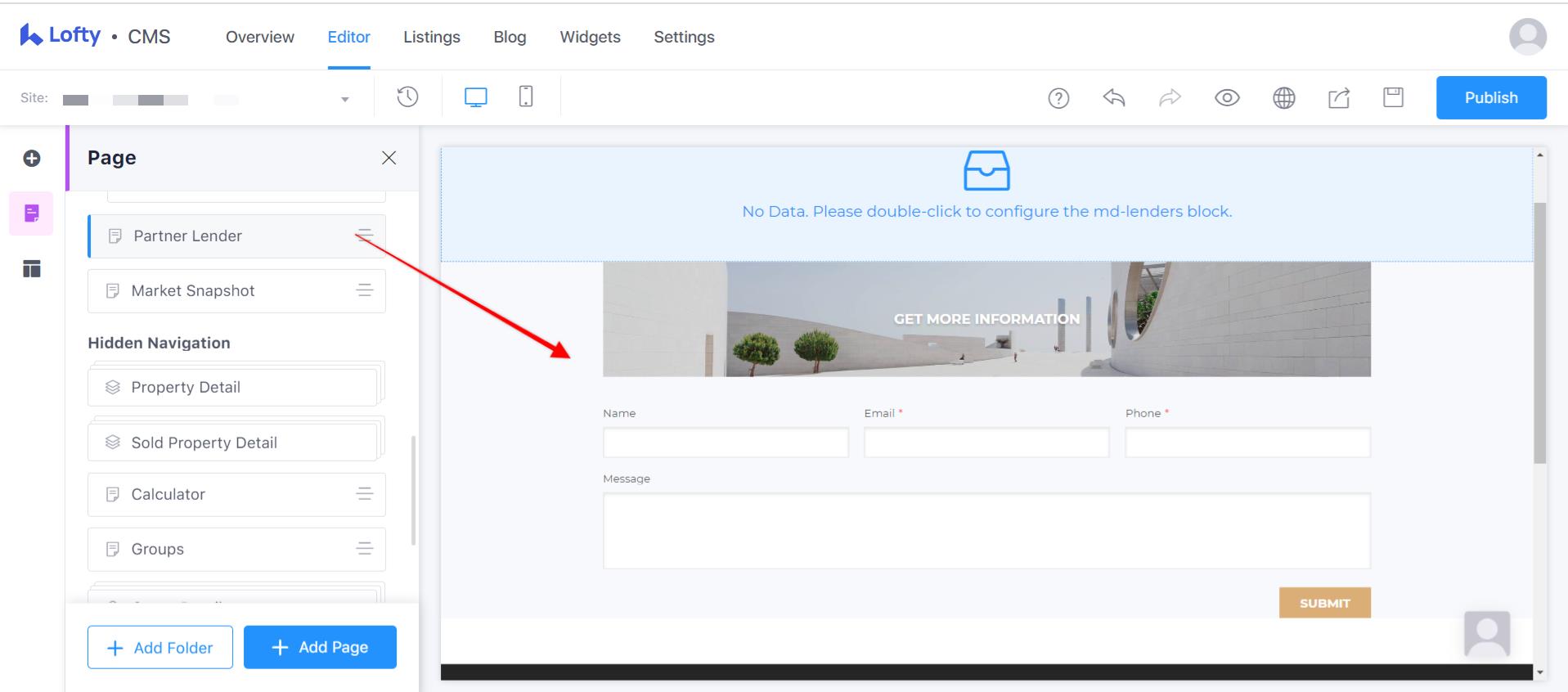 Marketplace
When accessing Lofty via a lender-type account, you will also have access to the Lofty Marketplace. You will currently only see the following options: 
Facebook Dynamic Ads
Google PPC Ads
Facebook Seller Ads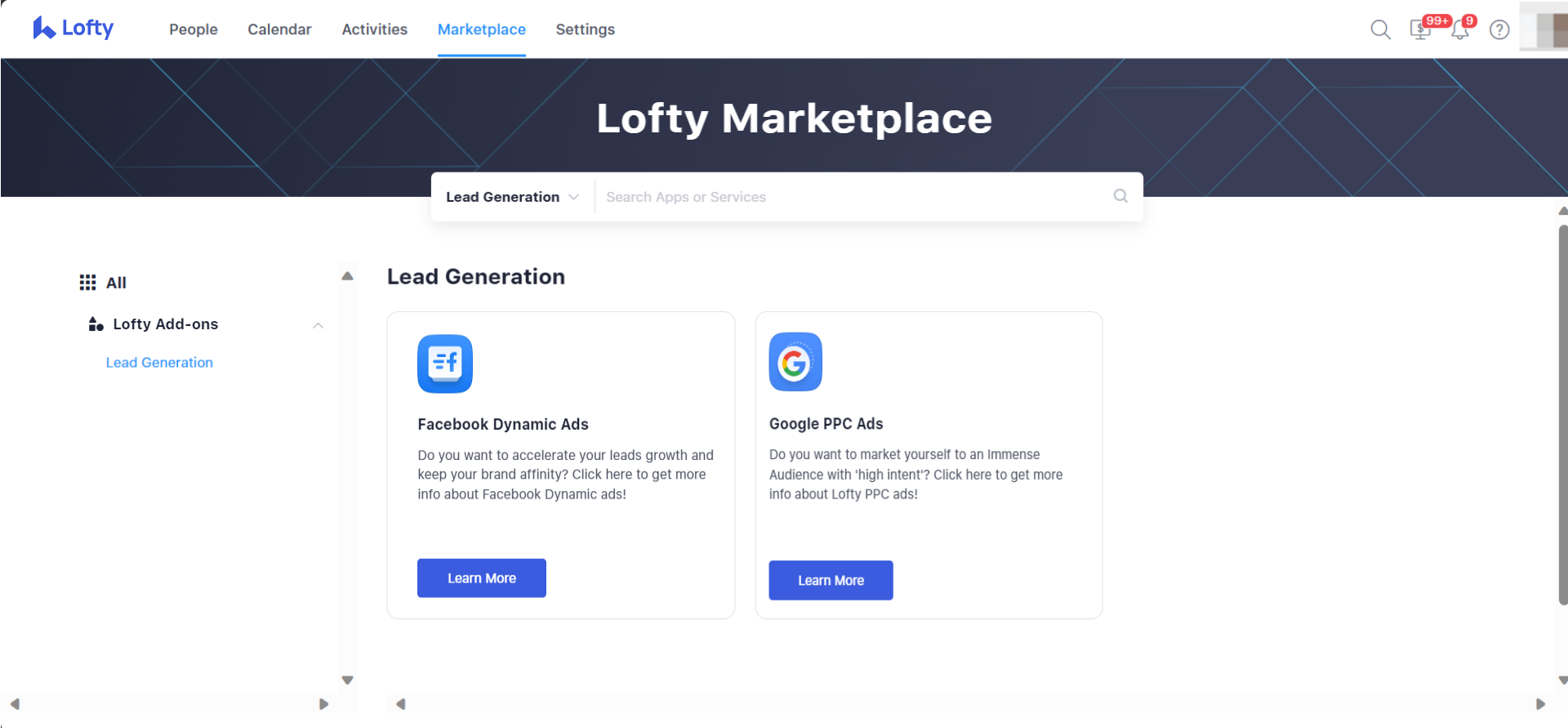 Lender Billing Page
If you have a lender-type account, you will now have access to the Lofty Billing Center by clicking your profile image in the top-right of your CRM and then clicking Billing. 

This will give you access to update your billing card on file. Currently, this does not display any additional information and is only for adding a new billing card if necessary.
Lender Account Type Limitations
The lender account type is not designed to work leads independently of agents originally but has been optimized in the October 2022 version update. See the following for more information about Lender CRM - Ability to Add Leads: Feature Updates for Lofty 3.55
What lenders can do, is use the Lofty platform to collaborate on leads. See the following for more information: Lender and Agent Lead Collaboration.
Questions?
If you have any questions regarding this topic or any others, please reach out to our Support Team via email at <support@lofty.com>, by phone at 1 (855) 981-7557, or by chat with us through your Lofty CRM.