Introduction
The Assignment Group allows teammates in the Lofty CRM to work together to follow-up with leads. When leads enter the system, agents and their working partners will be assigned to leads at the same time. 
Summary
Usage Scenarios
Usage Scenario 1: When the leads assigned to an agent have roles that have not been assigned through lead routing, the assignment group will be applied to assign other roles.

i.e. Lead Routing rules will take priority over assignment groups

Usage Scenario 2: When leads are manually added, imported, or entered into the system in any way and directly assigned to the agent, the assignment group will be applied to assign other roles.
Important: The Assignment Group will not apply to Private Leads.
Setting up an Assignment Group
There are two ways to set up the assignment group, via an Agent's preferences or via the Lead Routing Section.
Agent Preferences
All Lofty users, regardless of permission profile, have the ability to set their own Assignment Group in Settings > Preferences.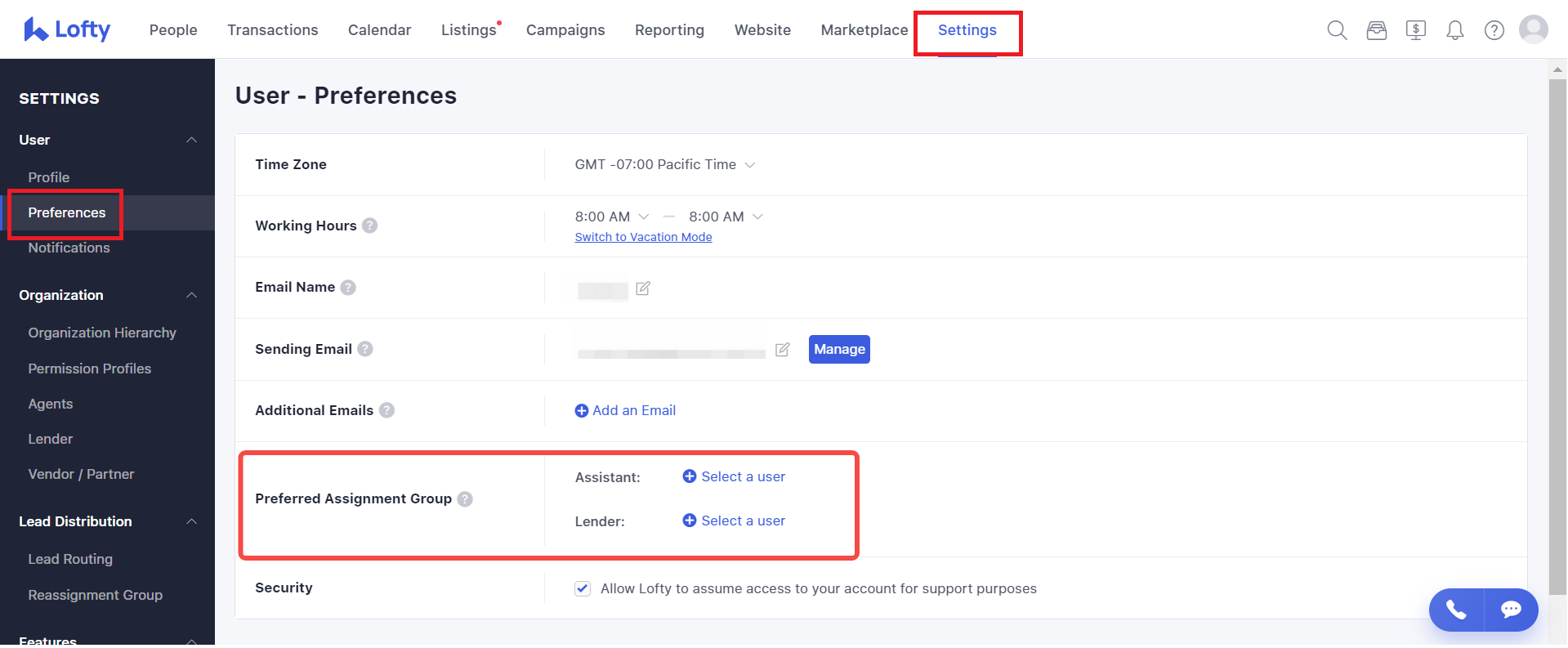 By default, the Agent setting up the assignment group here will be the Agent on the lead profile. Any custom roles that may have been created on the Lofty CRM will be available to assign here.
The range of team members the Agent can select is limited by the Lead Assignment setting in Permission Profile-Advanced Settings.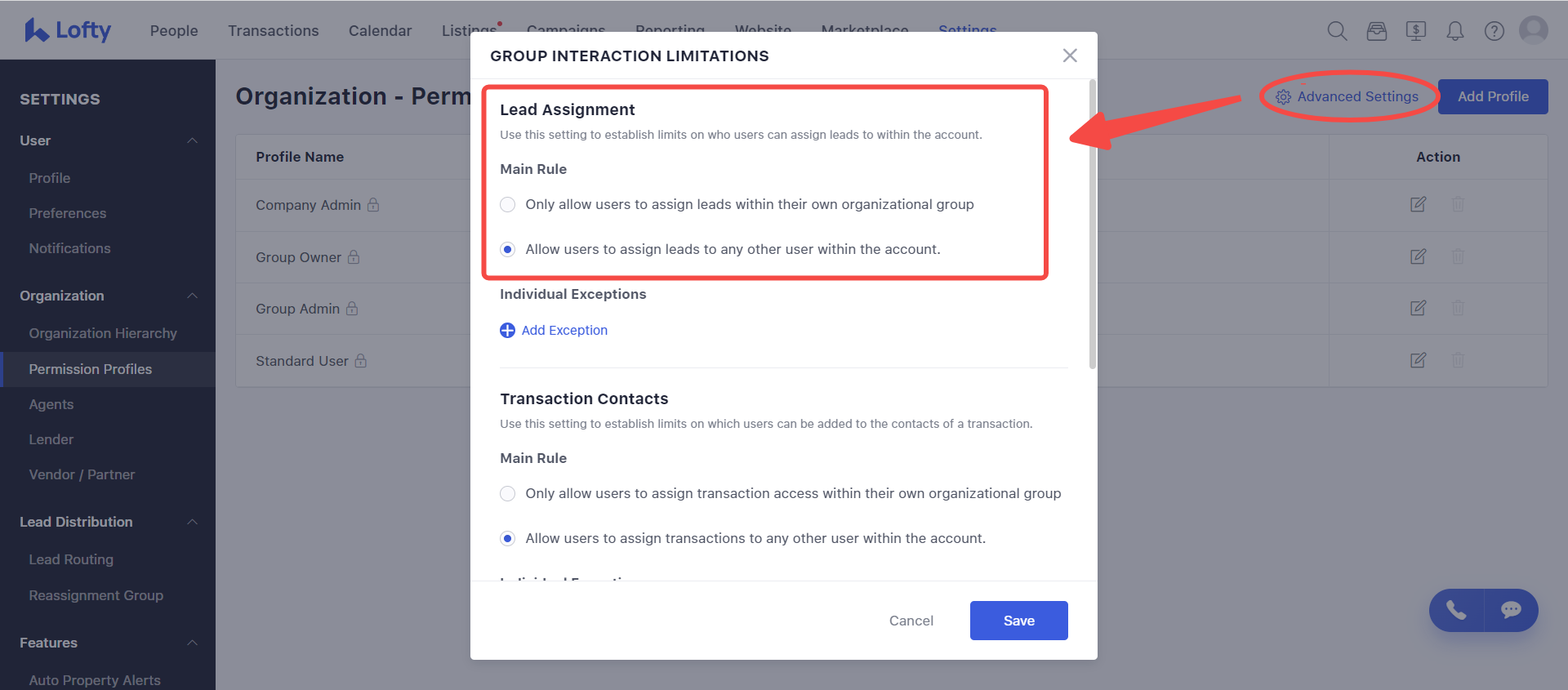 Lead Routing
Users who have "Manage Lead Distribution" (Enterprise) enabled or "Team Features" (Core/Premier) enabled can manage all users' assignment groups.
Navigate to Settings > Lead Routing > Set up Assignment Groups

Next, click Add new

From here, you will be prompted to select the Agent first, then the other roles may be allocated. When a lead is assigned to this Agent, the other roles will be assigned to the selected users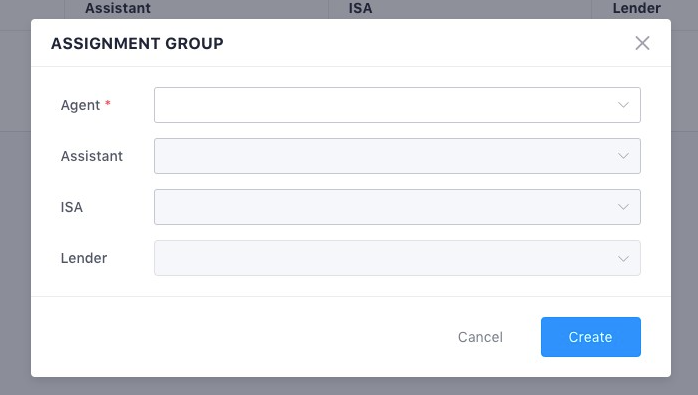 When the Assignment Group is set, it will automatically assign the roles on the lead's profile, here: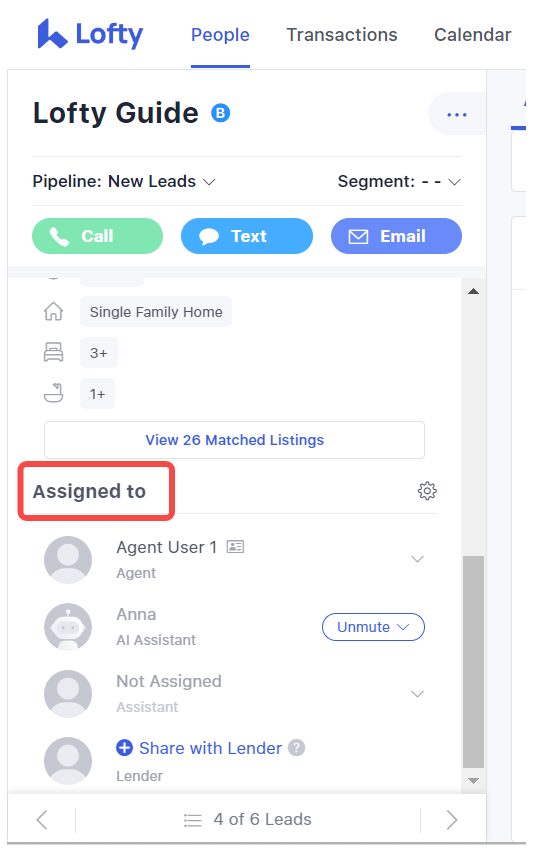 There will also be a notice on the lead's timeline when a role is assigned via the Assignment Group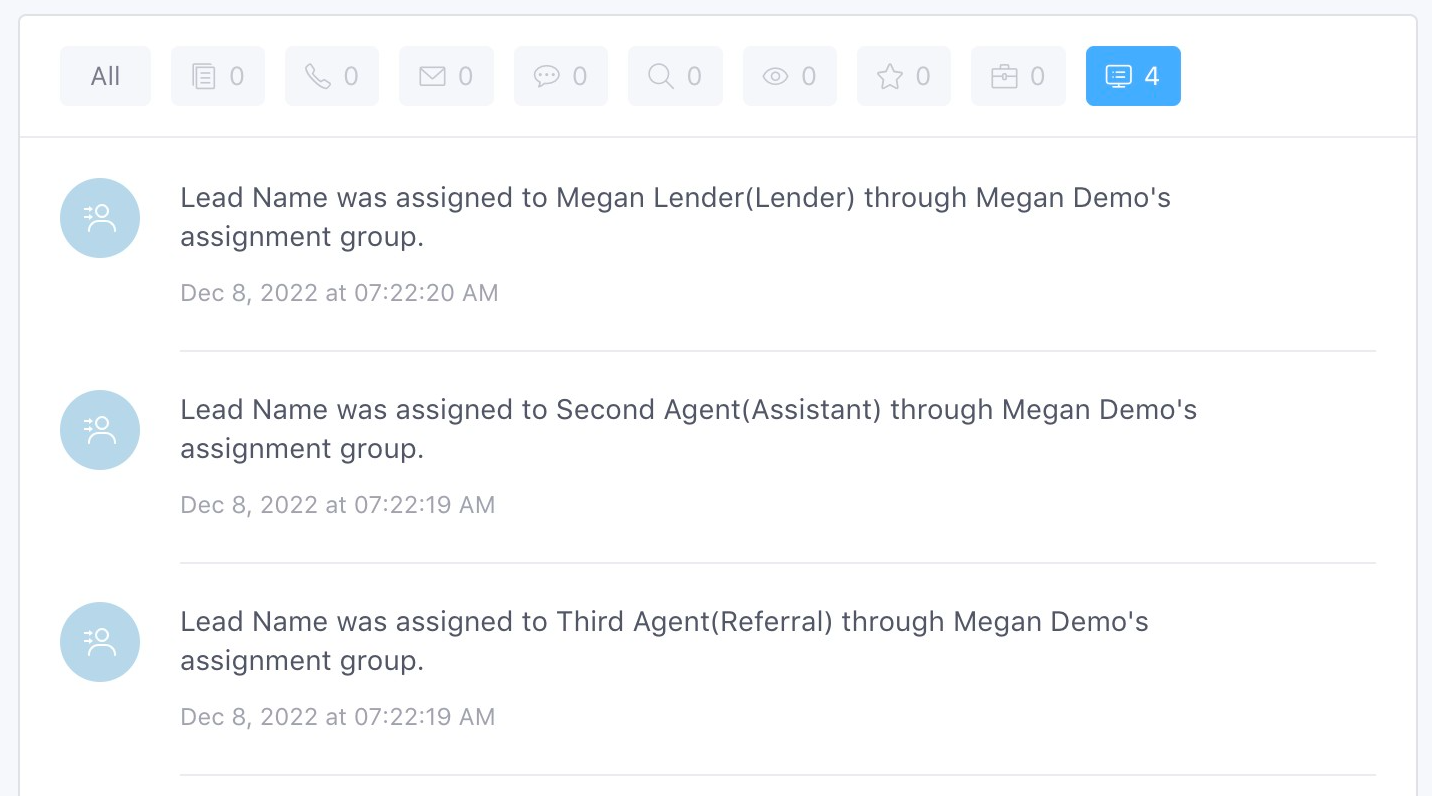 Questions?
If you have any questions regarding this topic or any others, please reach out to our Support Team via email at <support@lofty.com> or by phone at 1 (855) 981-7557.