Introduction
The Dashboard is where you can view general information and updates within your CRM. This article will provide an overview and explain what is displayed under each section of the Dashboard.
*Please Note* The displaying of some of these sections may depend on Team Permissions or Lofty packages.
Summary
Dashboards
When first logging into Lofty.com, the first thing displayed will be the Dashboard.
There will be both a "Team Dashboard" and/or "My Dashboard".
The Team Dashboard will display information for the entire team. 
My Dashboard will only display information for the agent that is logged in.

1. The Dashboard that is currently displaying
2. Switch to the Dashboard that is NOT displaying
To navigate to the Dashboard from any other page within Lofty, click on the Lofty logo:

Dashboard Breakdown
We will break down the Dashboard into six sections and describe what is displayed. 
Section One:

1. New Leads from today
2. New Opportunities for today
3.  Tasks due today
Section Two:

1. Smart Listings- Updates on Smart Listings
2. Today's Hot Listings- Popular listings from the Hot Sheets
Section Three:

1. Summary of recent Smart Plan emails
2. Announcements- created to communicate announcements with the team
Section Four: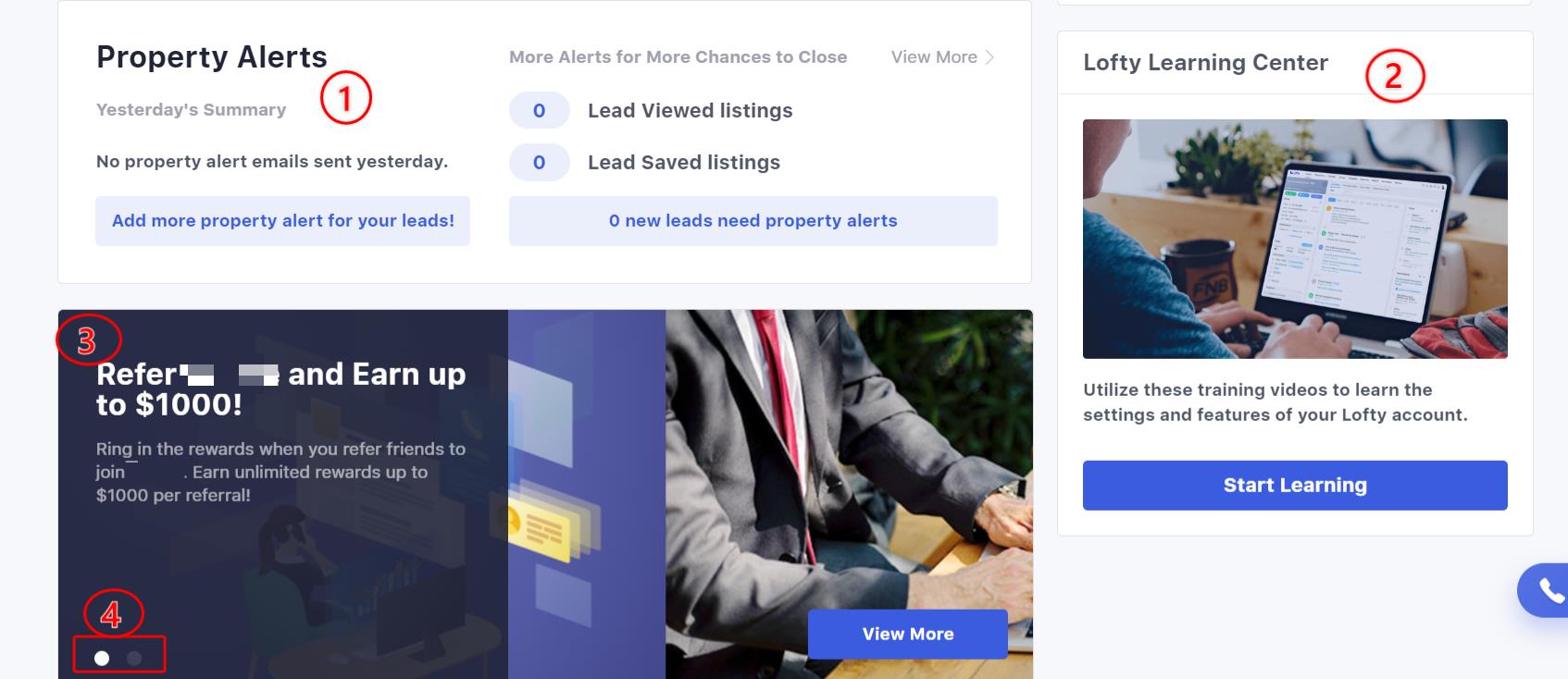 1. Summary of recent Property Alerts
2. Learn More about Lofty through Training
3. Displays three different pages with additional tips/information about Lofty such as Referring other agents to Lofty, Direct Mailers, and setting up the Dialer
Section Five: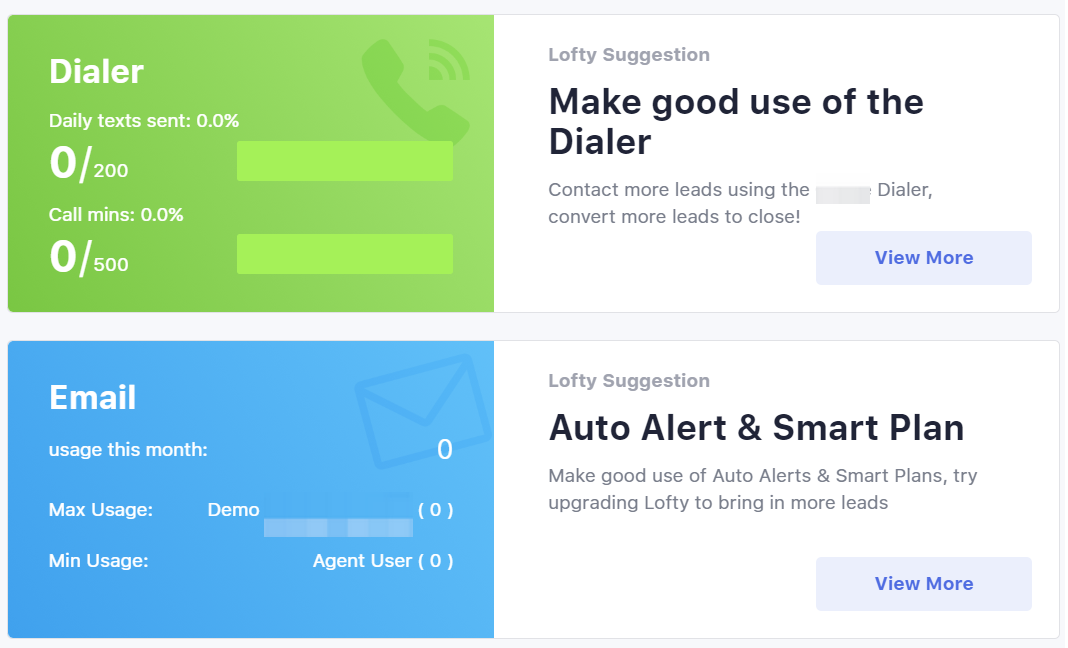 1. Dialer usage- Daily texts sent, monthly calls made by minutes
2. Max/min. email usage for the month, all Lofty Packages come with a monthly email limit
Section Six:

Learn more about Lead Generation with Lofty.
Questions?
If you have any questions regarding this topic or any others, please reach out to our Support Team via email at <support@lofty.com>, by phone at 1 (855) 981-7557, or by chat with us through your CRM.