Manual Listings
Manual Listings (formerly known as pocket listings) can be added from the website or by accessing the Listing Management page and clicking + Add Manual Listing:

The first step is to fill in the geographic location by searching by address. The latitude/longitude can always be manually edited if needed.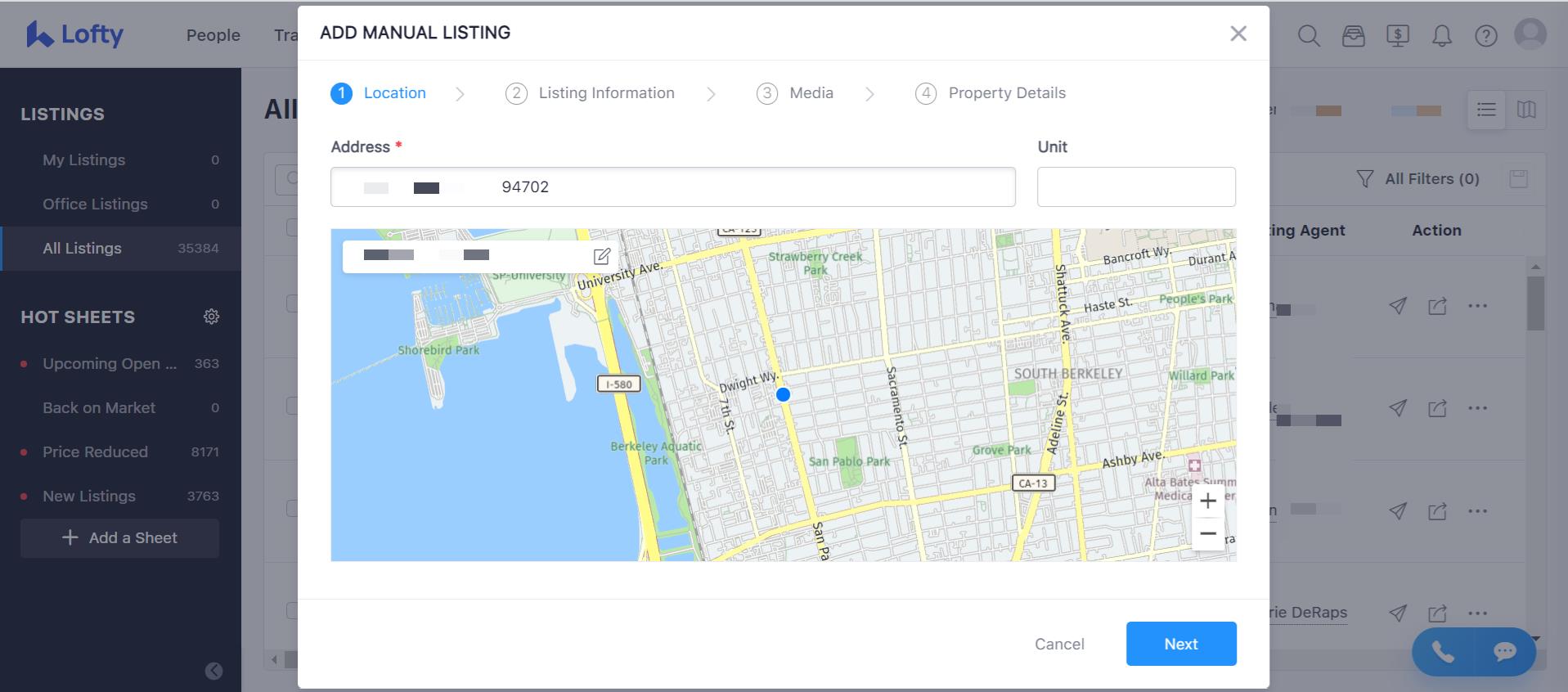 Next, add the listing information.
Listing Status
Purchase Type
Listing Date
Listing Price
Listing Agent

*NOTE: This requires an agent from the CRM to be selected as the listing agent for this property.
If lead routing is configured to do so, leads captured via this manual listing will be assigned to this agent

Listing Office

*NOTE: This will automatically sync the CRM company information by default

Display Listing On. . .


(1) My Website
(2) My Team/Group's Websites

If part of a Lofty Enterprise package, this manual listing will only be added to websites within the hierarchy group you belong to.

(3) No Websites

In step three, add any images, videos, or virtual tour media.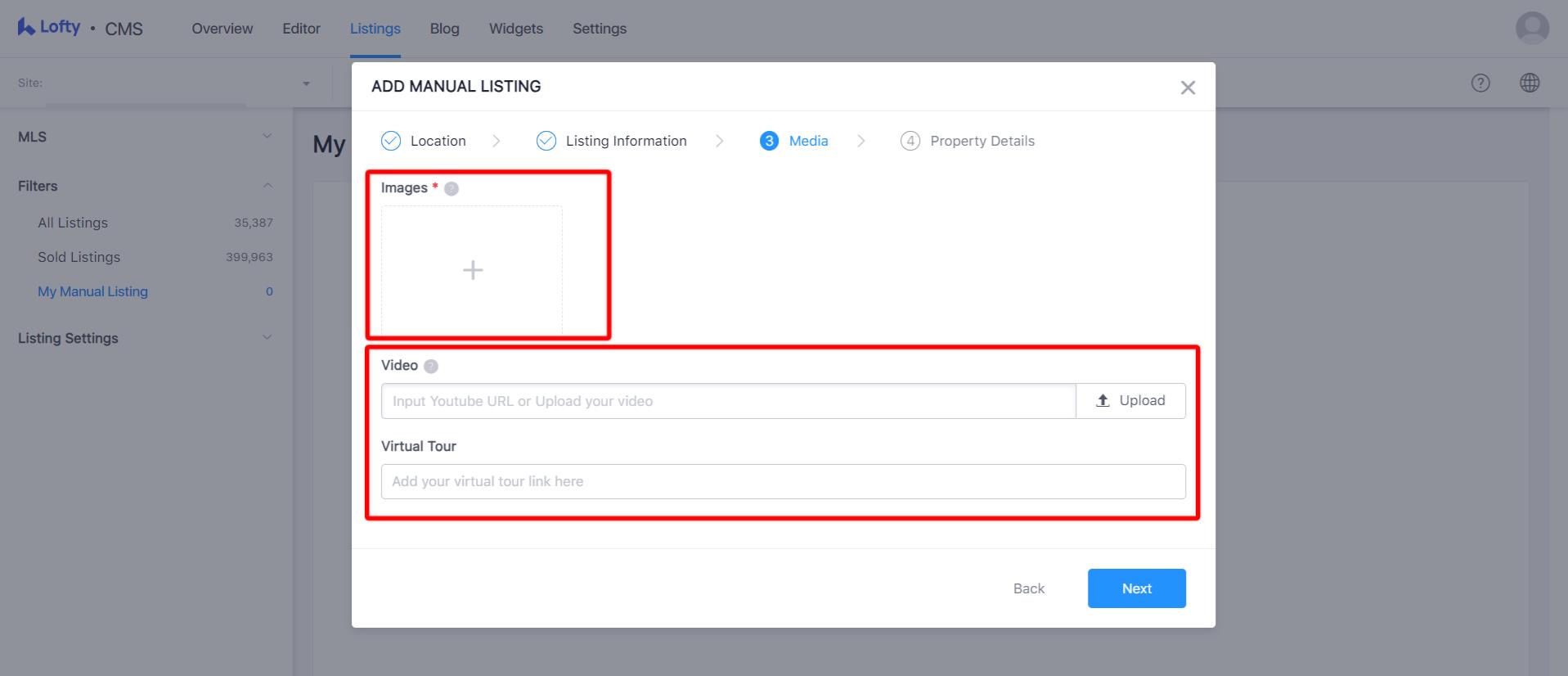 In the final and fourth steps, add property details. The fields available for this selection will depend on the MLS(s) you have connected to your website.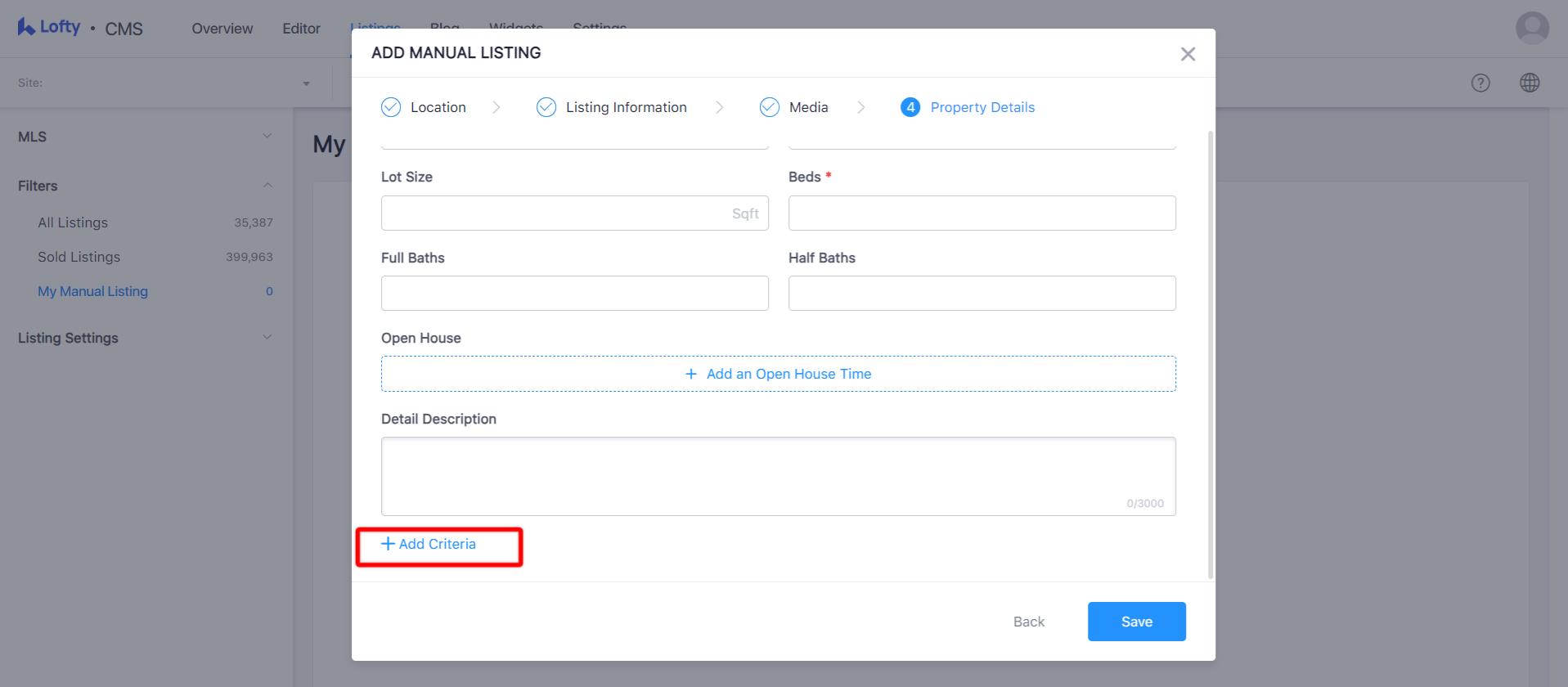 Questions?
If you have any questions regarding this topic or any others, please reach out to our Support Team via email at <support@lofty.com>, by phone at 1 (855) 981-7557, or by a chat with us through your Lofty CRM. 
Related terms: pocket listings, off-market listings, manual listing