Introduction
A collaboration tool has been added to your already powerful feature set. You will locate the My Workplace icon in the upper right-hand corner. When clicked, a new tab will open in your browser. This is intended to be an immersive experience that allows you to focus on responding to communication.

Summary
Usage
This feature currently allows the user to: 
See all your communication in one place

Chats/texts
Emails
Missed calls 

Assign the above to other agents on your team
On the left menu, you will see the following "folders":
Inbox. This is where all incoming communication directed to you will come into the platform and live. The Inbox will not

 

display outgoing communication if the lead has never responded. 
Assigned. If you assign communication to another user on your account, that communication will appear here. On the other user's end, it will appear in their Inbox.
Archived. If you have archived any communication it will be located here. If a conversation has another response from a lead or is updated, it will be pushed back to the Inbox.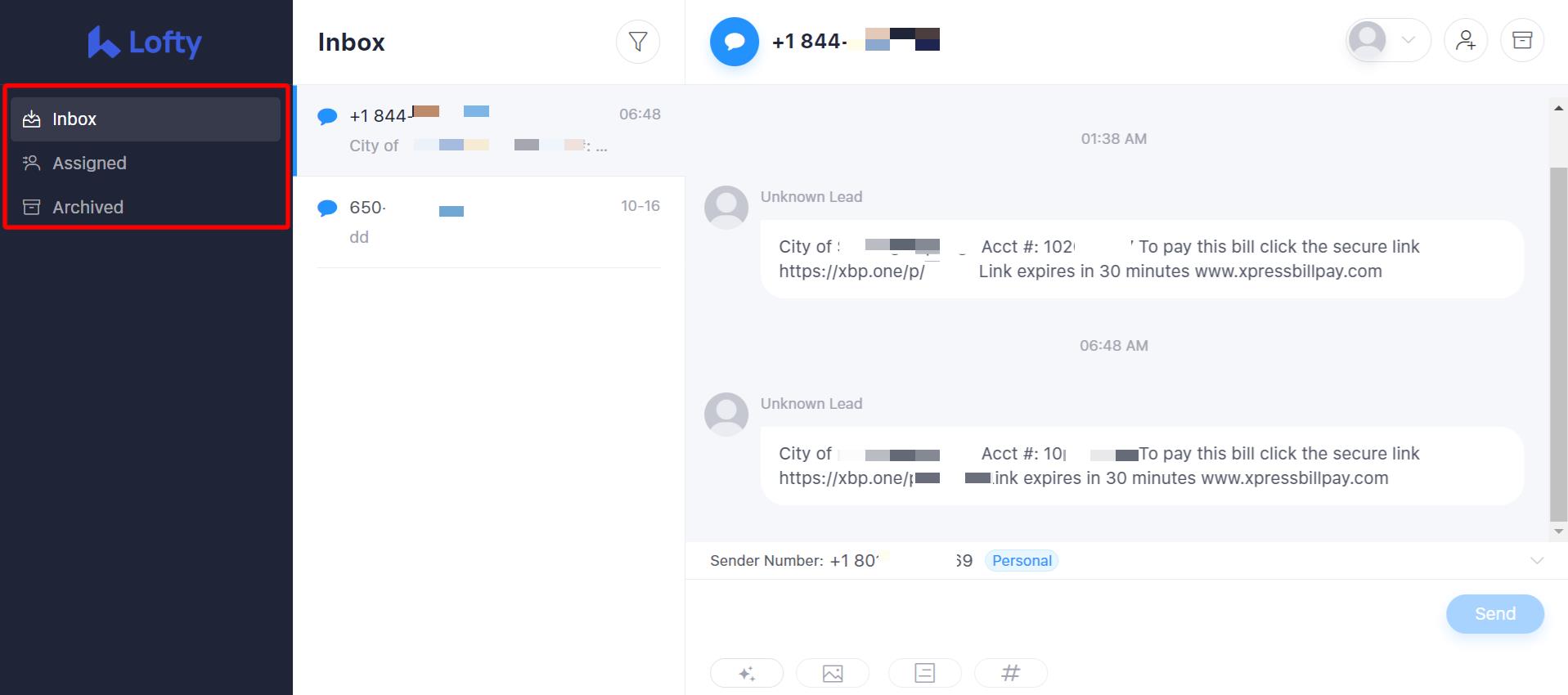 The middle column will display all communication for the folder you are looking at. You also have access to filter by all, text, call, email, and/or unread communications.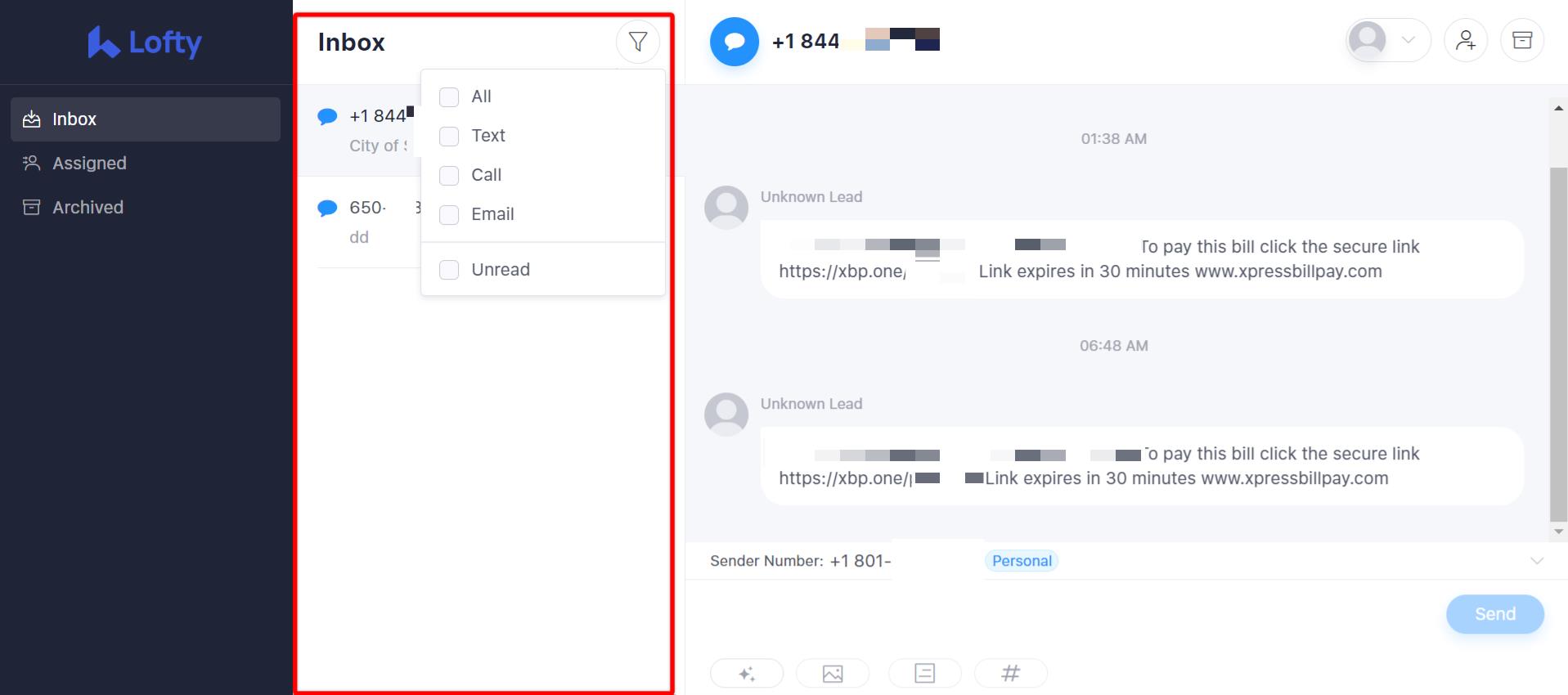 The rightmost column shows the actual communication. You can perform the following actions here:
respond

 

to the communication
assign

 

it to another user on your account

 

(only if they have access to the associated lead)
archive

 

the communication
*Note: The above actions are the same that other users can perform when they are assigned communication.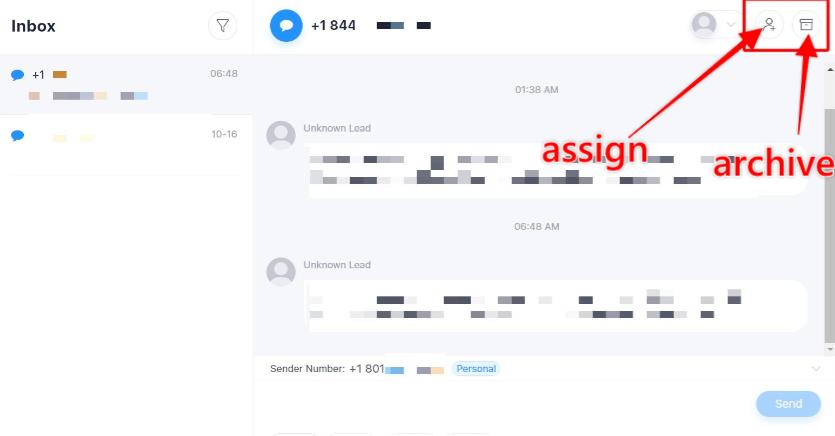 FAQs
Unknown calls and texts will be synced to My Workspace but unknown emails currently will not be synced at this time. 

This tool is for responding to communication and not for initiating it.
Questions?
If you have any questions regarding this topic or any others, please reach out to our Support Team via email at <support@lofty.com>, by phone at 1 (855) 981-7557, or by a chat with us through your Lofty CRM.