Introduction
Clients in certain regions may have a requirement for a Personal Disclaimer on their website per MLS regulations. To aid in this, we have added a Personal Disclaimer section in the Agent area under Team Info.  
Regions with Required Personal Disclaimers
Texas Real Estate Personal Disclaimer
Add Complaint Doc from TREC
Introduction for the IABS Form and Consumer Protection Notice
From the Texas law, all brokers and sales agents require to provide a written notice regarding information about brokerage services at the first substantive communication with prospective buyers, tenants, sellers, and landlords concerning specific real property. So TREC provides the IABS form to give the information about brokerage services to those parties.
The Consumer Protection Notice provides information about filing a complaint with TREC and information regarding the two TREC recovery funds.
Add IABS Form to Your Lofty Websites
The Consumer Protection Notice has been added for all Texas agents automatically. But it's your responsibility to upload the IABS Form that has been filled out with your own info. There are two steps you will need to add the IABS form to your site.
1. Complete the IABS Form and Get a Publicly Accessible Link
First of all, you need to download the IABS form
here
and fill out it. Make sure all the requested info has been added to the document so that it will be effective.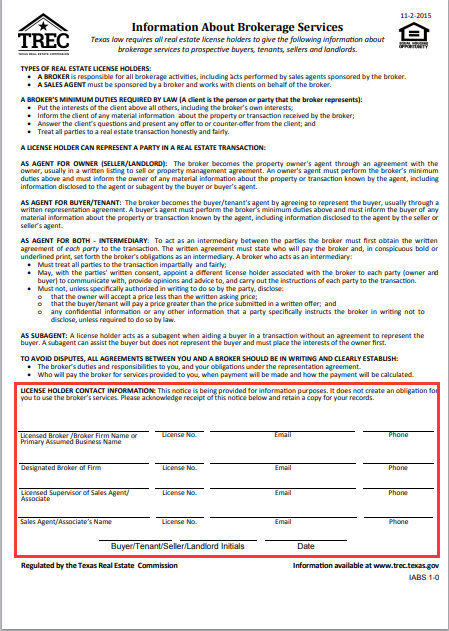 2. Add the IABS Form to your site
Add IABS Form to "Personal Disclaimer", and it will display in the site's footer.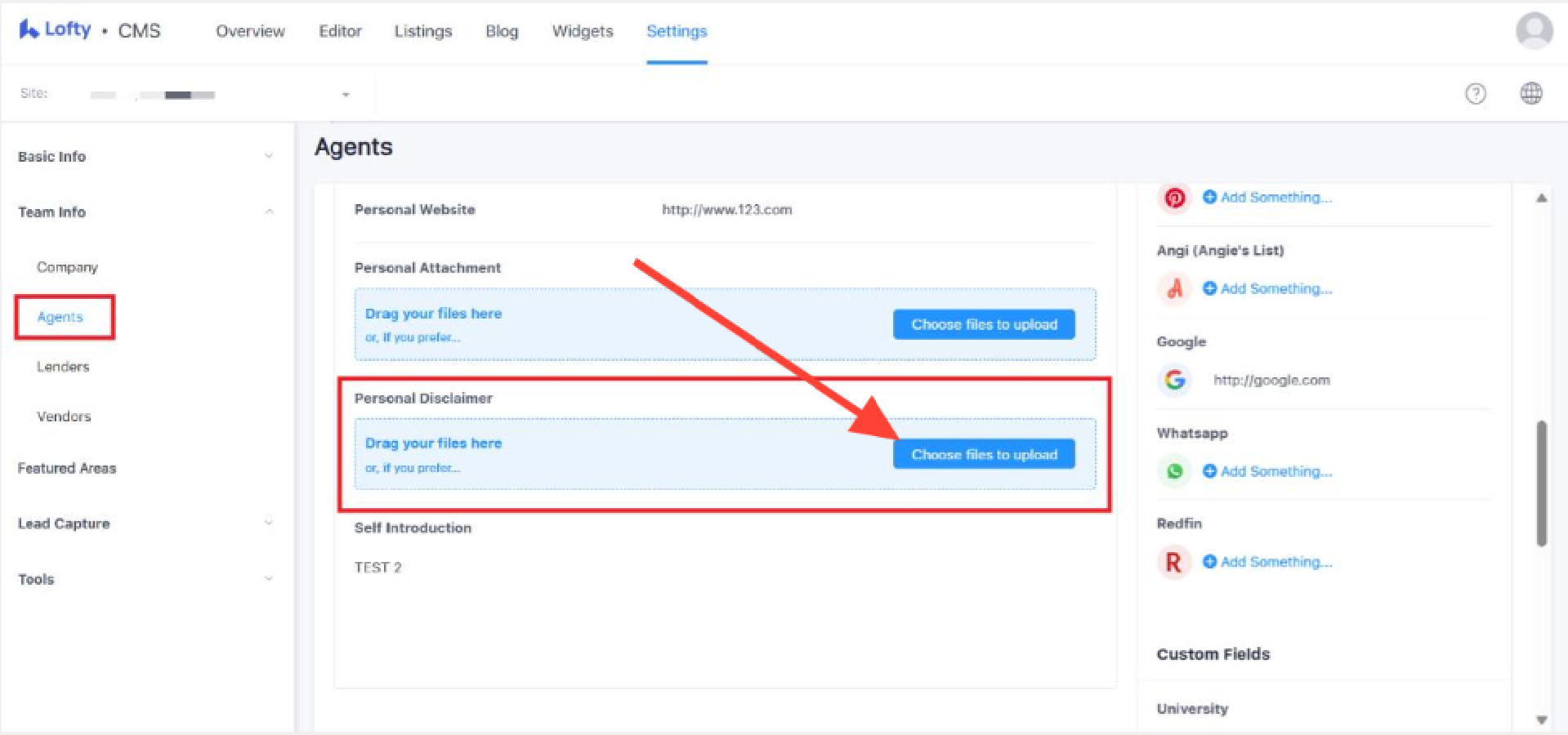 Questions?
If you have any questions regarding this topic or any others, please reach out to our Support Team via email at <support@lofty.com>, by phone at 1 (855) 981-7557, or by chat with us through your CRM.