Block Emails
This feature gives the user the ability to block leads from using the website. The setting is accessed by navigating to CMS > Settings > Lead Capture > Block Emails: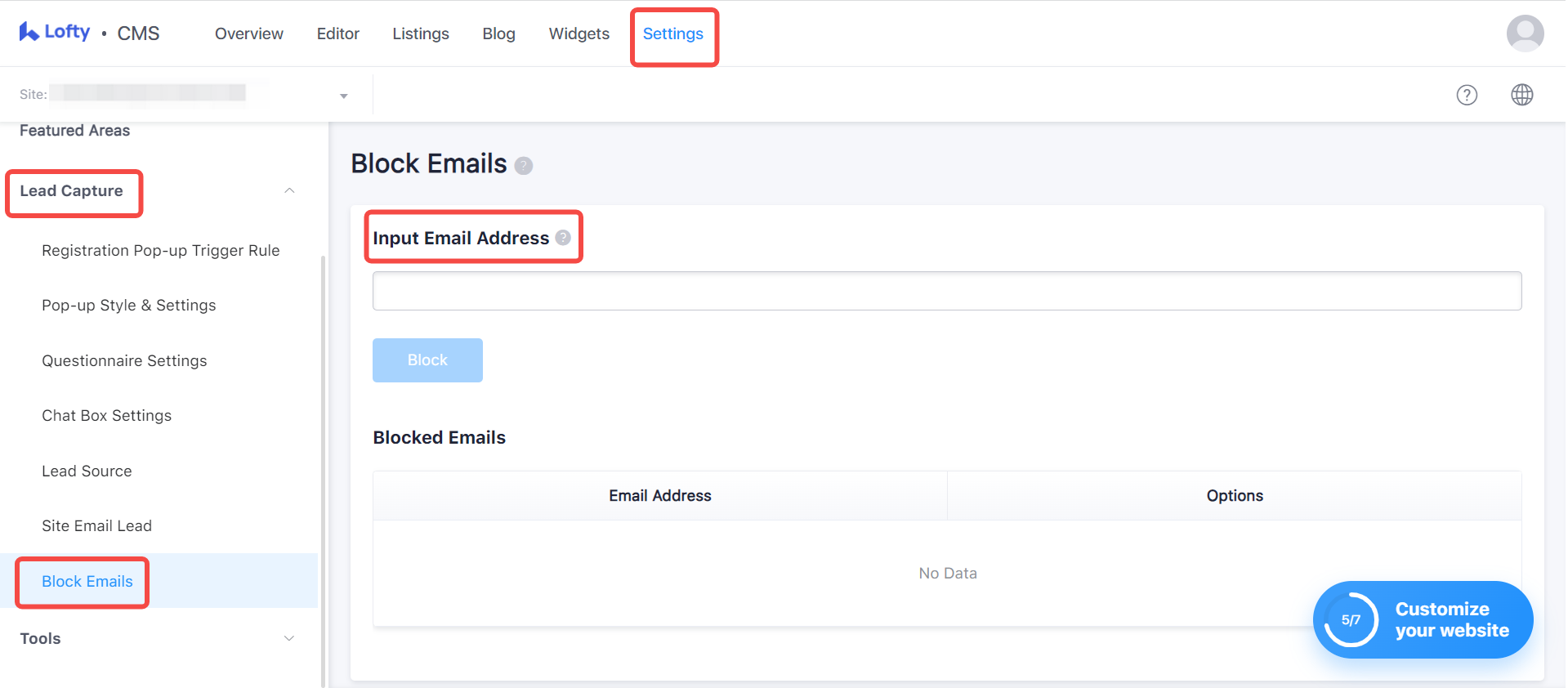 When an email address is blocked, the following is true:
A site visitor cannot register on the website using that email address
A lead cannot log in if using that email address to do so
If a lead is already logged in and attempts to browse the website, they will be forced to log out

 

whenever they refresh the page or click a link/button on the site that redirects them.
Currently,

 

no

 

record is left on a lead profile on the CRM side
This is not

 

the same as IP blocking–it only blocks the email address from being used
Block an email address by typing in the email address and clicking on the Block button: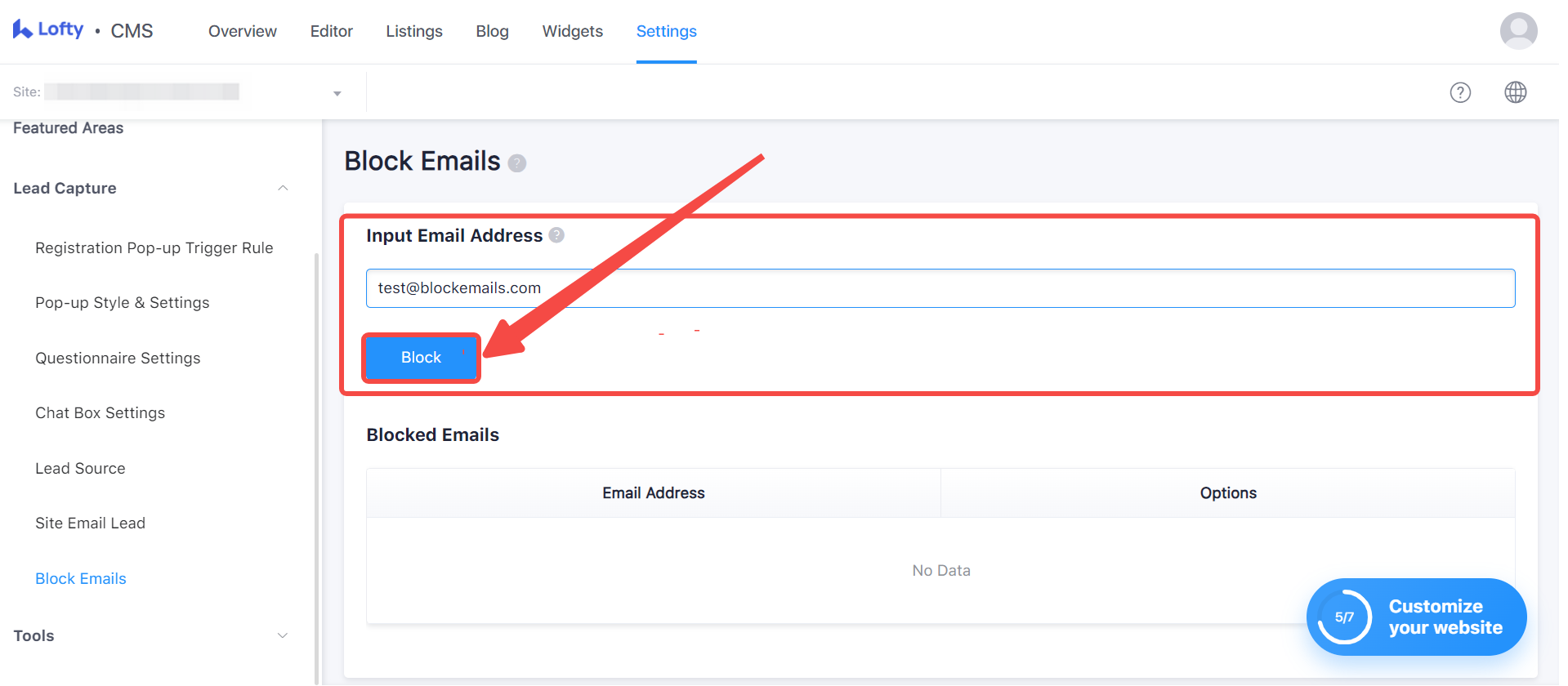 Below is what a lead/site visitor would see when attempting to log in or register with an email on the blocked list. If they are already logged in and blocked while browsing the website, clicking a button or link will only result in a blank page appearing.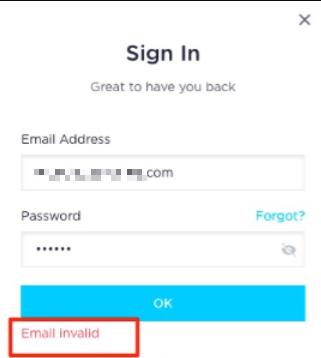 If a user no longer wants to block this email address, they can click the "Remove from list" option in the Options column: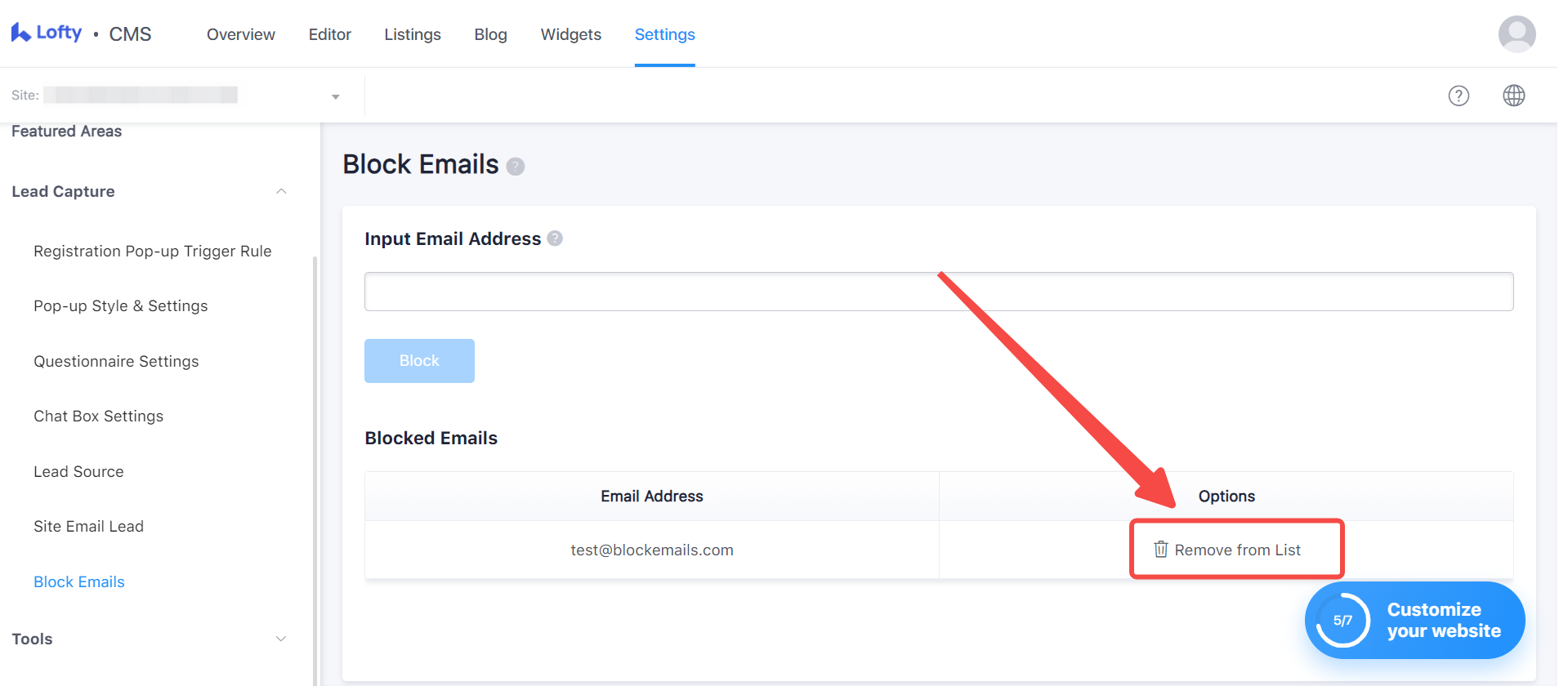 Questions?
If you have any questions regarding this topic or any others, please reach out to our Support Team via email at <support@lofty.com>, by phone at 1 (855) 981-7557, or by chat with us through your CRM.