Steps for getting started:
Need Help Picking a Course to Attend?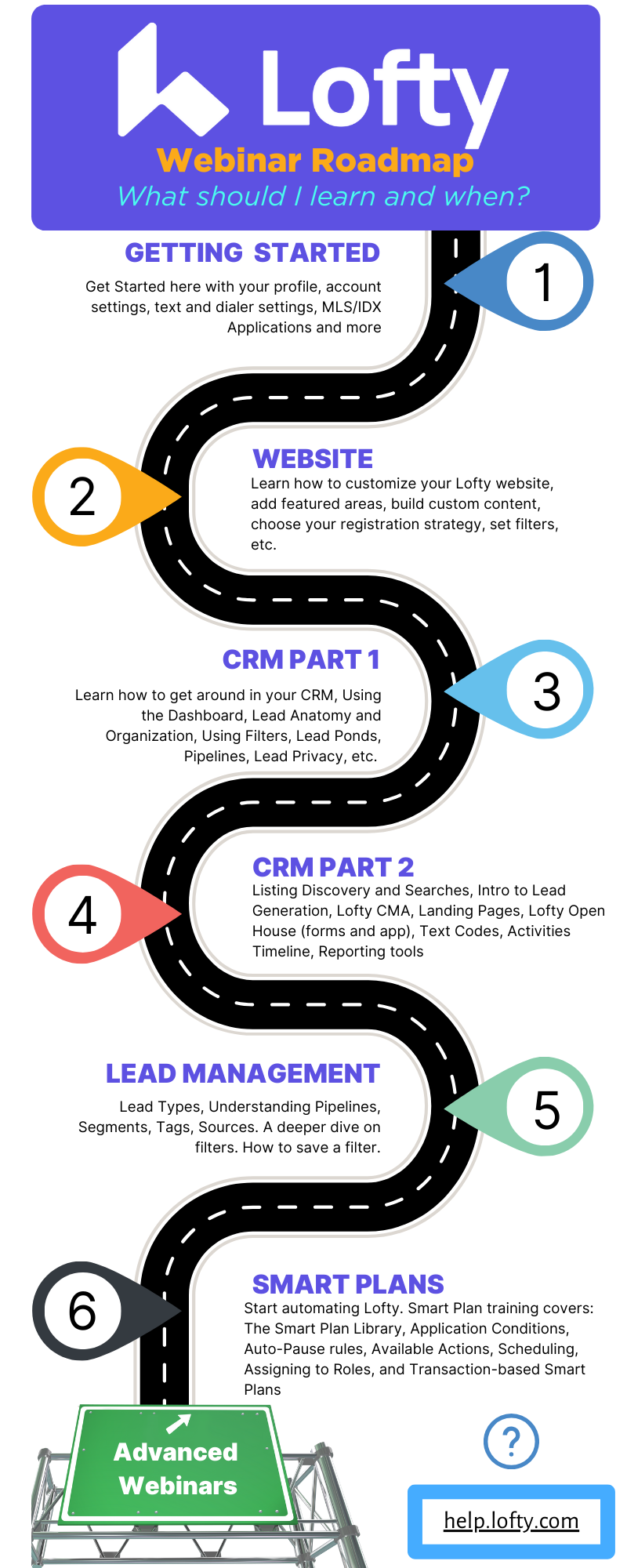 Choose a live group training to attend from our schedule: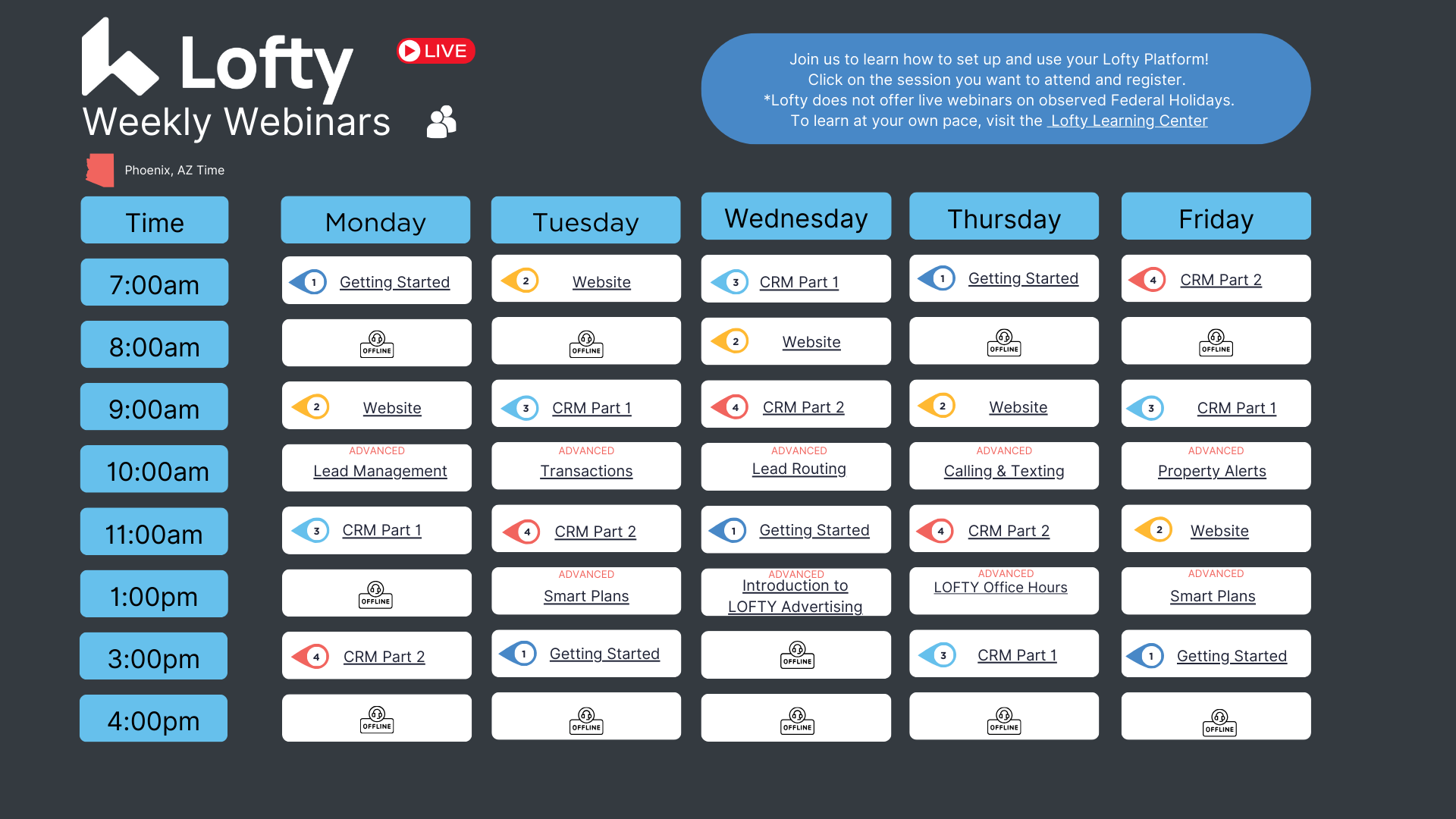 You can also utilize Lofty's Learning Center to find Additional Onboarding Courses. 
Resources
Make note of the following resources that you can take advantage of as you get started:
Lofty Help Center
https://help.lofty.me/hc/en-us
Lofty's searchable database includes articles, training videos, and step-by-step instructions.
- Click HERE for CRM articles
- Click HERE for Website articles
Lofty Support
1 (855) 981-7557 | 8:00 am - 5:00 pm Pacific Time
Lofty User Forum Facebook Group
https://www.facebook.com/groups/loftycrm
Lofty's Official User Group. Join in the conversation! This is a place to collaborate and discuss general real estate topics and other topics related to the Lofty platform. 
Website Setup
Set up the basics on your website by clicking the links below. Each will open in a new tab. Come back to this list when you are ready to continue!
CRM Setup
Get the basics ready in your CRM by clicking the links below. Each of these will also open in a new tab. Come back to this list when you are ready to move on!
Step-by-Step Guides 
The following sections in the Lofty Help Center include articles that will give you an in-depth view of how to get the most out of the Lofty platform. If you are looking for information on a specific topic, be sure to take advantage of the Help Center search bar and type in keywords that might apply.
FAQs:


I am a Team Owner, can I also share the training schedule link with my members if they want to join?

Yes, but they must keep in mind that there will be some features unavailable to them as they are only available at the admin level. There is agent-specific training available in the learning center that may be more helpful to a team member. Please see Lofty Learning Center - Agents for more information.

Do you have a Live Q&A session during the webinars or do they just watch a training video?

There is a live Q&A after every webinar.
Questions?
If you have any questions regarding this topic or any others, please reach out to our Support Team via email at <support@lofty.com>, by phone at 1 (855) 981-7557, or by chat with us through your Lofty CRM.