Introduction
The website theme is one of the first things someone will notice about your site so it's important to get it right. You will want to choose colors that compliment your logo, brand, and overall appearance.
Edit the Theme
Start by clicking "Style" in the Page Editor: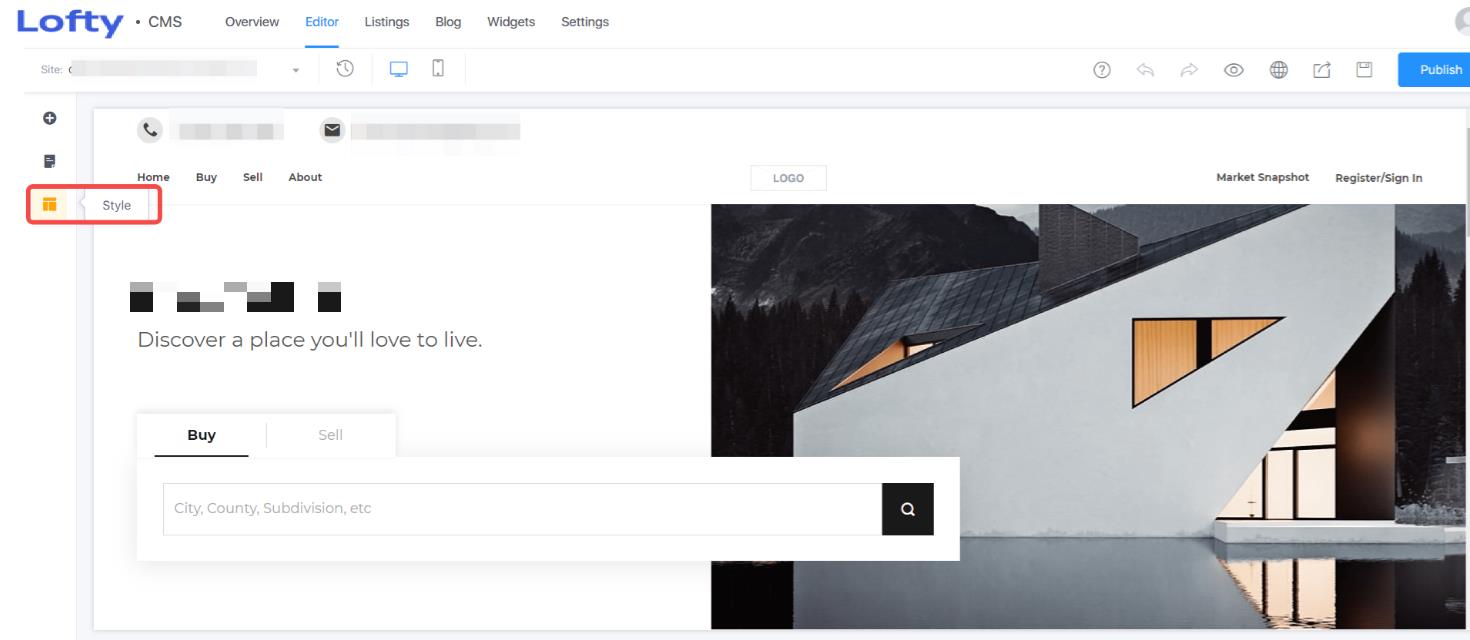 Under the "Theme" menu, you can edit the theme color, title style, and button style.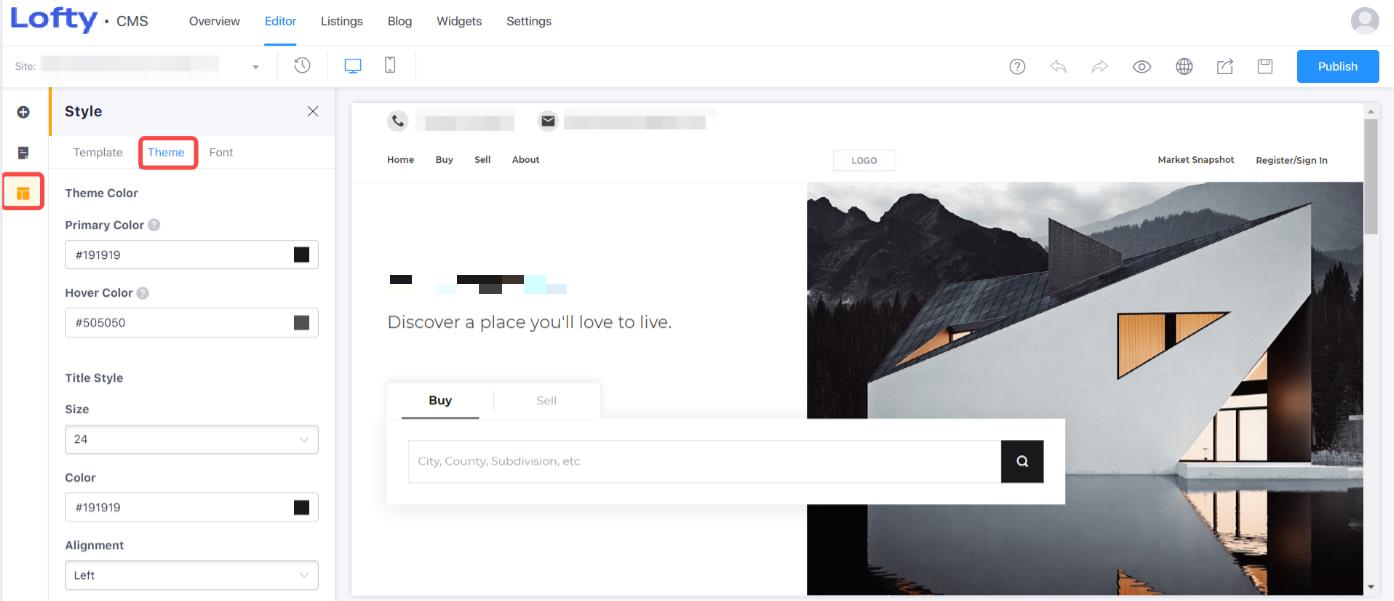 Theme Color
This consists of two parts: (1) primary color and (2) hover color. This applies to all colors except the title and buttons. The "Primary Color" is the default color for most elements on a website. The "Hover Color" is the hover color of all clickable elements on the website.
Title Style
Used to edit the title style of all blocks.
Button Style
To edit the style of all buttons.
Preview Changes
After modifying the website theme, you will immediately see the website style change in the preview pane on the right. You can switch pages to see the effect of different pages and adjust some block styles to make the website look better.
If you want to go back to the previous style, click the "Undo" icon on the top bar.

To save any changes, be sure to hit the "Publish" button in the top-right for this to apply to the live website.
Questions?
If you have any questions regarding this topic or any others, please reach out to our Support Team via email at <support@lofty.com>, by phone at 1 (855) 981-7557, or by a chat with us through your Lofty CRM.
Related terms: site theme, website theme