Introduction
The Language Translation and Currency Conversion add-on will allow you to automatically translate the language and convert the currency shown on your Lofty website and in your CRM. This is especially helpful if you service an international client base. The feature is a paid add-on that can be found in the Lofty Marketplace. This article will show you how it works and what it looks like for visitors to your Lofty website.
Summary
Purchasing the Language/Currency Add On
This add-on will only be available to Lofty users who have their own Lofty IDX website. If you do not have a Lofty website, this will not be available in your Marketplace. To purchase the language translation and currency conversion add-on, first navigate to the Lofty Marketplace -> IDX website.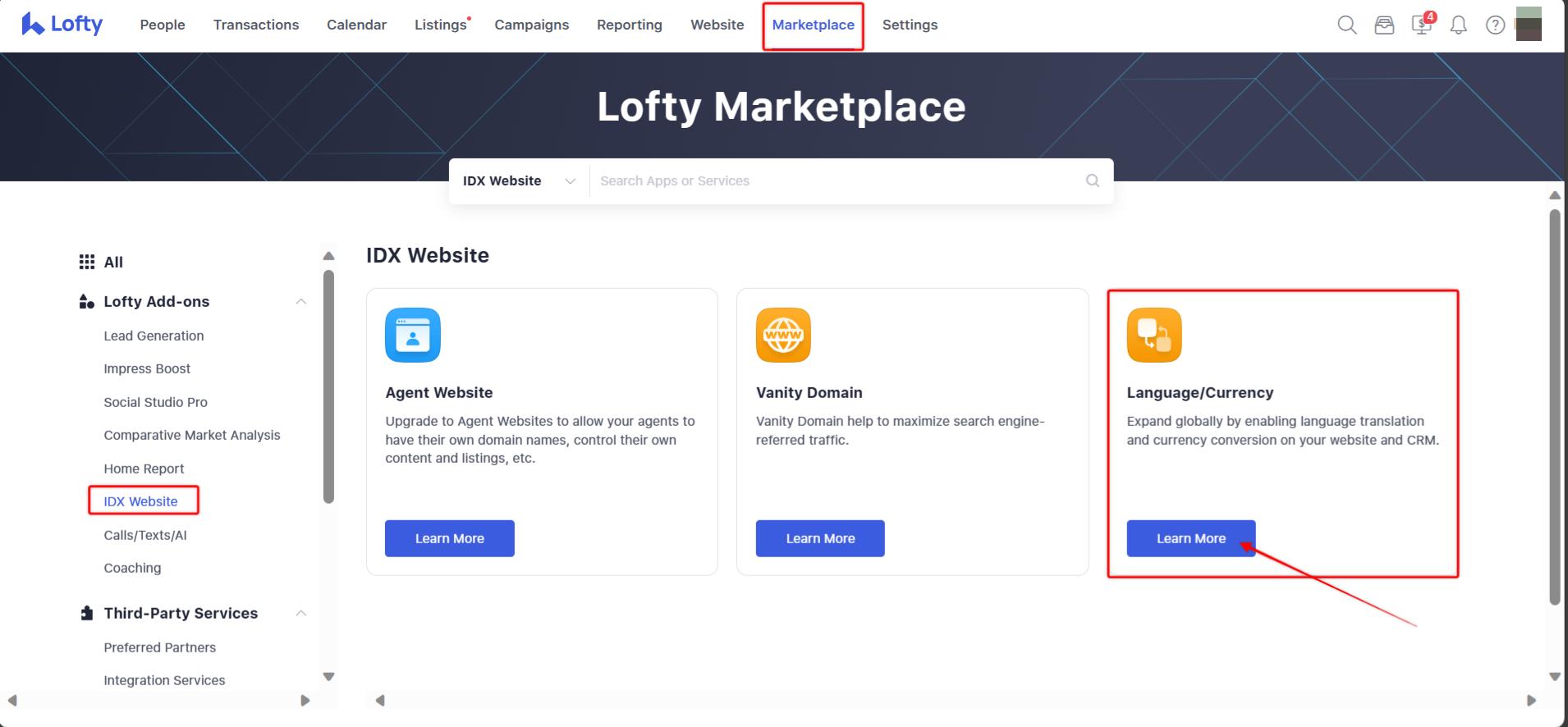 Click "Learn More" to view a gif that quickly demonstrates what this feature does, along with some additional information, and the option to purchase.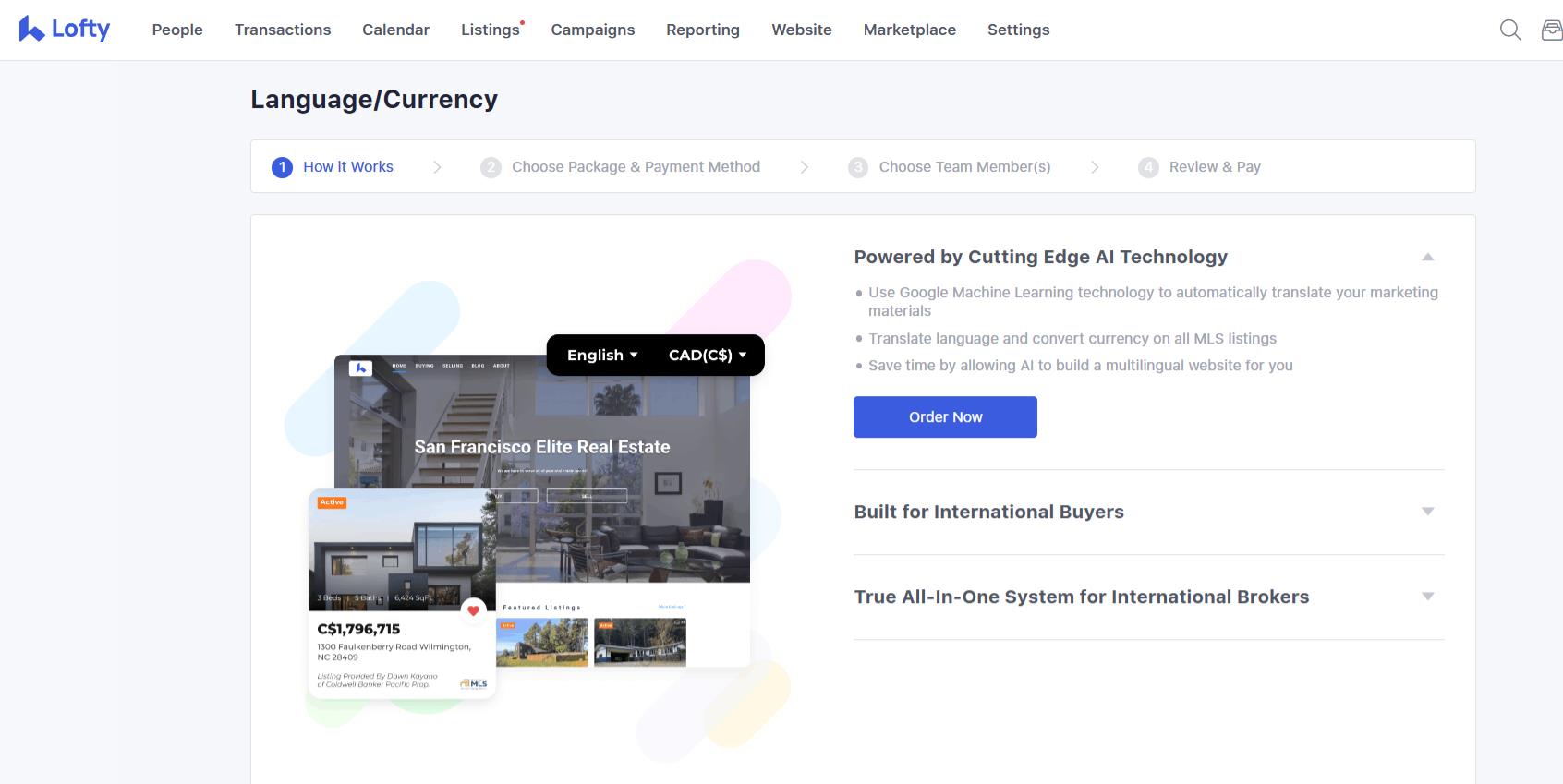 There are two (2) packages available, an Agent package and a Team package: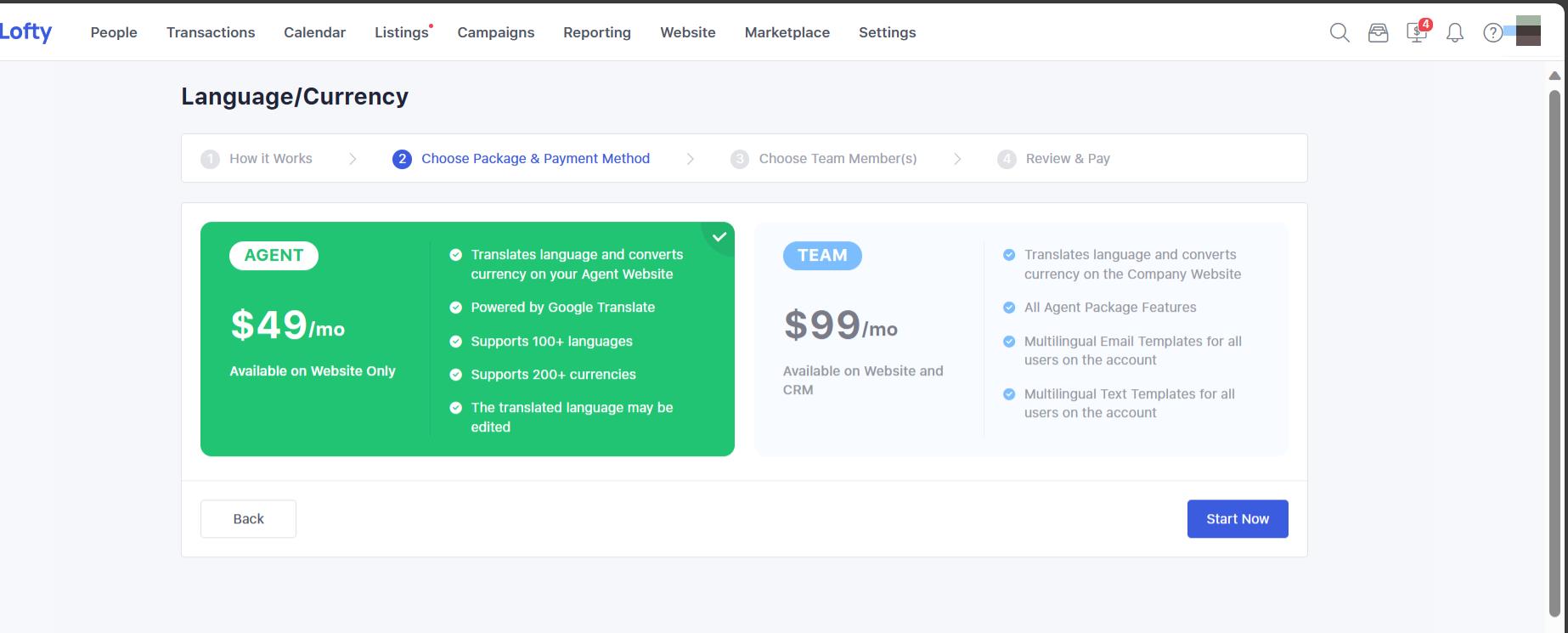 The Team package is available to be purchased by the Account owner only. This package allows for language translation and currency conversion in both the Lofty CRM and the Company or Team level website. The CRM translation and conversion will be available to all users of the company/team.
The Agent package is available to be purchased by any Lofty user. An Account owner may purchase this for individual users on their account, but non-account owner users may only purchase for themselves. This does not include any language translation or currency conversion in the CRM, it will only apply to the user's website for which it has been purchased.
Utilizing the Language/Currency Add On
After purchasing the Language/Currency add-on, navigate to the CMS tool and click Settings -> Tools -> Language/Currency to get started.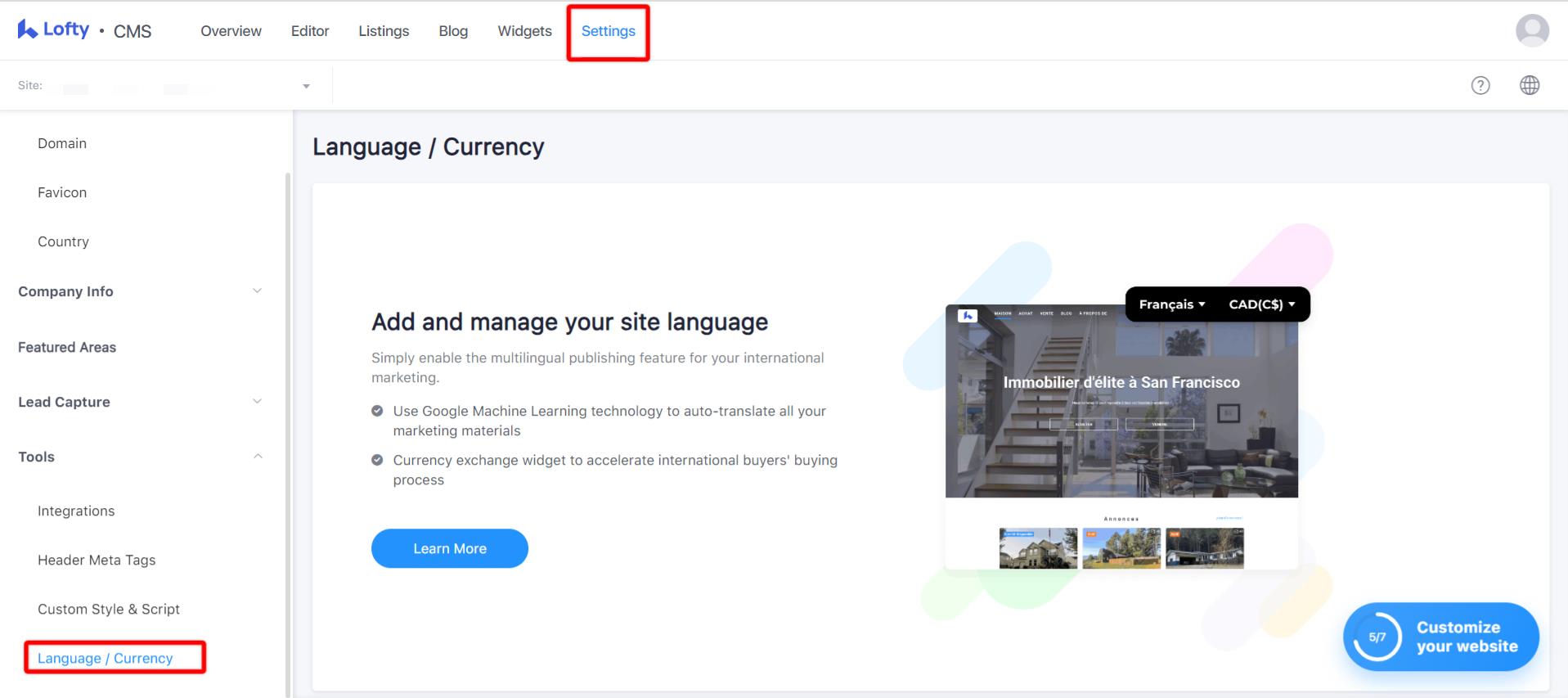 To add a language or currency to your website, click "+ Add Language" or "+ Add Currency". At this time, we are only supporting a few options. Language translation is done by Google Translate, so we do recommend you only offer languages you speak, as you are able to edit the translation if it's not quite right.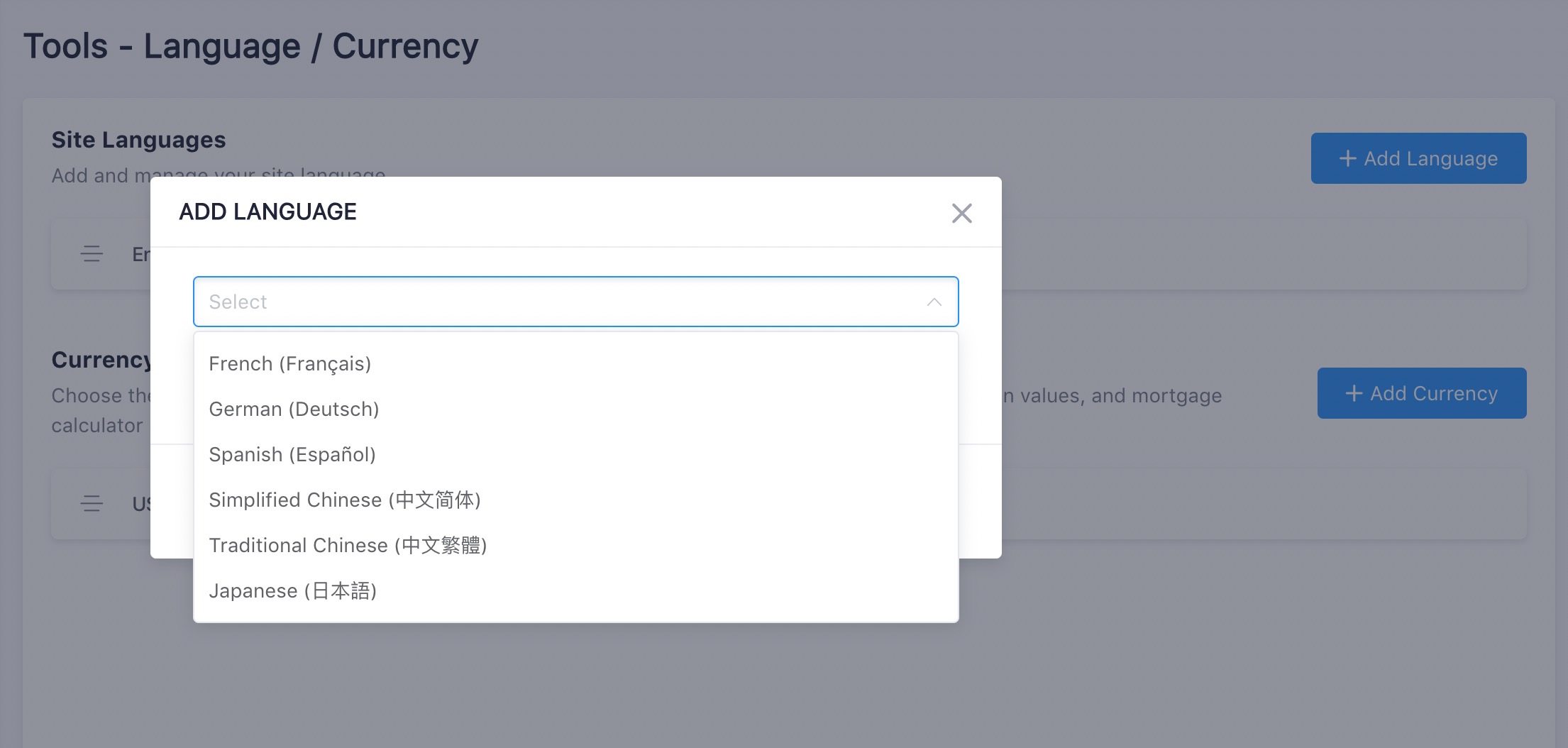 Once a language or currency has been added, it can be deleted at any time. English and US dollars are the default options and cannot be deleted.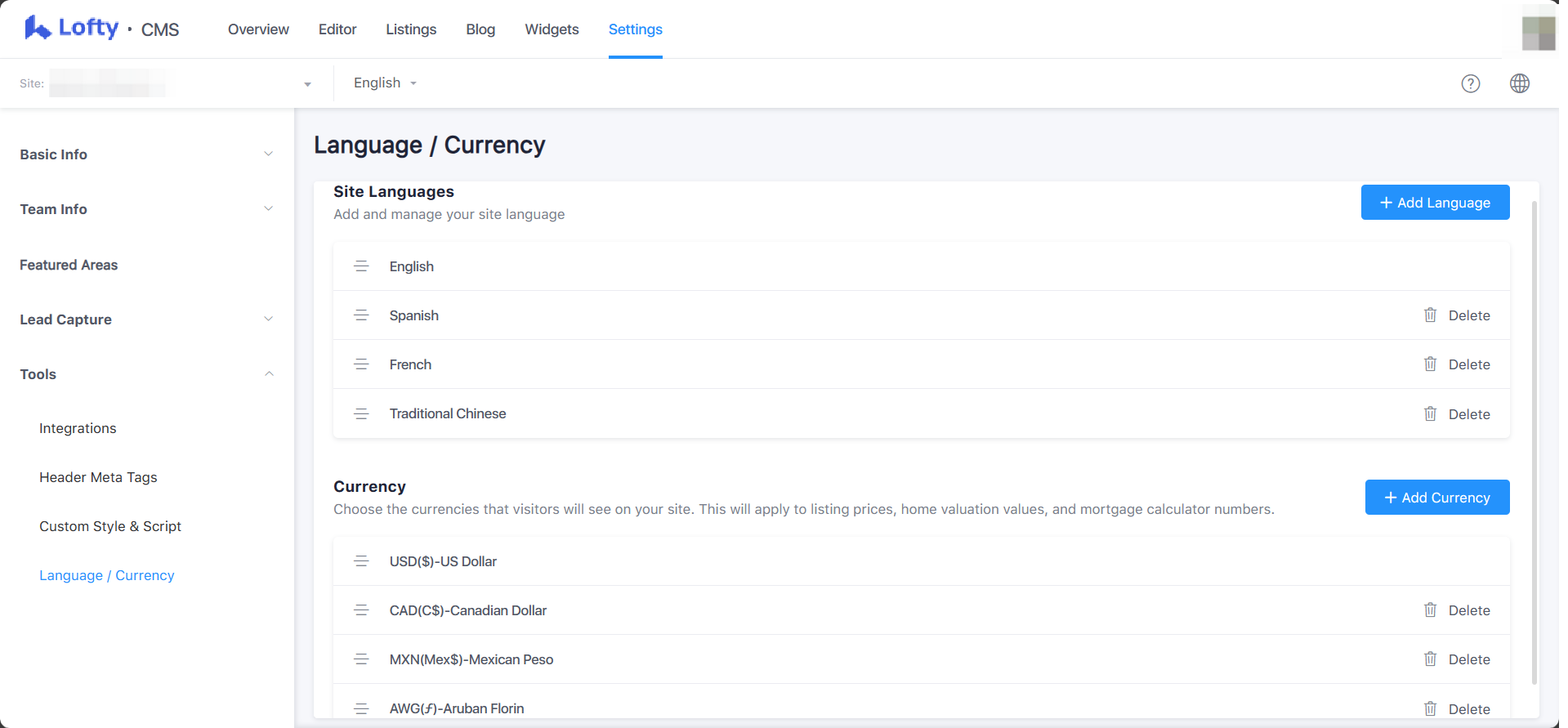 Editing the Translation
All content on the Lofty website, except for data provided by the MLS, may be edited. Navigate to the website editor and select the language from the drop-down menu. All of the content will automatically be translated into the selected language.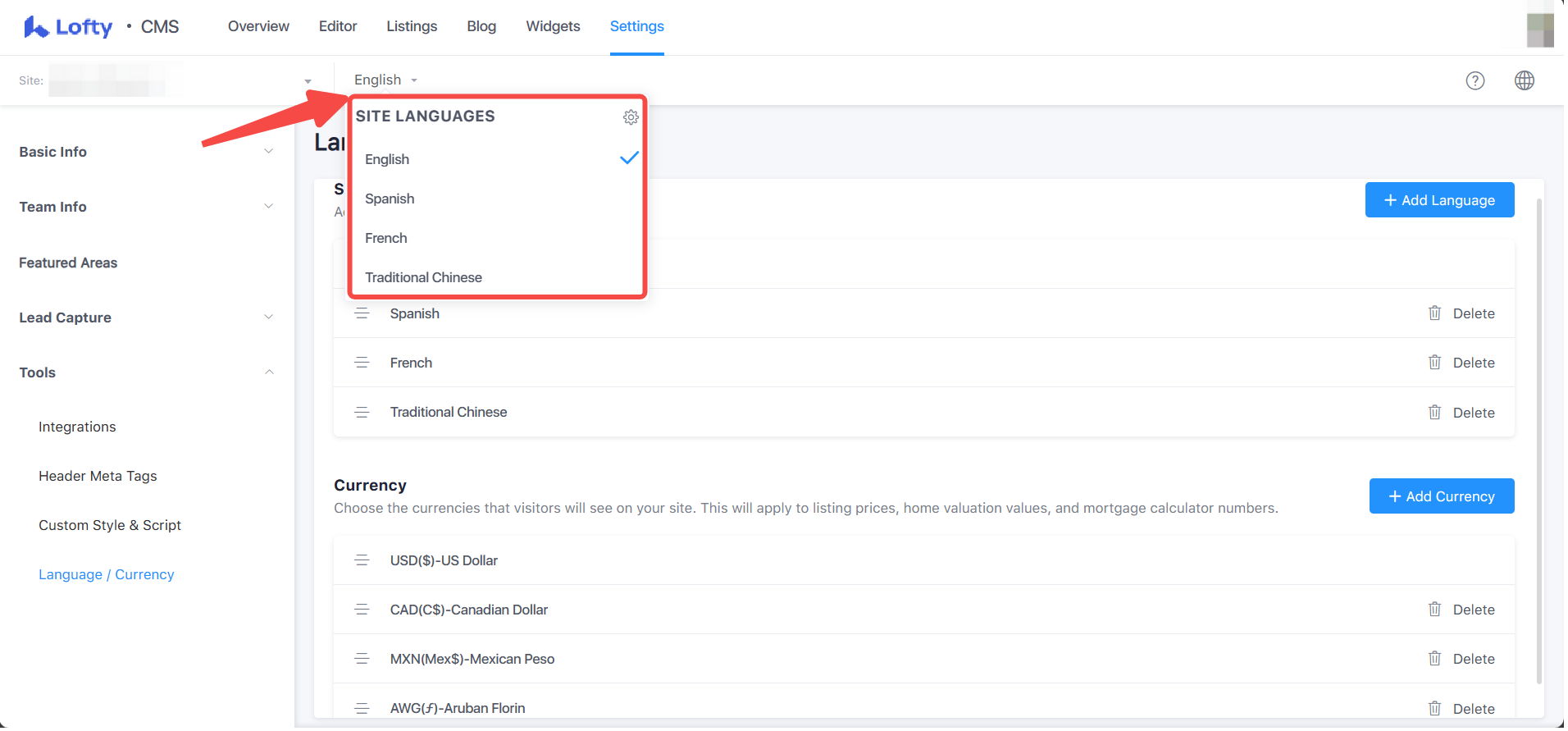 Editing the content is the same as how you would regularly edit the content in the Lofty IDX page editor. Please see this Help Center article for more information: Add / Edit Website Pages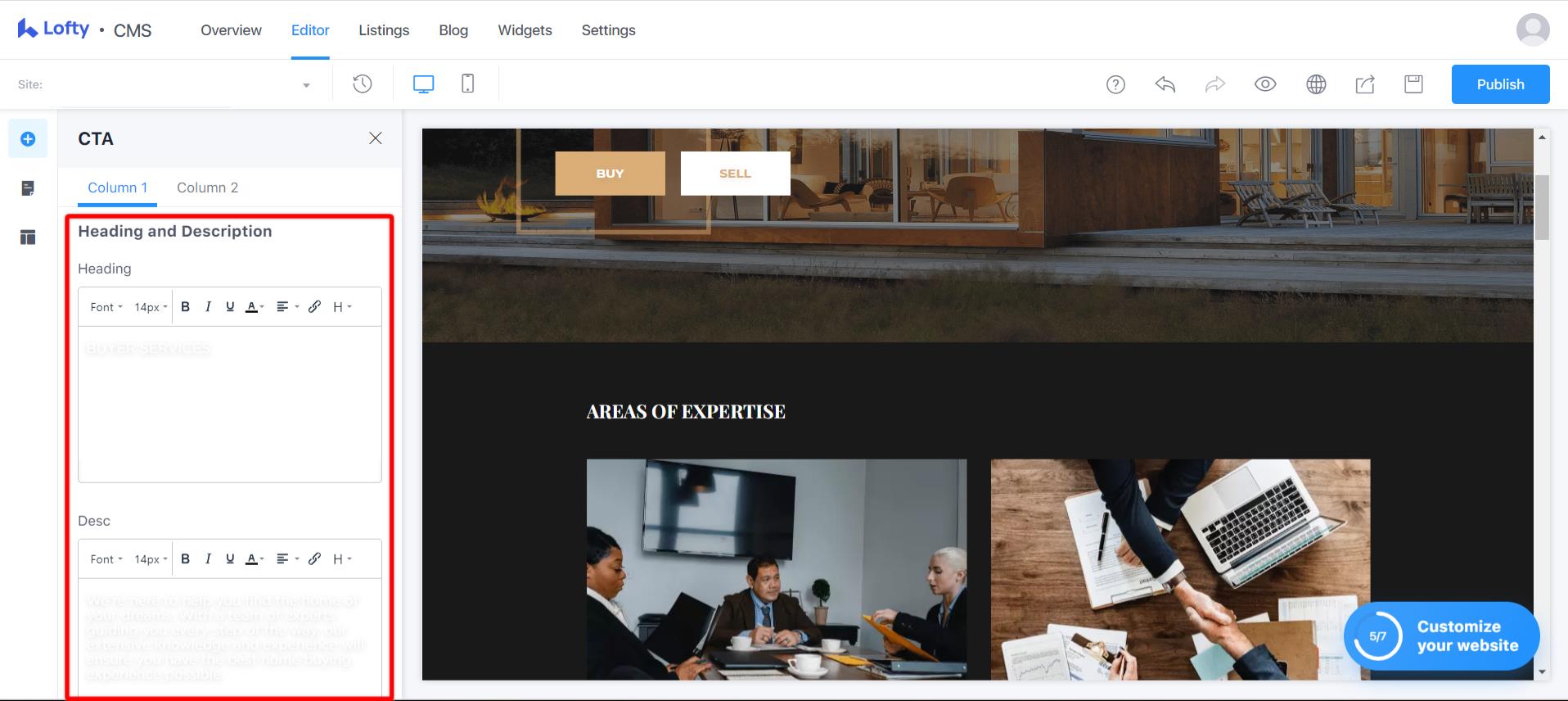 Website Visitor Experience
When a lead visits your Lofty website, they will have the option to select another language to currency to display in the header.

This will automatically translate the website and/or currency selected.

The website URL will include the parameter "lang=**" when website visitors switch to a non-English language on the Lofty website. This allows you to set a default language for your website through the URL when promoting the website externally.
Language Translation in the CRM
Lead Preferred Language
With this add-on, there will be a field on the lead's profile for the preferred language, which may be added or edited. This is an optional field, and it is not required when adding a new lead.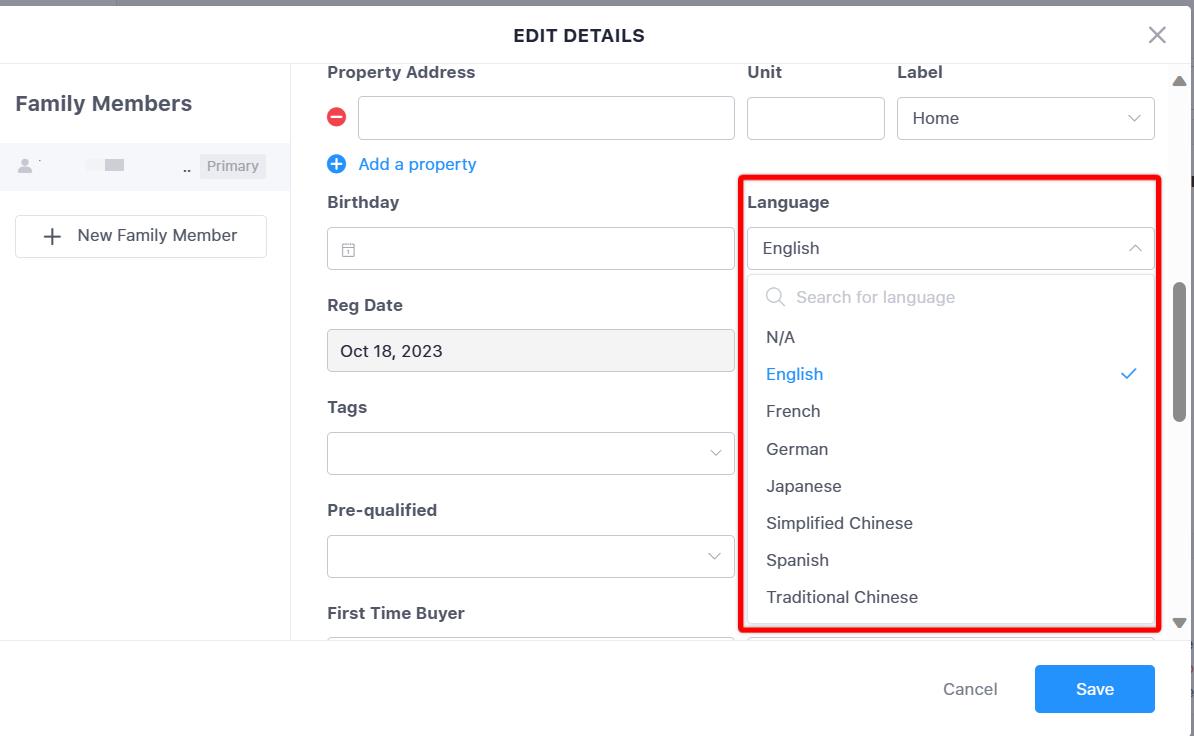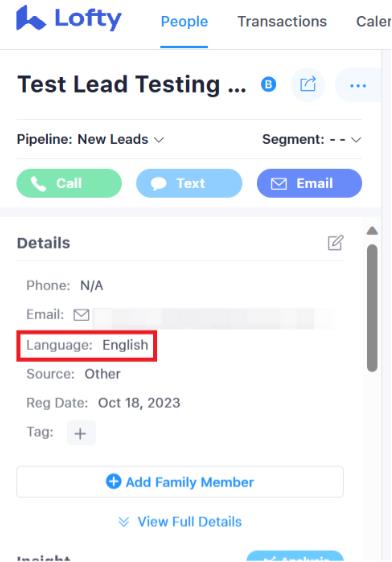 Email/Text Template Translation
A field will be added to the email and text message templates for the language. This is not a translation service, but a way to distinguish email/text templates that are written in another language. To access your templates, navigate to Settings -> Templates. When drafting a new template, select the language in the "Language" field.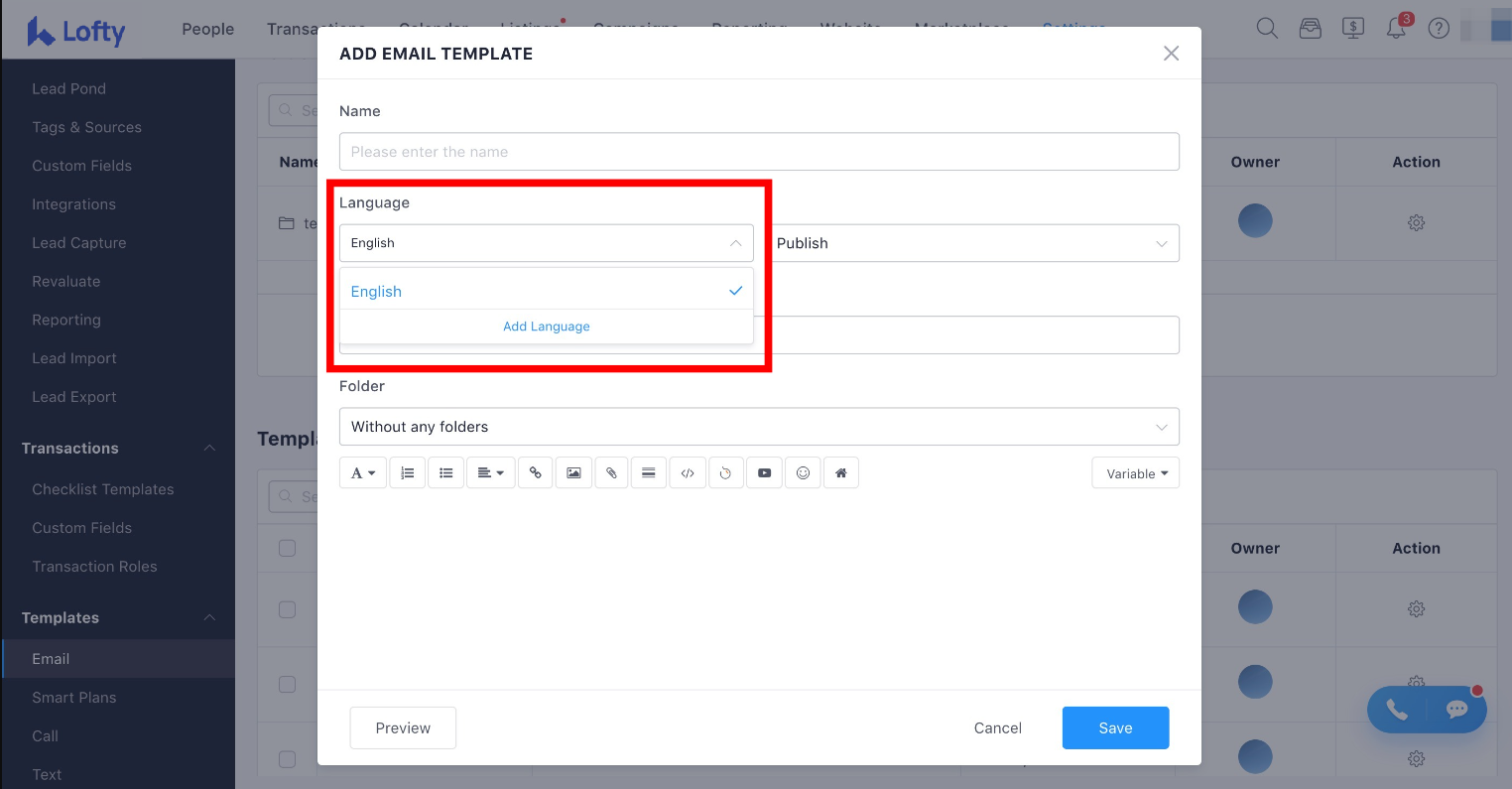 This also provides an option to create email templates for automated emails, smart plans, and text messages in different languages.
Questions?
If you have any questions regarding this topic or any others, please reach out to our Support Team via email at <support@lofty.com>, by phone at 1 (855) 981-7557, or by a chat with us through your Lofty CRM.
Related terms: language, currency conversion