Introduction
The Boost Post is a kind of social media ad,
based on social post content
.
Compared to other forms of advertising, they can be a more affordable way to expand your brand awareness, starting at $30. This is available to all Social Studio Pro users.
Summary
Benefits
Lofty runs the Boost Post (Sponsored) for you by using your Facebook or Instagram original post as ad creatives. Boosted posts differ from ads on Facebook because while they are not created in Meta Ads Manager and don't have all of the same customization features, you actually get a wider choice of the goals of the ad not only the general 'Traffic' but more leads converted.
Choosing the right audience around your market

Targeting both PC and Mobile users
Accelerate your Post to deliver to the larger amount of audience
Optimizing for link clicks, so there will be more landing page visitors
Conditions and Settings
Boost Posts must include an image or video. Facebook and Instagram are the only channels that support boost posts, at this time. The option to Boost a post is available in multiple areas of the Social Studio:
Create a Post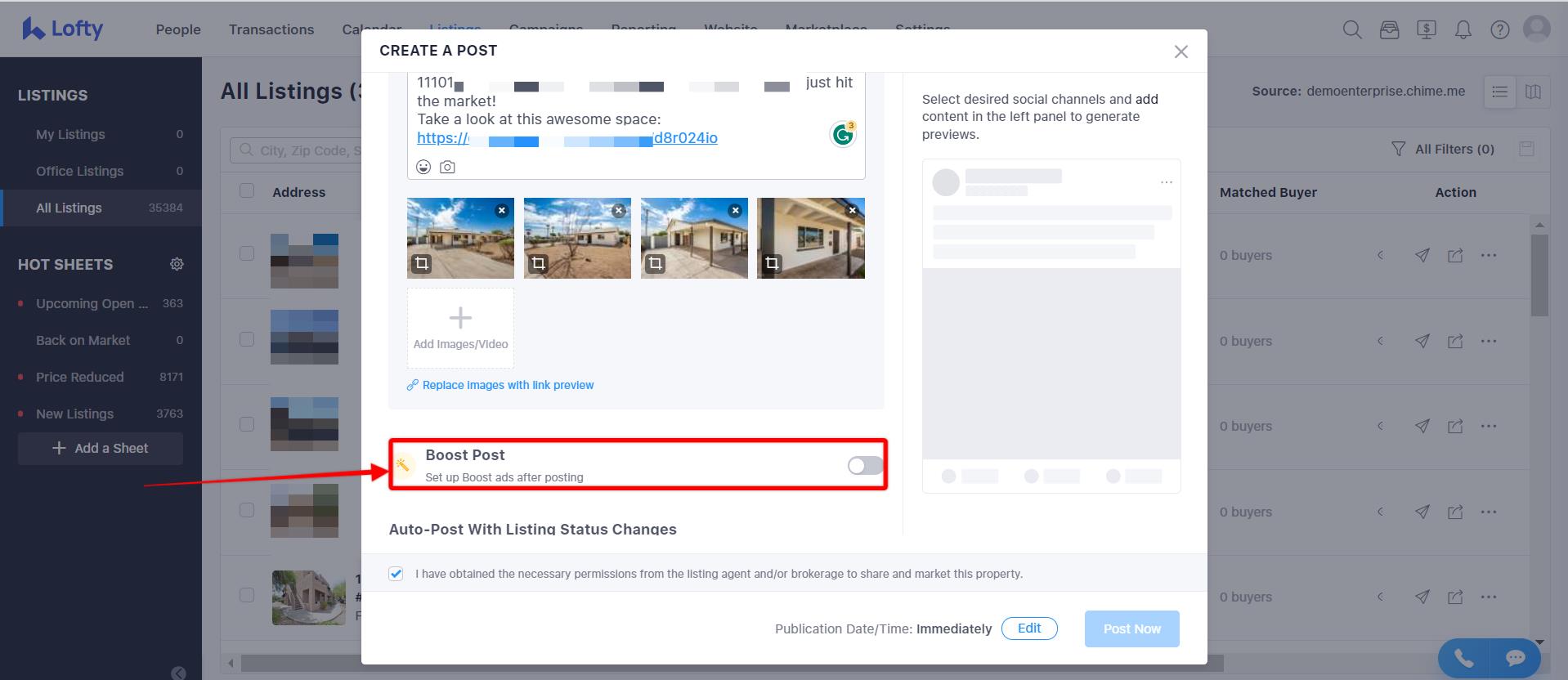 Social Studio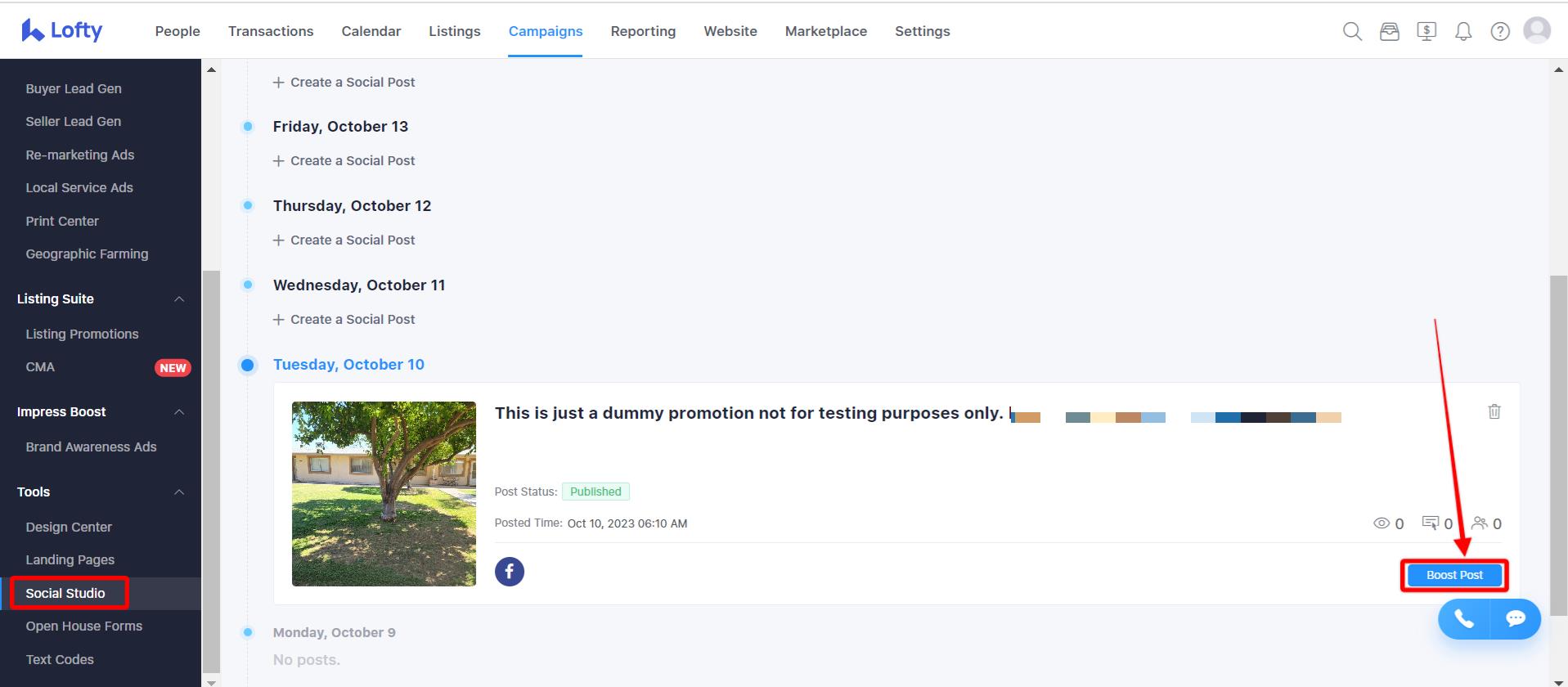 When a lead is captured from a boosted post, it will be tagged with the following tag: Boosted Post
The source of any new captured lead will be social_studio
A notification will be triggered when an existing lead engages with a boosted post. You can control this setting here:

Ad Previews
Instagram: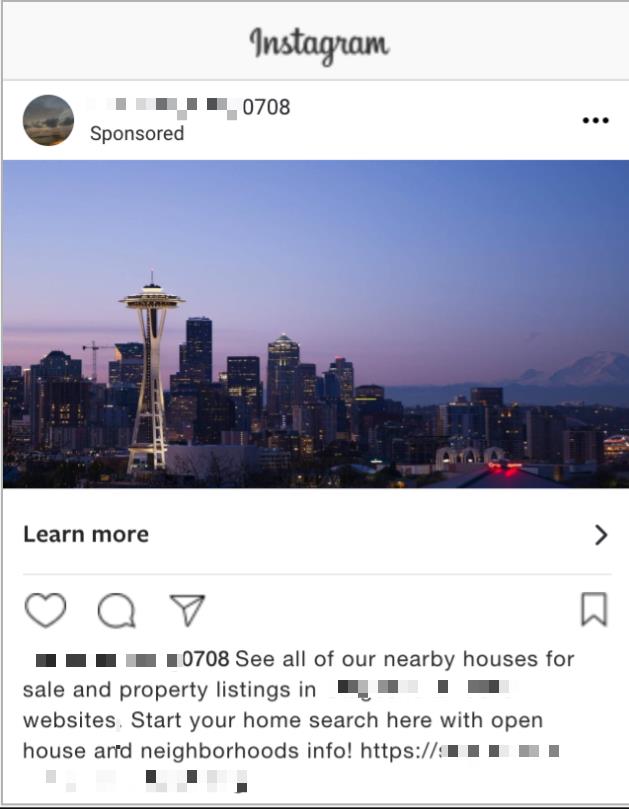 Facebook: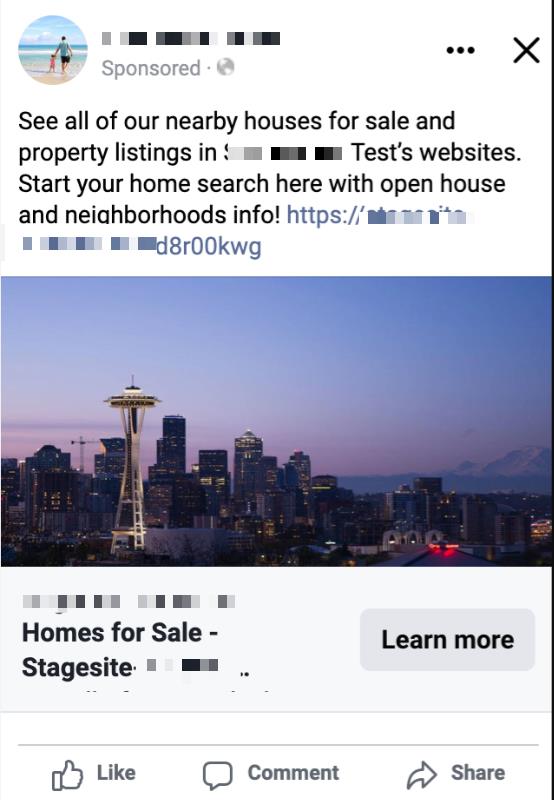 Notification
This is located in Settings → Notifications: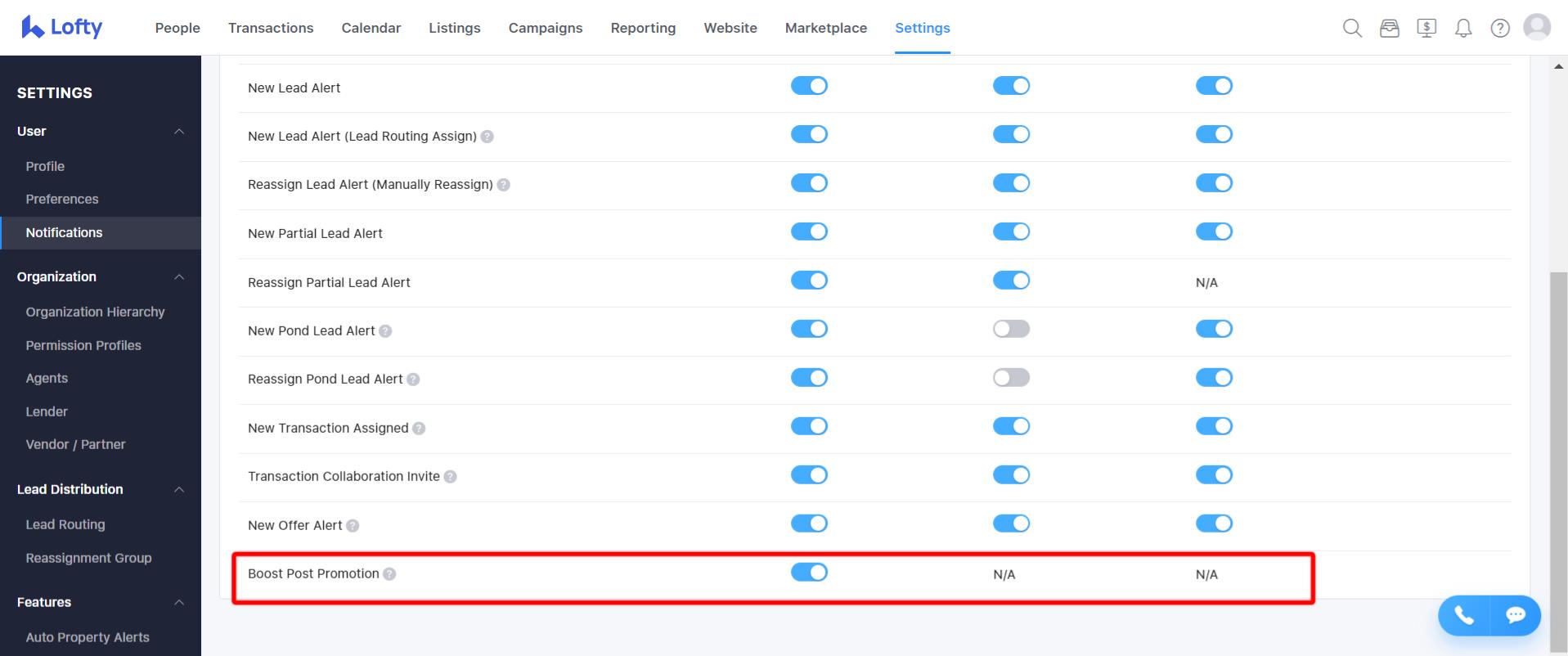 When this is enabled, you will receive an email notification when their social media post has a below-average impression score: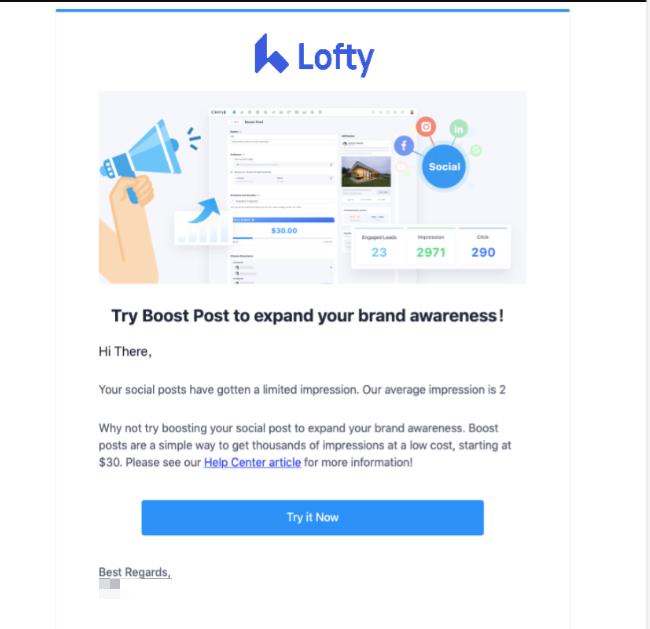 Questions?
If you have any questions regarding this topic or any others, please reach out to our Support Team via email at <support@lofty.com>, by phone at 1 (855) 981-7557, or by chat with us through your Lofty CRM.