Introduction
This is a feature that can be made available via a Whitelist request. To request access to this feature, please contact our support team at support@lofty.com.
This tool can control all of an account's agent website theme settings, header and footer settings, favicon, forced registration pop-up style, questionnaire style, etc.
Summary
Accessing the Template Library
The Website Template Library can be accessed by the Lofty Account owner and any user with the Manage Team Website permission enabled.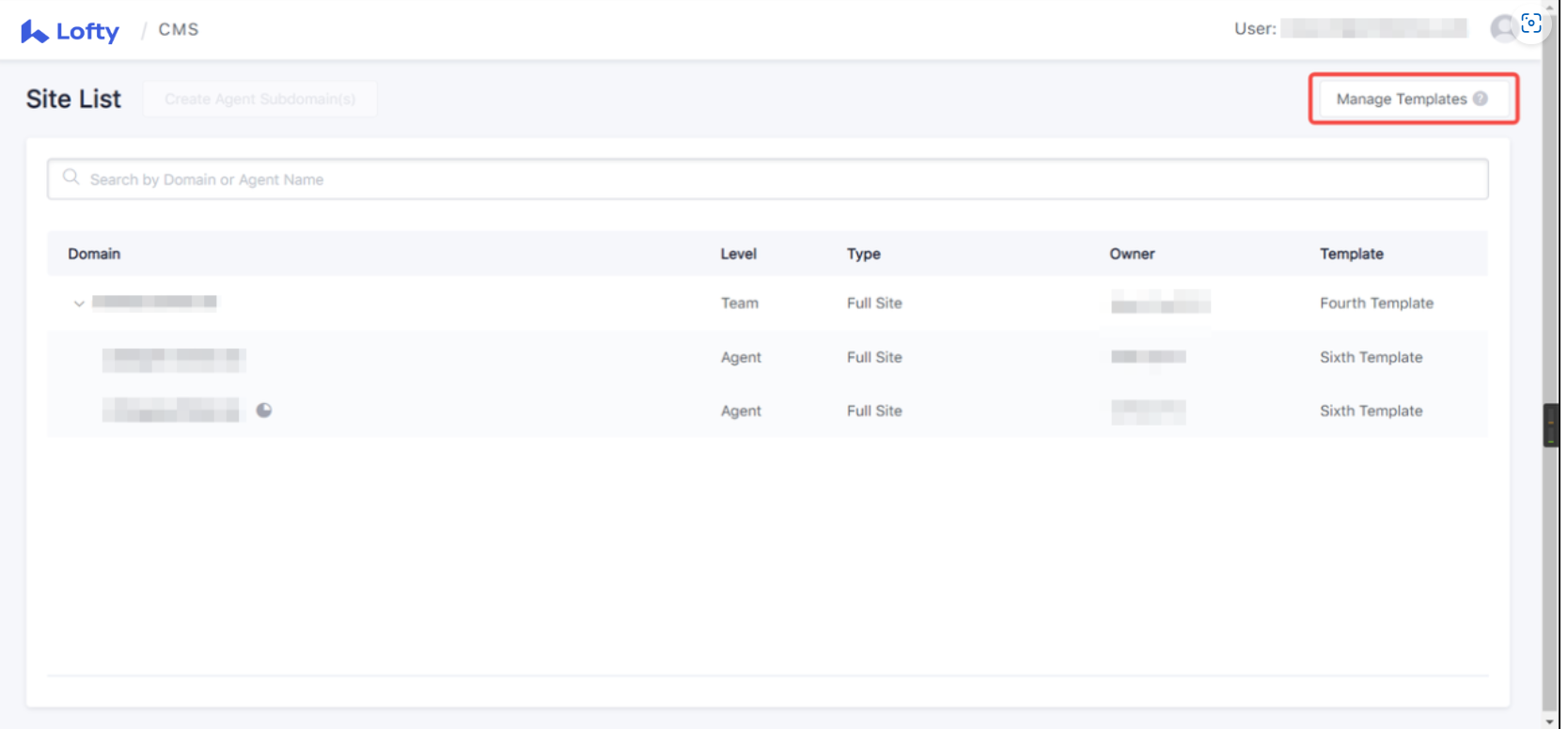 The Template Library
Lofty has created six (6) default website templates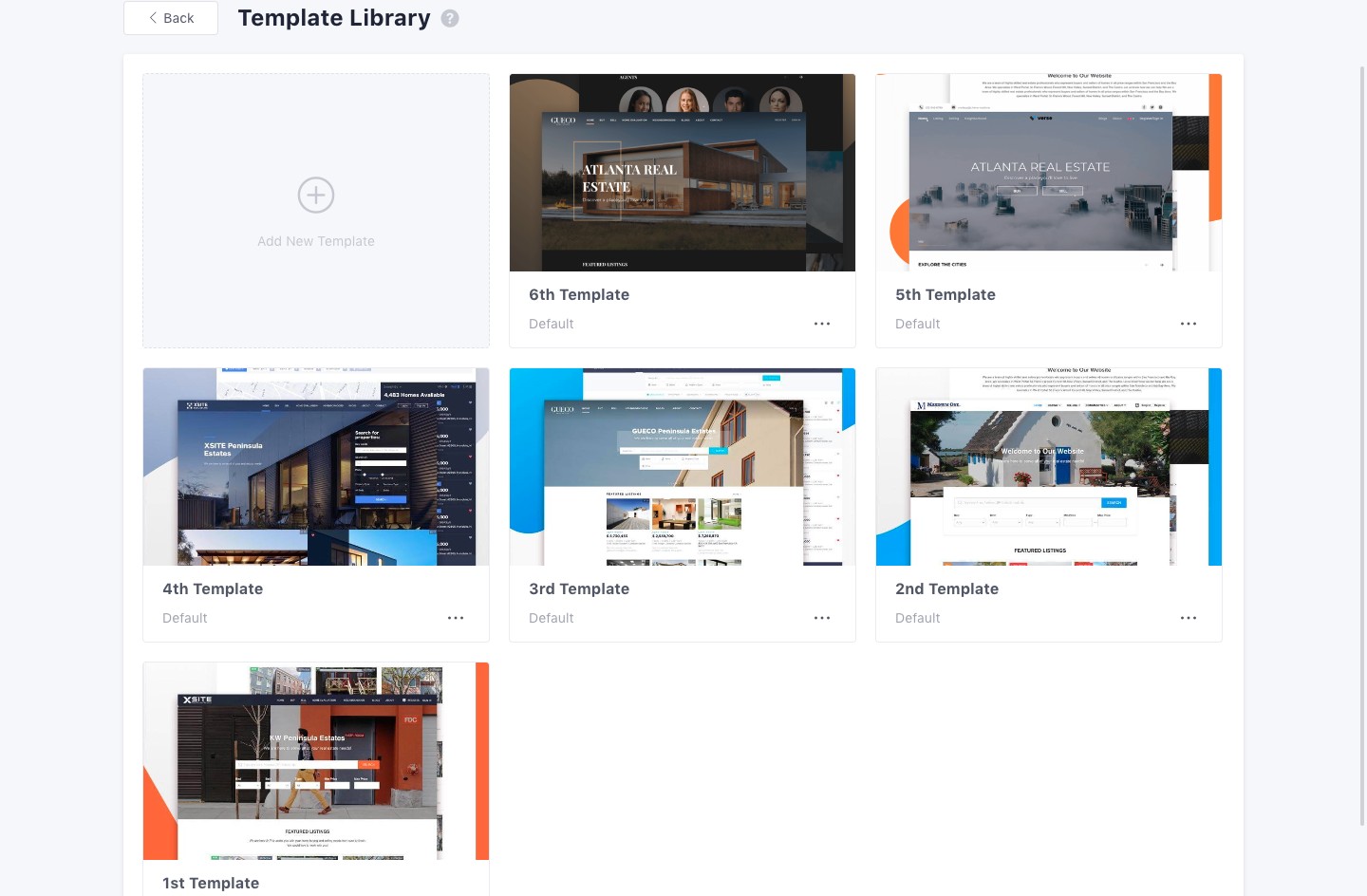 If a Lofty user wants to use one of these templates as is, they select it here. The user may preview the template prior to selecting it.
To create a new template, click "Add New Template". From here, you may create a template from a website that already exists on your account: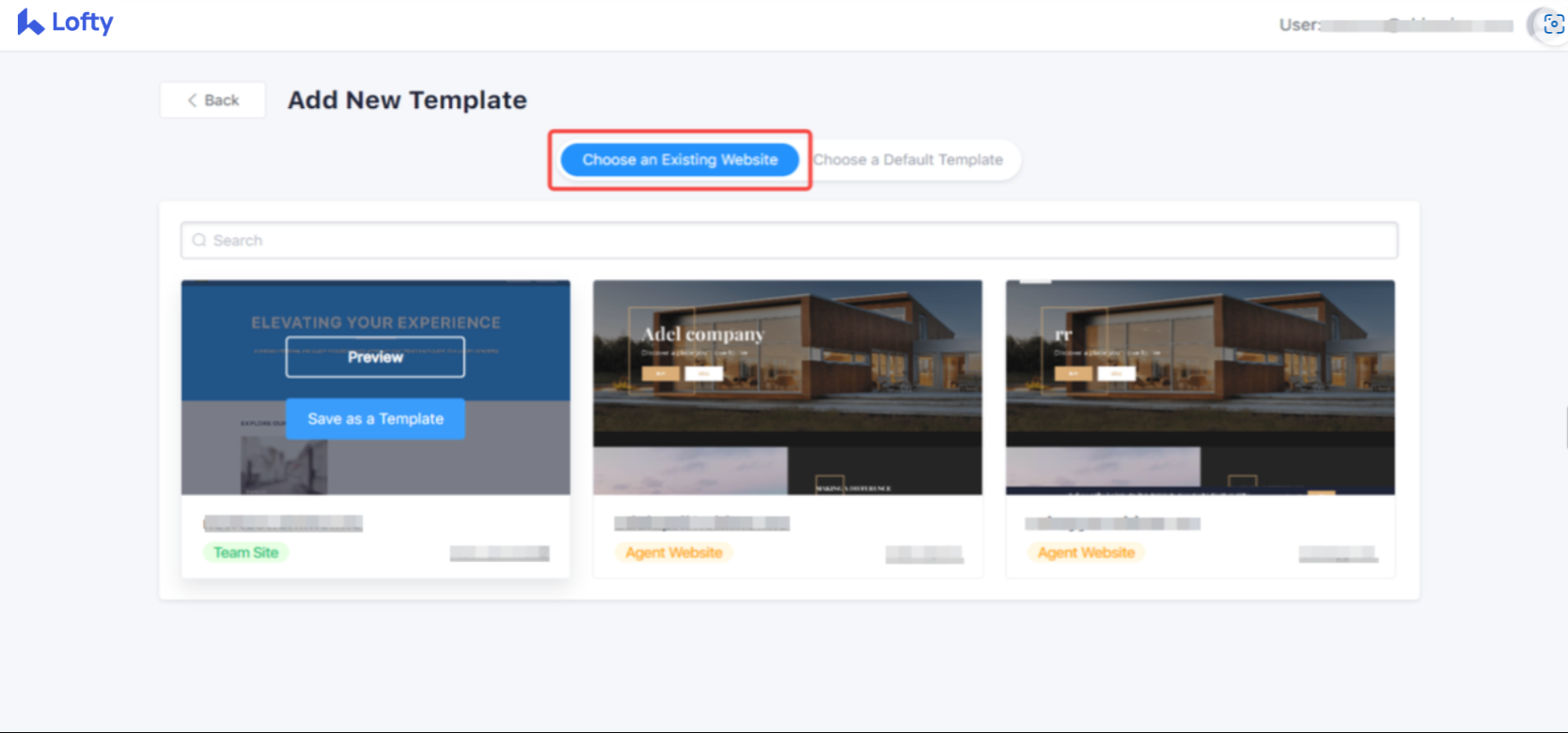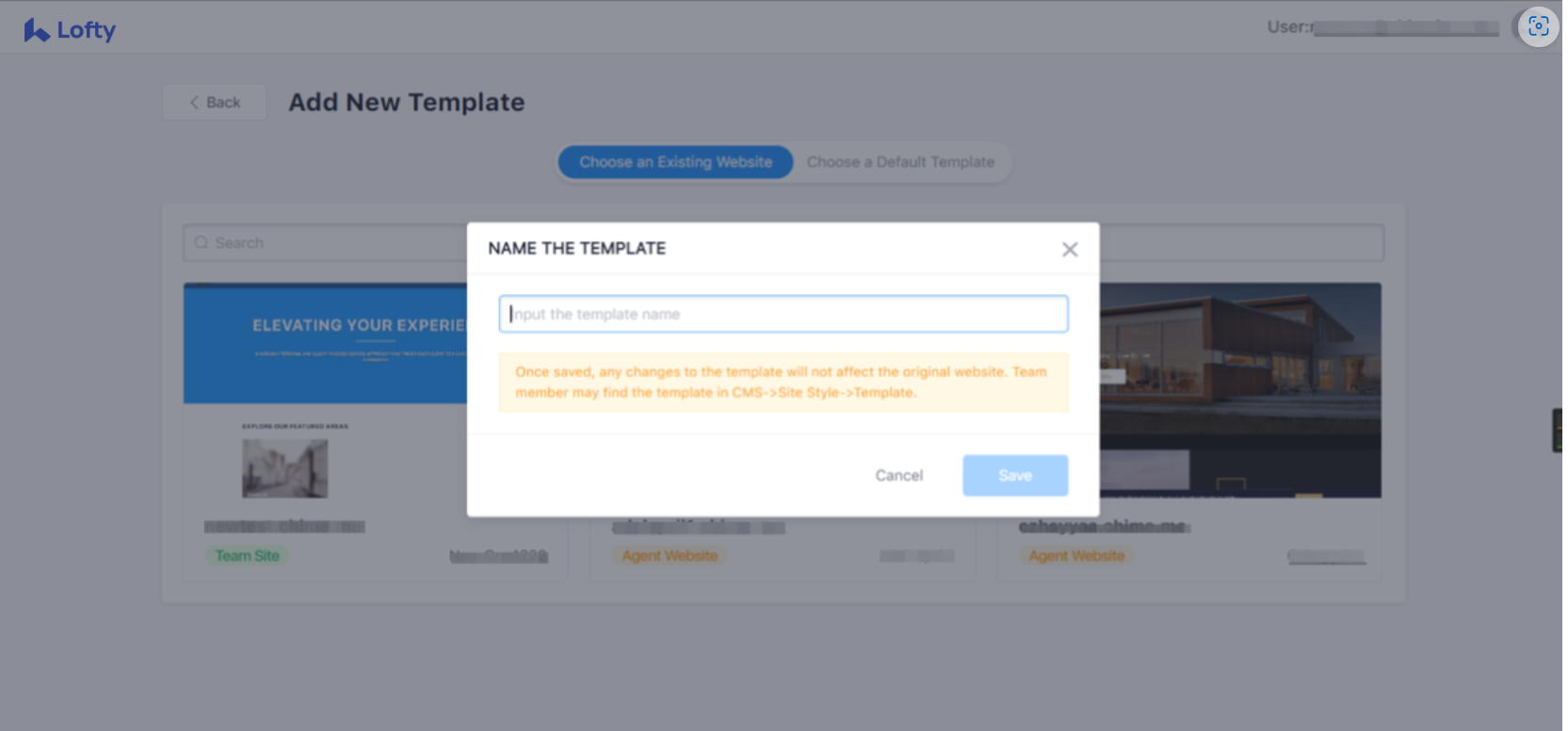 Or, you may create a template from one of the Lofty default templates: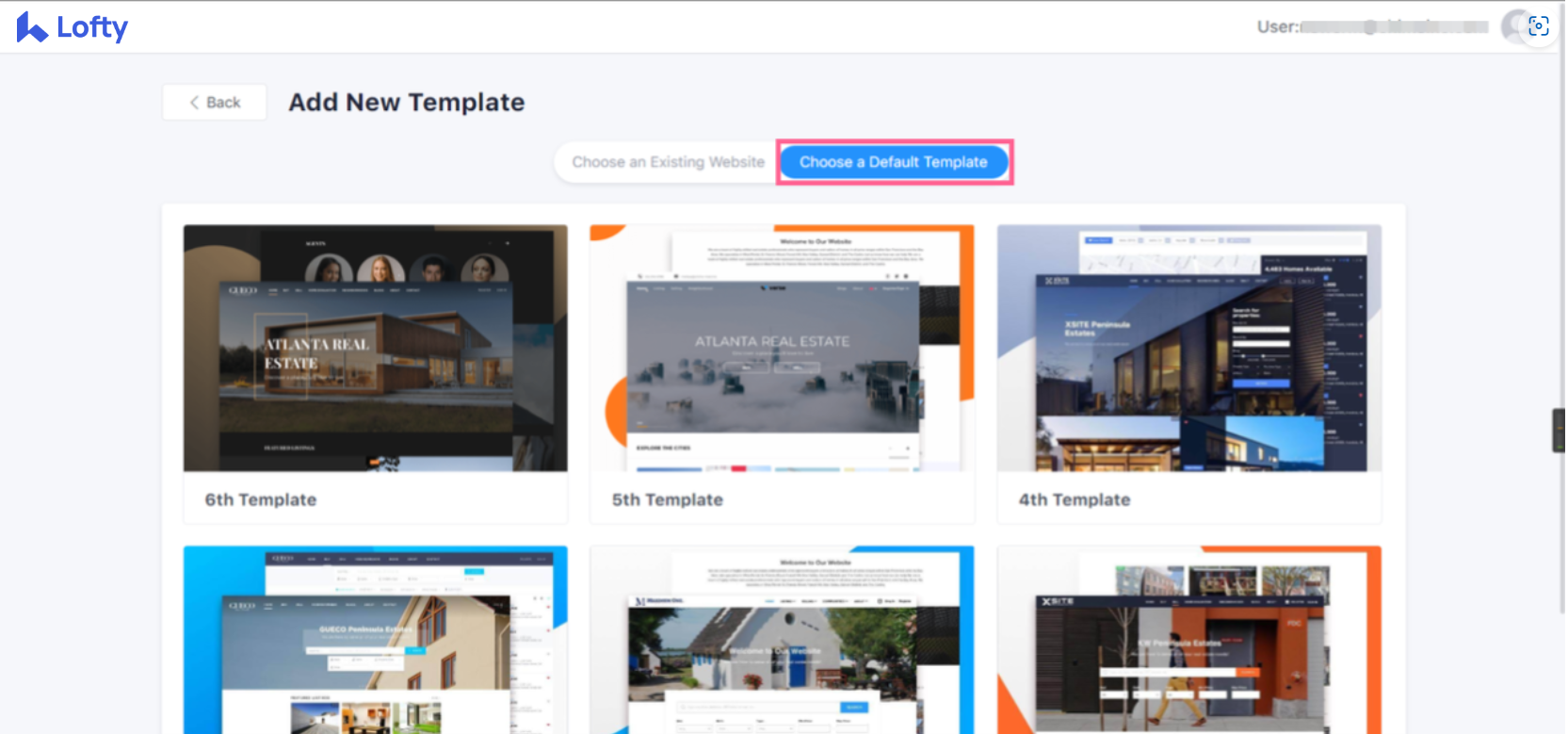 There is a limit of five (5) custom templates per Lofty account.
Template Editor Tool
The Template Editor is similar to the Website Editor but is more simplified.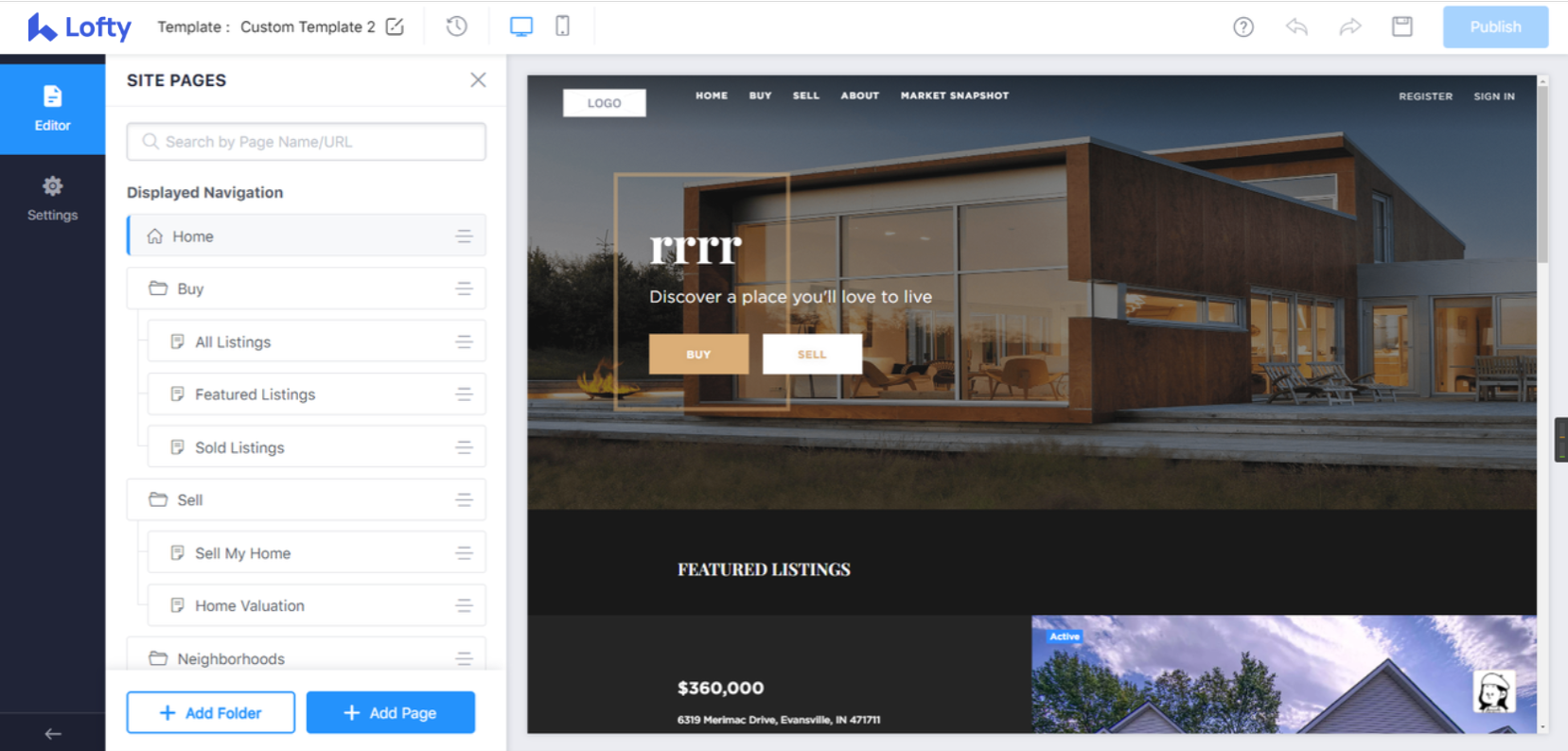 Left-side navigation has only Settings and Page Editor
The top left contains the Template Name, rather than the URL
The top right does not have options to view/preview the website
Template Settings: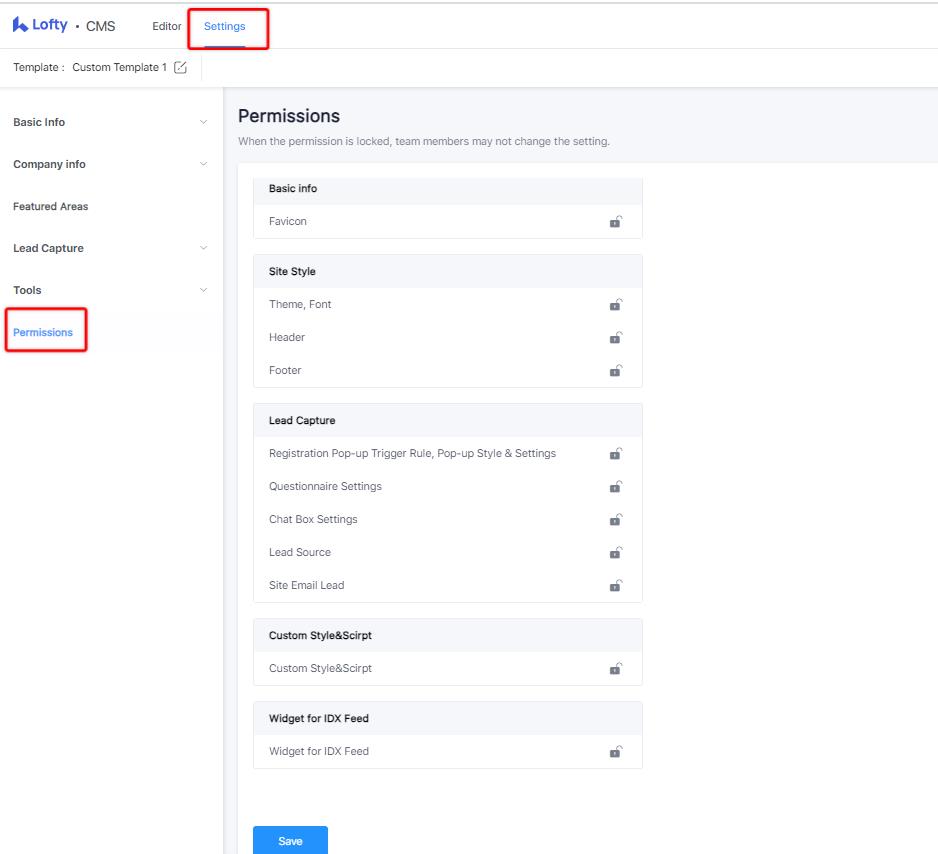 Above are all the settings that can be set for a template
Within 'Permissions', when the icon is locked, the settings cannot be edited

For example, if 'Favicon' is locked, all existing sites created with this template will be synchronized to use the set Favicon. 
Questions?
If you have any questions regarding this topic or any others, please reach out to our Support Team via email at <support@lofty.com> or by phone at 1 (855) 981-7557.