Introduction
In order to continue improving the privacy settings that we make available to our users, all users now have a setting they can control whether they will provide Lofty with access to log into their account for support purposes.
New users will be presented with a screen to allow access or skip when they first log into their accounts.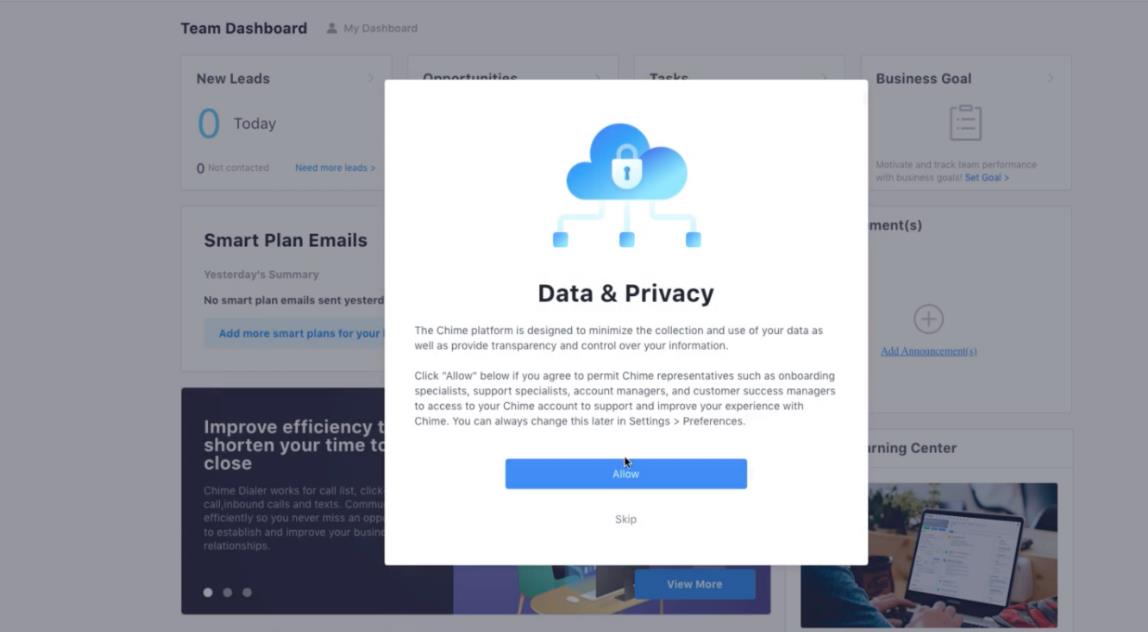 For existing users, this will be checked by default. However, this can always be edited later in preferences.
To  edit this setting, navigate to Settings>Preferences>Security: 

Questions?
If you have any questions regarding this topic or any others, please reach out to our Support Team via email at <support@lofty.com>, by phone at 1 (855) 981-7557, or by chat with us through your Lofty CRM.