Introduction
*Please note that the availability of certain features outlined in these release notes will vary depending on the package and add-ons you have purchased and the account type you have (admin/agent user). For any questions related to your Lofty package or feature availability, please contact Lofty Support (support@lofty.com). 
Release Date
Tuesday, June 14th, 2022
Summary
Calendar Improvements
Calendar Privacy
Users can now make their integrated calendar private.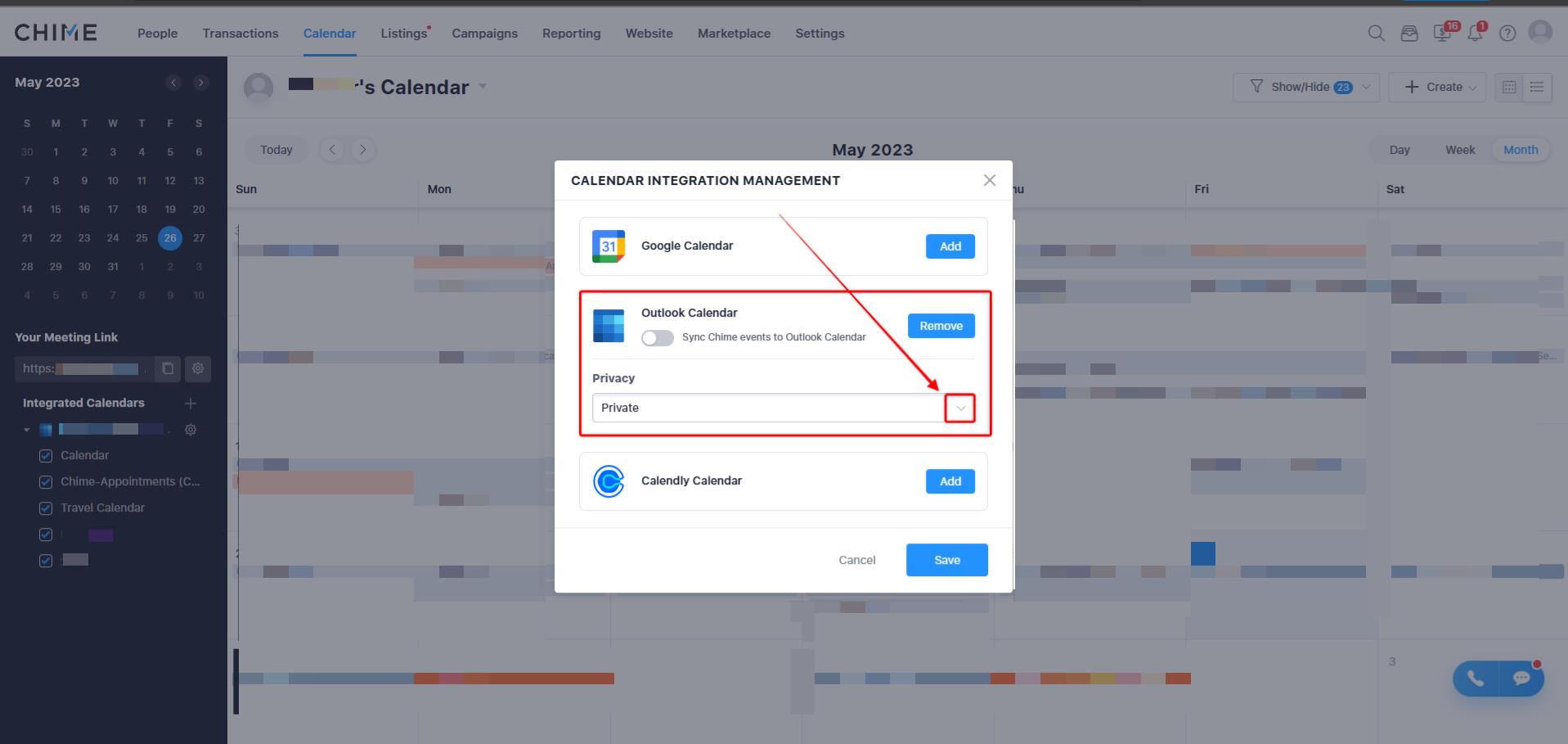 Calendar Working Hours
Also accessible under the "My Calendar" settings, a new option for Working Hours is now available. Enable working hours to let people know what times you're working and when you're available for meetings. This will warn people if they try to invite you to a meeting outside of these hours.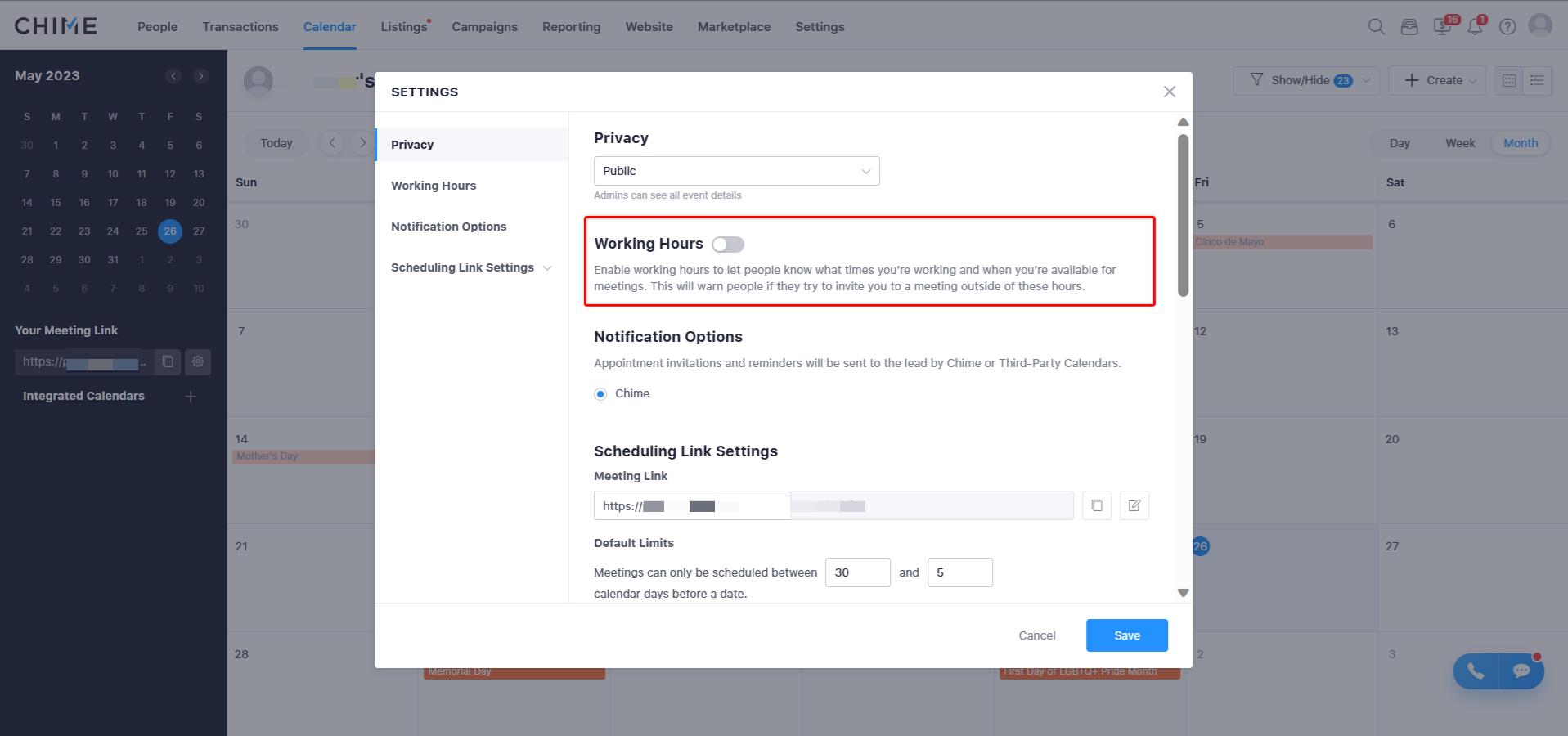 Scheduling Link
The Lofty  Calendar now has support for a scheduling link similar to what you may be familiar with from other third-party apps.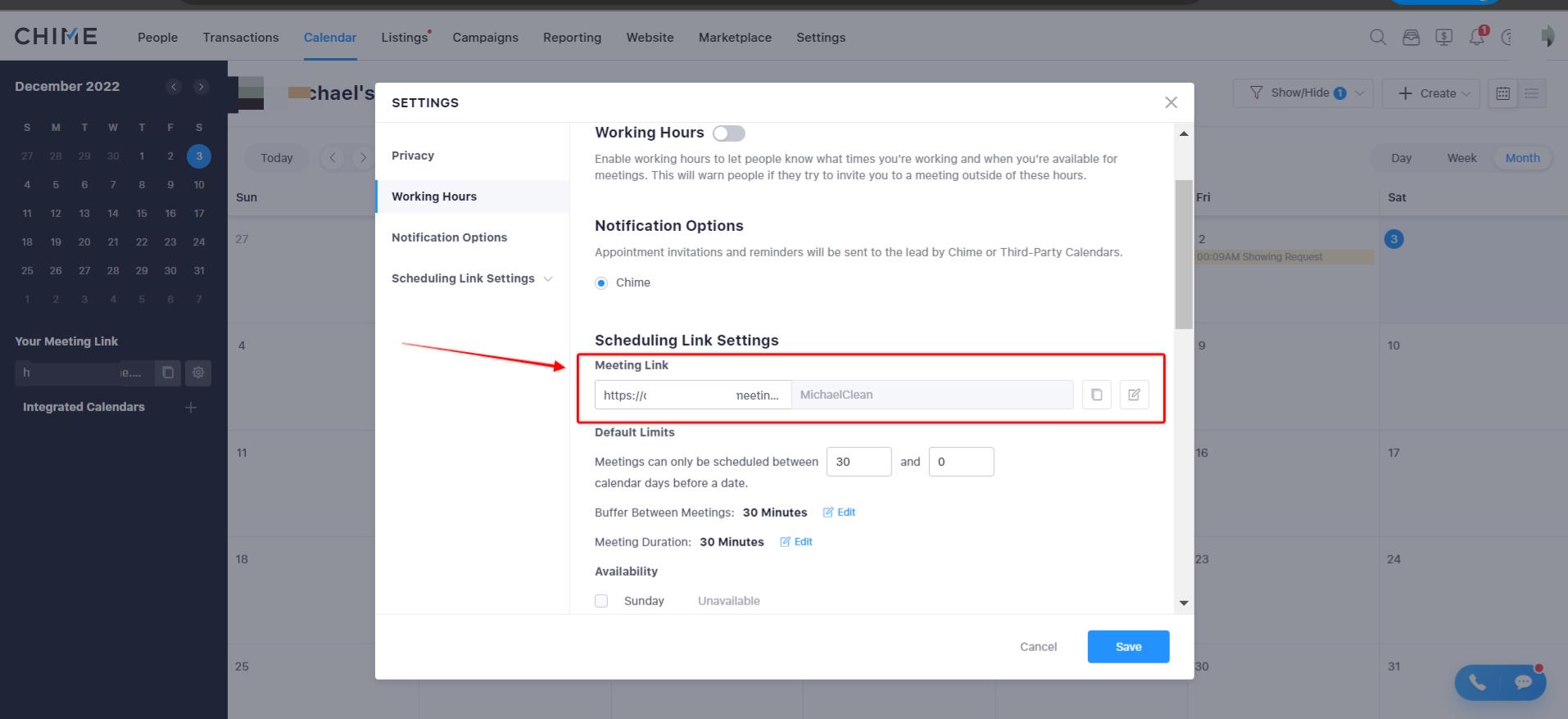 *IMPORTANT: In the current version, the Lofty Calendar Scheduling Link does not check your calendar for appointment conflicts. This functionality will be added in upcoming releases.
Website Settings
You can now add both a scheduling block and page to your website wherever you see fit or create a scheduling landing page where you can send your leads for scheduling needs. Keep in mind that there is only one booking form that is used to schedule appointments so you will not currently be able to create different versions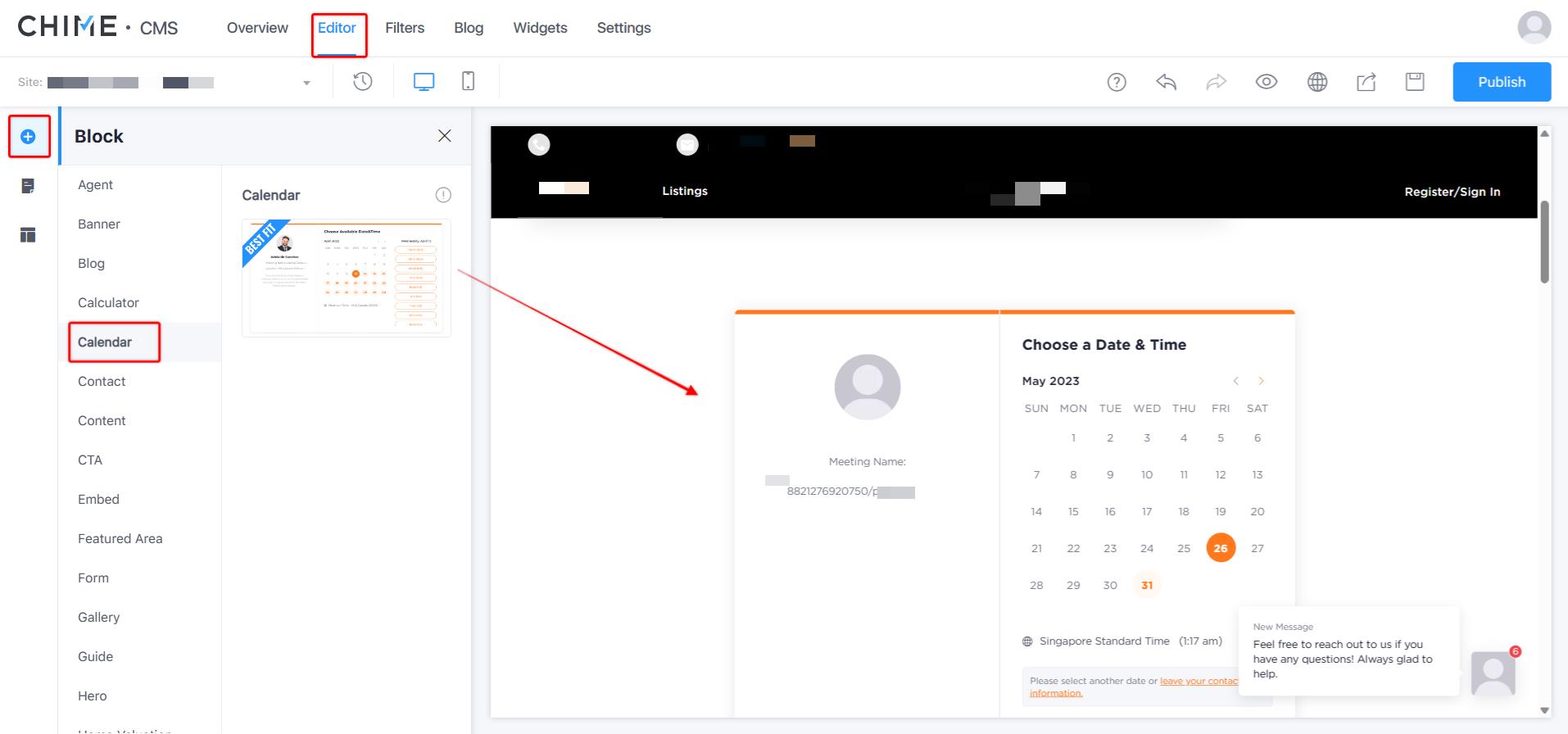 Learn More: Lofty Calendar
Mobile App Redesign: Lead List and Lead Detail Pages 
This feature is now delayed until 6/15/2022
The mobile app user interface has been improved with this update. With this release, only the lead list and lead detail pages have been optimized, but more changes coming to the App very shortly!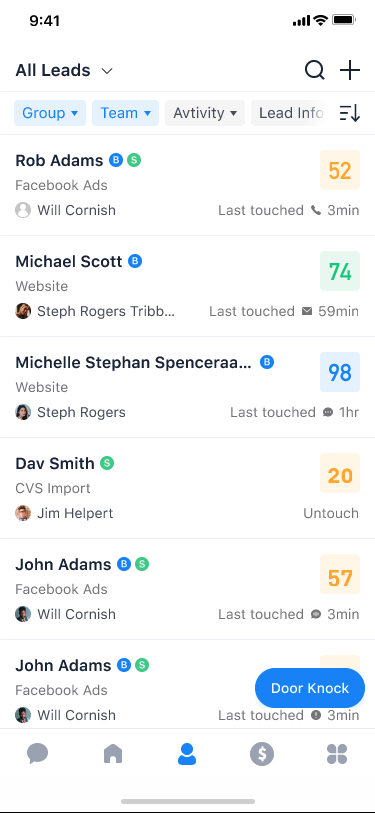 Learn More: Download Lofty CRM Mobile App
White Label Login Page Supports Forgotten Passwords
For our clients using our White Labeling services for login, you now can reset your password from the front page!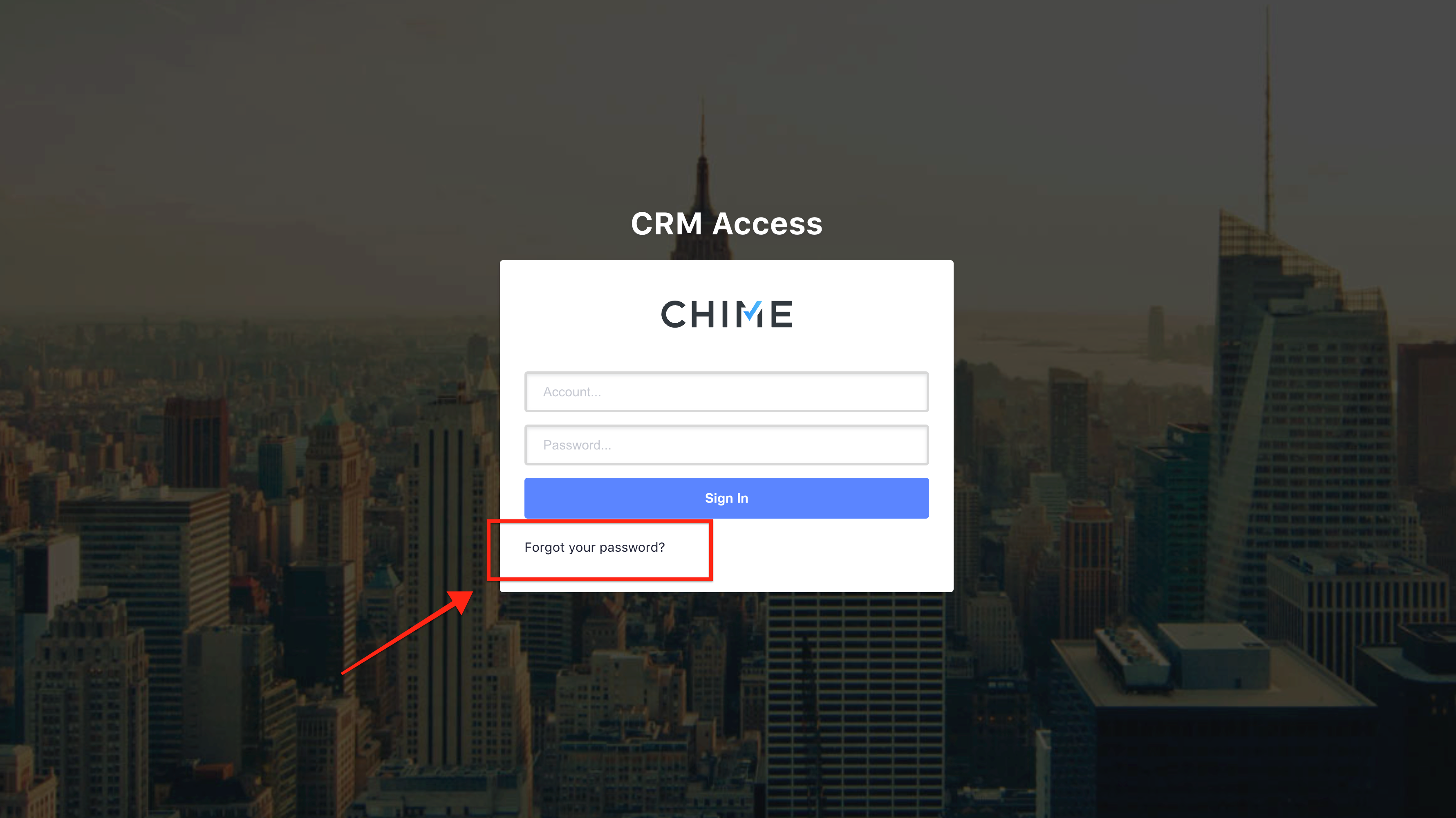 Learn More: White Label
Transaction Management Optimizations
We have made some optimizations to our Transaction Management Page. 
User Interface Changes
We have made several changes to the UI to make it easier to navigate your Transaction page. This includes pinning the names of Transactions, moving the search bar and filter bar, and consolidating the add button.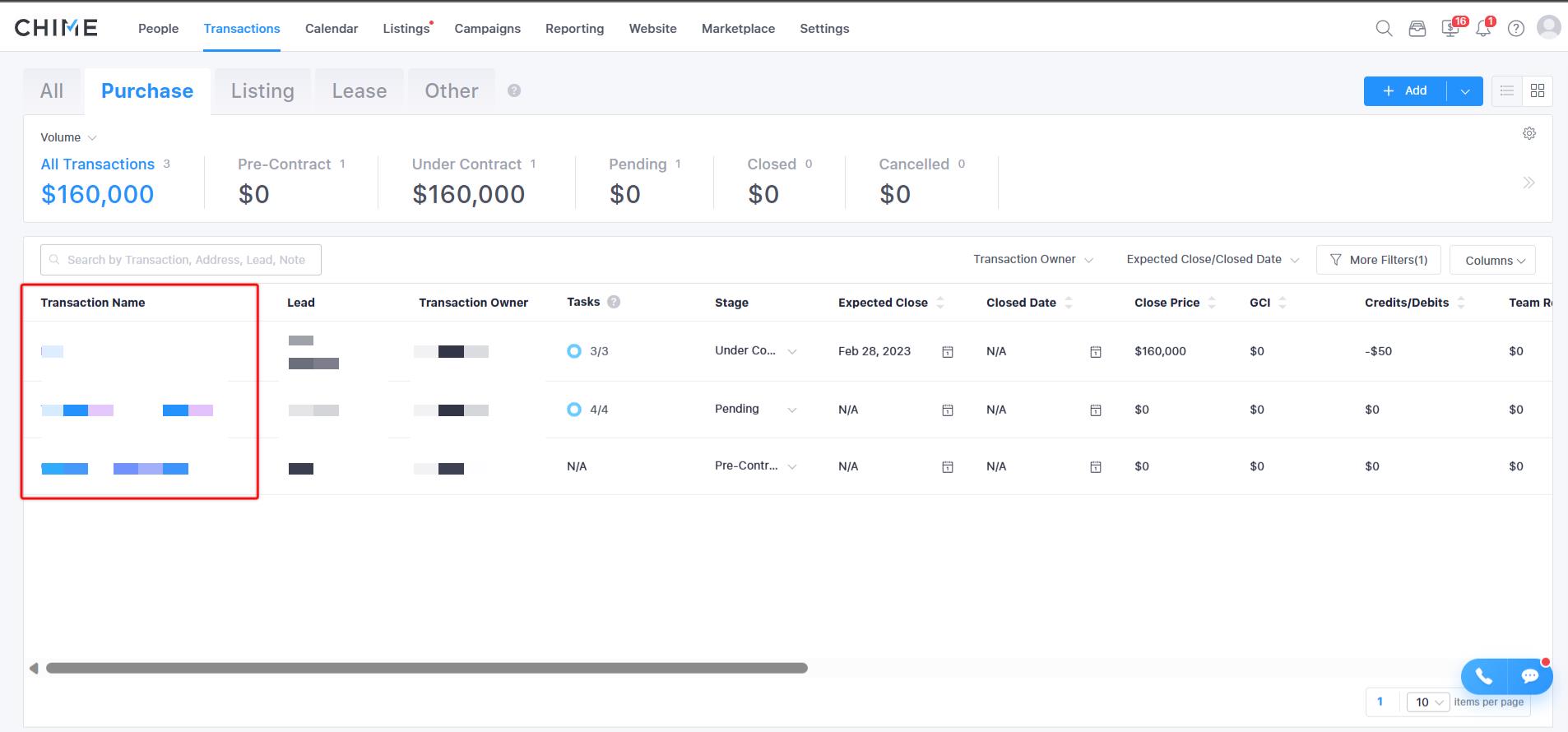 One example - is the pinning of the Transaction Name section.
All Tab
As requested by many of our users, we have created an "All" tab for Transaction Management. This shows all transactions instead of having to access them by transaction type and add them manually.
The top summary row shows the following:
Total Count

Total Volume
Total GCI
Total Team Revenue
Total Agent Revenue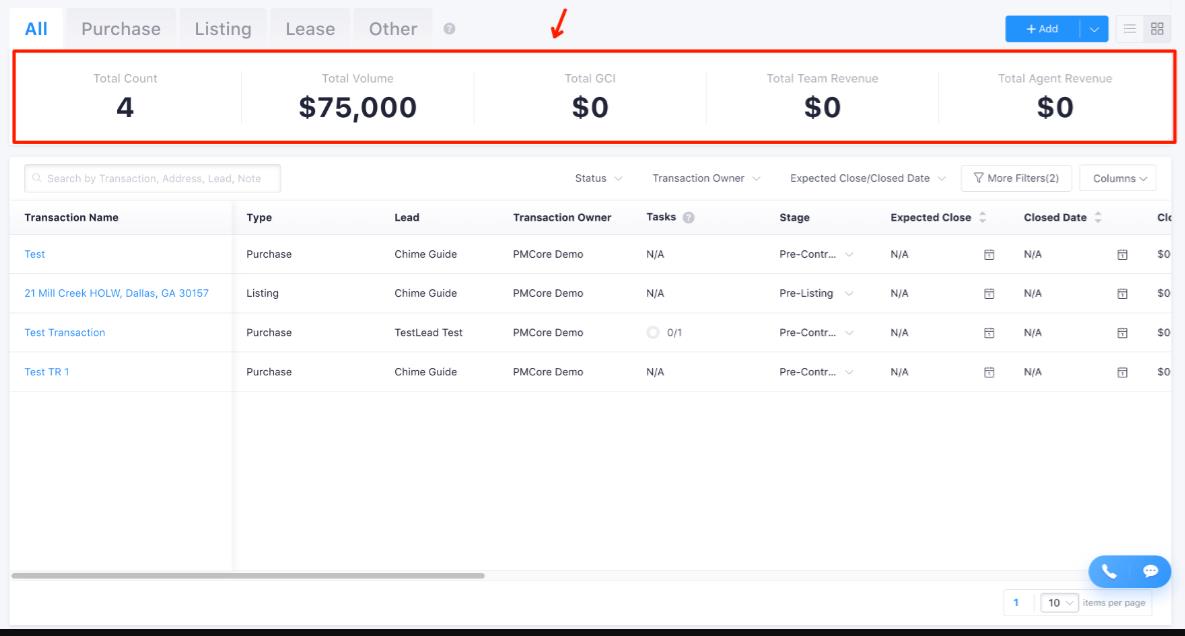 New Filters
The following new filters have been added under the "More Filters" option:
Basic Info
Dates
Contacts
Accounting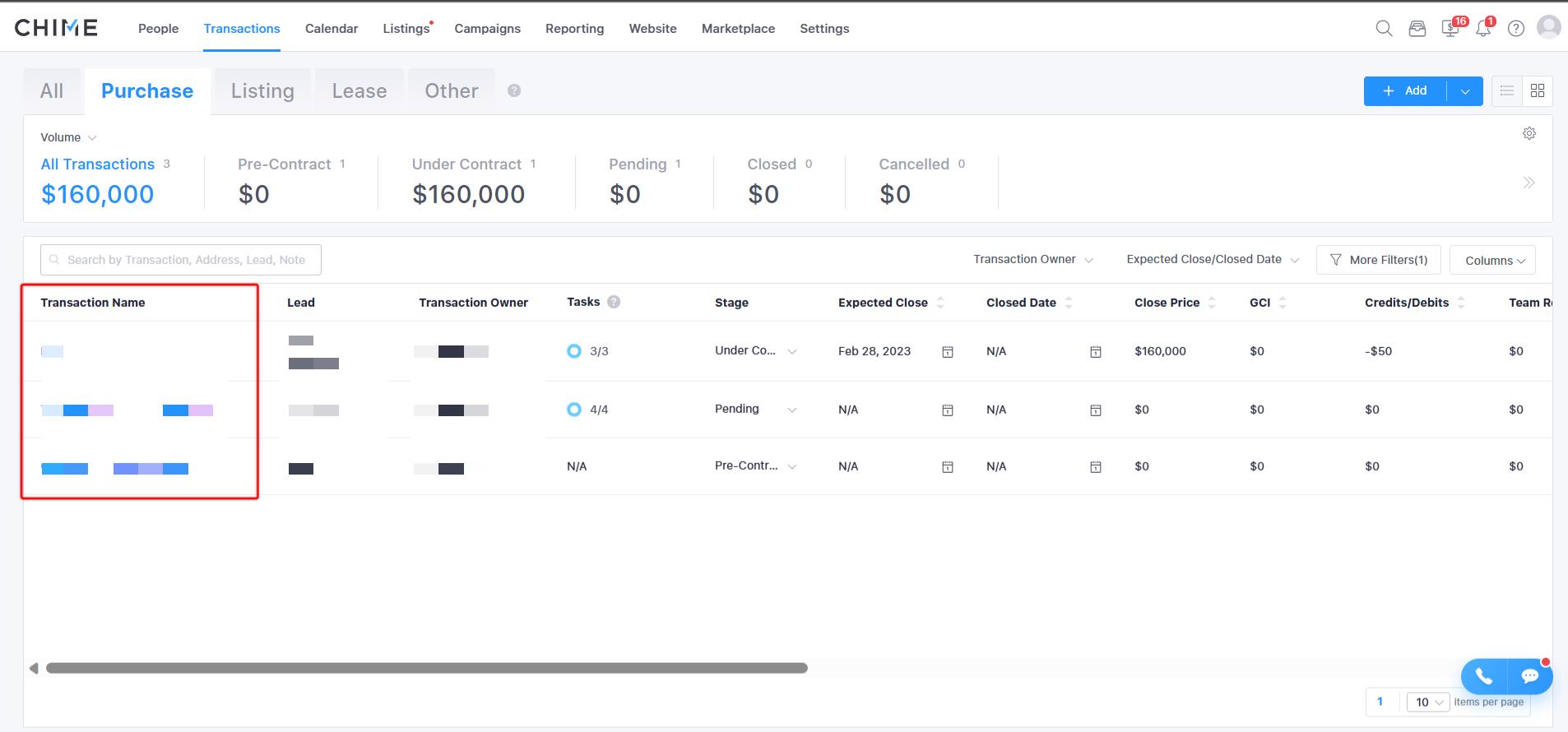 Learn More: Transaction Management Introduction
Manual Listing Updates
We have improved the process to create a pocket listing on your website to make the process more intuitive. Pocket listings can be added from the website or by accessing the Listing Management page and clicking + Add Manual Listing:

We have even added a feature that lets our users decide who sees your Manual Listings. 
You can choose "Display Listing On. . ."
(1) My Website - is not visible on other websites on your team.
(2) My Team/Group's Websites - visible account-wide. 
(3) No Websites - only visible for your account.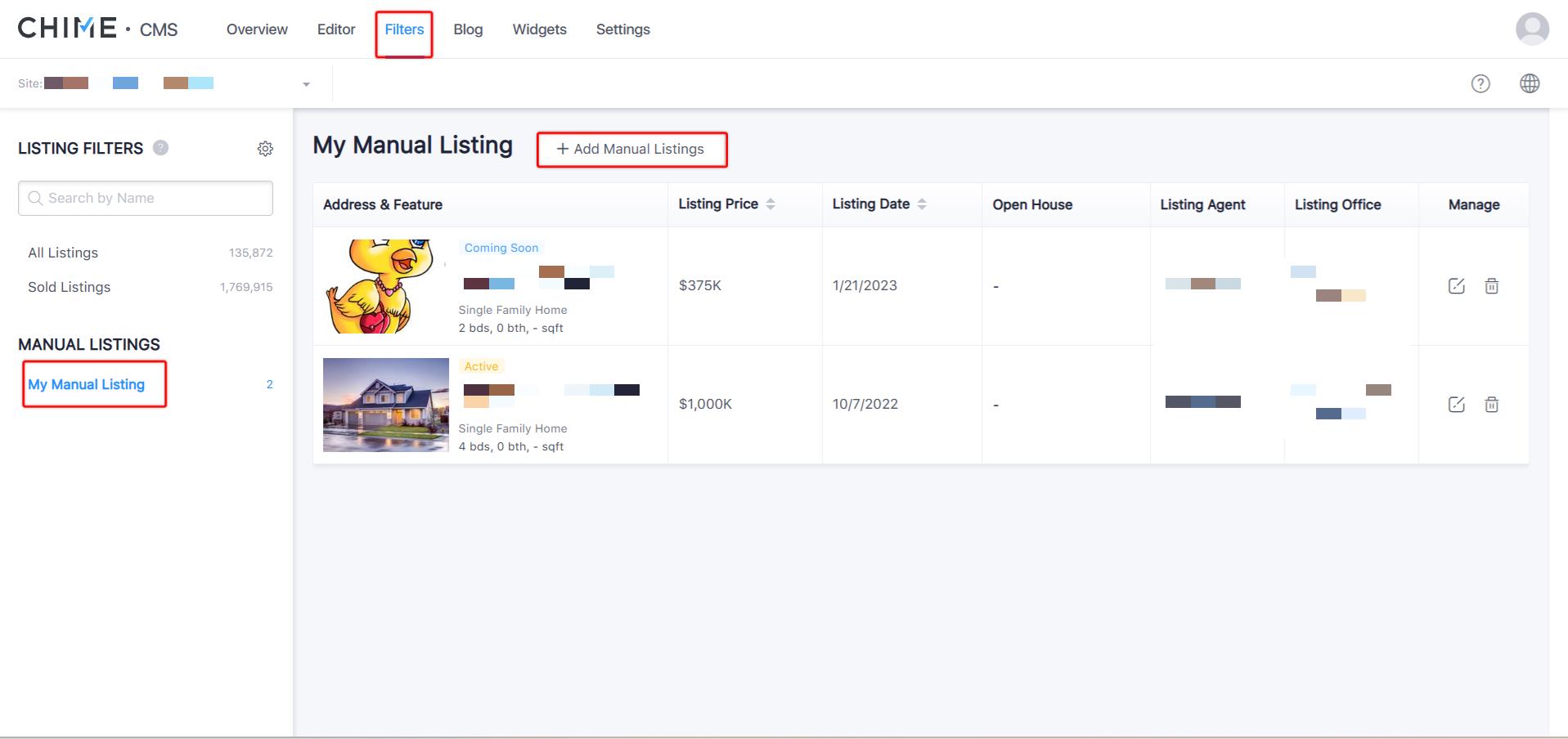 There is a lot more to this certain update, so please check out the rest of the Pocket Listings guide on the Help Center.
New Home Valuation Template
We have added a new Home Valuation template with the following components:
Registration form
Video (editable)
Text content (editable)
Home Report  sample images (not

 

editable)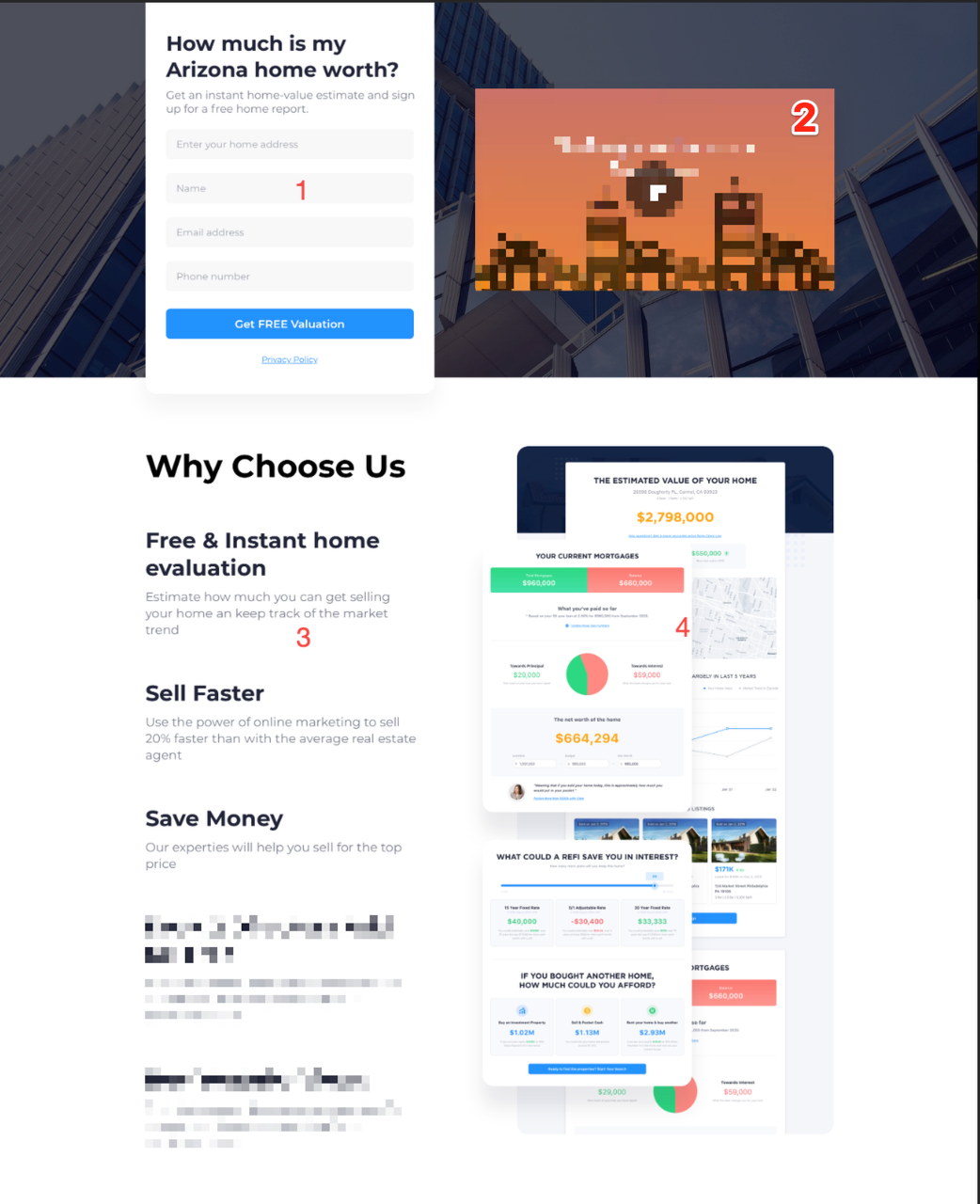 Learn More: Home Evaluation Block
Home Report Optimization
The Home Report is still in beta but if you are interested in giving it a try, you can find it in the Lofty  Marketplace, THIS IS STILL LIMITED TO ONLY A FEW USERS. You can also now create them without a Lender assigned to the lead. 
Learn More: (BETA) Home Report 
AI Assistant: New Segment for Lead Handoff
The AI Assistant will now add leads to a segment called "Need to Contact (from AI)" when they need attention from you. The AI Assistant will not remove any leads from this segment–so make sure that when you have done the necessary work on contacting the lead you remove them from that segment to avoid future confusion.

Learn More: AI Assistant / Chatbot Qualification Process
Neighborhood/Featured Area Optimization
We have optimized the way that neighborhoods/featured areas are configured on your website. These improvements will help with the following:
Simplify the configuration process
Allow for the same featured area/neighborhood to be added multiples times with ease
When featured areas/neighborhoods are added under Settings

 

(explained below), they will automatically be added to the sitemap without having to be added to the navigation menu which is great for SEO.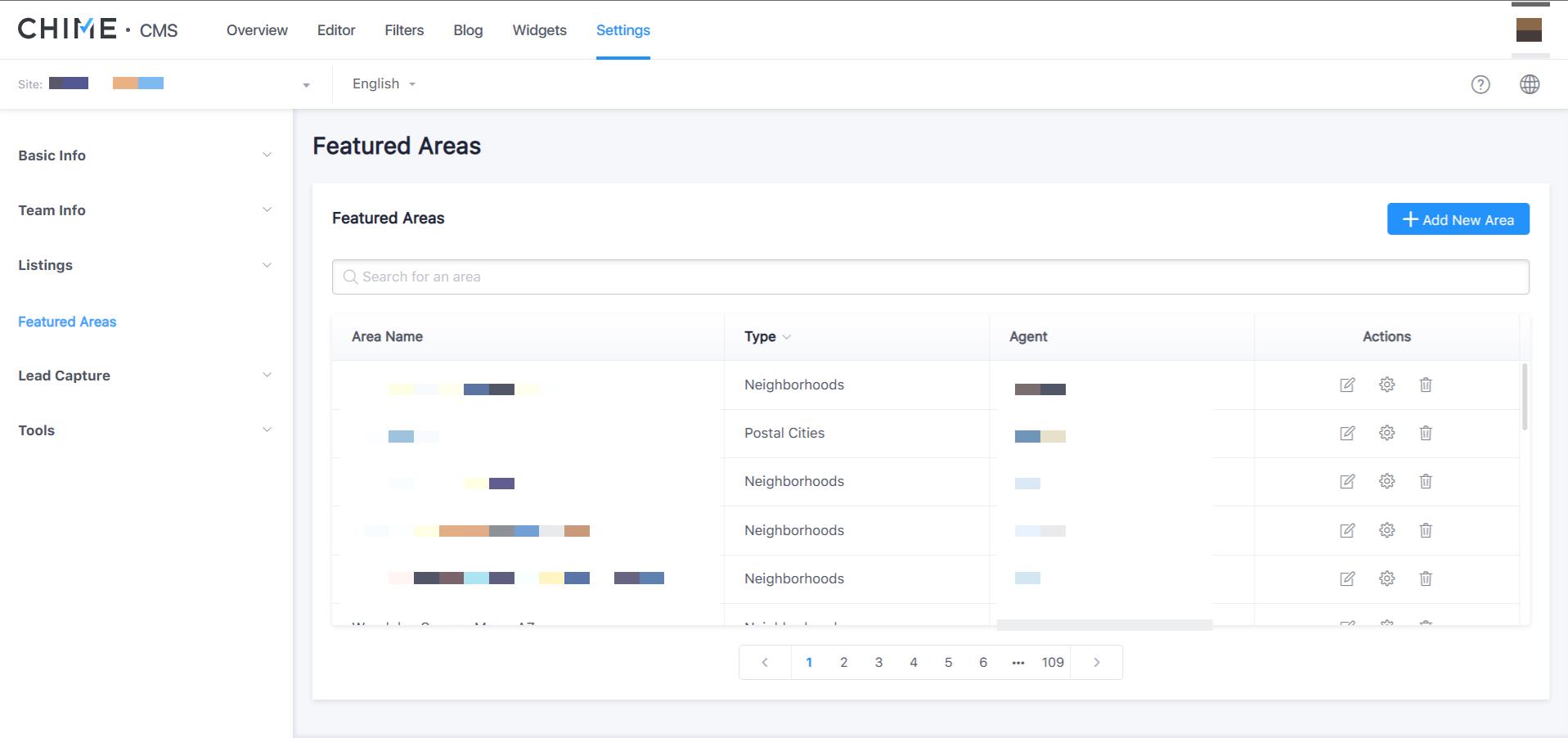 Learn More:
Landing Page Recommendations Optimization
A quick change has been made to how we recommend landing pages.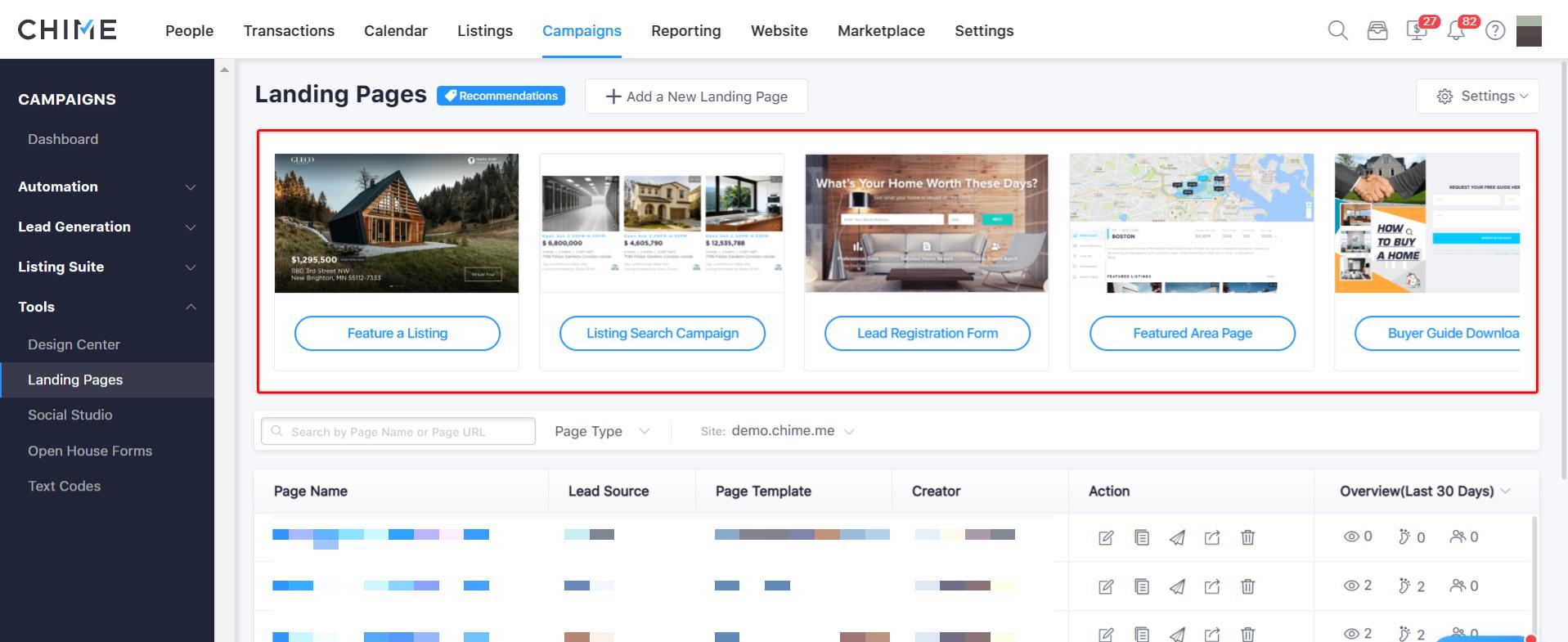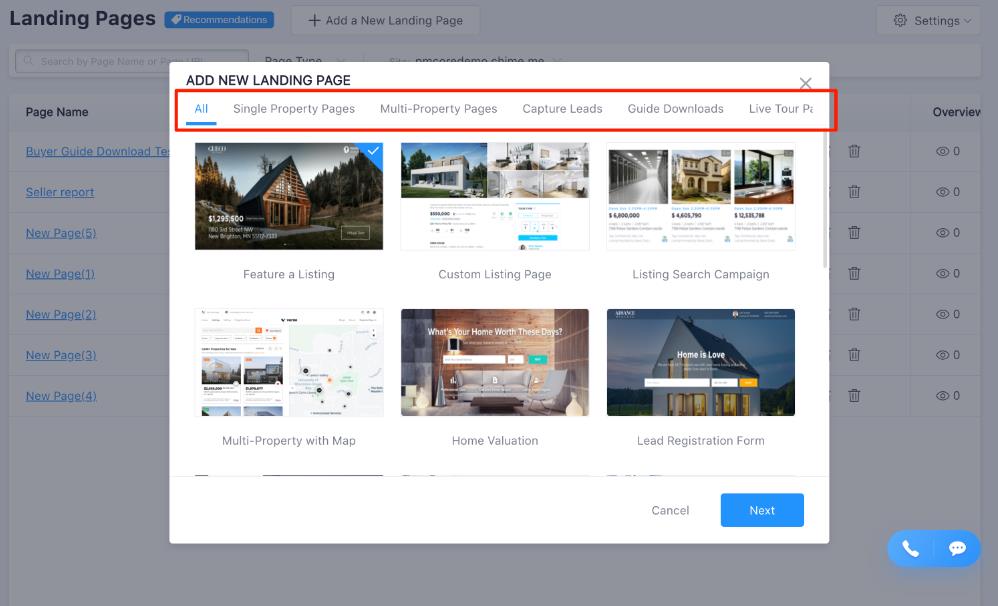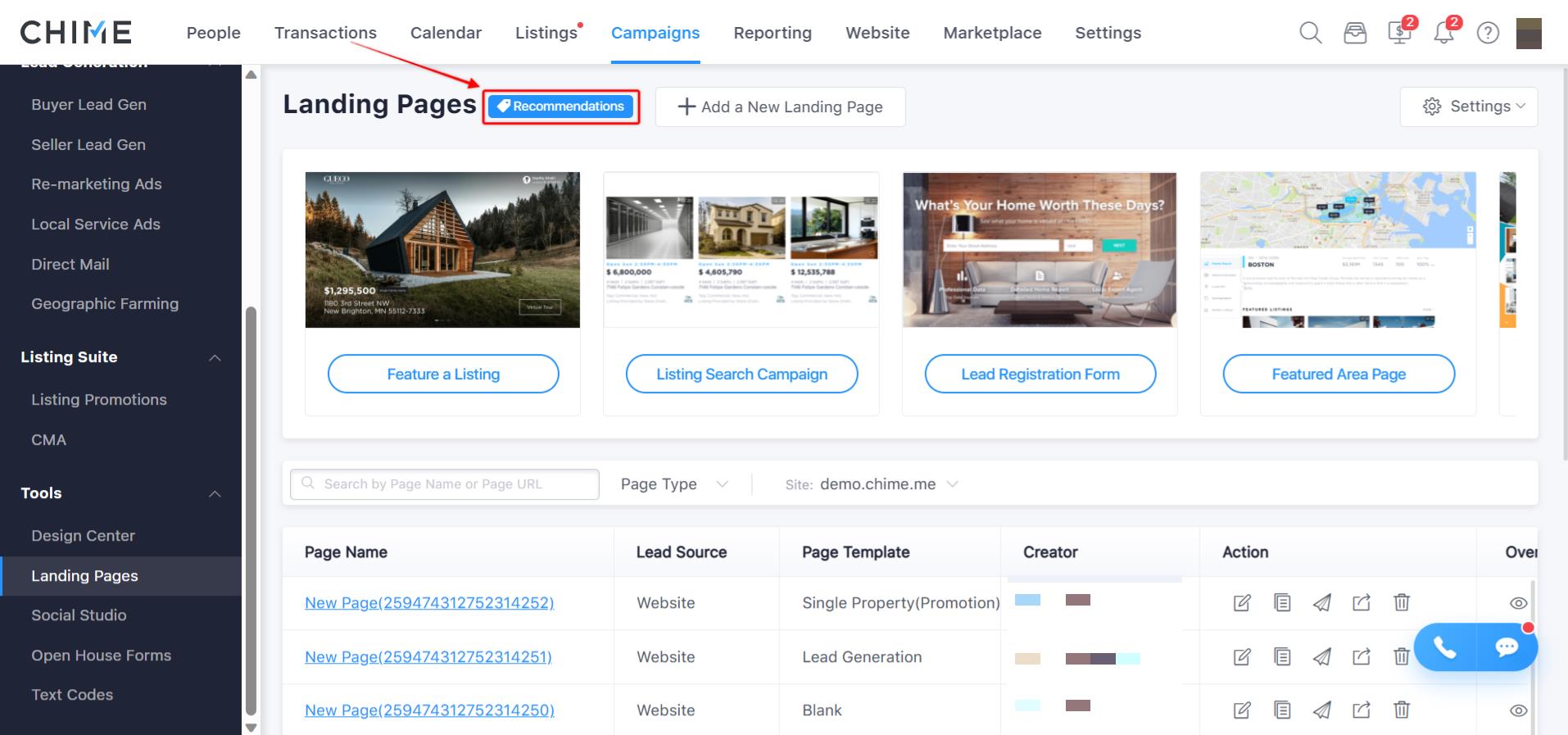 Learn More: Landing Pages
Questions?
If you have any questions regarding this topic or any others, please reach out to our Support Team via email at <support@lofty.com>, by phone at 1 (855) 981-7557, or by chat with us through your Lofty CRM.