Introduction
This block was designed as a way to capture additional leads who might be interested in getting access to download a home buying/selling guide if they submit their information in the form. It can be used for many other purposes as well–essentially allowing for the download of a file after the form submission.
Using the Block
Here is where you will find the Guide option in the "Block Library." There is only one style.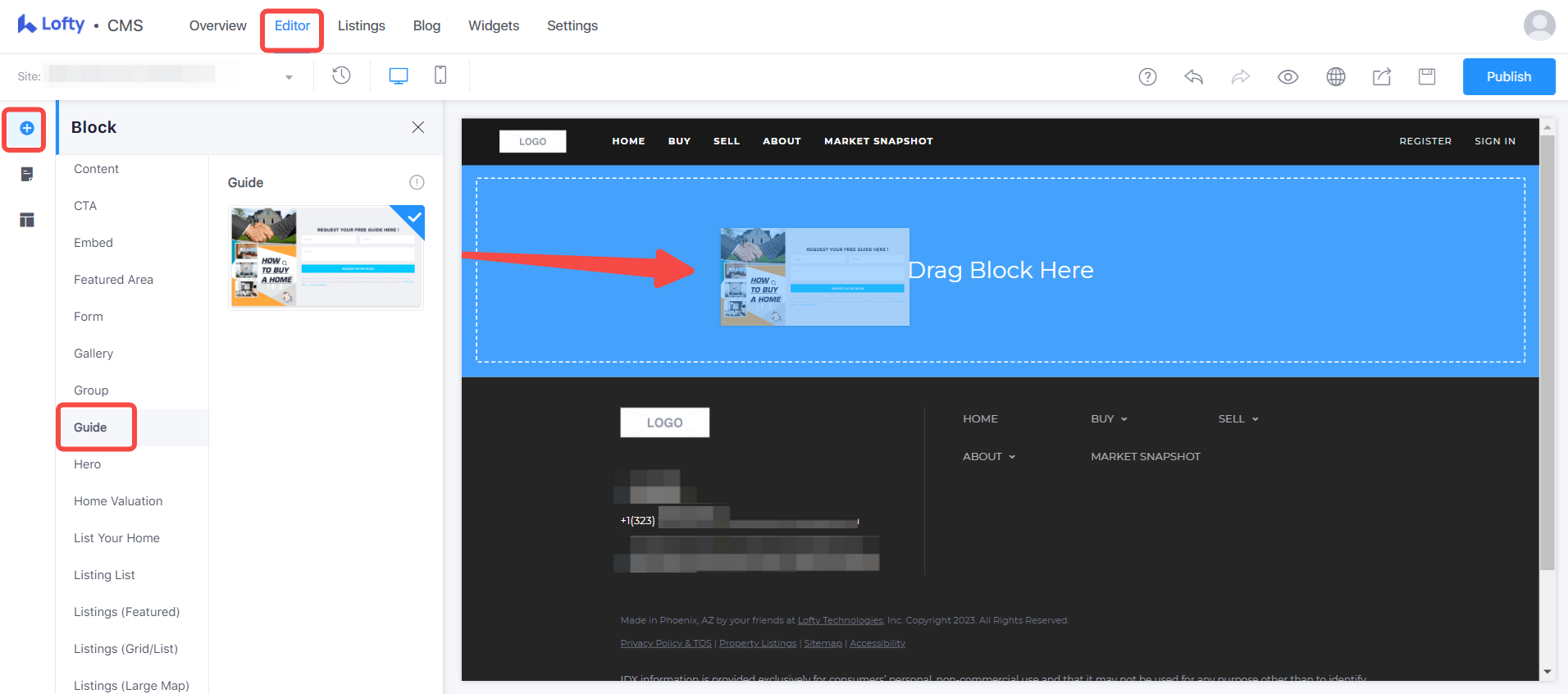 The title, description, background color, preview images, etc. can be edited to reflect whatever it is you want the site visitors to download.
More importantly, you can choose the file you want to have downloaded automatically.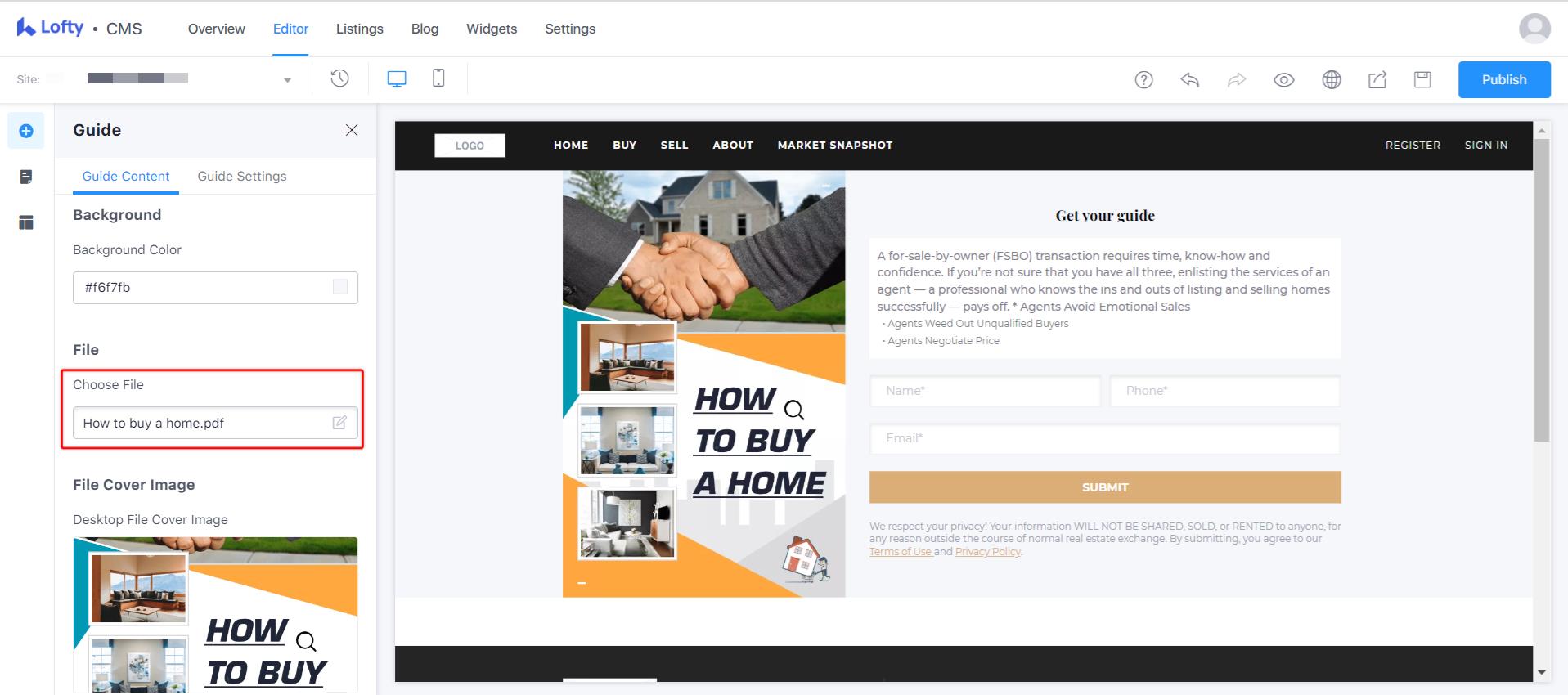 You can pick from two built-in options within the "Lofty Library," or you can upload your own PDF.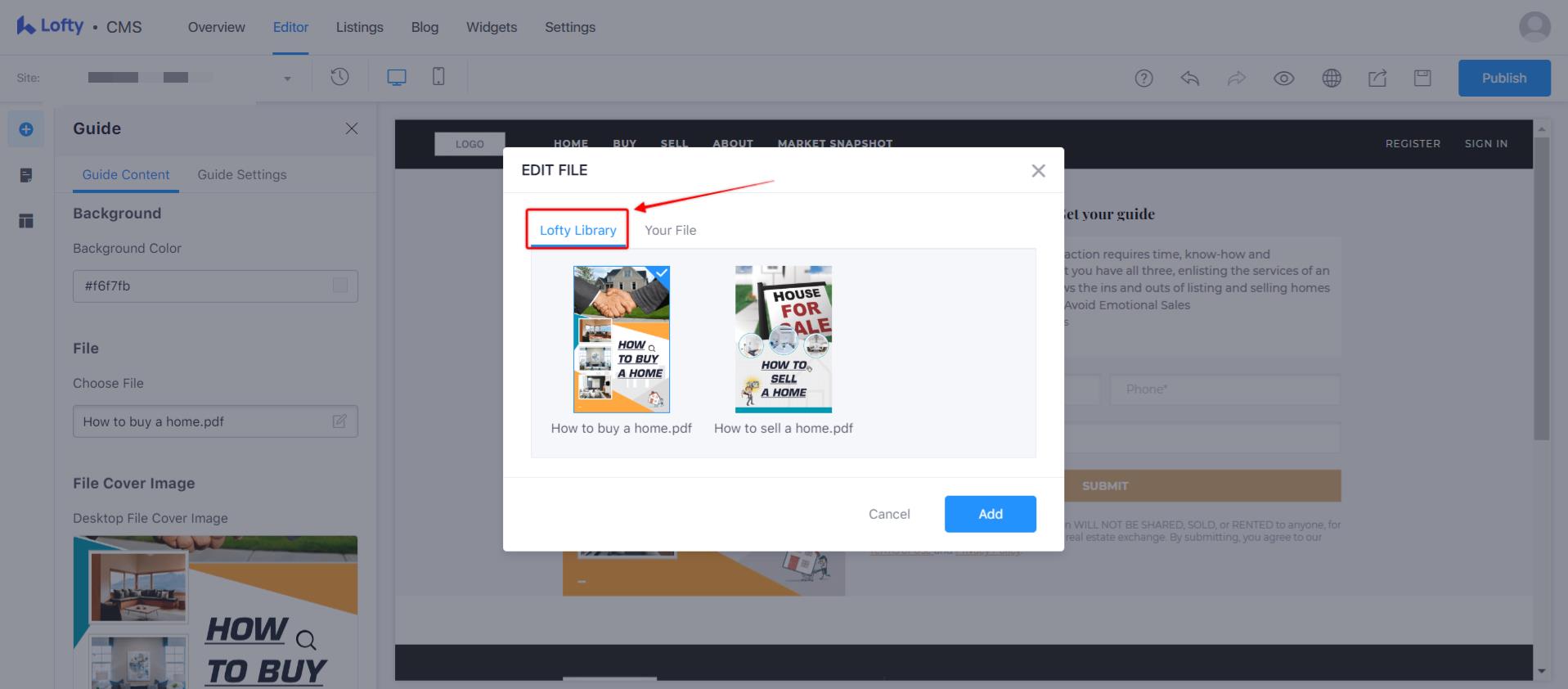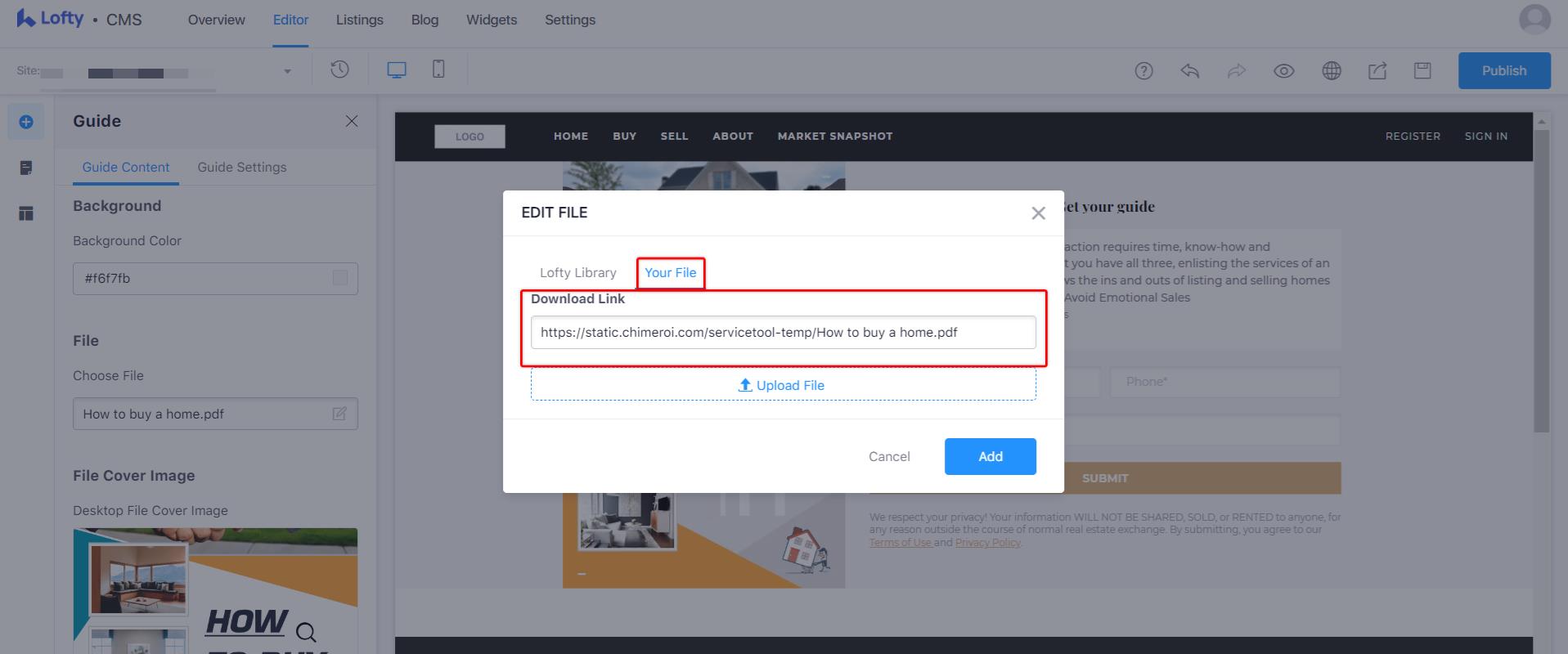 When a lead fills out the form fields (which can be customized) and then submits their information, they will see a confirmation message (also customizable) and the file will download automatically.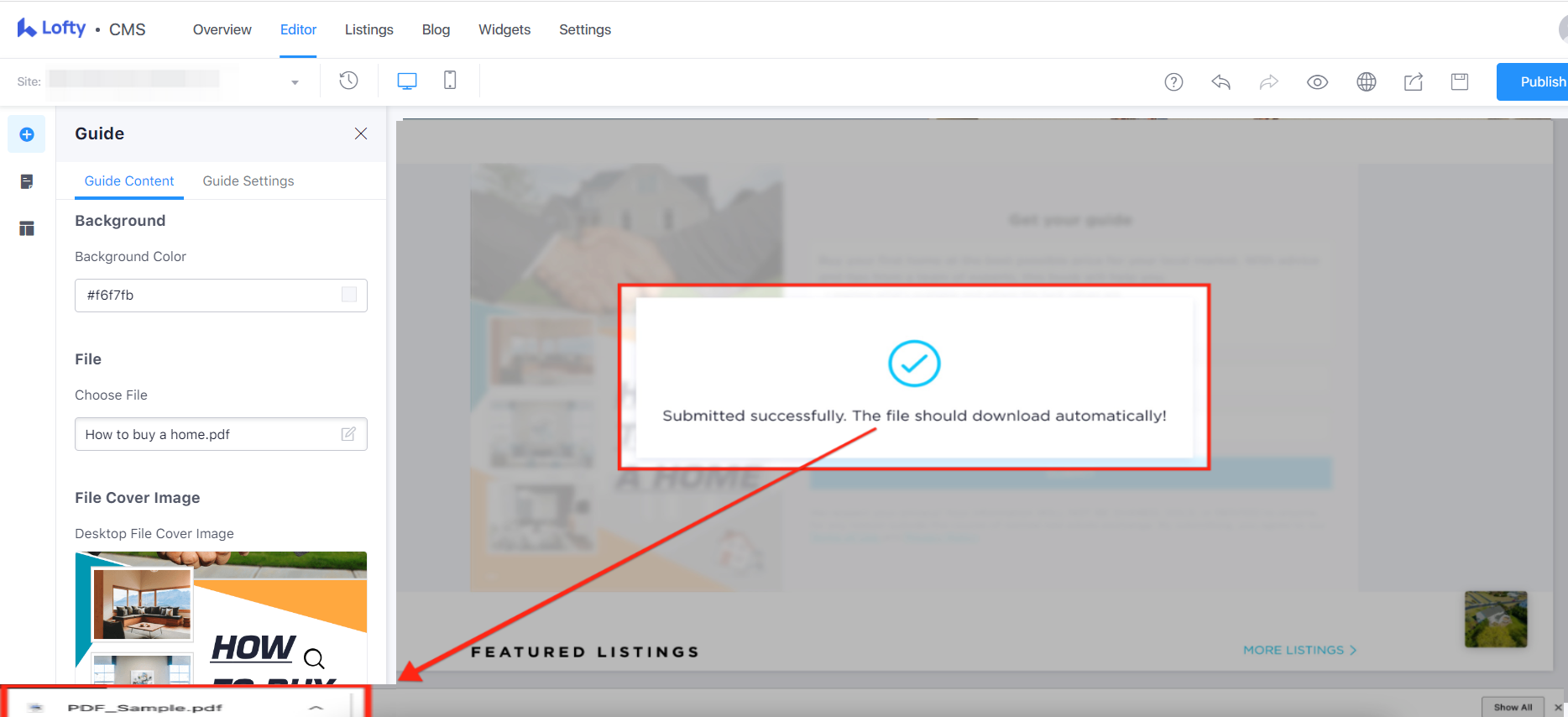 Questions?
If you have any questions regarding this topic or any others, please reach out to our Support Team via email at support@lofty.com or by phone at 1 (855) 981-7557.